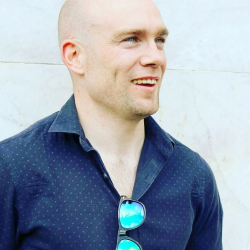 Latest posts by Joe Elvin
(see all)
Harper Hempel is an amateur volleyball player for the Wildcats of the University of Kentucky. She recently became notorious as the girlfriend of the Canadian basketball's rising star Jamal Murray of the Denver Nuggets, after appearing on his social media account while engaging in oral sex. This video quickly became viral.
Harper Hempel Quick Facts
Full Name: Harper Hempel
Birth Date: August 31, 1997
Birthplace: Union, Kentucky.
Nick Name: n/a
Nationality: USA
Siblings: Undisclosed
Children: n/a
Partner: Jamal Murray
Profession: Photographer, social media manager
Salary: Undisclosed.
Net Worth: Estimated $100,000 to $1,000,000
Social Media: Facebook Instagram LinkedIn
Personal Awards:

2011: Raider Award
2013: Raider Award
2013: District MVP

Last Updated: August 2021
Harper Hempel Birthplace and Early Life
Harper attended high school at Larry A. Ryle High School in Union, Kentucky, where she was born. She still has ties to Northern Kentucky, Cincinnati, and the Lexington area, as shown on her social media and professional photography page.
Her LinkedIn profile shows that she started taking pictures of different products as a way to support her social media manager career before even attending college.
She attended college at the University of Kentucky from 2015 to 2017. She graduated from the Gatton College of Business and Economics of the University of Kentucky with a Marketing and Digital Media bachelor's degree.
Harper Hempel Professional Career
Throughout her early life, Harper Hempel always was an athlete. While she never was a professional athlete per se, her amateur career is both busy and exemplary.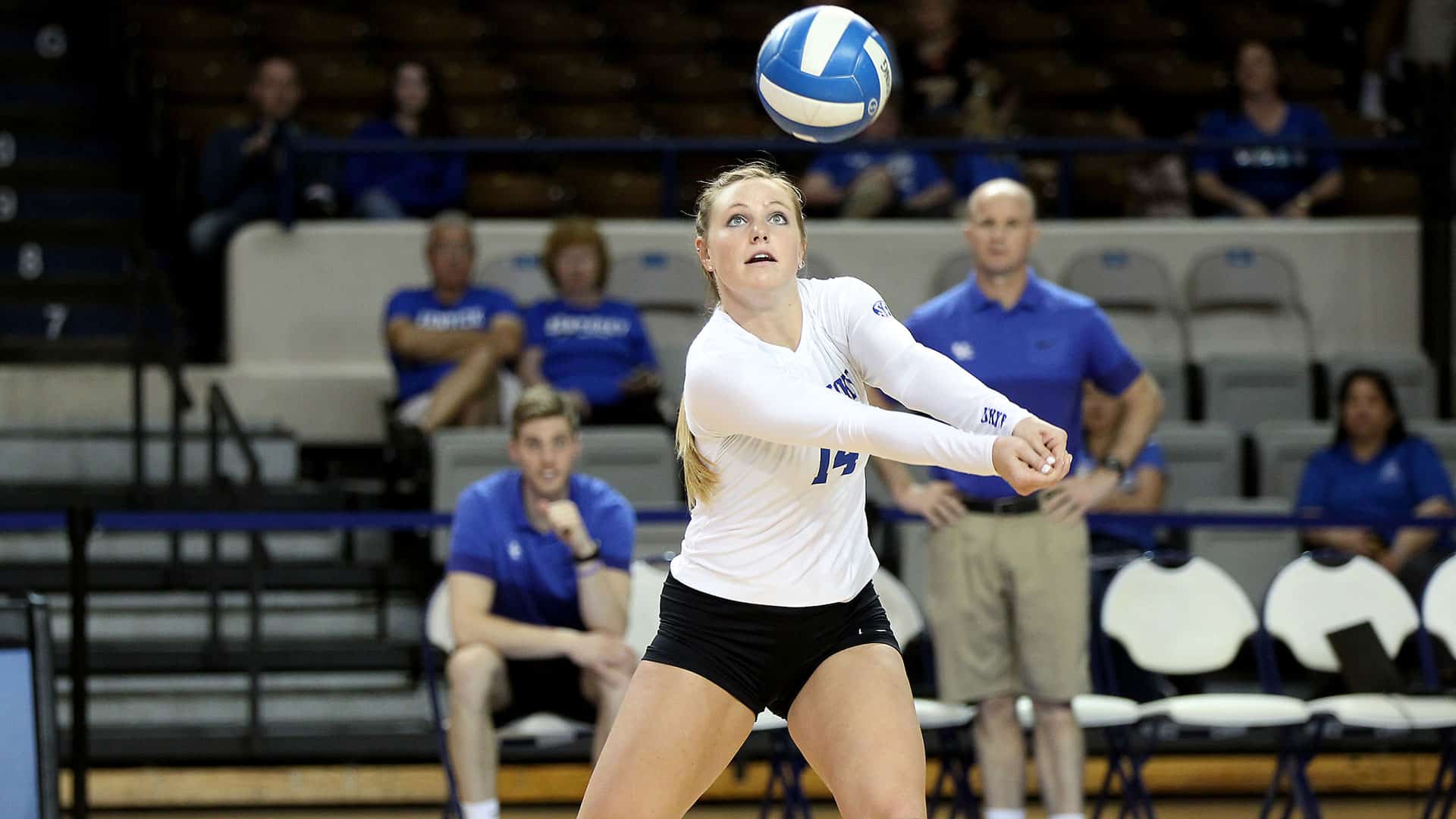 Her records show that since high school, she was competing as a Wildcat of the University of Kentucky (the Kentucky Wildcats are the men's and women's intercollegiate athletic squads of the University of Kentucky).
She did very well there. She joined the Wildcats for the spring season as a defensive specialist/setter while attending classes at Ryle High School. She was voted team captain three times in a row and earned the team leadership award in 2011. For both her junior and senior high school seasons, she was awarded the Raider Award, which recognizes the top overall on and off the court performance for that season. She was selected three times for the All-State selection by the Kentucky Volleyball Coaches Association and tabbed district MVP during her senior season in 2013.
She pursued her amateur career while in college as an instructional coach and student athlete.
In her sophomore year in 2015: She saw action in 13 matches with 27 total sets. She finished her inaugural season with 20 digs, three assists, a kill, and an ace. She posted a season-best five digs in her collegiate debut against Michigan State (9/28). She recorded four digs against Illinois (9/11) and Wichita State (9/11). She registered her first career kill against Wichita State and logged her first career ace against Northern Illinois (9/12). She also provided assists against Michigan State (8/29), Illinois (9/11), and Wichita State (9/11).
In her junior year in 2016: She saw action in 17 matches in 30 sets. She finished the season with 46 assists. She posted a career-high 45 assists against Marquette, making her one of six players in the 25-point rally scoring era at Kentucky to have a 45+ helper match. She posted a career-high five digs against the Golden Eagles. She also had three digs against Wyoming. She served the final two points of Kentucky's fifth set win at Purdue. She recorded a kill against Marquette and posted two digs vs. Creighton. She finally tallied an ace against Arkansas.
In her senior year in 2017:

She appeared in 13 matches and 16 sets. She most notably registered a match-winning ace against LSU (9/24), and she recorded a dig against Utah (8/25) and Mississippi State (10/1).
Harper Hempel Video
The only internet video of note starring Harper Hempel is a sex tape featuring boyfriend Jamal Murray.
Harper Hempel Retirement and Post Professional
It is not yet known whether Harper Hempel envisions a professional volleyball career after her student-athlete years. Since the Jamal Murray social media incident, she has been extremely cautious as to what details of her personal life she shares publicly.
A safe assumption based on her LinkedIn entries would lead us to think that she is currently focusing on a more traditional professional career as a social media manager and photography career, as her LinkedIn profile and personal web page show she has been working for brands such as Halo Top Ice Cream, Voodoo Ranger Beer, Fruit Smash Hard Seltzer, Madhava Foods, and Cocomels.
Her social media presence is also very impressive, as she's picked up over 77,000 followers on Instagram. This can easily open the door to more social media opportunities in the future. With a following this size, she can be considered an "influencer."
Harper Hempel Family
There is little known about Harper Hempel's possible siblings or mother.
Her father, Rich Hempel, is the co-founder and CEO of eCoachSports. This company based in Cincinnati offers online training from elite coaches, including NBA greats Steve Kerr, Rick Carlisle, and Brad Stevens.
She is currently dating Denver Nuggets NBA star, Jamal Murray. It seems that Hempel met fellow Kentucky Wildcat Jamal during his one season of playing college basketball as a freshman during the 2015-16 season.
Harper Hempel Net Worth and Career Earnings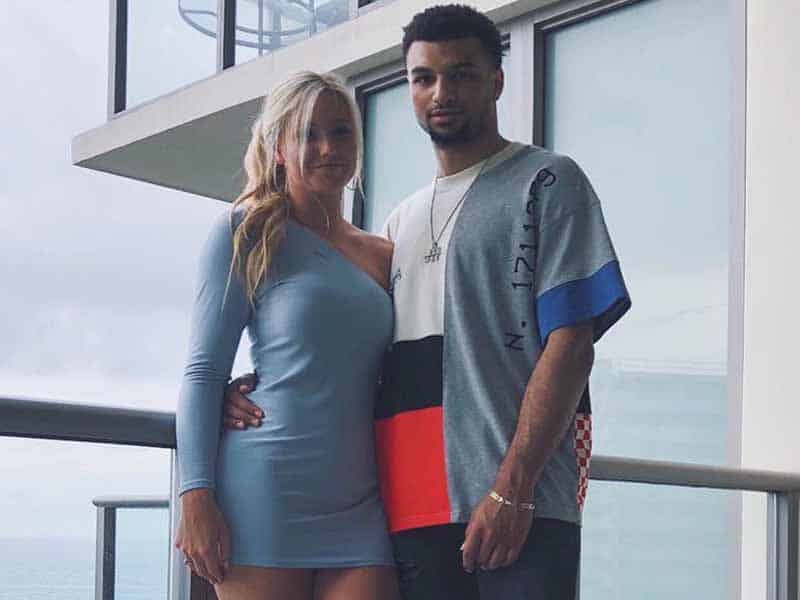 No official statement has been made by Harper Hempel about her income. She has very recently graduated and just joined the professional world through her social media manager and photographer occupations.
FAQs
Question: How did Jamal Harper and Harper Hempel meet?
Answer: It is most likely that they met while Jamal was a fellow Wildcat of the University of Kentucky in 2015 with the basketball team. Harper Hempel was at the time a student athlete and a Wildcat with the volleyball team. Such common interests would have made it easy for the both of them to meet and eventually start dating.
Question: Are Jamal Harper and Harper Hempel still together?
Answer: Yes, they are still together. Since the leak of the explicit sex tape, they both are very careful when sharing about their relationship publicly.
Question: Why is Harper Hempel famous?
Answer: She is known for her relationship with Jamal Murray, a Canadian professional basketball player for the Denver Nuggets. Their relationship was made public when a sex tape was posted on Jamal's Instagram account. The couple quickly claimed that Jamal's social media account had been hacked, and they both apologized to their followers.
Citations:
Continue reading related bios to female athlete personalities: