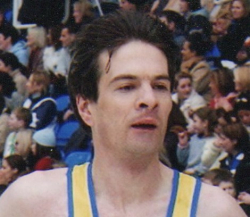 Latest posts by Stephen Hands
(see all)
Naomi Osaka is a Japanese-born tennis player, with prize winnings of nearly $20 million. She turned professional at the age of 15 and has won four grand slam titles. Naomi Osaka is considered one of the most exciting talents of her generation, and in 2019 became the first Asian player, male or female, to be ranked world number one.
Osaka is based in the USA after moving from Japan with her parents and sister when she was three years old. She became the highest-paid female athlete ever in 2020, with prize money and endorsements earning her $37 million.
At the 2021 French Open, Osaka revealed she suffered from 'huge waves of anxiety and decided not to talk to the press to protect her mental health. She withdrew from the tournament before her scheduled second-round match.
Naomi Osaka Bio – Quick Facts
Full Name: Naomi Osaka
Birth Date: October 16, 1997
Birth Place: Osaka, Japan
Nickname: N/A
Nationality: Japanese
Siblings Sister, Mari
Children: None
Partner: Cordae Amari Dunston, rapper
Profession: Tennis player
Salary: $60 million, 2021
Net Worth: $25 million, 2020
Awards: 2016 WTA Newcomer of the year; 2021 Laureus sportswomen of the year;
Last Updated 2021
Naomi Osaka Birthplace and Early Life
Naomi Osaka was born in Osaka, Japan on October 16, 1997. Her father Leonard Francois is Haitian, while her mother, Tamaki Osaka, is Japanese. She has an older sister, Mari, who also played tennis professionally, but is now retired from the game. Both sisters took their mother's maiden name.
Naomi Osaka was just three years old when the family moved to Long Island, New York. Her father was a big tennis fan, and both sisters began to play tennis on their arrival in the USA. Although he had no coaching background, their father taught them himself, emulating the methods he saw used by the father of the Williams sisters.
The family moved once more in 2006, this time to Florida, where the Osaka sisters would have access to better training opportunities. In Florida, both sisters practiced their tennis throughout the day. The sisters grew close while playing tennis for such long periods, but it took the younger sister Naomi 12 years to get the better of her older sister.
Talking about how long it took to beat her sister Naomi once told CNN, "It was probably one of the biggest moments of my career. She beat me probably more than 1,000 times over my childhood. "
Naomi Osaka would eventually move away from her father's coaching and into some of the most respected sports academies in the country. In 2013 she started to train at the ISP Academy, working with Patrick Tauma. The following year saw Osaka move to the Harold Solomon tennis institute in Fort Lauderdale, where she remained for seven months.
Naomi Osaka Professional Career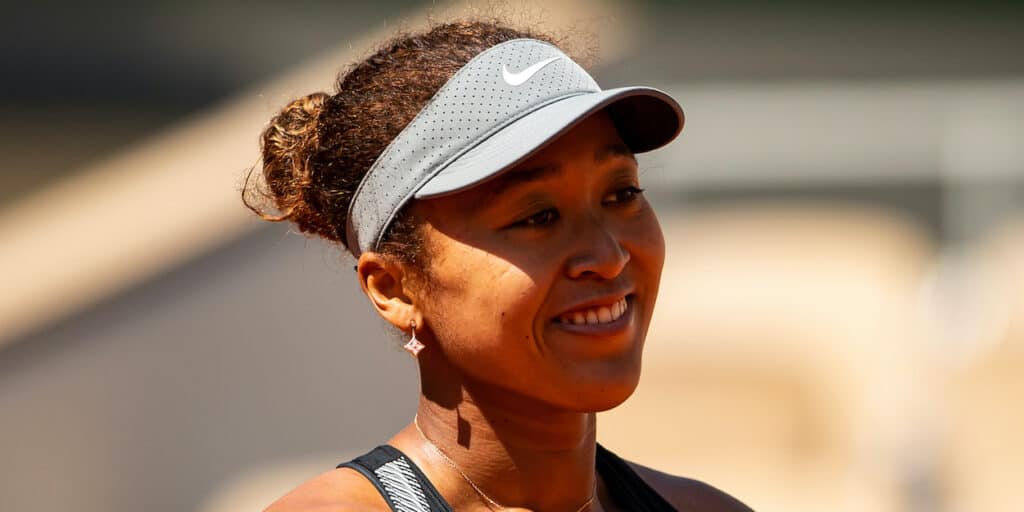 Naomi Osaka eschewed the traditional route of the ITF junior circuit, opting instead to go straight to the ITF women's circuit. She turned professional in 2013, just before turning 16, and in 2014 she played her first matches in the main draw of a WTA event.
2016 was her breakthrough year, one which was recognized with the award for WTA Newcomer of the Year. Osaka made her debut in a Grand Slam event this year, where she progressed to the third round of the Australian Open. Two more appearances at the third-round stages of the French and US Open helped see her break into the top 50 in the world.
The following year was steady, if not spectacular. Osaka recorded another two appearances in the third round at Grand Slam events, but she would have to wait until 2018 before coming of age. She won her first major title at Indian Wells, defeating the world number one at the time, Simona Halep, along the way. This proved to be an important stepping stone to what she was about to achieve.
Naomi Osaka shook the tennis world and the sporting world when she defeated Serena Williams at the 2018 US Open final. Osaka's talent was now there for all to see. She had become the first Japanese tennis player to win a Grand Slam singles title and had burst into the top five in the world. If anyone watching thought her win was possibly a one-off, they would soon be proved otherwise.
Osaka backed up her US Open win by winning the 2019 Australian Open. This sealed her place as the world number one, the first time an Asian player, male or female, had held this ranking. However, she was unable to retain her US Open title later in the year, bowing out in the fourth round against the Swiss player Belinda Bencic.
The US Open showed that amid the highly competitive nature of any successful professional tennis player, sportsmanship can still reside. After beating the talented 15-year-old Coco Gauff, Naomi Osaka was seen to console her opponent on the court. She then shared the on-court post-match interview with Gauff, allowing her to address the crowd who had been rooting for her. Osaka later said she had not wanted her young opponent to go straight off the court to cry alone.
The covid-19 pandemic meant a much-reduced tennis calendar in 2020. Osaka reached the final of the Cincinnati Open before having to default on the match due to a hamstring injury. She was due to play Victoria Azarenka, and these two would finally have the chance to go head to head at the 2020 US Open final. Osaka eventually triumphed after coming from a set down to win.
Naomi Osaka chose to represent Japan at the 2020 Olympics in Tokyo prior to their cancellation. She had dual US and Japanese citizenship, but Japanese law states that she needed to select one before turning 22 years old. In 2019 she began the process of applying for Japanese citizenship, which required renouncing her US citizen status.
The disappointment of a canceled home Olympics was soon to be replaced by her fourth Grand Slam title. Naomi Osaka claimed her second Australian Open title by beating the American player Jennifer Brady, who was seeded 22 at the time. Once again, she defeated her long-time tennis idol Serena Williams, this time in the semi-final. This achievement meant she was only the third player in the open era to win her first four grand slam finals. In this achievement, she is keeping company with Monica Seles and Roger Federer.
The only slight negative on her Grand Slam record is not having gone further than the third round at Wimbledon or the French Open. However, every time she has reached the quarter-final, she has not lost a match thereafter at a grand slam event. Her record for the quarter-final, semi-final, and final stages is 12-0 following the 2021 Australian Open victory.
Naomi Osaka has seven career singles titles as of June 2021, including four grand slam tournament wins. Her overall playing record is 246 wins to 136 losses, placing her at number two in the world as of May 31, 2021.
Naomi Osaka Video
The following video contains highlights of Naomi Osaka's 2018 US Open final win against Serena Williams. This was her first Grand Slam title.
One of the features of Naomi Osaka's game is her raw power, particularly from the baseline. Below is a video showing a compilation of shots highlighting this power.
The following clip sees Naomi Osaka come from behind to claim her second US Open title.
She picked up her fourth Grand Slam title in 2021. Here are ten of her best moments from that tournament:
Meanwhile, away from the tennis court, Naomi Osaka and her boyfriend Cordae find out how much they actually know about one another.
Naomi Osaka Family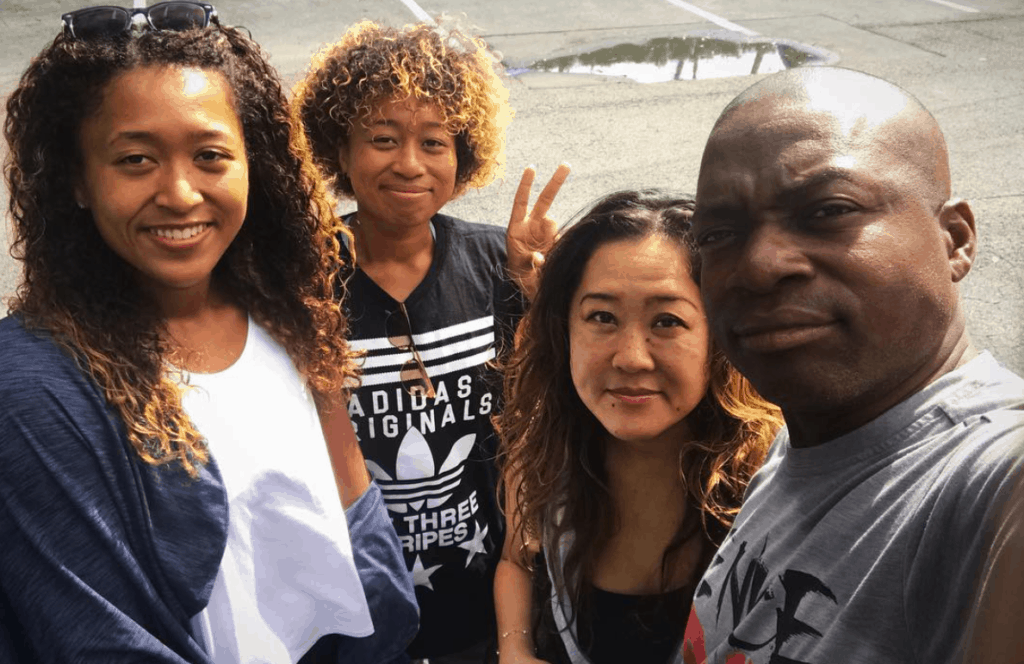 Naomi Osaka is not married but is dating rapper and songwriter Cordae. They began dating in 2019 and are both 23 years old. Their first date was attending a LA Clippers basketball game. Cordae has admitted that prior to meeting Osaka, he knew next to nothing about tennis, apart from the Williams sisters.
The couple was able to keep their relationship a secret for the best part of a year, but this changed when Cordae was seen cheering Osaka on at the US Open. Osaka has openly talked about how his support has helped her, particularly while quarantining for events during the covid pandemic.
Cordae released a debut solo album titled 'Lost Boy' in 2019. The album received critical acclaim, and he received two Grammy nominations. His second album, 'A Bird's Eye View,' is due for release soon.
Naomi Osaka Net Worth and Career Earnings
In 2020 Naomi Osaka became the highest-earning female athlete of all time. According to Forbes, she surpassed fellow tennis superstar Serena Williams, who was the highest-earning female athlete for the previous four years. Naomi Osaka earned an eye-watering $37 million across the 12 month period through a combination of prize money and endorsements.
However, Osaka's earnings went to yet another level in 2021, with Forbes reporting an income of $60 million over a 12 month period. This obliterated her own record from 2010, with a large slice, $55 million, coming through endorsements. She has become an exceptionally marketable athlete, with sponsors queuing to offer endorsements.
It is believed she has close to 20 sponsorship deals, including some of the biggest brand names in the world. Some of her sponsors include:
Nike
Tag Heuer
MasterCard
Louis Vuitton
Nissan
Yonex
Hyperice
Naomi Osaka landed her deal with Nike following her second Grand Slam title win, and it was reported to be valued at $8.5 million. Whereas other tennis stars such as Roger Federer prefer to concentrate on a small number of sponsors, Osaka has opted for a different approach. However, her sponsors were quick to back her when she pulled out of the French Open in 2021, a decision that could have proven problematic with brands expecting to see her represent them well into the event.
Tag Heuer was added to the list of endorsements in 2021 when Osaka became a brand ambassador. This will see Osaka wear the brand during all her tournament appearances. This endorsement came in the same month as her endorsement from Louis Vuitton, showing how important the top sporting stars are viewed by fashion brands.
As of 2021, Naomi Osaka has won just under $20 million in prize money. At just 23 years of age, there is plenty of time for this figure to rise by a considerable amount. Her net worth in 2020 was reported as $25 million, but this will no doubt have increased when taking into consideration her earnings, according to Forbes for 2021.
Naomi Career Highlights at a Glance
Four-time grand slam winner
Highest ever paid female athlete for a calendar year
First Asian player to become tennis world number one
Moved to the US from Japan at age 3
Retained the dual US and Japanese citizenship until age 22
Represents Japan in tennis
Her older sister Mari was a former professional tennis player
Just 20 years old when she won her first Grand Slam title at the 2018 US Open
Set up an academy in conjunction with Nike and Laureus Sport for Good that aims to encourage more girls to play tennis
FAQs
Question: Which Country Does Naomi Osaka Play For?
Answer: Naomi Osaka represents Japan. Although she has lived most of her life in the USA, Osaka was born in Japan to a Japanese mother and Haitian father. She moved to the USA when she was three years old and had dual American and Japanese citizenship. Naomi Osaka opted to represent Japan for the 2020 Olympics and to adhere to Japanese law, and she needed to relinquish her American citizenship before she reached the age of 22.
Question: How Many Grand Slams Has Naomi Osaka Won?
Answer: Naomi Osaka has won four grand slam titles. She won the US Open in 2018 and 2020, and the Australian Open in 2019 and 2021. She is just the third player in the modern open era to win all her first four Grand Slam finals.
Question: What is Naomi Osaka's Net Worth?
Answer: Naomi Osaka's net worth in 2020 was reported to be $25 million. She became the highest-earning female athlete ever in 2020, with an income of $37 million over a 12 month period. Her earnings include prize winnings and brand endorsements.
Question: Does Naomi Osaka Have Any Siblings?
Answer: Naomi Osaka has an older sister, Mari. Her sister was also a professional tennis player but retired in early 2021. Mari Osaka is 18 months older than Naomi and moved to the USA at the same time as her sister. The sisters played doubles together in the 2016 Toray Pan Pacific, just as Naomi was starting her rise in the game. When growing up, the competitive Naomi practiced hard to try and beat her older sister, which she finally did after 12 years.
Citations
Continue reading related bios to female athlete personalities: