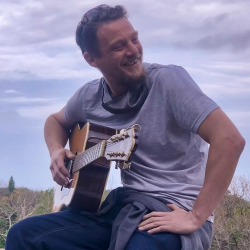 Latest posts by Tom Allport
(see all)
Ashley Harlan gained fame through her marriage to NFL Pittsburgh Steelers quarterback 'Big' Ben Roethlisberger. Being a medical professional, however, Ashley Harlan could be considered a star in her own right.
Ashley Harlan was educated in New Castle, Pennsylvania at Laurel High School approximately 60 miles from Pittsburgh. She graduated from St Francis University in 2009 with a Bachelor's Degree in Health Science and gained her Master's degree in Medicine a year later.

Harlan and Roethlisberger were married the day before Harlan's birthday on July 23rd, 2011. The couple has 3 children, Benjamin Todd Jr., their sister Baylee, and their baby brother Bodie. However, I'm sure you are craving more detail than that, so without further ado, here is our Ashley Harlan bio, enjoy!
Ashley Harlan Quick Facts
Full Name: Ashley Harlan
Birth Date: 7/24/1983
Birth Place: Lawrence County, Pennsylvania
Nick Name: Ash
Nationality: US
Siblings: Brandon & Brent Children: Ben Jr., Baylee & Bodie
Husband: 'Big' Benjamin Roethlisberger
Profession: Physician Assistant
Salary: Approx $50,000 – $70,000
Net Worth: Estimated $500,000
Social Media: None
Awards: Volleyball WPIAL class AA Championship winner, 2000
Last Updated: 07/20/2021
Ashley Harlan Birthplace and Early Life
Ashley Harlan was born on July 23rd, 1983, in Lawrence County Pennsylvania, to mother Jeannie Harlan, father David Harlan, and was later gifted siblings in the form of Brent Harlan and Brandon Harlan. Her Christian faith instilled an early belief in the good of helping others which would affect her later career path.
Ashley Harlan was part of the sports program for her high school and played softball and basketball. Most notably she was part of the volleyball team that won the WPIAL Class AA championship in 2000. 
Ashley Harlan graduated from Laurel High School in 2004. She attended St Francis University just over 100 miles away from her hometown. After her initial graduation, she continued her studies and obtained a Master's Degree in Medicine.
It was only a year after her high school graduation that she met her husband-to-be at an NFL training camp. Ashley's brother was an American football fan who had great respect for Ben Roethlisberger. Ashley's brother approached Roethlisberger and during their conversation introduced Ben to his sister.
Ashley Harlan Relationship with Ben Roethlisberger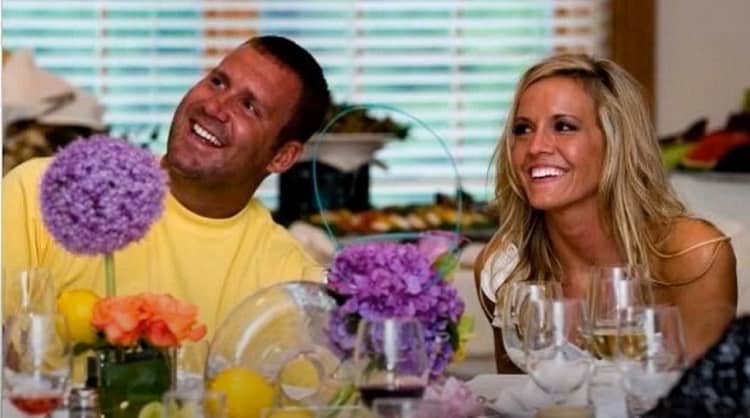 The attraction that Ben Roethlisberger had for Ashley Harlan was immediate and he asked her out for a date on the spot. The relationship started well and the couple found their mutual love of sport soon began to strengthen their bond.
In 2006 Ben Roethlisberger was in a motorcycle accident that could cost him his life. Roethlisberger was riding the 2005 Suzuki Hayabusa in Pittsburgh when a car ahead of him made a turn. Roethlisberger was not wearing a helmet when he hit the side of the car and went over the handlebars. 
His head hit a car window and he suffered lacerations and broken bones in his face. Medics on the scene told him that he could have died from blood loss if he had waited longer for treatment. After spending 7 hours in surgery to reconstruct his facial damage Roethlisberger made a miraculous recovery. 
Just weeks later he was deemed fit to compete in the Pittsburgh Steeler preseason games. Roethlisberger received criticism from the NFL and a citation from the police for failing to wear a helmet. He was also cited for operating a vehicle outside of his license class. But despite this was later captured on camera riding a motorcycle without a helmet again in Pittsburgh.
Ashley Harlan's love of Big Ben was more than skin deep though. Despite his broken nose, jaw, and sinus, as well as other scars, she remained committed to the NFL quarterback.
It hasn't all been smooth sailing for the pair, however. In 2008 Ben Roethlisberger was a lawsuit of rape while staying at Harrah's hotel in Lake Tahoe, Nevada. His accuser, Andrea McNulty – an employee at the establishment, put forth 8 other names in a civil complaint. 
The others mentioned, also believed to be employees of Harrah's, were sued for Libel and Slander. McNulty says that she has suffered from depression since the incident and entered an institution to help with her mental state. 
There were no criminal charges made, and the incident was settled out of court in 2012.
In 2010 Benethlisberger was again sued for rape. This time his accuser was a 20-year-old college student. It is claimed that the assault occurred in a nightclub in Milledgeville, Georgia. The charges were subsequently dropped a month later, due to lack of evidence.
Despite these accusations, Ashley Harlan stood by the controversial Pittsburgh Steeler. 
Ben Roethlisberger requested the blessings of David W Harlan and Brent Harlan before proposing to Ashley. The couple was married in 2011, following their 6-year partnership. Prior to tying the knot, Ashley Harlan's faith dictated that she may not cohabitate with her boyfriend. 
After their honeymoon to Australia, the couple promptly moved in together. Just a few short months later they announced Ashley had a baby on the way. Benjamin Todd Roethlisberger Junior was born in November 2012. In March 2014 young Ben jr. was joined by his sister Baylee Roethlisberger  and just 2 years later, in May 2016, by their brother Bodie Roethlisberger 
Following Ashley and Ben's marriage, there have been very few, if any, negative reports surrounding Big Ben's conduct off the pitch. Ben Roethlisberger has since been commended for his availability to fans, appearing for interviews after every game, regardless of the result.
Ashley Harlan Professional Career
Ashley Harlan was appointed as a Physician assistant in the cardiac surgery of the Presbyterian Hospital in Pittsburgh. She still works at the hospital today, and when she is off duty she likes to dedicate some of her spare time to the children's ward at the hospital.
Ashley Harlan enjoys being a mother and wife, balancing the time between her career and family. 
Ashley Harlan Family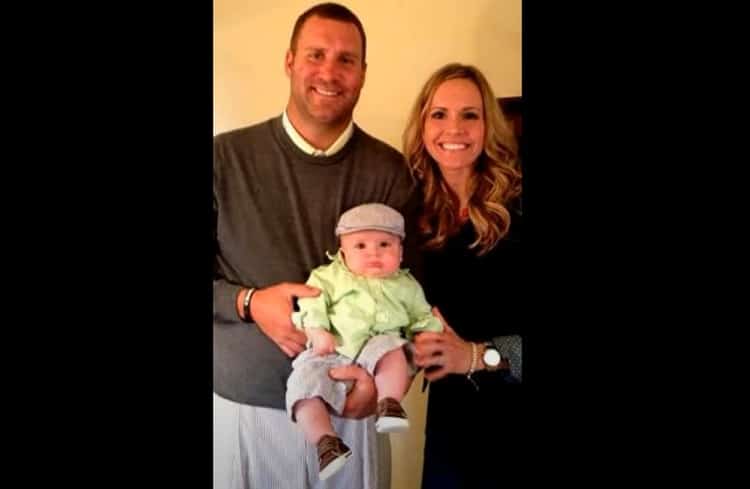 Ashley Harlan is from a very tight family. Her parents are David and Jeannie Harlan, Ashley also has 2 brothers, Brandon and Brent. The Harlan family are devout Christians and the schools that Ashley attended would attest to that.
Ashley Harlan's family connection with the church led to her early Christian values. Emulating the good samaritan and helping her fellow man led Ashley Harlan to pursue a career in medicine.
Ashley Harlan Post Professional and Famous Quotes
Ashley Harlan's career as a professional surgical assistant continues to this day. As a nurse, she may have patients who have been inspired by her words. But as she declines any requests for interviews there are no famous quotes from Ashley Harlan.
Ashley Harlan Net Worth and Career Earnings
Despite Ben Roethlisberger having an estimated net worth in the region of $100 million, as a nurse, his wife's current net worth is only estimated to be around 0.5% of that. Working as a surgeon's assistant Ashley Harlan earns an annual salary of between $50,000 and $70,000 and has a net worth of approximately $500,000.
It is assumed that Ashley Harlan is not with Ben Roethlisberger for money or fame. Her propensity to actively avoid the spotlight offered by the press and social media lends further credence to this.
Ashley Harlan Social Media
Surprisingly, especially in the current social media society, Ashley Harlan has been present on Facebook, Twitter, or Instagram.
Video of Ashley Harlan
There are not any video interviews with Ashley Harlan available online. Interestingly the most viewed clip on Youtube of Ben Roethlisberger is not regarding his NFL football career. But is a food recipe for the 'Sloppy Roethlisberger'.
FAQs
Question: What does Ashley Harlan work as?
Answer: She has a master's degree in medicine and works as an assistant in the Cardiac Surgery of the Presbyterian hospital in Pittsburgh.
Question: How did Ben Roethlisberger meet his wife?
Answer: Ashley Harlan and Big Ben Roethlisberger met at an NFL training camp in 2005.
Question: Is Ben Roethlisberger retiring?
Answer: Ben Roethlisberger has not formally announced his retirement, but his contract with the Pittsburgh Steelers only runs until the end of the 2021 season.
Research Citations
Continue reading related bios to female athlete personalities: