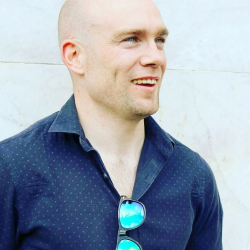 Latest posts by Joe Elvin
(see all)
Savannah Brinson is most widely known as Lebron James' wife. The two met in high school and have been inseparable since. She is a very successful interior designer, entrepreneur, and philanthropist and has done great things for the disfavored communities of her hometown in Ohio.
Savannah Brinson Quick Facts
Full Name: Savannah Racheal Brinson (James)
Birth Date: August 27, 1986
Birthplace: Akron, Ohio, United States
Nickname: None
Nationality: American
Siblings: Four older paternal half-siblings: sisters Deidre and Shannon, brothers Eric and Jerrold
Children: LeBron Raymone (Bronny) James Jr., Bryce Maximus James, and Zhuri Nova James
Spouse: Currently married to Lebron James
Profession: Philanthropist, entrepreneur, and interior designer
Salary: Undisclosed
Net Worth: $50 million
Awards: n/a
Last Updated: August 2021
Savannah Brinson Birthplace and Early Life
Savannah was born in Akron, Ohio, on August 27, 1986, to her parents Jennifer and J.K Brinson. She attended Buchtel High School in Akron. She first met her future husband, Lebron James, through a sports event between her school and St. Vincent-St. Mary High School. They started dating straight out of high school, and since then, their lives have been closely linked. While Lebron went on to pursue a stellar basketball career, she made sure to become an accomplished woman as well.
Savannah Brinson Professional Career
Numerous critics arose when Savannah married Lebron James, some claiming she did so for clout and money. Often eyed as only being Lebron's wife, Savannah kept busy and made herself a successful interior designer, entrepreneur, and, most recently, a philanthropist.
She signed her first job as an interior designer with the furniture company American Signature in 2010. She recalls always having been passionate about furniture and decorations. So it was no surprise to see her launch her own furniture brand called "Home Court" quickly after.
She took a taste for the business world and tried to combine it with her passion for healthy living: she launched her own line of healthy eats in 2013 called "The Juice Spot" in Miami. However, due to a lack of time and other ongoing projects, she closed the brand in 2016.
Savannah Brinson Videos
In this video from Oprah Winfrey's Network YouTube channel, we see an interview in which Lebron James talks about his relationship with his wife, Savannah.
In this video, Savannah discusses her life off the courts.
In this most recent video, we see the couple being photographed when arriving for the premiere of the 2021 movie Space Jam, in which Lebron James plays the main role.
Savannah Brinson Retirement and Post Professional
Savannah Brinson is not yet officially retired. That being said, her large net worth allows her to focus on her philanthropic activities.
In 2017, Savannah started a mentorship program for high school girls called Akron: Women of Our Future at her alma mater, Buchtel Community Learning Center. In addition, Savannah and her husband continued their ongoing philanthropic ventures with the LeBron James Family Foundation back-to-school orientation, which provides support for at-risk students. In 2018, thanks to the support of the foundation, LeBron was able to open the I Promise School, a public elementary school in Akron, Ohio.
Savannah Brinson Family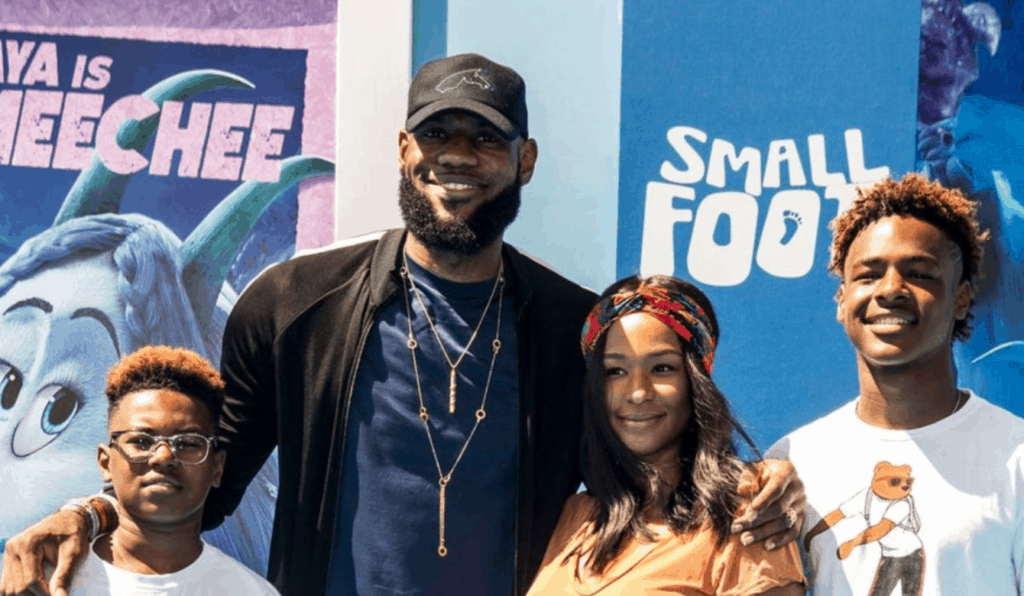 Savannah was born to Jennifer Brinson and J.K Brinson. She is the youngest of five children. She has two sisters, Deidre and Shannon, and two brothers, Eric and Jerold. Her father is a former employee of the U.S. Department of Veterans Affairs and a businessman. Her mother is a homemaker.
Savannah is currently married to Lebron James, a professional basketball player for the Los Angeles Lakers of the National Basketball Association (NBA). Lebron is widely considered as one of the best basketball players of all time. The couple got engaged in 2011 and tied the knot in San Diego on September 14, 2013.
So far, Savannah has two sons and one daughter. The couple has had children before even getting engaged. On October 6, 2004, Brinson gave birth to LeBron James, Jr., aka Bronn. Their second child, Bryce Maximus, was born on June 14, 2007. They welcomed their daughter, Zhuri Nova, on October 22, 2014.
Savannah Brinson Net Worth and Career Earnings
As of 2021, Savannah Brinson is reported to have an estimated net worth of $50 million generated from her own furniture brands, mentorship programs, and interior design.
Savannah Brinson Famous Quotes
"I designed every piece (of furniture) for a different reason and purpose, so I love each one."
– Savannah on the subject of her interior designer works.
"If there's nothing more you can do for a child, just constantly encourage them and set them on the right path when it comes to sports or their schoolwork or nurturing a hobby — with whatever it is. Just be a constant source of encouragement. That's what LeBron talks about — never give up."
– Savannah when talking about her philanthropic projects.
FAQs
Question: What does Savannah Brinson do for a living?
Answer: Savannah Brinson is not "just" James Lebron's wife. She is a successful interior designer, entrepreneur, businesswoman, and philanthropist. 
Question: How much is Savannah Brinson worth?
Answer: As of 2021, she is reported to have a net worth of $50 million.
Question: How long have LeBron and Savannah been together?
Answer: Lebron and Savannah have been in a relationship for almost 20 years. They got married in 2013 and have three children. 
Question: How did LeBron meet Savannah?
Answer: They met in high school in 2002 while Lebron was playing basketball and football at St. Vincent-St. Mary High School in his hometown of Akron, Ohio. She was a cheerleader and softball player from a rival team. They had their first date at Outback Steakhouse and have been together even before Lebron's massive success. 
Citations: