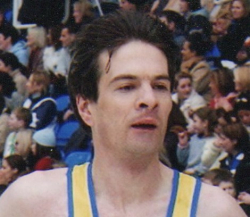 Latest posts by Stephen Hands
(see all)
Jennifer Gates is an American equestrian and founder of the Evergate Stables in Florida. She is the daughter of the tech billionaire Bill Gates and his wife at the time, Melinda. Jennifer Gates balances her competitive horse riding with her studies as an aspiring physician.
Jennifer Gates Quick Facts
Full Name Jennifer Katharine Gates
Birth Date April 26th, 1996
Birth Place Bellevue, Washington
Nickname Jen, Jenni
Nationality American
Siblings Rory John Gates, Phoebe Adele Gates
Children None
Partner Nayel Nassar
Profession Equestrian
Net Worth Estimated $20 million to $25 million
Social Media https://www.facebook.com/JenniferKGatesOfficial
Awards USEF Under 25 National Champion
Last Updated July 2021
Jennifer Gates Birthplace and Early Life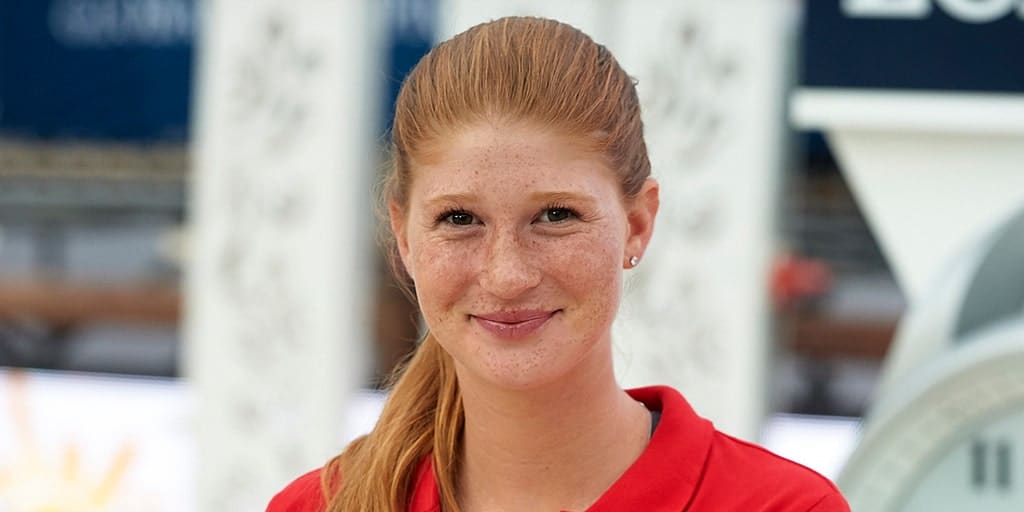 Jennifer Katharine Gates was born April 26th, 1996, the eldest daughter of Bill and Melinda Gates. Her parents protected their children's privacy while allowing them to select their own course in life. Jennifer Gates attended Lakeside school, the same waterfront private school in Seattle her father had attended.
She began riding horses at the age of six when she took pony lessons with a childhood friend. A couple of years later, she was introduced to hunters and jumpers, which further intensified her interest in all things equestrian. Her family enjoyed horse riding, but Jennifer would be the first to consider the sport as a potential profession.
After high school, Jennifer Gates attended Stanford University, where she graduated with a major in human biology in 2018. She is now enrolled as a medical student at the Icahn School of Medicine in New York. However, she took a year off between Stanford University and medical school to pursue her horse riding.
Although she is the daughter of one of the leading tech giants, Jennifer Gates was allowed only limited screen time growing up. She did not use computers on a regular basis until she was at school, aged 10. Her father also did not allow his children to have a mobile phone before they were 14 years of age.
Jennifer Gates Professional Career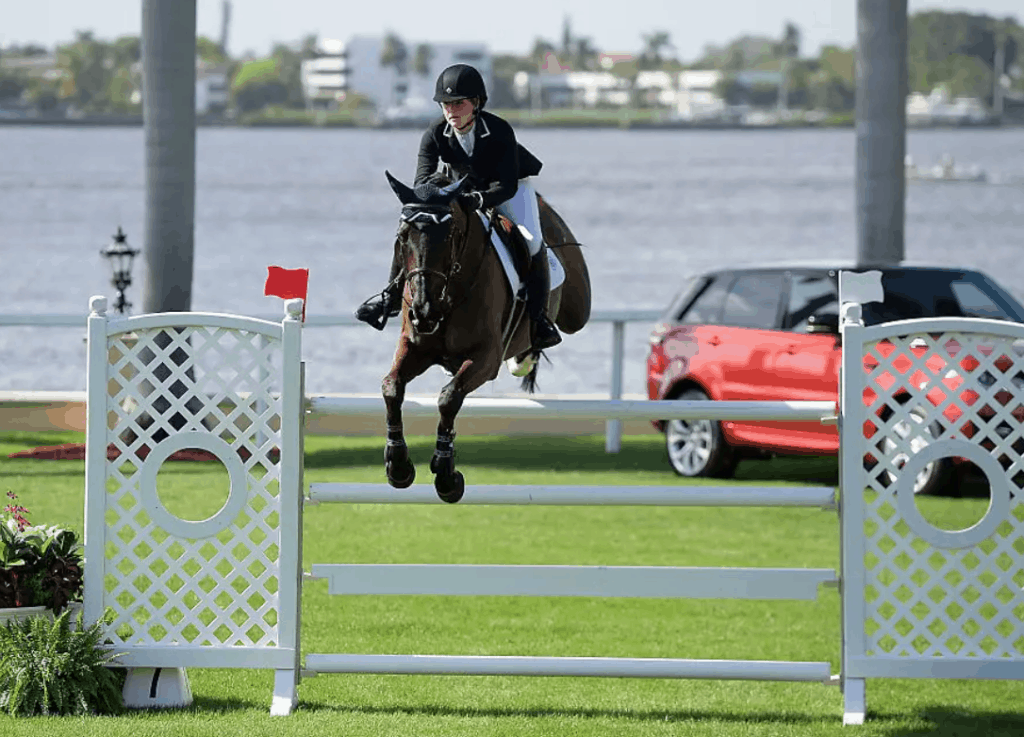 Jennifer Gates is an accomplished equestrian and is regarded as one of the finest young riders in the USA. After starting to ride horses at an early age, she was around 14 years of age when she began to think about horse riding as a serious competitive option. She has since competed at both national and international Grand Prix events.
In 2012 at the age of 15, Jennifer Gates competed at a Winter equestrian festival during Spring break in Palm Beach, Florida. Gates competed in the junior divisions of the event, allowing her to gain experience in competitive horse riding. It is believed her father spent around $1 million to help facilitate his daughter's participation by hiring a nearby mansion for the period of the festival, as well as stables to house four elite jumping horses.
Two years later, this previous experience seems to have set the young Jennifer Gates in good stead as she was about to show her potential to a wider audience. On her new horse called Lord Levisto, Gates placed 4th in the individual event and helped her team to gold at the North American Junior Young Rider championships. She returned to the event in 2016 in the jumper ring and helped her team win a silver medal.
Jennifer Gates Wins Under 25 Championships
The following year in 2017, Jennifer Gates would move up from the Junior events to the Under 25 championships. This would be her breakthrough event, riding her horse Alex. Gates rode the first four rounds fault-free, clearing each jump perfectly. In the final round, she was not quite fault-free, dislodging a single rail for an overall total of just four faults.
This was good enough to land Gates a prestigious victory, the first of her career, and prize winnings of $30,000. Probably as important as the money was the boost to her confidence and the fact that she was now squarely on the radar of those within the sport. This recognition saw Gates go on to represent the USA in the Nations Cup in 2017 and 2018.
2018 saw Jennifer Gates complete her studies at Stanford University, where she would balance school work during the week with horse riding at the weekend. However, she now had a decision to make going forward. Gates decided to take a year out from further studies in order to pursue her equestrian career.
Grand Prix Tour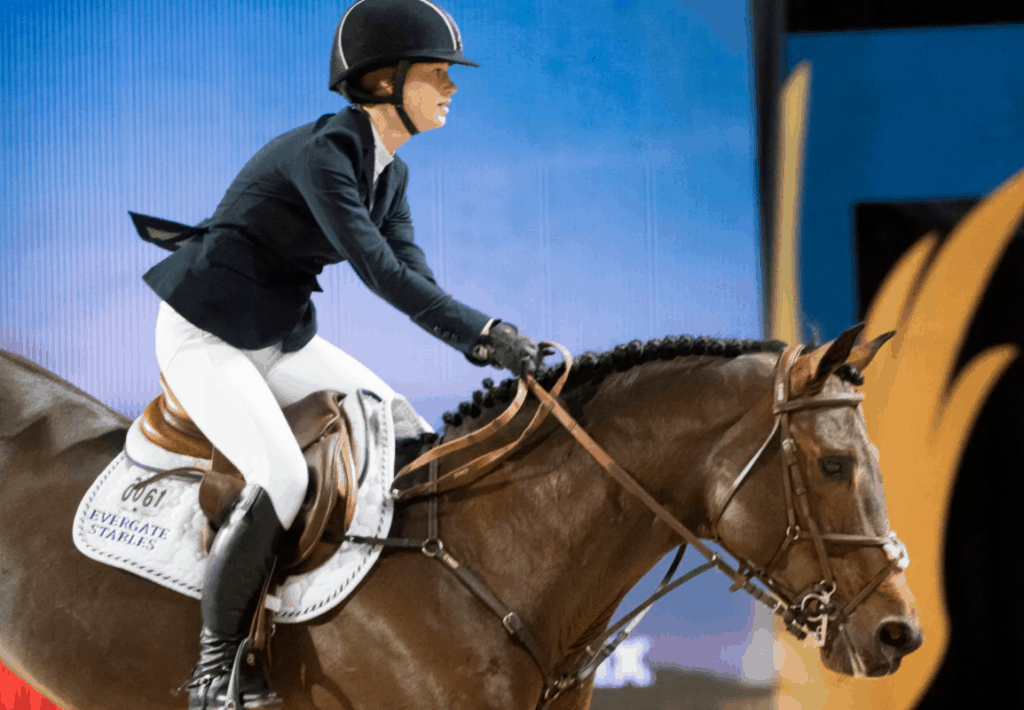 During her year off from studies in 2019, Jennifer Gates competed in a series of 5* Grand Prix events. These are highly prestigious competitions on the international circuit, and Gates was to display her talent with a number of top 10 finishes.
Two of the elite equestrian events Gates competed in during 2019 were the prestigious Longines Global Champions Tour and the Global Champions League. Located across the world, these are international events of the highest standard. As well as competing at an individual level, Gates was also team manager of the Paris Panthers.
Jennifer Gates equestrian career is still very much in its formative years, but some of her placings so far include:
1st – Under 25 USEF National Championships
2nd – Longines FEI Nations Cup of Mexico CSI 5*
3rd – CGT Footing Grand Prix series final National Grand Prix
6th – Longines FEI Jumping World Cup
Although Gates has since returned to her studies, she still competes when possible nationally. In 2020 she placed 1st in two events and was runner up in three more. In 2021 she took part in a Grand Prix event in Wellington, Florida, with her best placing over the course of three shows being 10th on her mount Alex.
Jennifer Gates also owns her own stables in Florida. The Evergate stables develops young horses and competes on the international circuit. As well as Gates, the stables have two more highly accomplished riders, including Gate's long-time boyfriend, Nayel Nassar.
Jennifer Gates Video
Jennifer Gates jumping a clear round on her horse Alex.
Another clear round for Jennifer Gates on Lord Levisto.
A look at the Paris Panthers team.
Jennifer Gates Post Professional
Jennifer Gates continues to balance horse jumping with her medical studies. In interviews, she has said she is keeping her professional options open going forward. Although she has competed at the highest levels of her sport, she has yet to commit to being a full-time, professional equestrian.
After medical school Jennifer Gates has said, she can see herself working as a pediatrician or a family practitioner. Whether this is after an equestrian career remains unclear. Gates certainly wants to return to top-level show jumping as she has stated her wish is to represent her country at the Nations Cup and World Cup.
Jennifer gates took her year off from studies in 2019. Her current medical studies limit her involvement in the competition, although she still rides her horses whenever she can. Gates does not appear to have made any definitive plans on her equestrian career yet but seems set to follow a medical career at some point in the future.
Jennifer Gates Family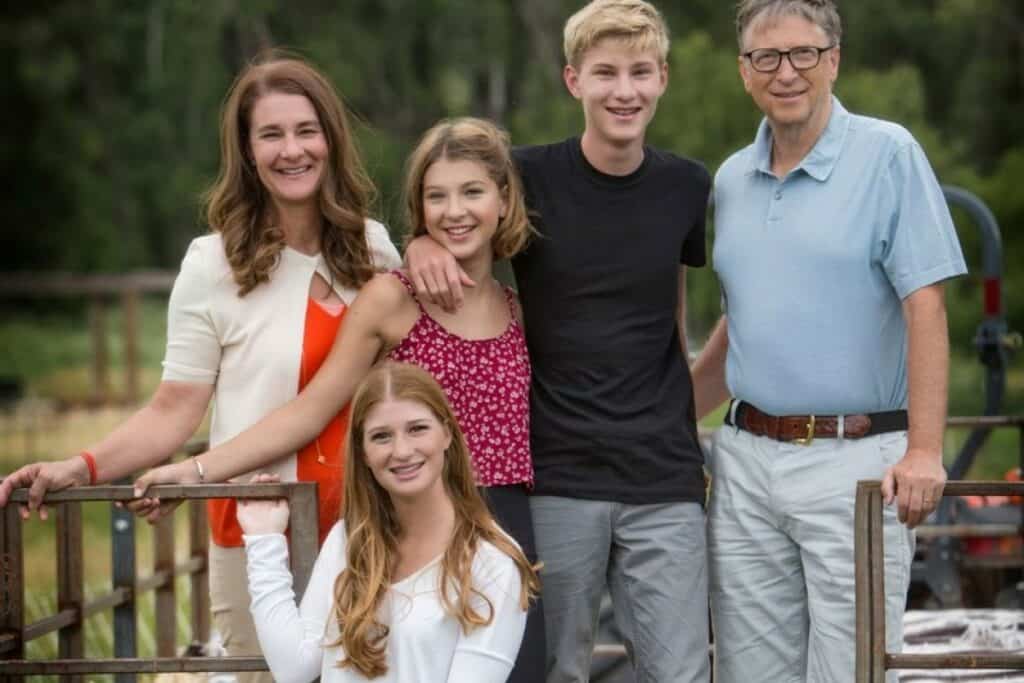 Jennifer Gates is engaged to fellow equestrian Nayel Nassar; the couple had begun dating in early 2017. Jennifer Gates announced the engagement in January 2020 on her Instagram page. The proposal took place on a skiing vacation.
Nayel Nassar is five years older than Jennifer Gates and was born in Chicago to Egyptian parents. His family runs an architecture and interior design firm. Nayel Nasser is a professional equestrian and helped Egypt qualify for the delayed Tokyo Olympic games.
Nayel Nassar spent much of his childhood in Kuwait before returning to the USA. Like Jennifer Gates, he also attended Stanford University, which is where it is believed they met. He is part of the Evergate stables riding team and also competes alongside Gates on the Global Champions league circuit as part of the Paris Panthers team.
Jennifer Gates also has two siblings. Her brother Rory John Gates was born on 23rd May 1999 and has a degree in Computer Science and Economics from Duke University. He then earned an MBA degree at the Fuqua School of Business. A private man, it is uncertain whether he has started a professional career since completing his studies.
Phoebe Adele Gates is the youngest child of Bill and Melinda Gates. She was born September 14th, 2002, and is six years younger than her sister, Jennifer. Phoebe Gates has a passion for ballet and an interest in the arts. She began her education at the Professional Children's School in New York and is currently at Stanford University. She has also trained at the Lincoln Centre for Performing Arts.
Jennifer Gates Net Worth and Career Earnings
It is difficult to establish the career earnings of Jennifer Gates as her annual salary figures are not released. It is estimated her net worth is between $20 million to £25 million. She is one of the leading young jumpers in the USA, competing on the international Grand Prix circuit, and will have won reasonable prize money.
However, a good portion of her net worth is through inheritance from her billionaire parents. Once Jennifer Gates completes medical school and chooses a profession, her net worth and salary should rise considerably.
Her parents are also divorcing, and it is likely Jennifer Gates will receive some money from this. However, it has been known for some time that the Gates children will only inherit a small percentage of their parents' estimated $146 billion fortune. This has been hinted at around $10 million each, with the rest of the fortune going to their foundation.
FAQs
Question: Is Jennifer Gates Married Yet?
Answer: No, Jennifer Gates is not married. She announced her engagement to long-time boyfriend Nayel Nassar in January 2020, but there is not a date set for the wedding as yet.
Question: Where is Jennifer Gates Studying?
Answer: Jennifer Gates is currently studying at the Icahn School of Medicine at Mount Sinai in New York. She enrolled in 2020, having taken the previous year out to concentrate on her horse riding. In the future, she can see herself working as a pediatrician or as a family practitioner.
Question: What Does her fiancé do for a living?
Answer: Jennifer Gates is engaged to professional equestrian Nayel Nassar. He competes on the international equestrian circuit, including prestigious events such as the Global Champions League. He is a three-time winner of the HITS $1 Million Grand Prix and helped Egypt to qualify for the Tokyo Olympics.
Question: How much will Jennifer Gates inherit
Answer: It has been well documented that Jennifer Gates is set to receive a small portion of her billionaire parents' inheritance. Bill Gates has talked about helping his children receive the best education possible, but wants them to go out and forge their own careers. The figure mentioned as a possible inheritance for the Gates children is $10 million each.
Research
Continue reading related bios to female athlete personalities: