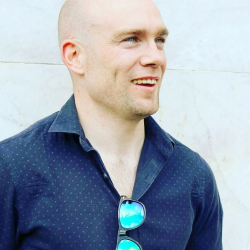 Latest posts by Joe Elvin
(see all)
It doesn't feel right to simply introduce Bam Margera as a former professional skateboarder. This wouldn't even begin to brush on the epicness of his life and career. 
Bam did rise to fame off the back of a pro skateboard career – and that in itself is a career that so many people would consider a dream come true – but Bam used that fame to achieve so much more. 
He's probably most famous for his roles in MTV shows "Jackass" and "Viva La Bam". That's certainly how he earned most of his fortune. 
On top of that, Bam is the creator of many movies and various bands. He owns his bar called "The Note." In addition, he is the writer of the book titled "Serious as Dog Dirt", which includes his personal experiences, writings, and images. 
It would be an understatement to say Bam's career has been one of tremendous highs and lows. 
So, let's investigate the life and works of Bam Margera in this extensive biography.
Bam Margera Quick Facts 
Full Name:

Brandon Cole Margera

Birth Date:

September 28, 1979

Birth Place:

West Chester, United States

Nationality:

American

Nickname:

Bam Margera

Children:

Phoenix Wolf Margera,

 
Spouse:

Missy Rothstein (2007-2012) 

Profession:

American professional skater and actor

Social Media: 

Facebook: /BamMargera 

Instagram @bam__margera 

Twitter @BAM__MARGERA
Bam Margera Birthplace and Early Life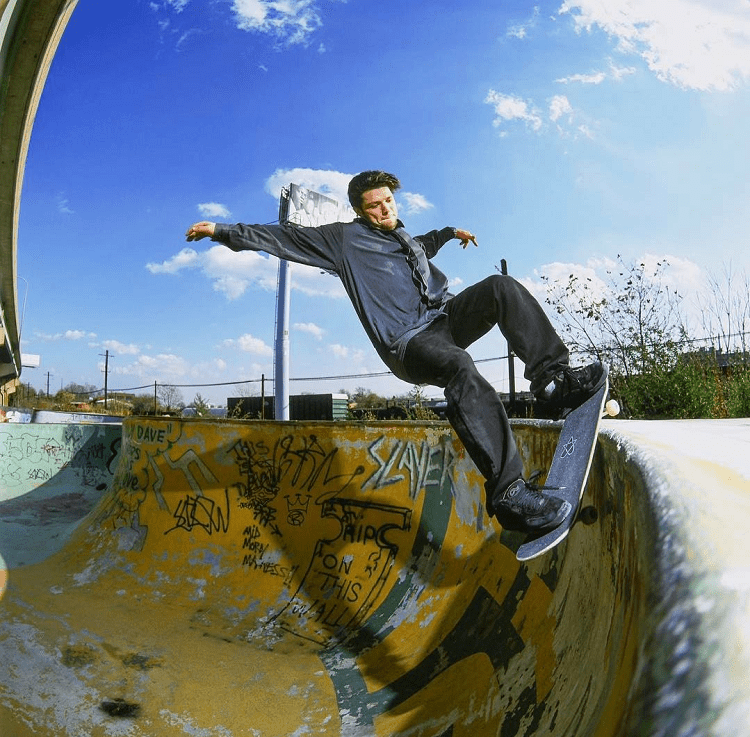 Brandon Cole Margera was born in West Chester, Pennsylvania. His mother is April Margera (April Cole), and his father is Phil Margera. His brother is Jess Margera and he is the nephew of Vincent Margera (Don Vito). His family has an ancestry of different nationalities such as English, German, Welsh and Italian.
His grandfather nicknamed him "Bam" because, as a child, he had a habit of running into walls. Funny enough, physical pain caused by his own actions would be a running theme of his career and life. Later, when he achieved professional success, he would change his legal name to "Bam Margera".
Bam was a troubled student as a teenager. When his friend Chris Raab was suspended, he dropped out in ninth grade. His outraged parents eventually convinced him to get his GED qualifications, which he did. 
 As a teenager, Margera would shoot amateur videos with his friends while doing skateboard stunts and exciting missions. These independent videos were for the "CKY" (Camp Kill Yourself) series.
This was well before the era of YouTube, Instagram or even camera phones, where every teenager under the sun would film videos of themselves for their friends to consume. Bam and his buddies were pioneers in this sense. Indeed, some of these early CKY videos are now available to watch on YouTube. 
These videos would earn Bam some level of notoriety, especially after they began to appear in articles in Jeff Tremaine's 'Big Brother' magazine, along with his brother Jess and his classmates Ryan Dunn, Chris Raab, and Brandon Di Camillo.
However, this notoriety would skyrocket to the moon in 2000, when Jeff Tremaine struck a deal with MTV to start a television show titled Jackass. Bam and the CKY crew were all offered starring roles and their lives would never be the same again.
The Jackass TV show, where the stars would pull off high-risk pranks and stunts, proved to be a worldwide hit, which spawned six movies.  
Bam Margera Professional Career
Bam was a talented skateboarder who turned professional in 1997. Initially, he was sponsored by Toy Machine Skateboards. In 2001, he became part of Team Element, the demonstration team of Element Skateboards.
He would perform and compete at various events around the world, alongside global superstars such as Tony Hawk and Steve Caballero. 
He was regarded as an excellent professional skater. In 2005, he successfully performed "The Loop" trick in Phoenix, which only 15 people in the world had previously performed.
However, it was his charisma and creativity that earned him a place on the Jackass TV show which made him world-famous and arguably it was this that allowed him to earn such lucrative sponsorship deals.
He'd gain other sponsorship deals throughout his career from the likes of Adio Footwear, Destructo Trucks, Fairman's Skateshop, Electric Sunglasses, Volcom, Speed ​​Metal Bearings, Landspeed Wheels, and more. He'd feature in several of the "Tony Hawk Pro Skater" video games as well.  
Bam's Skateboarding Side-projects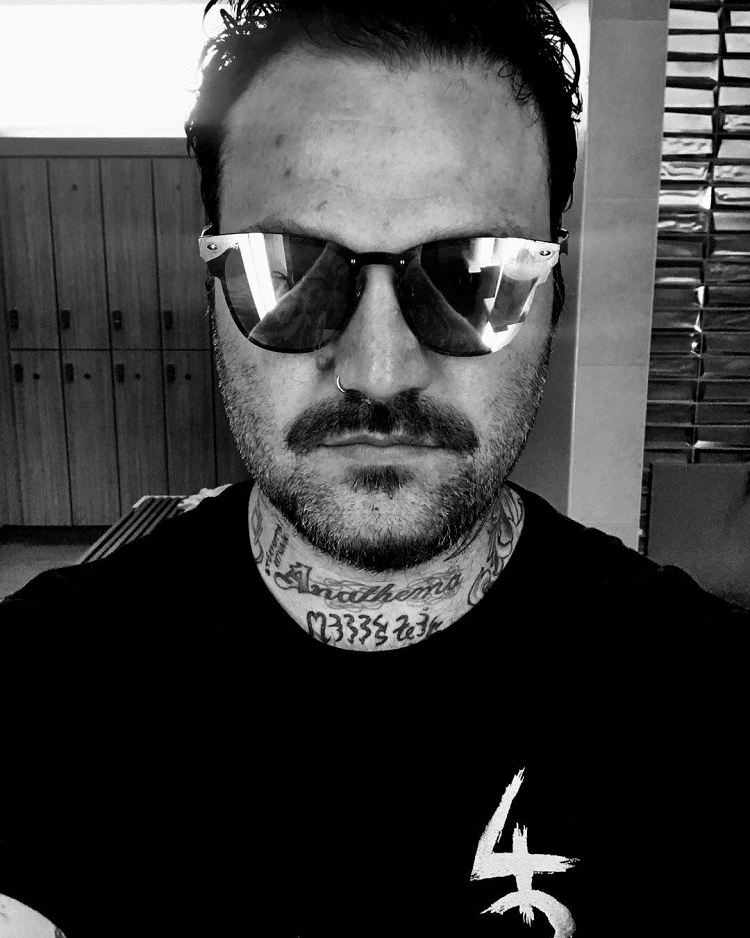 In December 2016, Bam announced on his Facebook page the launch of a new project called BamMerch, based in Estonia where he had an e-Residency.  The exciting new project involved him turning some of his original merch designs into jewelry, accessories, and other items using metal 3D printing. 
Yet, in 2017, Margera had no significant endorsements and effectively retired from professional skateboarding. He would return to casual skating, renewing the deal with Element Skateboards to celebrate the brand's 25th anniversary of its deck designs.
In 2018, Bam had the idea of renovating the legendary Castle Bam skatepark, so he invested in throwing a party and raising funds. His goal was to destroy the old skate park and build a new skate park in West Chester.
He put out a public address indicating to his fans that they could come in the afternoons. The door code was 1979, the year that Bam was born. 
Bam's TV and movie fame allowed him to sell skateboarding merchandise quickly. He made profits of up to $40,000 a month from the sales of his Pro Model with Element. In addition, he sold about 12,000 skateboard decks, surpassing the total sold by any other pro skateboarder at that time.
He also made profits from the sales of his Adio shoes, earning an estimated $377,000 from this project. This allowed him to buy a Lamborghini and live in 'Castle Bam' a 57,000 square meter plot with a skatepark.
Bam also gained popularity for his famous Heartagram board design, which many people still associate with his brand. Still, it is the symbol of the Finnish band HIM, which Bam is legally allowed to use in the US.
The symbol represents the fusion of a heart with an inverted pentagram, which means love and death, which are common in the band's lyrics. It is also considered the Ying-Yang between good and evil.
Bam is authorized to use the There are no licensing rights to Heartagram. However, it is a registered trademark, meaning people cannot reproduce it to sell to the public. Bam and his friends have the Heartagram tattooed on their bodies. It is their official symbol.
Bam Becomes a Television Star, Movie Star, and Rockstar
Ever since his teenage years, Margera made videos of himself and his friends skating, which gave rise to the "CKY" series. This also included music videos, stunts, and practical jokes.
In Bam's videos, he'd include many of his friends, including Rake John, Brandon Nova, Ryan Dunn, and others who formed the CKY collective.
After a lot of effort in his videos and achieving a certain level of success with CKY, Jeff Tremaine invited the whole crew to participate in the cast of Jackass. Bam and his pals would also torment Bam's parents and his uncle "Don Vito" in several skits.
The show started recording on October 1, 2000. It was a complete success and it generated a lot of fame for the members of the program. However, it's no secret that it caused many problems for some of its members. 
Bam wasn't the only cast member to have serious problems with addictions to drugs and alcohol in the years following its release. Steve-O was one beloved cast member who endured such struggles, while Bam's friend Ryan Dunn was another.
Was this a case of the show being toxic for their mental health, or them being unable to deal with the pressures of international fame? Or could it be that only people who were pretty messed up would make a shot like this in the first place? I couldn't say for sure. 
The show was eventually canceled at the height of its popularity, partly due to fans imitating the stunts. MTV negotiated with the crew, suggesting they could continue by performing family-friendly stunts, but the crew had no interest in that at all. Good for them! 
After a while, it was negotiated that the crew would make the first Jackass movie and that's what really shot Bam and his friends to mainstream fame.      
The show was a worldwide hit and introduced Bam and his pals to international levels of mainstream fame. Bam and his pals starred in Jackass: The Movie, Jackass Number Two, and Jackass 3D. 
Other TV and Movie Projects Outside of Jackass
Bam would use his fame to launch other projects. In 2003, he starred in The Grind, a documentary where he would follow a professional skateboarder Jimmy Wilson from Chicago to California.
In this documentary, Bam and his buddies try to grab Wilson's attention with their various skate tricks. It's essentially about young guys following their dream to be professional skaters and would appeal to anyone with the same dream. 
Between 2003 and 2005, Bam got his own MTV series, 'Viva La Bam', which had pretty much the same premise as Jackass, although it would center more on Bam, his family, and friends.
'Viva La Bam' began on October 26, 2003. It is an American series starring Bam Margera, his family, and his friends, where they play pranks on Bam Margera's parents. 
This wasn't the quick money-grab that other spin-off TV shows can be. It was a great show in its own right! Some critics bemoaned that it was more scripted and less authentic than Jackass, but I don't remember feeling that way when I tuned in every week.
Plus, it's well-known these days that there's an element of scripting to most reality shows. Perhaps Jackass was the only show in existence where that wasn't the case!
Bam's family played a more prominent role in this show. His father Phil Margera was involved in his son's antics from CKY and he even made some appearances in Jackass, but we saw his kind, gentle and calm side here. His mother April Margera also had a few appearances on CKY and Jackass. She also became a regular character and was tormented by Bam all the time. After Viva La Bam came to an end, his mother wrote a cookbook, titled April Kitchen. 
The episodes used to have a specific theme or mission which would be explored by Bam and his buddies. The show wasn't as phenomenal as Jackass but it was popular enough to last five seasons, each season consisting of eight episodes.
It was mostly taped in West Chester, Pennsylvania, but the crew would also head out to Los Angeles, New Orleans, Mexico, Brazil, and parts of Europe. The series came to an end in August 2005 after 40 episodes. 
The movie 'Haggard' was released in 2003. It was financed, directed, and produced by Bam Margera and the protagonist was Ryan Dunn. Ryan is suspicious that his girlfriend having sex with a dude called Hellboy, so he enlists his buddies to try and find out the truth.
This is hardly a cinematic masterpiece, but it is an awesome guy creating his own movie from scratch with his best buddies. You get the fun vibe of friends having a good time and there are plenty of laughs to be had. 
In 2005, Bam founded his record label Filthy Note Records. He has directed music videos for Turbonegro, Clutch, Viking Skull, Vains of Jenna, and several for CKY. In addition, Bam played the keyboard in a band called Gnarkill, along with his friends Brandon DiCamillo, Jess Margera, Rich Vose, and Matt Cole.
In 2013, Bam's band 'Fuckface Unstoppable' became somewhat successful. The band comprised Bam, his brother, his girlfriend, and Brandon Novak. This band would very much appeal to the juvenile audience most likely to have loved Bam in Jackass and Viva La Bam.
That becomes reasonably obvious once you view their discography of hits including 'Bend My Dick', 'Beers, Drugs and Bitches', and 'All My Friends Are Dead'. CKY's Chad Ginsburg was the band's guitarist before he quit.
In January 2015, Bam announced that he had been working on a new autobiographical documentary film, called "I Need Time To Stay Useless", which he hoped to release shortly. The film is about Bam's life after the death of his close friend and Jackass co-star Ryan Dunn, who died in a car accident in 2011.
The film revealed the story of his childhood and career, primarily his recovery from the death of Ryan Dunn. Brent Hinds of the band Mastodon played Ryan Dunn in the film.
Bam had Several Run-ins with the Law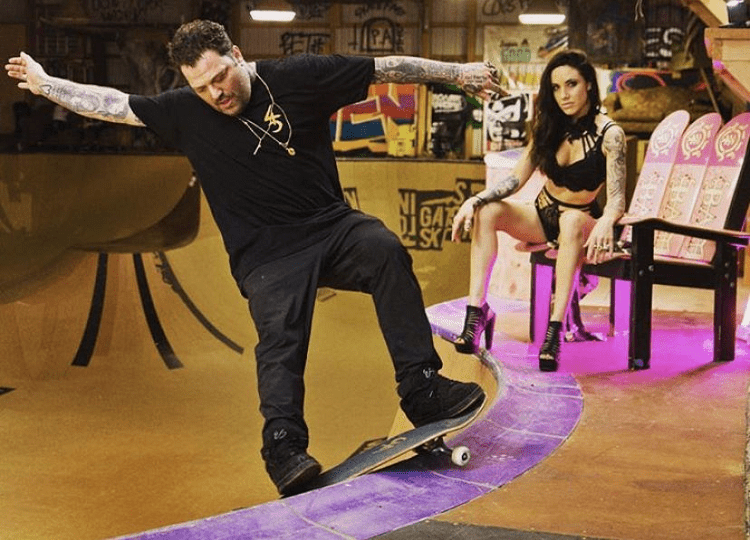 Margera certainly went through challenging and difficult moments in his life. He entered rehab for addictions to drugs and alcohol several times. He entered rehab for the third time after his arrest for driving under the influence of alcohol. 
He was fired from the 'Jackass Forever' movie after he didn't adhere to a welfare agreement that required him to stay sober, among other conditions during the movie. Bam was really upset at the decision.
He believed that he was trapped to break the rules, so that he could not participate in the movie. He took to social media and told his followers to boycott the movie because of what happened. This incident ended the friendship between Bam and Johnny Knoxville forever. 
After his firing, Bam filed a lawsuit that threatened to derail the release of the fourth Jackass movie. In an interview, Jackass co-founder Johnny Knoxville said that the whole situation was "heartbreaking" and that the whole team just wanted Bam to get the help he needed.
After a while, Bam removed his complaint to Johnny Knoxville, decided to accept his mistakes and return to his rehabilitation.
At the Secret Solstice music festival in 2015, Margera came to blows with Icelandic rapper Gisli Palmi. The scrap supposedly occurred as Margera was trying to start a heated argument with his publicist Leon Hill. The scrap left Bam with notable scars on his face, but he decided not to press charges. 
The public feud between Bam and Leon Hill continued a long time after this incident, supposedly because Hill attracted a lot of hits and made a lot of money misrepresenting Bam on his YouTube channel.
It's so sad to see your childhood heroes involved in fights over petty feuds like this. When one has all the money and fame they could ever want, you'd imagine it would become easier to avoid incidents like this.   
Still, fast forward to 2022 and Bam is still struggling with drugs and alcohol. In June 2022, he was reported missing for a week after escaping rehab. It's such a shame to read these news stories, especially when you consider that this prankster had the world at his feet just a few years ago.
He has suggested that much of his behavior came as a result of his struggles dealing with the death of Ryan Dunn in 2011. His uncle Vincent "Don Vito" Margera would also be found guilty of molesting underage girls in 2006, then passed away in 2015 – and this is said to have had an extremely adverse effect on Bam and the family too.    
Bam Margera's Greatest Moments Caught on Video
Bam Margera CLASSICS | Skateboarding Compilation
Party at Bam Margera's House | Skate Tales
Bam Margera Skate Video 2021
Best of Bam Vs His Dad on Jackass
Jackass The Movie Clip: April's Alligator
Bam Margera Family
Bam's parents April and Phil and his uncle "Don Vito" gained notoriety themselves because their son was regularly pranking them on Jackass – and even more so on Viva La Bam.
Their over-the-top reactions made for great television – and unlike various other reality shows, there was nothing that seemed scripted about these skits.  
Here is a short list of the funniest pranks Bam played on his family.
Bam leaving an alligator in his parents' house in

Jackass: The Movie

Bam digging a huge hole for Phil's lawnmower in

Jackass

Bam wakes his parents up with fireworks in

Jackass:  The Movie

Bam and his friends trap Phil and Don Vito in a huge box and fire various items into it in

Viva La Bam. 

Bam handcuffs Don Vito to a pier all night long in

Viva La Bam.
Bam Margera's love story began when he met television personality Jenn Rivell; they were dating when he was 18 and she was 24;  Jennifer Sarah Marin Rivell was born on June 5, 1973, in Florence, Alabama, USA.
She appeared in the Viva La Bam series often and also had a role in Bam's other movie 'Haggard'. Their relationship lasted from 1998 to 2005. They were engaged but split before the wedding.
Bam moved on pretty fast. He coupled up with model and photographer Missy Rothstein after his split. They got engaged in 2006 and married on February 3, 2007. The planning and the execution of the marriage were documented on a reality TV show called "Bam's Unholy Union." 
Unfortunately, the marriage did not last long, and they reportedly divorced in 2012 because Melissa found out that Bam had other girlfriends in San Francisco and West Chester.
Bam's struggles with drugs and alcohol certainly didn't aid their relationship either. Rothstein supposedly called the police on her husband after he popped an Ambien pill during a four-day drinking session.  
Bam met Nicole Boyd in the year 2012. They got married in Reykjavik, Iceland, on October 5, 2013. On June 19, 2017, Nicole became pregnant. Bam's only child Phoenix Wolf Margera was born on December 23, 2017.
Bam Margera Salary and Net Worth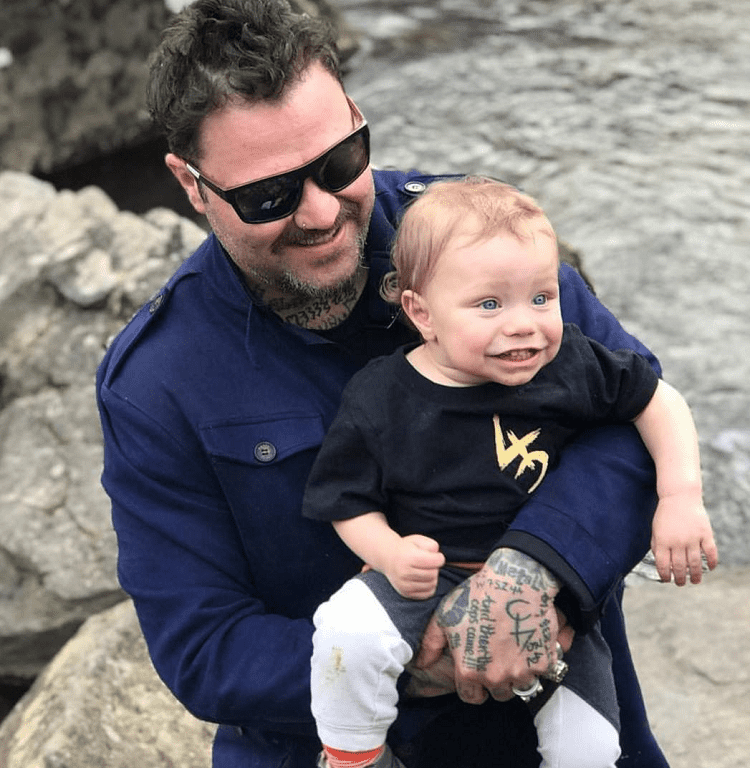 Bam Margera has an estimated net worth of $50 million. This includes a $5 million house in Los Angeles and his West Chester home worth $1.2 million and a BMW worth $50,000.  
Bam Margera Famous Quotes
"Skateboarding teaches you how to take a fall properly. If you try to kickflip down some stairs, it might take you thirty tries – and you just learn how to take a tumble out of it without getting hurt."

"I skate all the time, but it's silly for me to do contests when MTV is giving me a boatload of money."

"Seeing people get messed up never gets un-funny! And there's plenty of ways to do that."

"I've been doing pranks my whole life, so I guess I'm pretty good at it."

"I'm on a lot of aeroplanes, so I just sip on red wine thinking of stupid ideas and, when I think of it, I wanna make it happen."
Bam Margera Frequently Asked Questions
Question: What Has Happened to Bam Margera?
Answer: Bam Margera has struggled with drug and alcohol addictions and has spent most of the past few years in rehab. In June 2022, he was reported missing for one week after escaping rehab. 
Question: What is Bam Margera's Salary?
Answer: Bam has made good money from his multiple professions, including professional skating, music, and the various films and TV shows he has appeared in. In total, Bam is estimated to have accumulated a net worth of around 50 million dollars.
Question: Are Bam Margera and Johnny Knoxville Still Friends?
Answer: Bam Margera and Johnny Knoxville fell out after Bam was kicked off the set of Jackass Forever. Bam was accused of breaking the welfare agreement by constantly getting drunk while the movie was being filmed. He disagreed with this verdict and filed a lawsuit that threatened to derail the launch of the movie.
At the time, Knoxville went on record saying he hoped that Bam got the help he needed to overcome his addictions. However, since then, he has mentioned in several interviews that he never got along with Bam and that Bam wasn't talented enough to appear in his shows. 
Citations
Image credits
https://upload.wikimedia.org/wikipedia/commons/a/a4/Bam_Margera_2017.jpg
https://upload.wikimedia.org/wikipedia/commons/2/2b/Bam_Margera_Cropped.jpg
Looking for more interesting readings? Check out: