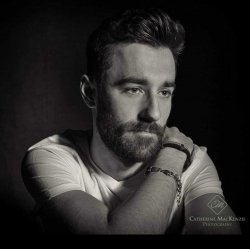 Latest posts by Callum Marshall
(see all)
I have been a fan of the Premier League ever since I was a little kid, and as an Arsenal Fan, I have had some really great times and some really tough times more recently. As any Gunners fan will know, it's the hope that kills you. I have watched my team go from the only invincible side from 2004/05 to the patchy group of young guns that we have fielded in the 2021/22 season, and while I am optimistic for the future, I still long for those old days at the top of the English Football Pyramid.
Well, there has been another English team that has had a very different trajectory over the course of that time, and with the help of a lot of Abu-Dhabi investment, Manchester City has gone from a middling Premier League outfit to the group of global superstars that are racking up trophies year on year. Well, one such soccer player I remember from this era that has helped Man City rise to the top is Leroy Sane.
Leroy Sane may be a player that European fans with no affiliation to the Premier League know more for his time on the pitch for Bayern Munich, Schalke 04, or Bayern Leverkusen. Or perhaps you know him better for his efforts on the international stage for Germany. However, it might be fair to say that outside of his time on the pitch; you may not know the full Leroy Sane story. Well, that's what I'm here to help with.
In this bio, we are going to look into the early life of Leroy Sane; we will take a look at his career from the beginning in the youth setup in 2001, right up to the present day, and we will take a look at his life outside of football, and I will even offer a list of his career highlights to date. He may not have had the full attention of Pep Guardiola at Man City, but he has mine right now. So without further ado, here is our Leroy Sane bio!
Quick Facts
Full Name:

Leroy Aziz Sane

Birth Date: 

11th January 1996

Birth Place: 

Essen, Germany

Nickname:

 N/A

Nationality:

 German

Siblings:

 Kim, Sidi

Children: 

Rio, Stella

Relationship Status: 

Has a long term girlfriend, Candice Brooks

Profession: 

Professional Football Player as of 2001

Personal Awards

: VDV Newcomer of the Season 2014/2015, PFA Young Player of the Year 2017/2018

Team Awards: 

Premier League x2, League Cup x2, FA Cup, Community Shield x2, Bundesliga x2, DFL Supercup, UEFA Super Cup, FIFA Club World Cup, FIFA Confederations Cup

Earnings: 

275K Per Week

Net Worth:

 €20 Million

Last Updated:

 2022
Early Life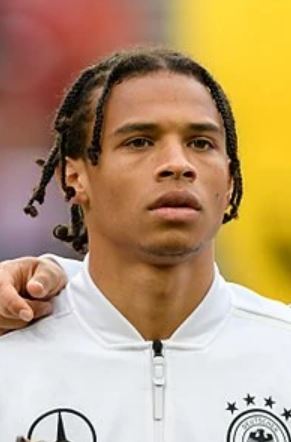 The origin story of Leroy Sane is almost as impressive as the life that he would go on to lead. He was born in Essen, Germany, in 1996, the second of what would eventually be three boys. He was the product of two well-known and successful sporting stars, showing that he was destined for greatness.
His father was Souleymane Sane, a player who had torn up the Bundesliga in his time, just as Leroy would go on to do. Souleymane played for FC Nurnburg and SG Wattenschield and managed to make 171 top-tier German appearances, netting 51 times in these games. Souleymane would play a huge role in Leroy's development and would train him as a young child in the hope of seeing his son play as he did in the Bundesliga.
However, Souleymane only made up half of these incredible sporting genes, as Leroy's mother was none other than Regina Weber, an Olympic gymnast that had seen success in the 1984 Olympic games, securing bronze for Germany in the newly founded Rhythmic Gymnastics category. So with Regina's balance and poise, combined with Souleymane's raw speed and athleticism, it was almost inevitable that Leroy would go on to do great things in the world of sport.
In general, Leroy's childhood was a comfortable one. Due to his parent's social and economic status, they were able to help him develop as a footballer and train him independently, and when the time came, he was ready to leap into the world of football, signing a youth contract with Wattenschield 09, his father's former side.
Youth Career
Not a lot is documented regarding Sane's time at Wattenschield 09; however, what we do know is that he spent four years in this youth setup, and while at Wattenschield, he was a star that was very much on the radar of the larger German clubs.
He was an eye-catching young footballer with incredible dribbling ability and close control, but he also had a hammer of a left foot to finish any chances that would come his way. Now, bear in mind that this was all between the ages of four to eight years old. It was clear even then that this kid was special.
At the age of eight, Leroy would be scouted and eventually lured into the youth setup for Schalke 04, a team that was excellent at producing young talent in this era. They may be a faltering, ill-run team who mercifully took my beloved Arsenal's Sean Kolasinac and Shokran Mustafi off our hands, but back then, Schalke was the real deal. Much like young talents like Mesut Ozil and Manuel Neuer, Sane would make his way to Schalke.
Sane would spend three years in the youth setup at Schalke, but for reasons unknown, it seems that Schalke didn't think that Leroy had what it took and decided not to renew his youth contract. At this point, Leroy would leave for Bayern Leverkusen, where he could spend a further three years in their youth setup.
However, Schalke soon saw the error of their ways, and when the chance arose to resign Leroy in 2011, they jumped at the chance to bring him back into the fold at the Schalke youth academy. He would play here for a further three years before he would sign his first professional contract with the club.
Schalke 04
Leroy Sane would make his professional debut in the Bundesliga in April 2014 in a fixture against Stuggart, where he was given 13 minutes and saw his side lose 3-1. He would start thirteen times for the German side in his debut season. However, it was his second season in Schalke blue, where he lit up the Bundesliga and the Champion's League.
He would play a total of 32 games that season and would score a total of eleven goals in all competitions, including a very memorable goal against the Galacticos Real Madrid in their three-time winning Champions League pomp.
They would lose the tie 5-4 on aggregate, but this performance, along with a few standout Bundesliga games, had put Leroy on the map and on Pep Guardiola's radar. Before long, he would be a Manchester City player.
Manchester City
2016/17 Season
Due to a run of strong performances in his first full season for Schalke, Manchester City decided to buy the young German for an initial fee of €37 million, and he would sign a five-year deal with the club. Life in Manchester was tough to adjust to initially for Leroy; this was due to a couple of factors.
Leroy had a breathing issue where he couldn't consistently breathe through his nose, and this hampered his endurance in certain games. Then secondly, due to Pep Guardiola's focus on squad rotation, it was also a time when Sane would be unable to establish himself as a first-team regular.
However, despite these frustrations, he would impress in his first season, playing a total of 37 games and scoring on nine occasions. Highlights include two goals across two fixtures against Arsenal, a goal in the comeback against Monaco in the Champions League campaign, and a handful of goals in the FA Cup and League Cup. It would be a disappointing first season under Pep Guardiola, but Leroy Sane was a bright spark throughout and would be a good omen for the years that would follow.
2017/2018 Season
Leroy's second season in Manchester would arguably be his best wearing the famous sky blue. He used the Summer as a period where he could take time away and have surgery on his nose, allowing for easier breathing, and this seemed to work wonders.
He came out of the traps like a man possessed that season, scoring a flurry of goals in August, September, and October, earning him the October Player of the Month in the process.
He would be a regular starter in Pep's first Premier League winning side, only being unused in three games across all competitions, and within these games, he would score fourteen goals, register fifteen assists, and win the League Cup alongside the Premier League trophy. Sane would be featured quite rightly in the PFA Team of the Season for his well-rounded goalscoring and playmaking performance, and this run of form would largely continue into the next season.
2018/2019 Season
This season would be a tougher one for Leroy, as he wasn't featured as much throughout this campaign, partially due to injuries but also due to the abundance of options that Pep had at his disposal, such as Raheem Sterling, Rihayd Mahrez, Bernardo Silva and the up and coming Phil Foden. However, despite not featuring in 11 games that season and being a sub in 17 of the 47 games he would play, he still managed to record his best goalscoring season to date, scoring sixteen goals in all competitions.
There were a lot of stunning moments throughout this season where Sane is concerned. Including his first Manchester Derby goal. However, his performance against former club Schalke across two legs in the Round of Sixteen in the Champions League was undoubtedly the standout moment.
His long-range free kick in the first game was magical, but it was nothing compared to the clinic he put on in the second leg, assisting three goals and then capping off the performance with one of his own. We can only imagine that these back-to-back performances were why Bayern Munich came knocking in the Summer.
2019/2020 Season
The next season was set to be a magical one for Leroy as he seemed set to return to Germany and sign for the German juggernauts, Bayern Munich. Due to his frustrations about not being a first-team regular at City, this move made sense for both parties. However, disaster would strike in the Community Shield as he tore his ACL against rivals Liverpool.
Naturally, the deal broke down between Man City and Bayern, and Leroy would spend the vast majority of the season on the sidelines in Manchester. He would spend around eight months in recovery and would play once more for Manchester City before securing his move to Bayern Munich the following year.
Bayern Munich (Present Day)
2020/2021 Season 
After enduring a long and difficult year on the medical table, Sane completed his move to Bayern Munich for an initial fee of €45 Million. There was a worry within Germany that Sane would struggle to get back to form after so long away from the game and that he would not be the same player upon returning from injury.
However, Sane proved that he was up to the challenge and played a role in Bayern securing yet another Bundesliga win. He would feature thirty-two times for Bayern, netting nine times and assisting twelve times throughout the season.
Sane grew into his role at Bayern as the season progressed and began playing with newfound confidence and freedom, which he seemed to lack at Man City. However, manager Hanzi Flick and Sane didn't see eye to eye on a number of occasions, and despite the clear talent of the German international, the fan's perception of the winger was largely divided due to Sane being rather publically difficult following a handful of substitutions and generally faltering in high profile matches. This patchy form would continue into the next season under Julian Nagalsmann.
2021/2022 Season
Sane's second season would begin much like his second at Manchester City. With a new 4-2-3-1 system under Nagalsmann, Sane was electric during the first half of the season, producing eye-catching performances on the regular.
For all the world, it seemed like Sane would finally be able to fill the void that Robben and Ribery had left behind. However, the second half of the season would be much tougher for Sane.
His form would drop off a cliff, and he would only manage to net four times and assist three goals throughout the back end of the season. He would find that he was outshone by players like Serge Gnabry, Jamal Musiala, and Kingsley Coman.
So it now means that the pending summer transfer window may indicate whether Sane has a future at Bayern with Gnabry potentially leaving the club and Ousmane Dembele or Sadio Mane potentially joining the club. However, despite this inconsistency, it is undeniable that Sane will be an asset to whatever team he plays for moving forward.
International Career – Germany
We should also touch on Leroy Sane's international career and honors. Sane quickly made a name for himself within the world of football, so his time with the German U21s was relatively short-lived. He would only play in one friendly against Denmark before his services were needed within the German first-team.
He would first feature in a 2-0 defeat to France in November 2015, and after a few bit-part performances in 2016, he was called up for the Euro 2016 German Squad. However, due to his inexperience, he would only play one game, which incidentally was another 2-0 loss to eventual losing finalists France.
This loss for Germany was significant as it spelled the end of an era with older players like Bastian Schweinsteiger and Mario Gomez hanging up their boots, at least internationally, and this left some spaces for young guns like Sane to fill. He has since been a Germany starting regular alongside other younger players like Serge Gnabry, Timo Werner, Kai Havertz, and Julian Brandt.
In his time playing for Germany, he has managed to score 11 times in 42 games. However, his form has been rather patchy, leading to an omission from the 2018 World Cup Squad and generally being overlooked for players like Serge Gnabry, Kai Havertz, or even Joshua Kimmich. However, I can only assume that he will play a role in the upcoming world cup in Qatar.
Leroy's Best Football Moments
Leroy Sane Vs Schalke – Champions League Round of 16 – 20/02/2019
When free-kicks are concerned, it doesn't get much better than this. With your team, a man down and a goal down in a crucial European game, being able to grab the game by the scruff of the neck and fight back is a skill that separates the great from the good.
Sane, when presented with a set-piece over thirty yards out from goal, takes full advantage of this opportunity and smashes the ball with his left foot, and watches as the ball nestles in the top corner. Pure poetry in motion.
Leroy Sane vs Schalke 04 – Champions League Round of 16 (Second leg)
If you thought that Leroy Sane was the hero in the first leg (shown above), then you have to see what he went on to do in the return fixture. He would once again be the star of the show and put his former side to the sword, slotting home a cool side-footed finish after collecting a through ball down the left-wing, and he would help his teammates with three assists as Man City would run riot on the night securing a 7-0 win.
Leroy Sane vs Werder Bremen (Bundesliga) 2015 
If you want to see an example as to why Sane was seen as such a hot prospect, then this goal is one to watch. This shows the raw talent, the blistering pace, and the close control of the German winger, even in his debut season.
This video showcases his ability to dribble at top speeds, carrying the ball nearly the length of the pitch before, after some difficulty, slotting home. He was far from the finished article here, but boy, you can't deny he had a lot to offer, even then. 
Real Madrid vs Schalke – Round of 16 UCL 2014/2015
It might not have been the result that Sane would have wanted in this fixture, as this rampant Real Madrid side would eventually go on to win the entire competition this year, but Schalke gave a great account of themselves, and Sane was at the center of this.
This performance was undoubtedly the one that put him on the footballing map. It featured a cool curled finish from outside the box to beat veteran keeper Iker Casillas and was capped off with an assist for the Dutch goal machine, Klass-Jan Huntelaar. 
Personal Life
Leroy Sane's private life isn't something that is very well documented, as he tends to keep his personal affairs out of the private eye. However, we do know that Leroy is a practicing Christian, he is dating professional model and philanthropist Candice Brooks, and that they have a child together, Rio Stella. However, while we don't know much about his day-to-day, there have been a few incidents of note throughout Sane's career.
One being that he wasn't exactly the most careful driver as a young adult, crashing both his Mercedes S-Class and his Audi R8 not too long after each other at the age of 18. Then another is the fact that he has a full-back tattoo of himself celebrating a goal for Manchester City.
If you want to know which goal, just watch the highlights for Man City vs Monaco in 2016-17. As he has matured, Sane has settled down and is no longer writing off cars and getting regrettable ink; I guess even the rich and famous are prone to some cringe-inducing behavior, eh? 
Net Worth
While it's difficult to truly pin down Leroy Sane's net worth due to information on assets like property, luxury cars, and unreported business ventures being unavailable, however, if we were to make a reasonable guess based on the footballing star's wages, signing-on fees, and reported assets, we would say that Leroy Sane is worth approximately £8 Million. 
FAQ Section
Question: Has Sane's Career Been a Success?
Answer: Well, firstly, let me preface this by saying that if you play professional football at the highest level in Germany or England in any capacity, then your career has been a success. However, if the question is if Leroy Sane has achieved his potential, I would say perhaps not.
He has shown in spells for Man City and, indeed, Bayern Munich that he has star quality and can turn games on their head single-handedly. However, injuries and generally inconsistent form, coupled with a diva-like attitude, have stifled his growth. He has all the makings of a world-class player and still has lots of time to make it happen, so I hope that he can do this in the coming years. 
Question: Where Will Sane Go Next?
Answer: There have been rumors that Sane may be seeking another club, and this has only been amplified by the almost inevitable arrival of Sadio Mane. However, I believe that if Mane were to arrive, Sane would still be seen as an asset to Bayern.
I think these players could play on opposite wings and be a devastating creative force. Then with the likely departures of players like Muller and Gnabry, this only seems more likely in my eyes. However, if he were to depart, I could see him playing for a team like Dortmund, Barcelona, or even, dare I say it, Arsenal. 
Question: What Was Sane's Best Season?
Answer: It would undoubtedly be in a Manchester City shirt; that much is for certain. However, it would be a toss-up between the 2016-17 season and the 2017-2018 season. In my eyes, it would be the former as he was a much more prominent force within the team, featured more often, was more influential in big games, and showed the world what he was all about. The following season was a good one for him as well, but it was clear that he was being phased out by players like Bernardo Silva and Raheem Sterling. 
Oh, Sane, Sane!
As you can see from the information listed above, Leroy Sane is a straight-up baller but maybe didn't get the respect or game time that he deserved in Pep Guardiola's system at Manchester City. However, back in Germany at Bayern, he has found consistent form and game time, racked up more trophies for his personal trophy cabinet, and he has lit up the Allianz Arena more times than we can count.
I don't know about you, but I will be watching intently to see who wins the race to their first Champion's League honors, Leroy or the club that cast time aside. We hope that this guide serves you well, and as always, thanks for reading Pro Sports Bio.
Continue reading more soccer star bios: