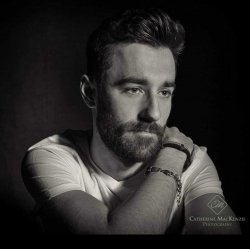 Latest posts by Callum Marshall
(see all)
When it comes to combat sport, and sport in general, we all love an underdog. An unknown entity that pops up seemingly out of nowhere and lights up the Octagon with flair, grit, determination, or flawless technique. We have seen it countless times within the UFC, with stars like Conor Mcgregor, Jon 'Bones' Jones, Ronda Rousey, and more recently, Paddy Pimblett rising through the ranks to become a household name. However, it's rare that you see two absolutely world-beaters rise to the top at the same time. However, through a series of back-to-back showstopping performances, Paddy Pimblett and his partner in crime Molly McCann have made a name for themselves within the UFC, and not for the first time within the world of sport, shown what the city of Liverpool has to offer.
Molly 'Meatball' McCann has had a meteoric rise from a humble Subway Sandwich Artist, to one of the hottest properties within the female roster of the UFC. Molly has, within her short UFC career, already made history as the only female fighter to finish two fights with a spinning elbow, and she walked away with two $50,000 bonuses as a result, not to mention a long-term contract with Barstool Sports.
However, you may want to know more about this charismatic, tough-as-nails lady, in and out of the Octagon, and who could blame you. In this article, we take a look at Molly's early life, how she developed a passion for mixed martial arts, her career to date, and we also delve into her personal life and media appearances. So without further delay, here is our Molly McCann Bio; enjoy!
Name:
Date:

4/5/1990

Nicknames:

Meatball

Nationality:

English

: Liverpool, England,
Siblings: ,
Spouse:

N/A

Profession:

UFC MMA Fighter

Salary:

Estimated $300,000

Net Worth:

$500,000

Awards: , , ' of the Night' award, 'Performance of the Night' Award x2 ' Awe
Early Life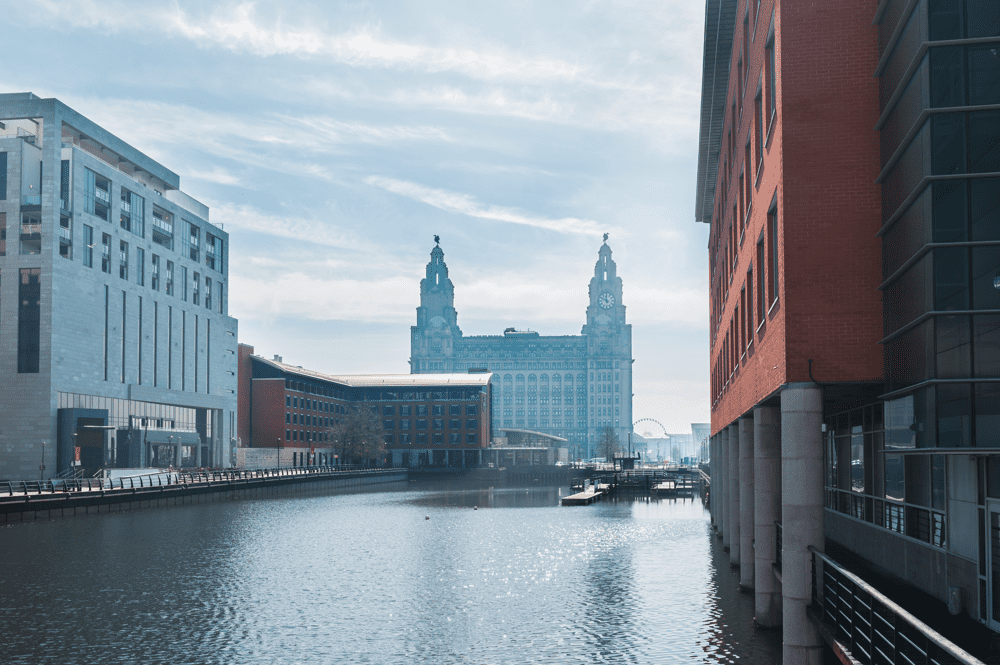 Molly was born in Liverpool on the 4th of May, 1990, to her parents, Sharon Baker Pearson and Paul Pearson, and would grow up in Norris Green alongside siblings Niamh and Collete. Her early life wasn't the easiest upbringing, as her parents had their own issues. Her Mother, Sharon, battled with drug addiction, whereas her father, Paul, was largely absent throughout her childhood, and sadly passed away before she fought in the UFC. So she was raised by her aunt for most of her early years.
Her time at school was initially quite tough as she mentioned in interviews that she was bullied from a young age, which led to her mother, Sharon Baker Pearson putting her into Karate classes. This made her more confident, tougher, and when faced with bullies again, they would soon find that Molly wasn't going to take it anymore. She credits her mother for her toughness, saying that she was raised to know that 'the world owes her nothing and if you want something, you have to go out and get it.'
She was a huge fan of sports throughout this time, and this was her outlet to get away from the struggles this family dynamic brought. She played and tried all sorts in her younger years. She played football, aiming to become a first-team player for Everton ladies, seeing as she is a huge Toffees fan. She also played Rugby, done boxing, learned Karate, and Kickboxing, but this would all eventually lead her to her now current profession as a mixed martial artist.
Before this, though, she made sure she had a fallback, and got a higher education degree from Liverpool John Moores University. She would receive a degree in Sports Development, which would undoubtedly help her understand the trials and tribulations of an elite athlete before she eventually became one.
Rising Through the Ranks
Awe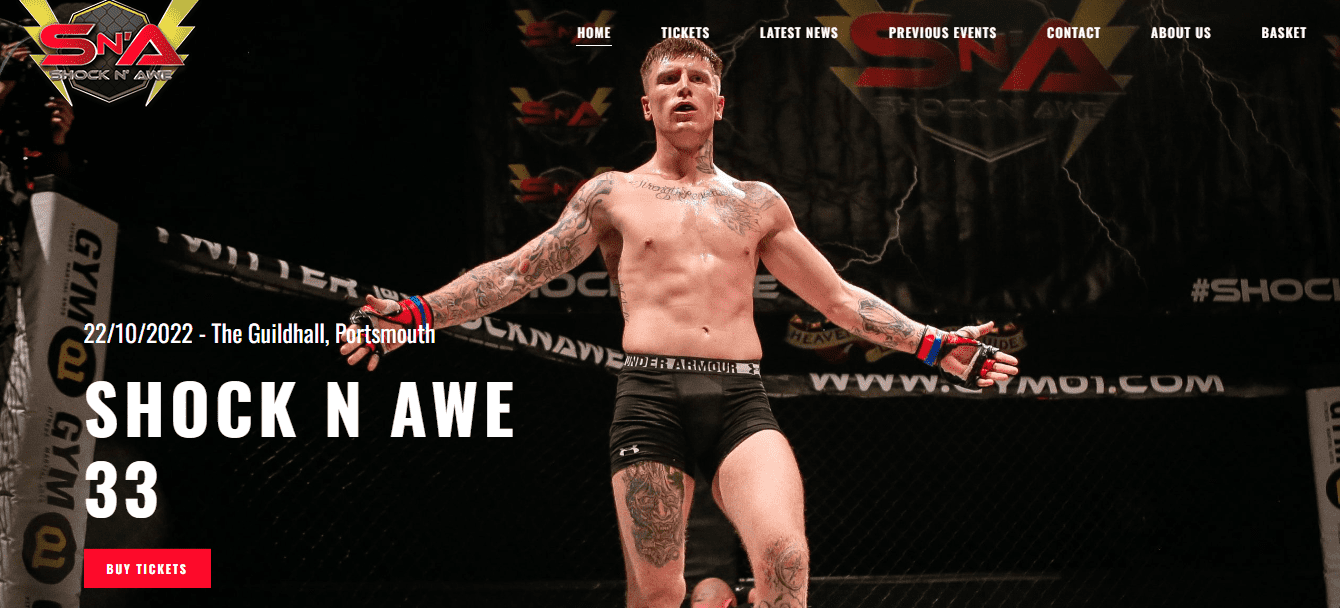 Meatball Molly McCann began her professional fighting career in a promotion called Shock N Awe. When she joined their ranks, it just so happened that the Flyweight championship belt was vacant, and after a strong debut performance against Katie Horlick, Molly won this match by TKO and claimed their first title of Shock n Awe Championship Flyweight Champion. she would defend the belt twice against Valérie Domergue and Macicilia Benkhettache.
The English mixed martial artist would also feature in a few other promotions, including a Brazilian promotion called XFC International, and Shinobi Wars. However, she would really begin to gain momentum when she went over to Cage Warriors.
Molly signed for Cage Warriors in 2017, and she immediately made an impression by winning her first two fights. She won by unanimous decision against Lacey Schuckman Priscila de Souza, leading to her third and final fight for Cage Warriors. This was a title bout for the vacant Cage Warriors Flyweight Championship against Bryony Tyrell. She won this fight with a convincing TKO finish, and on the back of this performance, she signed a four-fight contract with the UFC.
The UFC Breakthrough
Earning her UFC stripes
The step up to the UFC can be a tough one to navigate for most fighters, but Molly managed to hit the ground running. However, her first fight wasn't an indicator of what was to come later. She would lose her UFC debut fight against Gillian Robertson by Rear-Naked Choke. However, she would not let this become a trend. She would win three back-to-back fights by unanimous decision against Priscila Cachoeira, Ariane Lipski, and Diana Belbita. These performances would earn her another three-match contract.
The next set of fights would serve as a much harder test for Molly, as she would face off against Talia Santos, who would defeat her by unanimous decision. Talia Santos would later go on to fight Valentina Shevchenko, and narrowly miss out by a split decision, showcasing how tough of an opponent she was up against. Then she would lose again to Lara Procopio, who would later be released by the UFC for the use of performance-enhancing drugs, showing that Molly was realistically never going to win that fight.
However, in her third fight, she would show the world exactly what she was about. In an all-out war against Ji Yeon Kim, she would win by unanimous decision, and this would also be deemed the fight of the night, earning both fighters a bonus to their purse.
vs. (POTN #1)
She would continue this form in her next fight, with a performance that would truly put her on the map within the MMA world. With the backing of the Merseyside faithful, Molly came out all guns blazing against her opponent, Luana Carolina. In a fight that looked like a mismatch when comparing the height and reach of the two women, Molly showed that size doesn't matter with a flurry of blows that seemed to go on for the first minute of the first round, but Carolina weathered the storm.
This onslaught would continue, but Meatball Molly McCann would need two more rounds to finish off her opponent. The second round had that same sense of urgency from the Meatball, delivering blows aplenty, staying on the front foot, and also managing to land one of the most brutal overhead slams I've personally seen right at the end of the round. However, Luana survived another round.
It wouldn't be long into the third before we saw Launa hit the deck. After absorbing a few jabs and looking worse for wear, she tried to bring Molly into a clinch, only for the Scouse mixed martial artist to land a spinning elbow, knocking Luana out cold and securing a famous win, and Performance of the Night.
vs. (POTN #2)
She couldn't do it again, could she? This time she would be up against who Molly titled 'the muscles from Brussels', Hannah Goldy. It's easy to see why she earned that nickname despite her not being Belgian; I mean, look at those arms! From physique alone, you would once again be forgiven for considering this one a potentially one-sided affair in favor of the American, but again, Molly would take the fight to her opponent. The round would be a closely contested one initially, with Goldy playing a more defensive game and waiting for her opportunity. She had a failed takedown attempt, and almost caught Molly sleeping with a leghold, but the UK MMA fighter held her own and kept the fight off the floor.
The fight continued in this vain, with Molly narrowly winning the round as it came closer to the end. However, immediately after Herb Dean stood Goldy back up after a failed grab, Molly pounced on the Floridian, landing a blow before executing another spinning elbow, followed by a flurry of huge punches. Goldy would fail to defend herself, and once again, Molly would win via a spinning elbow TKO. The first ever fighter to do so in back-to-back fights.
What's Next?
Molly had been enjoying her successful run of incredible knockout performances, along with a few alcoholic beverages in 54 Liverpool. However, she is already back in a training camp ahead of her preliminary match-up on the UFC 282 card against Erin Blanchfield, with the main card featuring the likes of Dustin Poirier, Israel Adesanya and Michael Chandler. Blanchfield is flying high in the Ultimate Fighting Championship, sitting #12 in her respective weight class rankings.
The 23-Year-Old has only lost one fight in nine, and has beaten some big names, including JJ Aldrich and Miranda Maverick. She is seen as a bit of a submission specialist, and this could prove to be a tough match to navigate for Molly Meatball, as she does her best work standing up. Regardless, the match is set to be a barnburner, and I, for one, will be watching as she makes her US debut.
Close Relationships
When you think of Molly McCann, it's almost impossible not to think about Paddy 'the baddy' Pimblett immediately after. The two are pretty much inseparable, having come from the same gym in Liverpool and rising through the ranks together, both at Cage warriors and within the UFC. The pair featured in back-to-back UFC fight cards together, and their chemistry is electric.
They celebrate each other's victories as if they landed the finishing blow themselves; they are huge advocates for their city, they bounce off each other perfectly, and this dynamic has the potential to make Dana White a very rich man. The two even get mistaken for brother and sister regularly, but we assure you, they are just very close pals.
Coach Paul Rimmer
Molly learned the tricks of the MMA trade at Next generation MMA Liverpool under coach Paul Rimmer, the same coach that Paddy Pimblett trains under. Molly has maintained a relationship with Paul during her time in the UFC, and he plays a huge role in her fight camps. He takes control of her training regime, tactics and also links in with nutritionists on her team to ensure that Molly is in peak condition before entering the Octagon.
Personal Life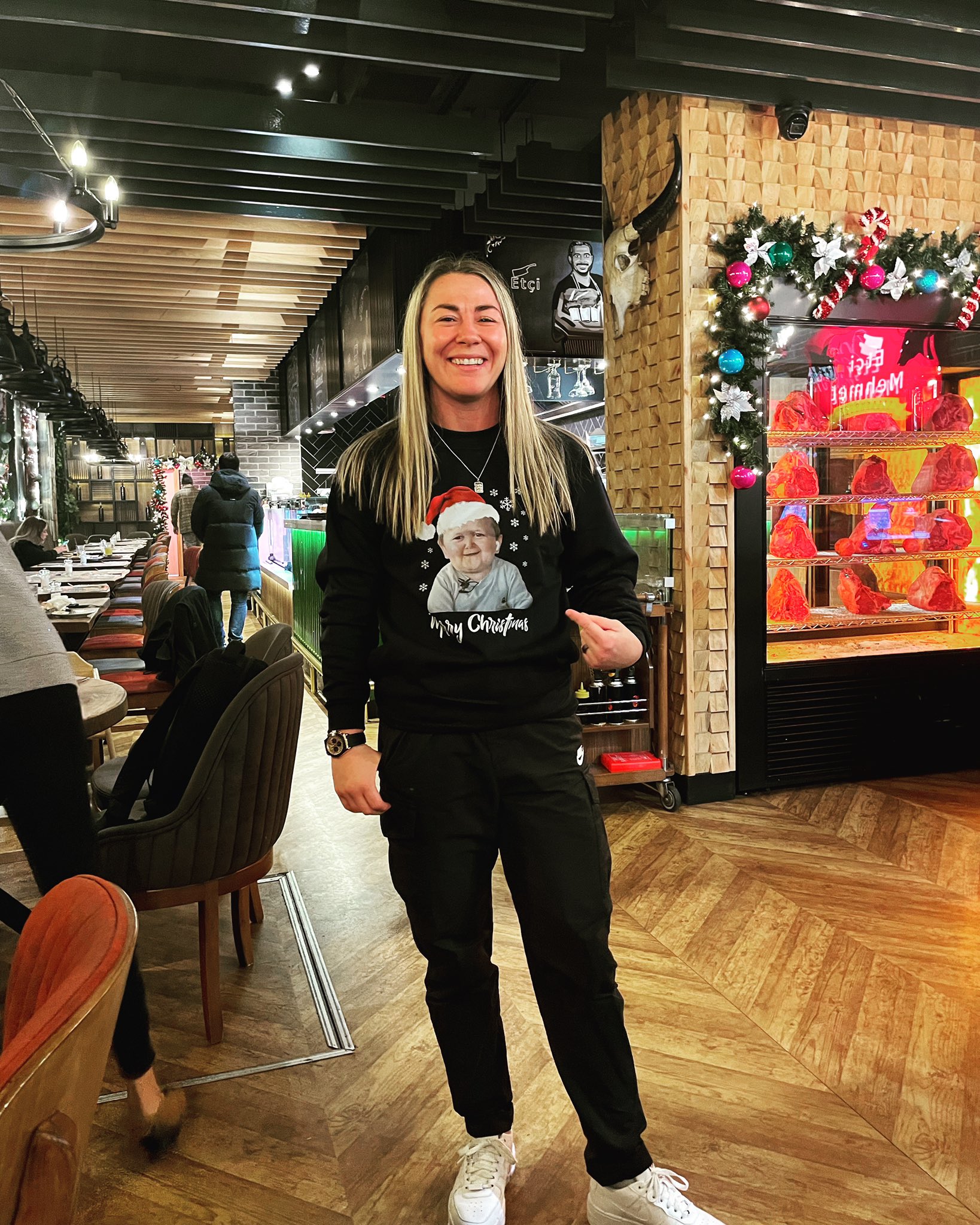 Molly's personal life is one that is filled with good times with friends and nights on the town. When she was younger, she was a shy, timid individual, but as time went on, she came out of her shell and became a regular fixture of Liverpool nightlife. She can often be found in 54 Liverpool, Tony Carroll's Nightclub, G-bar, and Popworld if the notion takes her. If she's not on the town, you'll likely find her at Goodison Park watching her beloved Everton fc, or following them on the road for an away day.
She is also a proud member of the LBGTQIA+ community, and after a number of years of hiding her sexuality, she eventually grew into herself, embraced her sexuality, and now it feels as natural as breathing for the MMA star. She has been in a number of same-sex relationships in the past, but she has never let the media into her personal life and her relationships, so it is believed that she is not in a long-term relationship at the time of writing. At the moment, it's just her and her dog Frank, and that's all she needs for now.
The Subway Vigilante Story
In case you weren't aware, Molly earned her nickname 'Meatball' because she was a Sandwich Artist at Subway, which helped her support herself as she climbed the ranks within MMA. However, she would have never guessed that her time within this fast food outlet would see her become a vigilante hero. Back when she was 23 years of age, she was working a night shift on a busy night in Liverpool. During this shift, she noticed a shady-looking guy hanging around a young girl who didn't seem all with it. Naturally, she assumed that something wasn't up and asked him to get off her. To which he declined and left the shop.
This didn't sit right with her, so she tailed after him, and when she caught him outside the shop, the guy tried to head-kick her. Unluckily for this man, he had picked a fight with a future MMA star which was pretty handy in a fight even back then, and she leaned back, avoided his kick, threw a punch, and then chopped his leg, seeing him fall to the ground. According to Molly, then a number of cars landed on the scene to provide the guy with 'backup,' but after they saw that the situation had gotten away from them, they all left quickly. Then her colleague rang the police, and locked the shop with the drugged women inside, and gave statements to the cops.
It turned out that these men were part of a human trafficking ring, and thanks to her heroics, she had made sure that this young girl woke up safe and sound in her bed the next morning, rather than the grizzly alternative. In short, don't mess with the Meatball.
Net Worth and Salary
Molly hasn't been in the MMA spotlight for as long as some MMA veterans out there, but in her short stint within the UFC, she has fought nine times within the Ultimate Fighting Championship; she has won three huge bonuses alongside her fight purses for the fight of the night and performances of the night. Plus, she has been signed by Barstool Sports to represent them in a long-term deal. Obviously, none of these figures have been disclosed, and fight purses change every single outing based on performance and an athlete's individual draw. However, based on all the info we have, we estimate that Molly is worth approximately $500,000.
Quotes
To Dana White After UFC London Win
"I F**kin Told Ya, Lad!"
On why She Fights
"When people ask me, why do I fight? It's for my Area, my community, my family, and my pride."
Talking about Paddy's Support & her Legacy
"Sometimes I go back and forth in my mind like am I who I think I am? Am I going to leave the legacy that I think I am? And then this c**t on my left goes, 'Shut up, you're the Meatball, of course, you are."
On Mike Tyson Inspiration and Overcoming The odds
"I'm not sure if you've all seen the aura about myself or the self-belief, but Mike Tyson once said, 'Self-belief will supersede the genius if applied correctly.' Me and my coach have run through Mike Tyson's analogies and quotes all day and all yesterday. It's just something as a fighter where I have to fight the bigger people all the f*****g time I have to take that onboard with me. I've had to overcome a lot in here [points at her head], and I think that has f****d off now, and I know who I am."
Videos of Molly
The Mighty Meatball
As you can see from this bio, Molly is not only an adept fighter and a determined combatant, but also a fun, charismatic and caring individual. She has all the makings of a champion, and if she keeps performing with the same level of ability and consistency that she is now, she'll be holding a UFC belt in no time. So this is a warning to all the female UFC veterans out there. The Meatball is coming for your top spot, and she will stop at nothing until it's hers. We hope that this bio was everything you wanted and needed. As always, thank you for reading Pro Sports Bio.
FAQ Section
Question: Who is Molly's Next Opponent?
Answer: Molly will be fighting next at UFC 282, and will be fighting against the submission technician, Erin Blanchfield. This promises to be a very different fight to those that Molly has fought up until this point, as she faces a fighter that will want to take the battle to the ground. Plus, her opponent is almost ten years younger than the Liverpool native. Still, though, you can't write off the Meatball.
Question: What Rank is Molly McCann?
Answer: Molly is currently working her way up the Flyweight rankings, and within the space of nine fights, she finds herself sitting at #26 in her weight class. However, if she manages to defeat Erin Blanchfield, who is ranked #12 in November this year, she will likely find herself much closer to cracking the top ten.
Question: What Football Team Does Molly McCann Support?
Answer: Despite Liverpool Fc flying high in the Premier League in the last few years, Molly has remained fully committed to the blue side of Merseyside, cheering on Everton fc as they have been struggling to maintain Premier League status under the leadership of Premier League Hall of Famer, Frank Lampard. However, she does also have a soft spot for Glasgow side Celtic FC. So while she isn't a Liverpool fan, you may catch her singing 'You'll Never Walk Alone' after all.
Continue reading related boxing star bios: