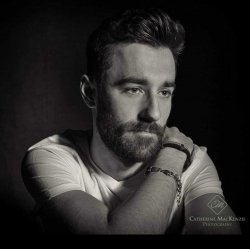 Latest posts by Callum Marshall
(see all)
As a resident of the UK, an Arsenal fan, and a certified Premier League die-hard, I have an unshakable adoration for the English top-flight, and if anyone were to tell me that another league is as competitive, has a higher standard of players, or a better pool of teams, I would happily tell them all the reasons why their opinion is wrong. However, if I had to select another league to watch religiously, it would be the Bundesliga.
Sure, La Liga had the whole Lionel Messi Vs Ronaldo saga and still has the El Classico, but the pool of teams included is very poor holistically, and the same goes for Ligue One. Then as for Serie A, the football is too slow and defensively-minded for my liking.
So with that in mind, it only leaves the German top flight as a truly viable option, and one of the key reasons why the Bundesliga has attracted me over the years is due to star players like David Alaba.
We talk of players like Dani Alves and Roberto Carlos who re-invented the full-back position, but players of the next generation like David Alaba have done a great job of continuing that legacy and helped to usher in a wave of creative and attacking full-backs across the globe.
When you think of serial winners, consistent players, and players that lead by example, David Alaba is all of this rolled into one, and to top it all off, he is still playing at the top level of the game at the ripe age of twenty-nine, and after just winning yet another Champion's League and a La Liga winner's medal, it seems like he shows no signs of stopping. However, you may not know the full story of how David Alaba became the incredible full-back that he is now.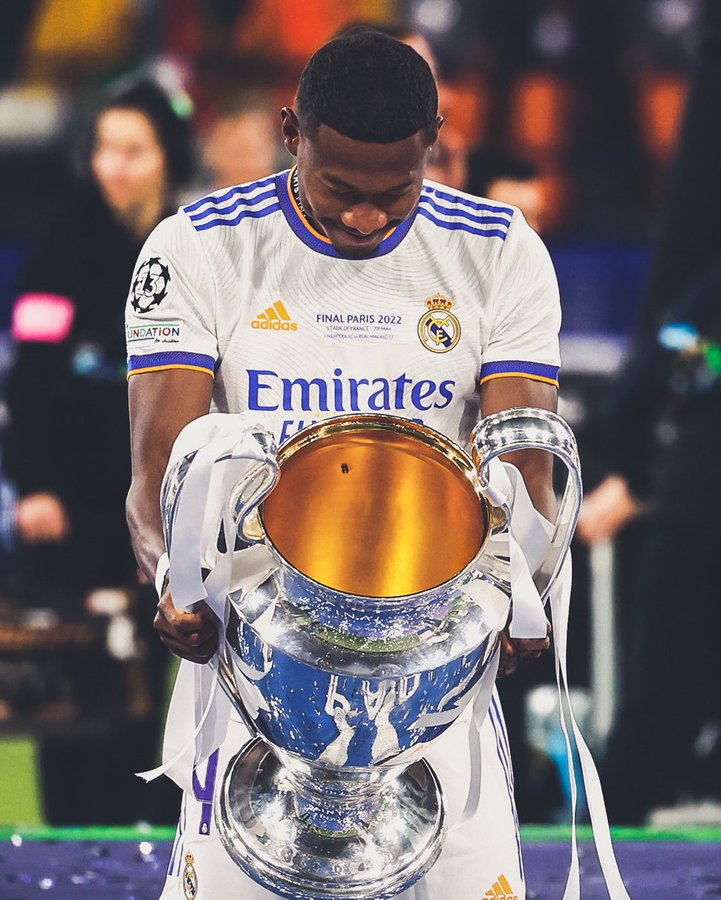 So, I want to dig deep and find out more about his back story, look into his life on and off the football pitch, and truly understand how Alaba became the skilled technician that he is today. So join me; here is our comprehensive David Alaba bio.
David Alaba Quick Facts
Full Name: 

David Olatukunbo Alaba

Birth Date: 

24/06/1992

Birth Place: 

Vienna, Austria

Nationality: 

Austrian

Siblings: 

Rose Alaba

Children: 

none

Partner: 

Shalimar Heppner

Profession:

 Professional Footballer (Defender/Defensive Midfielder)

Salary: 

£230,000 per week

Net Worth: 

£12 Million

Team Awards:

 Bundesliga x10, DFB Pokal x6, DFL Supercup x6, UEFA Champions League x3, UEFA Super Cup x2, FIFA Club World Cup x2, La Liga x1, Supercopa De Espana x1
Early Life/Childhood
Let's kick things off by looking at baby David Alaba. David was born in Vienna, Austria, on the 24/06/1992 to parents George and Gina Alaba. While a lot of footballers have a tale of hardship to tell on their way up through the ranks, Alaba comparably had a very stable and fortunate upbringing.
Alaba grew up alongside his sister Rose in a loving, Christian household. His mother was a nurse, and his father was a retired military man who turned his hand to music and is respected as a very prominent DJ of his era.
Thanks to his father's fame within the region of Austria, he was granted citizenship within the country, and the family settled there forevermore, as initially, they had only planned to stay until George had completed his studies at the University of Vienna. George's notoriety allowed the family to live comfortably and enjoy lots of travels as a family, and when the time came, David was encouraged to pursue his childhood love, football.
Youth Career
SV Aspern & VK Austria Vienna Academy (2003-2008)
David was always an athletic kid, and for this reason, his parents thought it would be best to encourage him to take on a sport, and famously, football was his calling. At the tender age of six years old, Alaba would sign for a local team within Austria, SV Aspern.
However, even within the short period, he spent there, it was immediately clear that he was leaps and bounds ahead of his peers, and his father decided to take him out of that environment and place him amongst the best of the best, enrolling him in the VK Austria Vienna academy, one of the best teams within the country at the time.
He would begin his journey with Austria Vienna at the age of ten and would stay within the club's youth system for quite some time, eventually breaking into the men's second team and making his first competitive senior appearances.
Austria Wien II & Bayern Munich (2008-2010)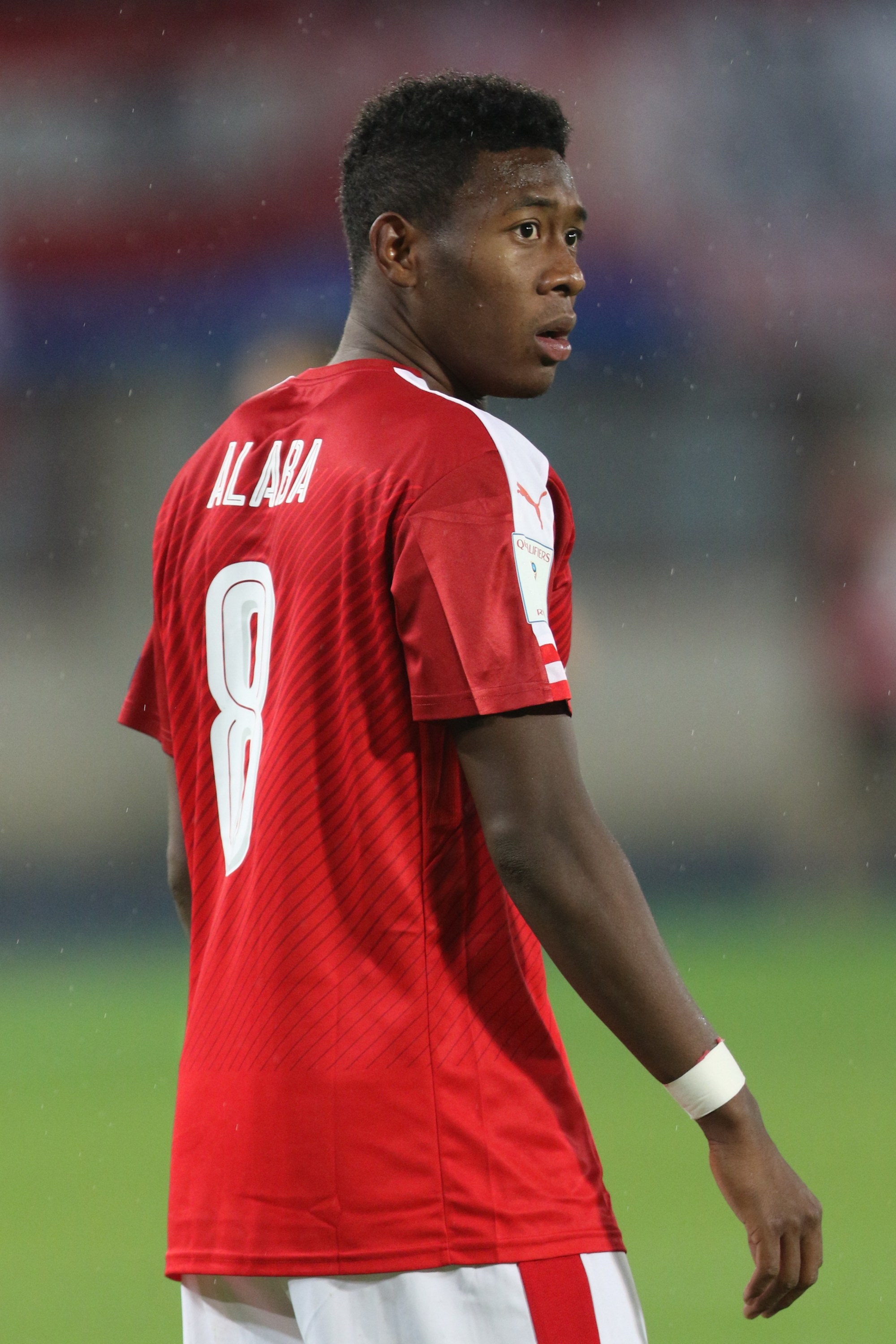 There aren't a lot of performances to speak of featuring David Alaba in an Austria Vienna shirt, as he would only make a total of five senior appearances for the club's second team before he caught the eye of a youth scout working on behalf of Bayern Munich.
It was the versatility of Alaba that attracted the German giants and why they decided to ultimately get him to sign the dotted line on a professional contract for the club. There aren't a lot of players out there with the ability to play comfortably with both feet and look natural in just about any position on the field besides goalkeeper, and that's why Austria Vienna had to reluctantly let go of their young prodigy.
While he did sign for the German giants, he wouldn't hop right into the first team. After all, he was only fifteen years of age when he signed. He spent the first two years at the club playing for the U17 and U19 youth sides, putting in one eye-catching performance after another in various roles on the pitch, which eventually led to him being called up to the reverse squad. This meant that he would be playing senior football again as Bayern II was in the German third division at the time.
He would turn out thirty-three times in total for Bayern's B-team, and he would even manage to grab a goal in a game against Dynamo Dresden. These performances led to him training with the first team and eventually being registered for the first team for the 2009/10 season.
Professional Career
Hoffenheim (2010-2011)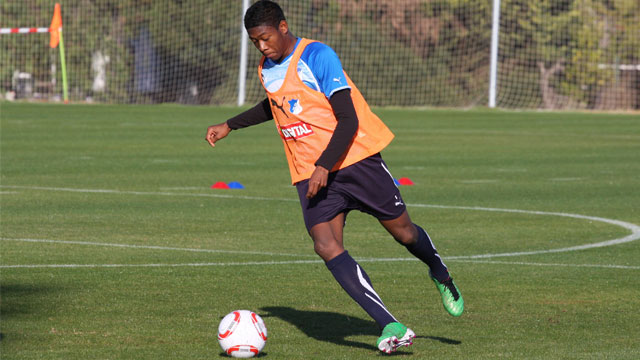 Alaba would feature in a few games from the bench throughout the 2009/10 season for Bayern's first team, but it was clear that he was not ready for the step-up and demands of a championship-contending team within the Bundesliga.
So he would be loaned out to Hoffenheim, where he would get his first intended run within a senior men's first team and also play a respectable number of games that season for the German side. He would play a total of seventeen games for the side and would find the net on two occasions while out on loan.
Alaba would help Hoffenheim achieve a mid-table finish that season, keeping four clean sheets in the process, and upon returning to Bayern Munich, he seemed much more equipped for the trials and tribulations that come with being a Bayern Munich first-team player.
Bayern Munich (2011-2016)
Now, we could go into detail about every single season that Alaba played when in Munich, but quite frankly, at the age of twenty-nine, the man has won more than most players will do in an entire career and then some.
This means that if I took that approach, I would be here at day singing his praises. So instead, I've decided to break things up into five years blocks, but I promise to give you all the best bits. Beginning in his initial season for Bayern, at a very young age, Alaba managed to break into the first-team, and while not being a nailed-on starter, he would feature heavily in the 2011/12 season.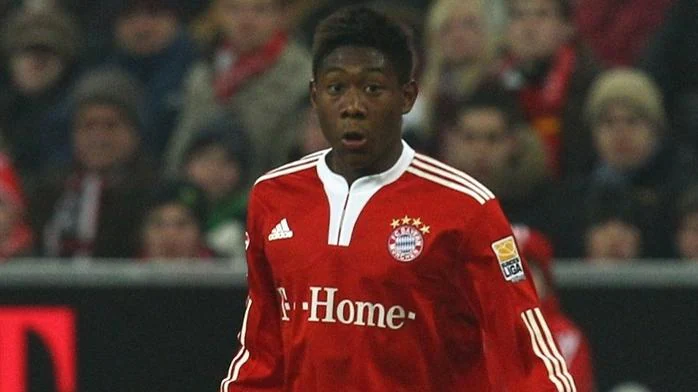 He played thirty games in the Bundesliga, played the vast majority of the games in Bayern's run to the Champions League final against Chelsea, and he also featured heavily in the DFB Pokal. He kept twenty-four clean sheets across forty-seven games and even found the net on three occasions.
Not bad for a nineteen-year-old. He would sadly miss the Champions League Final through suspension and have to watch on in horror as Didier Drogba slotted home that fated penalty kick, but thankfully, he would get another bite at the cherry the following year.
Alaba's second season will be the one that most fans of the Austrian will remember him most fondly, especially if you are a Bayern supporter, as this is the year when Bayern managed to secure the German treble. He would play slightly fewer games than the previous season, but his clean sheets and goals tally improved. He managed to net five times in this campaign and then also kept twenty-two clean sheets.
The highlight of this season was undoubtedly the Champions League campaign, where they would see off Arsenal, Juventus, Barcelona, and Dortmund to win European silverware. From a personal standpoint, Alaba's performance against Juventus was a highlight of the season, as he managed to score the all-time seventh-fastest goal in the competition.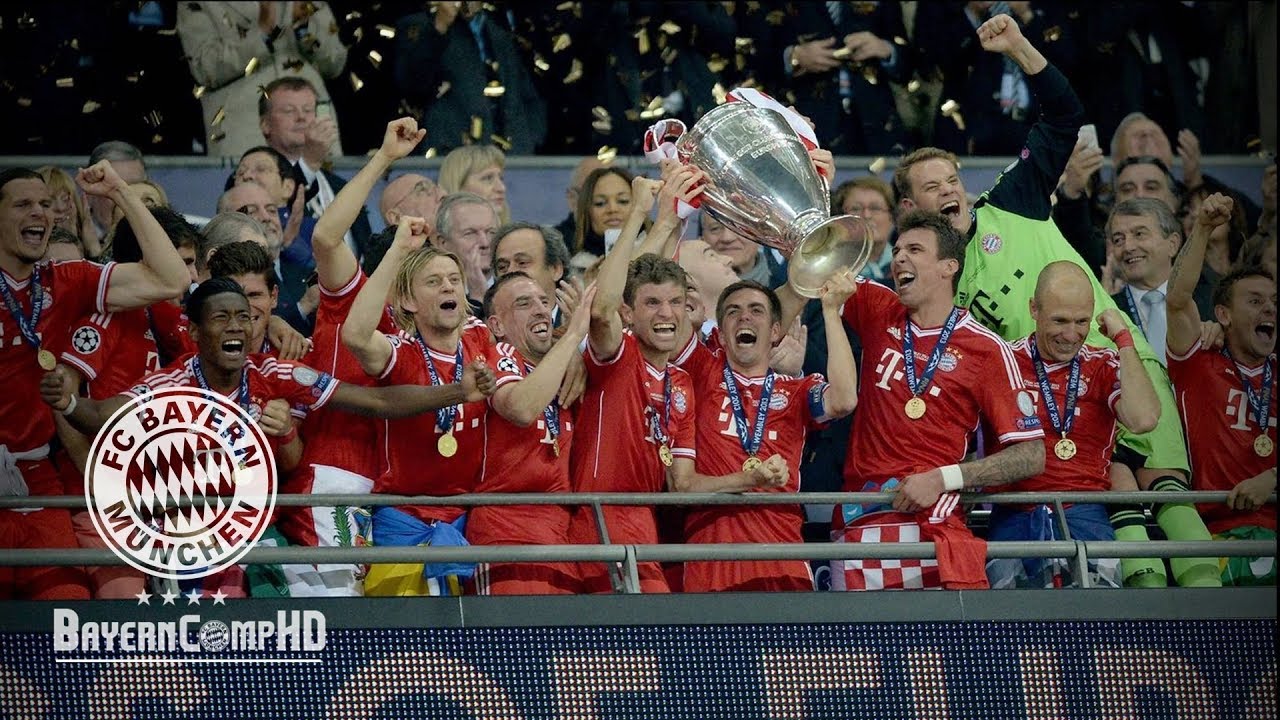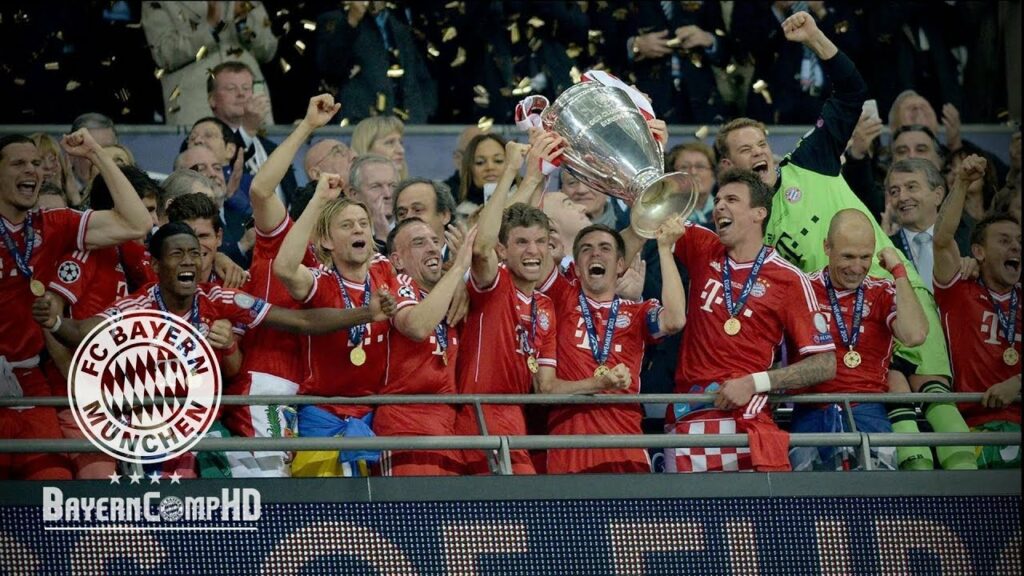 The following years showcased Alaba transitioning from a youngster and a hot prospect into an assured and experienced full-back that played with composure beyond his years. He would rack up back-to-back Austrian player of the year awards, and be selected for the UEFA Team of the Year, which would become a regular occurrence for Alaba, who was seen as the best in his position for many years without much competition, and he would enjoy a period of domestic dominance where Bayern would continually win the Bundesliga and the Pokal.
He would have a solid season in 2013/14, playing forty-six, keeping a clean sheet in twenty-one, and scoring four times, two of which came in the Champions League. Than the 2014/15 season would be less impressive due to a string of injuries. He would play twenty-nine times in total, netting five times and keeping a clean sheet in seventeen games.
2015/16 would be very much more of the game. Alaba would be voted as the best left-back in the world once again, and he would offer a series of consistent performances in the Bundesliga and the Champions league, chipping in with two goals and twenty-two clean sheets. However, this year would be more about his efforts for Austria in the European Qualifiers and then the European Championships in the Summer, but more on that later.
Bayern Munich (2016-2021)
Now we move into the latter half of Alaba's time at Bayern, and in terms of success, it pretty much mirrors the first half of a decade. Bayern, with Alaba in their ranks, would enjoy even more domestic dominance, with his side managing to top the Bundesliga at every single time of asking, and he would also lift the Pokal a further three times, and during this time, he would see off stiff competition from players like Alfonso Davies, Lucas Hernandez, and Benjamin Pavard to retain his spot in the first team.
However, if we were going to highlight one season as a truly standout one amongst these five happy years in Germany, it would have to be the 2019/2020 season where Bayern would record the first-ever perfect run in the Champions League.
The German side would manage to go unbeaten in all of their group games and across both legs of all knockout ties to record an unbeaten Champions League win in the final against PSG, where they ran out 1-0 winners. This campaign would also include an 8-2 thrashing of a dismal Barcelona side, a game in which David Alaba shone brightly.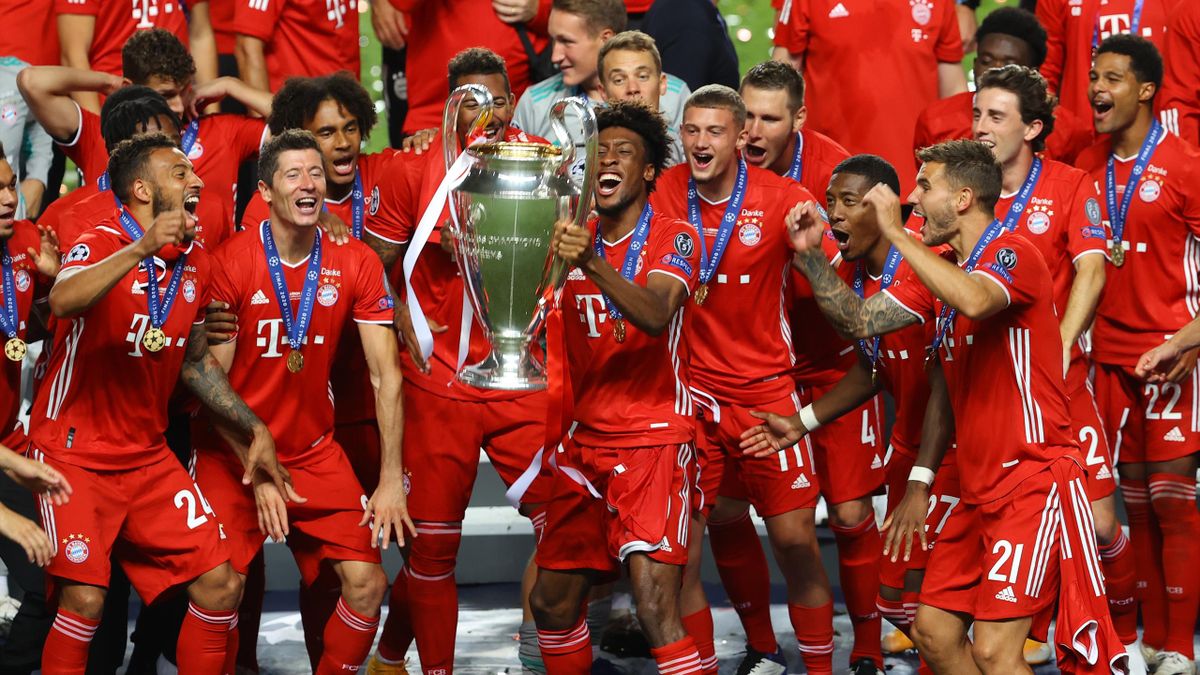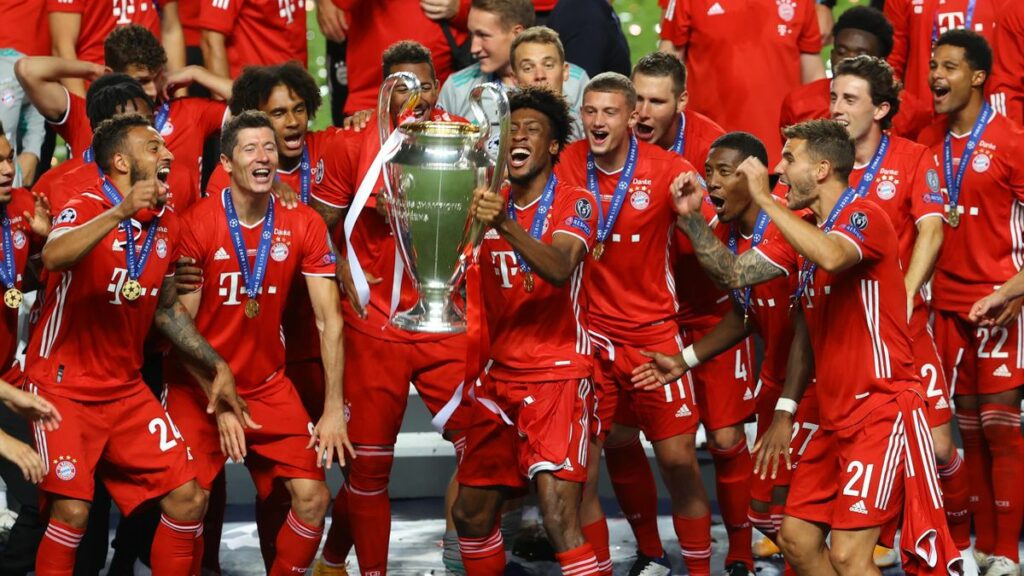 Throughout this time, Bayern was going through a tough spell where an injury crisis threatened to curb their attempt to win ten Bundesliga titles on the bounce, and this crisis meant that the club had next to no fit center-backs. So this meant that Alaba would have to be used as a make-shift center-back for large parts of the 2019/20 season, but this proved to be a turning point in Alaba's career.
You see, the full-back position in modern football is a young man's game, and at the age of twenty-seven, this can be quite a task. You need to be rapid up and down the wings, a great crosser of the ball, a great technician, and a solid defender.
In short, it's tough as you get older, and when Alaba swapped to center-back, he found that he was much more effective in this role and has played there ever since. It's impossible to confirm this, but I believe that this has elongated his career at the top of European football and ensured that he is still one of the top defenders around.
The following season would be the last that Alaba would spend with Bayern Munich, as contract talks broke down, and Bayern saw the Austrian star as surplus to requirements with the likes of Joshua Kimmich, Pavard, and other strong defenders in the side.
This eventually led to Bayern offering him the opportunity to be used as leverage in a part-swap deal that would see Leroy Sane go the other way. However, despite being offered a chance to link up with Pep Guardiola again, he saw this as a disrespectful move from Bayern and decided to run down his contract and eventually put pen to paper, agreeing to a move that would see him play in the famous white kit of Real Madrid.
Real Madrid (2021-2022)
Now we finally move on to Alaba's current footballing home, Real Madrid. A little bit of backstory. At the start of the season, many were skeptical about Real Madrid's decision to sign Alaba. At the age of twenty-nine many were worried that this was yet another signing of a player reaching the twilight of their career, and with Real Madrid's, let's say, 'experienced' squad.
Many thought that this was a short-term solution to a problem that should be solved with young blood. However, it has been players like Alaba that have offered their experience supplemented with incredible performances to lead by example, ushering in a new era for the Galacticos and tightening up the defense, serving as a solid platform for younger stars like Vinicius Junior, Camivinga and Eder Militao to shine.
Alaba would prove his critics wrong and show Bayern what they were missing by securing the La Liga title in his first season in Spain, and then to top it all off; he would be at the heart of the Madrid side that would consistently defy the odds throughout the 2021/22 campaign to secure a fourteenth European title for Los Blancos.
Highlights of this campaign were the staggering turnaround against Chelsea in the second leg of that tie. The phenomenal last-minute brace against Manchester City to push them into extra time and the eventual 1-0 win in the final over a very strong Liverpool side.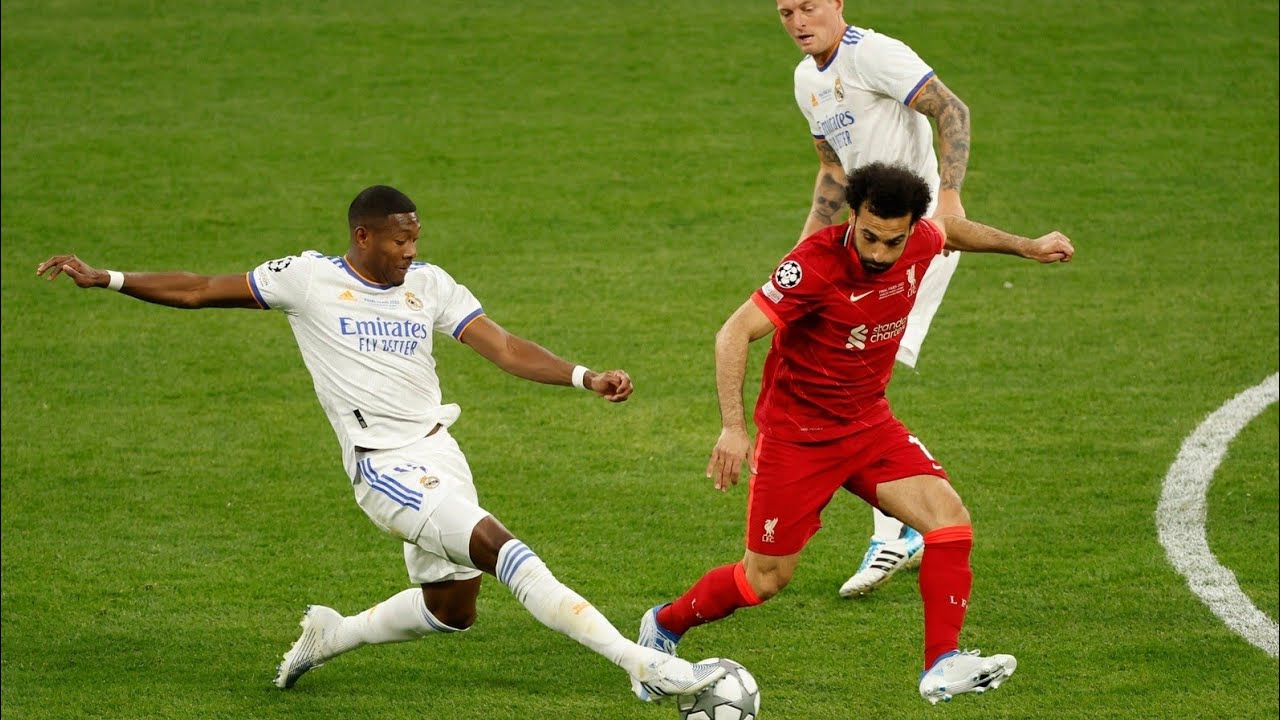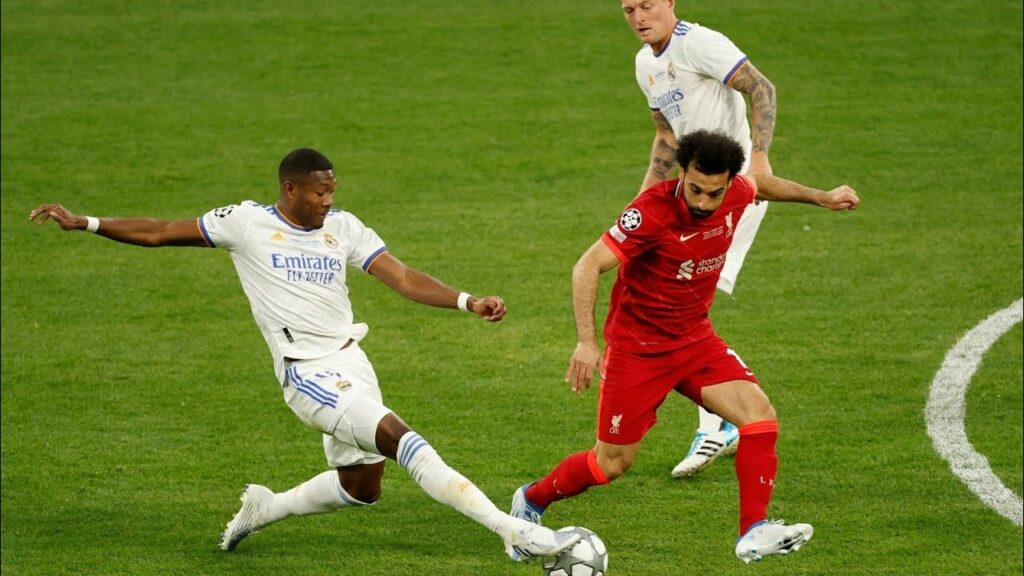 Alaba may be entering his thirties, but I honestly believe that the Austrian is at the peak of his powers, and I can see him being a key player for Madrid for the next few seasons, serving as a new member of Real Madrid's old guard. Will this be another triple Champions League winning era for Real Madrid with Alaba at the back? Who knows?
International Career
Then we move on to Alaba's international career, where he may not have the trophies to show for his efforts, but in the eyes of Austrians, Alaba is one of the best to ever play in the national shirt. However, it took longer than you might think for Alaba to break into the national side. Alaba would spend quite some time earning his stripes, so to speak, in the U17 and U19 teams before he was granted his debut at the age of nineteen.
I know what you're thinking, and yes, we would be a champions League winner before he would even earn his first national cap. Strange, to say the least. However, ever since his debut in a game against France, Alaba has been a permanent fixture in the Austria side, and alongside players like Marko Arnautovic and Marcel Sabitzer, he has helped Austria achieve well beyond what might have been been expected of the nation.
Alaba, throughout this International career thus far, has been able to captain and lead his nation to two European Championships, with Austria going out in the group stages in the 2016 iteration and then going out in the first knockout round in 2020.
Sadly, he has not been able to lead his country to World Cup qualification, but at the age of twenty-nine, he still has the potential to have a couple more cracks at it. It's always a joy to watch Alaba play for the Austrian national team because the relatively limited pool of players at the country's disposal means that Alaba is usually asked to play a more attacking and creative role within the side, often playing down the left-wing or in the center of midfield.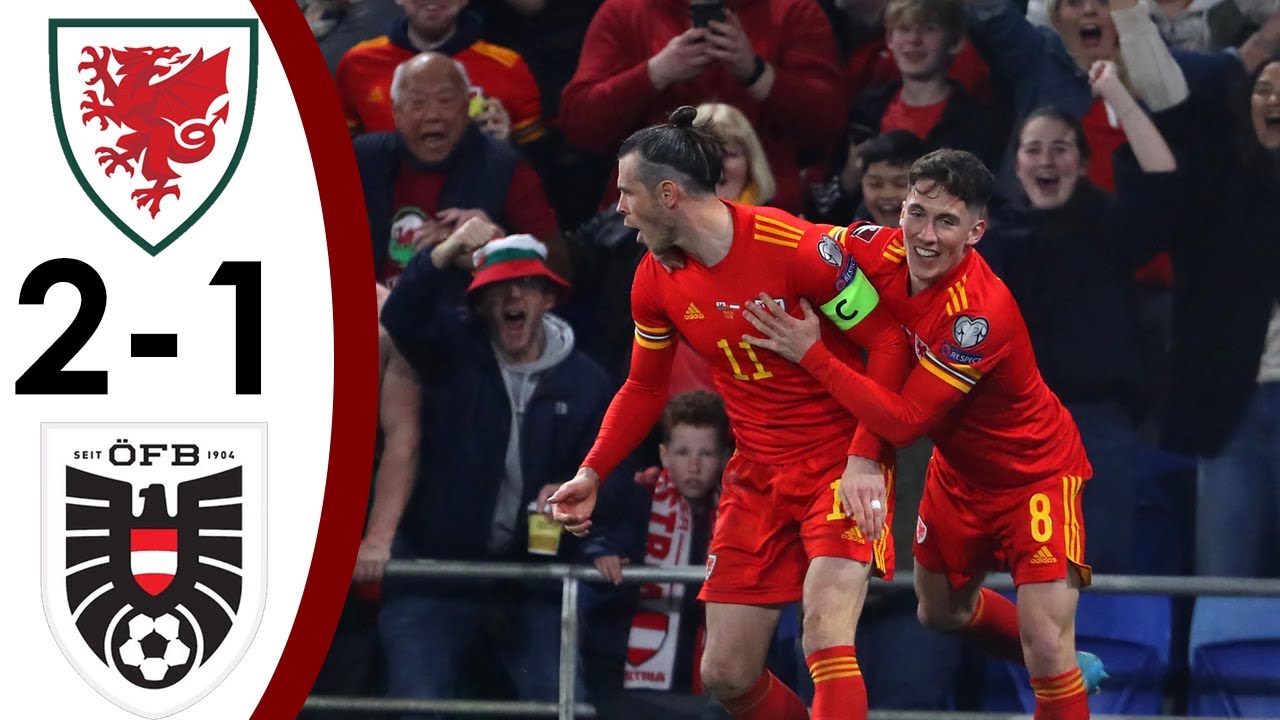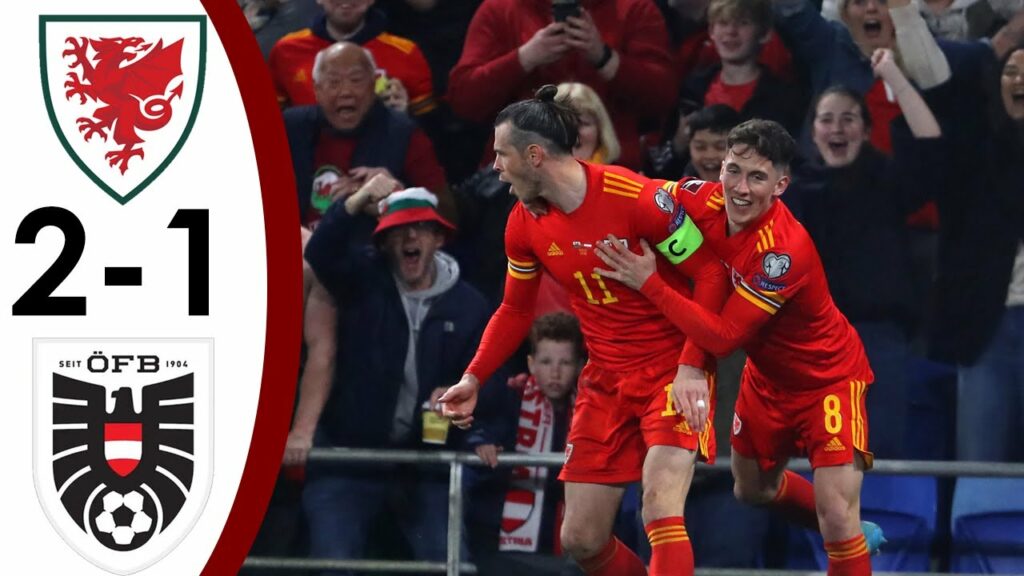 This means more assists, more goals, and generally more attractive football from this superstar. This is perhaps best showcased through the fact that Alaba would finish the top goalscorer in Austria's 2014 FIFA World Cup Qualification campaign with six goals. As of the time of writing, Alaba has earned ninety-four caps for Austria and has scored fourteen goals for his nation. Not a bad return for a defender at all.
David Alaba's Best Moments
If you don't know what a complete defender is, then you haven't watched David Alaba play ball. The best way to show you exactly what I'm talking about is by asking you to watch his Champions League performance last season against PSG.
He controlled the tempo, picked passes, was solid at the back with his center-back partner Militao, and he even managed to make an incredible last-ditch tackle to deny Mbappe the chance to score. I could have included one of the incredible comebacks throughout this campaign, but this game shows best what Alaba is all about. 
David Alaba is a technician with the ball at his feet, and this is the case when it comes to set-pieces too. It's where a good portion of all his career goals have come from; however, none rival this beauty right here. Alaba had no right to take on the shot from this range, let alone score. However, when you are that gifted as a player, I suppose you fancy your chances from anywhere on the pitch. A genuinely staggering hit, go on, drink it in and savor it. 
Then lastly, I wanted to include a brilliant team moment in Alaba's illustrious career. Now, we all know about his club career successes. The ten back-to-back German titles, the European glory, but what about this little piece of history.
Here is the moment where Austria overcame Ukraine to reach the knockout stages of the Euros for the first time in their history, with Alaba leading the team as captain. 
Personal Life
Alaba is a footballer that hasn't let the glitz and glamour go to his head, and generally, he loads a pretty private life. This is more than likely due to his Christian upbringing and the level of professionalism he has upheld since he was a teenager. From what we know, he is very into music, much like the rest of his family.
With your father being a famous DJ and your sister being a professional recording artist, you will naturally pick up a thing or two. He's a keen pianist and has even released a rap track titled Sag Mein Namen (Say my Name).
However, I doubt he will dive into a music career until his football career is well and truly wrapped up. Who knows, maybe he will end up being a footballer turned rapper like Ryan Babel or Royston Drenthe. Stranger things have happened.
Aside from this, Alaba is in a relationship with Shalimar Heppner, a German model, and PR agent. He maintains a strong connection with his family, especially his sister Rose, and he's also no stranger to a peculiar outfit when he turns up to training, all in the name of fashion. 
Net Worth
Based on the salary that Alaba has attained throughout his now fifteen-year-long professional career, the assets he has acquired, his family's assets, and the business investments he has been involved in over the years. We have made a rough calculation and believe that David Alaba has a net worth somewhere in the region of £12 Million. 
Famous Quotes
Here are some wise words and interesting quotes from one of the best defenders of a generation:
Alaba on Racism
"When we talk about racists, first, racists still exist on this earth. They're in Europe and in Austria and Germany where we play, in Italy. I've heard a lot of things and also have my own experience with that. We don't have space for this, especially in football, but also just on the Earth."
Alaba on Carlo Ancelotti
"I think Mr. Ancelotti is a coach who speaks to the players a lot, not only as a team but also with the individual player. He tries to talk to you and wants to make sure to explain to you what he wants you to do on the pitch. That's important, and if you listen to it, you're going to learn a lot."
Alaba on the pressures of Bayern Munich
"It's no secret that the expectations are very high here at Bayern. We are under pressure all the time. But we've often proved we can deal with it."
Alaba When Leaving Bayern After a Decade of Service
"It wasn't a decision against the club, but I decided I'd like to do something new and take another step forward."
"To grow, you have to leave your 'comfort zone' – and I deliberately put that word in quotation marks because it could possibly be misunderstood."
"At FC Bayern, the expectations on the pitch are always extreme from the management, in the dressing room, or from yourself."
"I think that perhaps you have to go into the unknown to be able to mature again."
FAQ
Question: Is David Alaba Nigerian?
Answer: No, David Alaba was born in Vienna, Austria, and has always considered himself to be of Austrian heritage. However, there was a period early in his career when he was keen to play for the Nigerian national team. This would have been possible due to his father's lineage. However, the Nigerian coach at that time informed Alaba that they did not see him as a player they could integrate into their squad then or, indeed, in the future. In hindsight, you have to admit that this was a pretty dumb move. 
Question: Does Alaba Hate Bayern?
Answer: No, I would highly doubt it. He spent over a decade at the club and made so many incredible memories, accomplishing more than most footballers could do in two careers. However, his last year at the club left a sour taste in his mouth after being a loyal player for so long. He was offered as part of a swap deal to Man City and was told that he wasn't considered a nailed-on starter anymore. Which prompted him to leave and challenge himself in a new, unfamiliar land, and we all know how that turned out. Pretty damn well. So he had the last laugh for sure. 
Question: Is Alaba A Left Back or A Centre-Back?
Answer: A valid question. Alaba, for the vast majority of his career, was used as a full-back and a bloody good one too. However, for club and country, he would also be used as a central defender, a defensive midfielder, and even a winger if the need arose, Alaba broke into the Bayern team thanks to his versatility, and this is a trait that has stuck with him throughout his entire career. However, speaking about Alaba now, he is a center-back as this is a more age-appropriate position and has allowed him to elongate his career at the top of the footballing pyramid.
Bayern Hero Turned Galactico
Maybe Mr.Bayern is a stretch as that title would probably be more fitting for Alaba's full-back partner Philip Lahm, but he was a brilliant servant to the German juggernauts, he has been a household name when it comes to European football for the best part of a decade, and even though he isn't playing in Germany anymore, it hasn't slowed him down, as now he is ripping it up in Spain, offering his wealth of expertise to help usher in a new era at the Bernabeu.
We hope that this guide has given you every last detail you could have ever wished to know about David Alaba, and if you liked this guide, why not check out my other football player bios on Keylor Navas and Leroy Sane. As always, thank you for reading Pro Sports Bio.