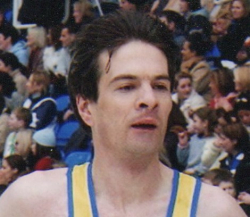 Latest posts by Stephen Hands
(see all)
Jan Ullrich is a former professional road racing cyclist and considered one of the best of his generation. He won the Tour de France and was an Olympic gold medalist. The German-born Ullrich was viewed as cycling's "wunderkind" when he burst onto the scene. Yet a doping scandal would tarnish his achievements.
Jan Ullrich was banned from the sport before deciding to retire. At first, Ullrich denied taking performance-enhancing substances but later admitted his guilt. He remarked that most riders were doing the same at the time, and it was the only way to compete on a level playing field. Let's begin our Jan Ullrich Bio with a few quick facts about Jan.
Jan Ullrich Quick Facts
Full Name Jan Ullrich
Birth Date December 2nd, 1973
Birth Place Rostock, Germany
Nick Name Ulle, Der Jan
Nationality German
Siblings Stefan Ullrich, Thomas Ullrich and Felix Kaatz
Children Sarah Maria, Max, Benno and Toni
Partner/Spouse Single
Profession Former professional road racing cyclist
Net Worth $20 million
Awards

1997 German Sports Personality of the Year
2003 Comeback winner at German Bambi awards

Last Updated May 2022
Jan Ullrich Birthplace and Early Life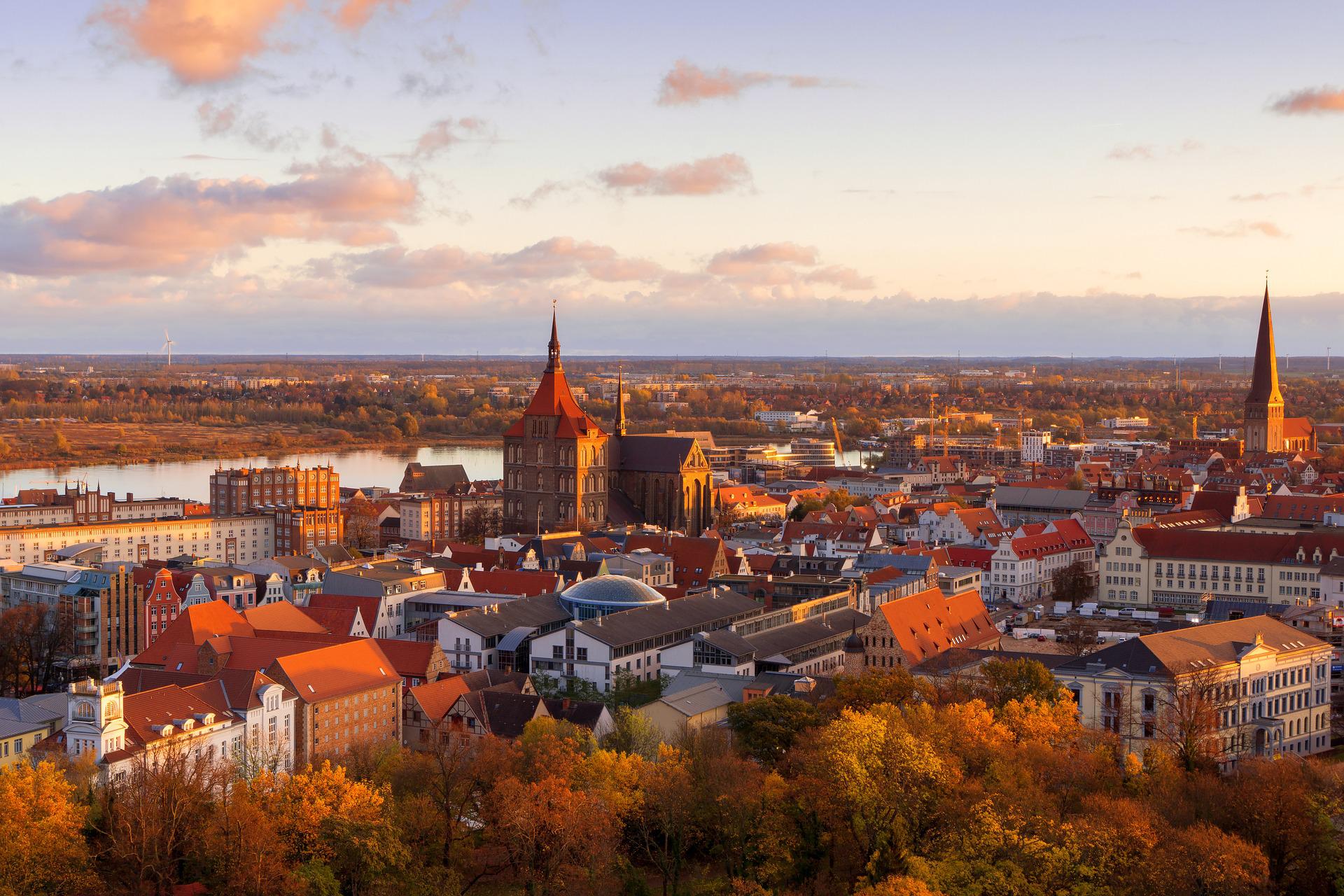 Jan Ullrich was born on December 2nd, 1973, to parents Werner Ullrich and Marianne Kaatz.  The family lived in Rostock, which at the time was part of the German Democratic Republic. The young Ullrich cycled from an early age, and his precocious talent was clear to see when he won his first race by the age of 10.
Ullrich enrolled in a special sports school, an educational institution run in the 'we must win' style of the Eastern bloc. The school focused on sporting education geared to producing top-quality athletes. He was at the Kinder Und Jugundsportschule in East Berlin when the Berlin wall fell in November 1989. This was a momentous moment in his country's history, and while Ullrich remained at his sports school until 1992, he moved west to Hamburg.
Jan Ullrich began his march toward cycling superstardom the following year. In 1993 he won the amateur world road race championship in Oslo, aged 19. He followed this up by placing third in 1994 in the world-time trial championship in Sicily. Ullrich was making his mark in the cycling world, and in 1995 he decided it was now time to turn professional.
Jan Ullrich Professional Career
Jan Ullrich signed for Team Telekom on turning pro. He made an immediate mark by becoming the German national time trial champion in 1995. The following year was an Olympic year, and most of the world's sporting elite headed to Atlanta. Ullrich instead set his sights on competing in his first Tour de France.
Some commentators believe Ullrich could have won the tour in 1996. However, he dutifully played the team role to help team-mate Bjarne Riis win. Most observers could see Ullrich was stronger than many of his fellow riders over the latter stages of the tour. Indeed, he won his first Tour de France stage on the penultimate day over the 63km of the final individual time trial.
This stage victory helped secure Jan Ullrich a notable second place in his first Tour de France. Ullrich won the white jersey for his efforts, signifying the best young rider on tour. Ullrich would go on to win the white jersey at the next two tours. This made him only the second man to achieve this impressive feat, alongside Andy Schleck from Luxembourg.
The 1997 Tour de France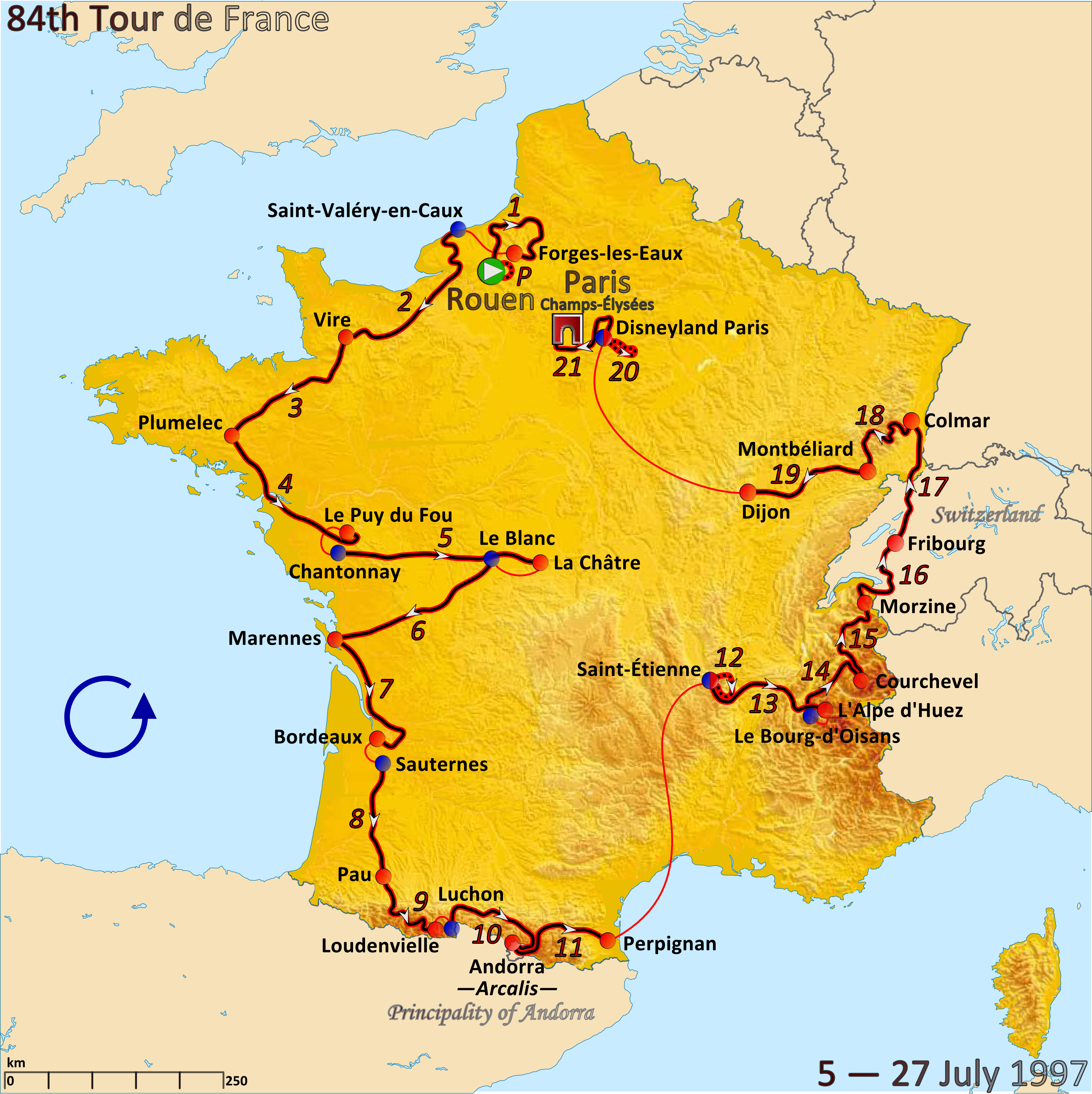 Jan Ullrich went into the 1997 Tour de France as one of the pre-race favorites. He had recently won the German national road championships and a stage at the Tour de Suisse. This status was looking even more of a good bet by stage 10. The winner of the previous tour, Bjarne Riis, was struggling, and Ullrich looked the more likely of the two to go on and win for Team Telekom.
Indeed, Ullrich won stage 10 to take over as the outright leader of the tour, a position he consolidated by winning stage 12. He never relinquished the lead, holding on to the top spot and the much-coveted yellow jersey for the rest of the race. It was a very dominant performance, with Ullrich's final winning margin over 9 minutes, the largest margin of victory for 13 years.
The scary part was Jan Ullrich was still only 23 with a long career ahead of him. He was the first-ever German winner of the Tour de France, which, as you can imagine, went down rather well at home. Ullrich won the German Sports Personality of the year award in 1997. Not finished for the year, Ullrich went on to win the one-stage HEW Cyclassics event in Hamburg a couple of weeks later.
No Repeat Win in 1998
Unfortunately, Jan Ullrich could not repeat his win on his return to the Tour de France in 1998. He had a poor start to the year by his lofty standards, not helped by the distractions brought on by the victory in 1997. It was remarked that Ullrich went into the 1998 tour carrying a little more weight than he ideally should. He also entered the season without the same level of conditioning.
That said, Ullrich still managed to lead the tour by stage seven following a 58 km time trial. He regained the yellow jersey after stage 10 and held on to it until stage 15. This is where the eventual winner Marco Pantani took over. The mountain stages of the tour were picking holes in Ullrich's lack of conditioning compared to the previous year. However, he took second place and picked up his third white jersey, still not a bad haul in most people's books.
Ullrich could not return to France in 1999 for another attempt at the yellow jersey. He had picked up a knee injury after a crash in the Tour of Germany. However, the year was not going to prove a total wash-out. Firstly, Ullrich was victorious at the prestigious Vuelta an Espana event. He then added the world time trial championships to his growing list of wins a few weeks later in Verona.
New Millennium, New Rival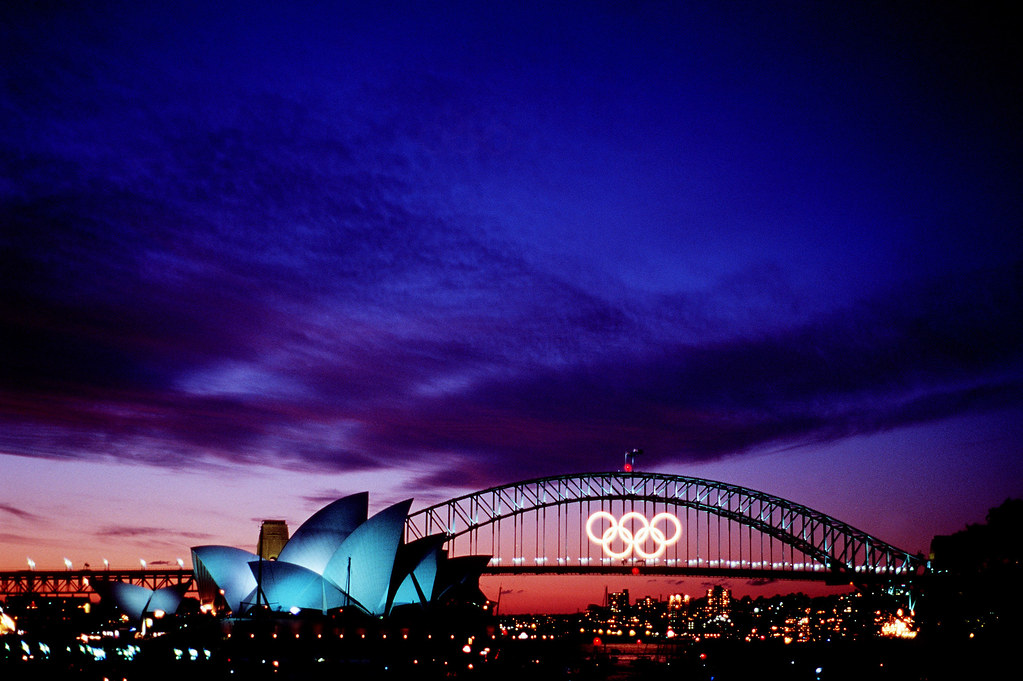 Jan Ullrich's absence from the 1999 Tour de France coincided with Lance Armstrong's first win. Annoyingly for Ullrich, Armstrong went on to win the following six tours. These have since been taken away from the American rider for his much-publicized doping offenses. However, it meant Jan Ullrich would never repeat his tour win of 1997. Instead, he finished runner-up in 2000, 2001, and 2003.
Ullrich had better luck at the 2000 Olympics in Sydney. He won gold in the road race and picked up a silver in the individual time trial. Unfortunately, 2002 proved a year to forget for the German rider, one plagued by incidents and publicity he would rather have avoided. Ullrich was banned from driving for drunk driving. He then picked up a six-month ban from cycling following a positive test sample for amphetamines.
Ullrich was given the minimum sentence possible. The German Cycling Federation accepted he had taken the drug to help improve his mood when an injury was preventing Ullrich from riding. The conclusion was Ullrich had not been trying to use the drug for performance-enhancing benefits. Unfortunately, it was not the last time the subject of doping would arise in Jan Ullrich's career.
New Team
Jan Ullrich had his contract terminated at Team Telekom after his positive blood sample for amphetamines. Hunting for a new team to race for, Ullrich joined Team Coast, but they folded not long after. He then switched to the recently founded Team Bianchi. Putting the previous year's troubles behind him, Ullrich put in a powerful performance at the 2003 Tour de France. Many feel he could have won if not for the sportsmanship he showed.
Race leader Lance Armstrong was involved in a crash from which Ullrich could have taken advantage. Many people may have jumped at the chance to benefit from their rival's misfortune. However, not Jan Ullrich who decided it was fairer to wait for Armstrong to recover and re-join the race. Ullrich was returning the compliment. Armstrong had done a similar thing when Ullrich crashed during the 2001 tour.
Ullrich returned to riding for Team Telekom in 2004. The team was now under the name Team T-Mobile, but Ullrich could not re-discover his old form. He won the 2004 and 2006 Tour de Suisse, but winning the cherished Tour de France again proved a step too far. Yet, the doping storm clouds were starting to gather once more by now.
A Doping Scandal
In 2006, the suspicion of doping was to raise its ugly head once again in the career of Jan Ullrich. His name came up in an investigation into a doping scandal centered around a doctor called Eufemiano Fuentes. On the eve of the Tour de France, it was announced that Ullrich and several other riders would not be allowed to compete. His team again decided to cut their ties with Ullrich based on the allegations. Ullrich decided to call it a day and retired from cycling in 2007.
On retiring, Ullrich persisted in claiming his innocence of the allegations. However, these claims were starting to look on shaky ground. Ullrich's DNA matched blood bags found in the offices of Fuentes, the doctor at the heart of the scandal. It wasn't until 2012 that the Court of Arbitration for Sport found Ullrich guilty. At this point, all his results were annulled from the records dating from May 2005.
Any hope for his fans that Ullrich was a clean rider went out the window in June 2013. He admitted to doping with the aid of Doctor Fuentes. Ullrich offered the inevitable yet somewhat underwhelming excuse that nearly everyone was doing the same at the time. As such, this was not a betrayal in his eyes. He was looking to maintain equal status since his competitors were similarly doping. He was not, therefore, looking to gain an advantage.
Jan Ullrich Video
A look at how Jan Ullrich won his one and only Tour de France in 1997.
Some of the best moments from Jan Ullrich's career.
Jan Ullrich wins gold at the Sydney Olympics in 2000.
Jan Ullrich Retirement and Post Professional
Jan Ullrich struggled to cope with the doping allegations and to move on with his life. Ullrich eventually returned to the saddle but only for recreational purposes. In 2017 he was convicted of drunk driving and banned for four years after an accident in 2014.  Two people were injured as a result of the accident.
Sadly, things did not get any better for Ullrich. In 2018 it was reported he had been detained over incidents with his neighbor, the German actor Til Schweiger. Ullrich is said to have broken into Schweiger's house. On another occasion, he is reported to have threatened Schweiger. The spiral continued as Ullrich is alleged to have attacked an escort in a hotel room in Frankfurt. The culmination of events saw Ullrich admitted to a psychiatric facility.
One constant is Ullrich's friendship with one-time rival Lance Armstrong. No doubt both men can understand the attention their doping scandals brought. Armstrong visited Ullrich in 2018 following his release from the psychiatric facility. This visit was featured in a documentary where Armstrong says Ullrich had been sober for nine months. However, Ullrich was hospitalized in 2021, sparking concerns of relapse with his addictions.
In recent years Ullrich has attended events as a celebrity guest. He also hosts ski trips organized by former skiing champion Franz Weber.
Jan Ullrich Family
Jan Ullrich has four children. He lived with his partner Gaby Weiss until they separated. Ullrich's daughter Sarah Maria was born in 2003. Ullrich married Sara Steinhauser in September 2006, the sister of one of Ullrich's teammates. Ullrich's three other children, all boys and called Max, Benno, and Toni, are from this marriage. Ullrich was separated from his wife in 2017. It was reportedly because of the problems caused by Ullrich's drink and drug issues.
Jan Ullrich now lives on the Spanish island of Mallorca with his girlfriend. Ullrich moved to Mallorca with his then-wife in 2016, but after their separation, she and his three sons moved back to Germany.
Jan Ullrich's Net Worth and Career Earnings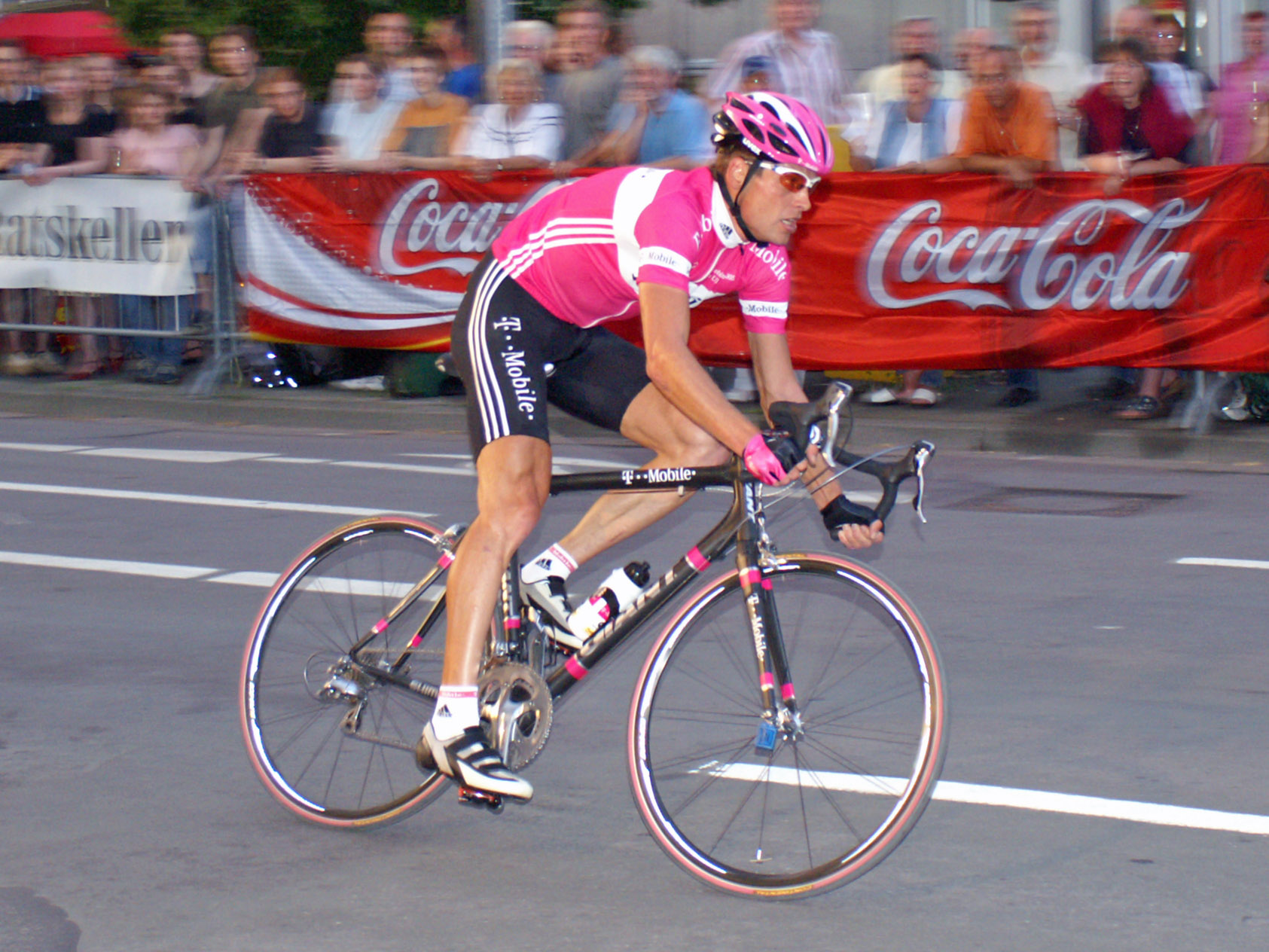 Jan Ullrich is reported to have a tidy net worth of around $20 million. Ullrich would have made good money on the cycling circuit in the decade before his retirement. Winners of the Tour de France can pocket hundreds of thousands of dollars. Rest assured, Ullrich would have been well rewarded for his other wins on the circuit too.
The beauty of a cycling tour event is that there is money up for grabs for individual stage wins. This can be worth thousands of dollars. Hence, it is easy to see how a top-level cyclist like Ullrich can soon amass a decent net worth. He would also earn a salary riding for his team.
Ullrich received nearly $500,000 in back pay when a court ruled in his favor in 2003. This was for part of his salary Team Coast had refused to pay because of the doping allegations. This will give you an idea of the amount Ullrich could earn before any prize money is counted.
During his cycling prime, Jan Ullrich attracted several endorsements. He became an ambassador for Alpecin, the hair product company. This raised a few eyebrows and scored a few points on the irony scale. This is a company that sometimes used a tagline for their products of 'doping for your hair.' Unfortunate oversight or knowingly tongue in cheek, you decide.
Ullrich can still attract sponsors. Rapha Apparel, Stock bikes, POC helmets, and Shimano components are among recent endorsements. Back in 2006, Ullrich also dipped his toe into the world of bike design. He launched the Jan Ullrich Collection, including a range of bike frames that would set you back something in the region of $1,000 to $2,500.
Jan Ullrich Famous Quotes
"I have the motivation, but not the legs. I still have a lot of work to do, but I'm confident in myself."
"In the tour, it's important to use every opportunity to distance or eliminate adversaries and if there's a chance, I won't hesitate to attack."
"Whoever still can't put one and one together about what happened in cycling is beyond my help."
FAQs
Question: Is Jan Ullrich Still cycling?
Answer: After a hiatus following the doping allegations, Ullrich returned to cycling, although not competitively, having retired in 2007.
Question: How Many Times Did Jan Ullrich Win the Tour de France?
Answer: Just the once in 1997, although he was runner up on three occasions to Lance Armstrong.
Question: How Old Is Jan Ullrich?
Answer: Jan Ullrich is 48 years old and was born December 2nd, 1973.
Question: Where Does Jan Ullrich Live?
Answer: Jan Ullrich lives on the Spanish island of Mallorca.
Research Citations