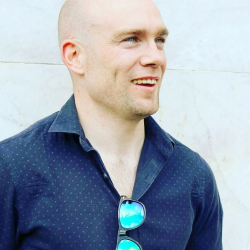 Latest posts by Joe Elvin
(see all)
Héctor Herrera is a Mexican footballer, regarded as one of the most talented players of his nation, who currently plays as a midfielder for Athletico Madrid.
But what's behind this icon of Mexican soccer?
In this article, you'll discover a little more about his history, his family, and the moments that have marked his life.
Héctor Herrera Quick Facts
Full Name

: Héctor Miguel Herrera López

Birth Date

: April 19, 1990

Birth Place:

 Rosarito, Baja California, México

Nick Name

: Zorro, HH, El Riquelme de Rosarito, Teto

Nationality

: Portuguese Mexican

Siblings

: Amanda Herrera

Children: 

Héctor David Herrera and Valentina Herrera

Partner/Spouse:

Chantal Mato (married in 2015)

Profession:

 Professional footballer

Salary: 

An estimated 2.9 million euros

Net Worth

: 18 million dollars (2021)

Social Media: 

Facebook: /hherrera16 Instagram: @h.herrera16 Twitter: – @HHerreramex
Individual Awards: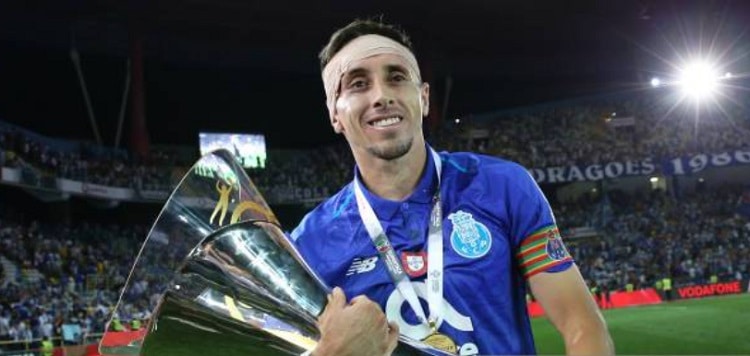 2021, Player Of The Tournament Of The Gold Cup, 

2015, F.C. Porto Player of the Year

2012, Best Player of the Toulon Hopes Tournament
Héctor Herrera Birthplace and Early Life
Héctor Miguel Herrera López was born on April 19, 1990, in Baja California, Mexico. He has three older brothers. Since childhood, he highlighted his taste and passion for football, spending most of his time honing his skills in the local dirt field. No doubt, he always knew that his dream was to be a professional footballer.
Since he was 12 years old, his parents had already received the visit of scouts and coaches from Club Pachuca, who highlighted the great promise he had on the ball.  At only 16 years old, Hector ventured into his first great opportunity as a footballer, traveling to participate in a state tournament for Club Pachuca U17s.
Despite the economic situation of Hector's family, it did not prevent his talent from shining as a youth player and ultimately as a professional.
Throughout his career, he has stood out on the pitch for his great skill, strength, and dexterity to distribute the ball. In addition, his long-distance shots have consistently put football lovers on the edge of their seats.
Héctor Herrera Professional Career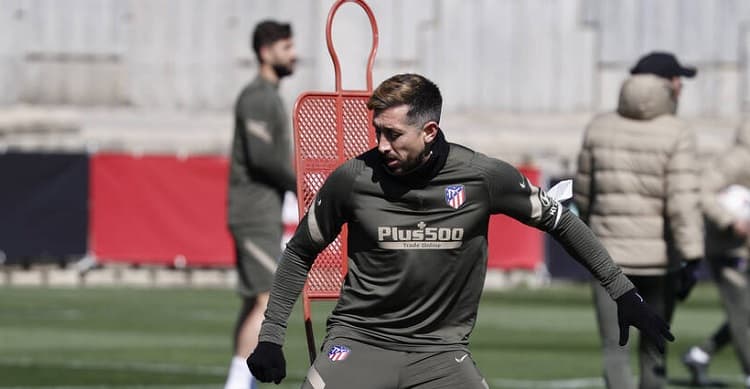 The road to success was not easy for Herrera. He had to make the difficult decision to leave his hometown and family to play for the Pachuca youth team. In July 2011, Herrera made his professional debut in the first team with the Pachuca Soccer Club in the Mexican First division.
In 2012, he represented Mexico in the London Olympic Games, where the team won the gold medal. This was undoubtedly one of the victories that opened the way to new opportunities in his professional career.
Herrera participated in four games, scoring one goal. Mexico was not a favorite in this tournament final but managed to surprise the world by defeating Brazil 2-1 in the final. 
After standing out in this tournament, Herrera made a transfer to FC Porto, ready for the start of the 2013/14 season. The transfer fee was approximately €8 million, a huge coup for a club the size of Pachuca, and a fair reward for their player development. In total, Herrera made 52 appearances for Pachuca, scoring two goals.
He played a key role in the FC Porto team, winning multiple league titles. His worth to the team quickly grew, and he was awarded the club's Player of the Year award for the 2014/15 season.
During this time, Herrera's international career went from strength to strength. He represented Mexico at the 2014 World Cup in Brazil, where his nation qualified from the group stage as runners-up, winning two matches and achieving a creditable goalless draw with hosts and favorites Brazil. Unfortunately, Mexico was eliminated in the first knockout stage by the Netherlands.
He helped his nation to victory in the 2015 CONCACAF Gold Cup, scoring a semi-final goal against Canada and helping his team to victory against Jamaica in the final. Herrera was also named in the Mexico team for the 2018 World Cup in Russia, starting all four games, before his nation was eliminated in the first knock-out round by Brazil.
He has been a staple of the Mexico team, winning 91 caps to date, and remains one of the top names on the roster today.  In 2019, Herrera transferred from FC Porto to Athletico Madrid, where he continues to play today. He helped the team to their surprising league title for the 2020/21 season.
Without a doubt, Herrera remains one of Mexico's most beloved players. He has the admiration and support of millions of Mexicans, who appreciate the dedication and passion of the midfielder in each game he plays. 
Herrera Greatest Moments Caught on Video 
¡GOOOOL! Héctor Herrera marca el gol del triunfo en tiempo agregado | México 2-1 Canadá – YouTube
Herrera scores a goal that helps Mexico qualify for the final of the Gold Cup in 2015.
GOLAZO de Héctor Herrera en su debut oficial con Atlético de Madrid – YouTube
One of Héctor Herrera's best moments with Athletico Madrid
Héctor Herrera 2021 ● Amazing Skills Show | HD – YouTube
A compilation of great plays by Héctor Herrera
Héctor Herrera Family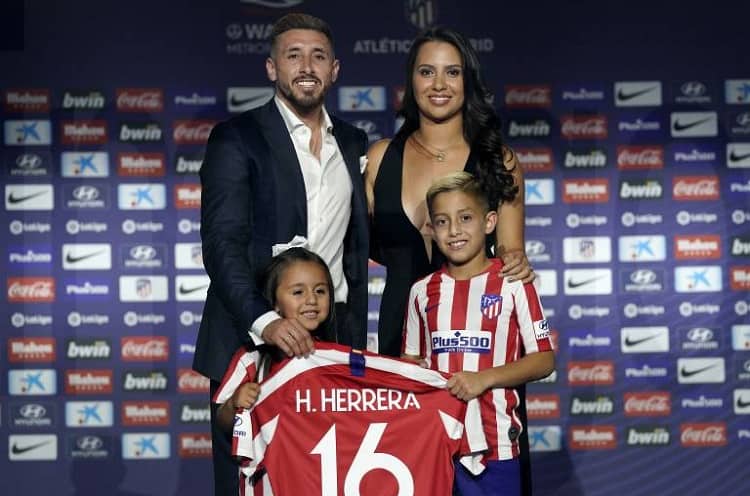 His wife, Chantal Mato, has accompanied him for years throughout his career, supporting him at all times. 
Today, they make up a beautiful family, confirmed by their two children, David, 6, and Valentina, 3.
The couple met ten years ago in Pachuca, married in 2015, and have walked hand in hand ever since.
Héctor Herrera Endorsement and Sponsors 
Herrera has had several sponsors throughout his career. Among the most renowned and important are brands such as Nike and Ria Money Transfer.
Héctor Herrera Net Worth and Career Earnings
There is no public data surrounding Herrera's wages earned during his time at Club Pachuca. Data shows he was earning around €19,000 a week when he first signed for Porto, but this rose as high as an estimated €59,000 a week as he proved his worth to the team.  
Hector Herrera is currently earning €62,000 a week in his contract with Athletico Madrid. That's a base salary of 3.22 million euros. 
In 2021, his net worth is estimated to be $18 million dollars.
Hector Herrera Bio: FAQs
Question: How Old is Hector Herrera?
Answer: Hector Herrera was born on 19 April 1990. He was 31 going into the start of the 2020/21 season. He will be 32 by the time the 2022 rolls around, and therefore you'd expect he still has a fantastic chance of starting for the Mexico team, should they qualify. 
Question: Is Hector Herrera Good?
Answer: Hector Herrera has continued to prove his worth to Club Pachuca, FC Porto, Athletico Madrid over the span of his career. He has excelled in the Champions League and for his national team in two World Cups. These competitions are considered among the pinnacle of footballing competition.  
Question: Does Hector Herrera Have Portuguese Citizenship?
Answer: To speed up his entry to the Athletico Madrid team, and after living in Portugal for six years, he succeeded in gaining Portuguese citizenship.