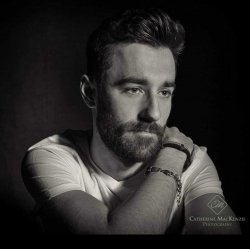 Latest posts by Callum Marshall
(see all)
There are some players within the world of football that represent a moment in time for one reason or another. It may be because they lit up a particular tournament, had an incredible season, burst on the scene out of nowhere, or it may be the result of some personal nostalgia. There are a lot of players that spring to mind when you are looking for these 'time capsule' players.
Players like Michu represent Swansea's recent glory years, Abel Taraabt represents that crazy time when Queens Park Rangers were the richest team in the world, and Zinedine Zidane is all that I can think about when I reminisce about the 2006 World Cup. Honestly, this list could go on, but let me get to my point. When I think about the 2014 World Cup, I remember one standout side that proved to be a dark horse, Costa Rica. Then at the center of all that unprecedented success, I remember Keylor Navas.
Keylor Navas used that tournament as a platform to show the world what he was all about, and in that summer, he secured a move to the Galacticos, Real Madrid. It seemed like a no-brainer, and for all the world, we footballing fans thought that he would be a world-beater and be the heir to Iker Casillas's throne. However, his career has had peaks and valleys since the nauseating highs of the 2014 World Cup.
He's been a Galactico, an honorary Parisian, and overall, I feel that despite consistently great performances, Keylor Navas has gone under the radar. Well, not on my watch.
In this guide, we will be taking you through the life and professional career of Keylor Navas, showcasing the highs and lows, the transfers, the key matches, and the iconic saves. Plus, we will also dig deep to find out what the Costa Rica native is like when he steps off the football pitch. Well, enough talk, let's get into it. Here is our comprehensive Keylor Navas Bio; enjoy!
Quick Facts
Full Name: 

Keylor Antonio Navas Gamboa

Birth Date: 

15/12/1986

Birth Place: 

Perez Zeledon, Costa Rica

Nationality:

 Costa Rican

Siblings: 

Kimberley Navas, Keilyn Navas, Eder Navas

Partner:

 Andrea Salas

Children: 

SoHo Mateo Navas, Daniela Navas Salas

Profession:

 Professional Footballer (Goalkeeper)

Salary: 

£197,000 per week

Net Worth:

 £13 Million

Team Honors: 

Primera Division de Costa Rica x5, CONCACAF Champion's Cup, La Liga, UEFA Champions League x3, FIFA Club World Cup x4, UEFA Super Cup x3, Ligue One x2, Coupe de France x2, Coupe de la Ligue, Trophee Des Champions
Early Life and Childhood: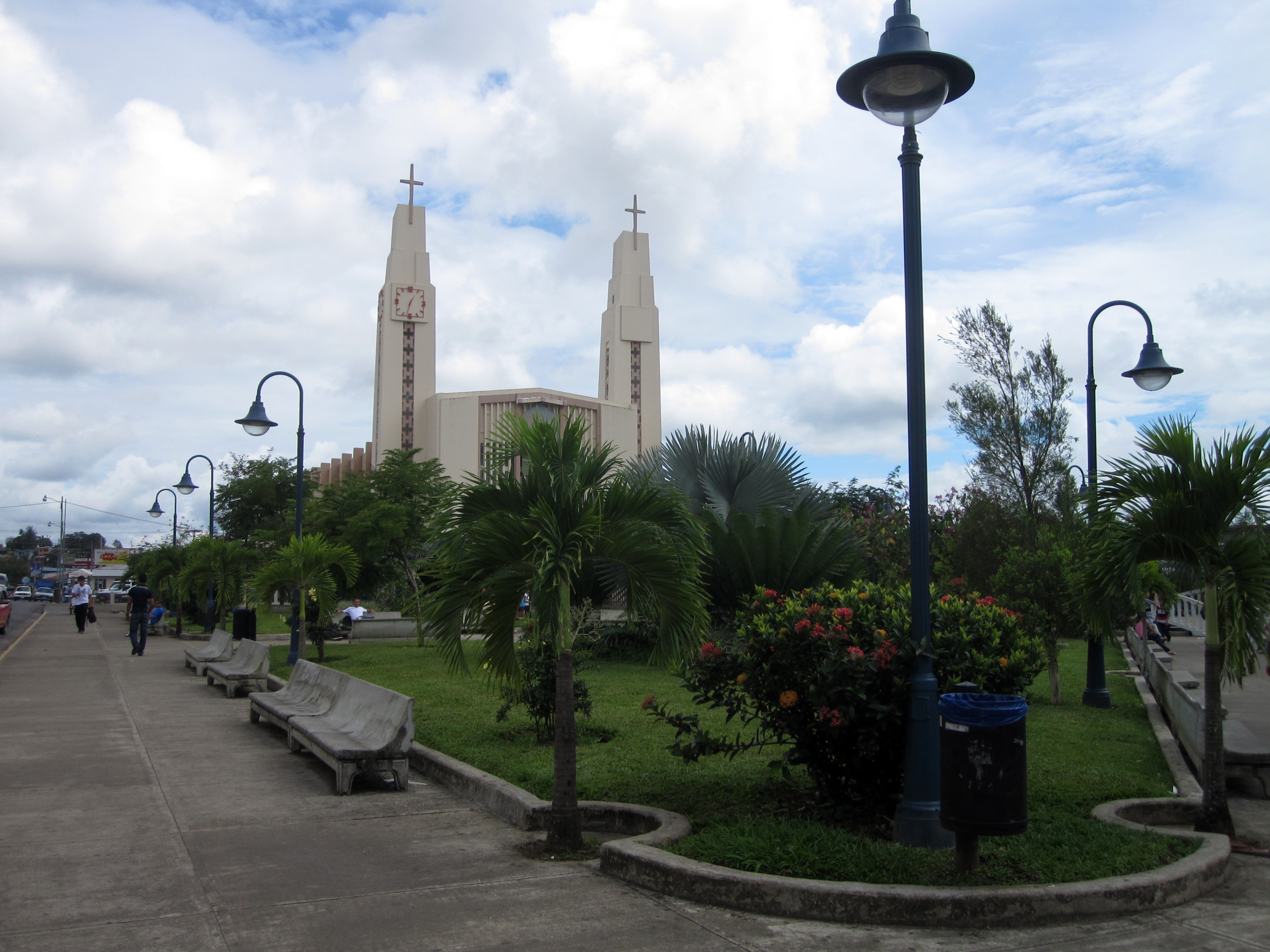 Keylor Navas was born in Perez Zeledon, Costa Rica, in 1986 to parents Sandra Gamboa and Freddy Navas, meaning that Keylor has a dual-nationality to both Costa Rica and Spain. For the first few years of his life, he was in the care of his parents, and they lived in a small town called San Isidro.
His family situation was tough as he came from a poor upbringing, where general day-to-day life was a struggle. However, Keylor always had aspirations to make something of himself and provide for his family.
This is why at a very young age, Keylor would travel to San Jose and live alone in the hope of making it as a professional footballer. He was also raised in a devout Christian household, and he has carried this faith with him throughout his life and his footballing career.
The true story of his upbringing and the details regarding this aren't widely documented. However, if you want an admittedly dramatized version of events, you may want to check out the 2017 Documentary Hombre De Fe, which showcases his rags to riches story.
Youth Football Career:
As mentioned, Keylor Navas didn't have it easy when trying to break into the footballing scene. He played for a local side Escuela de Futbol Pedregoso, in San Irisdo until the age of fourteen, honing his skills and discovering his love for goalkeeping.
His Grandfather played a huge role in his success at the youth level and would be the person who would facilitate travel between training sessions, allowing Keylor to progress and develop at a steady pace. However, Keylor was acutely aware that this local team would never be able to offer a pathway to bigger and better things, and they were unwilling to give him the chance to succeed due to his unfavorable attributes at the time, most notably his height and weight,
So at the fragile age of fourteen years of age, Keylor would travel to San Jose, where he would play youth football for Devortivo Saprissa. His time at the youth level was frustrating for him, as his coaches often preferred other young goalkeeping prospects ahead of him, and he was seldom given a chance to showcase what he could do. However, his determination and resilience would pay off, as in 2005, he would make his professional debut for the club.
Professional Career:
Deportivo Saprissa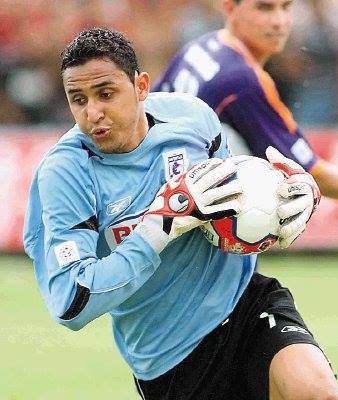 As mentioned above, Keylor would eventually break into the first team for Deportivo Saprissa. However, it would take some time before this team would see him as their first-choice goalkeeper. He would spend his first three seasons at the club as a backup keeper, playing a few games here at there.
He would play backup to Fausto Gonzales for the majority of this time, but in his final two seasons for the club, he would finally be seen as the first-choice keeper. He spent a total of five seasons at Saprissa, and in this time, he would play a total of seventy-three games.
During this time, he would receive accolades like the CONCACAF Champions Cup, would feature in the extended run the club had in the FIFA Club World Cup in 2005, and the side managed to win the Primera Division every season he spent here. However, one would argue that Keylor only really played a vital role in the last two seasons. However, these performances were enough to secure him a move to Spain.
Albacete
While Keylor would only secure a move to the second division in Spain, the level of football was a massive step up from the Costa Rican Primera Division, and this step up meant that Keylor wouldn't be winning every game he featured in anymore, quite the opposite.
His time in Albacete was extremely tough, and while he would be preferred as the first-choice keeper for the vast majority of the season and play thirty-six games for the club, he would finish the season relegated to the third tier of Spanish Football.
This was a learning experience for Keylor, but Albacete was unwilling to field the inexperienced goalkeeper the following season, and thus, he was loaned out to Levante.
Levante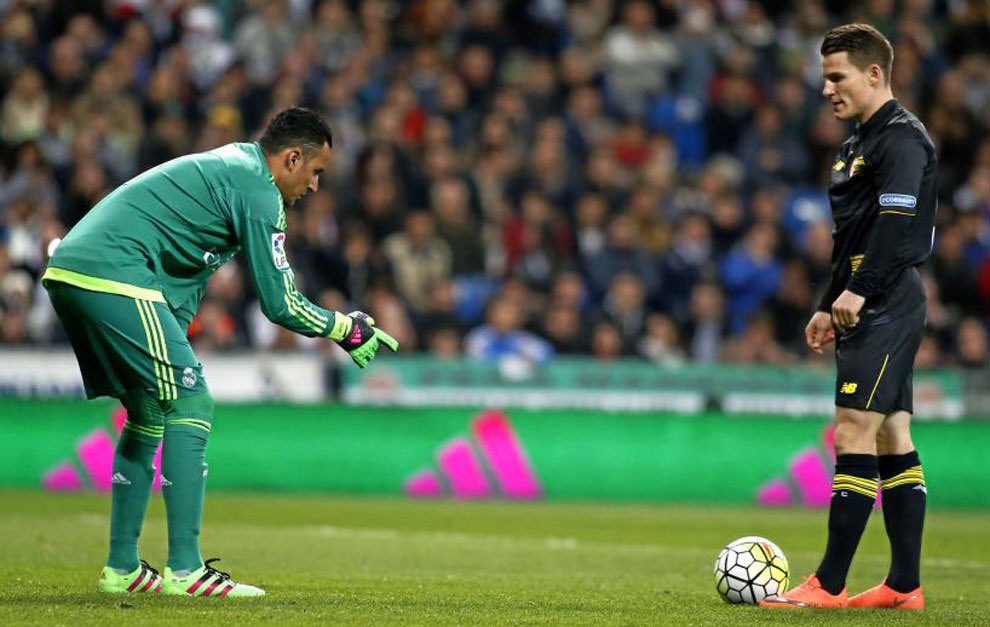 In a surprising turn of events, Navas would find himself training alongside La Liga players the following season, and while this was purely seen as a learning experience for the young keeper, he impressed during his time at Levante.
He would play the role of backup to Gustavo Munua, and the time he spent under his wing was very beneficial, as he would be used in the final game of the season with Europa League football on the line against Athletic Bilbao.
This would be his only start of the season, but he would keep a clean sheet in a 3-0 win, ensure Europa League football for Levante, and he would be rewarded with a three-year permanent deal for his efforts.
This deal was perceived to be one for the future, with Munua assumed to be resuming his role as number one, but this would not be the case. Navas would cement his position as first-team keeper in 2013-14, and this would be the season that he proved himself as a La Liga goalkeeper and a brilliant one at that.
He played thirty-six games for Levante that season, would concede just 39 goals despite playing for a team fighting down the bottom half of the table, and he would also win the La Liga goalkeeper of the season, beating the likes of Thibaut Courtois to the award. Oh, if only he knew what was coming later in Madrid.
Speaking of, this season of heroics, coupled with his incredible performances in the 2014 FIFA World Cup, where Costa Rica would reach the quarter-finals, earned him a dream transfer to none other than Real Madrid. Not bad for a Segunda Liga flop, huh?
Real Madrid
2014-15 Season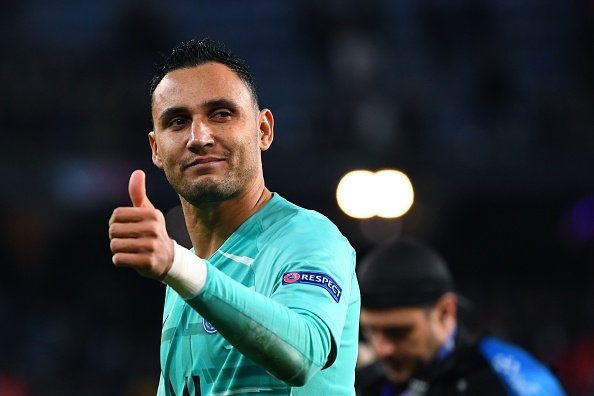 I mentioned earlier that Keylor Navas represents a moment in time with regards to football because of the 2014 World Cup, but you could also argue that he represents the dominant Champion's League winning era of Real Madrid from 2015 to 2018.
Navas was bought for just £10 million back in 2014 due to a buyout clause in his contract, and he was seen as a very luxurious backup to the Real Madrid icon, Iker Casillas. A transfer that was seen as a look to the future. However, due to the strained relationship between Jose Mourinho and Iker Casillas, Navas was given ample opportunity to fight for the number one jersey, and that he did.
He would play a total of fifteen games that season, conceding eleven goals and keeping seven clean sheets. While Iker Casillas would play most games for Madrid that season, it was clear that this wouldn't last.
Navas was being selected ahead of the Spaniard even when he was fully fit, and this treatment would lead to Casillas signing for Porto in the summer of 2015, ushering in the Keylor Navas era at Madrid.
2015/16 Season
While I thought that the treatment of Iker Casillas was a disgusting, transparent power play, you have to give it to Keylor Navas; he takes every opportunity he gets. However, he was almost a Premier League player as in the summer of 2015/16; Manchester United had agreed to a part-swap deal seeing David De Gea going the opposite way. However, in a ludicrous turn of events on deadline day, when a faxed document was not received in Manchester, the deal fell through, and Navas would assume the role of number one almost by default.
This left Madrid fans feeling short-changed and made the initial months between the sticks for Navas a tough period, and if you know Real Madrid fans, you know that they aren't the most patient and hospitable when things aren't going their way. So how do you quell this intense scrutiny? With clean sheets, of course.
This would be a season where Keylor Navas would prove the critics wrong and would break records left, right, and center, taking his side to their eleventh UEFA Champions League title in their history. This competition would be where he would truly shine, keeping eight clean sheets in a row throughout the group stage and the initial knockout rounds.
He would play forty-five games in total, keeping nine clean sheets in eleven in the Champions League and a further thirteen in La Liga. These nine clean sheets in a single Champions League campaign remain the second-best of all time, only bettered by Jens Lehmann in the 2006/07 campaign for my beloved Arsenal. What a cruel end to that campaign it was. This would easily be the best individual season Navas would have in a Madrid shirt.
2016/17 Season
While Navas would not be able to boast anywhere near the same number of clean sheets during his second full campaign as Real Madrid's primary shot-stopper, it's hard to complain about back-to-back Champions League medals and a La Liga trophy to boot.
He would only record six clean sheets across all competitions, and he would also concede fifty goals in forty-two games, an average of 1.07 goals per game, which was his highest when playing for Los Blancos. However, when called upon in the big moments, he would do what was required, produce some standout performances, and he would prove to be an integral part of the 2016-2017 squad.
2017/18 Season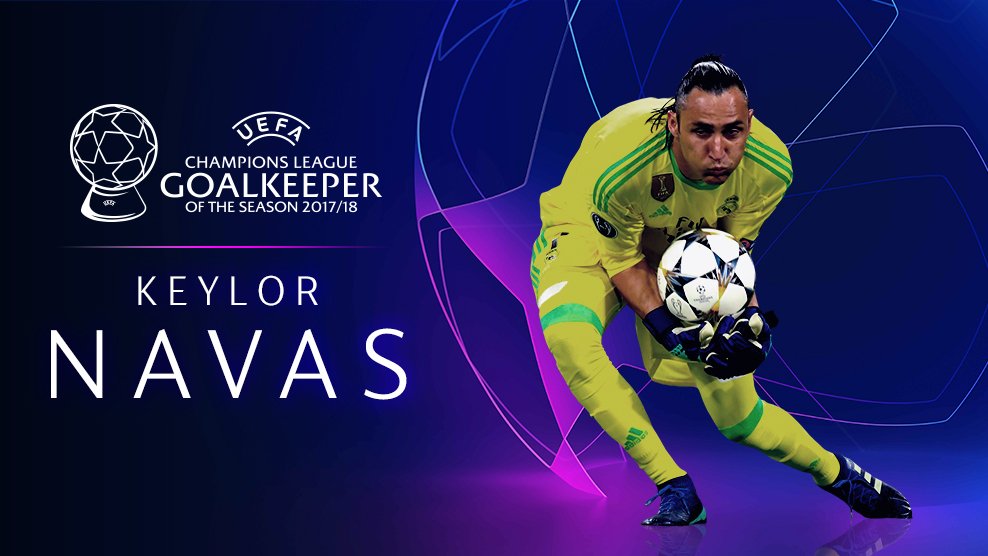 What's better than back-to-back Champions League wins? Well, a trio of consecutive European titles, of course, with a dramatic win against Liverpool in the final, where it would be a tale of two keepers, the solid Navas and the hap-hazard Karius.
Navas would secure his third Champions League winners medal in a season where his performances improved from the season before. He would keep ten clean sheets in total for Real Madrid and concede sixty-one goals in fifty-four games. Whereas the previous season's success was largely down to the holistic performance of the squad, this season would have clear moments where Navas was solely responsible for the success of the team.
The epitome of this was in the Champion's League semi-final second-leg, where Navas would record a record number of saves in a knockout game (eight) against Bayern Munich, which was only recently beaten by Thibaut Courtois in the most recent Madrid Champion's league win. Other strong performances include games against Real Betis, Barcelona, and Valencia.
2018/19 Season
This would only be the second season in five years where Keylor Navas wouldn't lift a Champions League trophy, and it would be a frustrating season for the Costa Rican, as he would have to share the sum of games throughout the season with a new signing Thibaut Courtois.
Navas would play a total of twenty-one games, most of which coming in the Copa Del Rey and La Liga, and he would concede nineteen goals in these games. This was a season that would be rather uneventful for Navas, and due to this, he would reluctantly move away from Madrid, with his sights set on Paris.
Paris St Germain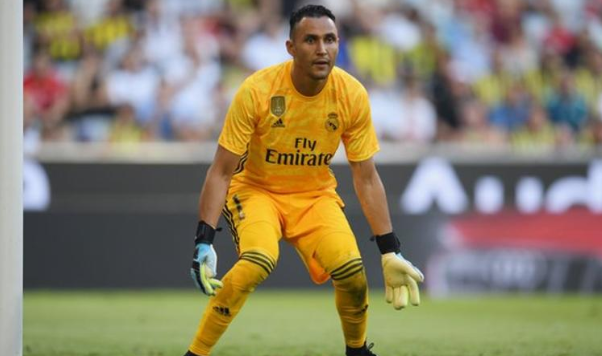 2019/2020 Season
Keylor Navas would complete a move to PSG on a free transfer, which was a move that was largely motivated by the project within Paris to win the Champions League. He would have a very successful season in Paris, having his best individual season in years.
He would record nineteen clean sheets in thirty-six games, five of which coming in the Champions League, which was the highest number of clean sheets that campaign. Navas would win the Coupe De France, Ligue One, and would reach the Champions League final for the fourth time in his career, falling at the final hurdle to a very strong Bayern Munich team.
2020/2021 Season
PSG's assault on the Champion's League would continue as Navas began his second season for the Parisian club; however, the results were much less promising this time around. On an individual basis, Navas would have an equally impressive season when compared to 2019/2020, recording nineteen clean sheets again and recording his lowest conceded goals per game ratio (0.64 per game).
However, as a team, this would be a disappointing season for PSG, as they would lose out on Ligue One to a formidable Lille side, and they would completely capitulate in the Champion's League, essentially laying down tools when bested by Pep Guardiola's Manchester City in the semi-final.
They would win the Coupe de France to soften the blow, but by PSG's standards, it was a poor season. Keylor Navas would be a shining light in a dark place, and how would he be rewarded? With the signing of Gianluca Donnaruma. Tough break, Keylor.
2021/22 Season
What happens when you have infinite amounts of money and no clear direction as a club? You buy superstars and wedge them into a team like chewing pieces of a jigsaw to make things fit. This would be the season where Lionel Messi would join PSG, along with Gianluca Donnaruma. However, the team wouldn't enjoy the success they hoped for, as the team would resume their dominance domestically, but fall short in the quest for their first Champion's league again at the hands of eventual winners, Real Madrid.
Navas would play a bit-part role in the cup competitions, with most of his appearances coming in Ligue One. He would play twenty-one games in total, keeping ten clean sheets and receiving the first red card of his professional career against Saint Ettienne.
This takes us up to date with Keylor's club career, and the question remains, what does the future hold? Well, considering he is on 200K a week and contracted to 2024, I reckon he would be smart to play second fiddle to Donnaruma and see out his career in Paris, but the sentimental fan in me would love to see him thrive elsewhere.
International Football (Costa Rica)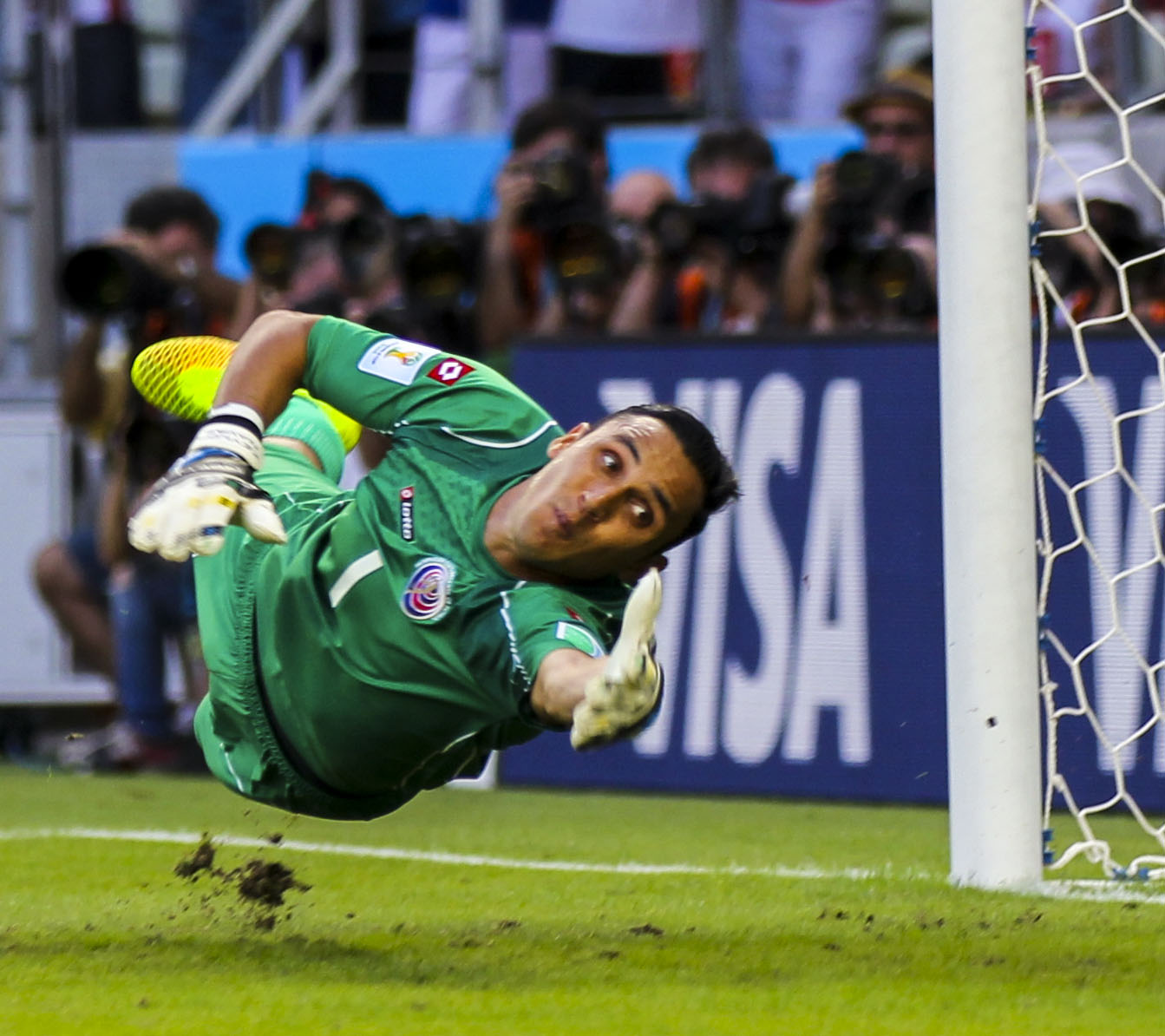 Then we need to look into Navas' international career, as this is the team that essentially kickstarted Keylor's career and won him the dream ticket to Madrid. Navas may have struggled to get his club career off the ground for years, but as the pool of players in Costa Rica is rather limited, he was always a mainstay in the national team, even from a young age.
He would get his first call-up for the first team in 2006, but he would have to wait until 2008 before he would play his first senior international game against Suriname. From there, he would rack up caps, play in the UNCAF Nations Cup, and be named the goalkeeper of the tournament in the CONCACAF Gold Cup, cementing his name as one of the first on the team sheet for years to come.
These strong performances would help Costa Rica qualify for the 2014 World Cup, and with a relatively strong team with players like Bryan Ruiz to call upon, the team would shock many to reach the quarter-finals, where they were eventually seen off by Holland on penalties.
He would be awarded a record three man of the match awards, the highest quantity a goalkeeper has ever managed at a World Cup, and as stated already, this string of top performances would see him move to Real Madrid from Levante.
Since this tournament, the pool of talent within Costa Rica has dwindled slightly, but he was able to play at the 2018 World Cup, where Costa Rica was eliminated in the group stages. Throughout his entire international career, he has earned 107 caps for his country, keeping forty clean sheets in the process.
Personal Life
Keylor Navas' personal life has largely been kept out of the public eye, even at the height of his career in Spain. However, we do know a few things about the current PSG star. We know that he is a devout Christian that claims to owe all that he has achieved to the grace of God. He also has built a family with his wife, Andrea Salas, and his two daughters, Soho and Daniella. Also, despite his dual-nationality, he only became an official Spanish citizen back in 2014. 
Outside of this, Keylor has mentioned in interviews that he is a decent cook and loves the finer things when it comes to food. He will often frequent fine-dining establishments and experiment with new, interesting dishes.
He attributed this to his rough upbringing where food was scarce, and variety was a luxury he didn't have. He is also a keen philanthropist and regularly donates to causes that he deems appropriate, mainly those that support children with terminal illnesses and aid for impoverished areas of Costa Rica. 
Key Moments and Matches
I won't pick just one game within this tournament; you simply can't make me. With incredible man-of-the-match performances against England, Greece, and Holland would be the highlights for sure, but the tournament as a whole was very positive for Navas and put him on the map.
If I was forced to pick just one, I would say his performance against Holland was the pick of the bunch despite them losing on penalties, but you feel free to choose your personal favorite. 
Want to see a keeper on top of his game? Want to see a keeper single-handedly keep his side in a Champions League semi-final and give the inevitable Cristiano Ronaldo a platform to win the tie in extra-time? Well, then this highlight reel is what you need right now.
Navas was everywhere in this match, catching, leaping, and parrying to keep the ball out of the net at all costs. If it wasn't for Courtois recording more saves in the most recent Champions League final, this would still be the most saves made in a Champions League knockout game. That in and of itself is enough to warrant a watch, surely. 
This one might not be his most memorable performance, but it may be a match that contains Navas' most improbable save. In the dying embers of this game, Malaga gets a long-range set-piece, and despite the distance when the ball is struck, it looks destined to find the top bag.
However, Navas somehow manages to shuffle to his right, reach up and parry the ball over the crossbar. Seeing is believing here, so take a look. 
Net Worth
Keylor Navas may have had a slow start to his club career, and as a result, he has perhaps not had quite as much time to accumulate wealth with consistently high wages. However, when he did break through, he did so by securing a lucrative deal at Real Madrid and then followed this up with an even more lucrative deal at PSG.
Couple this with assets like property, business ventures, and luxury items owned, and we estimate that Keylor Navas' net worth is somewhere between £10 million to £13 million. 
FAQ Section
Question: Did Navas Play for Manchester United?
Answer: Nearly, but not quite, and in hindsight, I'm sure he's so happy that the deal fell through on deadline day. Navas was set to join Manchester United in a swap deal for David De Gea in 2014. However, due to an alleged failure to send documents on Manchester United's side, the deal was unable to proceed due to the closure of the Spanish transfer window. However, many still believe that this was a calculated move on Manchester United's part to retain De Gea's services without angering the Spaniard and denying his move outright. 
Question: How Many Games Has Navas Played in Total?
Answer: Assuming that we are only including senior professional appearances for both club and country, then Keylor Navas has racked up 331 club appearances and 107 appearances for Costa Rica, so 439 professional appearances overall. 
Question: Is Navas An Actor?
Answer: No, he is a footballer by trade; however, he has been the subject of a movie which is a dramatized rags-to-riches story that tells the tale of Navas' rise through the ranks and his eventual success at Real Madrid. The movie is called Hombre De Fe, which translates to Man of Faith. 
A Shot Stopper and a Showstopper!
As you can see from all the info above, Keylor Navas was and still is a staggeringly consistent and impressive goalkeeper, and even at the age of thirty-five, he still has a lot to offer. In all honesty, seeing as PSG seem to be favoring Gianluca Donnarumma, it is a surprise that no one has swooped in to grab Navas as he enters the twilight of his career.
Navas has all the medals and accolades to show that he was in his era one of the best keepers around, proving it time and time again on the biggest stages, and it's shocking how little respect is put on his name. He was a late bloomer who needed a run in the World Cup to truly shine and put himself on the map, and I only wish that Navas was uncovered earlier in his career.
No disrespect to Levante, but Navas has always been a world-class keeper and should have been between the sticks for a big club long before 2014. In the end, we football fans can take solace in the fact that we did get to see this incredible shot-stopper play at the highest level, but just remember when you watch Thibout Courtois or Gianluca Donnaruma, that Keylor Navas was just as good, if not better.
Continue reading more soccer star bios: