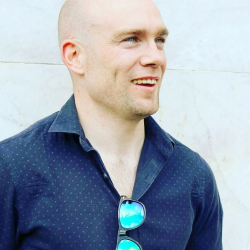 Latest posts by Joe Elvin
(see all)
Muhammad Ali was an American professional boxer, who is widely regarded as the greatest heavyweight boxer of all time, as well as one of the most celebrated figures of the 20th century.
This Muhammad Ali Bio will teach you about Ali's early life, his professional boxing career, and retirement. You'll also learn of his endorsements and sponsors through the years, as well as a summary of his family, net worth, and career earnings.

Muhammad Ali Quick Facts
Full Name:

Cassius Marcellus Clay Jr

Birth Date:

17 January 1942

Birth Place:

Louisville, Kentucky, United States of America  

Nickname:

The Greatest, The Champ, The Louisville Lip

Nationality:

United States of America

Siblings:

Rahaman Ali (brother)

Children:

Maryum Ali (daughter), Rasheda Ali (daughter), Jamilah Ali (daughter),  Miya Ali (daughter), Muhammad Ali Jr. (son), Khaliah Ali (daughter), Kiiursti Mensah-Ali (daughter), Hana Yasmeen Ali (daughter), Laila Ali (daughter), Asaad Amin Ali (son)

Partner:

Yolanda Williams 

Profession:

Professional Boxer

Personal Awards

:

 

NAACP Image Award – President's Award, 2009; 

BET Humanitarian Award, 2002; 

Arthur Ashe Courage Award 1997; 

Sports Illustrated Sportsperson Of The Year, 1974;  

Salary: 
Net Worth 2016: $50 Million
Muhammad Ali Birthplace and Early Life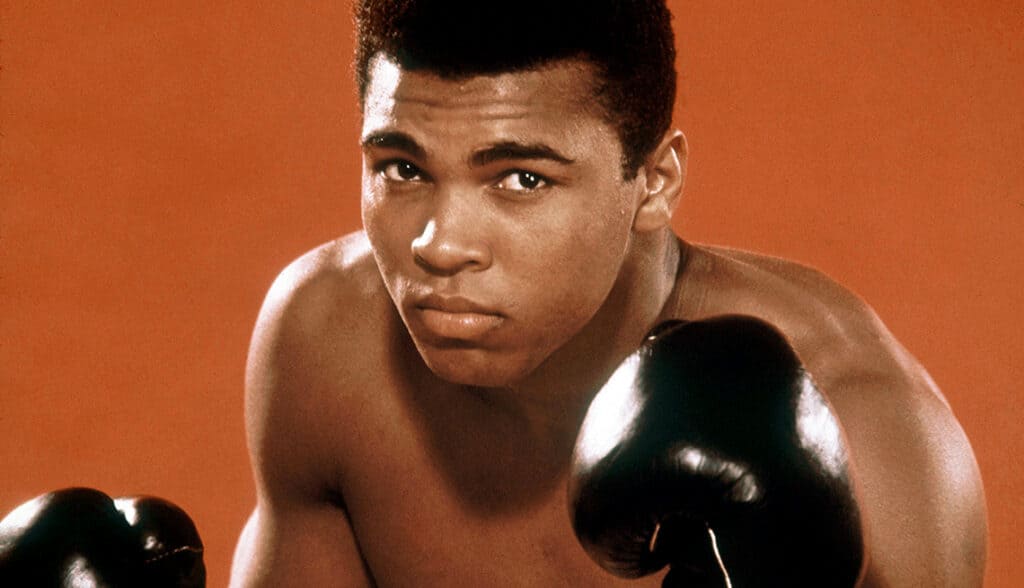 Muhammad Ali was born Cassius Marcellus Clay Jr on 17th January 1942, in Louisville, Kentucky.
From a young age, Clay struggled in school with dyslexia. He also grew up in a time of racial segregation, personally witnessing prejudice and injustice on a regular occurrence.
When Clay was 12, his bike was stolen. In response, Clay became enraged at the scene of the incident. A police officer named Joe Martin noticed Clay's reaction and suggested he take up boxing.  
Joe Martin also happened to be a boxing coach and took Clay under his wing. Six weeks later, Clay won his first match against Ronnie O'Keefe by split decision. 
Clay went on a winning spree in his amateur career. He took part in the 1960 Olympics and won a gold medal in the light heavyweight class. 
By age 18, Clay had gone on to earn two Amateur Athletic Union national titles, two Golden Gloves titles and have a record of 100 victories and 5 losses. 
At this stage, Clay decided to turn professional. 
Muhammad Ali Professional Boxing Career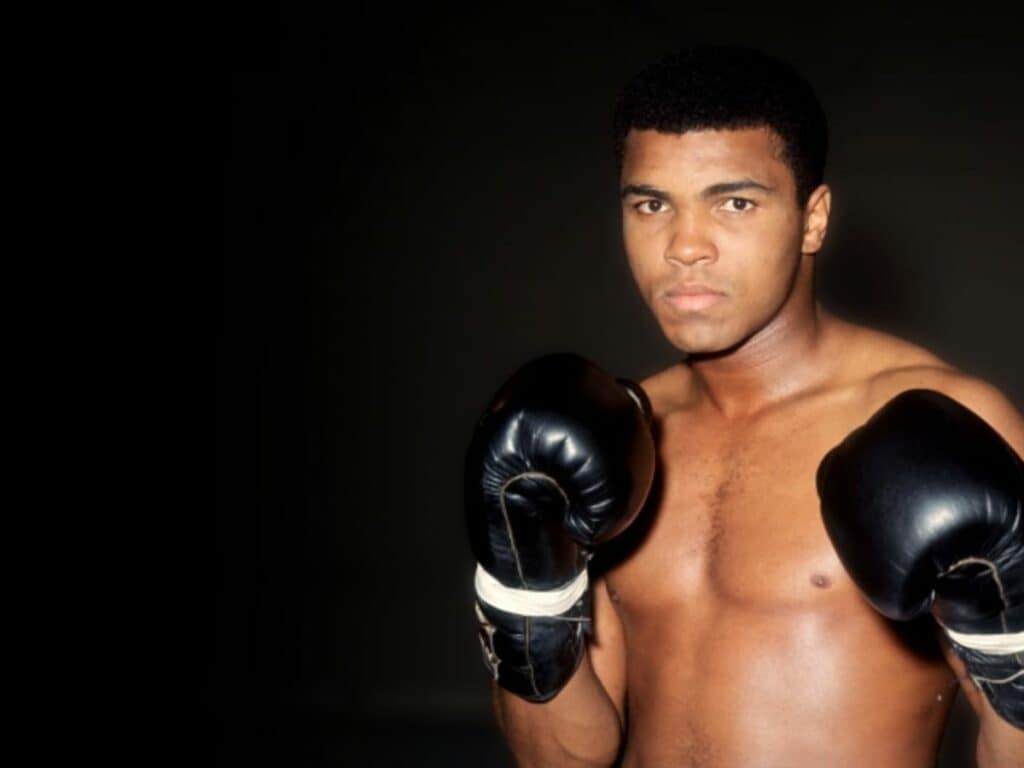 On 29 October 1960, Clay made his first professional appearance against Tunney Hunsaker, where he won in the sixth round. Incredibly, he would continue to remain undefeated for the next 11 years.
Clay's boxing style was very different and unorthodox compared to most other boxers: the usual style was to keep the hands high to protect the face. However, Clay adopted a stance of keeping his hands low and using his speed to lean backward to avoid punches, while quickly pivoting to throw counters. He was also known for taunting his opponents before and during matches. 
Soon enough, he would go up against the current heavyweight champion Sonny Liston and win in the 7th round to claim the belt. 
One week later, Clay publicly declared his conversion to Islam, as well as his change of name bestowed to him from the leader of the Nation of Islam – Muhammad Ali. 
Ali defended his heavyweight title rematch against Sonny Liston on 25 May 1965, this time winning by knockout in the first round. 
On 28 April 1967, Ali was scheduled to be drafted into the US military in the Vietnam war. Ali had previously spoken out against the conflict, saying he had no reason to join it. 
He was called upon and warned if he did not join he would face a $10,000 fine and could be jailed for five years – yet he still refused, saying he was a conscientious objector based on his Islamic beliefs. 
Ali was found guilty of draft evasion, fined $10,000, as well as given a sentence of five years in jail. However, he appealed this to the Supreme Court and was allowed to remain free while this was under review. 
Still, he was stripped of his titles and banned from participating in professional boxing for three years. At this time, his popularity also sank as a result of his choice.
Due to his ban and being unable to box, Ali spent the next three years speaking out against the way on college campuses. As public attitudes began to turn against America's involvement, people's views and support for Ali changed. 
In 1970, The Supreme Court reinstated Ali's license, and the following year overturned his conviction. 
Ali returned to boxing and the ring after a 43-month absence, against Jerry Quarry. Although he had lost his prime athletic performance, he won by knockout in the third round.   
Ali soon got his chance to regain the heavyweight title on 8 March 1971 against Joe Frazier. Frazier was also undefeated and this much-anticipated bout was soon dubbed as the 'Fight of the Century'. The match delivered, going to round 15, where Frazier knocked Ali down in the final round. Although Ali regained his feet, he lost the match in a unanimous decision, for his first professional defeat. 
Ali would go on to win his next ten matches, then head into a rematch with Frazier, which he won.
George Foreman, who had beaten Frazier previously, now held the Heavyweight title. On 30 October 1974, Ali faced him and knocked him out in the 8th round to reclaim the title, which belonged to him seven years prior.
Ali succeeded to defend his title for the next ten matches, including another match against rival Frazier. A match dubbed the 'Thriller In Manila'.  
Ali finally lost his title on February 15, 1978, against Leon Spinks in a 15 round split decision. Seven months later, Ali beat Spinks in a rematch, becoming the first-ever fighter to win the heavyweight title three times.   
Muhammad Ali Greatest Moments Caught On Video
Ali has shown incredible talent throughout his career. Here are some of his best highlights in the ring:
Ali's ferocious knockouts victories were common. Here are 10 of his best KOs:
Ali will always be remembered for his incredible skills inside the ring. Here are some more highlights showcasing his amazing talents:
Muhammad Ali Retirement and Post-Professional
Ali first announced his professional retirement in 1979. However, he did have a brief comeback soon after, which was unsuccessful, adding an extra two losses to his record. 
After a loss on 11 December 1981, Ali retired from boxing for good. His professional record stood at 56 wins, 5 losses, and 37 knockouts.
In the early 1980s, Ali's speech and movements had begun to slow and this was noticed. However, it wasn't until 1984 that he was officially diagnosed with Parkinson's Syndrome. 
After his retirement, Ali remained in the public eye, making charitable and humanitarian appearances. 
He was also a talented musician, later receiving two Grammy nominations, as well as writing two autobiographies. 
From his school days of growing up with dyslexia, Ali also went on to create a book series, aimed at helping African-Americans to overcome the condition. 
Muhammad Ali Family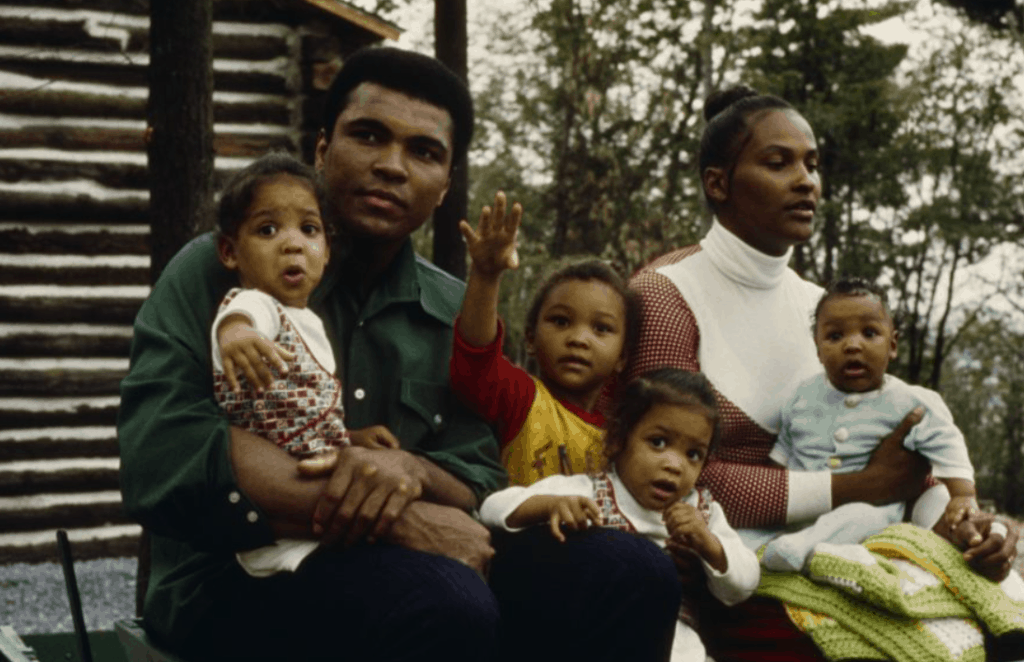 Ali was married four times. He was married to Sonji Roi from 1964 – 1966. Then, to Belinda Boyd from 1967 – 1976. They had four children together. 
Ali had an affair with Veronica Porche while he was still in his second marriage and had two children with her. He married Porche in 1977, but they divorced in 1986. 
In 1986, Ali married Yolanda Williams, who he stayed with him until his death in 2016. 
Ali was also known to have had affairs with several other women during these times. All together, Ali had 10 children.
Maryum Ali (daughter), Rasheda Ali (daughter), Jamilah Ali (daughter),  Miya Ali (daughter), Muhammad Ali Jr. (son), Khaliah Ali (daughter), Kiiursti Mensah-Ali (daughter), Hana Yasmeen Ali (daughter), Laila Ali (daughter), Asaad Amin Ali (son)
Muhammad Ali Endorsement and Sponsors
Despite Ali having phenomenal success inside the boxing arena, he didn't have too many sponsors and endorsements during his career. 
Ali's controversial views on Islam and not participating in the Vietnam war kept many possible offers away from him at the time.
But the main factor was, in Ali's heyday, global endorsements and sponsors simply did not exist. There was just substantially less money on offer compared to the modern-day. 
Still, in his later life, Ali did get some sponsors including Wheaties, Pizza Hut, Porsche, Toyota, and Apple. 
Muhammad Ali Net Worth and Career Earnings
In his prime, Ali was one of the highest-paid athletes in the world. 
His 1971 fight against Joe Frazier earned him $2.5 million, which is equal to $15 million today after inflation. 
His fight against George Foreman earned him $5.45 million – $26 million today. 
His match against Larry Holmes in 1980 earned him $7.9 million, which would be $22 million today. 
In 2006, Ali sold the right to his name for an estimated $50 million and retained 29% interest in his licensing. This earned him $7 million per year. 
At the time of his death in 2016, his net worth was $50 million.
Muhammad Ali Famous Quotes
"Float like a butterfly, sting like a bee. His hands can't hit what his eyes can't see. Now you see me, now you don't. George thinks he will, but I know he won't.
"Don't count the days; make the days count."
"I am the greatest, I said that even before I knew I was."
"He who is not courageous enough to take risks will accomplish nothing in life."
"A man who views the world the same at 50 as he did at 20 has wasted 30 years of his life."
"I hated every minute of training, but I said, 'Don't quit. Suffer now and live the rest of your life as a champion.'"
"A man who has no imagination has no wings."
FAQs
Question: What was so special about Muhammad Ali?
Answer: His quickness and mobility were a revelation in the 1960s. Big men simply did not move the way he did. His amazing speed and reflexes allowed him to introduce a level of artistry and elegance to heavyweight boxing which changed the public's perception of the sport and pioneered new tactics and techniques.
Question: Why did Ali change his name?
Answer: After publicly joining the Nation of Islam, Ali put it in his own words: "Cassius Clay is a slave name." During a press conference after his historic night, Ali initially announced that his name would be Cassius X. This title paid homage to his friend and mentor Malcolm X, who watched his fight from the sidelines
Question: Did Muhammad Ali regret not joining the army?
Answer: One regret was one of his most famous statements. He was proud he resisted the draft, but he regretted upsetting as many people as he did when he said, "I ain't got no quarrel with the Viet Cong." He didn't like people disliking him.
Question: Why was Muhammad Ali so respected?
Answer: Ali's phenomenal success in his career brought him respect from boxing fans all over the world. But, the way he carried himself outside the ring brought him respect from common people across the globe. Ali was firm on his refusal to fight in the Vietnam War.
Citations:
Continue reading related Boxing bios: