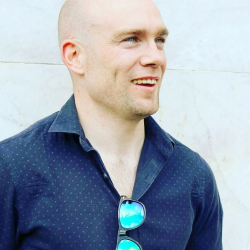 Latest posts by Joe Elvin
(see all)
Mike Tyson is an American former professional boxer who is regarded as one of the greatest heavyweight boxers of all time.
This mike tyson bio will teach you about Tyson's early life, leading to his professional boxing career, retirement, endorsements, and sponsors through the years, as well as his family, net worth, and career earnings.
Mike Tyson Quick Facts
Full Name:

Michael Gerard Tyson

Birth Date:

30 June 1966

Birth Place:

Brooklyn, New York, United States of America

Nickname:

Iron Mike, Kid Dynamite, The Baddest Man on the Planet

Nationality:

United States of America

Siblings:

Rodney Tyson (Brother), Denise Anderson (Sister)

Children:

Mikey Lorna (Daughter), Rayna (Daughter), Amir (Son), Miguel (Son), Milan (Daughter), and Morocco (Son)

Partner:

Lakiha Spicer

Profession:

Professional Boxer

Social Media

: FB: Mike Tyson IG: @miketyson Twitter: @MikeTyson

Personal Awards

:

Youngest heavyweight boxing champion of the world aged 20,

first heavyweight to hold all three major belts at the same time

Salary: 
Net Worth: 2021: $10 Million
Last Updated: 2021
Mike Tyson Birthplace and Early Life 
Michael Gerard Tyson was born on 30 June 1966 in Brooklyn, New York.
Tyson's father was involved in gambling and crime, and by age two, had abandoned the family.
When Mike was aged 10, his family was still struggling financially, so they relocated to Brownsville, Texas, an area known for its high crime rates.
Tyson was small and shy at this age. He also had a lisp and was soon bullied by other children as a result.
Tyson began to develop his own street fighting style to combat this, which resulted in criminal activity of his own. He joined a gang and was often arrested.
By age 13, Tyson had been arrested over 30 times. He was eventually taken to reform school – Tryon School for Boys. 
Here he met Bob Stewart, a counselor who had previously been an amateur boxing champion.
Tyson wanted to learn how to fight. Stewart reluctantly agreed to teach him in exchange for Mike keeping out of trouble and working harder at school.
Mike quickly began to improve on his grades and reading and became increasingly determined to learn all that he could about boxing.
Ultimately, Stewart introduced Tyson to Constantine "Cus" D'Amato – a boxing manager who owned a gym and took a personal interest in fighters with talent. 
D'Amato instantly recognized Tyson's talent and potential and took him under his wing. The relationship between the two would become like father and son. When Tyson was paroled from Tryon school, D'Amato took full-time custody, now enrolling him into Catskill high school.
He set his schedules for school during the day and training in the ring every evening. At this time, D'Amato also entered Tyson into amateur boxing, as well as the Junior Olympics. In 1981 and 1982, Tyson went on to win gold medals.
At age 16, Tyson's mother passed away from cancer. His behavior turned erratic and, at times, violent. He was expelled from Catskill School shortly after. 
D'Amato became his legal guardian and carried Tyson's schooling on through private tutors. Tyson also began training under the boxer Kevin Rooney.
Mike Tyson Professional Boxing Career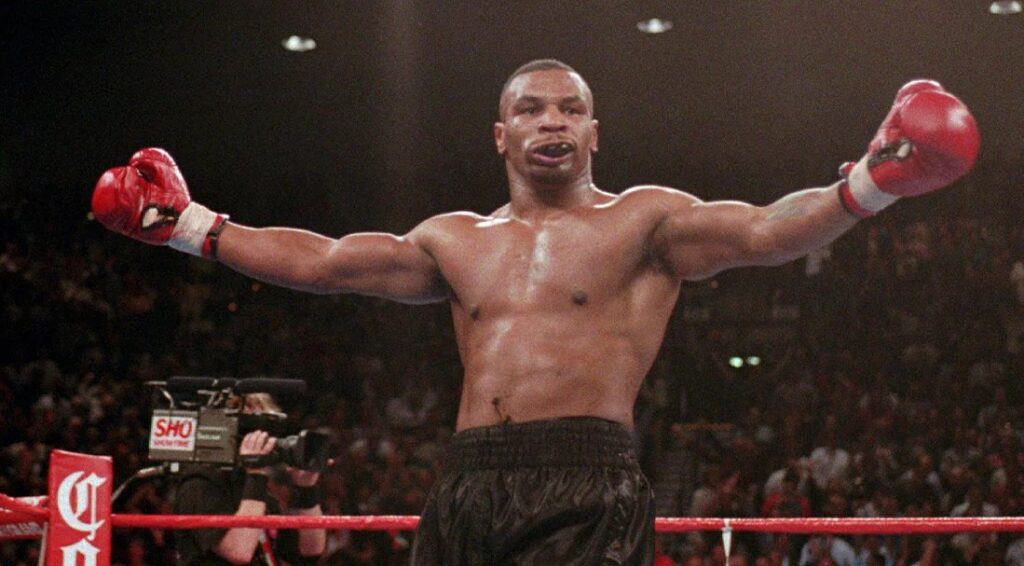 In March 1985, an 18-year-old Tyson fought his first professional boxing match against Hector Mercedes.
Tyson won the match in the first round with a TKO. He would go on to win the majority of his future matches by TKO, giving him his nickname 'Iron Mike.'
In November of the same year, Tyson's trainer D'Amato tragically passed away. Although this would not instantly affect his performance, this loss would hurt him later in life.
Kevin Rooney took over from D'Amato, and over the next year, Tyson went on to win continuous matches without defeat, achieving a record of 22-0. 21 of these wins were by TKO. Now, Tyson was finally in sight of his dream – a title fight for the WBC Heavyweight Championship.
The fight took place in November 1986, and Tyson beat Trevor Berbick in the second round by TKO, earning him the title. At age 20, Tyson had become the youngest heavyweight champion in history.
Tyson continued his unbeaten record for the next three years, soon adding the WBA and IBF heavyweight titles to his collection, becoming the first-ever heavyweight to hold all three major belts at the same time.
Tyson was on top of the world professionally, but things would begin to go downhill. He fired trainer Kevin Rooney in mid-1988 and lost his first fight to Buster Douglas in 1990, being TKO'd unexpectedly. 
In 1992, Tyson was convicted of rape and sentenced to six years in prison, plus four years of probation. He was released in March 1995 after serving less than three years of his sentence.
After his release, he had a successful comeback to the ring at first, winning his first couple of matches and retaining two of his former heavyweight championships. However, he lost the WBA title to Evander Holyfield later that year by TKO in round 11. 
A highly-anticipated rematch was scheduled for seven months later, and it arguably turned out to be the most infamous match of Tyson's career. Tyson was disqualified after biting Holyfield twice in the match. As a result of this, Tyson had his boxing license revoked shortly afterward.
Tyson returned to boxing in 1999 but was imprisoned again later that year for assault. He served three-and-a-half months of his one-year sentence. Upon his return to the ring, he went on to win multiple fights, including a victory against Lou Savarese in just 38 seconds.
Tyson had several more fights, including a massive undisputed title match against Lennox Lewis in 2002, which Lewis won by TKO in round 8. This was the last time Mike Tyson would compete for a major world heavyweight championship.  
From that point onwards, Tyson's career was littered with injuries, comeback fights, and defeats before he finally retired in 2005.
Mike Tyson Greatest Moments Caught On Video
Tyson's ferocious knockouts victories became common. However, here are 10 of his best:
Although Tyson was best known for his raw power and strength, his boxing style combining power, speed, combinations, and defense made him an extremely effective fighter.
Although Tyson's anger and rage helped him become a legend in the boxing ring, it often got him into trouble and controversial situations also:
Mike Tyson Retirement and Post-Professional
Tyson retired from his boxing career in 2005. His career record stood at 50 wins, six losses, and two no contests.
During the end of his career and in early retirement, Tyson, unfortunately, ran into money issues and was heavily in debt at one stage. However, he managed to regain his part of his riches from various ventures, including starring in Hollywood movies, having his own clothing merchandise, and setting up a marijuana business.
Tyson also held an exhibition match against Roy Jones in November 2020, 15 years after his last match. The match ended in a draw.  
Mike Tyson Family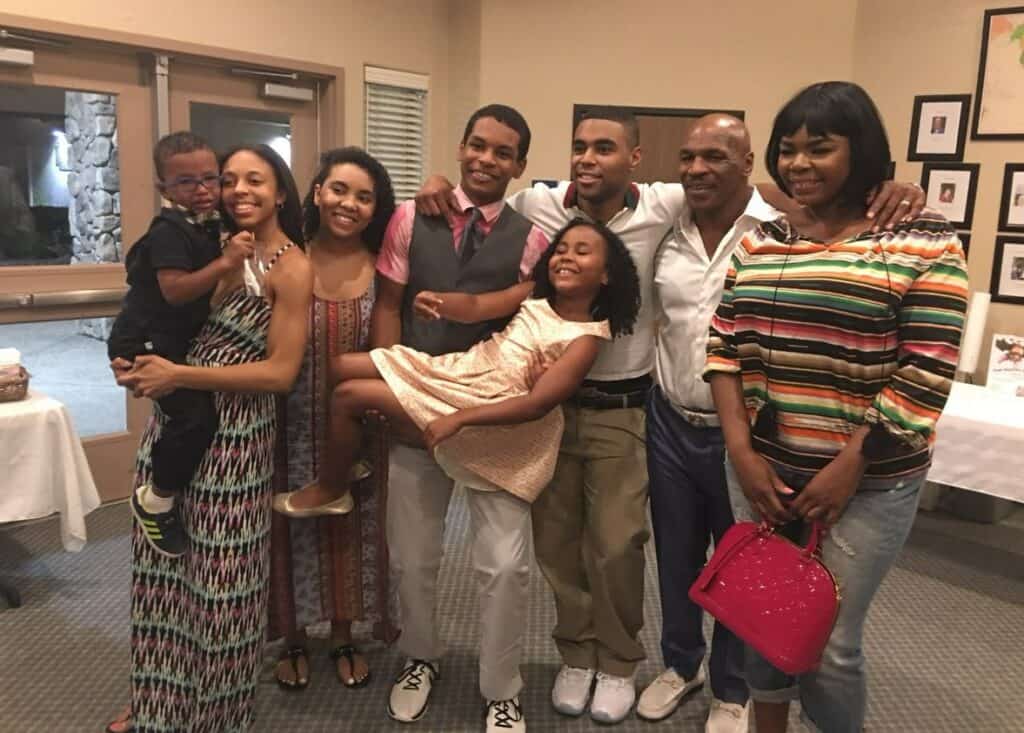 Tyson was previously married to Robin Givens from 1988-1989, then to Monica Turner from 1997 to 2003. Tyson has been married to Lakiha Spicer since 2009.
Tyson has six children.
Mikey Lorna (Daughter), Rayna (Daughter), Amir (Son), Miguel (Son), Milan (Daughter), and Morocco (Son). He sadly lost a daughter, Exodus, in an accident when she was four years old. 
Mike Tyson Endorsement and Sponsors
Despite Tyson having phenomenal success inside the boxing arena, he didn't have too many sponsors and endorsements by the end of his career. 
In his early career, he was endorsed by Pepsi, Nintendo, Kodak, Suntory Beer, and Toyota. However, many of these sponsorship deals were terminated following Tyson's personal issues.
Mike Tyson Net Worth and Career Earnings
At one point, Tyson's net worth topped $300 Million. However, by 2003, he was reportedly $23 million in debt. In 2021, Tyson's net worth stands at $10 Million.
During his career, Tyson earned upwards of $430 million from fights and endorsements. His match against Lennox Lewis was by far his highest-paid earnings.
Some of Tyson's biggest paydays include:
Michael Spinks – $20,000,000

Peter McNeeley – $25,000,000

Frank Bruno – $30,000,000

Bruce Seldon – $30,000,000

Evander Holyfield – $30,000,000

Lennox Lewis – $103,000,000
Mike Tyson Famous Quotes
"Everyone has a plan until they get punched in the face.
"In order to succeed greatly, you have to be prepared to fail greatly. If you can't do both of them, you've got a problem."
"Anger is my biggest enemy in life."
"As long as we persevere and endure, we can get anything we want."
"Everyone that you fight is not your enemy and everyone who helps you is not your friend."
"Unfortunately, sometimes you can't have fun accomplishing your goals. Sometimes people don't have the determination, the will, the steadfastness, the tenacity, they give in under the slightest struggle."

FAQs
Question: How many fights did Tyson lose?
Answer: Six. Tyson's boxing record shows a total of 58 fights in his professional career. Fifty of those he won, 44 of them being by knockout. Among the fights he did not win, he officially lost six, while two fell into the category of no contest.
Question: When did Tyson become the heavyweight champion of the world?
Answer: On 22 November 1986, Tyson beat Trevor Berbick in the second round by TKO – earning him the title of Heavyweight Champion of the world. Tyson was aged 20.
Question: Why is Mike Tyson so iconic?
Answer: Tyson has been loved and hated over the years for being such a controversial individual. However, his story is extremely inspiring. He escaped his extremely violent childhood and used this hate to become one of the most talented and best boxers in history. He also had plenty of personal problems, including huge debt, and has overcome these in time.
Citations:
Continue reading related Boxing bios: