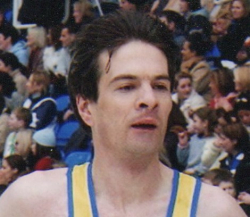 Latest posts by Stephen Hands
(see all)
Vasyl Lomachenko is regarded as one of the best pound-for-pound boxers of his generation. Lomachenko is also Ukrainian. When Russia invaded Ukraine, Lomachenko put his boxing career on hold to help defend his country. Undoubtedly none of his fights had ever been bigger and more meaningful.
It was perhaps destined that Vasyl Lomachenko would be a boxer. His father used to box and would later train his son in the fine arts of the sport. His training techniques were not always conventional, but they have certainly proven effective. Vasyl Lomachenko was one of the best amateur boxers the world has seen, winning two Olympic gold medals before turning professional.
In only his second professional fight, Lomachenko was challenging for a world title. He won one in his third fight. He has been a world champion across three different weights. A boxer with great footwork and balance, Vasyl Lomachenko has become a formidable boxer, someone the fans love to watch.
Vasyl Lomachenko intends to return to the ring and reclaim the titles he lost in 2020. However, there are times when personal ambition must be put aside, and this is one of them. Vasyl Lomachenko intends to remain in his war-torn country for the foreseeable future. Let's kick off this Vasyl Lomachenko bio with some quick facts about Vasyl.
Vasyl Lomachenko Quick Facts
Full Name Vasyl Anatoliyovych Lomachenko
Birth Date February 17, 1988
Birth Place Bilhorod-Dnistrovskyi, Ukraine
Nick Names The Matrix, Hi-Tech, Loma
Nationality Ukrainian
Siblings Sister, Anastasiia
Children Son, Anatoly, and daughter, Victoria
Spouse Elena Lomachenko
Salary $3.2 million (2021 earnings)
Net Worth Estimated $10 million
Awards Val Barker trophy for the outstanding boxer at the 2008 Olympics, Ring magazine fighter of the year for 2017, Boxing Writers Association of America's Fighter of the year for 2017
Last Updated July 2022
Vasyl Lomachenko Birthplace and Early Life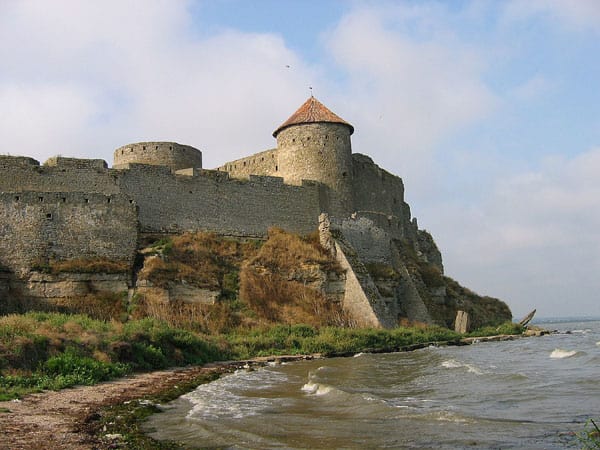 Vasyl Lomachenko was born on February 17, 1988, in Bilhorod-Dnistrovskyi, a seaport in Ukraine. His parents are Anatoly and Tetiana Lomachenko, and he has one sibling, sister Anastasiia. If anyone was born destined for a boxing career, it was Vasyl Lomachenko. At the time of Vasyl's birth, his father was a PE teacher, but he had also been a keen amateur boxer. Anatoly Lomachenko had his son wearing boxing gloves at just three days old, and as the saying goes, the rest is history.
Vasyl Lomachenko says he can't remember the exact moment he began boxing training with his father, as it's what he has always done. However, his father recognized something in his son that he saw as champion potential. The young Lomachenko was clearly not overawed by the sport and the one-on-one nature of the boxing ring. He had his first fight in 1994, pitted against a boy two years older. Lomachenko won his first taste of victory, a feeling he was not going to give up easily.
Boxing practice took up much of Lomachenko's childhood years. However, he was also encouraged to play other sports, including ice hockey and basketball. Away from sports Lomachenko earned some cash selling ice cream and newspapers during the summer months. In the meantime, he continued to box in local and regional championships before setting his sights on the national title.
Vasyl Lomachenko won the junior national championships in 2004. He added the European flyweight junior title the same year. He returned to the national championships in 2005 and competed in the 51kg weight class with the adults. This did not phase Lomachenko, who picked up his second national title. The world beckoned, and Lomachenko duly delivered. In 2006 he won the world junior title, beating Sergey Vodopyanov in the final.
The Finest Amateur Boxer?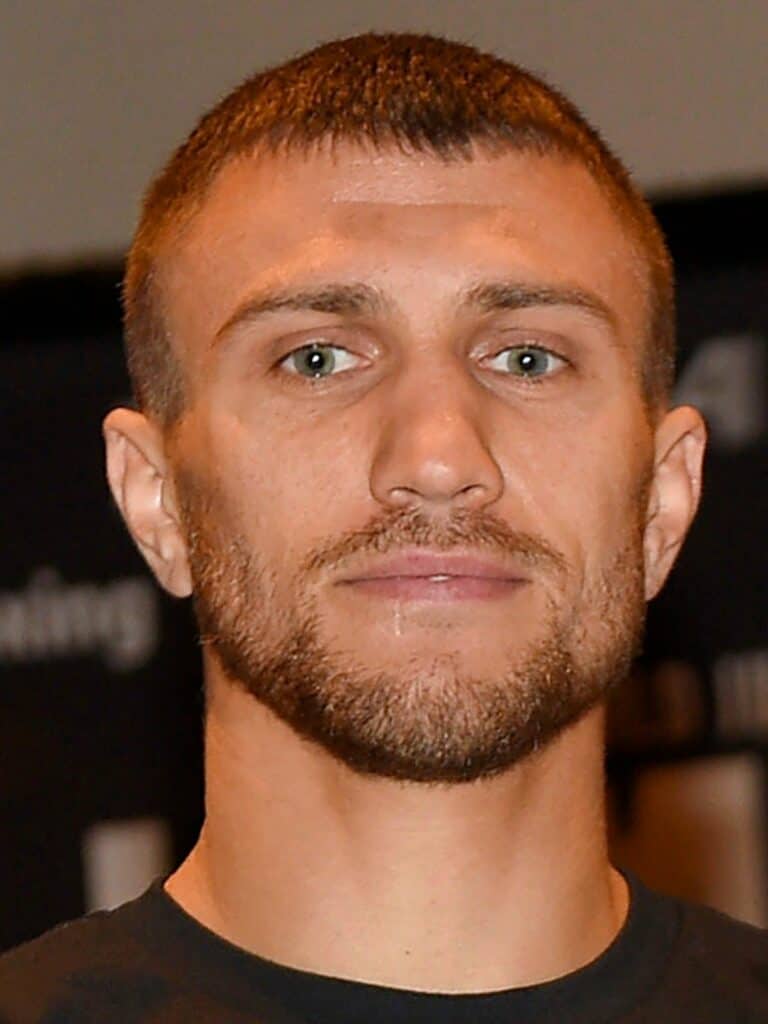 In 2007, Vasyl Lomachenko left the junior boxing scene and set out on what proved to be a remarkable amateur career. His amateur record is reported as 396 wins and just one defeat. You can imagine that the one defeat is what the boxer focuses on each time this stat is rolled out. However, that defeat was early on in his amateur career and quickly avenged. For us mere mortals, an element that also stands out is the sheer number of fights before he turned pro in 2013.
Lomachenko represented Ukraine at the 2007 world championships in Chicago. He fought in the featherweight division, negotiating his way through the rounds to the final, where he lost to Russia's Albert Selimov. He could never have known at that point, but Selimov would be the only fighter to beat Lomachenko as an amateur. Lomachenko returned home with a silver medal. However, Lomachenko had earned a place at the 2008 Olympics. This may have slightly tapered his disappointment at losing the final.
As fate would have it, Albert Selimov was Lomachenko's first-round opponent at the Beijing Olympics. History would not repeat itself, and Lomachenko avenged his defeat from the previous year. Lomachenko went on to win the gold in convincing fashion. He was awarded the Val Barker trophy as the most outstanding boxer at the games. He followed this up by winning the European Championship the same year. Lomachenko then became the first Ukrainian since the nation's independence to win the World Championships in Milan in 2009.
The amateur titles continued to flow, although not immediately. Injury prevented Lomachenko from boxing in 2010. However, any hopes his opponents had that this may have dampened his quest for honors were soon to be dashed. 2011 saw Lomachenko back at the World Championships, this time in the lightweight division. He added another gold to his growing collection and became a world champion in two weights. Lomachenko also qualified for the 2012 London Olympics, where he won his second Olympic gold medal. In the final, he defeated South Korea's Han Soon-Chul 19-9, reinforcing his status as one of the best-ever amateur boxers.
Detailing Lomachenko's amateur record could be a full-time job in itself. In addition to the titles and records, he fought and defeated a host of talented boxers amid his 396 wins. It is why for many he ranks as one of the best amateur boxers the world has seen. In the early part of 2013, Lomachenko participated in six fights as part of the World Series of Boxing. This was before taking the next and inevitable step in his boxing career.
Vasyl Lomachenko Professional Career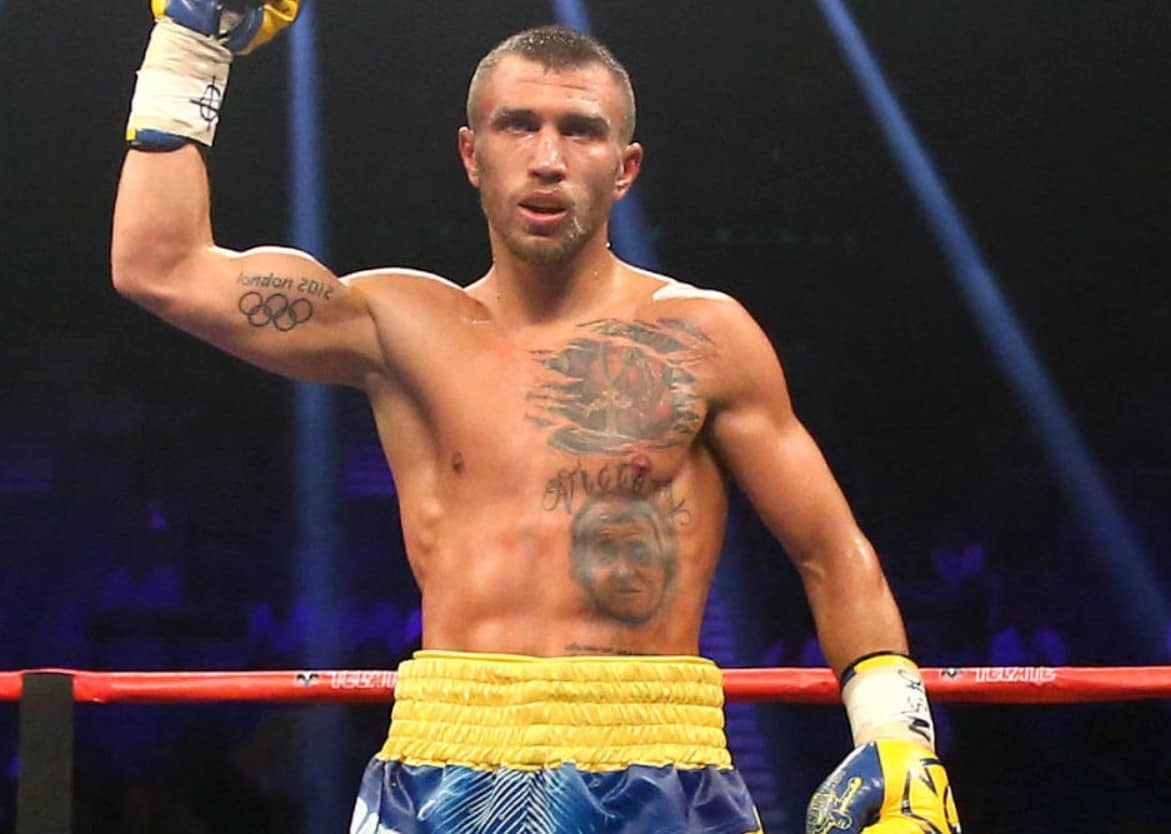 Vasyl Lomachenko's amateur record was bound to raise attention. In 2013 he signed a multi-year deal with Top Rank. This allowed him to start with 10-round pro fights, with an early shot at a world title as the goal. Lomachenko made his professional debut at the age of 25 in October 2013 against Jose Ramirez. He signaled his intent by winning the fight with a fourth-round knockout.
His impressive debut paved the way for a crack at the WBO featherweight title in only his second professional fight. In March 2014, he faced the experienced Mexican boxer, Orlando Salido. Lomachenko would experience an unfamiliar feeling — that of losing. After a controversial fight in which Salida was accused of getting away with illegal punches, Lomachenko lost out on a split decision. However, he did not have to wait long for another chance to become a world champion.
World Champion in Only His Third Fight
Orlando Salido did not meet the required weight, and so the WBO featherweight title was vacant once more. Vasyl Lomachenko was offered the chance to fight for the title. His opponent was the American fighter Gary Russell Jr, winner of all his previous 24 fights. Lomachenko produced a dominating performance. The fight went the distance, but Lomachenko was given the verdict. He was only the second boxer after Saensak Muangsurin to win a world title so quickly, in just his third professional fight.
This title win was the start of a six-year run where Vasyl Lomachenko remained undefeated. He successfully defended his featherweight title against Suriya Tatakhun, winning on a unanimous points verdict. There were two more successful defenses of his featherweight title in 2015. He then moved up a weight division to challenge for the WBO Super Featherweight title against Roman Martinez in June 2016. Lomachenko saw off Martinez with a fifth-round knock-out. In doing so, he claimed his second world title belt in only his seventh professional fight.
Three World Titles, Three Different Weights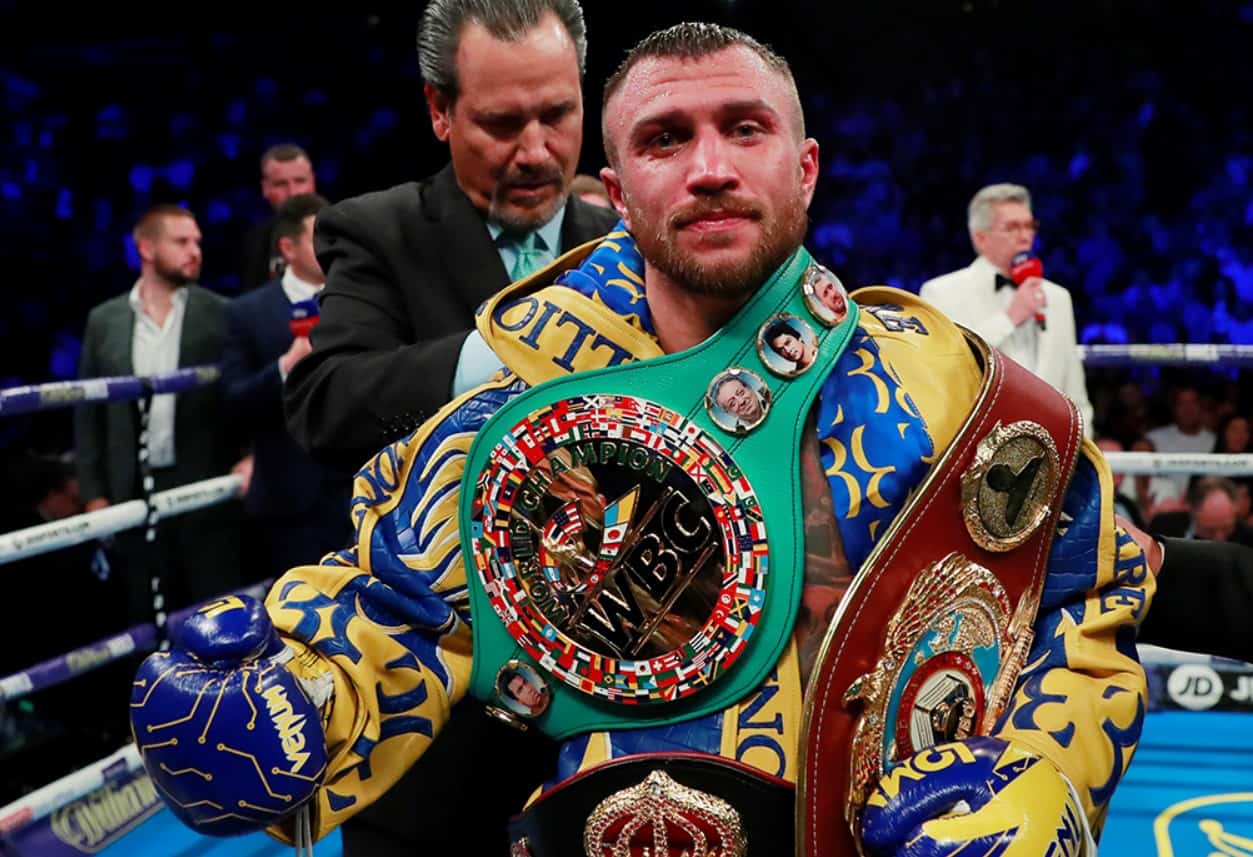 Vasyl Lomachenko had the air of an unstoppable fighter. His next four fights saw him defend his WBO title, with all four opponents forced to retire during the fight. Lomachenko was box office by now. The last of these fights against Guillermo Rigondeaux is reported to have attracted an average of 1.72 million viewers on ESPN. However, it was now time for a shot at another weight class.
Madison Square Garden played host to the fight between Vasyl Lomachenko and Jorge Linares, with an eager crowd of 10,000 in attendance. However, it was not all plain sailing for the Ukrainian. He was put on the canvas for the first time in his career in the sixth round. Lomachenko recovered to return the favor to his opponent in the tenth round. An uppercut and a body shot ended the evening for Linares and won Lomachenko the WBA lightweight crown. It was his third world title at three different weights. Lomachenko completed this feat in 12 professional fights, the quickest by any boxer.
A Second Defeat
They say all good things come to an end. Following another three title defenses, Vasyl Lomachenko tasted only his second professional defeat. He started the fight against Teofimo Lopez slowly and despite coming on strong as the fight progressed, it was not enough to undo the early damage. Lopez won on a unanimous points decision to take the WBO lightweight title off Lomachenko. It was a surprise result, but if there is one thing we have seen in his career, Lomachenko comes back strongly from a defeat.
Lomachenko knocked out the Japanese fighter Masayoshi Nakatani in the ninth round of their fight in Las Vegas. It was a gutsy win after sustaining a gash in the first round following a clash of heads. It was also a signal that he meant business and wanted his titles back. Next up in December 2021 was Richard Commey. Another dominant display saw Lomachenko win by a comfortable unanimous points decision. He was biding his time for a rematch with Lopez, but events at home would provide a more immediate challenge.
Boxing Put on Hold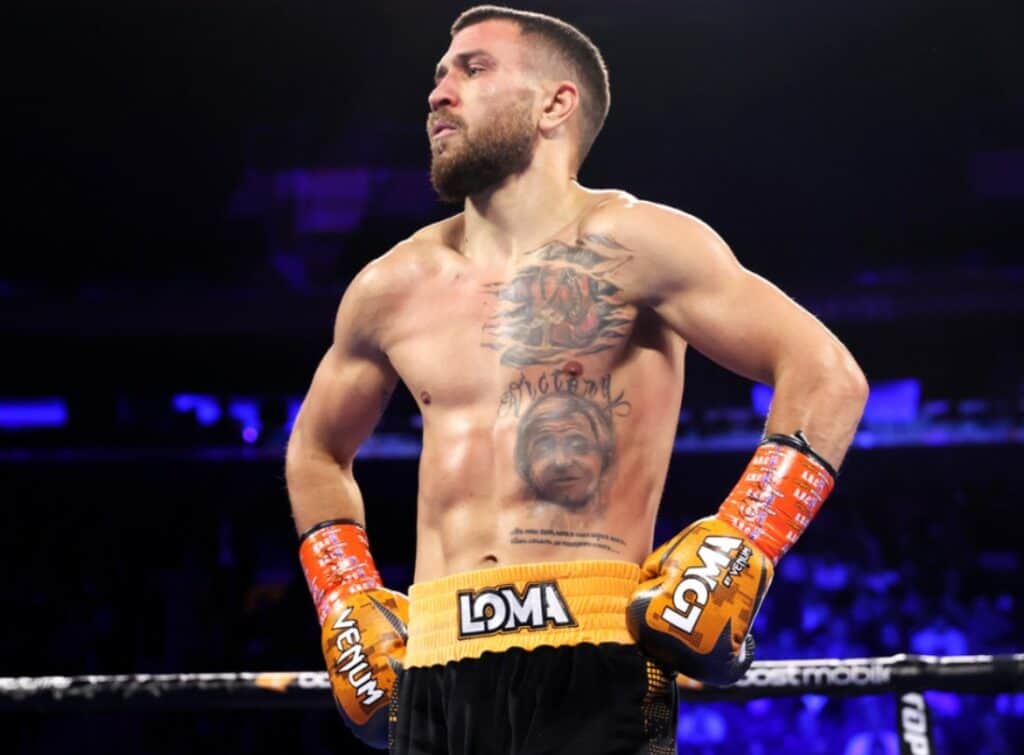 Following Russia's invasion of Ukraine, Vasyl Lomachenko decided to remain in his home country. He was scheduled for a world-title fight against George Kambosos Jr in June 2022. However, Lomachenko turned down the fight to stay in Ukraine and help defend his home country. The decision was completely understood and respected by his proposed opponent.
Vasyl Lomachenko's boxing career is therefore placed on hiatus for the foreseeable future. He stated he would not return to boxing until the fighting had stopped in Ukraine. On his return, Lomachenko joined the territorial defense force in the region where he grew up. However, recent reports suggest he could make a return to the ring before the end of 2022.
No opponent has been named. Lomachenko would likely want a crack at the title fight he turned down to stay in Ukraine. This would pit him against American boxer Devin Haney. He defeated Kambosos Jr after replacing Lomachenko for the original title fight.
Unconventional Training Methods
Vasyl Lomachenko's training with his father has been instrumental in his success. However, those training methods are not always the most conventional. It was reported that in his formative years, Lomachenko was made to stop boxing for four years. From the age of nine, he took dance classes instead. Lomachenko's father believed this would improve his footwork to the level required to become a boxing world champion. The evidence today suggests it worked.
Anatoly Lomachenko continues to use left-of-field training methods today. Tennis and basketball are incorporated into the routine alongside the stamina workouts. Frequent mental and memory tests are employed too. The swimming pool is a consistent theme too. However, it is not all about lengths in the pool. One of the more curious training techniques centers around Lomachenko holding his breath underwater. It is said he can hold his breath for up to four and a half minutes. This is a practice designed to adapt his body to push through levels of discomfort.
Vasyl Lomachenko Videos
Vasyl Lomachenko on his way to winning his first Olympic gold medal at the 2008 Beijing games.
Lomachenko wins his first world title in only his third professional fight.
The punching power of Vasyl Lomachenko.
Highlights of Lomachenko's surprise defeat to Teofimo Lopez.
Vasyl Lomachenko Family
Vasyl Lomachenko is married to Elena and they have two children, Anatoly and Victoria. The couple prefers to keep their private lives out of the press and social media as much as possible. However, it is believed they met while at high school. Their son Anatoly is named after Vasyl Lomachenko's father. He is said to already be showing his father's boxing instinct. The family is based in California, north of Los Angeles where Lomachenko also trains.
We have already talked about Lomachenko's father's influence. However, his mother was also an important athletic influence in the Lomachenko household. Tetiana Lomachenko was an aerobics trainer. They say you are a product of your environment. Through his parents, Lomachenko had the necessary support to guide his sporting talent from the beginning.
Vasyl Lomachenko Net Worth and Career Earnings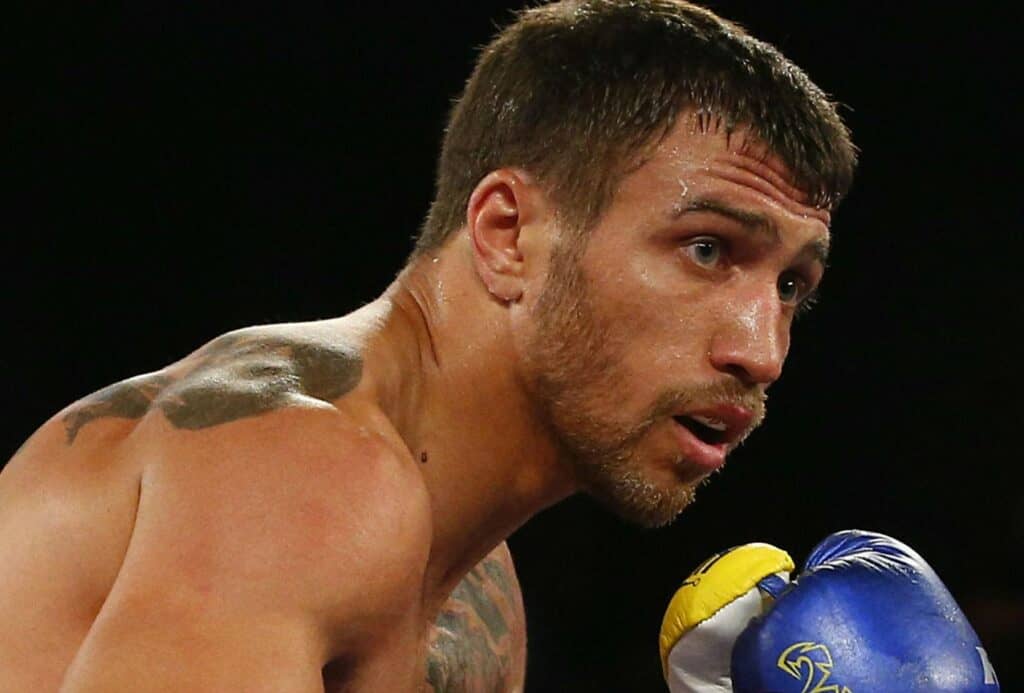 Vasyl Lomachenko's net worth is estimated to be around $10 million. Following such a stellar amateur career, Lomachenko was able to command high-profile professional fights. The higher the profile of the fight the larger the purse Lomachenko could expect to earn. As his career grew so did his potential earnings. It is not just the guaranteed payout from the fight. Lomachenko also takes home a percentage share of pay-per-view revenues.
By the time he fought Jorge Linares, Lomachenko is reported to have earned a cool $1 million. This included 50% of the pay-per-view share. When he fought and lost to Teofimo Lopez, Lomachenko's pay packet for the day was reported as $3.25 million. Not a bad evening's work in anyone's book. His earning potential dipped a little after the defeat. However, Lomachenko is still believed to have taken home around $2 million from his last fight against Richard Commey.
As an athlete at the top of his sport, Lomachenko is also an attractive prospect for sponsors. In 2019 he became an ambassador for Billionaire, a luxury brand for men. He is also sponsored by Venum, a leading combat sports brand. A video online shows Lomachenko unpacking items of kit sent from Venum. This included a personalized UFC kit, teasing fans of a possible change in career direction at some point.
Vasyl Lomachenko Famous Quotes
"If you're scared of something, don't do it. But if you're going to do it don't be scared."
"I am not like most fighters. I want to be on the list of the greatest, best boxers in history."
"My talent is I understand what I want."
"I think footwork is one of the most important things to becoming a great fighter. That's where everything starts."
FAQs
Question: How old is Vasyl Lomachenko?
Answer: Vasyl Lomachenko is 34 years old. He was born on February 17, 1988.
Question: What was Vasyl Lomachenko's first professional world title?
Answer:Vasyl Lomachenko won the WBO world featherweight title first, in just his third professional fight.
Question: Has anyone beaten Vasyl Lomachenko since he turned professional?
Answer: Yes, he has been defeated twice in 18 professional fights, against Orlando Salido and Teofimo Lopez.
Question: Is Vasyl Lomachenko retired?
Answer: No, but Lomachenko isn't currently boxing after returning to Ukraine following Russia's invasion. It is rumored he may return to the ring later in 2022.
Research Citations
Continue reading related boxing star bios: