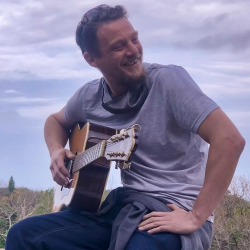 Latest posts by Tom Allport
(see all)
Scott Hall (AKA Razor Ramon) Bio
Scott Hall is a retired professional wrestler and entertainer, most famous as his wrestling alter ego 'Razor Ramon'. He was named to the World Wrestling Entertainment (WWE) Hall of Fame in 2014, and again in 2019 as a founding member of the wrestling stable New World Order (nWo).
Scott Hall Quick Facts
Full Name: Scott Oliver Hall
Birth Date: 20/10/1958
Birth Place: St Mary's County, Maryland
Nick Name: Razor Ramon / The Diamond Stud / Starship Coyote / Texas Scott Hall / Scott Gator Hall / The Blonde Outlaw
Nationality: US
Siblings: Unknown
Children: Cody Taylor Hall & Cassidy Lee Hall
Partner / Spouse: Dana Lee Burgio (married: 1990 – Divorced: 1998) Dana Lee Burgio (remarried: 1999 – divorced: 2001) Jessica Hart (Married 2006 – Divorced 2007)
Profession: Wrestler (retired) / Actor & Entertainer
Current Salary: $95,000
Net Worth: $3,000,000
Awards:

Four-time WWF Intercontinental champion
Two-time WCW US heavyweight champion
WCW world television champion
Seven times WCW tag team champion
TNA tag team champion
AWA tag team champion
WWC universal heavyweight champion
USWA unified world heavyweight champion

Interesting fact: In 1983, a terrible incident led Scott Hall to shoot a man in self-defense. He was arrested but not charged due to insufficient evidence.
Last Updated: 06/28/2021
Scott Hall Birthplace and Early Life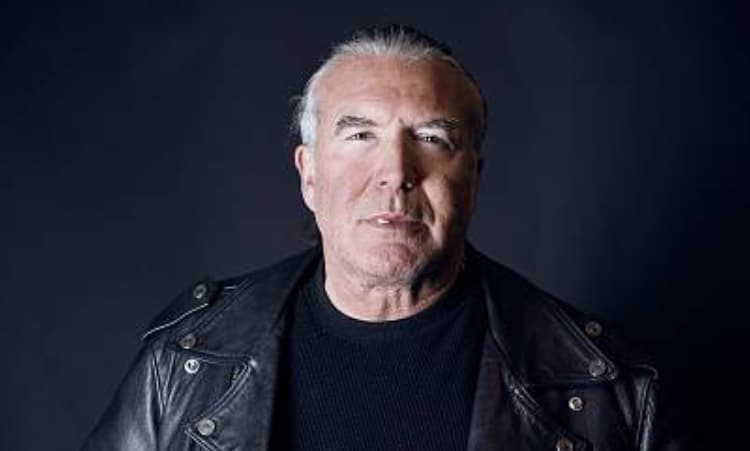 Scott Hall was born in the early fall of 1958, in St Mary's, Maryland. The Halls were a military family, and using Scott's own words, "alcoholic rednecks." After a childhood experience at a local promotion in Ft. Rucker, AL. Scott Hall was hooked on wrestling.
Scott Hall received his high school education in former West Germany at the All American High School, Munich. At the age of 15, he returned with his family to Maryland and completed his education at St. Mary's College.
The Turning Point
Aged 25, Scott Hall was working as a bartender in a gentleman's club when a dark turn of fate would change his life forever. Speaking in an emotional ESPN documentary – E:60 – Scott Hall says,
"It's burnt in my brain. Like, I drilled him, he went down, and his shirt went up, and he was reaching for the gun, so I reached for it too. We wrestled around with the gun. I took it and shot him in the head."
Scott Hall was arrested for second-degree murder. There was not enough evidence, and he was acquitted. Following the incident, Hall turned to fitness instead of counseling and joined various gyms to work out his demons.
Wrestling Training
At a billed height of 6'8" (202cm), pumping iron, and in his prime at 26, it wasn't long before Scott Hall's wrestling potential was noticed.
Scott Hall received his first formal training under the unforgiving tutelage of Hiro Matsuda. Matsuda is alleged to have broken the leg of another WWE Hall of Famer – 'Hollywood' Hulk Hogan, during Hogan's early training.
A chance meeting with another professional wrestler – Barry Windham – would see Hall leave Matsuda's harsh regime. He joined Dan Spivey and began training with him under Windham and Dustin, aka Dusty Rhodes.
Professional Career 1984
Scott Hall's professional debut came in the National Wrestling Alliance (NWA) in 1984.
With the aid of Jim Crockett, Scott Hall was given the name of 'Coyote' and was paired with Dan Spivey to form the tag team 'American Starship.'
The tag team moved from the Carolinas to Kansas City, where Scott Hall made a connection with AWA promoter Verne Gagne. Scott Hall was eventually convinced to continue his wrestling career in Minneapolis. He was dubbed 'Magnum' Scott Hall by Gagne due to his impressive mustache.
1985
Towards the end of 1985, Scott Hall formed a tag team partnership with Curt Hennig. Hennig was a good friend to Hall. They became 'faces', and their impressive stats saw them quickly challenging for the title.
Having beaten the title holders, 'Gorgeous' Jimmy Garvin and 'Mr. Electricity Steve Regal, convincingly in November; It was a 'non-championship fight, so Hennig and Hall would need to undergo the dirty tricks of the 'heels' again to claim the title.
1986
In January of 1986, Scott Hall and Curt Hennig won the AWA World Tag Team Title in an hour-long bout. Hall and Hennig defended the title for a little under 6 months before suffering defeat at the hands of Buddy Rose and Doug Somers.
1987
Shortly after losing the tag team title, Scott Hall and Curt Hennig split. In August, Hall had a tryout with the WWF in a tag team match alongside Jerry Allen, but lost to Barry Horowitz and 'Iron' Mike Sharpe
1988
In 1987 and 1988 Scott Hall traveled to Japan to compete in the New Japan Pro Wrestling (NJPW) league. Though he frequently returned for matches in the US.
By 1989 Hall had failed to acclimatize to the cold in Minneapolis and recognized the AWA's imminent failure. He left the AWA and returned to the NWA, which was also in the process of change.
1989

In 1989 Scott Hall returned to the NWA, which became World Championship Wrestling (WCW). His debut bout in WCW came on June 16th to challenge the world tag team champions The Freebirds. Scott Hall was paired with Randy Rose for the challenge, but they were unsuccessful.
On June 29th, 1989, in his home county of Maryland, Hall won his first solo victory in WCW against Rip Morgan. This led to his first televised bout a week later. In his WCW TV debut on July 9th, Scott 'Gator' Hall was defeated by 'The Great Muta.'
1990
In 1990 Scott Hall had another tryout for the WWF, this time in a solo bout, but he was defeated by Paul Roma.
Scott Hall returned to the NJPW from March until the 'Catch Cup 90' in Germany that December. The German Catch Wrestling Association (CWA) fans saw Scott Hall reach the tournament final. During the tournament, Hall was pitched against the Austrian Otto Wanz in his retirement bout.
Scott Hall also competed in Puerto Rico's World Wrestling Council (WWC), where he would win the Caribbean championship belt the following year.
1991
Overall, 1991 was a mixed year for Scott Hall. In March, he won the World Wrestling Council (WWC) Caribbean Heavyweight belt from Miguelito Perez in Puerto Rico. But 'The Blonde Outlaw,' as he was known in the promotion, lost it again a month later.
Scott Hall returned to the WCW in need of a new image. He called on 'Diamond' Dallas Page (DDP) to help out. Hall adopted a 5-o'clock shadow and changed his hair to include a single Superman-style curl on his forehead.
The curl became a signature look he would keep throughout the rest of his wrestling career. With the finishing touch of a toothpick in the corner of his mouth – the perfect projectile to disrespect and enrage an opponent. Many of Scott Hall's friends didn't even recognize him.
Hall also adopted a new signature finisher, The Diamond Death Drop, which would later become the Razors Edge. With all the touches to complete the character, Scott Hall became a heel with his new persona, 'The Diamond Stud.'
The Diamond Stud made a bit of a splash when he first entered WCW, but the ripples soon faded.
1992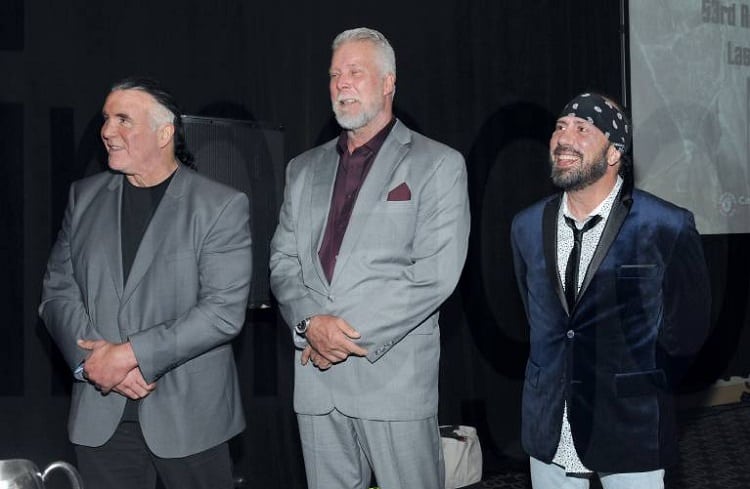 Scott Hall had a few more bouts as 'The Diamond Stud', including this bizarre match.
Teaming up with DDP didn't amount to much in the ring, but it did give Scott Hall the taste for having a bad guy image. DDP's 'Diamond Mine' stable also consisted of Vinnie Vegas. Vegas would later become Kevin Nash, another co-founder of the 'nWo' alongside Scott Hall and 'Hollywood' Hulk Hogan.
The Diamond stud and Vinnie Vegas teamed up a few times for tag team events, but Scott Hall's time with The Diamond Mine was short-lived. A week after his match on May 8th Scott Hall signed with the WWF.
May 1992
WWF & the Birth of Razor Ramon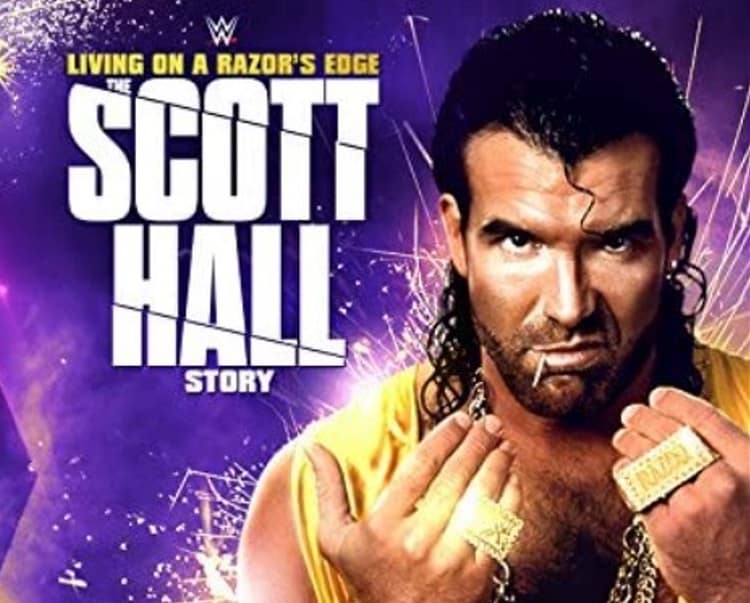 Scott Hall had a meeting with Vince McMahon, CEO of the WWF. McMahon had an idea to give Hall a military backstory. Hall wasn't sold and did his impersonation of Tony Montana,
"Say hello to the bad guy."
With a catchphrase to match, the swaggering, pseudo-Cuban 'Razor Ramon' was born. His official debut in WWF was on August 8th, 1992, following weeks of hype.
Tito Santana, who is credited with suggesting the Ramon part of Razor's name, appears here as Hall's opponent. This clip is from a WWF bout before Razor's official debut, possibly the only time Razor Ramon ever appeared wearing tights.
1993
Razor Ramon won the 1993 Battle Royale. This victory would see him crowned 'Intercontinental Champion.' At the time there were two intercontinental championship belts.
The legitimate belt was awarded to Ramon for winning the battle royale. The second was in possession of reigning champion, Shawn Micheals. Micheals had been suspended during his reign as champion and refused to acknowledge Ramon's title.
Shawn Micheals and Razor Ramon finally settled the dispute at Wrestlemania 10 in an epic 'Ladder Match.' The bout between Micheals and Ramon is widely regarded as one of the best fights in Wrestlemania history.
https://www.dailymotion.com/video/x793nf
Later in 1993, Razor Ramon completed his first switch to babyface by publicly shaming the team of Money Inc – 'The Million Dollar Man' Ted DeBiase and Irwin R Schyster. Ramon beat Ted DeBiase in his retirement match at Summerslam '93.
1994
Razor Ramon continued his feud with Shawn Micheals and his bodyguard 'Diesel' (aka Kevin Nash). Hall lost the title to Diesel in April, but reclaimed it a few months later.
At 'Survivor Series' on November 23rd, Razor Ramon captained a 5 man team called the 'Bad Guys.' They faced off against Shawn Micheals and his 4 selections named 'The Teamsters'. In a ten-man battle, Razor was the last man standing. This bout started a feud between Razor Ramon and Jeff Jarrett.
1995
Razor Ramon lost the intercontinental championship to Jeff Jarrett at the Royal Rumble in January. He reclaimed the title from Jarret less than 6 months later, in another 'ladder match' in May. Ramon received a rib injury during the match but found a replacement.
Savio Vega replaced Ramon on the roster and earned his respect by beating his old rival from 'Money Inc' Irwin R Schyster. Under Ramon's management Savio Vega reached the final of 'King of the ring' on June 25th.
After his recovery Razor Ramon joined forces with Vega in a tag team. Despite a few convincing displays they were unsuccessful in their challenge for the tag team title.
Just a few weeks later Ramon was to be disappointed again in his search for gold. He faced off against Shawn Micheals again, this time in a solo match. Micheals now held the title, but Ramon was unable to beat him at Summerslam '95.
1996 Return to WCW & the Birth of nWo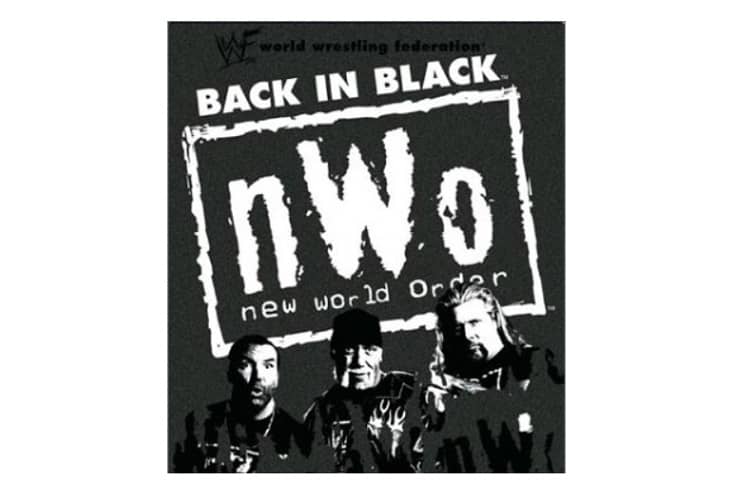 Scott Hall returned to WCW in May under his own name. Still sporting the swagger, and periodically during his debut appearance, the accent of Razor Ramon.
Hall was joined soon after by Diesel, now with the name Kevin Nash. Together they formed a heel tag team partnership called 'The Outsiders'.
The angle The Outsiders were playing was a hostile takeover of the WCW promotion. The storyline in the ring was almost exactly what was going on in the boardrooms at the WWF and WCW.
The team of Hall and Nash would dominate the WCW tag team billing for the next month. The WCW was buckling under the onslaught and scrambled to assemble a tag team that was up to the challenge.
The team of Scott Hall and Kevin Nash scheduled a triple threat tag team match against the cream of the WCW. But the pair were cagey about who would be their third man. Then on July 7th, at 'Bash at the Beach' The Outsiders began one of the most audacious angles in the history of wrestling.
The Outsiders' third man seemed to be a no-show, and the match could go either way. All five men that had started the bout were in bad shape. In a thrilling twist, Hollywood Hulk Hogan arrived. Surely 'The Hulk', hero of the WCW would smash these disrespectful interlopers?
After almost 15 years as the 'All-American good guy' Hogan entered the competition on the side of the Heels – Hall and Nash. That night Hogan went from being the best-loved babyface in wrestling history to a pariah among disbelieving fans.
The birth of nWo may have just been an angle, but it truly appeared to have the power to undermine the WCW. Either way, it was a turn that brought a huge resurgence of interest to the industry.
The Outsiders went on to win their first WCW tag team championship title at Halloween Havoc that fall.
1997
On Jan 25th at 'Souled Out,' The Outsiders lost the tag team title, but it was returned on a technicality. As the Executive Vice President of WCW (Eric Bischoff) was a member of nWo these technicalities occurred anytime The Outsiders lost. Due to this, they held the title for almost a year, from October 27th '96 until October 13th '97.
In November Scott Hall competed in 'World War 3', winning the 60 man battle royale. This victory earned Hall a chance to compete against Sting for the WCW Heavyweight Title the following year.
1998

On Jan 12 The Outsiders were matched against the Steiner Brothers. Due to the previous 'technicalities', this would be the fourth time The Outsiders won the title. They would lose, then retake the gold before the end of the following month. This made Scott Hall a 5-time tag team champion in less than 18 months.
This point in the era showed some very poor taste, which Eric Bischoff has publicly admitted to regretting.
Scott Hall's problems with addiction were common knowledge, even among fans. However, instead of attempting to deal with the problem discreetly, the WCW buried Hall with an angle. Scott's trouble with addiction became the punchline of a very bad joke.
With his new image Hall spiraled out of control. Celebrations led to parties, which led to alcohol and drugs. He was arrested and issued a misdemeanor for groping a woman while intoxicated.
His struggles with addiction began to catch up, and Scott booked himself into rehab. According to this interview, this was not the first attempt Scott Hall had made at rehabilitation. Sadly it would not be the last.
During Scott Hall's time in Rehab, Hogan and Nash split the nWo into two rival factions. This was just the first of many feuds within nWo. On May 17th The Outsiders lost their title when Hall turned on Nash aligning himself with Hogan's faction.
During a turbulent few months, Scott Hall lost and then regained the favor of nWo Hollywood. This tag-team appearance alongside nWo Hollywood's 'The Giant' cemented Hall's grip on the WCW tag team gold for the sixth time.
1999
On February 21st at 'Superbrawl XI' Scott Hall won the WCW US Heavyweight Championship belt from 'Rowdy' Roddy Piper.
Hall was stripped of his gold for his inability to compete due to injury. Hall had recovered by late fall, however, and in a 4-way ladder match he came out on top to reclaim the WCW US title.
Scott Hall won the WCW Television championship by default. This time it was his opponent that was injured. A week later in a dressing room skit, Hall and Nash threw the belt in the trash.
On December 13th Scott Hall and Kevin Nash appeared for what would turn out to be Hall's final tag team appearance in WCW. Back in a tag team with his old friend Kevin Nash, Scott Hall won the WCW tag team title for the seventh time.
2000
The first two years of the millennium did not go well for Scott Hall. He was stripped of his titles, again due to injury. An unsuccessful attempt to regain the US Heavyweight title at Superbrawl on February 20th would be his final match in WCW.
Hall's girlfriend at the time was a production assistant and also the niece of the TNT president. Hall was caught in the company of an ex-girlfriend and was dropped by the WCW.
He wouldn't wrestle again in 2000 until November 20th where he lost in an ECW event to 'Big' Sal Graziano.
2001
A return to NJPW in March reunited Scott Hall with an old nWo teammate Sting, now fighting under the name Super J. While in Japan, Scott Hall lost a challenge against the NJPW triple crown holder Keiji Mutoh. (Yes, Keiji Mutoh is the same 'The Great Muta' who defeated Hall in his first televised WCW match over a decade earlier.)
2002 Return to the WWF/WWE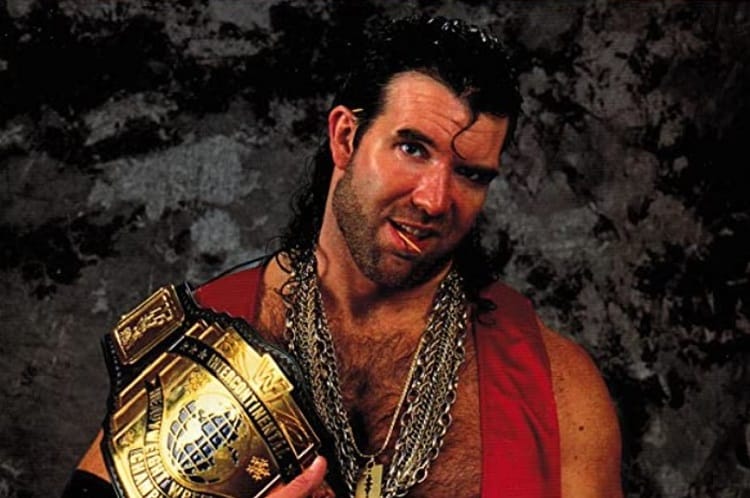 In February Scott Hall, Kevin Nash and Hollywood Hulk Hogan would be reunited in a dramatic return to the WWF promotion. Rick Flair was causing a similar problem to Vince McMahon as nWo had initially caused in the WCW.
The angle was that McMahon would "poison" the WWF by inviting in the nWo. The WWF would become the WWE, but Scott Hall would have no part to play in the transition.
Hall only competed a few times in the promotion in 2002. He became intoxicated on an airplane and he was dropped from the WWF roster on May 7th.
TNA Wrestling 2002 – 2010
Scott Hall joined the TNA wrestling promotion in 2002. But due to his part-time contract (and full-time substance abuse) only made infrequent appearances.
Hall and Nash, once again in a tag team partnership, this time named 'The Band', took the TNA Wrestling tag team championship gold. But typical of the TNA's gimmicks, there wasn't even a contest to decide the new champions.
The June 10th, 2010 episode of impact would be Hall's last appearance in the TNA. The Band was stripped of the title due to Scott's legal trouble and he was dropped from the roster the next day.
2007 Return to the WWC
In 2007 Scott Hall returned to Puerto Rico. On July 14th Hall took down Carlito and Apollo in a three-way match to claim the WWC World Heavyweight title.
He successfully defended against several challengers until he was drawn to the Juggalo Championship Wrestling promotion in August. Hall lost the WWC world title due to his absence.
2007 – 2009 Juggalo Championship Wrestling
Scott Hall's debut was against the defending JCW Heavyweight Champion Corporal Robinson. Hall was pinned by the champ and had no further bouts, but he must have made a good impression.
Two months later Scott Hall, Corporal Robinson, and Violent J formed the stable Juggalo World Order or JWO.
Over the next few years, Hall was involved in some of the JWO angles. But he saw no action following his debut.
2010
2010 marked the official retirement of Scott Hall from competitive wrestling. Hall checked himself into rehab again following his release by the TNA. According to statements the WWE paid for his treatment and Hall was fitted with an internal pacemaker and defibrillator.
Hall needed urgent medical attention twice more in 2010 when he was diagnosed with double pneumonia.
2011
Hall also started suffering from seizures and was diagnosed with epilepsy.
Despite his obvious ill health, Scott Hall still booked himself to fight in an event in 2011. Arriving at the match venue with a hospital band on his wrist, and barely able to stand. The event organizer (or Hall himself) insisted the show must go on. Hall later apologized to fans for the display.
Towards the end of 2011, ESPN's E60 team recorded and published the documentary "Scott Hall, The Wrestler". The moving sentiment that is expressed by Hall's son and ex-wife seems to finally have an impact on his life choices.
2013
Diamond Dallas Page invited Hall into his home, recognizing he needed a positive environment where Hall could stay sober.
A fundraiser, organized by Page, raised money to pay for essential medical treatment for Scott Hall. This also reminded Scott that he had not been forgotten by his friends and fans.
2014
In March, Razor Ramon was inducted into the WWE hall of fame, but the event made no mention of Scott Hall. Later in the year, the nWo founders were reunited in celebration of Hulk Hogan's birthday.
2015 – Present
Scott Hall has remained involved in WWE and the nWo stable. Promoting the nWo's brand and fighters. Since receiving the help of Diamond Dallas Page, Hall seems to have the worst of his troubles under control.
In 2019 Scott Hall was inducted again into the WWE hall of fame. This time under his own name, as one of the founding members of nWo
A 60-year-old Scott Hall can be seen in this interview from February 2021, sober and coherent talking about faith, suicide, addiction, and his love of the sport.
Scott Hall's Impact on the Sport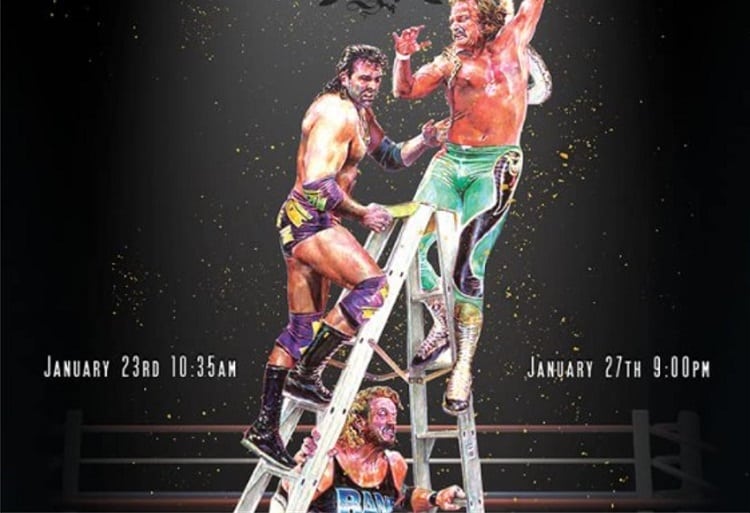 Scott Hall's greatest contribution to wrestling has probably been to those coming after.
In an interview, Scott Hall alleged that the WWF would pay $150 per match for a 10 match contract. This was not including bonuses, but even for the time, the pay was shockingly low.
Before Hall left for the WCW he had a meeting with Vince McMahon to discuss finances. He requested a larger percentage of merchandise sales of Razor products. But McMahon wouldn't budge and despite a later attempt to reopen negotiations, Hall left.
Nowadays it is customary for Wrestlers to receive 50% of the profit from merchandise sales as part of their contract.
Family
Scott Hall's relationship with his family was severely damaged by his addiction to substances. Hall's former wife also mentions his addiction to wrestling having a higher priority than his family.
The 2011 E:60 documentary shows Hall attempting to build bridges with his son and to become involved in his training and promotion as a professional wrestler.
10 years on and Cody Taylor Hall has succeeded, and at 6'10" and 268lbs who's going to stop him?
Scott Hall Net Worth and Career Earnings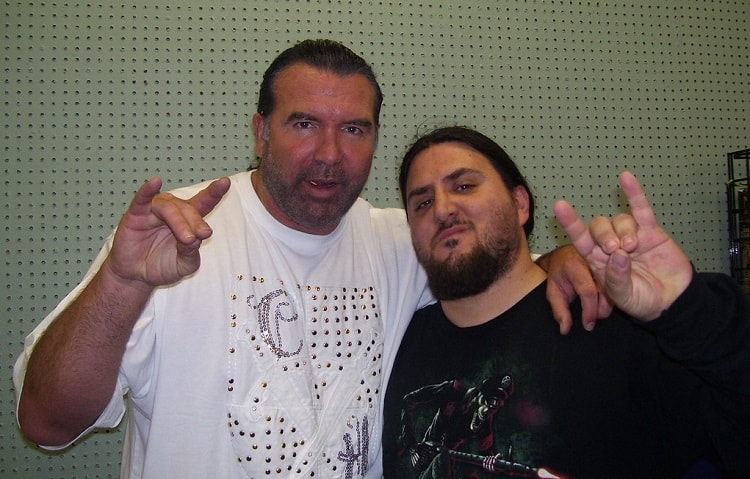 Scott Hall's net worth is around $3,000,000 which puts him at the bottom of wrestling's top-tier earners for the time.
Records show he earned over $4,000,000 during his 4 years with the WCW promotion as part of the nWo.
Scott Hall's annual income is currently around $95,000.
In this interview from April 2021, Scott Hall had this to say about money.
"Money is just paper till you spend it. You can't take it with you. I'm spending mine bro, I have life insurance for my kids!"
FAQs
Question: Is Razor Ramon Cuban?
Answer: No Scott Hall is the man behind the gimmick Razor Ramon, and he was born in the USA.
Question: Does Razor Ramon speak Spanish?
Answer: Despite Scott Hall being from the US, he does speak some Spanish. "Enough to get my face slapped" he joked in a lewd 2016 interview.
He is better at speaking German considering he was educated in Munich. Hall also spent time wrestling in Puerto Rico which helped develop his Spanish and the Razor Ramon character.
Question: Why did Scott Hall leave WWF?
Answer: Initially, Hall left WWE because the WCW offered a much more lucrative financial deal.
Question: Why did Scott Hall leave WWE?
Answer: Scott Hall was dropped by the WWE promotion due to addiction problems. The company has stated that they have spent "more than six figures" on Hall's rehabilitation
Question: Who is Scott Hall's wife?
Answer: The mother of Scott Hall's children is Dana Lee Burgio. He then married Jessica Hart but the marriage ended just a year later. An unattached Scott Hall joked in a youtube interview "I'm pretty shy, so you have to throw it pretty hard for it to stick".
Question: Who is Hollywood Hulk Hogan?
Answer: Hulk Hogan was the most recognizable face in wrestling in the '80s and '90s. Hogan was the first professional wrestler in recent years to make the switch from wrestling to Hollywood movies.
Question: Who is Kevin Nash?
Answer: AKA Diesel / Vinnie Vegas. Nash and Scott Hall formed a tag team called The Outsiders. They made one of the most successful tag teams of the '90s.
Question: Who is DDP?
Answer: AKA Diamond Dallas Page, Page was responsible for changing Scott Hall's image after his first sabbatical abroad.
Question: Who is Dan Spivey?
Answer: Best known as Dangerous Dan Spivey, Spivey was Scott Hall's first tag team partner, forming American Starship.
Question: Who is Curt Hennig?
Answer: Curt Hennig was an influential tag team partner to Scott Hall. Together they won Scott Hall's first gold becoming the AWA tag team champions.
Research Citations
Continue reading related Boxing bios: