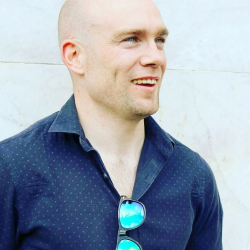 Latest posts by Joe Elvin
(see all)
Floyd Mayweather is an American former professional boxer, who is regarded as one of the greatest boxers of all time.
This Floyd Mayweather bio will teach you about Mayweather's early life, leading to his professional boxing career, retirement, endorsements, and sponsors through the years, as well as his family, net worth, and career earnings.
Floyd Mayweather Quick Facts 
Full Name:

 

Floyd Joy Mayweather Jr.

Birth Date:

February 24, 1977

Birth Place:

Grand Rapids, Michigan, United States of America

Nickname:

Money, TBE (The Best Ever), Pretty Boy

Nationality:

United States of America

Siblings:

Justin Mayweather Jones (brother), Fatimah Mayweather (sister), Deltricia Tawanna Howard (sister), Fannie Orr (sister)

Children:

Koraun, Iyanna, Zion, and Jirah

Marital Status:

Single

Profession:

Professional Boxer, Athlete, Actor



Social Media: FB – /floydmayweather Twitter: @floydmayweather IG: @floydmayweather
Notable Personal Awards:

Best boxer ESPY award 2006, 2007, 2008, 2012, 2014.

Earnings:


2005: $3.2 Million 

2006: $8 Million 

2007: $25 Million 

2008: $20 Million 

2010: $30 Million

2012: $40 Million

2013: $75 Million

2015: $250 Million

2017: $300 Million

Net Worth:

$450 Million

Last Updated:

2021
Floyd Mayweather Birthplace and Early Life
Floyd Mayweather was born on 24 February 1977 in Grand Rapids, Michigan, United States of America.
As a child, Mayweather's father was largely absent but spent time with his son when he was old enough to attend the boxing gym. He was a professional boxer and had famously boxed against Hall of Famer Sugar Ray Leonard. Mayweather's two uncles had also been former professional boxers.
Along with his father, one of his uncles would go to act as Mayweather's coach during his career.
His father, who had a temper and occasionally dealt drugs, was eventually arrested and sent to jail as a result. After this, Mayweather moved in with his mother, who was addicted to drugs.
At this time, Mayweather dropped out of high school to dedicate himself to boxing, becoming an amateur in the sport.
Mayweather went on to win the national Golden Gloves tournament in 1993, 1994, and 1996.
Also in 1996, Mayweather competed in the Olympics, winning the bronze medal.
Mayweather went on to claim 84 wins, with only 8 losses in his amateur career, earning the nickname 'Pretty Boy' due to his defensive style of boxing and relatively unmarked face.
Floyd Mayweather Professional Boxing Career
Mayweather started his professional boxing career on 11 October 1996. He won his first fight against Roberto Apodaca by KO in the second round.
Once his father was released from prison, he went on to help his son as a trainer and manager.
In 1998, Mayweather defeated Genaro Hendandez to pick up his first world title of the WBC Super Featherweight Championship. By doing so, he also became the first US Olympics medalist to obtain a world title. He successfully defended his title four times in the years to follow.
Mayweather's career began to get more interest from 2000, where he went for multiple titles and remained undefeated. In 2002, he picked up the WBC Lightweight title. In 2005, the WBC Super Lightweight title. In 2006, the IBF, IBA, WBC, and IBO Welterweight titles and 2007 the WBC Super Welterweight title.
In 2009, Mayweather was victorious against Jian Manuel Marquez and in 2010 he beat Shane Mosley. His professional record was now 41-0.
Two of Mayweather's most highly watched and memorable matches have been against Filipino boxing legend Manny Pacquiao and UFC's Connor McGregor.
The negotiations and rumors for a match between Mayweather and Pacquiao had been ongoing since 2009 but had always never materialized.
This was until 2 May 2015, when a match was finally agreed upon, producing one of the most anticipated matches to ever occur, not to mention the highest revenue-generating fight in history. Mayweather earned $250 million for this one fight alone.
After 12 rounds, Mayweather was declared the winner by unanimous decision, still retaining his perfect winning record.
On 26 August 2017, Mayweather fought against Conor McGregor. This fight generated upwards of 5 million purchases, the highest pay-per-view buys rate in boxing history. Mayweather earned $300 million for this fight. He went on to claim the win in the 10th round by TKO, putting his record at an incredible 50-0. All in all, 27 of his victories were achieved by knockouts.  Mayweather retired with this record at age 40. 
Floyd Mayweather Greatest Moments Caught On Video
Mayweather has shown incredible talent throughout his career. Here are some of his best highlights:
Here are a few of Mayweather's best knockouts:

Floyd Mayweather Retirement and Post-Professional
Mayweather has retired more than once in his professional career. 
In 2007, he announced his retirement following his victory over Ricky Hatton. After this announcement, he participated in events outside of the boxing ring.
Shortly after his retirement, he appeared in the American TV Show Dancing With The Stars. In 2008, he participated in WWE Wrestlemania XXIV, competing against The Big Show.
In September 2009, Mayweather returned to his boxing career to fight Juan Marquez for the Lightweight Championship.
After his fight against Manny Pacquiao in May 2015, Mayweather announced he would be retiring again. However, he returned in August 2017 to fight UFC's, Connor McGregor. After defeating McGregor, Mayweather announced his retirement for the third time.
In December 2018, Mayweather chose to face Japanese kickboxer, Tenshin Nasukawa in an exhibition match. Mayweather won the match in the 3rd round by TKO. In June 2021, Mayweather held another exhibition match against YouTuber, Logan Paul.

Floyd Mayweather Endorsement and Sponsors
When you consider his incredible record and performances over the years, it's a surprising fact that Mayweather has had few sponsors over the years.
This is most likely due to Mayweather reportedly requiring a minimum of $1 million as a baseline entry.
Three brands have supposedly paid this amount though. These are Burger King, FanDuel, and Hublot.

Floyd Mayweather Net Worth and Career Earnings
Mayweather's net worth as of 2021 stands at $450 Million.
He is ranked the fifth highest-paid athlete of all time, which is especially impressive given he has had so few endorsements and sponsors during his career.
Mayweather's career earnings have been the highest in the history of professional boxing. No wonder they call him Floyd 'Money' Mayweather. His largest paydays include:
September 2011 – $40 Million for defeating Victor Ortiz  

May 2013 – $50 Million for defeating Robert Guerrero

September 2013 – $75 Million for defeating Saul Alvarez

May 2015 – $250 Million for defeating Manny Pacquiao

September 2017 – $300 Million for defeating Conor McGregor
Mayweather's total career earnings over the years stand at around $1.1 billion.

Floyd Mayweather Family
Mayweather had three children with long-term girlfriend Josie Harris. He also has a child from his former relationship with Melissa Brim. 
He has four children in total; Koraun, Iyanna, Zion, and Jirah.
At the time of writing, Mayweather is not reported to be seriously dating anyone. 
Floyd Mayweather Famous Quotes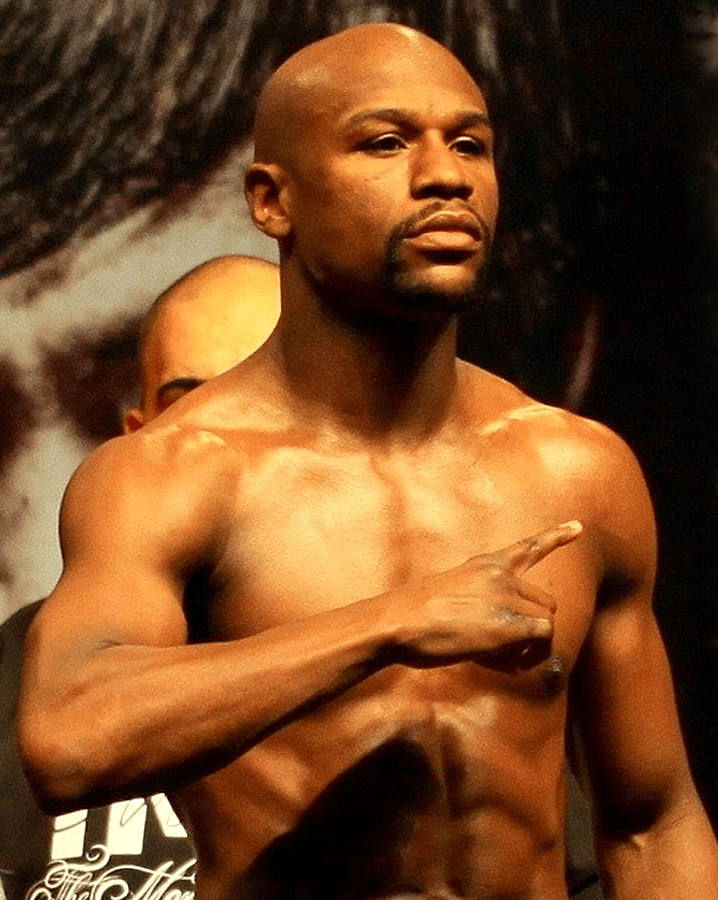 "Tough times do not last, tough people, do." 
"Showing is better than telling."
"Everything people say I couldn't do, I've done."
"Never cry. Never complain. Just work."
"Any true champion can bounce back. That's being a champion – being able to deal with adversity and being able to bounce back."
"You have good days and you have bad days, but the main thing is to grow mentally." 
FAQs
Question: Did Floyd Mayweather ever lose a fight?
Answer: In the 1996 Olympics semi-final, Mayweather lost via a controversial decision. The referee accidentally raised the American's hand, thinking he had won. The US team filed a protest after the fight, but to no avail. He has lost no fights during his professional career. Question:
Question: What is Mayweather's boxing record?
Answer:
Mayweather's record stands at Total fights – 50
Wins: 50
Losses: 0
Question: How many push-ups can Floyd Mayweather do?
Answer: Floyd Mayweather is rumored to have done around 1,300 push-ups per day at one point in his career.
Citations
Continue reading related Boxing bios: