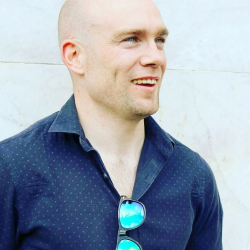 Latest posts by Joe Elvin
(see all)
Tiger Woods is an American professional golfer who is regarded as one of the greatest golfers of all time, as well as one of the most famous athletes in history.
This tiger woods bio will teach you about Woods' early life, leading to his professional golf career, retirement, endorsements, and sponsors through the years, as well as his family, net worth, and career earnings.
Tiger Woods Quick Facts
Full Name:

Eldrick Tont Woods

Birth Date:

30 December 1975

Birth Place:

Cypress, California, United States of America

Nickname:

Tiger

Nationality:

United States of America

Siblings:

Earl Woods Jr. (half-brother), Kevin Woods (half-brother), Royce Woods (half-sister)

Children:

Sam Woods and Charlie Woods

Partner:

Elin Nordegren (wife: 2004-2010)

Profession:

Golfer, Athlete, Writer

Social Media

: FB: Tiger Woods,

IG: @tigerwoods,

Twitter: @Tigerwoods

Personal Awards

: Won 15 Majors;

Won 82 official PGA tour events;

Has the lowest career scoring average in PGA Tour history

Salary: 

1995: $10,000 (Amateur)

1997: $7 Million

1999: $40 Million

2001: $50 Million

2003: $100 Million

2005: $250 Million

2009: $500 Million

2010: $400 Million

2016: $700 Million

2019: $800 Million

Net Worth: $800 Million
Last Updated: 2020
Tiger Woods Birthplace and Early Life
Eldrick Tont Woods was born on 30 December 1975 in Cypress, California.
He has two half brothers, however, he is the only child from both of his parents. Woods was nicknamed Tiger in honor of his father's South Vietnamese friend, who he met in the Vietnamese war.
He was also known as Tiger, and his father took to calling his son the same early in his life. 
Woods was introduced to golf at just six months old. Once aged two, he made an appearance on "The Mike Douglas Show," showing off his golfing expertise.
When he was three years old, he shot a 48 over nine holes. Once aged five, he also made an appearance in the magazine "Golf Digest" and featured on ABC's "That's Incredible!"
At six years old, he won the Drive, Pitch, and Putt competition in California, in the under age 10 section. At the age of eight, he won the 9-10 boys event at the Junior World Golf Championships.
He went on to win this championship 6 times, four of which were consecutive years from 1988 – 1991. 
Woods beat his father for the first time at age 11, and from this point onwards never lost to him. 
Aged 15, Woods studied at Western High School in Anaheim. It was at this point he became the  U.S. Junior Amateur Champion.
He was named Southern California Amateur player of the year in 1990 as well as 1991. Then, in 1992, he won his second Junior Amateur Championship, successfully defending his title. 
In 1993, Woods successfully won his third championship. In 1994 he won the US Amateur Championship and became the youngest winner in history, and repeated this win in 1995.
Woods picked Stanford University for school and remained here for two years. 
In 1995, now aged 19, Woods competed in the 1995 Masters and finished tied 41st. He was the only amateur to appear. In 1996 he won the US Amateur Championship for the third time. At this time, Woods turned to professional golf.
In 1997, Woods went on to win the 1997 Masters. He had won 12 strokes ahead of the second-place finisher.
Tiger Woods Professional Golf Career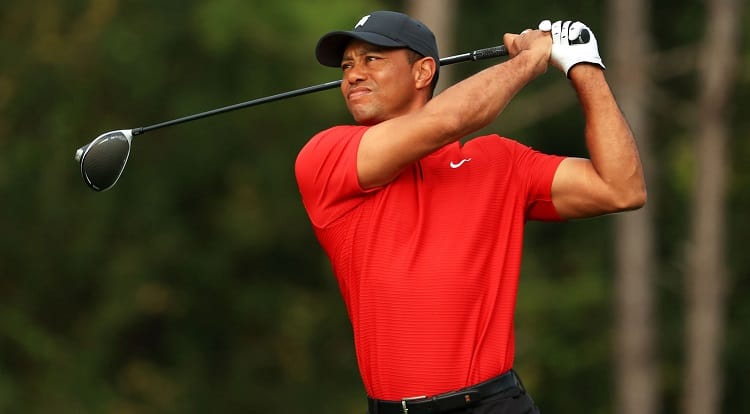 Woods became a professional golfer in August 1996, aged 20 years old. 
He was much sought after already by sponsors and now signed advertising deals with Nike and Titleist. 
A year later, in 1997, Woods went on to win the Masters, his first Major. He won the tournament by 12 strokes and became the tournament's youngest-ever winner. 
Shortly after this, he achieved the record for the quickest climb to the world's number one spot. 
In 2000, Woods became the second golfer ever to win three professional majors within one year and broke the previous 50-year-old scoring average record. Then, in 2001, Woods dominated the season, winning all four major tournaments in one year. 
Woods took a brief break from golf in 2006, following the death of his father. Upon returning, he won the following two majors along with multiple wins in the next eight tournaments. 
Woods went on to win the 2008 U.S. Open, later revealing he was playing with a leg fracture. However, he missed the following eight months due to surgery.
Woods was ranked as number one in the world between 2005 – 2010, winning 13 major championships in total. But, between 2009 – 2017, Woods' golf career went through a challenging period.
In 2009, he was involved in a car crash, which was the beginning of a great deal of injuries, personal problems, and eventually leading to his divorce from his wife, Elin Nordegren.
By 2011, Woods had fallen from ranked first to 58th. 
In 2013 he won the Arnold Palmer Invitation tournament, restoring his ranking to number one again. However, between 2014 and 2015, injury problems, including back surgeries, led to a low performance for Woods for the two years.
He missed the 2016 PGA Tour as a result, including not participating for all of 2017 due to more back surgeries and personal incidents. 
Woods returned in form and golf in 2018 and won the Tour Championship. This was his first tournament win in five years.  In 2019 he won the Masters, which was his first major for 11 years.  
To date, Woods has won 15 majors and 82 PGA tournaments. 
Tiger Woods Greatest Moments Caught On Video
Tiger Woods Greatest Major Moments:

https://www.youtube.com/watch?v=1qdYLyl03C0
Tiger Woods best shots of the decade:

https://www.youtube.com/watch?v=K_rEMBLkW6k
Tiger Woods has had to face much adversity from injuries and personal problems in his later career. However, along with being extremely talented in the sport, Woods' mindset has set him apart from all others and has shown to be arguably one of the greatest within athletes of all time.

https://www.youtube.com/watch?v=DAd0DwZUyog
Tiger Woods Retirement and Post-Professional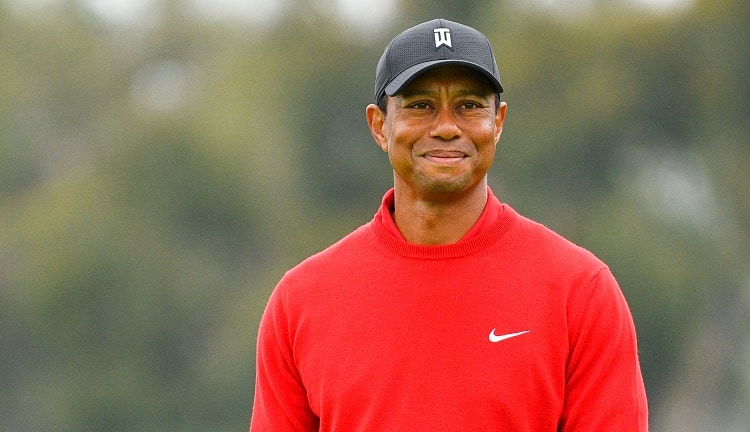 In March 2015, it was rumored Woods might be retiring from golf due to his long history with back injuries.
However, he took extensive time off for surgery instead and returned to play in 2018. 
Tiger Woods Family
Woods has two children with ex-wife Elin Nordegren.
A daughter Sam and a son Charlie. At the time of writing, Woods is reported to be dating Restaurant owner Erica Herman.
Tiger Woods Endorsement and Sponsors
Woods has had many sponsors and endorsements over the years. His biggest sponsors included: Nike, Bridgestone Golf, Full Swing, TaylorMade Golf, Kowa, Monster Energy, Upper deck, and Hero Motor Group.
His biggest endorsements included: Golf Digest, EA Sports, American Express, AT&T, General Mills, Accenture, TLC Laser Eye Centers, Rolex, and Tag Heuer.
On turning professional, Woods signed a $40 Million deal with Nike, $20 Million with Titleist, and $30 Million with American Express – combined to make $100 Million at just 21 years old. 
In 2000, Woods signed a second deal with Nike for $100 Million for five years. 
His sponsors and endorsement deals alone have earned Woods around a staggering $1.6 billion in total.  
Tiger Woods Net Worth and Career Earnings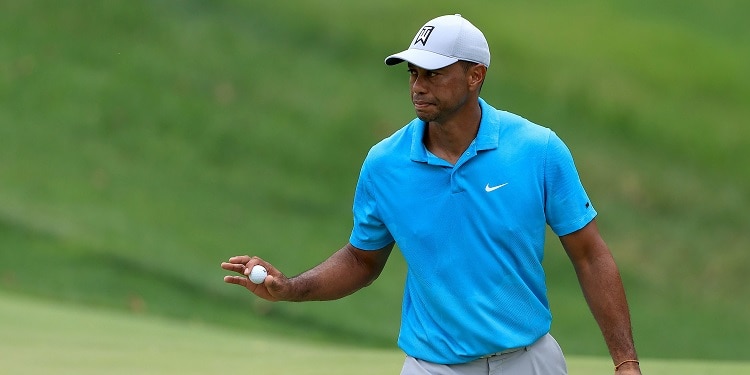 In 2009, Woods' net worth hit $500 Million – making him the 2nd richest individual in the United States.
In 2020, Woods' net worth stood at $800 Million. His salary is $50 Million per year. His career earnings equaled a staggering $1.6 Billion. 
He is the highest earning golfer of all time and for several years the highest-earning celebrity on the planet. 
His net worth on turning pro in 1997 was $7 Million, and this has risen dramatically over the years. In 2005, it was $250 Million. By 2019, it was $800 Million.
While Woods has received an extremely large amount of money from winning tournaments, around 90% of his earnings have come from endorsements and sponsors. 
Woods also owns other assets and real estate. A few of these include a private jet, a 12-acre property in Florida worth an excess of $55 Million, a private yacht worth $25 Million, and a PGA tour pension plan worth at least $20 Million. 
Tiger Woods Famous Quotes
"No matter how good you get you can always get better, and that's the exciting part."
"Under pressure, you can win with your mind."
"Never beat yourself up, because there are plenty of people that will do it for you."
"If you're not nervous, it means you don't care."
"In order to help people, you have to first learn how to help yourself."

FAQs
Question: What is the Real Name of Tiger Woods?
Answer: Eldrick Tont Woods
Question: Is Tiger Woods the Greatest Athlete of All Time?
Answer: Tiger Woods has proved his father right by winning 15 majors and 82 PGA tournaments (and counting) to become one of the wealthiest athletes in history and make an impact beyond the game.
Question: Is Woods Perfect?
Answer: No. But he might be the most influential athlete of all time.
Question: Why do People Like Tiger Woods so Much?
Answer: Everyone has loved woods because he represents something different to everyone. He can simultaneously be David and Goliath.
He was on top of the world for so long, thanks to his astonishing talent. Yet, he also had to overcome injuries, personal challenges, and a horrific dip in form to recover and win trophies in the back end of his career.
Citations:
Related Golf Bios: