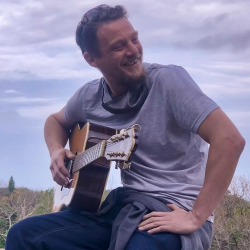 Latest posts by Tom Allport
(see all)
Introduction
Gillian Turner is a Washington correspondent for Fox News. She was born in Cape Town, South Africa, but moved to America when she was young. She completed her Bachelor's degree at New York's Columbia University and soon after starting working for the United States National Security Council (NSC). 
After just 3 and a half years, Gillian had made her mark and served as acting director of the NSC for over a year. Gillian Turner then returned to South Africa and gained her master's degree at the University of Cape Town. Upon her return to the US, she became vice president of Jones Group International before becoming permanent staff at Fox News.
Gillian Turner Quick Facts
Full Name: Gillian H. Turner
Birth Date: 06/09/1982
Birth Place: Cape Town, South Africa
Nickname: Unknown
Nationality: US
Siblings: Unknown
Children: Coco Rose Kramer (b. 6/17/2021)
Husband: Alex Kramer
Profession: Journalist, Reporter
Salary: Approx $300,000
Net Worth: Estimated $1,500,000
Awards:
Last Updated: 12/8/2021
Gillian Turner Birthplace and Early Life
Gillian Turner was born in Cape Town, South Africa, on September 6th, 1982 but moved to the US while still very young. She attended high school in New York and attended the School of American Ballet. She was also involved in pageantry at a young age but has recently denounced beauty pageants as being demeaning to women. 
Upon finishing high school, Turner followed her dream of becoming a ballet dancer. She danced with the Pennsylvania ballet troupe and received tutelage in belly dancing too. After a year of dancing with the Pennsylvania troupe, she returned to New York to focus on academic achievement.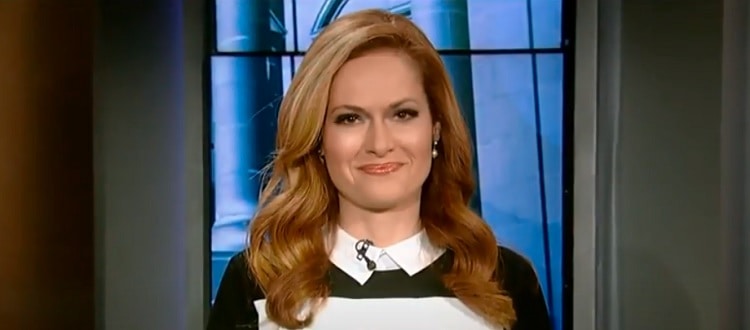 2001 – 2005
Gillian Turner attended University in New York, studying politics. She graduated Cum Laude from Columbia University in 2005 with a bachelor's degree in Political Science and Government. 
Gillian Turner Professional Career
2006
Shortly after her graduation, Gillian Turner started working for the United States National Security Council as a research associate. She made impressive strides in her career during George W. Bush's administration. 
2009
Upon the election of Barack Obama, Gillian Turner was made the head of Legislative Affairs at the National Security Council. She served in this role for over a year and made connections with prominent Washington DC figureheads such as Gen. James L. Jones.
2010
In 2010 Gillian Turner returned to her native South Africa and studied at Cape Town University. She majored in African Governance, Security Studies, Social Science, and Politics.
2012
In 2012 Gillian Turner graduated from Cape Town University with her Master's in African Governance, Politics, Security Studies, and Social Science.
Upon her graduation, Turner returned to the US, and her Washington connections landed the job of vice president for Jones Group International. The President of the Jones Group International is Gen. James L. Jones, a former security advisor to the president. The group provides international consultancy services to multinational corporations and governments.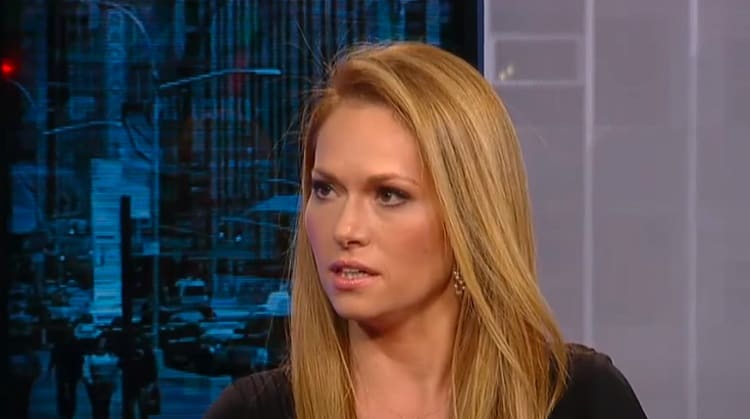 2014
Once free of the classified nature of the National Security Council, Turner used her proximity to international affairs to provide information and articles to Fox News. While still in the position of Vice President at Jones Group International, Gillian Turner was well placed to scoop breaking news stories.
In January 2014, Gillian Turner registered her first open Twitter account. She used the account primarily to share her TV appearances with her followers. She featured on news programs using her experience to provide expert opinions. She was mainly questioned about government legislation, foreign policy, national and cybersecurity, as well as international affairs.
2015
2015 had Gillian Turner's TV appearances, and then her social media following increasing rapidly. Her education, wit, approachability, and image on camera were a winning combination, and Fox would feature her more and more often throughout the year.
2016
By 2016 Gillian Turner had become a regular face on newsreels. She was particularly vocal in her stance against Donald Trump and his presidential administration. The topics of debate she is involved in are often terrorism and security. 
She also has strong views on gun law, immigration, foreign policy, and international conflict. Despite her Jewish faith, she expresses a strong belief in allowing Muslim women to choose to wear the Hijab. She also calls for greater recognition in differentiating between extremist terrorists and those following peaceful religious practices.
2017
Towards the end of 2017, Gillian Turner completed her tenure at Jones Group International and became a permanent member of the Fox News team. After joining the network as permanent staff, the amount of airtime Fox News provided by Gillian Turner increased dramatically. 
2019
2019 saw a blunder from then-President Donald Trump, who lashed out at Gillian Turner on social media. The President mistakenly tagged a teenager "Jillian Turner" in his rhetoric. Despite correcting the mistake within minutes, the poor teenager was inundated with thousands of messages from followers of the President's Twitter account.
2021
Gillian Turner was the focus of media attention to herself in 2021. Her Fox News aligned themselves behind Donald Trump's "Big Tech" lawsuit. Her colleagues called the former president "an avenger" and said that he was "fighting for the American people." 
Gillian Turner Famous Quotes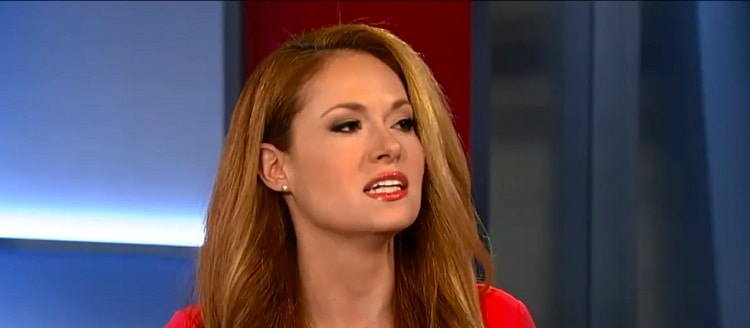 In response to Jesse Watters and Kayleigh McEnany's comments, Gillian Turner went against the trend. During the live broadcast, Turner said, 
'We know you love the guy (former president Donald Trump) like family.' 
She went on to share the opinion that the former president's Big Tech lawsuit was "personal beef" and not representative of the American public. She pointed out Donald Trump's use of egocentric language, quoting him – "I want to fight back after they banned me…".  
Watters was forced to grant the point but reaffirmed his faith that Mr. Trump has the American people's best interests at heart.
Gillian Turner Retirement and Post Professional Career
Gillian Turner's career has taken a few turns. She may have been out of the limelight while working with the National Security Council. But her position and stellar performance in the role put her in great standing for her future.
Gillian Turner is still employed by Fox News, but she may not be on the air for a while. She is likely taking a period of maternity leave, seeing as she has just given birth to her first child.
Gillian Turner Family
Details of Gillian Turner's private life are not easy to come by. Information on her siblings and parents is not readily available. She posted this photo was posted to Twitter showing "3 generations of the Turner family in a seafood restaurant"
https://twitter.com/GillianHTurner/status/658622321058586624
The first photo with her current husband, Alex Kramer, appeared on Gillian Turner's Twitter feed on July 25th, 2015, and first mentions her "fiance" in September the same year. However, the exact date that the couple was married is uncertain. 
The final mention of her "fiancé" is in October of 2016. But it would be a few years before she first spoke of "…the world's best husband…" in April 2019.
Congratulations were recently in order as Gillian Turner gave birth to the couple's first child. A baby girl named Coco Rose Kramer, born on June 17th, 2021. 
Gillian Turner Net Worth and Career Earnings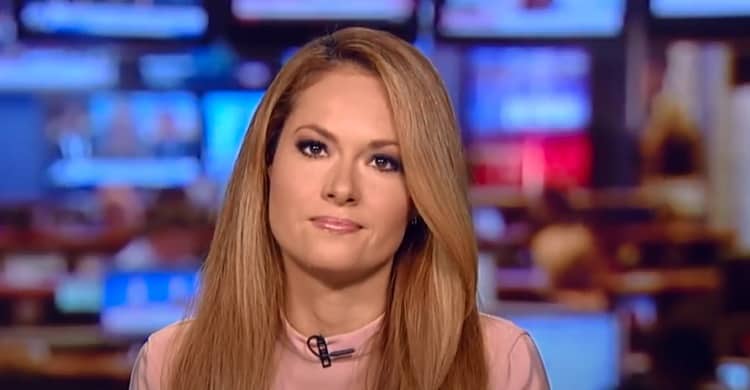 Gillian Turner has an estimated net worth in the region of $1,500,000 with an estimated annual salary at $300,000. It is believed that most of her accrued wealth was acquired during her time with the US National Security Council.
Gillian Turner's endorsements are said to have netted her in the region for $80,000. It is assumed that the bulk of these endorsements were made prior to their time with Fox News.
Gillian Turner Social Media
Gillian Turner has Twitter and Instagram accounts; however, these are used more for professional reasons than social or personal ones. If she has a Facebook account, the details have not been shared online and remain private.
Her Twitter account was initially used to advise Gillian Turner's followers of her television appearances on newsreels. Her accounts with Twitter and Instagram have become more active as she spent more and more time on-screen, and her number of followers increased.
Mainly she shares opinions on government legislation, international affairs, and security. Gillian Turner is also quite vocal about her love of dogs and shares pictures of her pups quite regularly.
Since the birth of her daughter, Gillian Turner has posted many pictures of herself with the family's newest addition. 
Gillian Turner Video
Colleagues on the subject of Donal Trump's big tech lawsuit.
FAQs
Question: How Old is Gillian Turner?
Gillian Turner is 39 years old
Question: What is Gillian Turner's Salary?
Answer: Gillian Turner's salary is estimated to be in the region of $300,000
Question: What Nationality is Gillian Turner?
Gillian Turner has dual nationality of US and South African citizenship.
Question: Is Gillian Turner from Fox News Pregnant?
Gillian Turner recently gave birth to a baby girl named Coco Rose Kramer.
Quotes