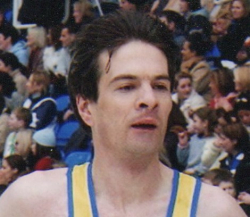 Latest posts by Stephen Hands
(see all)
Jaden Newman is a teenage basketball sensation who has a strong online social media presence. She came to the attention of the basketball world for her performances with her high school team, where she became the youngest female player to surpass 1000 points. Jaden's brother is another basketball prodigy, and the pair feature in their own reality TV show, The Newmans. Although Jaden Newman has yet to turn professional, she is estimated to have a net worth of $200,000.
But enough preamble, without further delay, here is our Jaden Newman Bio, enjoy!
Jaden Newman Quick facts
Full Name: Jaden Newman
Birth Date: June 13th, 2004
Birth Place: Orlando, Florida
Nickname: None known
Nationality: American
Siblings: Julian Newman
Children: None
Partner: Single
Profession: Amateur basketball player
Salary: N/A
Net Worth: $200,000
Awards: N/A
Last Updated: September 2021
Jaden Newman Birthplace and Early Life
Jaden Newman was born in Orlando, Florida, on June 13th, 2004. Her parents are Jamie and Vivian Newman, formerly Vivian Gonzalez, and she has an older brother, Julian Newman, who is also a talented basketball player. Both Jamie and Vivian Newman played basketball, with Jamie Newman becoming a high school coach. Therefore it is not surprising Jaden and her brother were attracted to the sport from an early age.
Jaden started to play basketball when she was just three years old. By the age of nine, Jaden was already playing for the Varsity high school team and excelling against the older girls. Her father was the basketball coach at her school, Downey Christian School in Orlando, and the team needed a point guard. Jamie Newman believed his daughter should be given a chance in that role as she was already dominating older players in matches at the YMCA, and the American basketball player repaid his faith with eye-catching performances and playing stats to match.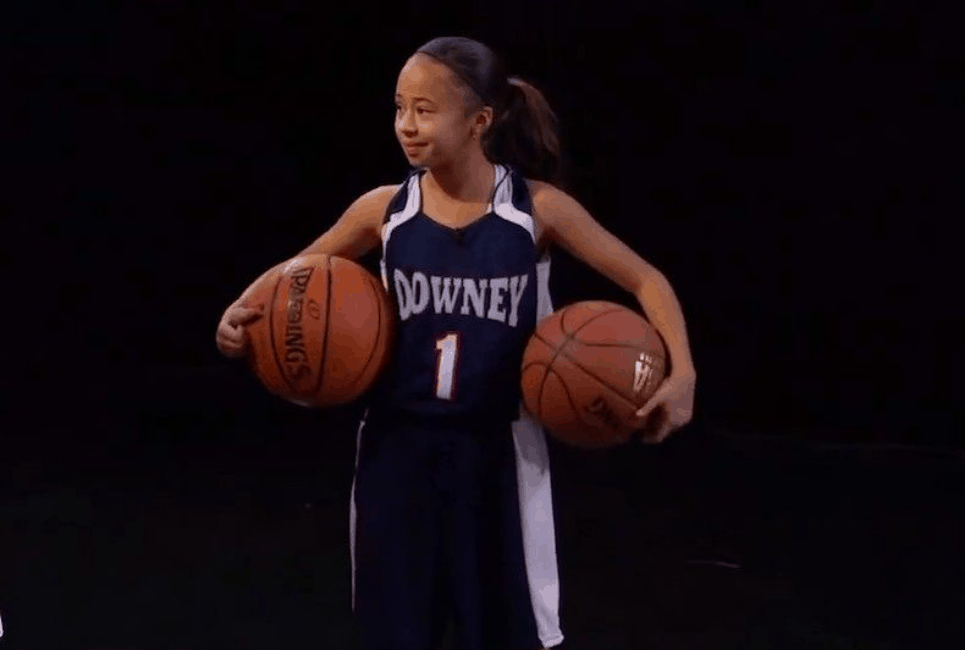 The University of Miami was already keeping tabs on Jaden Newman, and she received her first  Division 1 scholarship offer at the age of nine. The performances Jaden put in for her high school team have no doubt ensured the interest from major colleges has only increased. In her first full season in the fifth grade, Jaden Newman averaged 15 points per game, which was impressive enough for such a young talent. Yet, this was to double in the following years.
Jaden Newman Professional Career
Jaden Newman is still at Downey Christian school and will graduate in 2022. Therefore her basketball career to date has been as an amateur. After making her debut as a nine-year-old in her High school varsity team, she doubled her points per game average over the next two seasons, averaging 30 points per game. The following season saw Jaden improve on this further, tallying an average of 46 points every time she took to the court.
the American basketball player grabbed the news in 2015 when she became the youngest girl basketball player to score 1,000 career points at the Varsity prep level, aged 11. The young starlet only needed 7 points going into the game to earn the accolade but ended the night with a personal tally of 47 points. This was after shooting 57 points in the previous game on her school's home court. By the seventh grade, Newman had surpassed 2,000 points.
Such increasingly high point returns were moving her toward her next national record. At the age of 13, Jaden Newman racked up 70 points during a dominant display, helping her team to a 115-31 victory. Jaden scored 17 three-pointers in this match,  equalling the national record, further proof of the shooting accuracy of this talented young player. It is also the result of sheer hard work, with Jaden reportedly practicing with her brother by taking 500 shots every day from varying angles on the court.
There will likely be no shortage of offers for Jaden Newman once she completes high school in 2022. However, she is said to have her heart set on playing for the Uconn Huskies, with many of her own idols having represented the University of Connecticut women's basketball team. Jaden Newman also channels dreams of becoming the first woman to play in the NBA.
Hello Newmans
Social media platforms showing videos of Jaden Newman's basketball talent brought her to the attention of the wider public. This helped lead to the premiere of the reality TV show Hello Newmans in 2019. The show follows the day-to-day lives of Jaden, her equally talented brother Julian, and their basketball-loving parents. She's a certified Tv personality.
The Hello Newman show is broadcast on YouTube, Snapchat, Facebook, and Instagram by the sports network, Overtime. The first full season on YouTube following her personal life and professional life has posted almost five million views and continues to draw large audiences to each posted video. Add Youtube Star and Instagram Star to her list of growing accolades. While basketball remains the prime focus of Jaden Newman, Hello Newmans and further TV appearances have shown how popular she is and provides another string to her bow.
Jaden Newman Video
Jaden Newman becomes the youngest female basketball player to score 1000 points at Varsity prep level.
Jaden Newman showing some of her skills as a fifth-grader.
Jaden Newman makes an appearance on the Queen Latifah show.
Jaden Newman beats Steph Curry in a 3 point contest for a Footlocker commercial.
Jaden Newman Family
Jaden Newman is still in her teens and is single. Her father, Jamie, played basketball in his youth as a point guard for Colonial high school in Orlando. He became a teacher at Downey Christian School, where Jaden attends, where he also became the head basketball coach. Jamie Newman had taught both his children basketball from a young age.
Jaden's mother, Vivian, also used to play point guard, representing University high school in Orlando. After graduating, she spent four years in the navy before working for the US Postal service. With both parents' backgrounds in basketball, it is perhaps no surprise that their children would show a similar interest.
Jaden's brother, Julian, has also been labelled a child basketball prodigy. Julian was born September 6th, 2001, and is almost three years older than Jaden. Similar to his sister, Julian also played for Downey Christian school, where online videos brought attention to his talent as a basketball player. Like Jaden, he was also young when he first started playing Varsity basketball at 11.
Another element the two siblings have in common is a relatively small stature as far as basketball players are concerned. Jaden is 5 feet three inches tall, while Julian measures in at 5 feet 7 inches. Some commentators feel their stature will inhibit the siblings' progress as professional basketball players. However, it is just as likely to spur them on, even more, to pursue their dreams to play at the highest level of the sport.
For his senior year, Julian played for Prodigy Prep, a school set up by his father, who also coaches the basketball team. Following graduation, Julian will decide whether to head to college or look for a professional contract straight from school.
Jaden Newman Net Worth and Career Earnings
Jaden Newman is estimated to have a net worth of $200,000. Jaden plays basketball for Downey Christian school. She has amateur status and does not earn any money directly from playing the sport. However, the attention generated from her online videos and her child prodigy tag has made Jaden very marketable and presented opportunities away from the court.
The reality show Jaden and her family feature in is broadcast online and regularly draws viewing figures in the millions. Her individual social media presence is strong, too, with one million followers on her Instagram channel and close to five thousand followers on Twitter. All her online activity has the potential to earn Jaden Newman income either through direct payments for appearances in TV shows or through online endorsements.
Jaden Newman was making screen appearances from a young age. Playing for her Varsity high school team in the fourth grade brought her national attention and an appearance on the Queen Latifah show. The following year Jaden was appearing in a Foot Locker/Under Armour promotion alongside Golden State Warriors NBA professional Stephen 'Steph' Curry in a three-point challenge.
In 2019 Jaden Newman turned her attention to music, releasing a single called 'I Run It,' featuring Shiggy, Chandler Broom, and Julian Newman, with the official video posted on the Overtime YouTube channel.
The Newman family owns a sports clothing brand called Brand Prodigy, selling the range courtside and online. However, Jaden will not be earning directly from Brand Prodigy at present in order to maintain her National Collegiate Athletic Association (NCAA) eligibility.
FAQS
Question: How Old is Jaden Newman?
Answer: Jaden Newman is 17 years old. She was born June 13th, 2004, in Orlando, Florida.
Question: Who Does Jaden Newman Play Basketball For?
Answer: Jaden Newman plays for Downey Christian School in Orlando, Florida. She began playing for their Varsity high school team against older girls from the age of nine. Her father was the school's basketball coach and suggested Jaden when the team needed a point guard.
Question: Does Jaden Newman Have Any Division 1 Offers?
Answer: It is reported Jaden Newman received her first offer of a Division 1 scholarship from the University of Miami when she was just nine years old. She has likely received more offers since, having improved her game and game stats in the seasons following her debut.
Question: What Are Jaden Newman's Basketball Ambitions?
Answer: Jaden Newman has stated that she would like to play for the University of Connecticut as she has always been a big fan of the UConn Huskies. She has also said she has an ambition to be the first woman to play in the NBA.
Question: Is Jaden Newman Older Or Younger Than Her Brother?
Answer: Jaden Newman is younger than her brother. Julian Newman was born September 6th, 2001, making him two years and nine months older than Jaden.
Research