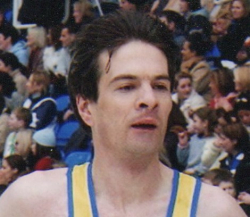 Latest posts by Stephen Hands
(see all)
Sebastian Haller is a French striker who signed for Borussia Dortmund in the Summer of 2022. The experienced striker has plied his trade at club level in France, the Netherlands, England, and Germany. Haller switched his international soccer allegiance to the Ivory Coast in 2020. He represented France up to the under-21 level.
While the West Ham fans did not get to see the best of him, Haller has been prolific throughout his career. He is a tall striker who uses his height well. He is a classic penalty box center-forward, always looking to be in the right position when the ball is delivered into the box. Haller also uses his body strength well, holding the ball up and bringing other players into the game.
In the 2021/22 season, Sebastian Haller became the first player to score nine goals in five consecutive Champions League games. Haller has bounced back in the best possible way following his stint at West Ham, where his confidence could have been severely knocked. If the team plays to his strengths, Haller will score goals.
After feeling unwell during training at Dortmund ahead of the 2022/23 season Haller was diagnosed with a testicular tumor. We all hope for a swift and full recovery, and to see Haller back knocking in the goals again soon.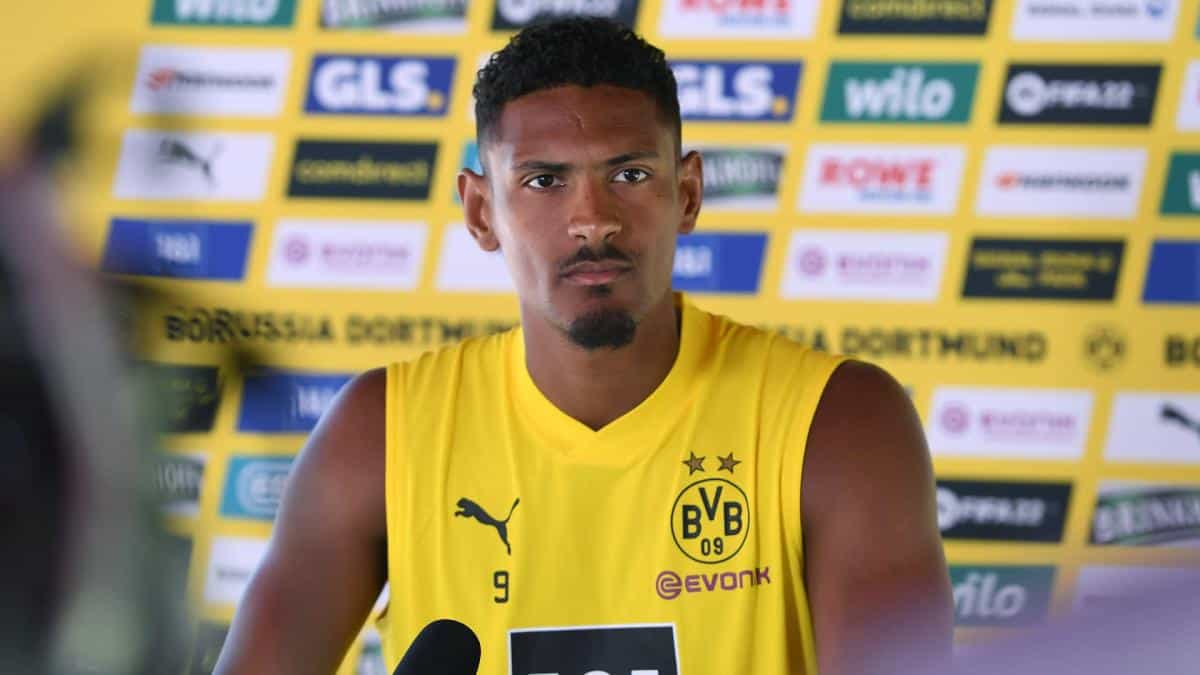 Sebastian Haller Quick Facts
Full Name Sebastian Romain Teddy Haller
Birth Date June 22, 1994
Birth Place Ris-Orangis, Paris, France
Nick Name Scarface, Cool Bird
Nationality Ivorian
Siblings Armelle and Sery Tessia
Children Ciara and Eden
Spouse Priscilla Haller
Profession Professional soccer player
Salary $10.6 million
Net Worth $15 million
Awards 2021/22 Eredivise top goalscorer, Bundesliga Rookie of the Month October 2017, 2015 David di Tomasso award for Utrecht player of the year
Last Updated October 2022
Sebastian Haller Birthplace and Early Life
Sebastian Haller was born on June 22nd, 1994, in Ris-Orange, a commune in the southern suburbs of Paris. His father is French, while his mother is Ivorian. Haller has two siblings, sister Armelle, and brother Sery Tessia. Haller loved football from an early age. The local streets and sandy pitches helped form his early football education.
However, his mother was initially not too keen on her son playing football. She felt he was far too young and made him take judo instead. The young Haller found judo boring but stuck with it for three years. He would also go swimming every Wednesday. Eventually, he was allowed to play the sport he loved. His father would take him to practice and games, leaving early to pick others up on the way.
Haller played for a couple of local youth teams. He joined the FC Olympique de Vigneux youth set-up in 2003 before joining CS Bretigny youth in 2005. Then, in 2007, he  joined up with the youth squad at Auxerre, a club with an excellent reputation for developing young players. Four years later in June 2011, Sebastian Haller signed his first professional contract with the club.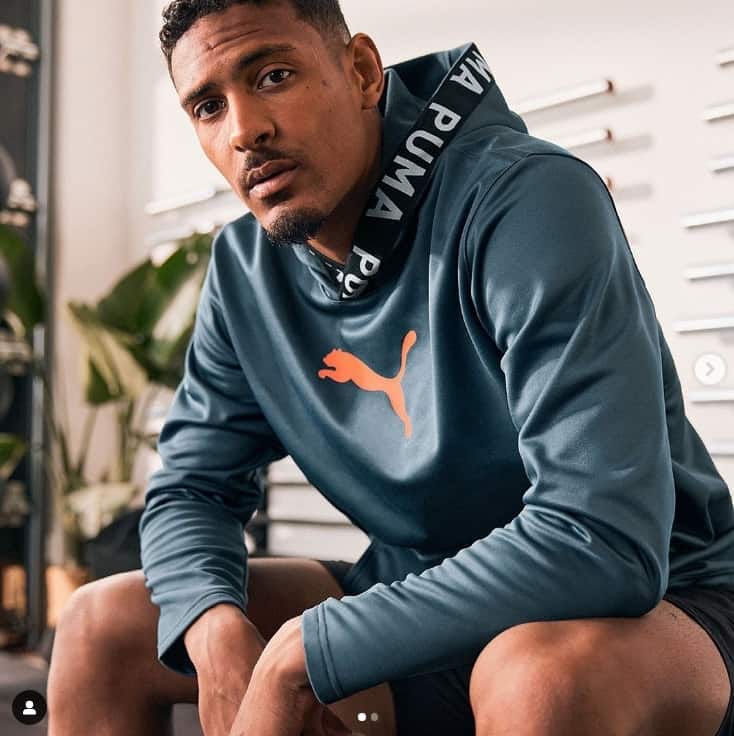 Sebastian Haller Professional Career
Sebastian Haller briefly played for Auxerre's second team after moving up from the youth ranks. However, within a year of signing his first professional contract, the tall center-forward was drafted into Auxerre's first team squad ahead of the 2012/13 season. The club had been relegated the season before after 32 years in Ligue 1.
Halle made his professional debut in July 2012 against Nimes in Ligue 2. He had to wait until March before he bagged his first professional goal. It was one of just two goals scored in his debut season in which he made 18 appearances for Auxerre. This return was trebled to 6 goals in 28 appearances the following season. The young striker was still learning his trade. To help his development he was loaned out to Dutch side FC Utrecht for the second half of the 2014/15 season.
FC Utrecht
Sebastian Haller made an instant impression at his new club. He made 17 appearances, bagging an impressive 11 goals. He backed this up by contributing six assists too. If he had arrived in Utrecht to learn his craft, he was learning fast. The Utrecht fans loved him. He was voted player of the year and awarded the David di Tomasso trophy. It wasn't just the fans who liked what they saw. FC Utrecht made a move in the summer of 2015 to make Haller's loan a permanent move.
FC Utrecht landed their man, paying Auxerre a transfer fee of $625,000 for Haller. In the grand scheme of things and considering the ridiculous sums spent in football, it was money well spent. Sebastian Haller returned the faith shown in him by his club and manager Eric ten Hag.
Leading the line, he scored 19 goals in 37 appearances in his first full season playing in the Dutch Eredivisie. His goals were an integral part of FC Utrecht finishing fifth in the league, improving on the previous season's 11th place. They also reached the final of the Dutch cup, losing 2-1 to Feyenoord.
Haller notched with similar regularity the following season as Utrecht went one better and finished fourth. Every club is looking for a goalscorer. Therefore, Haller's record at FC Utrecht was not going to go unnoticed. After a second full season in Dutch football, it was time for a fresh European adventure.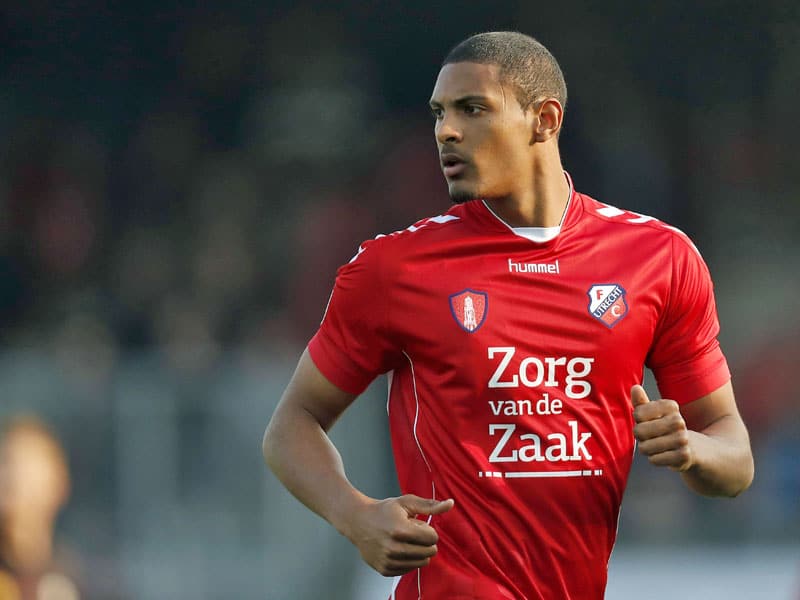 Eintracht Frankfurt
Eintracht Frankfurt signed Sebastian Haller for $8 million, offering him a four-year deal. In his two years with Frankfurt, Halle scored 33 goals in 77 appearances. Haller had a steady first season scoring 13 goals in all competitions for his new club. He also contributed 7 assists.
His four goals in the competition were instrumental in helping Frankfurt reach the 2018 German Cup final. Underdogs Frankfurt beat Bayern Munich 2-1 in the final, their first trophy for 30 years. However, Haller had to settle for a place on the bench for the final.
Sebastian Haller upped his stats further in the 2018/19 season. He bagged 20 goals and provided 14 assists in all competitions. He was the club's second highest scorer behind Luka Jovic. Both players would earn big moves off the back of their season's performances. Haller's goals and assists played a large role in Frankfurt finishing a creditable seventh in the Bundesliga.
The cup win in the previous season meant Haller was also playing in the 2018/19 Europa league. The unfancied Frankfurt turned a few heads as they reached the semi-final of the competition. Haller scored five goals across the group and knock-out stages. They bowed out to Chelsea in the semi-final, but only on penalties after the two-legged tie finished 2-2. Haller successfully converted his penalty.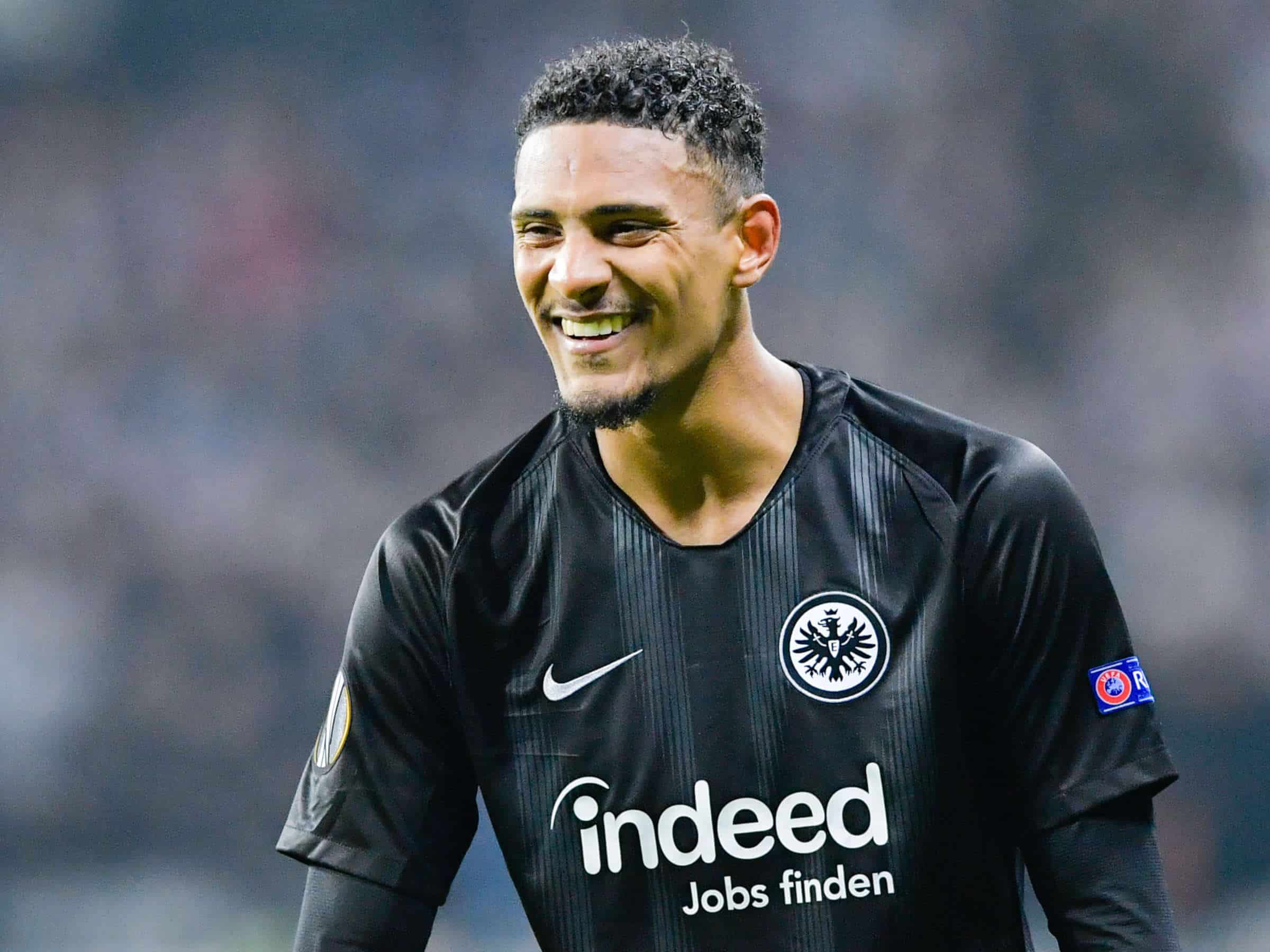 West Ham United
Hopes were high when Sebastian Haller became West Ham United's record signing in the summer of 2019. The Premier League club forked up a record fee of $50 million to bring Haller to the East End of London. Haller was keen to test himself in the league many football fans view as the best in Europe. Unfortunately, the move didn't turn out how he or the club hoped.
Things started rosy enough. Haller notched twice in just his second Premier League game and followed it up with another goal in the next game. However, the goals quickly petered out, and Haller added just four more goals during the remainder of his debut season in England.
It is hard to put your finger on why Sebastian Haller could not replicate his previous goalscoring form in the Premier League. It is perhaps too simple to say the standard is higher and Haller was not quite up to it. More often it can be the case of the player not fitting in with the style the manager wants to play.
Haller was brought to West Ham by Manuel Pellegrini, who was then replaced as manager by David Moyes. In an interview Haller would not blame Moyes but said his style did not suit him and that he was not the ideal striker for Moyes.
Sebastian Haller scored another seven goals during the first half of his second season at West Ham. However, Moyes was already eyeing up a new striker. In January 2021, Sebastian Haller joined the Dutch side Ajax for $25 million, half the amount West Ham paid to Eintracht Frankfurt 18 months earlier.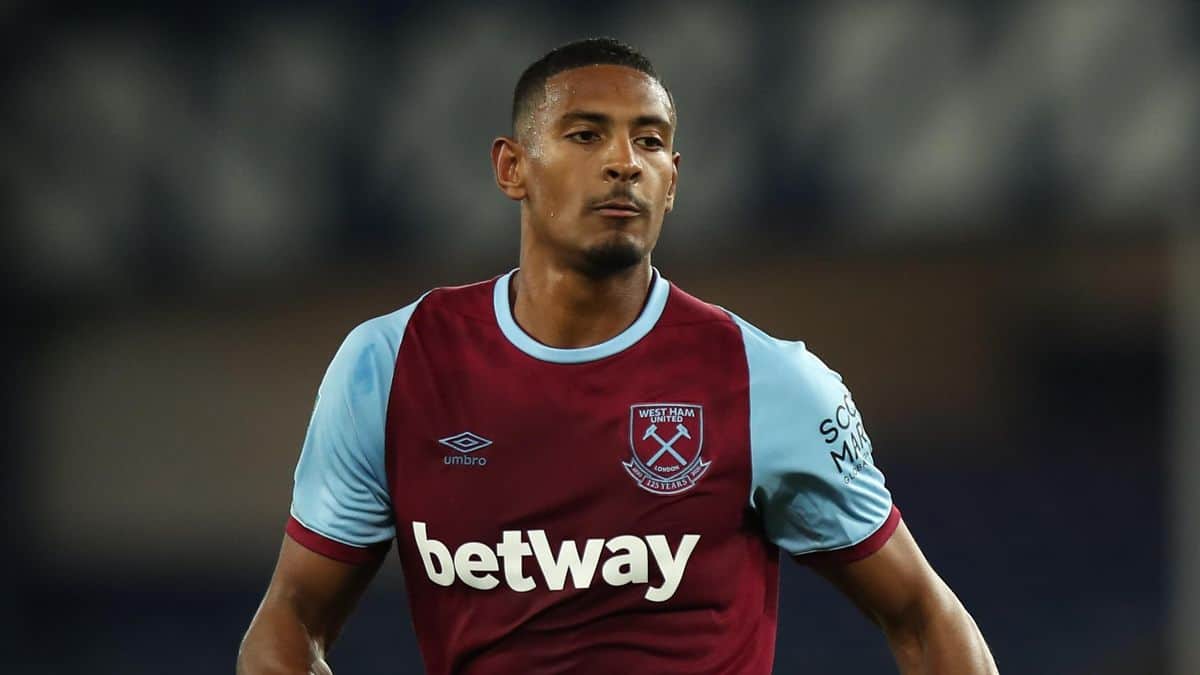 Champions League Record Breaker at Ajax
Like West Ham, Ajax paid a club-record transfer fee to bring Sebastian Haller to the club. This would prove money well spent. In 66 appearances for the Dutch side, Haller scored an impressive 47 goals. It does not matter which league you play in; this is a goal-to-game ratio to get you noticed. Off the back of Haller's goals, Ajax won back-to-back Eredivisie titles.
To silence the doubters, Haller was also prolific in the Champions League. His penalty against Sporting Lisbon in December 2021 saw him become the first player to score in each of his first six Champion League games. He also joins Cristiano Ronaldo as the only player to score in all six Champions League group stage games. He was also the first player to score nine goals in his first five Champions League games as Ajax topped the group.
Sebastian Haller revitalized his career at Ajax and was the leading scorer in the Eredivisie for the 2021/22 season with 21 goals. He was once again a sought-after striker. When Borussia Dortmund agreed on a deal to sell Erling Haaland to Manchester City, they were on the lookout for a proven goal scorer. They were soon on the phone with Ajax.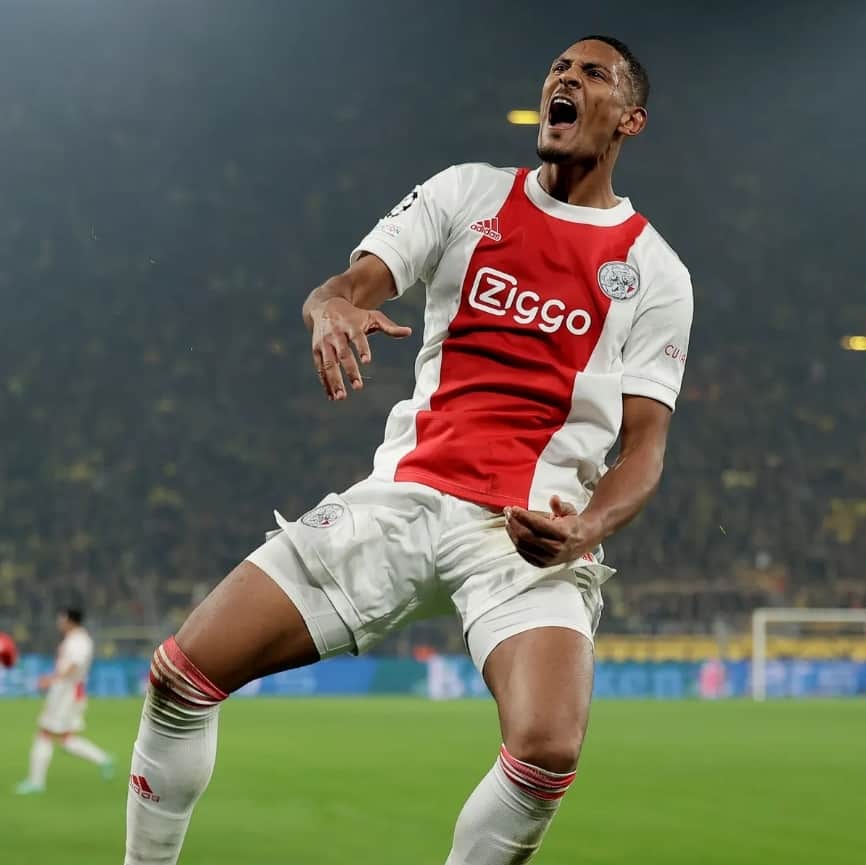 Testicular Tumor Diagnosis
Sebastian Haller switched Ajax for Dortmund for a transfer fee of $35 million. The 28-year-old striker joined up with his teammates for pre-season training. However, during one of the sessions, Haller began to feel unwell. Following medical examinations, Haller received the devasting news that the doctors had found a testicular tumor.
Haller underwent successful surgery following the diagnosis. He is now undergoing chemotherapy. It is hoped he will make a full recovery and will be back playing for Dortmund in the months to come. An understandably emotional Haller was able to collect his trophy as 2021/22 leading scorer at the Eredivisie awards. He took to social media to thank football fans for all the messages of support he has received since the diagnosis.
International Career
Sebastian Haller represented France across the different age groups. He was part of the French side that competed at the 2011 FIFA Under 17 World Cup in Mexico. Haller scored in France's opening group game against Argentina. However, that was his single goal in a tournament that saw France bow out in the quarterfinals against the host nation.
Haller went on to play for the French Under 21 team, scoring a couple of hat tricks while wearing the blue shirt. However, come 2020 Haller had yet to make an appearance for the French senior side. With his Ivorian background on his mother's side, he was still eligible to play for the Ivory Coast. He decided this was the right path at the time for his international football.
Sebastian Haller made his Ivory Coast debut in November 2020 against Madagascar. This was in the Africa Cup of Nations, with Haller scoring the winner in a 2-1 win for the Ivory Coast. To date, Haller has made 15 senior international appearances for Ivory Coast, netting 4 times.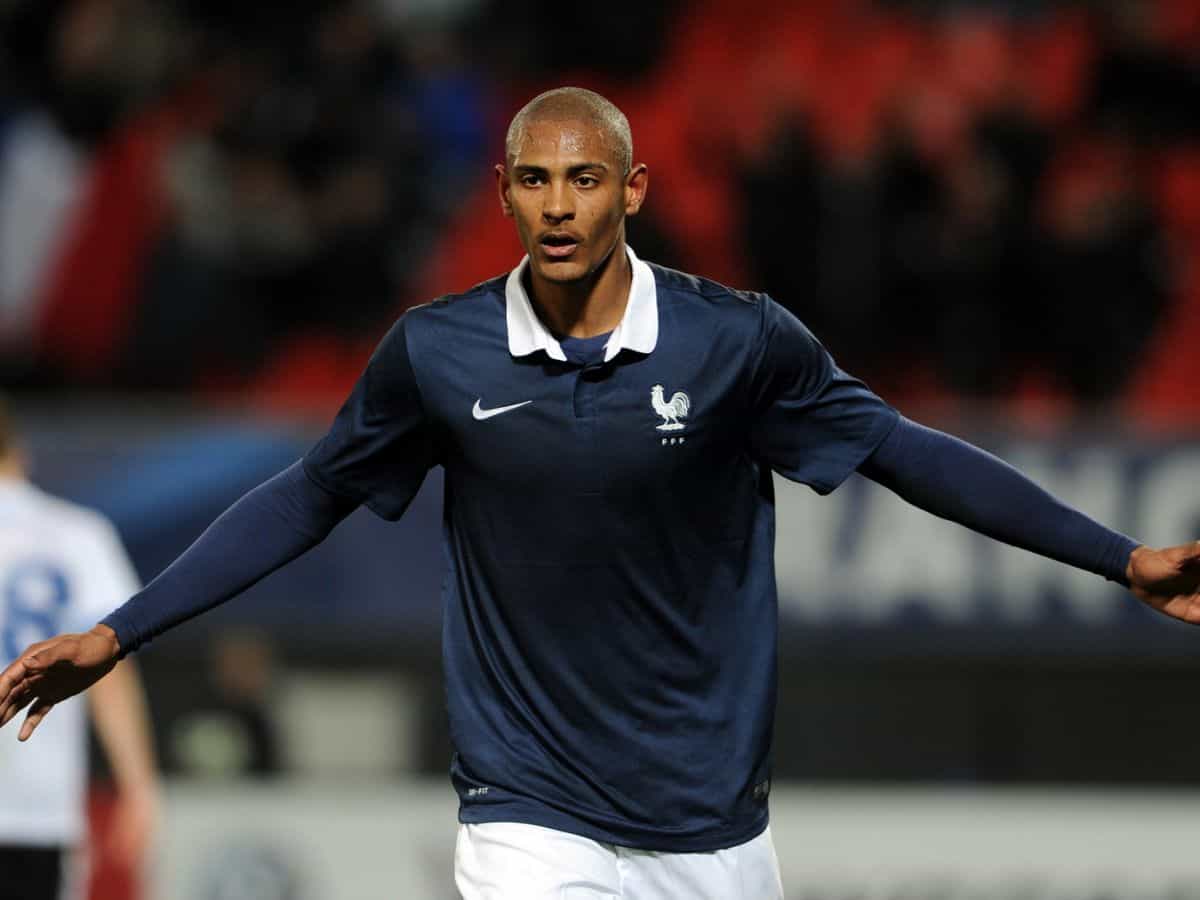 Sebastian Haller Videos
Sebastian Haller during his time with Eintracht Frankfurt.
Sebastian Haller's 14 goals for West Ham United.
Sebastian Haller scores four goals in a Champions League game.
Sebastian Haller's emotional speech while collecting his Eredivisie best striker award.
Sebastian Haller Family
Sebastian Haller is married to Priscilla, and they have two children. The couple married in 2016 after dating for a few years. They like to keep their private lives as away from the spotlight as possible. It will have been a difficult time for Haller and his family after the discovery of his testicular tumor. A tearful Priscilla watched on with pride as her husband picked up his Eredivisie best striker award following his diagnosis.
Sebastian Haller's oldest child is his daughter, Ciara.  She was born in March 2017. Haller posted a photo of himself and his newborn on social media. His son Eden was born in September 2019. Haller has spoken about how the children's Grandparents would visit every two or three weeks until the Covid lockdown put a halt to this.  They kept in contact online, but the children meant the house was still alive with energy during the lockdown.
Sebastian Haller Net Worth and Career Earnings
Sebastian Haller has a net worth of around $15 million. His career earnings took a big leap when he left Eintracht Frankfurt for West Ham. At Frankfurt, he was reported to be earning $17,000 per week. When he joined the Hammers, this is said to have shot up to $80,000 per week. His salary at Ajax was a little less, but certainty still enough to get by on!
His new contract with Borussia Dortmund is reported to be worth $10 million annually. If accurate this is more than double his salary at West Ham and could see a significant rise in his overall net worth.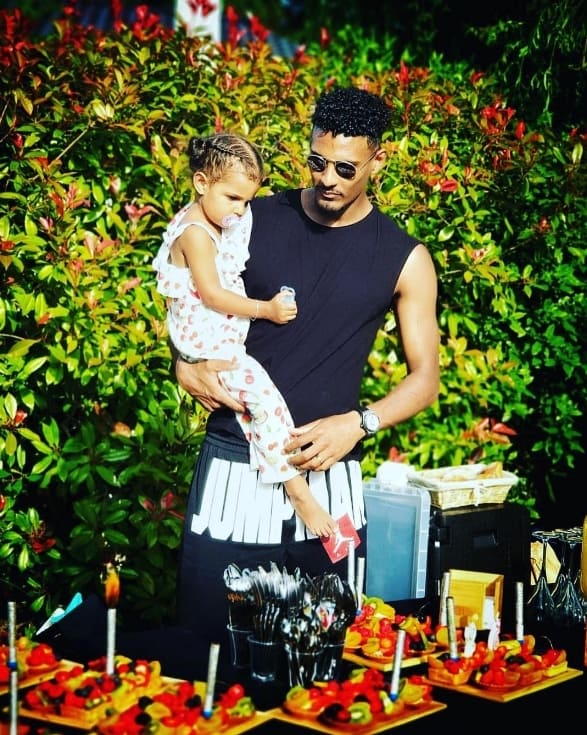 FAQs
Question: How old is Sebastian Haller?
Answer: Sebastian Haller is 28 years old. He was born on June 22nd, 1994.
Question: What is Sebastian Haller's nationality?
Answer: Sebastian has dual nationality. He was born in France to a French father and an Ivorian mother. Haller played for France at the youth level but opted to play for the Ivory Coast at the senior international level.
Question: Where did Sebastian Haller start his career?
Answer: Sebastian Haller began his professional career for the French club, Auxerre. He was loaned out to FC Utrecht in the Netherlands in the 2014/15 season, a move that would become permanent.
Question: What has happened to Sebastian Haller?
Answer: After signing for Borussia Dortmund in the summer of 2022, Sebastian Haller felt unwell at pre-season training. He was found to have a testicular tumor and has undergone surgery and chemotherapy. He is focusing on his recovery and making a return to the Dortmund team.
Research Citations
Continue reading more soccer star bios: