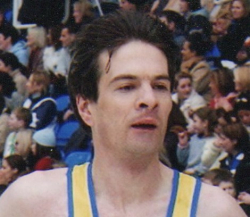 Latest posts by Stephen Hands
(see all)
Imagine the pride in seeing your daughter become one of the best tennis players in the world. Leonard Francois knows this feeling well. He is the father of Naomi Osaka, a four-time grand slam champion. As well as pride, Leonard Francois must also feel immense satisfaction. He coached his daughter from a young age, helping set her on the path to her stellar career.
It was not just Naomi either. Leonard Francois also coached his older daughter, Mari. Proving his methods worked, Mari was also a professional tennis player until an injury brought a premature end to her career. It is a remarkable story given Francois had no background in tennis coaching. He modeled his approach on the father of Serena and Venus Williams and it paid dividends. While Osaka now employs a professional coach, her father is still an important part of her team.
In this Leonard Francois bio, I will look at Leonard Francois' journey, one that took him from Haiti to the USA and Japan before returning to the USA. I will summarize how Francois helped his daughter rise to the top of her sport and his influence when she chose to represent Japan.
Naomi Osaka remains the highest-paid female athlete according to Forbes. This is despite dropping to 42 on the WTA rankings. It was her father who put her on course for such success when he introduced Naomi and her sister to tennis all those years ago.
Leonard Francois Quick Facts
Full Name Leonard Maxime Francois
Birth Date Unknown
Birth Place Jacmel, Haiti
Nick Name None
Nationality Haitian-American
Siblings Unknown
Children Two daughters, Mari and Naomi Osaka
Spouse Tamaki Osaka
Profession Tennis coach
Salary Unknown
Net Worth Unknown
Social Media None used
Last Updated July 2022
Leonard Francois Birthplace and Early Life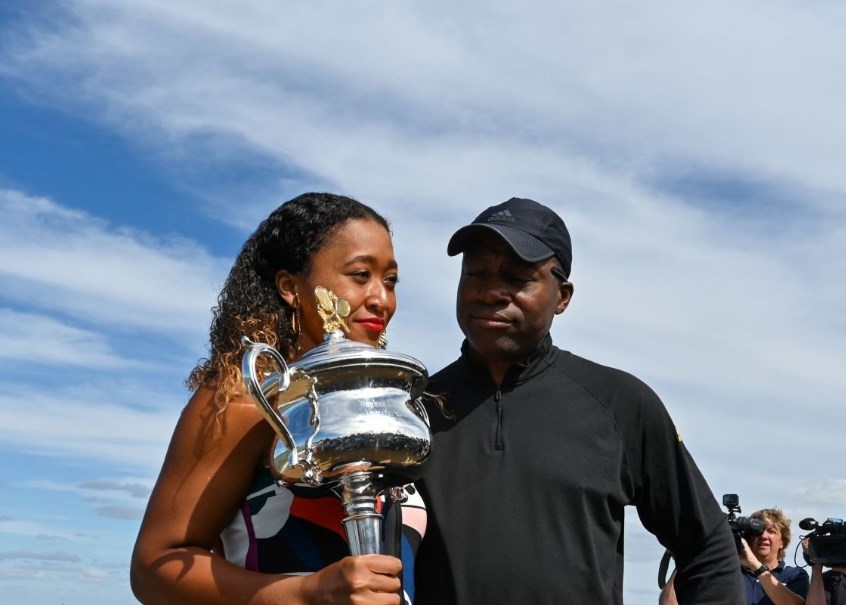 Leonard Francois has remained dogged in protecting his privacy and keeping the media out of his personal life. There is not a huge amount known about Leonard Francois early life. We know he was born in the seaside city of Jacmel, referred to as the cultural capital of Haiti. This compact city sits on the southern coast of Haiti and looks out over Jacmel bay. Francois has not made his date of birth or any information about his parents or any siblings public. It is believed he celebrates his birthday in early December, but that's about as far as it goes for details at this point of his life.
At some point, Leonard Francois's family decided to move to New York City. It is admirable in this day and age that someone does not want the world to know all the ins and outs of their private life. Admittedly this admiration comes a little grudgingly when putting together a bio. However, Francois starts to leave more of a trace once he arrives in the USA.
Although a tennis fan the young Francois played baseball when stateside. He attended New York University and it was while a student he visited Japan. The 1990s was a difficult time economically in Japan. It has been coined the lost decade. The country was opening up more to people from overseas. Leonard Francois took this opportunity and it was in Japan he met his future wife.
Life in Japan
Leonard Francois visited Hokkaido in Japan and it was here he met his wife Tamaki. However, this was going to be anything but an easy relationship. Tamaki was still in high school when the couple met. Added to this was Tamaki's family was very traditional and expected their daughter to marry a fellow countryman. Leonard and Tamaki secretly dated for a while before moving to Osaka to find work.
This was a tough start to the relationship, but it was getting tougher for Tamaki. When her family discovered she was marrying Leonard Francois they completely disowned her. Tamaki had no contact with her family for the best part of 15 years. It was not until 2008 that her family finally made contact again, a painfully long period of time. Tamaki was committed to her relationship with Leonard Francois. She would display the same dogged commitment to ensuring her daughters had the opportunity to succeed.
It was in Osaka that Leonard Francois' two daughters were born. Mari was born in April 1996 and Naomi was born in October 1997. In 1999, tennis fan Leonard Francois was watching the French Open. He saw two tennis sisters taking on the world and winning. The Williams sisters won the women's doubles title at Roland Garros as the ninth-seeded pair. They were coached by their father, Richard Williams. Leonard Francois decided he would teach his daughters to play tennis.
Leonard Francois Professional Career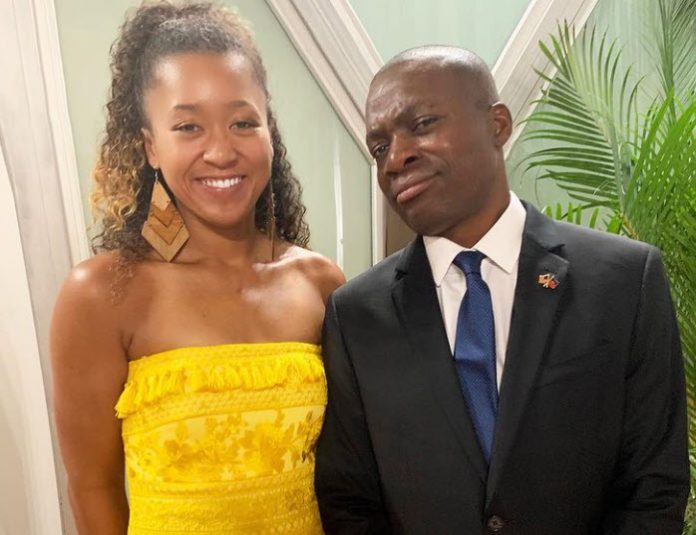 In 2001 Leonard Francois brought his young family back to the USA. They settled in Long Island, New York and it was here that his daughter's tennis training began in earnest. As well as training them himself, Francois followed another decision taken by Richard Williams. Francois opted to home-school Mari and Naomi. François was inspired by Richard Williams and the progress of Serena and Venus Williams. He believed he could replicate this for his daughters.
Leonard Francois had no real tennis experience beyond being a fan of the game. However, this would not deter him, just as it never deterred Richard Williams, and look what he had achieved. Francois would later point out that the blueprint was their thanks to Richard Williams. All Francois had to do was follow it. At first, Mari seemed more interested to learn than Naomi, who often watched from the sidelines with her mother. However, there is nothing like sibling rivalry to help motivate and push you forward.
Re-location
In 2006, Naomi Osakas Father and his family were on the move once more. Francois was seeking better tennis training opportunities for his two daughters. He decided that southern Florida was best placed to offer these opportunities. The family settled into their daily routine. Leonard Francois spent the day coaching his daughters at the Pembroke Pines public tennis courts. They were home-schooled in the evenings. Mention must be made to Tamaki Osaka, who worked tirelessly to earn the money to support the family.
Florida was not a random choice to help further the tennis development of his two daughters. Richard Williams had brought Venus and Serena to Florida in 1991. This was where the Williams sisters were able to fully focus on their tennis and train for many hours each day. If it was the right move for Venus and Serena Williams, then it seemed the right move for Mari and Naomi Osaka. Southern Florida gave Leonard Francois access to the courts and professional coaches his daughters required.
Passing on the Coaching Duties
For the next seven years, Leonard Francois devoted his time to tennis training and home-schooling his two daughters. Both were developing their games and both were clearly talented players. Yet, Francois realized he could only take the girls so far. Just as Richard Williams turned to Rick Macci to coach his daughters, Naomis parents understood the time would come when Mari and Naomi would need more professional coaching.
In 2013, aged 15, Naomi Osaka, the Successful Tennis Player, was enrolled at the ISP academy headed by the coach Patrick Tauma. She also attended the Florida Tennis SBT academy and the ProWorld Tennis academy. Older sister Mari also attended these two academies. While both daughters were now under professional tutelage, they remained close to their father. Both Mari and Naomi soon turned professional, which must have been a hugely proud moment for Leonard Francois. Neither daughter played the ITF junior circuit but both were now making their senior debuts.
The Father's Return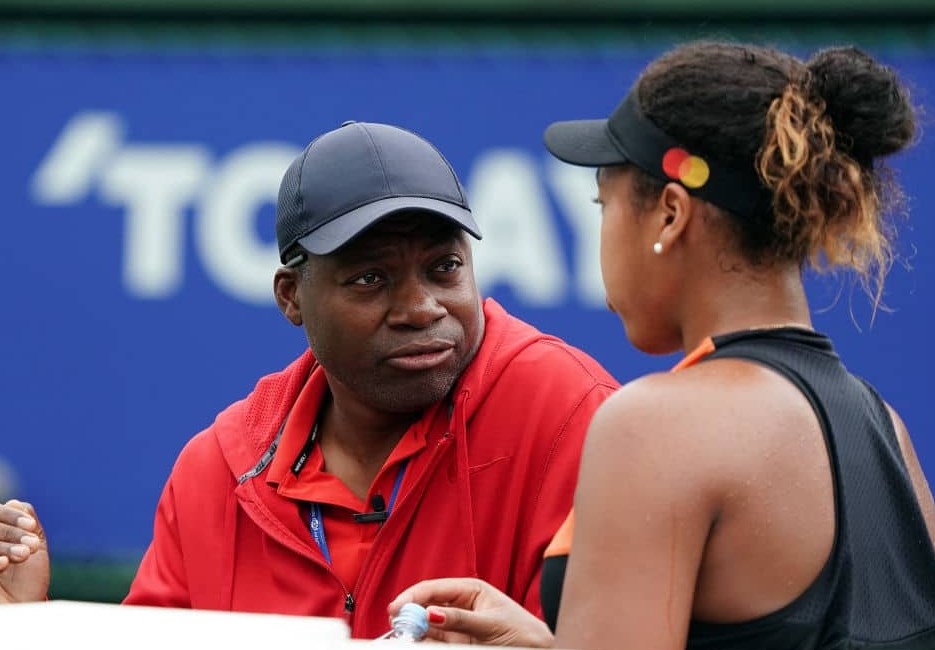 Leonard Francois kept an eye on both his daughter's progress. He continued to take a close interest in their training. However, he struggles to watch matches. Naomi Osaka has commented that she thinks watching her play stresses her father out too much. He may take a long walk instead and await news of the result. However, in 2019 he would have to watch her matches when he returned as her temporary coach.
In 2016, Leonard Francois's youngest daughter Naomi was named Womens Tennis Association Newcomer of the year. From here her career continued to boom. In 2018 she won her first Womens Tennis Association title at Indian Wells, before beating her idol Serena Williams to win the US Open. This must have been a surreal yet rewarding day for Leonard Francois. His daughter had just beaten the daughter of the man whose blueprint he had followed. It must have felt complete justification in his training methods.
Naomi Osaka was working with Sascha Bajin. She followed her US Open win with her second grand slam victory at the Australian Open at the beginning of 2019. Despite the on-court success Osaka decided to split with Bajin not long after triumphing at the Australian Open. It was a decision that took most people by surprise. She turned to Jermaine Jenkins to coach her through the next phase of her career. However, this proved an unsuccessful period. After poor performances at the French Open and Wimbledon, Jenkins became the second coach to be shown the door by Naomi Osaka.
There was probably only one man who could fill the role of temporary coach for this Successful Tennis Player. Someone tried and tested and someone who was very much trusted. Naomi Osakas Father was suddenly back coaching his daughter. The decision paid off and Naomi Osaka's form turned for the good again. Not only was she winning matches again, but she was also back to winning tournaments. However, she would joke in interviews that her father was annoying. She found it funny and maddening how he would run on to advise her to be calm or something similar, without a word on tactics.
Leonards Daughter won 14 consecutive matches when her father took over as her temporary coach. They knew how to get the best out of each other. They also knew that Osaka needed to find another top-level professional coach. They found their man in established Belgian coach Wim Fissette. It was announced that Osaka would be working with Fissette for the 2020 season. Leonard Francois's brief and successful return to coaching was over and he was back to being a father, fan, and mentor. According to Fissette. Francois still gives his daughter advice before big games.
The Decision to Represent Japan
Naomi Osaka represented Japan at the delayed Tokyo Olympics. Although Naomi and her sister Mari moved to the US when they were very young, their parents decided early on that they would represent Japan. The two girls grew up in a house where Haitian and Japanese cultures were major influences. Both Naomi and Mari have always said they felt more Japanese.
Leonards Daughter held the dual US and Japanese citizenship until 2019. She had to relinquish her American citizenship to represent Japan in Tokyo. Leonard Francois and his wife Tamaki are adamant that Naomi chose to represent Japan because of her upbringing and cultural roots. They say there were no financial influences or any sway from national tennis federations. Naomi and Mari Osaka wanted to play for Japan, as simple as that.
Leonard Francois Video
Naomi Osaka reflects on her father's coaching style.
Leonard Francois finds it hard to watch his daughter's matches.
Leonard Francois Family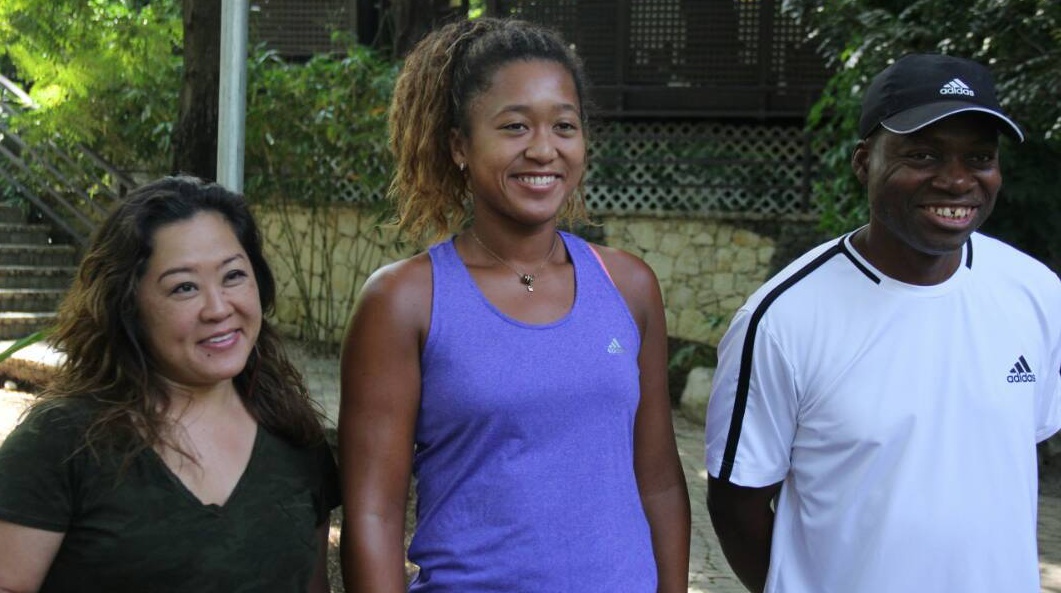 Leonard Francois remains a private man. Very little is known about his childhood, and today he still avoids publicity where possible. His relationship with his future wife Tamaki Osaka was not greeted well by her family. Japan was opening up, but Tamaki Osaka's family was very traditional and did not approve of her interracial relationship. She had no contact with her family for 15 years after marrying Leonard Francois.
Tamaki has always supported her daughters in their tennis careers. It was Tamaki who went out to work at an early hour to help fund their ambitions while her husband coached the two girls. When the girls attended tournaments, Tamaki was the one who stayed behind. She worked to help pay for the costs of the travel, accommodation, and everything else required to break into the tennis elite.
Naomi Osaka is the most famous of the tennis-playing sisters. Leonard Francois taught her to play tennis from an early age. Naomi has been ranked world number one and has won four Grand Slam titles in her career. Naomi Osaka is still only 24 years of age and with many years of top-level tennis ahead of her. However, by 2021 she was already the highest-paid female athlete ever, earning $60 million over 12 months. A staggering $55 million came from endorsements. In 2022 Osaka's earnings were still up around the $60 million mark. Even her father could never have imagined her earning power when he first started teaching his daughters tennis.
It must not be forgotten that Leonard Francois's oldest daughter Mari was an excellent professional tennis player too. She hit a career-high ranking of 280 in May 2018 and was a finalist on four occasions on the ITF circuit. Unfortunately, Mari Osaka was hindered by injuries which brought her career to a premature end in 2021 aged only 24. She would regularly defeat her sister while growing up. It was only around the age of 15 that Naomi started to get the better of her older sister on the tennis court.
Leonard Francois Net Worth and Career Earnings
As with much of the life of Leonard Francois, his net worth and career earnings are not known. It can only be assumed that his daughter's success has had financial benefits for her father too. Naomi Osaka is the highest-ever paid female athlete, earning a dizzying $60 million over the last couple of years. She has won over $21 million in prize money from tennis so far in her career.
A lawsuit brought against Naomi Osaka by former youth coach Christophe Jean points to the early role Leonard Francois played in his daughter's career. Jean claims that Leonard Francois agreed to pay him 20% of future earnings from both Mari and Naomi Osaka's tennis careers. This was back in 2011 and was instead of being paid for providing lessons at the time. This included endorsements where Naomi earns millions of dollars every year. The claim from Jean was strongly repudiated by Naomi Osaka and was dismissed by a judge.
Leonard Francois's role today is a father and occasional mentor. Yet, you would expect Naomi Osaka rewarded her parents for all the hard work and sacrifices they made. They helped provide her with the opportunity to play tennis at an elite level.
FAQs
Question: How old is Leonard Francois?
Answer:Leonard Francois's exact age is unknown. His personal life has remained very private, but he is believed to be in his late 40s. His two daughters are 26 and 24 years old.
Question: Where is Leonard Francois from?
Answer: Leonard Francois is originally from Haiti. He was brought up in the coastal city of Jacmel but moved to the USA where he studied at New York University.
Question: When did Leonard Francois start training his two daughters?
Answer: Leonard Francois began teaching his daughters tennis in 1999 after watching the Williams sisters on tv at the French Open.
Question: Does Leonard Francois still coach Naomi Osaka?
Answer: No, Naomi Osaka is currently coached by Wim Fissette. Leonard Francois returned as Naomi Osaka's temporary coach before the appointment of Fissette.
Research Citations