Latest posts by Alex Hatzidakis
(see all)
LiAngelo Ball is a basketballer and aspiring NBA player who has seen him play in an overseas league in Lithuania, and star in his family-sponsored college basketball alternate league, The Junior Basketball Association. Although, currently a free agent, his aspirations for NBA stardom are undeterred.
LiAngelo Ball Quick Facts
Full Name: LiAngelo Ball
Birth Date: November 24, 1998
Birthplace: Anaheim, California, USA.
Nick Name: Gelo
Nationality: American Siblings: 2 brothers (LaMelo and Lonzo Ball)
Children: N/A
Partner / Spouse: Jaden Owens
Profession: Basketballer
Salary: $11,003,782
Net worth: $5m
Awards: JBA Champion (2018), JBA MVP (2018), JBA ALL-STAR (2018), JBA ALL-STAR CO-MVP (2018)
Last Updated: May 2021
LiAngelo Ball's Birthplace and Early Life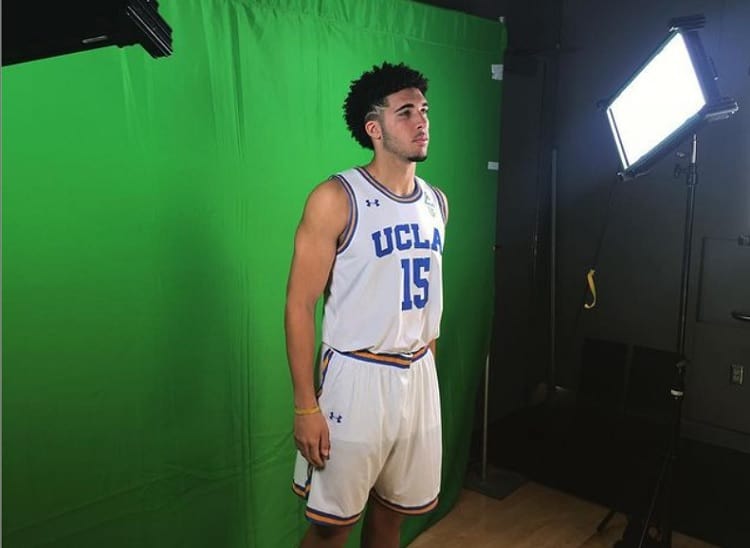 Hailing from a basketball-orientated family, LiAngelo, born November 24, 1998, is the middle child of three boys. Growing up with his two brothers in Anaheim, California, the three brothers were heavily involved in sports that ranged from basketball to American football. His parents, LaVar and Tina Ball, were also college basketball players. So, it is no surprise that talent would run in the family as all three brothers are basketball players. LiAngelo's training began at the early age of four as his sports-orientated father trained him and his brothers in the hopes of becoming top athletes. He continued to develop under his father's guidance for several more years before competing in the Amateur Union for Big Ballers VTX when he was in his teens. His involvement in the amateur union aided LiAngelo's development and kickstarted his basketball career after joining Chino High School at the age of fifteen. In turn, he attracted tremendous amounts of media attention from the Los Angeles Times. LiAngelo's Sophomore year at Chino High School gained him exceptional media attention by leading his team to the 22nd best high school team in the nation. This drew attention from colleges worldwide, making him the first Chino High School player to sign on to a college team, UCLA Bruins. Signing on to the Bruins for the class 2017, LiAngelo helped Chino High School climb up to number one in the country in his final year and gained attention across the nation and The New York Times – attention that he and his family were used to and rarely shied away from. A feat in its own, LiAngelo finished his final year playing as a shooting guard and lead his team's scoring chart and saw Chino accomplish a 60-game winning streak between 2015-2017. Again, a feat the high school basketball team has yet to beat. Having already committed to the UCLA Bruins, LiAngelo signed a letter of intent to enroll at the University of California. LiAngelo only managed to play one game for UCLA in pre-season, scoring 11 points, but it would be his next set of actions that would see his potential career take a turn for the worse. Days before the season opener against Georgia Tech in Shanghai, LiAngelo was caught attempting to steal a pair of sunglasses, which led to his arrest, along with two of his teammates. Avoiding a lengthy prison sentence, LiAngelo was subsequently suspended from UCLA's basketball program. In turn, LiAngelo announced his withdrawal from UCLA due to his father's frustration with the length of the suspension. Shortly after, LiAngelo set his sights on joining his brother in the NBA.
LiAngelo Ball's Professional Career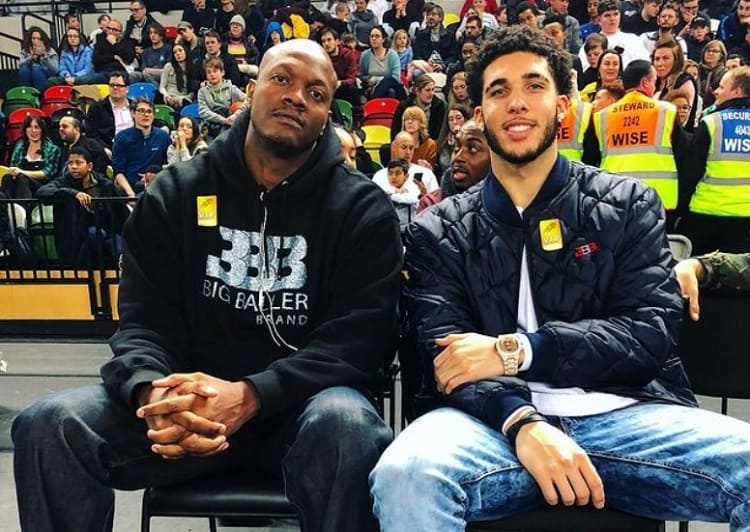 PRENAI (2018)
After his controversial year off court, perseverance and hard work were ahead for the middle Ball brother. Although LiAngelo wasn't considered a prospect by the NBA in 2017, he still planned and prepared for the 2018 draft by training with his father, once again. Late in 2017, LiAngelo, alongside his younger brother LaMelo, signed for Lithuanian team Prienai. Unfortunately for the brothers, Prienai withdrew from the Baltic Basketball League on their arrival and only took part in a series of exhibition matches that were sponsored by his family's company, Big Baller Brand. LiAngelo saw a mixed bag of performances as his debut game saw him scoreless, but he slowly picked up the pace by recording a season-high 28 points against rivals Nevezis. Still, his inevitable departure was announced after the short run of games and an ankle injury that saw him sit out the last few games. LiAngelo still aimed to be selected in the NBA draft in 2018, but unfortunately, it did not come to fruition.
LOS ANGELES BALLERS (2018-20)
In July 2018, LiAngelo signed with Los Angeles Ballers, who played in the Junior Basketball Association, founded by his father LaVar, as an alternative to college basketball. Although joining mid-season, LiAngelo enjoyed success on the court and was named on the West roster for the JBA All-Star game and won the accolade of Co-MVP for the All-Star game. So things were starting to look up for the NBA hopeful. Following his All-Star game success, LiAngelo won the finals-series MVP, which saw him tally up his season-high score of 58 points, 11 rebounds, and 6 assists against the Seattle Ballers. His success saw him be one of 14 players within the league named in the JBA USA select team, which faced European teams on their international tour. LiAngelo's rise in the league gained unprecedented media coverage and hype unseen in the league, but a severe ankle injury saw him sit out most of the 2019-20 season. An unwelcomed setback after a hard-working season prior.
OKLAHOMA CITY BLUE (2020)
After his recovery, LiAngelo signed on with Oklahoma City Blue of the NBA G League. Unfortunately, he never managed to get a game under his belt as the season was canceled due to the COVID-19 pandemic.
DETROIT PISTONS (2020)
In December 2020, LiAngelo signed on for the Detroit Pistons training camp, but not even a fortnight later was waived without playing in their 2020 pre-season game.
LiAngelo Ball's Videos, Highlights
Highlights of LiAngelo ball playing for Chino High School. LiAngelo Ball Highlights – Bing video Highlights of LiAngelo and brother LaMelo's third professional game in Lithuania. LaMelo & LiAngelo Ball Score 60 POINTS & DUNKS GALORE in 3rd PRO Game In Lithuania! – Bing video
LiAngelo Ball's Family And Partner
LiAngelo's father, LaVar Ball, was a college basketball player and professional football player who played for the New York Jets, London Monarchs, and Carolina Panthers. Tina, his mother, was a former college basketball player for Cal State Los Angeles Eagle's woman's basketball team. A sporting mixture of the two would create the talents of the Ball brothers. LiAngelo's brothers' are his older brother and most successful, Lonzo Ball, drafted by the LA Lakers and now plays for the New Orleans Pelicans. And his younger brother LaMelo, who followed a similar path to LiAngelo in Lithuania but evidently found success in the NBA by joining the Charlotte Hornets. His partner is Jaden Owens, who currently plays college basketball for UCLA.
LiAngelo Ball's Net Worth and Career Earnings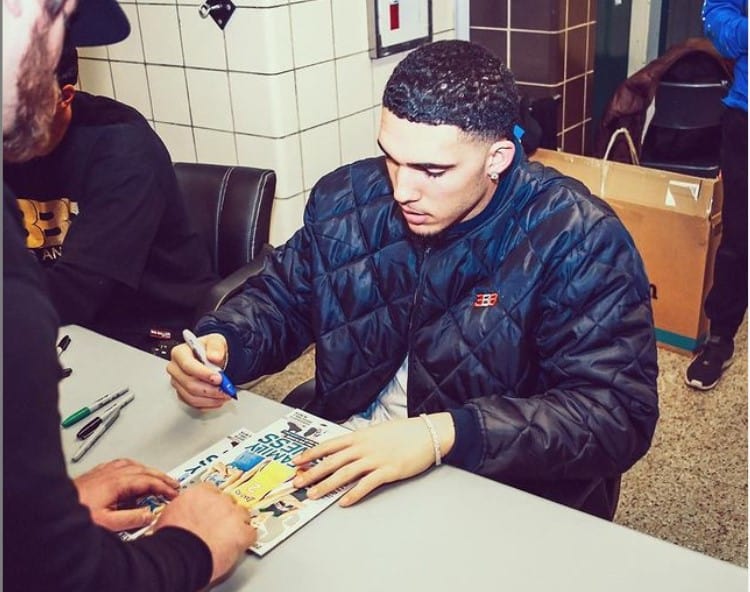 Although he has not reached his full potential and living his dream of playing in the NBA, LiAngelo has still accumulated a hefty net worth. Although his seasons in Lithuania and the JBA contributed to his overall net worth, most of it is from his family's business Big Baller Brand and the family's reality TV show 'Ball In The Family,' which sees his net worth sit around the $5 million mark.
FAQs
Question: What's LiAngelo Ball doing now?
Answer: Going by recent episodes of his family's hit TV series 'Ball In The Family,' LiAngelo admitted that the London Lions had expressed interest in the American youngster. A contract is yet to be offered, though.
Question: Will LiAngelo Ball play in the NBA?
Answer: Although you cannot fault him for trying, LiAngelo has had a mixture of injuries, bad decisions, and bad luck, all thrown into the mix of his career. Some may argue that if he avoided the urge to give in to his kleptomania ways, he would have been well and truly on the path of becoming a star NBA player, like his brothers. But, for now, he is going to have to take the long journey to NBA stardom.
Question: Which Ball brother is the best?
Answer: Even according to big brother and NBA star Lonzo, LaMelo is by far the best out of the three, stating, "No disrespect to my brother, but I think LaMelo will be the best out of us three. He is 19, it's ridiculous".
Citations
Continue Reading Related Bios from NBA Personalities: