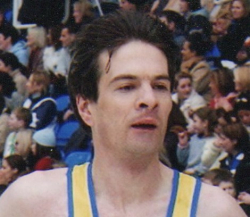 Latest posts by Stephen Hands
(see all)
Vivianne Miedema is a record-breaking striker who plays for Arsenal and the Netherlands. Her uncanny knack for being in the right place at the right time, combined with her clinical finishing, has made her a superstar within the game. She is the all-time leading goal scorer in the English Women's Super League as well as for her country.
The tall Miedema is a threat both on the ground and in the air. Her strike rate wherever she has played is second to none. Yet, Miedema is not all about scoring goals as she is a more than capable provider of goals for others. Remarkably, given her goal-scoring feats, her preferred position is in the number 10 spot creating chances rather than as the out-and-out striker.
Vivianne Miedema started her professional career in the Netherlands when just 14 years of age. She joined Arsenal after a spell in Germany playing for Bayern Munich. She has played soccer since she was 5 years old, often as the only girl on the team growing up.
This bio will look at Vivianne Miedema's early life as she developed her passion for the game. We will then delve into this prolific and highly gifted soccer player's career, family life, and net worth.
Vivianne Miedema Quick Facts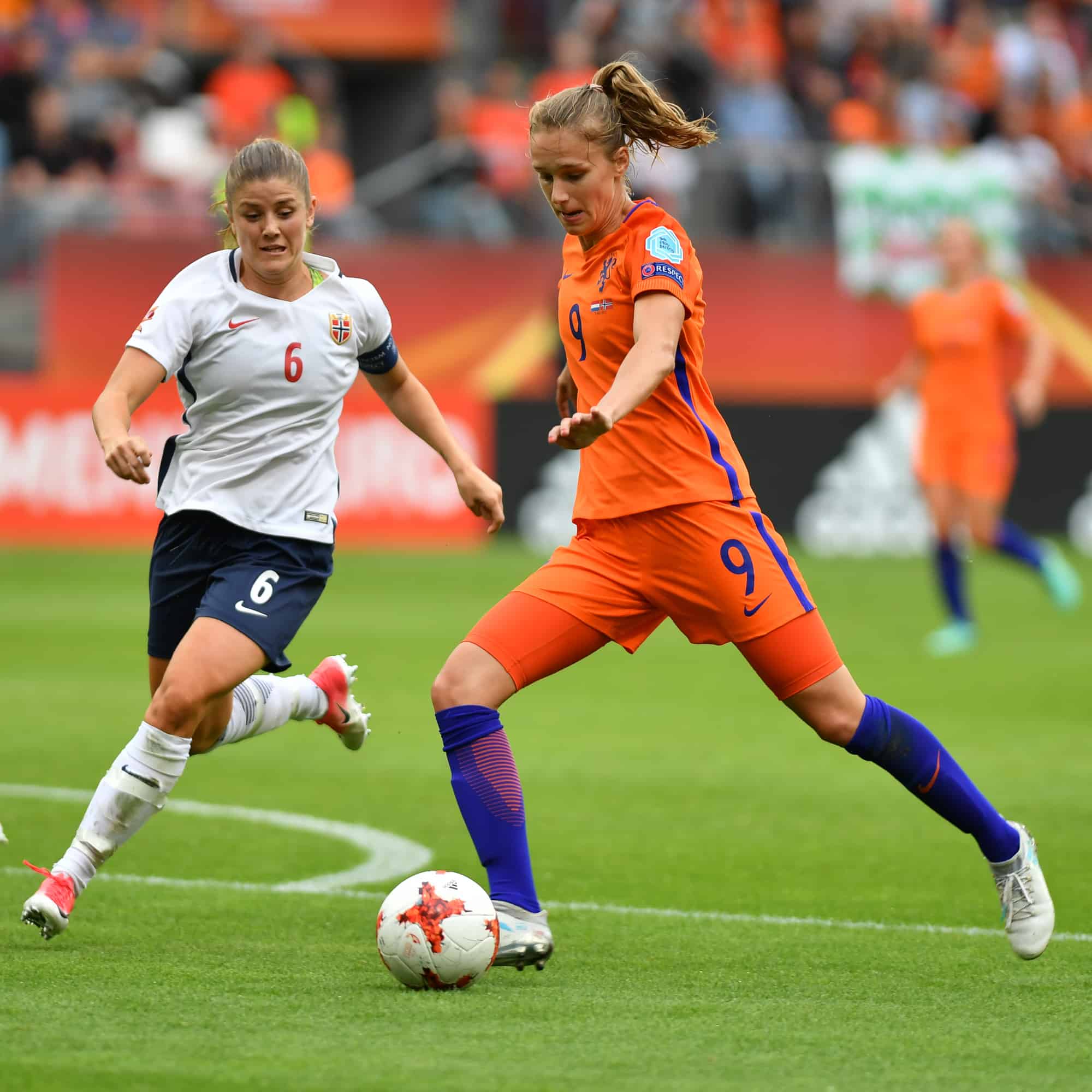 Full Name Anna Margaretha Marina Astrid Miedema
Birth Date July 15, 1996
Birth Place Hoogeveen, Netherlands
Nick Name Vivianne
Nationality Dutch
Siblings Brother, Lars
Children None
Partner Beth Mead
Profession Professional soccer player
Salary $280,000
Net Worth $1.2 million
Awards 2021 BBC Women's Footballer of the Year, 2019 PFA Women's Player of the Year, 2014 UEFA Women's U19 Championship Golden Player
Last Updated October 2022
Vivianne Miedema Birthplace and Early Life
Vivianne Miedema was born on July 15th, 1996, to parents Rene and Carolien Miedema. She grew up alongside her younger brother Lars in Hoogeveen in the northeastern Netherlands. Lars would also become a professional soccer player. The children watched their father play football from a young age, so it isn't surprising that their interest was piqued in the sport. Their mother played hockey, making for a sporty household all-round.
Vivianne Miedema cannot recall a time when she wasn't playing soccer. She played in boys' teams throughout much of her childhood, usually as the only girl on the team. She played at the highest level of boys' football too. This could have been daunting for someone so young. However, for Miedema, it acted as fuel on the fire.
Opponents were very much mistaken for thinking this would be an easier game because there was a girl on the other team. It drove Miedema on to prove them wrong. In interviews, she has talked about how she feels playing boys' football benefited her progress.
Miedema's confidence could have been shattered early on in her soccer career. When still young she had two teeth knocked out following a challenge with a goalkeeper. However, playing soccer is all she wanted to do.
Growing up she played for her hometown club, HZVV, before moving on to play for VV de Weide. By the age of 14, Vivianne Miedema had come to the attention of SC Heerenveen who played in the Eredivisie Vrouwen, the top flight of the women's game in the Netherlands.
Vivianne Miedema Professional Career
Vivianne Miedema signed for Heerenveen aged 14, before making her full debut at 15 in 2011. She was the youngest player to ever feature in the Eredivisie Vrouwen, the first of many records accumulated in her career to date.
Miedema made an immediate impact, scoring 10 goals in her first season, making her the second-top scorer in the league. This was even more impressive considering her side finished bottom of the league. Although at times physically second best to other players being so young, her ability was there for all to see.
Vivianne Miedema went from strength to strength. By her third season, Heerenveen was playing in the new joint Belgian and Netherlands league. During the 26-game season. Miedema bagged a remarkable 39 goals. This was 15 more than her closest rival in the goal-scoring stakes. In 69 appearances for the Dutch side, Miedema scored 79 goals. Any striker averaging more than a goal every game is bound to draw attention from bigger clubs.
The German giants Bayern Munich were watching Miedema's progress and liked what they saw. She was only 17, and although already a proven goal machine, she was still learning her craft and was likely to improve on all aspects of her game. Munich put in the call to Heerenveen.
Bayern Munich
Vivianne Miedema signed for Bayern Munich in 2014. However, as talented as you are, moving away from your family to a country where you don't speak the language is a challenge at such a young age. She admits she cried for the first three months in Germany. However, she appreciates that it was the right decision at that time. The German game offered a sterner test of her goalscoring prowess and would help further develop her game.
Miedema was soon on the score sheet. She notched her first two goals for her new club in October against MSV Duisburg. Miedema went on to score seven goals in her first season in the women's Bundesliga. This would undoubtedly have been more but for an ankle injury that saw her spend three months on the sidelines. However, she was a part of a Munich team that remained unbeaten all season and who picked up their first league title in nearly 40 years.
Vivianne Miedema doubled her goal output in the league in the succeeding seasons. She scored 14 goals in each season, with Bayern retaining their league title in the 2015/16 campaign. As league winners, Bayern competed in the Champions League where Miedema carried on scoring goals. She was the joint top scorer in the 2016/17 competition with 8 goals. This helped her side progress to the quarter-final where they succumbed to Paris St. Germain 4-1 on aggregate.
Although Munich's tendency to use the long ball did not suit Miedema, she still scored 52 goals in 78 games in her three years with the club. She had moved to Germany to challenge herself at a higher level of football and show she was more than up to the task. It was now time for a new challenge, and Vivianne Miedema was soon London-bound.
Arsenal FC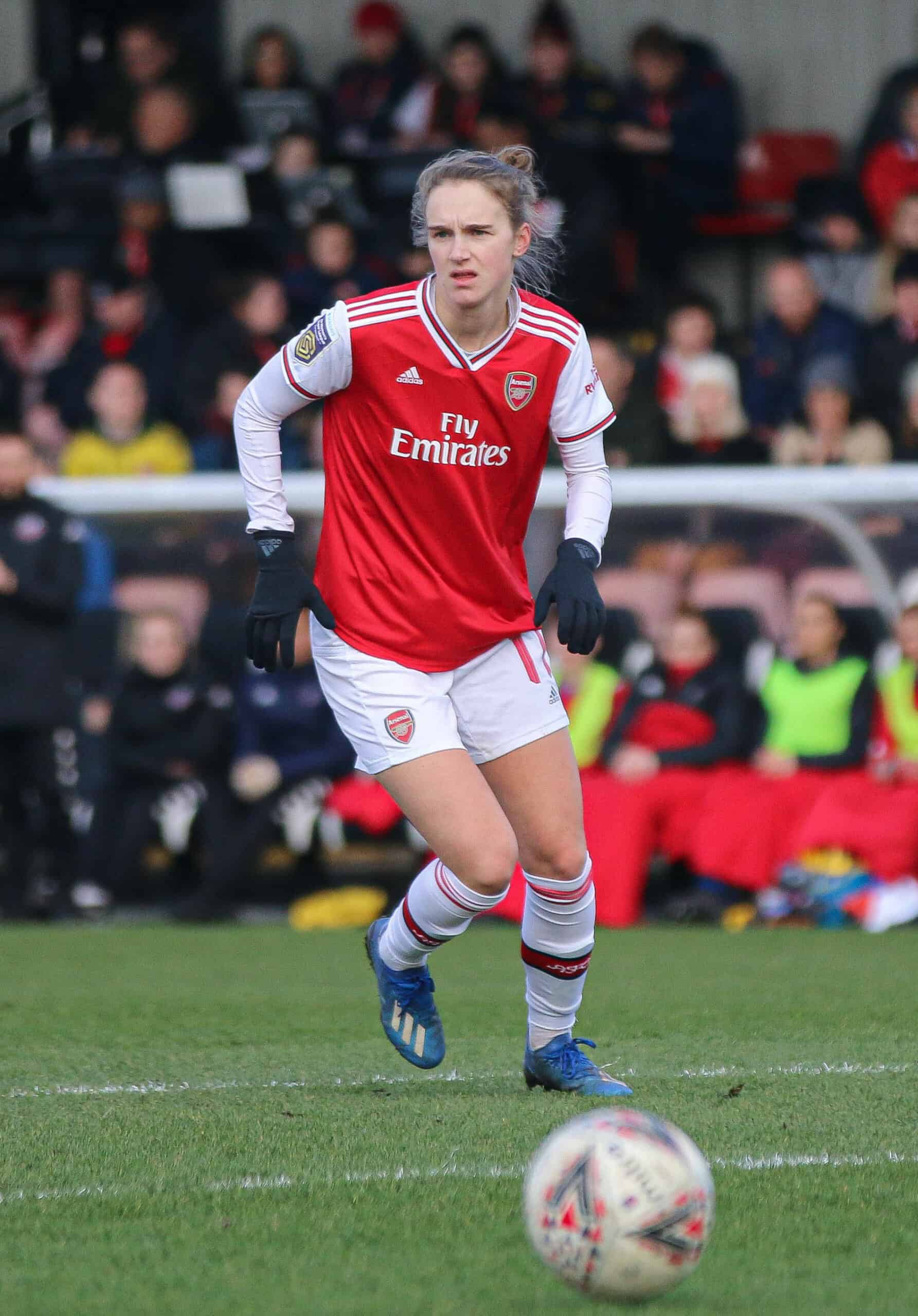 Vivianne Miedema's childhood soccer hero was Dutch striker Robin van Persie. Therefore, to join the club he played for must have been a huge thrill. As you might expect, the first season in a new league and country required some adaptation.
In October 2017, Miedema scored her first goal in the FA Women's Super League (WSL). However, the floodgates did not open just yet for the prolific striker, scoring 8 goals in all competitions in her debut season in England. One of those was the winner against Manchester City in the 2018 WSL Cup final.
Arsenal fans were treated to a Vivianne Miedema hat-trick on the opening day of the 2018/19 season, as Liverpool was put to the sword in a 5-0 thrashing. Miedema had laid down a marker for the season ahead and did not disappoint. She scored 31 goals, 22 of them in the WSL as Arsenal won the league title by seven clear points. Miedema's goal tally was the highest in WSL history, seven more than the previous record.
Vivianne Miedema also contributed 11 assists during the season. Her overall performance was recognized by her peers as she won the PFA Player of the Year award.
Record Breaker
Vivianne Miedema's fine form continued into the 2019/20 season. She was scoring at a rate of more than a goal per game, with 31 goals in 27 appearances across all competitions.
Against the unfortunate Bristol City, she bagged six goals and four assists in one game as Arsenal ran riot to win 11-1. Miedema was involved in all ten goals while on the pitch, having been substituted by the time goal number 11 went in. She was also the joint top scorer in the Women's Champions League, even though Arsenal only reached the quarterfinals.
However, the 2020/21 season confirmed her status as a goal scorer extraordinaire. When she scored a hat-trick against near neighbors Tottenham, she became the WSL leading goal scorer of all time. These three goals took her to 52 goals in the WSL, surpassing the 49 scored by Nikita Pariss. What is even more remarkable is it took her just 50 games to achieve. This is a strike rate of a goal every 83 minutes.
Miedema scored 18 goals in the 2020/21 season. This meant for three successive seasons she surpassed the most goals scored in a WSL season before she arrived in North London.
Centurion
In September 2021, Vivianne Miedema broke the 100-goal barrier for Arsenal. This was achieved in just 110 games. She was the second top scorer in the league for the 2021/22 season with 14 goals while being joint top of assists with eight. Arsenal improved on the previous year to finish second behind Chelsea.
Miedema was in contract negotiations with Arsenal in 2022. Rumors began to spread that she would be leaving Arsenal, with Barcelona tipped as one of the favorites to gain her services. However, much to the relief of Arsenal fans, Miedema signed an extension to her contract. The deal sees Miedema stay with the club for at least another year, the previous contract having expired on the 30th of June 2022. The deal also makes her the highest-paid player in the women's game in England, although a couple of other clubs offered her more.
Vivianne Miedema seems settled in London but will be looking for Arsenal to push on and win more trophies. They will certainly look to improve on their Champions League record. Arsenal has fallen at the quarter-final stages during Miedema's time at the club.
International Career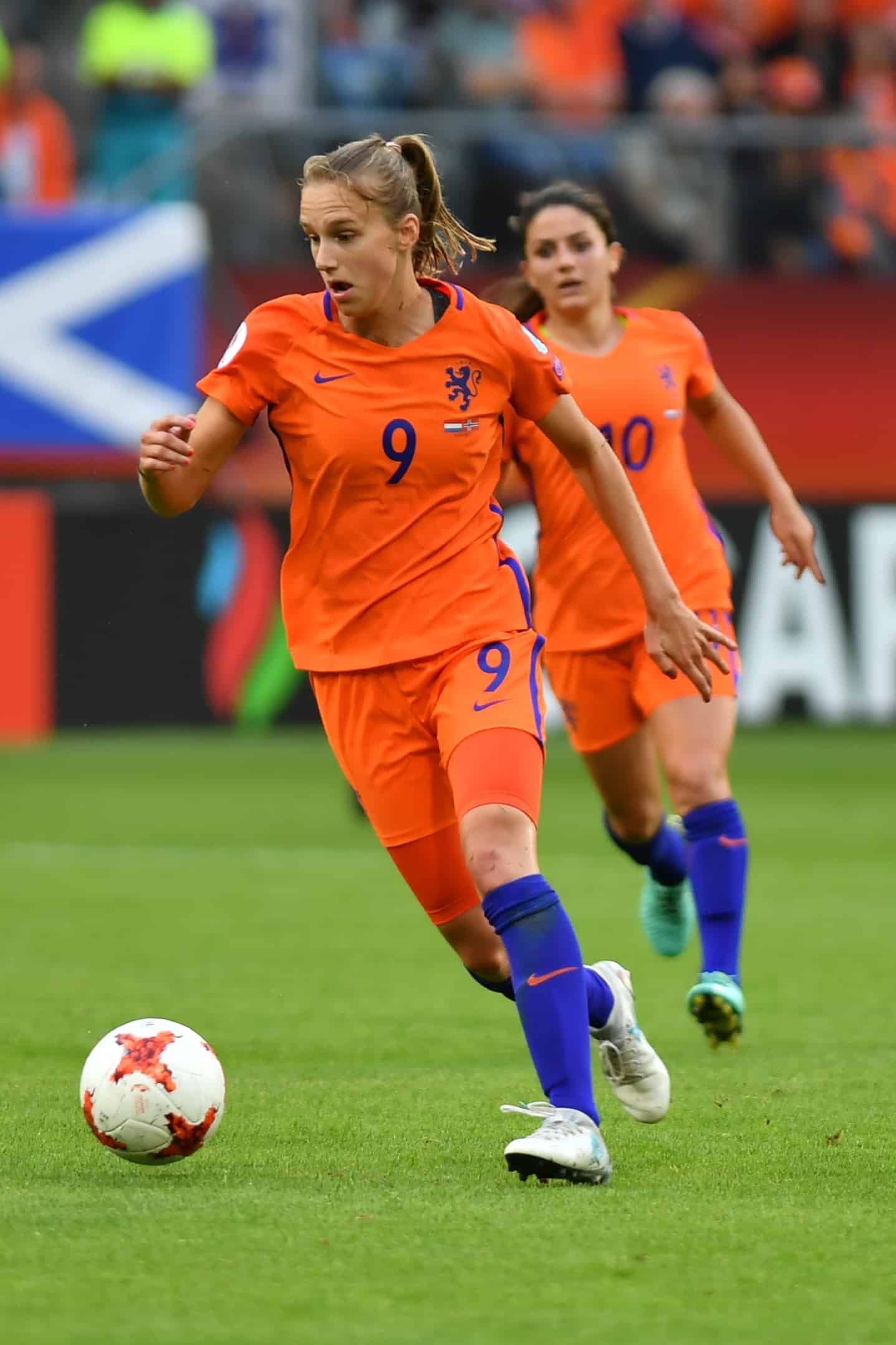 The Dutch women's national side has become a force in world football in the last decade. Having a striker like Vivianne Miedema has helped. She was first selected to play for the Dutch under-17 side while playing for Heerenveen. Miedema responded with goals, goals, and more goals! Still only 15, Miedema scored on her international debut. She followed this up by rattling in a remarkable 18 goals in three UEFA European Women's Under-17 qualifying games.
This goalscoring form saw Miedema fast-tracked through to the under-19 national side. Her six goals helped the Netherlands win the 2014 Under-19 Women's Euros, the first international success for any Dutch women's team. She managed this even after missing the first match with a groin problem. On a personal level, Miedema was named Player of the Tournament.
Ups and Downs of International Football
However, the young striker had already made her senior debut. By the time she was helping her compatriots to win the Under-19 Euros, Miedema had already banged in 11 goals in 10 appearances for the Dutch senior side.
She was an integral part of the Netherlands team that qualified for their first World Cup finals in 2015. Miedema scored 16 goals in qualification, equalling the previous record. Unfortunately, the excitement was short-lived. Injury and a drop-off in form led to a disappointing first World Cup experience for Miedema. The Dutch bowed out in the quarterfinals of the competition.
However, all was rectified at the 2017 UEFA Women's Euros. Vivianne Miedema scored in the semi-final as the Netherlands knocked out England. She then notched twice in the final as the Dutch beat Denmark 4-2. Dutch women's football had well and truly arrived on the international scene and all in front of their fans as tournament hosts.
Netherland's Leading Goalscorer
Two years later and the Dutch were in another major final at the 2019 World Cup. Although they lost to the US, they had shown once more they were a force in women's soccer. Vivianne Miedema scored three goals during the tournament.
However, it was during the group stages that she truly left her mark on Dutch football. Her two goals against Cameroon saw her become her country's leading ever goal scorer with 60 goals. Miedema has never been a player who overly celebrated her goals but let her hair down a bit this time with a roly-poly to mark her achievement.
She had gone past the men's leading scorer when she scored her 51st international goal. This must have been a significant occasion too for Miedema, as that record is held by her childhood idol, Robin Van Persie.
10 goals at the Olympic Women's tournament in 2020 was another record for the uber-prolific Miedema. Unfortunately, Covid forced Miedema to sit out the second group stage match at the 2022 Women's Euros. The Dutch were unable to defend their title, losing at the quarter-final stage.
Vivianne Miedema Videos
Vivianne Miedema reflects on the first goal she scored for Arsenal.
All of Vivianne Miedema's first 100 Arsenal goals.
Vivianne Miedema's six goals and four assists in one match against Bristol City.
The goals that helped the Netherlands lift the 2017 Women's Euros.
Vivianne Miedema Family
Vivianne Miedema is dating Arsenal teammate and England international Beth Mead. The couple recently attended the Ballon d'Or awards ceremony where they were photographed together on the red carpet. Miedema was previously in a relationship with Lisa Evans for six years.
Evans is a Scottish International soccer player whom Miedema met when they both played for Bayern Munich. In 2017, Evans joined Arsenal, playing alongside Miedema, before going out on loan to West Ham for the 2021/22 season. Evans made the move to the Hammers permanent in the summer of 2022.
Vivianne Miedema's brother keeps the soccer connections strong. He is also a professional soccer player who moved to Spain in 2021 to play for Velez CF.
Vivianne Miedema Net Worth and Career Earnings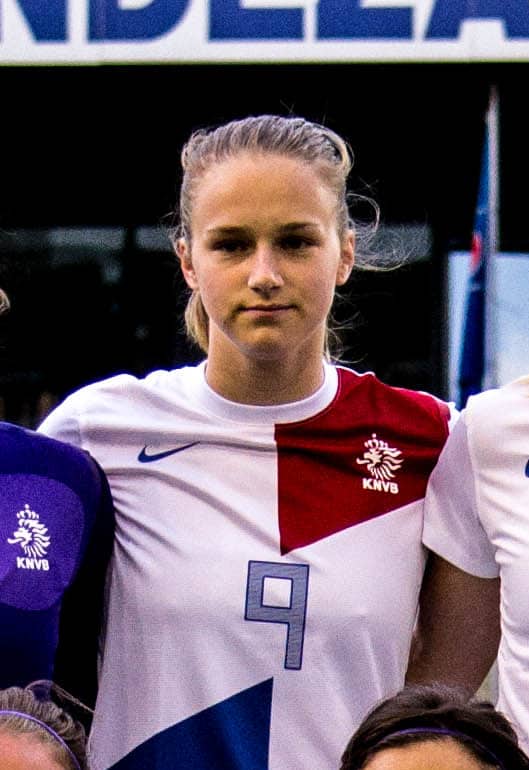 Vivianne Miedema's net worth is reported to be $1.2 million. Women's football has rightly gained in popularity over recent years and the earning potential for the players has increased. Miedema is right near the top of the highest earners in women's soccer. Indeed, her new contract extension which sees her stay at Arsenal for another season is reported to be worth $280,000. This would make her the highest-paid women's soccer player in the WSL.
In 2021, Miedema pledged 1% of her salary to charity when she signed up for the Common Goal project. Common Goal was co-founded by ex-Manchester United player Juan Mata. The project uses the money pledged to help support soccer charities around the world. Miedema also became an ambassador for the charity War Child in 2019.
FAQs
Question: How old is Vivianne Miedema?
Answer: Vivianne Miedema is 26 years old. She was born on July 15th, 1996.
Question: Who is Vivianne Miedema's partner?
Answer: Vivianne Miedema is dating fellow Arsenal player, Beth Mead. She was previously in a long-term relationship with the Scottish international, Lisa Evans.
Question: How many games did it take for Vivianne Miedema to score 100 goals for Arsenal?
Answer: Vivianne Miedema reached the landmark of 100 goals for Arsenal in September 2021 in just 110 games.
Question: Will Vivianne Miedema stay at Arsenal?
Answer: Yes, at least for now. After speculation she may leave Arsenal in the summer of 2022, Vivianne Miedema signed a new deal that saw her commit to the club for another year.
Research Citations
Continue reading more soccer star bios: