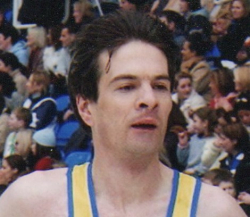 Latest posts by Stephen Hands
(see all)
Pep Guardiola is one of the finest and most successful managers soccer has ever seen. He was no mean player in his time either. He made his name as both a player and manager for Barcelona. Guardiola was the youngest manager to win the coveted Champions League trophy.
Being a top player does not automatically mean you become a top manager. Different skill sets are required, particularly man management to coach the best players in the game. However, Pep Guardiola was an astute player, with a first-class soccer brain. This transferred well into soccer management.
As a manager at Barcelona, Guardiola won 14 trophies in four years. His tiki-taka style of play was heavily influenced by Johan Cruyff under whom he played at Barcelona.
He arrived at his current club Manchester City at the start of the 2016/17 season after a spell managing Bayern Munich. Since then, Manchester City has enjoyed a period of unparalleled success. This includes four Premier League titles.
I always find Guardiola's style of play exciting to watch. The fast-flowing attacking football and precision passing are a joy to watch.
In this bio, we shall look at Pep Guardiola's childhood and his early love for the game. We shall then delve into the playing and managerial career of this charismatic and talented soccer coach.
Pep Guardiola Quick Facts
Full Name Josep Guardiola Sala
Birth Date January 18, 1971
Birth Place Santpedor, Catalonia, Spain
Nick Name Pep
Nationality Spanish
Siblings Francesa, Olga, and Pere
Children Maria, Marius, and Valentina
Spouse Cristina Serri
Profession Professional soccer manager
Salary $23 million
Net Worth £120 million
Awards 3 x Premier League Manager of the Year, 2 x LMA Manager of the Year, 4 x La Liga Coach of the Year, 2 x UEFA best coach, 2011 FIFA World Coach of the Year
Last Updated October 2022
Pep Guardiola Birthplace and Early Life
Pep Guardiola was born on January 18th, 1971, to parents Valenti and Delors Guardiola. He grew up in Santpedor, 70 km from Barcelona, with his older sisters, Francesca and Olga, and younger brother, Pere. It was clear from an early age that Pep Guardiola had a love for soccer. He would spend hours playing the game in fields near the family home.
Guardiola's connection to Barcelona goes back a long way too. He was a ball boy at the Nou Camp stadium, sampling the atmosphere he would later experience as a player and manager at the club. He would later tease the ex-England striker Gary Lineker about the fact that Lineker never gave Guardiola his shirt, however many times the ball boy asked. In his defense, Lineker said the club would not allow players to give shirts away back then.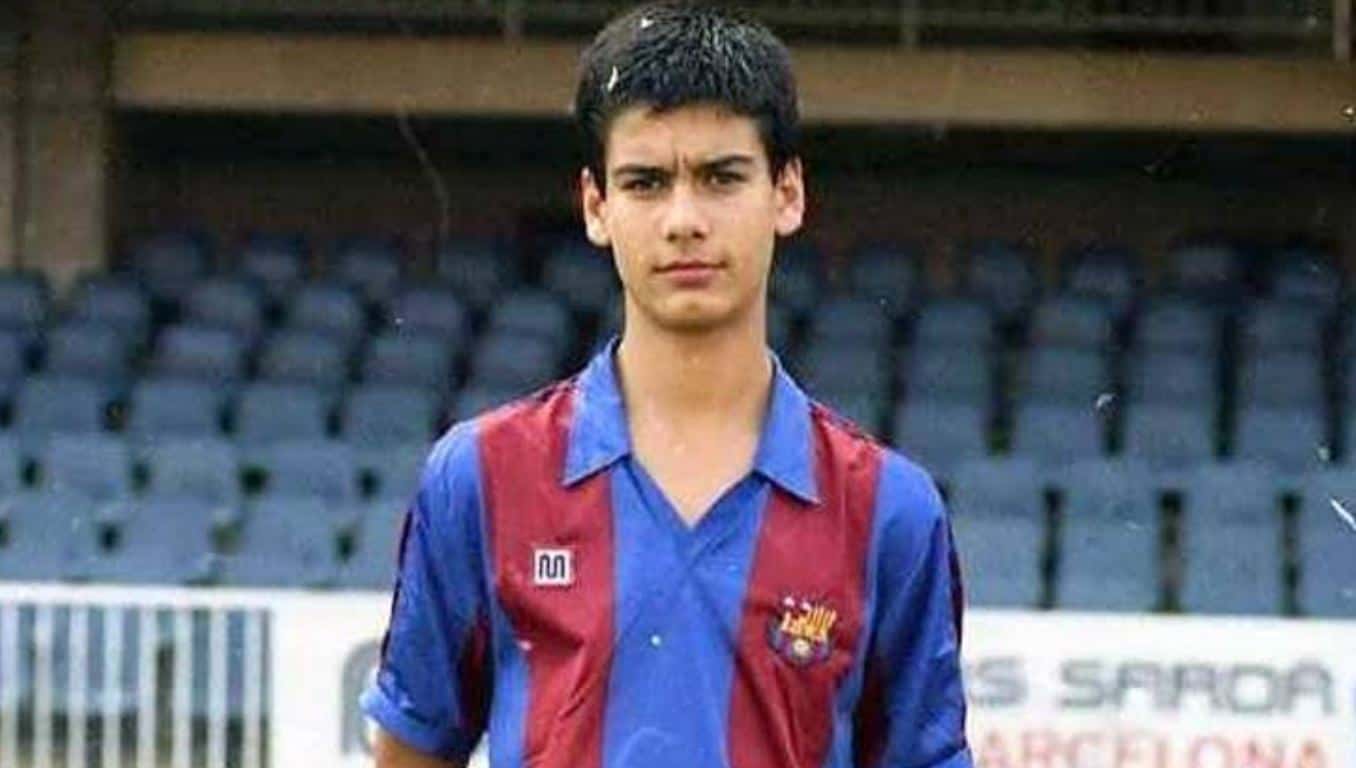 Pep Guardiola's talent on the pitch was soon apparent when he joined Barcelona's famed La Masia academy in 1984. He was 13 years old and initially struggled to adapt to the academy. However, it was here he first met Johan Cruyff, another great football innovator.
Cruyff is said to have asked the academy coach to move Pep Guardiola into a central midfield position. In the match Cruyff was watching, the previously versatile Guardiola was playing out wide. Thus began the start of Guardiola's playing career as a much-admired holding midfielder.
Guardiola's game continued to improve in his newfound position. He moved through the ranks at the club and in 1990 he received his dream call-up to the first-team squad.
Pep Guardiola's Professional Career
Pep Guardiola became the crucial lynchpin in Johan Cruyff's Barcelona side of the 1990s. Cruyff was also a soccer innovator. His 'Total Football' style brought attacking football to the Nou Camp. Pass and move with players interchanging positions was the order of the day. Later, it became known as tiki-taka soccer under Pep Guardiola's reign. Cruyff had already identified his central defensive midfielder in Guardiola to allow the attacking players to express themselves.
Guardiola was brought into Barcelona's first-team squad at the age of 18. However, Cruyff demanded high standards regardless of experience. In his first friendly Cruyff took a swipe at the young midfielder, telling Guardiola 'You were slower than my Granny." Guardiola was never blessed with pace but made up for it with an astute footballing brain. As the defensive midfielder, reading the game was paramount and there have been few better than Pep Guardiola.
Pep Guardiola made 479 appearances for Barcelona over 12 seasons. He was part of the club's most successful period until his reign as manager. As a player, Guardiola won six La Liga titles, the European Cup, the UEFA Cup Winners Cup, two European Super Cups, and four Spanish Super Cups. He was no stranger to the referee, amassing 107 yellow cards and 9 reds during his time at Barcelona.
He spent much of the 1990/91 season in the Barcelona 'B' team before becoming an established first-team player in 1991. He made his first team debut against Cadiz that year and was a key part of a side that won four consecutive La Liga titles from 1990/91. Although Cruyff left his position in 1996, Barcelona added another two La Liga titles in the 1997/98 and 1998/99 seasons. In the 1996/97 season, Guardiola played a lung-busting 58 matches as Barcelona won a treble of cups.
Towards the end of his time at Barcelona Guardiola was plagued by injury, particularly a calf problem. This limited his appearances. The team's performances started to drop off and the trophies dried up. In 2001 he played his last match for the club against Celta de Vigo, ending his 17-year association with Barcelona.
A Fantastic Playing Career Comes to an End
On leaving Barcelona, Pep Guardiola headed for Italy. Many wondered why Guardiola picked Brescia when he could have played for much larger clubs. The answer was simple. He wanted the chance to play alongside Roberto Baggio who was at Brescia at the time. Guardiola spent a full season with Brescia, helping them avoid relegation by finishing 13th in Serie A.
It was also a time of controversy for Guardiola, who failed two drug tests in Italy. He tested positive for the steroid Nandrolone and was banned for four months. He was one of several soccer players who tested positive for the steroid. Guardiola always vowed he was innocent, pointing the finger at contaminated supplements. He was subsequently cleared of the doping charges in 2007 and again in 2009.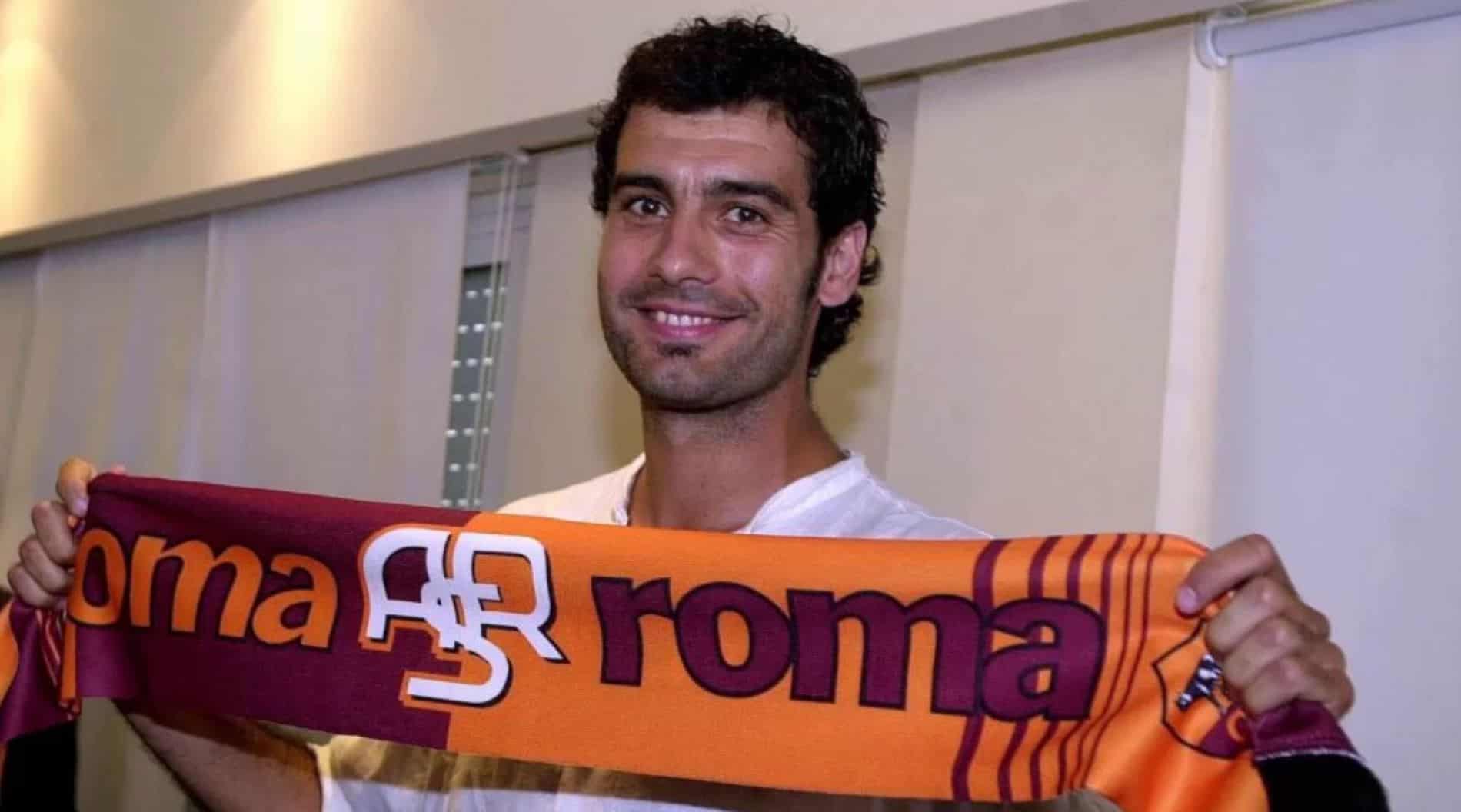 Following the controversy, Pep Guardiola made four appearances for Roma. He left Europe to play for Al-Ahly in Qatar until 2005. He was now in the twilight of his career and made one final move when joining the Mexican club Dorados da Sinaloa. In 2006, Guardiola decided to call time on an illustrious playing career. Not many would have predicted he would make an even bigger impact as a manager.
International Career
Pep Guardiola won 47 caps for Spain. He made his senior debut against Northern Ireland in a goalless draw in October 1992. However, he had already made his mark in international football. Guardiola was captain of the Spanish side that won the Olympics soccer tournament in 1992. Spain beat Poland 3-2 in the final in front of 95,000 fans at the Nou Camp. Winning gold in a home Olympics must have been a special moment.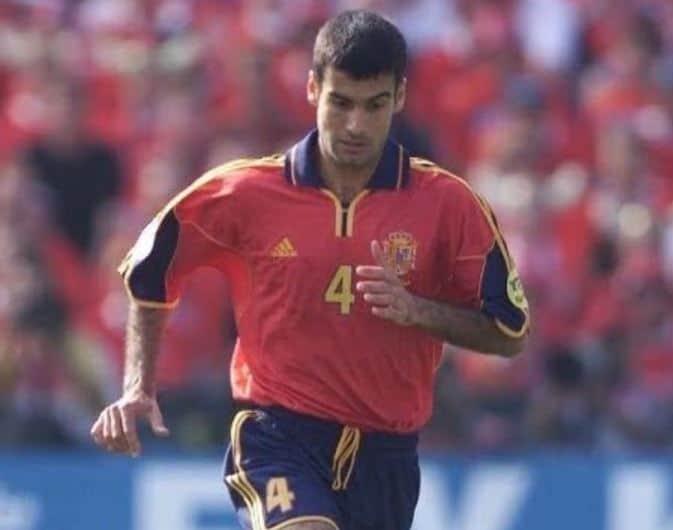 Guardiola played in two major international tournaments. He was part of the Spain sides who went out at the quarter-final stage of both the 1994 World Cup and the 2000 Euros.  He was surprisingly omitted from the squad for the 1996 Euros, while injury forced him to miss the 1998 World Cup.
Pep Guardiola Enters Management
Pep Guardiola's record as a manager is second to none. He is one of the best club managers to grace the game.
It was not long before Guardiola was back in the game following his retirement as a player. In 2007, he was appointed as the coach of the Barcelona 'B' team who played in the fourth tier in Spain having been relegated the previous season. Guardiola quickly turned his astute footballing brain to coaching, learning game by game.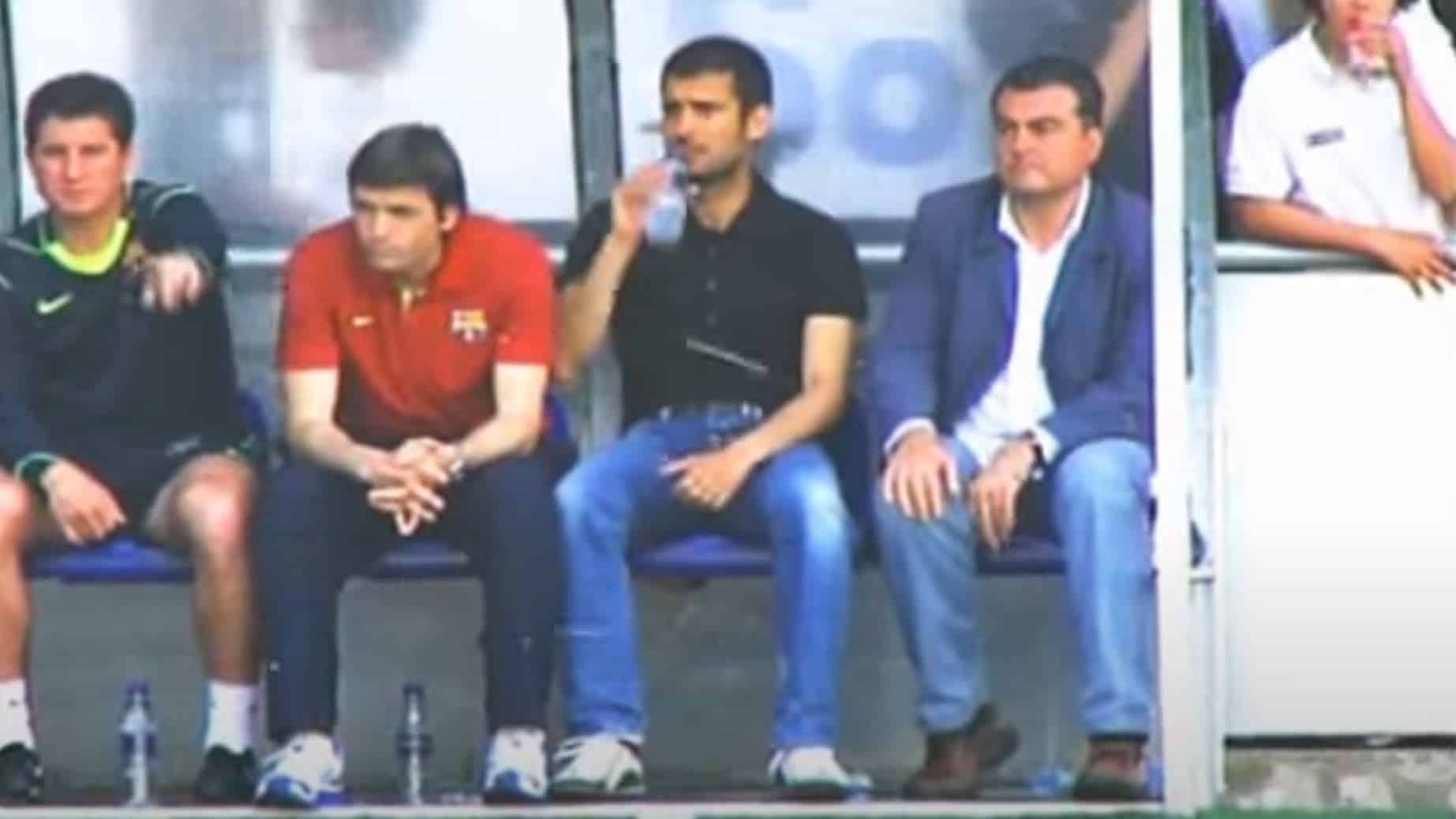 The analysis of the opposition and what his side could do to improve was an innovation for this level. The young squad, including a youthful Sergio Busquets, benefited from Guardiola's famed attention to detail. Results soon improved and Barcelona 'B' topped their section, before winning promotion back to tier three through a playoff.
Barcelona
The Barcelona hierarchy liked what they saw. After a single season in charge of the 'B' team, Pep Guardiola was promoted as manager to the first team. This was some leap of faith, giving a young manager with one season under his belt the top job at one of the world's biggest clubs. Four years and 14 trophies later, it proved an inspired choice.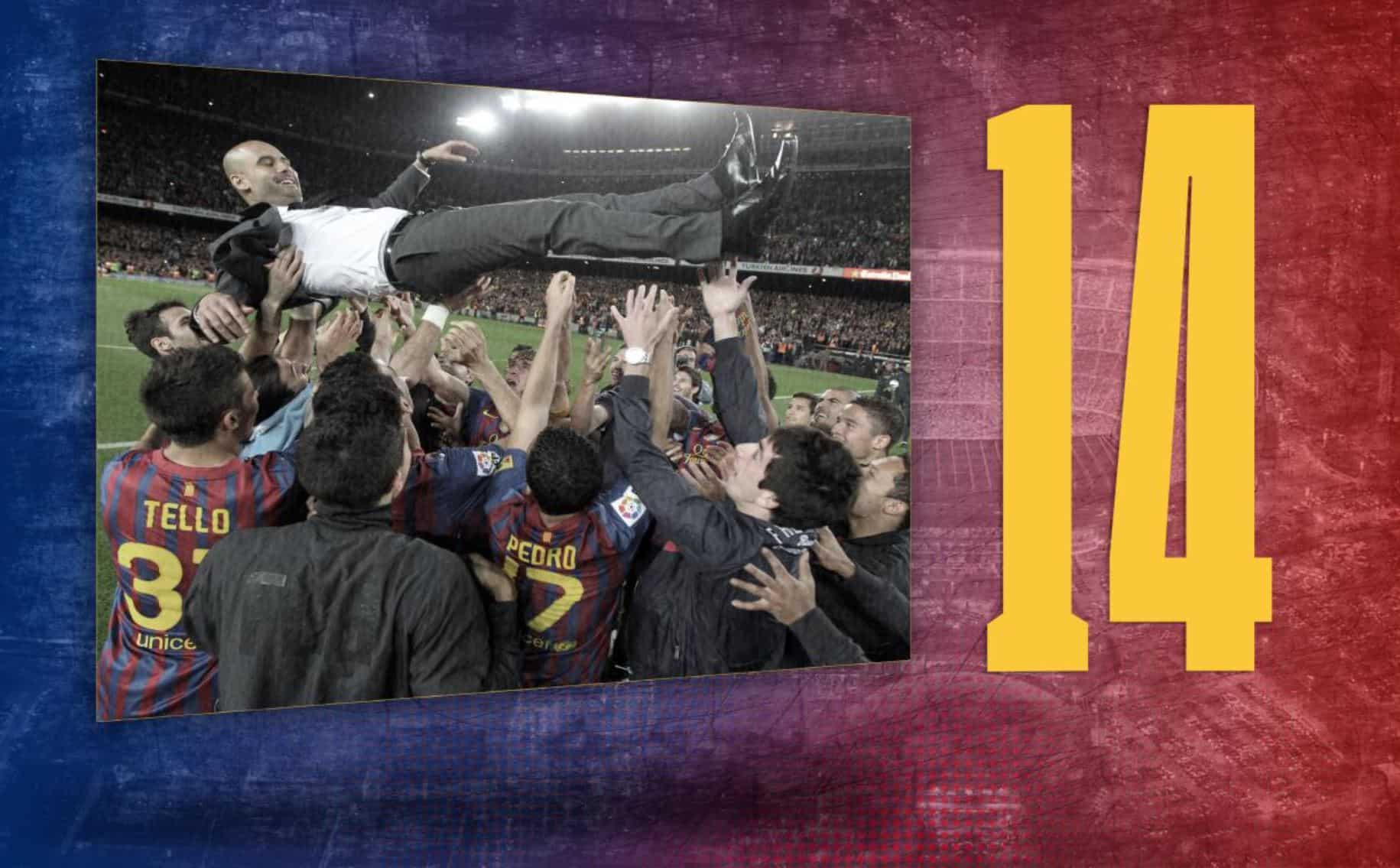 He was not shy about making big decisions from the start. Established stars such as Ronaldinho, Thuram, and Deco were told they could leave the club. Guardiola had his playing style and wanted the players he believed were best suited to that style.
Barcelona had a new look and three trophies in the bag in Guardiola's first season in charge of the senior side. Barcelona won La Liga, the Copa del Rey, and the Champions League. It was a stunning achievement for a rookie manager, the youngest to win the Champions League.
For many, Pep Guardiola and Lionel Messi was a soccer pairing made in heaven. Barcelona won three back-to-back La Liga titles and secured another Champions League triumph in 2011. Both Champions League wins were at the expense of Manchester United. During this time, Barcelona also won two FIFA Club World Cups and two UEFA Super Cups.
Pep Guardiola's success with Barcelona surpassed that of his mentor, Johann Cruyff. His style of football became known as tiki-taka and was admired by soccer fans everywhere. It came as a surprise to many when Guardiola announced he was leaving Barcelona at the end of the 2011/12 season. He remarked that he was out of tactical ideas, tired out, and needed a break. Guardiola's assistant since managing the 'B' team, Tito Vilanova, took over the reins. Barcelona's loss was another's gain.
Bayern Munich
After leaving Barcelona, Pep Guardiola took a year out of the game to recharge his batteries. However, his success at Barcelona made him a wanted man. In January 2013, Bayern Munich announced he would replace Jupp Heynckes as the club's new manager in the summer.
It was a mixed start for the new manager. Bayern lost the German DFL Super Cup to Borussia Dortmund in July 2013 but beat Chelsea a month later to win the UEFA Super Cup. This was the first of seven trophies Bayern won under their newly appointed serial-winning manager. They went on to win the Bundesliga that season in record time and needed just 27 match days to complete the job. Guardiola's side would win the league the following two seasons too.
The one major disappointment of Guardiola's first season in charge was being dumped out of the Champions League in the semi-final. It was a 5-0 aggregate drubbing that Guardiola wanted to put right at the first opportunity. However, Bayern was knocked out at the same stage in the next two Champions League seasons. Resolute defending and sharp attacking breaks were finding flaws in his side's system.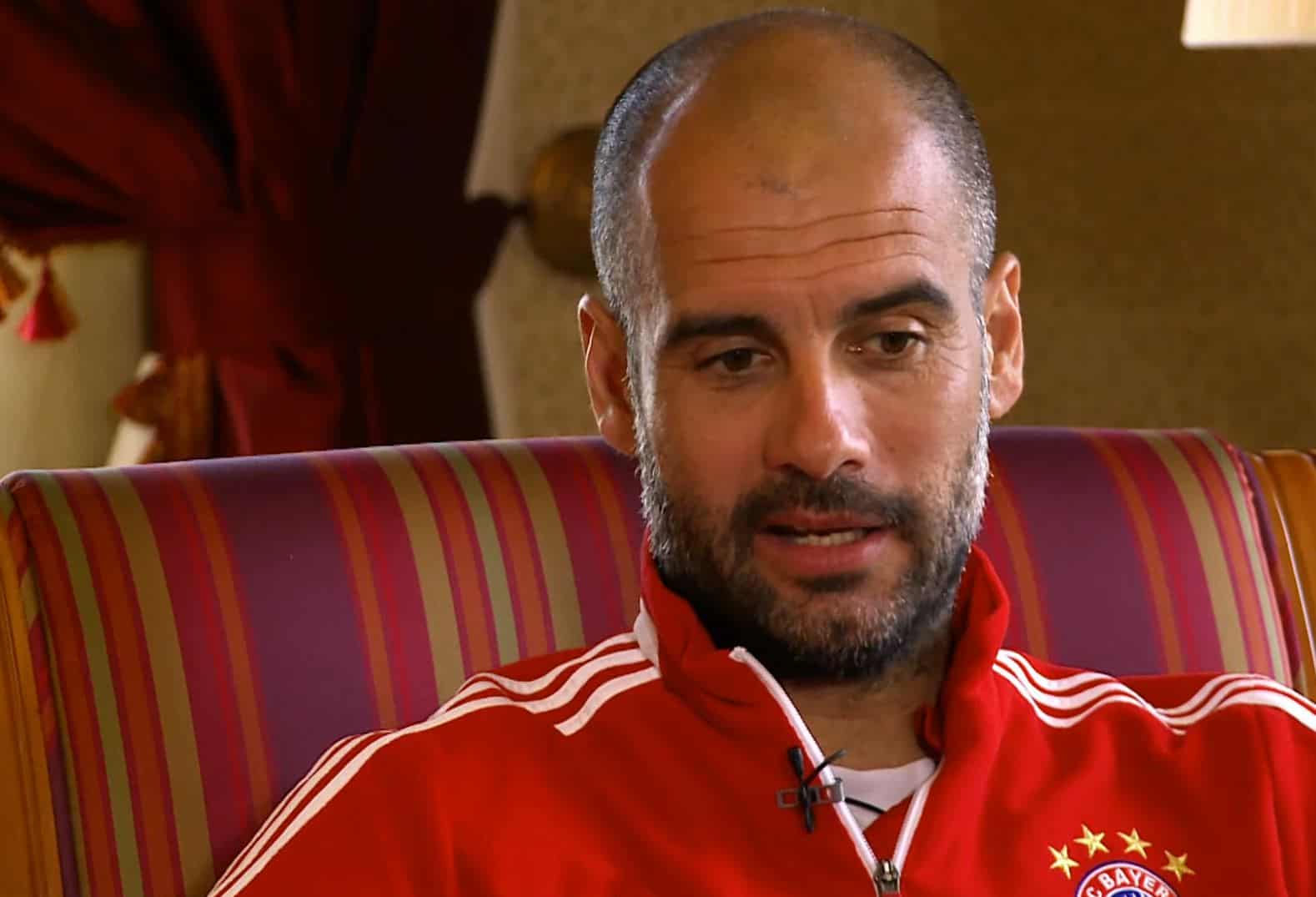 In his final season at Bayern, Guardiola's side won a record first ten games in the league. His team was still dominant at home if not quite so dominant in Europe. Bayern won 82 Bundesliga games from the 102 fixtures Guardiola was in charge. The side also won their second DFB-Pokal final under Guardiola in 2016. However, it was time for Guardiola to move on again. It is said his decision to leave was hastened by Bayern's refusal to back him in the transfer market.
Manchester City
In early 2016, Manchester City announced Pep Guardiola would be their new manager for the start of the 2016/17 season. Guardiola saw out the current season in Munich before heading to the Etihad Stadium in Manchester. The arrival of the Abu Dhabi Group in 2008 provided the club with a huge financial boost. Manchester City had won the Premier League twice in recent seasons and saw Guardiola as the man to take them to the next level.
In Guardiola's first season in charge, Manchester City finished third in the Premier League. However, this was a short period of adaptation, as the players absorbed Guardiola's playing philosophy. The club won the title the following season, winning a record 18 consecutive games along the way. They also became the first club to register 100 points in a Premier League season. This saw them finish 19 points clear of local rivals Manchester United. They successfully defended the league title in 2018/19, with Sergio Aguero once more the club's top scorer.
Guardiola's side claimed two of the next three Premier League titles and are strongly placed in the 2022/23 season. For many pundits, Guardiola has built one of, if not the best club sides in the history of the game. However, one trophy continues to escape him – the Champions League. Guardiola guided City to their first Champions League final in 2020, facing league rivals Chelsea in Porto. Chelsea won with a single goal from Kai Havertz. Manchester City reached the semi-final the following year but lost out to Real Madrid in a thriller that went to extra time.
The arrival of the ultra-prolific Erling Haaland for the 2022/23 season makes Manchester City strong favorites for more trophies. Guardiola is in his seventh season with the club. Since his arrival, the club has won 10 trophies, including four coveted Premier League titles. His current contract expires at the end of the 2022/23 season. He has previously hinted at leaving when his contract ends, possibly to try his hand at managing an international side.
However, this may depend on whether City win the Champions League this season. If they don't, Guardiola will surely be tempted to stay on a little longer. He seems enthused to have the talented Haaland at the club. Yet, Guardiola has previously talked about the mental strains management has. His reign at City has already been longer than that at his previous two clubs. Manchester City fans will desperately be hoping Guardiola stays at the Etihad for a few more years to come.
Pep Guardiola Videos
All of Pep Guardiola's goals as a player.
Pep Guardiola's Tiki Taka brand of football on show.
An insight into the footballing brain of Pep Guardiola.
Pep Guardiola Family
Pep Guardiola is married to Cristina Serri and the couple has three children. Guardiola met his future wife at the age of 18 when he visited her family's fashion store where she worked. She was also doing some modeling around the time they met.
The couple married in May 2014 in a low-key ceremony. Today, Cristina owns a fashion business in Spain. She is said to have a big influence on her husband's stylish clothing choices. Cristina regularly commutes between England and Spain to manage her family and work commitments.
Pep Guardiola has three children with Cristina Serri called Maria, Marius, and Valentina. At 21 years of age, Maria is the eldest. She is a model and social media influencer, with over 400,000 followers on Instagram. Whereas her parents keep their private life quite private, Maria posts photos of her luxurious-looking lifestyle. Brother Marius is 19 years old, while younger sister Valentina is 14.
Cristina and her daughters were at the Ariana Grande concert the night of the suicide bombing at the Manchester Arena in 2017. Thankfully, they were unharmed from a horrific incident that claimed 22 lives. You can only imagine the psychological toll on all those present that night.
Sadly, Pep Guardiola suffered a family tragedy in 2020 with the death of his mother, Dolors. She passed away after contracting the coronavirus. As you would expect, this was a challenging time for the Manchester city manager, who was in Spain when she died. In the month before his mother passed, Guardiola had donated over $1 million toward medical equipment and supplies to help fight the virus.
Pep Guardiola Net Worth and Career Earnings
Pep Guardiola is one of the world's most sought-after soccer managers. This is reflected in his net worth of $120 million. He reportedly takes home a salary of $20 million a year. This is higher than most of his very well-paid players. This is an indication of how vital Manchester City's owners view Guardiola to the club's success. There could be some interesting negotiations involving pay if he is to remain in Manchester beyond his current contract.
Guardiola combines success and style. This is an attractive combination for companies looking for brand ambassadors. In 2019, Puma entered a sponsorship deal with Guardiola which saw him wear their products and help the company develop new items. In 2022, Guardiola became a brand ambassador for CFI Financial Group, a provider of online trading services.
Some of Guardiola's net worth goes toward his impressive watch collection. Fans may notice a striking timepiece on his wrist on match days. You get a flavor of the collection's value when you realize the Rolex Deep Sea Sea-Dweller watch, one of his frequent go-to items, could set you back over $16,000.
Pep Guardiola Famous Quotes
"We do not pass to move the ball; we pass to move the opposition."
"I will forgive if the players cannot get it right, but not if they do not try hard."
"In football the worst things are excuses. Excuses mean you cannot grow or move forward."
"I don't like it when a player says, 'I like freedom; I want to play for myself'. Because the player has to understand he is part of a team with 10 other players. If everyone wants to be a jazz musician, it will be chaos. They will not be a team, and nothing will be possible."
FAQs
Question: How old is Pep Guardiola?
Answer: Pep Guardiola is 51 years old. He was born on January 18th, 1971.
Question: Has Pep Guardiola won the UEFA Champions League?
Answer: Yes, twice as a manager with Barcelona, and once as a player for Barcelona when called the European Cup.
Question: How much does Pep Guardiola earn?
Answer: Pep Guardiola's annual salary at Manchester City is reportedly $20 million.
Question: Will Pep Guardiola leave Manchester City in 2023?
Answer: There is a likelihood Pep Guardiola will leave Manchester City when his contract expires in 2023. He has hinted at managing an international team but would likely take a break from the game first to refresh.
Research Citations
Continue reading more soccer star bios: