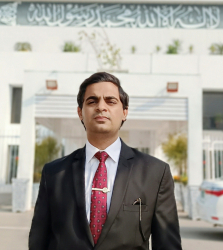 Latest posts by Boo-Ali Khan
(see all)
When it comes to some under-appreciated basketball players, Sam Dekker cannot be forgotten. With his set of impressive skills and height, Sam has a pretty diverse portfolio which includes playing for the NBA, the Turkish league, and even the Russian league.
It would not be wrong to call Sam Dekker a Jack of all trades, thanks to his all-around training, which he received at a young age from his father, a professional coach. It eventually lead him to become the 18th overall pick in the 2015 NBA draft.
But this wasn't everything about this rookie player. So to put him in the spotlight he deserves, in this Sam Dekker Bio I will be taking you through his life, from his birth to how he led the United States national team to a championship. And alongside that, I will also spend some time discussing his entry into the NBA and his performance during his professional career.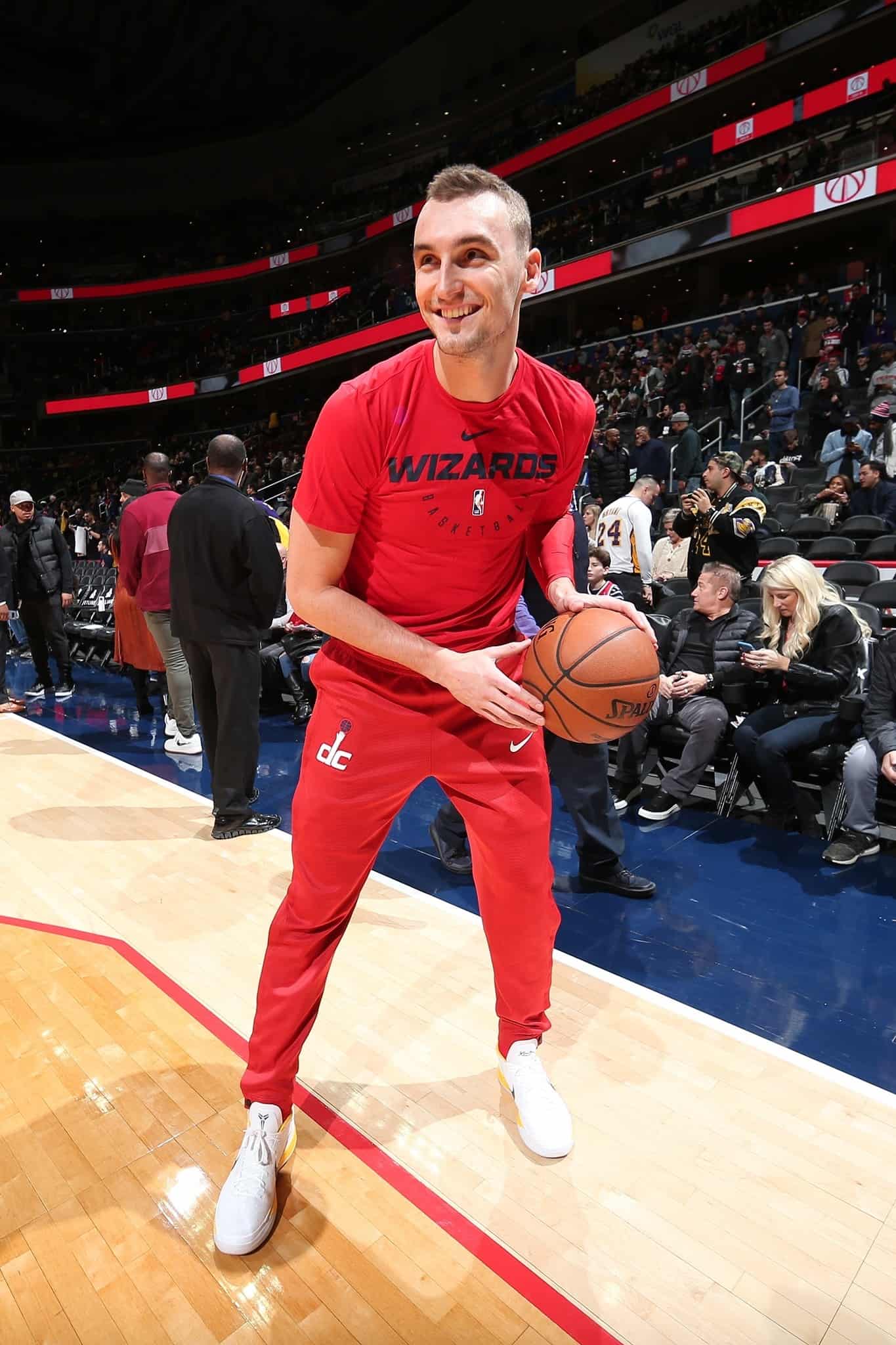 Quick Facts
Full Name: Samuel Thomas Dekker
Birth Date: May 6, 1994
Age: 28 years
Birth Place: Born in Sheboygan, Wisconsin, United States.
Nick Name: Wisconsin Mr. Basketball, The Dealer
Nationality: American
Father: Todd Dekker
Mother: Carol Dekker
Siblings: Hannah Dekker, John Dekker
Children: Harlan Wolf Dekker
Spouse/Partner: Married to Olivia Harlan (2018-).
Profession: Professional American Basketball Player
Height: 6 feet and 7.9 inches (2.03 meters)
Salary: $350k
Net Worth: Approximately $8 million
Social Media: Instagram @samdek7, Twitter @dekker, Facebook Sam Dekker
Awards: Wisconsin Mr. Basketball (2012), Parade All-American (2012), Big Ten All-Freshmen Team (2013), Second All-Big Ten Team (2014), FIBA Europe Cup Championship (2022)
Sam Dekker's Birthplace and Early Life
Samuel Thomas Dekker, commonly known as Sam Dekker, was born on May 6, 1994, to a family of four; his father, Todd Dekker, mother, Carol Dekker, and his two siblings, Hannah and John Dekker. The family lived in Sheboygan, Wisconsin, the United States, where the father worked as a coach at the local High school. And due to this, the family was greatly influenced by sports, especially basketball.
Sam's father and older brother were also very active in basketball in their years, but Sam was the first person in his family who was able to pursue the sport professionally. Sam has even said multiple times in interviews that his father started to train him and would even encourage him to work out at only six. Due to this, Sam developed impressive physique and stamina from an early age, which helped him at every stage of his professional career.
Growing up, Sam Dekker also made it to his high school basketball team, where his skill was unmatched by any other player on the court. And by the age of 12, Sam was even given a chance to represent Sheboygan Lutheran High School at the state and national levels, where he scored 40 points, leading his team to victory.
During this time, Dekker also received several awards, mainly the "Wisconsin Gatorade Player of the Year" and "Wisconsin Basketball Coaches Association's Mr. Basketball award." Not to mention, he even participated in the under-18 FIBA Americas championship in a match against Brazil. Seeing Dekker progress, it was inevitable that Sam would become one of the best prospects in basketball history.
After high school, due to his impressive plays and wins, Sam was given a full scholarship at the University of Wisconsin, where he would become one the top players to step on the court. This led him to All-Big Ten despite being a freshman at the time. During his freshman season, he also scored 19 points in state-level games, ranking him with senior players Devin Harris and Alando Tucker, who also graduated from the same university.
But this wasn't even close to what he achieved during his college career. He was also given the Wooden Award and the Nashville Trophy just before the following season. During the season, he played his career-high 27-point game which led the Wisconsin team to a victory. Due to this, he was given the All-Big Ten award yet again and was even named the most talented prospect in the 2015 NCAA Men's Division tournament.
After that, he also led his team to the second position in the tournament defeating the Kentucky Wildcats, finally ending his college career with a perfect record. And soon after, he was picked 18th overall by the Houston Rockets in 2015's NBA draft.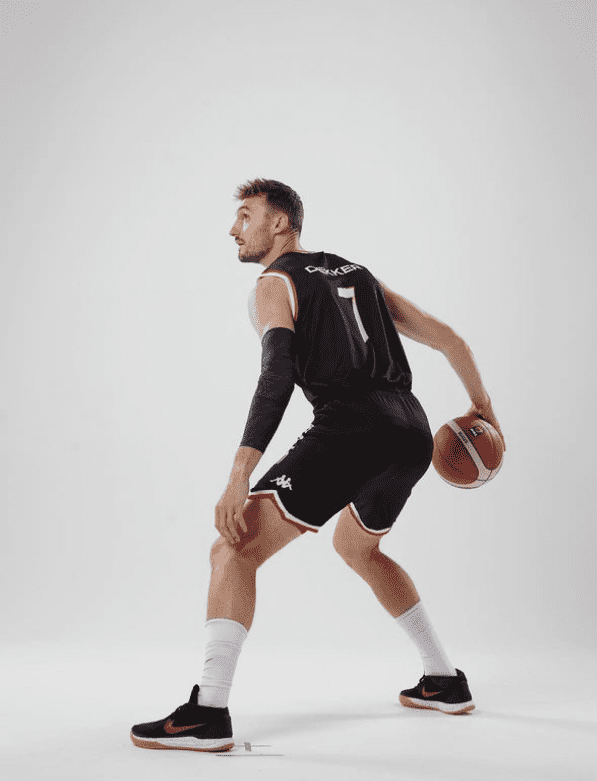 Sam Dekker's Professional Career
The Start of Sam's Career
After being picked 18th overall by the NBA, he signed a Rookie contract on July 7, 2015, with the Houston Rockets. But despite having a solid high school and freshmen career and really high expectations from fans, the NBA was a little too harsh for the young athlete to handle. Thus, his debut on the court didn't go as planned, and he missed the whole season due to a sudden back injury.
Due to this, throughout his first season, he was only fully present in the Rocket's eight preseason games. And only appeared in 3 of the 11 games of the regular season. Due to his critical condition, Sam eventually opted for surgery on November 18 and thus had to take another three months off to recover.
But even after returning to the court in February the following year, he wasn't able to perform very well because of being severely out of shape, and thus wasn't able to participate in any official games the Houston Rockets played. However, instead, he was assigned to an affiliate team named the Rio Grande Valley Vipers with the plan to wear off the effects of the surgery.
After a good break, he was soon recalled to continue his contract with the Rockets. But he was still not performing even close to his previous records and was thus again given two more assignments with the Vipers. Eventually, by the end of the year, Dekker did start to regain his former glory by playing his first 19-point game in December of 2016 against the Sacramento Kings, which led the Rockets to victory.
After the impressive show, it was apparent that Dekker was slowly again rising through the ranks. And to prove himself even further, he scored another 30 points against the Sacramento Kings, breaking his previous college record.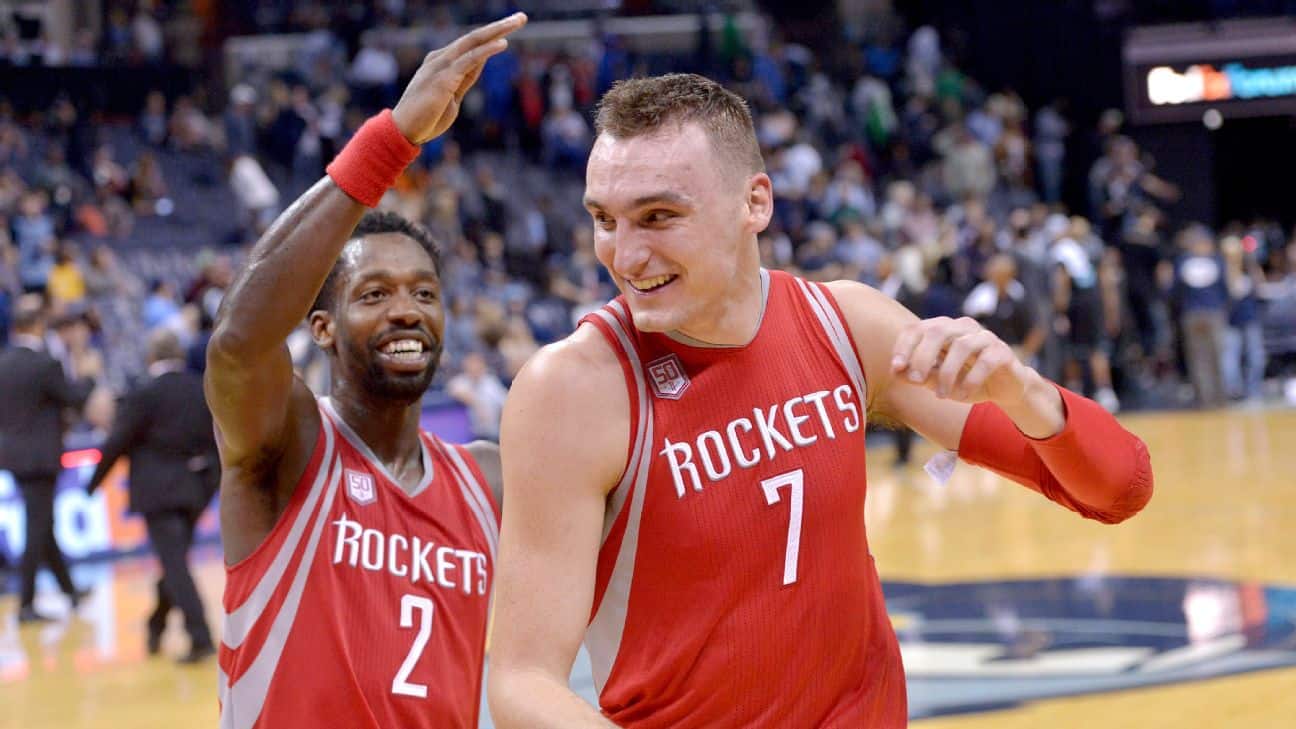 Joining the LA Clippers
Despite regaining his momentum, according to the Houston Rockets management, Dekker was still not performing up to the mark. This led the Houston Rockets to trade Sam with the Los Angeles Clippers on June 28, 2017. Now, starting with the Clippers, Dekker was displeased for being forcefully changed from his first team. Because of this, his confidence was at its lowest, which was quite apparent in his performance on the court.
Throughout Dekker's 2017-2018 season with the Clippers, despite playing 73 out of the 82 games, he only managed an average of 12.1 minutes per game and was mainly only seen in the second or third quarter due to his below-average performance. His stats were also not noteworthy, as he only scored 303 points with an average of only 4.1 points per game.
His defense was also not on par, as he only had nine blocks throughout the season and only managed 2.4 rebounds per game. Due to his slow overall season, the Los Angeles Clippers weren't too hyped to reform his contract, and thus Dekker only played for one season with the team.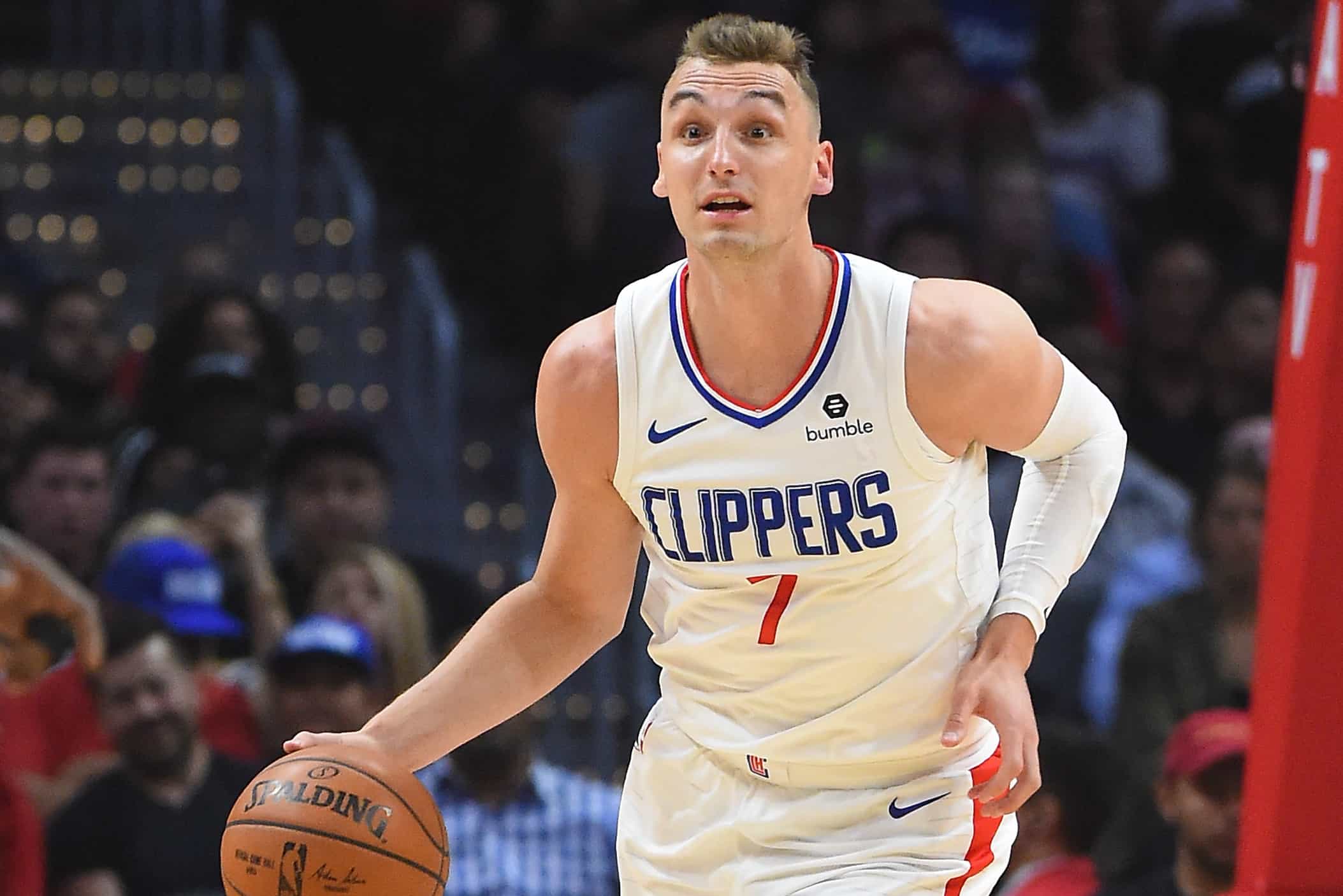 Becoming a Free Agent
After leaving the Clippers, Dekker mostly worked as a free agent playing on a limited-term contract. And his first such contract was with the Cleveland Cavaliers, which at the time had players like LeBron James, Kevin Love, and many more such legends. I guess this proved to be a confidence booster for Dekker as his stats quickly rose compared to his previous seasons. His average points went from 4.1 to 6.3, and he also started to get 3-4 rebounds every game. Not to mention, his average play time also improved.
But despite all this, he was still stuck under the influence of more professional players on the team, especially LeBron, who never considered Dekker more than support. But this patronizing journey didn't continue for long, as he only had a 12-month contract with the Cavaliers, after which he started to go for other teams.
Till now, Dekker's 2018 season is still considered one of the best seasons of his career, only bested by his time with the Houston Rockets. After the Cleveland Cavaliers, Sam Dekker was traded to the Washington Wizards against Jason Smith and a 2022 second-round pick.
Here he played another year, and unlike before, fans experienced his new persona; a much more energetic and compassionate Sam. During this time, he also developed his unique fake pass, which was quite helpful in confusing his opponents. Due to this, during the start of the season, together with his team, he was crushing the opponent's defenses.
But while Dekker was quite helpful during plays, he was still not playing as the lead and mainly acted as support most of the season. Alongside that, he was also not present in most games due to his back and ankle injuries and only managed 38 out of 82 games in the whole season. His average time on the court per game was also not great, as he was on the bench most of the time, only accounting for 16.2 minutes per game on average.
Furthermore, his blocks and rebounds also took a hit, with only averaging 0.2 and 3.0 per game, respectively. And the same was also true for the points he was scoring, which came out to only 6.0 per game on average. And all this eventually led the Washington Wizards to release him in the 2019 season. But unlike before with the Los Angeles Clippers and the Cleveland Cavaliers, Sam Dekker wasn't on any team wish list and thus couldn't play for quite some time.
Moving to Russia
After the sudden humiliation, Sam Dekker finally decided that he had enough and chose to move to Russia to continue his professional career. There he joined the Russian Basketball league, where he was offered a contract from the Russian Club Lokomotiv Kuban in August 2019. After starting his career in the official Russian league, he quickly became one of the most popular basketball players coming from the West.
During his first year with the Lokomotiv Kubans, he played ten games averaging 13.1 points every game, which, if we compare to his previous NBA stats, is almost double. The same trend was also true for his blocks and rebounds. And surprisingly, his average play time also had a massive increase from 12-15 mins to now averaging around 27 minutes every game. But his success wasn't long-lived, as, by the end of Dekker's first season, he had to return to the USA due to the various sanctions placed on Russia.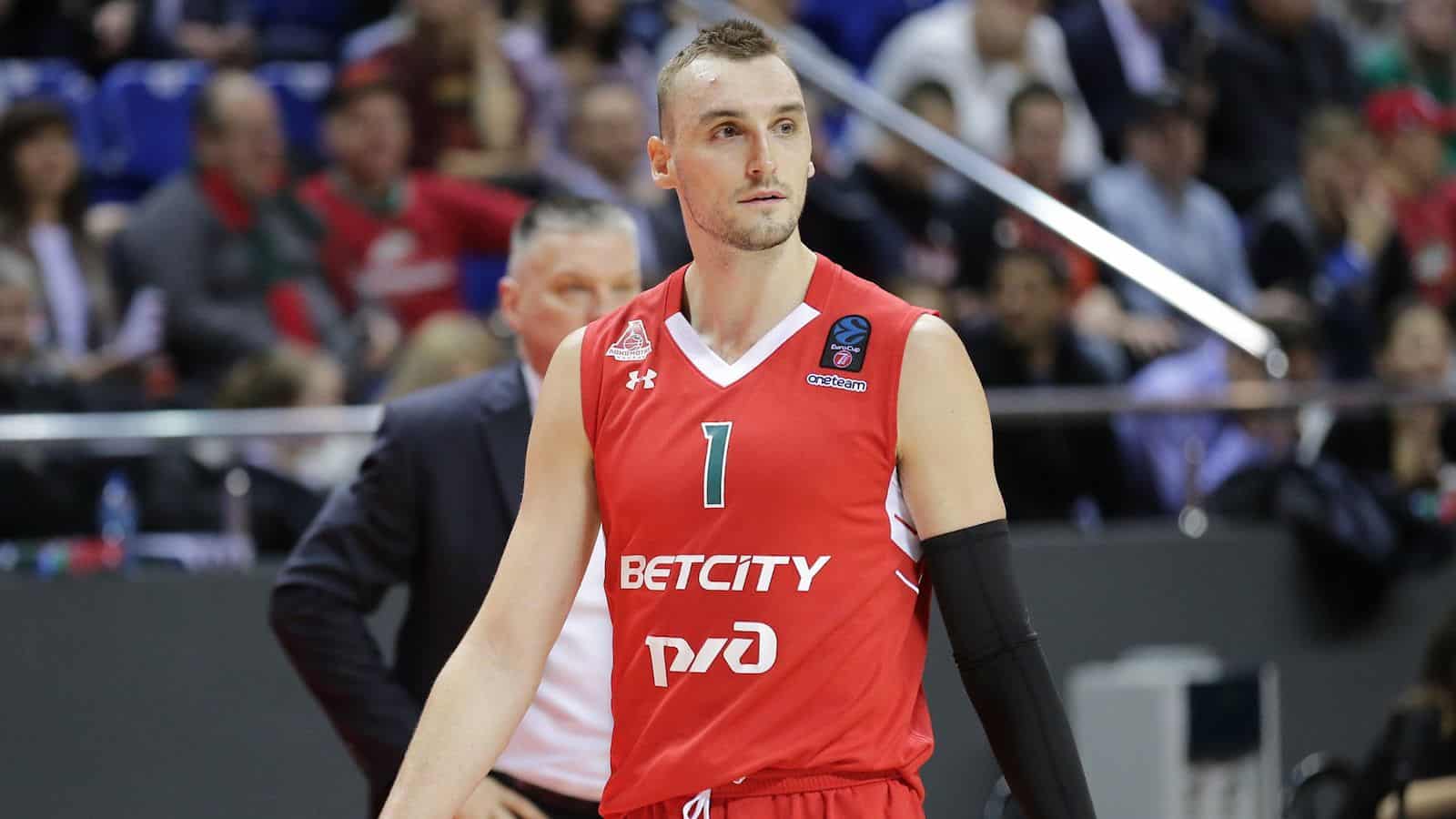 Entering Turkish Super League
In July, Dekker moved to Turkey to play in the Turkish Super League and, on July 23, 2020, even signed a one-year contract with Turk Telekom. Where he again showed an overall impressive performance averaging 15.4 points per game. Also, during his 2020-2021 season, he led the Turk Telekoms to the playoffs and even managed a career-high 34-point average.
Sam also significantly improved during the regular season, with 5.6 rebounds per game and a 15.4-point average. Now with the Turkish league, Sam Dekker also signed a one year with the Toronto Raptors, but this contract didn't go as planned, as he was waived after just his first game. This was because of the ongoing battle between Dekker and Isaac Bonga for the roster list.
And although Dekker showed a massive improvement and maturity during recent times, even growing an enormous fanbase, Isaac was picked due to his superior height and skills. And because of this, the Raptors had to let Dekker go to make way for upcoming players on the roster. But Dekker was still paid the whole amount for the assigned contract despite only playing for less than a minute in the entire season.
Dekker wasn't allowed to join any other NBA team due to still being a part of the Raptors till August of 2022. But, lucky him, this restriction didn't extend to Turkey, and he was free to join any team from the Turkish Super League. And thus, he signed another one-year contract with another Turkish club named the Bahcesehir Koleji on December 4, 2021.
And despite being rejected from his last venture, Dekker persisted and dedicated himself to the Turkish Super League. And thanks to his efforts, he is still considered one of the best American basketball players in Turkey. During the 2021 to 2022 season with the Bahcesehir Koleji, he had a point average of 13.2, 0.2 blocks, and 5.5 rebounds per game.
Alongside the regular season, Dekker also managed to lead the Bahcesehir Koleji to the FIBA world cup, where he averaged 13.1 points and 7.2 rebounds per game. With that performance, his team also moved to the finals, which they consequently won due to Dekker's impressive mix of fake passes and rebounds, with an average of 11 points and 5.5 rebounds per game.
Ultimately by 2022, Dekker managed 800 points in his international career, with a point average of 14.3 and 1683 minutes on the court. He also had 310 rebounds in the 56 games he played, making him one of the best defenders and blockers in the Turkish and Russian Super League.
And just a few months back, in August of 2022, Dekker also struck a deal with the London Lions of the British Basketball League, where he will be playing in the forward position for the rest of the 2022 to 2023 season.
And while this may be the end of his achievements for this guide, seeing his recent stats and plays with the Turkish and NBA league, it doesn't seem Dekker is stopping soon.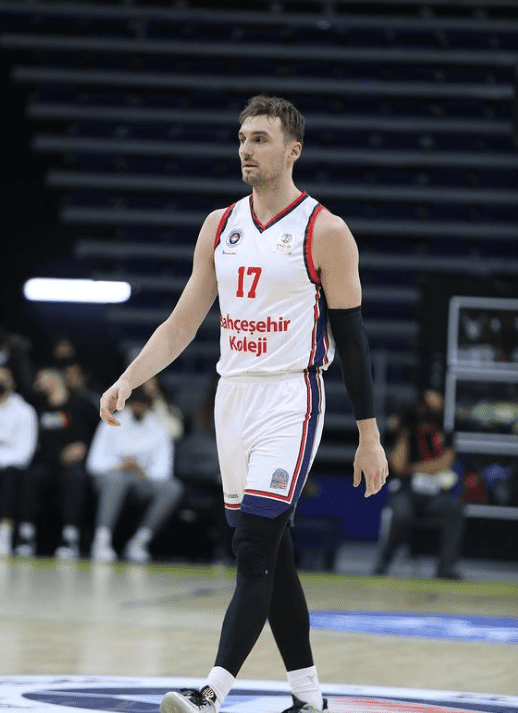 Sam Dekker Famous Videos
Sam Dekker completely destroys Enes Kanter with an impressive dunk playing in the Houston Rockets against the Oklahoma City Thunder:
Sam Dekker's 30-point against the Grizzlies playing for the Houston Rockets in the 2017 season:
Sam Dekker's all possessions against the Toronto Raptors and all 18 points playing for the Washington Wizards:
Sam Dekker's all significant highlights and iconic plays in the 2018-19 season playing for the Washington Wizards:
Sam Dekker humiliates Jason Tatum with his fake crossover in 2018-19 against the Celtics:
Sam Dekker's Family
From a personal point of view, Sam isn't very social about his family and doesn't really post about his kid or wife on social media. But despite that, many fans and reports were able to dig up a lot about his personal life, including his parents, spouse, and baby boy.
Todd Dekker
When it comes to Dekker's family, his father, Todd Dekker, was his first inspiration for his future basketball career, who immensely helped him to train and coached him during his childhood. Being a High School coach himself, Todd was deeply involved in basketball. However, he wasn't able to pursue it professionally, but he did continue that legacy through his two boys. And even now, he is very involved with his son and is often seen at his basketball games.
Carol Dekker
Carol Dekker is Sam Dekker's mother, who also remained very supportive throughout his career. She is also not an avid social media user, but she is sometimes seen in the audience of Sam's basketball games.
Olivia Harlan
Olivia Harlan is Sam Dekker's wife, and they got engaged in May 2017. Olivia, at the time, was a top reporter for the ESPN and SEC Network. And due to this, she was involved in basketball way before she met Dekker and often conducted interviews with top NBA players. Amongst these interviews, she came across Dekker, and both immediately hit it off and started dating. Eventually, they got engaged and then married on July 14, 2018.
After marriage, Olivia would often be seen defending her husband against accusations and even fought against JR Smith publicly on Twitter on a false allegation made against Dekker. Other than that, the fire Zodiac couple is living a happy life and even has a son together.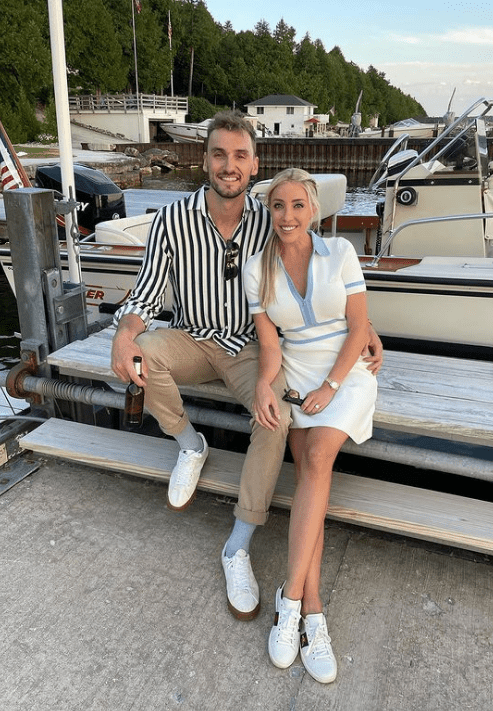 Harlan Wolf Dekker
Harlan is the first son of Sam Dekker and Olivia Harlan. He was born on May 11, 2022, and Sam broke this news through Twitter. Even Wisconsin Basketball's official Twitter account commented with an unofficial scholarship offer for him. The conversation went on through a series of funny tweets.
As of now, Harlan is only five months old, so it's a little early to presume whether he will pursue basketball like his father.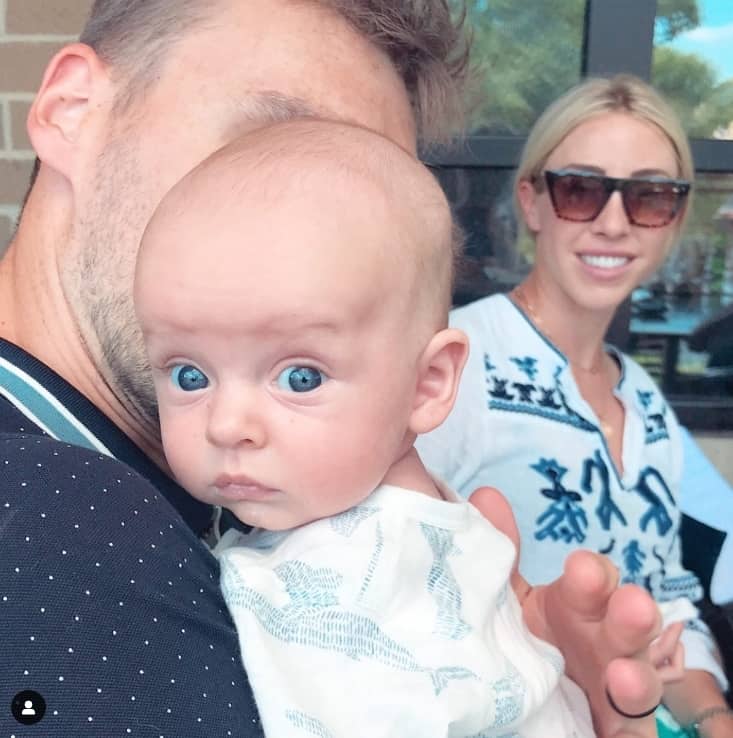 Samuel Thomas Dekker's Net Worth and Career Earnings
During the start of Sam's career, he signed a 4-year rookie contract with the Houston Rockets for an expected total of $7.2 million. In the first season, he was paid a sum of $1.64 million, and in the next season, another $1.7 million. After that, he set off with the Los Angeles Clippers, earning around $1.8 million in the 2017-18 season. And then another $1.9 million next year with the Cleveland Cavaliers.
After that, he signed a one-year contract with the Washington Wizards on a retained bases and thus was only paid $800K for the 2019 year. And in the 2021-22 season, he also played for the Toronto Raptors, where he was paid only $350K for the year. All of these form up to around $8.2 million in total earnings.
Alongside that, he also played for international teams in the Eurocup, which accounts for another few million in his bank. And as of 2022, Sam Dekker has a net worth of $6-8 million, which can definitely increase as Dekker keeps improving in the future.
Now when it comes to how Dekker spends his millions, he isn't very open about his transactions and mostly avoids spending his money on luxury cars or expensive watches. However, Dekker did buy a 1,568-square-foot house for $289,000 in November 2016.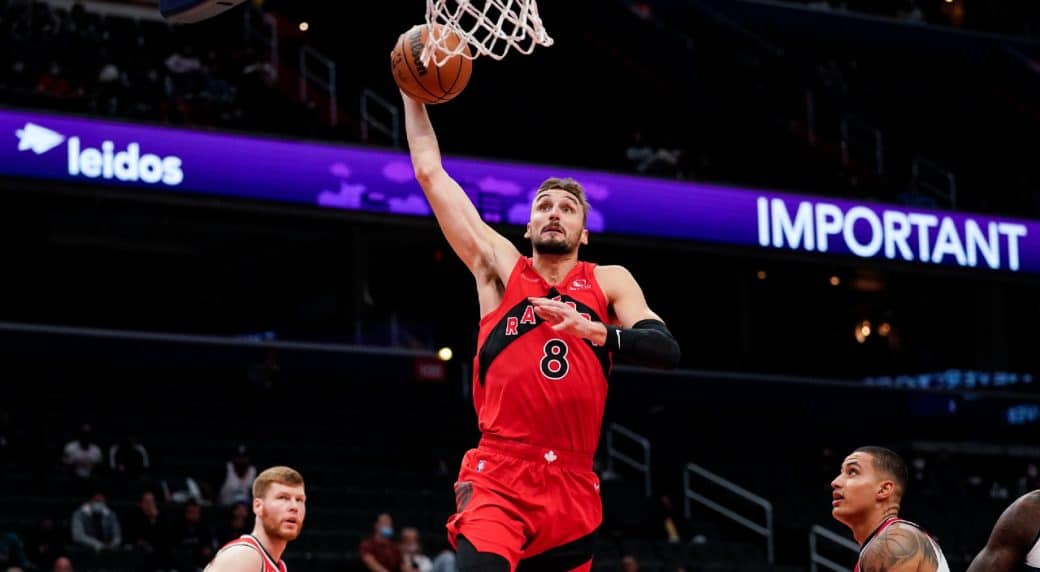 Frequently Asked Questions
Question: How Many Times Was Sam Dekker Released Or Traded During His Professional Career?
Answer: Dekker was traded or released five times throughout his professional career. Starting from the 2015 draft, his first trade came just two years after joining the Houston Rockets on June 28, 2017, which can be credited to his absence most of the season due to a back injury. After that, he joined the Los Angeles Clippers, where he was traded again to the Cleveland Cavaliers after just one season.
However, he was again traded to the Washington Wizards on December 7, 2018. But after playing with the Wizards for a year, they also decided to release him due to his below-average performance. And this was when Sam Dekker agreed to leave the NBA and join the Russian Super League. But he returned to the US to sign a one-year contract with the Toronto Raptors before being waived off on November 6, 2021, after playing for less than a minute on the court.
Question: How Long Did Sam Dekker Play In the NBA?
Answer: Sam Dekker played a total of six seasons in the NBA. Starting in 2015, he played two seasons with the Houston Rockets till 2017. Then he played with the Los Angeles Clippers for a single season from July 2017 to August 2018. Dekker also played in the 2018 season with the Cleveland Cavaliers. And after that, he played for the Washington Wizards from December 2018 till August 2019, wrapping things up with the Toronto Raptors in the 2021 season.
Question: How Many Points Did Sam Dekker Have In His Professional Career?
Answer: During Sam's NBA regular season, he had a total of 1094 points divided among four teams the Houston Rockets, Los Angeles Clippers, Cleveland Cavaliers, and the Washington Wizards. Alongside that, he also scored 800 points during his international ventures with the Lokomotiv Kuban, Turk Telekom, and the Bahcesehir Koleiji. Combining all these, he had a total of 1894 points across 257 games, making his total point average at 7.37 per game.
Question: How Did Sam Dekker Become A Meme On The Internet?
Answer: Sam Dekker became an NBA meme during his early season with the Houston Rockets in a match against the New York Knicks. During the game, Dekker got a chance to score an effortless hoop with the front wide open, but instead, he fell down and embarrassingly bounced the ball with his face. This eventually became a laughing matter and ended up as a GIF for failing in a straightforward task. But despite this, it didn't really hurt Dekker's reputation in any way.
Research Citations
Continue reading related NBA bios and comparisons: