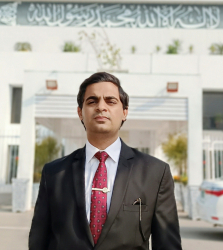 Latest posts by Boo-Ali Khan
(see all)
When it comes to American football, it is not like any other ordinary sport. With a fan following that not only stretches across the States but also across the globe, it would not be wrong to call these enthusiasts anything less than a cult.
American football, one of the most prominent "religions" in the States, has produced many saints and legends, and their names are revered and chanted globally even to this day. And when it comes to football legends, it would not be wrong to include Daryl Peter Johnston in the top list of such heroes.
Nicknamed the "Moose," Daryl showed great potential even before starting his professional career. His skill allowed him to gain recognition, and he was compared to the GOATs that came before him, which eventually led the Cowboys to pick him in the NFL draft in 1989.
Daryl wasn't only a great footballer but also a great human being. To this day, he is described as selfless by his fellow sportsmen and is praised by his rivals, allies, and fans alike. Not to mention, the likes of Emmitt Smith and Troy Aikman still believe that they owe their success to Johnston.
So, if you are curious about what Daryl is up to these days, how good he actually was, and how his football journey unfolded, this is the article for you.
Daryl Johnston Quick Facts
Full Name: Daryl Peter Johnston
Profession: American Football Player
Birth Date: February 10th, 1966
Birthplace: Youngstown, New York.
Nick Name: Moose
Nationality: American
Children: Aidan Johnston and Evan Johnston.
Spouse/Partner: Diane Johnston (1996-present)
Salary: $50,000 to $100,000
Net Worth: $3 million to $5 million
Social Media: Instagram: @darylmoosejohnston and Twitter: @DarylJohnston
Awards:

Three-time consecutive Super Bowl champion, 1992, 1993, and 1994
Selected twice in the Pro Bowl, 1993 and 1994
Selected in All-Big East, 1987
All-American player, 1988
Division title for the year 1984
Induction into the Greater Buffalo Sports Hall of Fame in 2008
Early Life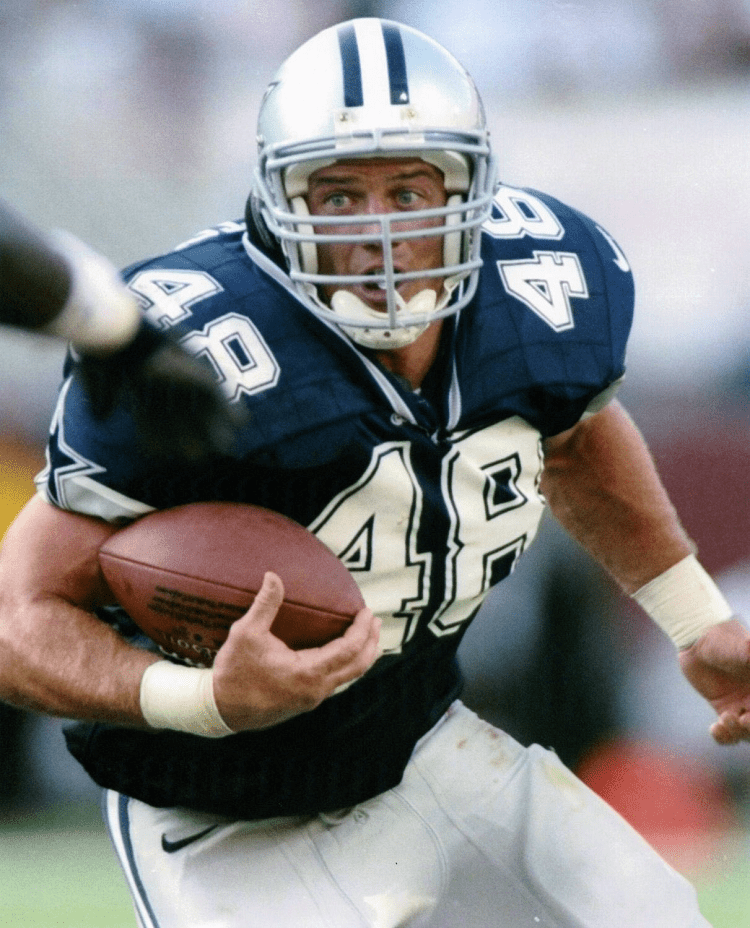 Daryl Johnston, or "Moose," was born on February 10th, 1966, in Youngstown, New York. It was this place where he embarked on his journey to become a professional football player. And although his beginnings were humble, he never failed to impress, even in his pre-professional career days.
In 1983 he displayed his passion for the game whilst playing for his high school Lewiston-Porter. And his skillset allowed him to secure the title of "the Western New York Player of the Year." Also, his team dominated the division the following year and came out on top.
It is worth noting that Daryl kept his grades and football performance up to the mark and performed equally well in both departments. He not only kept turning heads in sports but also graduated summa cum laude with a CGPA of 4.0, something we don't often see in sportsmen.
He majored in Economics at Syracuse University. During his studies, he was able to take his classes regularly while also familiarizing himself with the intricacies of college football as he played with special teams; for this reason, he was a well-known redshirt at his university.
And although college football was quite different from high school football, which demands more from a person in terms of physical capabilities, Johnston was always able to meet the mark whenever it came to his beloved sport.
Johnston's hard work paid off, and during his second year, he obtained his iconic position as a fullback on the team. It was reported that he was able to rush for 138 yards as a running back during a play; hence, he was being compared to the likes of legendary Larry Csonka, who attended the same college years before him.
Talking about Syracuse, it has produced some great athletes, many of whom are renowned in the world of the NFL. So, Daryl had some big shoes to fill, and he turned out to be highly impactful.
Over the course of his career at college, he caught 46 tremendous passes and rushed a whopping 1830 yards; hence he was selected in the All-Big East and All-American soon after, the recognition he definitely deserved.
Professional Career
Becoming Moose
After dominating the sport in high school and college, Moose was ready to set his eyes on the big stage.
At the age of 23, he was prepared to give his best and utmost for football on the professional level, thanks to the 1989 NFL draft, wherein he became the 39th pick in the second round for the Dallas Cowboys, a team that turned out to be perfect for him and made Daryl the "Moose" that we know today.
And if you are still wondering why "Moose?" Well, Daryl was pretty massive compared to other running backs of his time. He stood over 6ft 1" tall and weighed 232 pounds before the draft. And this sheer size and sturdy physique earned him the title 'Moose.'
In fact, it was actually his teammate Babe Laufenberg who would call him "Moose" during his first year with the Cowboys. This nickname fitted him like a glove, and the Cowboys fans would chant it at the top of their lungs whenever he tackled an opponent.
Selection in the Pro Bowl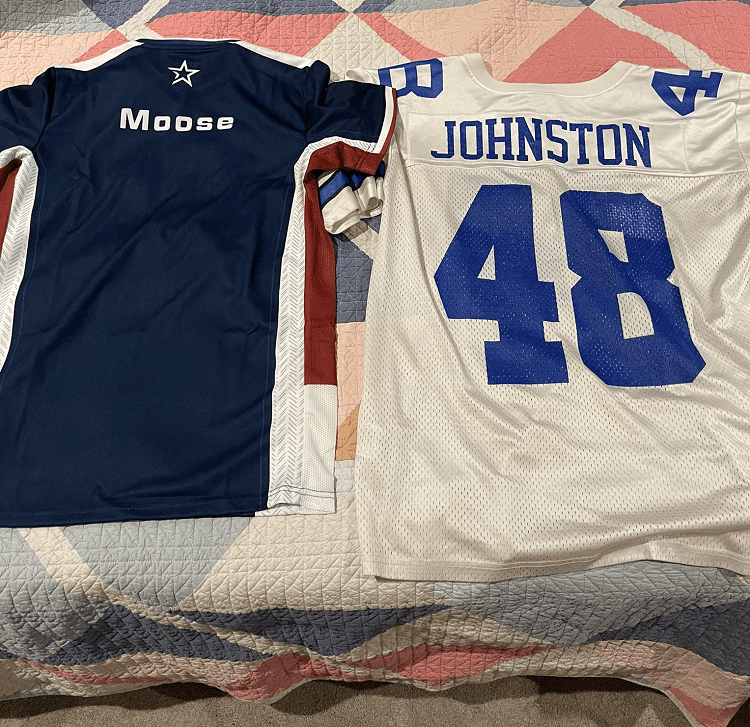 On the field, Johnston was a force to be reckoned with. Whenever he was involved in catching, running, or even blocking, it was a sight to behold. And it wouldn't be a surprise to see that Daryl was met with excellent resistance from the opposing team, but he was the wrecking ball that knew how to make its way.
The unwavering spirit that Johnston possessed allowed him to play 149 consecutive games from 1989 to 1997, which is astonishing, especially when you know how much Daryl went through on the field.
For his efforts, he was praised by his coaches and teammates, and even his opponents seemed to admire him. And to this day, he is considered one of the best fullbacks to represent the Dallas Cowboys. Despite being a fullback, Daryl was justifiably selected for the Pro Bowl in 1993, and the following year he received another call for the Pro Bowl.
Winning Super Bowls
In 1993 the world witnessed the resurrection of the Dallas Cowboys when they won the Super Bowl in a bout against the Buffalo Bills. After 15 struggling years, the Cowboys made it to the top, and Daryl Johnston played his part in this victory. As a fullback, he hauled and blocked, allowing Emmit Smith to take advantage of the openings created by him.
After getting rid of their rust, the Cowboys went ahead and dominated the following season as well and won the Super Bowl of 1994 against the same opponents, the Buffalo Bills. This year Daryl "Moose" Johnston was most definitely a valuable asset to the Cowboys in the backfield since he scored 4 touchdowns and 50 receptions for 371 yards.
In 1996 Dallas Cowboys found themselves in another Super Bowl after great performances. They met their opponents, the American Football Conference Champions and Pittsburgh Steelers. Still, Johnston racked up decent points, rushing 111 yards and taking 30 catches. He also scored three touchdowns in the game.
The Fall of The Moose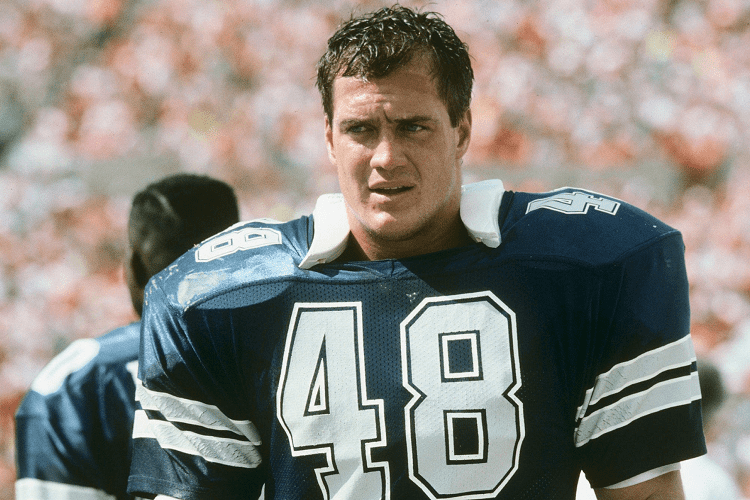 Despite his consistency, resilience, and the opposition he faced as a result of the fullback position, Daryl Johnston faced the most significant obstacle of his life in October 1997 when the Cowboys went toe to toe against Washington. He faced a neck injury so brutal that it would eventually end his career prematurely.
No one could point out at what specific moment Johnston got injured in the match, but one thing was sure, his iconic 149-game streak was about to end as the injury forced him to miss out on the game played on October 19th, 1997, when the Cowboys hosted Jacksonville Jaguars.
Whilst the world waited for multiple opinions and reports, Johnston decided to get the surgery of his own accord. He probably believed that he needed to get the surgery quickly to continue his career with the same effectiveness.
Not to mention, it would also help him in avoiding the risk of paralysis. It might have been a controversial move on his behalf since even his teammates weren't aware of his intentions, and once the news of his surgery broke out, they were rightfully baffled by it.
1997 wasn't a great year for the Cowboys. Although Daryl believed he would make a stronger comeback than before, the reality was far from it.
The Moose was never able to recover from his injury fully, and he had to retire in 1999 after having the worst year of his career. Seeing his career end like this was indeed a sore sight for the fans and an unfortunate event for the entire NFL community.
Daryl Johnston possessed leadership skills and displayed sportsman spirit throughout his career. He did his job perfectly as a fullback and proved to be an essential ally for Emmit Smith, who holds Daryl in high regard to this day.
Daryl Johnston Famous Videos
Johnston's First Down Run
Daryl Johnston gets down to the 51/2 yard line and creates the perfect opportunity for Emmitt Smith to score a touchdown. The commentators are heard praising Moose for his efforts.
Highlights from his Amazing Career
This video is a compilation of some of the great plays by Daryl Johnston, which include passing, rushing, catching, and touchdowns. It clearly shows how fierce and fearless Moose was, even when he went up against opponents that outweighed him. Not to mention, this video also focuses on his skillful coordination with his teammates.
Emmitt Smith Thanks Daryl Johnston
It was indeed an emotional sight when Emmitt Smith asked Daryl Johnston to reveal himself at the Hall of Fame of 2010. This clip shows how full of gratitude Smith was and how humble Johnston was. A perfect portrayal of sportsmanship.
The Moose Talks about Smith and Gives his Analysis
Daryl Johnston is invited to the KTBB News-Talk sports and is seen talking about his career at the Dallas Cowboys alongside Emmitt Smith. It shows more of his analyst side as he breaks down his mindset during the games and the recent Cowboy lineup.
Commentator and Analyst for FOX NFL
Johnston is a talented commentator, and he has proved that in his time with the FOX sports network. In this video, he gives us a quick rundown about the Steelers giving their best performance of 2018 and analyzes the effort put in by the players.
The Moose After His Retirement
Broadcasting Career
Daryl Johnston had a successful time as a player for the Dallas Cowboys. He put his entire body on the line for his team, and without him, many legendary plays would never have been possible. After his retirement, he took his expertise to the broadcasting world of the NFL.
Even though the world would never see him on the field again, the fans got to see and hear his expert opinion on most things related to the sport, becoming one of the most trusted and experienced authorities when it came to American football.
The 2000s marked the beginning of a new chapter in Daryl's life. He did the broadcast for the Super Bowl XXXV in 2001, and in 2003 he joined Fox Sports Radio. From 2000 to 2006, he remained a member of the second broadcasting team and accompanied Dick Stockton, a legendary sports commentator.
In 2007 he entered into a partnership with Kenny Albert, which lasted for six years. Until 2015, the Moose also teamed up with Tony Siragusa, a retired DT NFL player, and for the 2017 NFL season, he collaborated with Chris Myres and Laura Okmin. He also became an analyst for "Total Access," a weekly show dedicated to NFL that still runs to this day.
Managerial Career
In 2018, Daryl Johnston became the general manager of the San Antonio Commanders, one of the eight teams of the American Football League.
He was also the director of Player Personnel for Dallas Renegades in the rebooted XFL, a league that focuses on simpler and quicker gameplay and is owned by WWE's retired executive and promoter, Vince McMahon.
Charitable Work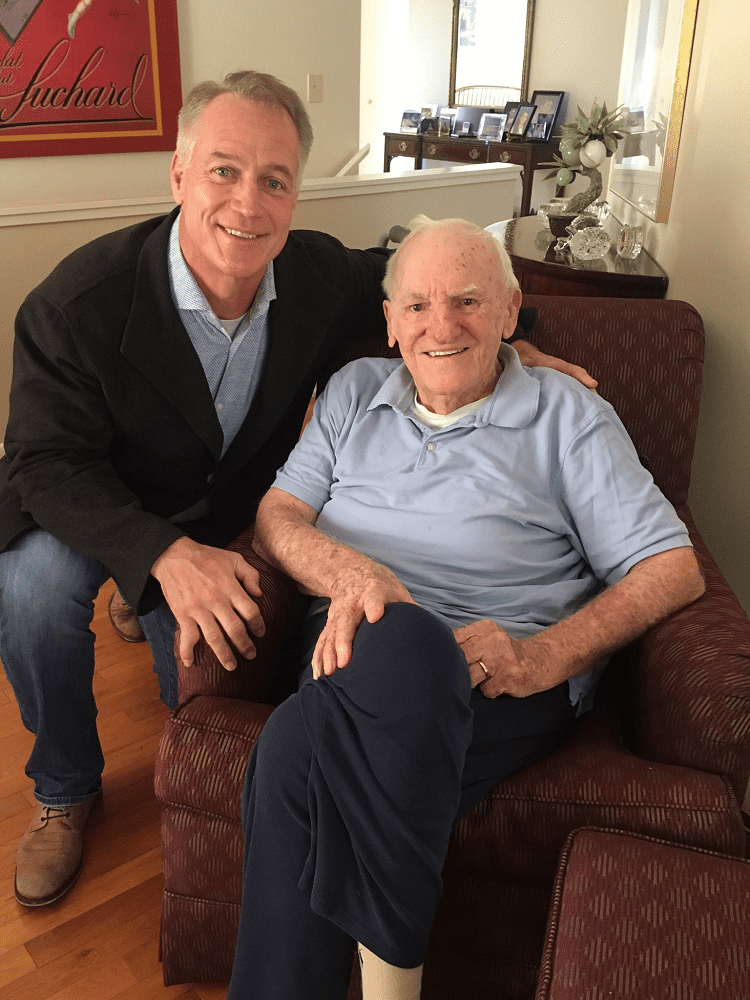 Daryl Peter Johnston was always described by his teammates as kind and willing to make personal sacrifices for the greater good, whether on or off the field. He was described as someone compassionate and empathetic, which is why he was adored even by his rivals and opponents.
Johnston had a remarkable 11-year history in the NFL, which has allowed him to establish himself as a successful man. However, he gives a significant portion of his wealth to charity and helps out various organizations as well.
He is an active member in the fight against cancer and has donated a good sum towards the Children's Cancer Fund. He also took part in multiple campaigns, which aimed to raise awareness regarding the disease in various ways.
Furthermore, he believes that literacy is the key to real success, and since we know that he was the highest achiever in his college, he naturally wants everyone to gain the best possible education. Hence, he also donated to Literacy Instruction for Texas.
The Greater Buffalo Hall of Fame
The Greater Buffalo Hall of Fame is credited to the dedication of the Buffalo fans and the determination of a few businesspeople. It was an excellent initiative to honor many athletes for their performances. In 2008, Daryl Johnston was also inducted into the Greater Buffalo Hall of fame, and a short documentary-style video of his career highlights was broadcasted.
Emmitt Smith's Speech (NFL Hall of Fame 2010)
A moment so wholesome that, even after a decade, it remains a precious memory for the fans of the NFL and the ones present at the venue. The Hall of Fame Induction Ceremony of 2010 was held in Canton, Ohio.
This year, NFL's leading rusher, "Mr. Consistent," Emmitt Smith, was to be inducted into the hall of fame. He began his speech by talking about the goals he set up for himself before joining the cowboys and how, by the end of his career, he was able to achieve them.
During his speech at the time of induction, he thanked the people who contributed towards his achievement. His mentors, coaches, teammates, and family also praised everyone who supported him.
But in the final moments of his speech, the entire crowd knew what was about to come. The whole crowd chanted, "MOOOOSSSEEE," and tears began to flow from the eyes of Emmitt Smith.
Smith said that he couldn't have done it without Daryl Johnston and owed a lot of his success to the sacrifices made by Moose. And Moose, being a great human being, honored their friendship by saying that he wouldn't have done it for anyone else.
This was a very significant moment in Johnston's life since it gave him the recognition and praise he always deserved. Not to mention, Emmitt often described him as an "unsung hero" who never shied from putting himself in harm's way for his team and especially for Smith.
To this day, Emmitt Smith's speech about Daryl Johnston gives chills to any sports fans, and that's why many people regard it as the "most inspirational sports speech" ever.
Daryl Johnston's Family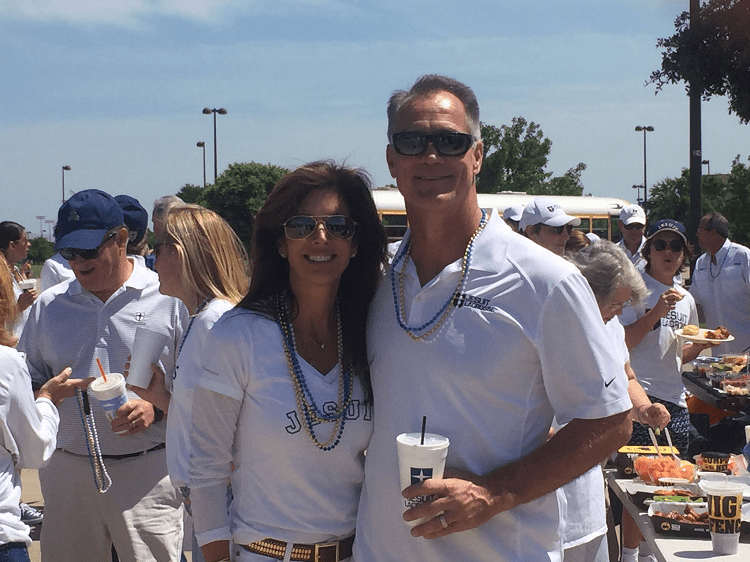 The Cowboy fullback is blessed with a loving family. Turns out he was a bit of a romantic as he fell in love with the model Diane Krebs while he was at a shoot for an advertisement. The two then soon got married and had two children, Aidan and Evan.
Although Daryl isn't much of a talkative person when it comes to his personal life, he expressed his love for his family through his Twitter once by acknowledging the fact that being a broadcaster meant that he would meet his family less often.
Johnston's Net Worth and Salary
The former NFL player and the current sportscaster, Daryl Johnston, was never short of talent, both in and out of the field. His efforts in the sport allowed him to achieve great things, and, therefore, it would not be wrong to assume that he is pretty successful when it comes to the financial side as well; after all, money is part and parcel of success.
He made a significant impact since the start of his career and went to extreme lengths to become the greatest fullback of the Dallas Cowboys. It is estimated that he made around $2 million to $2.5 million in his 11-year career with the Cowboys.
He also happens to be a great game analyst and is currently a color commentator. He works with Fox, and his yearly salary is believed to be around $100,000. On top of this, he earns approximately $50,000 for his services as the San Antonio Commanders' general manager.
Daryl has a massive Twitter following, allowing him to have an incredible reach, and sometimes he is also seen doing brand endorsements and advertisements, which adds some more Big Ones in his bank. With a beautiful house in Dallas, Texas, Daryl's estimated net Worth is around 3 to 5 million dollars.
Frequently Asked Questions
Question: How did Daryl Perform before his Professional Career?
Answer: It wouldn't be wrong to say that Daryl Johnston was born to be an NFL player. He dominated football at the high school level and possessed excellent leadership skills that proved to be a vital asset for his high school team.
Not to mention, he was selected for the All-American and All-Big East during his time at Syracuse University. He played 399 games during his time at college and scored ten touchdowns.
Question: How Good was Daryl Johnston when he Played for the Dallas Cowboys?
Answer: As a fullback, Daryl Johnston did his job remarkably. Even though the statistics don't seem astonishing at first, he is still regarded as one of the best fullbacks of all time and is known for breaching through opponents' offenses.
In his 11 years of playing football professionally, he scored 22 touchdowns. Furthermore, he racked up 753 running yards and 2,227 receiving yards while also securing 232 catches.
He was highly dedicated and went on to play 149 consecutive matches, and for that reason, many refer to him as the true "iron man" of the Cowboys. He was part of such Cowboy lineups that won the super bowl thrice over four years, and his performance was significant at each super bowl.
Question: What did Daryl Johnston do after his Retirement?
Answer: Daryl Peter Johnston was a great fullback for the Dallas Cowboys; however, after his injury in 1997, he was forced to retire in 1999. Despite retiring, Daryl couldn't simply turn his back on the NFL. And instead, he took his expertise to the world of commentary and analysis and took part in many broadcasting mediums in the coming years.
Since joining the FOX sports network, Johnston has worked alongside many people, including Donny Marshal, Brandon Marshal, Pam Oliver, Laura Okmin, and many others. He also played a role of a color commentator for the channel.
Alongside his broadcasting career, Daryl took a step into the world of managing and became the general manager for San Antonio Commanders and the director of Player Personnel for Dallas Renegades.
To this day, Daryl is often seen contributing to society and donating to charities.
Question: How did Daryl Johnston Get his Nickname "Moose"?
Answer: When Daryl Johnston debuted in 1989 as a running back, he was given the name "Moose" by his teammate Babe Laufenberg. The name was very fitting, as Johnston was quite big for a running back. This name became famous among Cowboy fans, who would always shout "Moose" whenever he made a rush or tackle.
Research Citations:
Continue reading related NFL Bios and Comparisons