Latest posts by Pro Sports Bio Team
(see all)
The Duke Blue Devils basketball program has produced numerous pro basketball players over the years. And that is something that Coach K can be proud of. If you are a fan of the team, you may remember one of the many names that went pro. Shelden Williams might be one of them. His time with the Duke Blue Devils lasted four years. Statistically, it looks as though he made quite a mark when he was sending the Cameron Crazies into a frenzy or facing off against other rivals in the ACC.
His collegiate success made him a top-five draft pick in 2006. For six years, he played in the NBA before taking his talents overseas for the final four years of his professional career. Now that he's retired from the game, he's contributing to the sport he loves most. Like many retired ballplayers, they stay in the game and contribute in certain ways. Some take the broadcaster route and others become coaches. Williams has taken the latter route.
Could there be a head coaching gig in Shelden Williams' future? Only time may tell. While his college career was solid, his professional career may not have been the best. While many ballplayers have excelled in college, some have gone on to have illustrious careers at the professional level. And others may not have performed so well.
So what's Shelden Williams up to these days? In this Shelden Williams Bio, we'll take a look at the life and career of one of the greatest players to ever grace the Cameron Indoor Stadium.
Shelden Williams Quick Facts
Name: Shelden DeMar Williams
Birth Date: October 21, 1983
Nicknames: The Landlord
Nationality: United States Citizen 
:

, Oklahoma,

Siblings: N/A
Spouse: Candace Parker (m. 2008-2016)
Profession: Basketball player, coach
Salary: $12 million (career total)
Net Worth: $5 million – $8 million
Social Media: N/A
Awards:

2001 Fourth-team Parade All American
NABC Defensive Player of The Year (2005, 2006)
Consensus first-team All-American (2006)
Third-team All-American (2005)
First-team All-ACC (2005, 2006)
2018 Duke Hall of Fame Inductee
Early Life
Shelden Williams was born October 21, 1983, in Oklahoma City, Oklahoma. His parents are Bob and Jeannette Williams. He grew up in Oklahoma where he became a standout player for the Midwest City High School Basketball team. During his career at Midwest City, Shelden piled up high school basketball accolades both at the state and national levels. His first major individual honor came in 2000 when he was named Oklahoma's Defensive Player Of The Year. He won the same award again in 2001.
The future NBA player was also named to all-city, all-district, and all-state teams from 1999 to 2001. It wasn't until his junior year when he started getting noticed at the national level. In 2001, he was named Parade All-American and was listed as one of the best prep players according to The Sporting News for the 2001-02 season. During that year, he was also named Oklahoma Player of The Year (including Gatorade's Oklahoma Player of The Year, which he also won in 2002).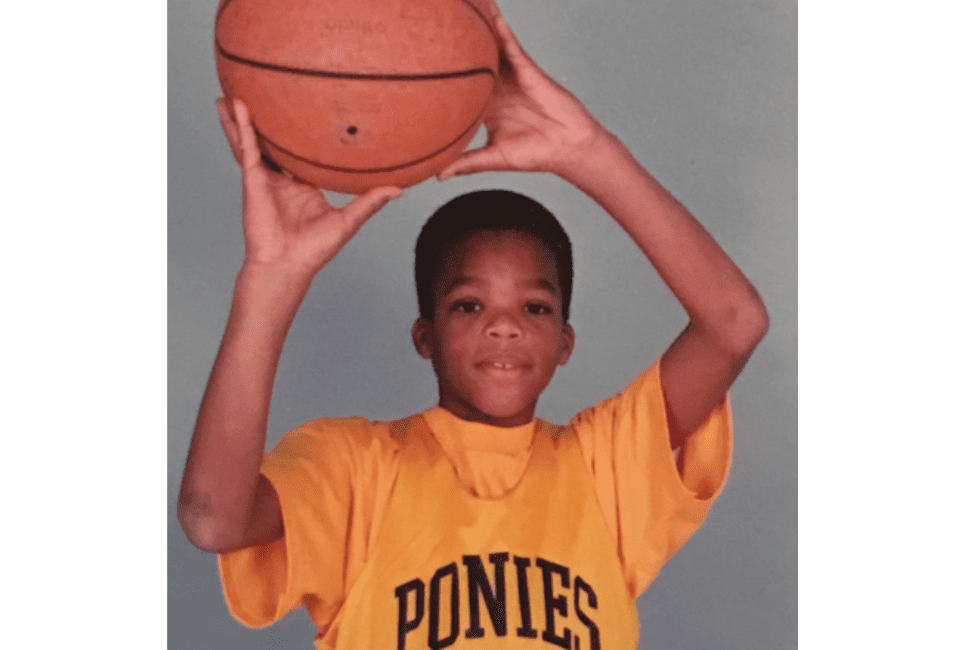 His senior year in 2001-02 saw him snag the EA Sports High School All-American selection. He was also ranked 49th in high school basketball players in the nation according to ESPN.com. Like any high school basketball player gaining national attention, Williams was getting eyes on many Division I power schools that were hungry to sign them for their program. Before his senior year, Williams had a high level of interest in several schools.
His list of finalists at the time included Oklahoma, Duke, North Carolina, Kansas, and USC among others. Coach K was one of the first Division I coaches to keep an eye on Williams during his high school career. During one recruiting visit, he and an assistant coach were having dinner at the Williams residence. Steve Wojciechowski recalled saying that visiting the Williams' was his most memorable. He said he didn't say a word because he was 'too busy eating'. If that isn't a compliment to Mrs. Williams' macaroni and cheese (which they ate), we don't know what is. But it may have taken credit for Sheldon's decision to play college ball.
Shortly after committing to Duke, he crossed paths with JJ Reddick, who also committed to Duke. The two struck up a conversation where Reddick asked Williams where he was going. Williams replied saying to Reddick, 'I won't tell you, but I will say the city of the school rhymes with Abraham'.
He ultimately committed to the Duke Blue Devils during his senior year. During his time in high school, Shelden Williams was a scorer but much more of a defensive terror. In one game during his freshman year, he made 16 blocks. Soon, he earned the nickname 'The Landlord' because he 'owned the paint' according to teammates.
Williams had developed some of his own idiosyncrasies as well in high school. Whenever he landed a dunk, he would pound his chest and do something like a Tarzan yell. Given his intensity, he didn't come off as obnoxious in the face of his peers. His father was a basketball coach and a Sunday school teacher, which may explain why he was well behaved off the court.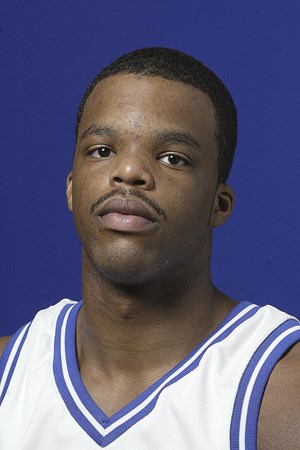 When he wasn't playing basketball, a young Shelden Williams would study The Bible. His parents would not allow him out of the house until he fulfilled that obligation for the day. They also brought him up with a certain set of rules. This included not allowing him to sleep past ten and his CDs would only be bought at Wal-Mart (especially since the rap albums were edited). He also grew up having to do chores that included yard work and cleaning the bathroom. According to his parents, he was never one to beg out of doing such tasks.
Williams also excelled off the court as well. In high school, teachers were impressed with his academic performance. His GPA never went below 3.7 and he volunteered for his church including feeding the homeless and singing in the choir. After graduating, he was off to Durham to play for the Blue Devils.
Playing For Duke Blue Devils
Williams attended Duke University where he majored in sociology. He also included a markets and management certificate along with his degree. His freshman year saw him post numbers off the bench including 8 points and 2 blocks per game. His production went up considerably at the start of his sophomore year.
He finished up the season with 13 points, 8 rebounds, and three blocks per game. During the 2003 season, Williams led the ACC in several categories. This included blocks (including per game), total rebounds, total field goal percentages.
He also racked up All-ACC honors. This marked the beginning of Shelden Williams' rise through the ranks in college hoops. The following season, he had 16 points, 4 blocks, and 11 total rebounds per game. He excelled during the 2004 season winning all conference and national honors in the process. The Blue Devils made the Final Four that year, but ultimately lost to the eventual champion Connecticut Huskies by one point.
He continued to produce excellent numbers during his junior season of 2004-05, making ACC history. Once again, he was named to the All-ACC team and was named the NABC Defensive Player Of The Year, his first of second nods. The Blue Devils won the ACC Championship and punched their ticket for another appearance in the tournament. Once again, they were the number one seed in the Austin Regional bracket.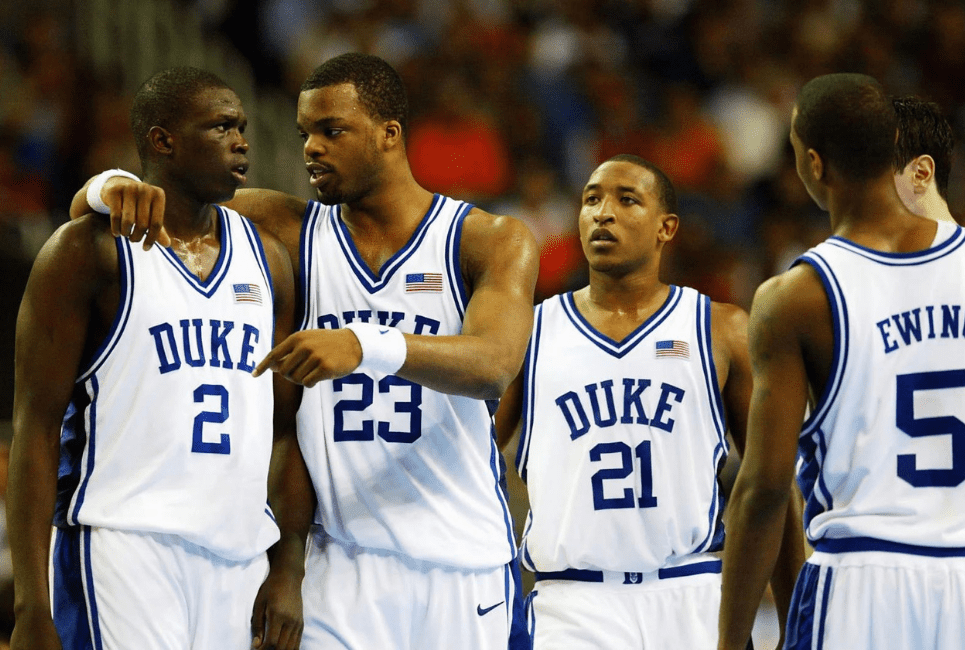 In their first-round game against Delaware State, Williams dropped 14 points despite the Blue Devil's offense performing poorly. They were making a return run to the Final Four, but those efforts were thwarted by the Michigan Spartans in the Elite Eight. His senior year saw him putting up nearly 19 points, 4 blocks, and approximately 13 total rebounds per game. The Blue Devils defended their ACC title and drew the top seed for the third year in a row.
Once again, their efforts for a national title ended with a loss to the LSU Tigers in the Elite Eight. For his performance, The NBA player in the making snagged 2006 NCAA Tournament All-Region honors. Williams finished up his time with Duke as the all-time leader in both rebounds and blocked shots. He is also the third player in ACC history to achieve 1500 points, 1000 rebounds, 350 blocks, and 150 steals.
He picked up the Defensive Of The Year Award and several first-team All-American honors in 2006. He made his resume promising as a pro basketball prospect. As expected, Williams declared for the draft shortly after his senior season. In 2007, Duke retired William's No. 23 jersey.
Career
Atlanta Hawks/Sacramento Kings
Williams was drafted fifth overall by the Atlanta Hawks. His rookie performances included a 20 point game against the Detroit Pistons on November 22, 2006. He scored 21 points and 2 blocks in a win over the Indiana Pacers on April 17, 2007. He started 31 games for the Hawks, who finished the National Basketball Association season with 30 wins and 51 losses. During his rookie season, he snagged 8 double-doubles. He finished up the season averaging five points per game.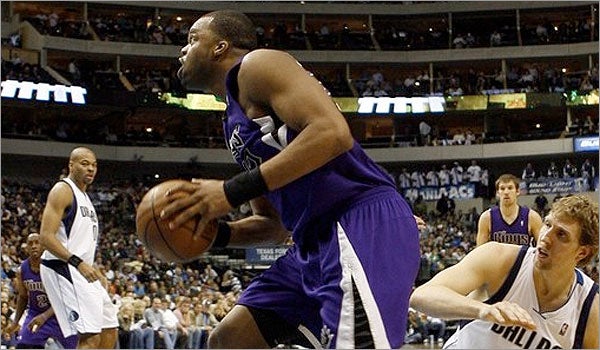 During the 2007-08 season, Williams was out of the starting lineup and would never start a game until later on in his career. Furthermore, his production with the Hawks had declined. Midway through the season, he was traded to the Sacramento Kings with several players in exchange for Mike Bibby. He wrapped up the 2007-08 season with the Kings averaging 5 points and 4 rebounds per game.
Final NBA Years
The following year, he played only 30 games for the Kings before he was on the move again. In February 2009, he was traded to the Minnesota Timberwolves. After the 2009 season, Williams signed a one-year deal with the Boston Celtics, where he played 54 games off the bench. He scored an average of 4 points and 3 rebounds per game. The 2010-11 season saw another change of scenery for Williams when he signed with the Denver Nuggets.
During his tenure with the Nuggets, he played in 42 games (and started 32). His averages received a small uptick including averaging 4.7 points and 5 rebounds per game. During one game against the Portland Trailblazers on November 18, 2010, he scored a career-high of three blocks.
Williams was traded to the New York Knicks in 2011 as part of a deal that sent Carmelo Anthony to the same team. He played 17 games with the Knicks before moving to the New Jersey Nets for his final NBA year. During his time with the Nets, he started a career-high 35 games and 6 rebounds per game.
Overseas Play
After the 2011-12 season, Williams decided to take his talents overseas. He signed with Elan Chalon, who won the French League championship the season prior. He played 10 games in the Euroleague posting career highs including 11 points and 8 rebounds per game. It looked as though Williams was back in the kind of form he was showing during his years at Duke. After his time with Elan Chalon came to an end, he finished up his career in China playing for the Tianjin Ronggang basketball team.
Post-Professional Career
Williams wrapped up an NBA career that might not have been promising. But he proved that for as long as he could, he could play ball at the pro level. Like many players who retire from professional basketball, Williams decided to stay in the game. He decided that coaching was going to be his profession after being a player.
Aside from being a family man raising a daughter, he is mentoring the bright basketball stars in the NBA G League. He is currently an assistant coach for the College Park Skyhawks, which is the Atlanta Hawk's G-League affiliate. In 2018, Williams was inducted in the Duke Hall of Fame.
Though he may be enjoying his role as an assistant coach, one sports columnist suggests that Williams should return to Duke as an assistant coach. With Coach K retiring at the end of the 2021-22 NCAA basketball season, it's possible that a new coaching slot could be open. Could Shelden be about to make NCAA history too? Only time will tell. 
With Williams' knowledge of the game and Duke's reputation as being one of the best basketball programs in the country, could he even accept such a job? As the old saying goes, never say never. In 2020, Williams offered his advice to Mark Williams (no relation) on how to play for Coach K and the Blue Devils. 'Protect the rim, finish, have good hands, and rebound'.
By the sounds of it, perhaps Williams as an assistant coach for Duke might just be a good idea. While the life of a college basketball coach (and assistants) involves building a national powerhouse team and going after recruits, Williams will understand the process should he take a college coaching job. Especially when he was one of the most sought-after players during his high school career.
Shelden Williams Family and Relationships
Shelden Williams is the son of Jeannette and Bob Williams. In 2008, he was married to WNBA player Candace Parker. The pair have one daughter named Lailla. The couple divorced in 2016. Parker had paid $400,000 to Williams in alimony as part of their divorce deal. However, they have agreed to joint custody of their daughter and decided that neither party would pay child support as it would cause drama. Instead, they made a deal to financially support their daughter's educational future.
Shelden Williams Net Worth and Salary
As of 2020, Shelden Williams has a net worth of $5 million (with a combined $8 million during his marriage to Candace Parker). Williams amassed a total of $12 million in salary payments during his time in the NBA. His previous deal with the New Jersey Nets earned him just south of $1 million.
Shelden Williams Memorable Quotes
"It's only annoying if you have something to hide. I don't have anything to hide. Being tested is a walk in the park."
"I think I've evolved because I'm more than a shot blocker. I can get steals and play perimeter defense."
"It's fun to play at home but it's better to play these games on the road."
"I'm my biggest critic. I knew I hadn't played well in the last game. I wanted to redeem myself and I did."
"I had a lot of unfinished business here at Duke University."
Shelden Williams Videos
Shelden Williams FAQs
Question: What Does Shelden Williams do Now?
Answer: Shelden Williams is currently a coach for the College Park Skyhawks, an affiliate of the Atlanta Hawks.
Question: How did Candace Parker and Shelden Williams Meet?
Answer: Believe it or not, Parker and Williams met when the former was visiting Duke as a high school senior. The two started a relationship when she eventually played for the Tennessee Volunteers and Williams had already been in the NBA. The two would soon marry a few years later.
Question: How tall is Shelden Williams?
Answer: Shelden Williams is measured at 6 feet, 9 inches tall.