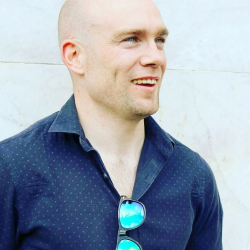 Latest posts by Joe Elvin
(see all)
Regarded by most as the greatest NBA player of all time, Michael Jordan was a source of inspiration for many before he retired for the last time in 2003.  He defined a generation of basketball and set a new standard for players following his path. 
Among those who followed in his footsteps, we find Kawhi Leonard and LeBron James. Many will argue that LeBron is among the top 3 NBA players of all time, with Jordan and Kareem Abdul-Jabbar, which is no small feat. He became a global icon on the court and outside of competitions with his many appearances in mainstream media and commercials.
As an overall balanced player, LeBron might lack the marksmanship that defines Kawhi. With strong clutch plays and great precision, Kawhi is averaging a whopping 27.1 PPG and makes for a very dangerous one-on-one opponent to anyone.
Kawhi vs LeBron James Career Comparison
It's without a doubt that LeBron has had a more significant career than Kawhi Leonard so far. That said, Kawhi is only 29 and has a lot of time to add to his current Hall of Fame career. LeBron has made the NBA Finals 9 times and secured 4 NBA titles (in 2012, 2013, 2016, and 2020). He was declared Finals MVP each time. Kawhi "only" has 2 Finals MVPs titles (in 2014 and 2019) to his name and won two NBA championships for the same years. 
So far, Kawhi made the All-Star 4 times against LeBron's 16. LeBron also made 15-All-NBA Teams to Kawhi's 3. All in all, it's clear that both players have been playing for a different amount of time. Kawhi only started in 2011 while LeBron had been going since 2003. King James stays at the top, but Kawhi may have a shot at catching up over the years.
Therefore, the comparison won't lie in their respective achievements but rather in their current field performance. 
Kawhi Leonard vs LeBron James Scoring Comparison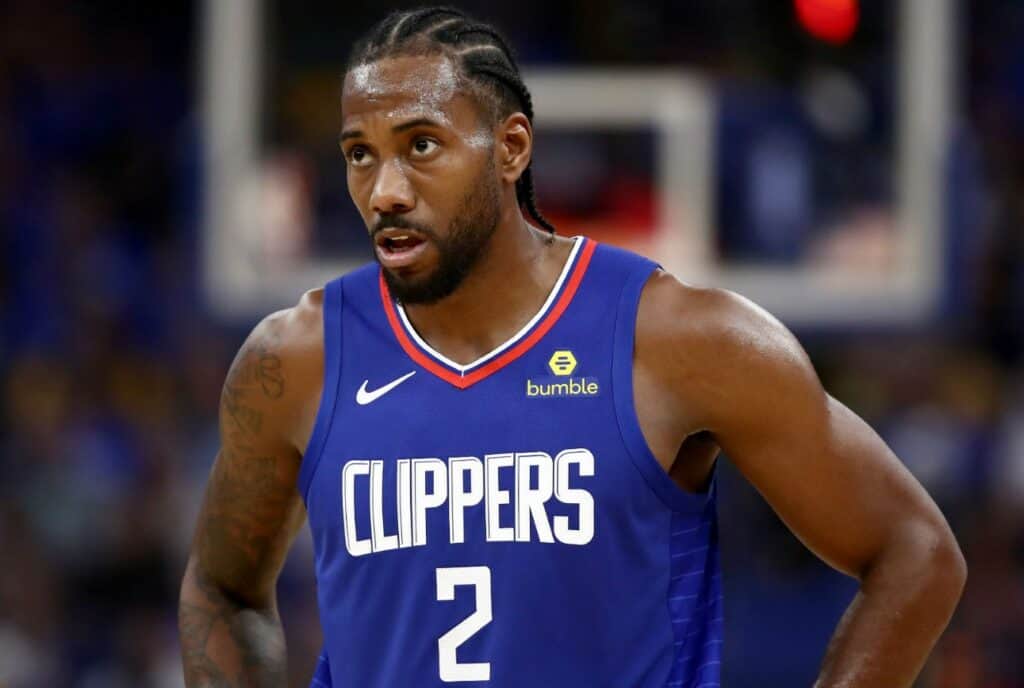 Kawhi is known for great marksmanship. In 2020, he was averaging 27.1 PPG on 47% shooting from the field during the regular season and up to 30.5 PPG during the 2019 playoffs. He moves and scores at his own pace, not rushed by what's happening around him. 
LeBron James also has the same control, but his style of play is more versatile now, meaning that he doesn't need to be going for the kill as often. Through the 2020-2021 season, he averaged 25 PPG. In the 2007-2008 season, he peaked with 30 PPG, but his style changed slightly since. He is shooting 34.8% from the field, and his free throw percentage is not the best (69.3%). 
Kawhi is overall a better scorer, probably because he is younger. He's also the primary offense option. He gets most of the shots and is required to score the ball for his team, while LeBron will rely more on his teammates to score.
Kawhi Leonard vs LeBron James Team Impact Comparison
Kawhi is one of the top two-way players right now, and his impact is clear. He made the Clippers a very dangerous team to go against. It's difficult to say which has the biggest impact on their team right now, as LeBron is the best passer in the NBA if we judge by the numbers. He's able to spot players open for a great shot better than anyone else in the league, and that's a huge asset for any team.
Kawhi Leonard vs LeBron James Clutch Comparison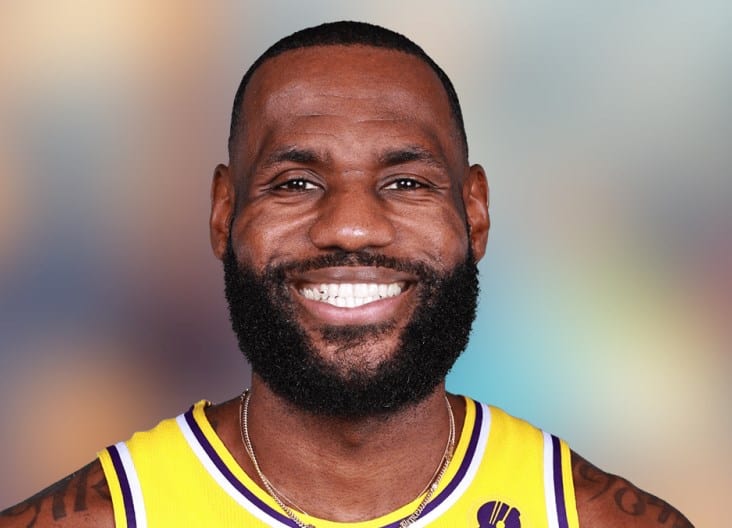 Kawhi performs very well under pressure. He doesn't feel rushed and controls the pace of his plays very well. He's patient and gives himself time to make impressive clutch plays. Add this to his great accuracy, and you have a recipe for an impressive clutch play shooter.
LeBron doesn't struggle with decision-making either, as he is experienced enough to stay focused in tense moments. He often makes the right plays, even under pressure. That said, he tends to stay away from tense plays whenever he can, and we might like to see him taking more responsibility in scoring from time to time.
Kawhi Leonard vs LeBron James Defense Comparison
Kawhi Leonard is often seen as an offensive player and a great one at that. It's clear to see when looking at his scoring numbers. But he is also great in defense and considered the best perimeter defender in the league. He has shown great abilities in locking up most players. He went down from 1.8 SPG and 0.6 BPG in the 2019 season to 1.6 SPG and 0.4 BPG in the 2020 season but is still a very strong defensive player. He won two Defensive Player of the Year Awards in 2015 and 2016.
Lebron James has not been very effective on defense for some years now. This is mostly due to the fact his main responsibility is on the offense. He's the prime offensive playmaker on his team and the second main scorer. There is not much room for defensive action when you play such a role. 
Kawhi Leonard vs LeBron James Leadership Comparison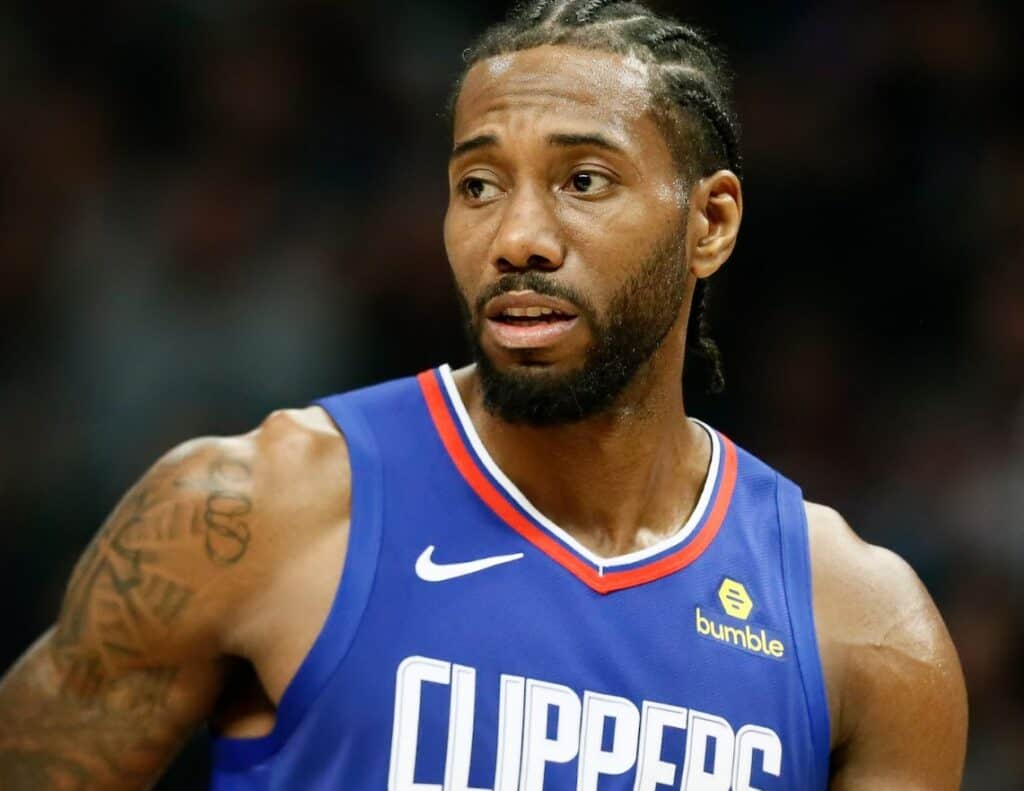 Due to his incredible charisma, LeBron James is probably the best leader in the league as of right now. Be it through his plays or vocally, LeBron is a role model for many athletes in the league and basketball fans in general. He currently works harder than anyone else in the NBA, as he reportedly spends over a million dollars per year to preserve his body. 
On the other hand, we can note that Kawhi has improved his leadership and now takes more responsibility in carrying his teammates. He leads by example but still has a long way to go in comparison to LeBron. 
Kawhi Leonard vs LeBron James Game Awareness Comparison
Kawhi clearly knows how to read a game and is one of the best players in the NBA right now. He does not have glaring weaknesses and dominates on both offense and defense. That said, he's not on LeBron's level yet.
LeBron James is arguably the best player in NBA history when it comes to game awareness. He's able to dominate in any aspect he sets his mind on because he is a lifelong student of the game, a game that he mastered. His incredible experience sets him far above other players. 
Kawhi Leonard vs LeBron James Athleticism Comparison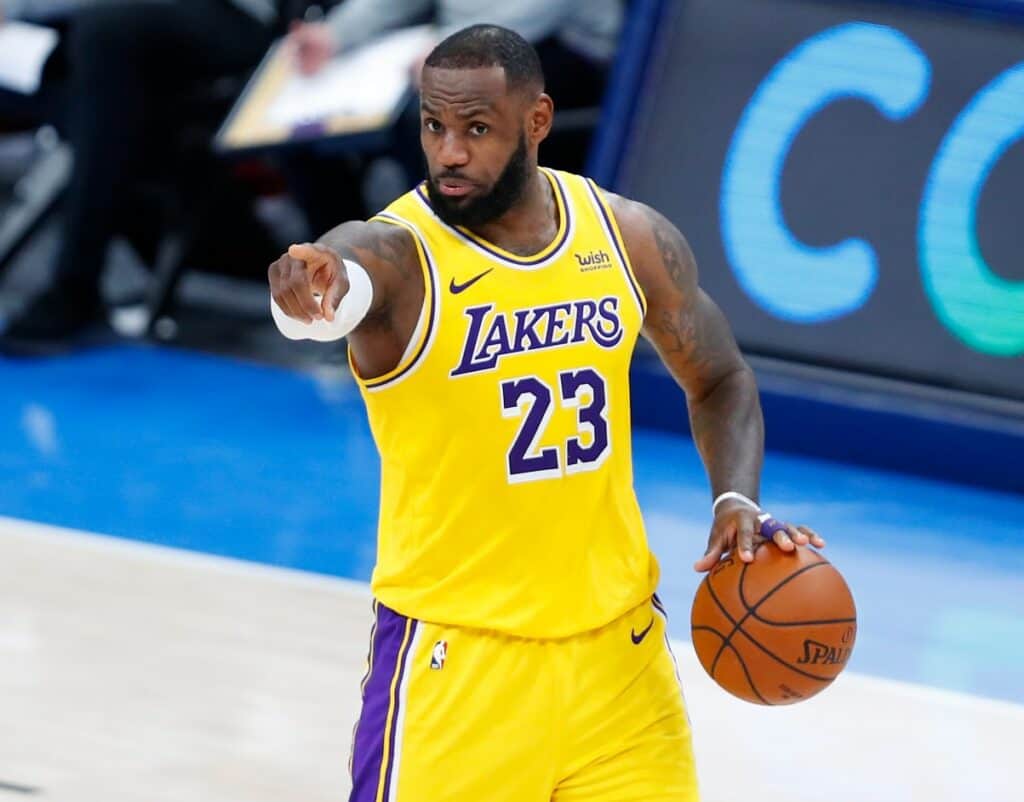 Kawhi Leonard is obviously a great athlete. He's powerful and has great explosiveness. He won't jump out the roof, but he has huge hands and a strong body to absorb confrontation. He's very quick on his feet but still isn't quite LeBron yet. 
One of the most athletic players in the NBA, LeBron James, 35 years old, still dominates games somehow. Due to his strength and incredible explosiveness, he outshines many younger opponents. He takes care of himself better than any other athlete in NBA history. He follows a very strict diet and has been reported sleeping up to 12 hours per day during the regular season to keep his body fresh before a match. He's incredibly athletic and outdoes Kawhi there, and quite frankly, most of his competition.
Kawhi Leonard vs LeBron James 1-on-1 Comparison
As of right now, Kawhi is a better one on one player. His accuracy is the main thing here. He's simply more accurate from the free-throw line as he is from deeper on the court. He's also younger and has shown more endurance in going one on one more often. 
LeBron James never was a straight one on one scorer. He often scores at the pace of the game and tends to snowball whatever advantage his team gets. Compared to Kawhi, he's having a harder time creating his shots simply because he's not as accurate. Kawhi clearly has the edge in this scenario.
Kawhi Leonard's teammates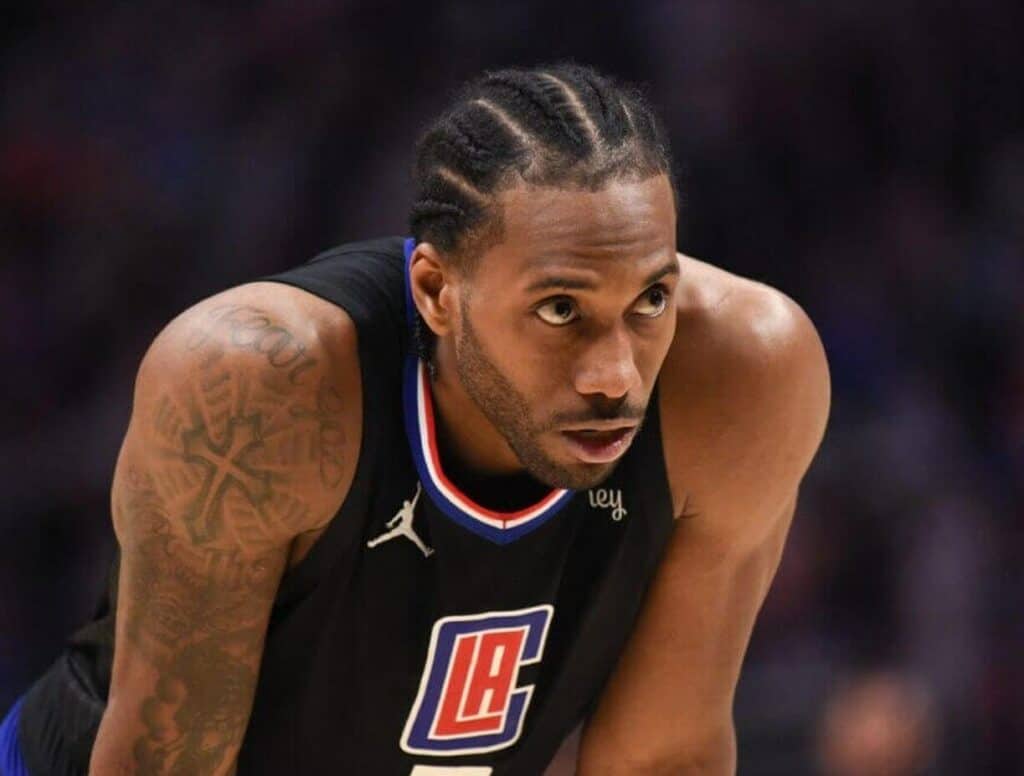 As of 2021, Kawhi Leonard plays for the LA Clippers in the small forward and shooting guard positions. It's understandable as he's a strong attacker and defender as well. 
His current teammates are :
Jersey 7: Carmelo Anthony

Jersey 1: Trevor Ariza

Jersey 9: Kent Bazemore

Jersey 20: Avery Bradley

Jersey 3: Anthony Davis

Jersey 45: Sekou Doumbouya

Jersey 2: Wayne Ellington

Jersey 5: Talen Horton-Tucker

Jersey 39: Dwight Howard

Jersey 30: Jay Huff

Jersey 10: DeAndre Jordan

Jersey 11: Malik Monk

Jersey 12: Kendrick Nunn

Jersey 15: Austin Reaves

Jersey 4: Rajon Rondo

Jersey 0: Russell Westbrook
LeBron James Teammates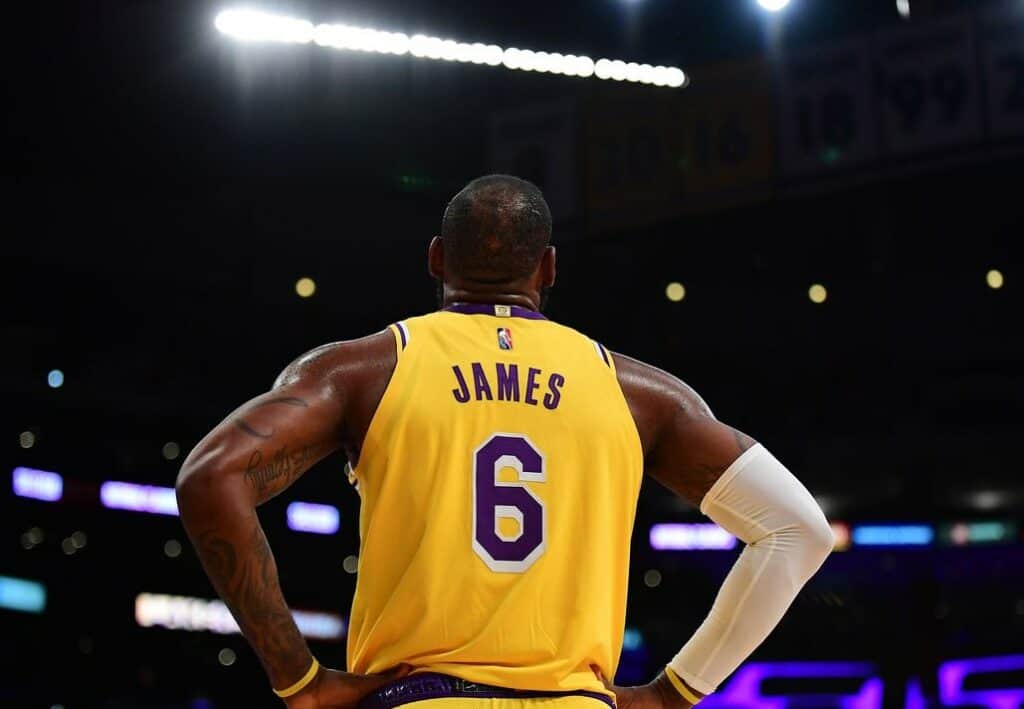 LeBron James has been playing for the LA Lakers since 2018. He is considered one of the few professional basketball players to be able to fulfill all five positions, but officially he plays small forward and power forward positions.
His current teammates are : 
Jersey 33: Nicolas Batum

Jersey 12: Eric Bledsoe

Jersey 4: B.J. Boston, Jr.
Jersey 7: Amir Coffey

Jersey 13: Paul George

Jersey 55: Isaiah Hartenstein

Jersey 9: Serge Ibaka

Jersey 1: Reggie Jackson

Jersey 45: Keon Johnson

Jersey 5: Luke Kennard

Jersey 14: Terance Mann

Jersey 8: Marcus Morris

Jersey 17: Jason Preston

Jersey 0: Jayden Scrubb

Jersey 20: Justise Winslow

Jersey 40: Ivica Zubac
Head-to-Head Matchups
Kawhi and LeBron met a few times on the court. 26 times, to be precise. 14 games during the regular season and 12 during playoffs. Kawhi Leonard's team won most of those with 16 victories and 10 losses. Their different playstyle was indeed highlighted well during those games. If we look at the numbers, Kawhi scored more, and LeBron had more assists. Kawhi was more active in defense, with more steals and blocks on average, while LeBron scored more assists. 
Their latest game in December 2020 saw the LA Lakers and the LA Clippers clash, as the Clippers managed to get themselves a close victory 116 to 109. 
Final Thoughts
In comparing Kawhi Leonard to LeBron James based on stats only, you will see two different playstyles. Kawhi is a highly accurate, all-around great player. He's a dynamic and strong 1-on-1 opponent to anyone and has been seen becoming more and more charismatic lately, leading his team to more and more successes. 
LeBron is a very charismatic character, and it shows in his life in and out of the court. He is a solid offensive playmaker on the field, even if he shines the most in setting up his team's leading offensive player through very well-placed passes. What he is lacking in defense he makes up with strong leadership and a profound awareness of what's happening in any given match. 
Overall, it is safe to say that Kahwi has great potential because he is still young, but he isn't as accomplished as Lebron just yet. Lebron's experience, incredible skills honed over time, and killer ethics explain his surname "King James" and why he is considered by many the current best NBA player of all time. 
Continue reading related NBA bios and comparisons: