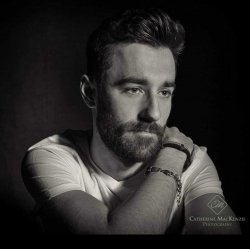 Latest posts by Callum Marshall
(see all)
Within the world of sport, there is usually a huge focus on achieving every single individual and team accolade possible on your ascent to the top. However, for cult heroes and mavericks within the sports they play and do, it's more about having fun and making a mark in their own unique way. Sporting entities that come to mind are Eric the Eel or The Jamaican Bobsled Team. People within sport that didn't achieve huge success yet achieved immortality for their efforts regardless.
This is something that is much more common within the world of skateboarding. There are hundreds if not thousands of skaters who rip as good as anyone, yet choose to keep to themselves and rarely compete in competitions. Skaters like Tony Trujillo and Chris Roberts spring to mind and in this particular article, we are going to look at a guy that is perhaps justifiably just too cool to compete. We are of course referring to Stefan 'made for daily use' Janoski.
In this Stefan Janoski Bio, we take a look at Stefan's rise into the world of skateboarding, we take you through how he created the most popular skate shoe ever and we also run through his personal life and artistic pursuits. So join us as we explain just who Stefan Janoski is.
Quick Facts
Full Name: Stefan Janoski
Birth Date: 18/06/1979
Birth Place: Vacaville, California, USA
Nationality: Polish/American
Siblings: Anya Janoski
Children: none
Partner: Jessica Janoski
Profession: Skater, Artist, Writer, Musician
Salary: N/A
Net Worth: $20 million
Social Media: Twitter
Awards: Winner of Tampa Pro-AM 2007
Early Years/Childhood
As you can imagine with a surname like Janoski, Stefan grew up in a family with Polish roots. However, he would spend his entire childhood growing up in Vacaville, California. Stefan would grow up on 120-acres of land where the family of Hank, Anya Stefan and his mother Margi would live off the grid to an extent. They used a generator to power their home. They would use a well to gather water, so it's fair to say that Stefan got used to living the simple life from a young age.
His sister Anya was born with a genetic disorder known as Cornelia de Lange syndrome. This is a disorder that would stunt her growth, she would not be able to speak and she would eventually pass away due to this in 2017. However, Stefan was a great brother and would spend a lot of time with Anya, often playing with her, playing videos to entertain her and helping his parents take care of her when needed.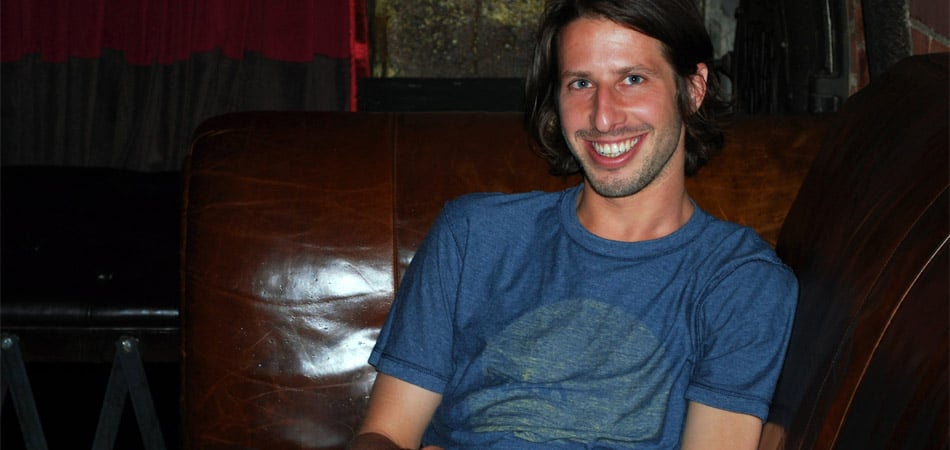 His parents would get divorced when he was quite young and this meant that Stefan would have a blend of city living and time in the remoteness of the mountains in Northern California. He would spend his time riding his bike, exploring the vast land which his father owned and doing things that kids these days simply don't have access to. It was truly a pure and innocent childhood.
With regards to education, Stefan was far from an academic kid. He wasn't all that interested in academic pursuits and lacked the focus to achieve in this field. This wasn't for a lack of curiosity or intelligence, it was just a simple case of mainstream education not being set up adequately to captivate such an inquisitive mind. He did find art classes very interesting and this was the only class that he passed with flying colours.
He would also join up with a graffiti gang known as RTS. This stood for 'Represent the Sickest' and he would actively hang around and tag the streets with these guys. However, he apparently never quite came to grips with the art of spray painting.
Pre-Skating Career
Stefan began skating in 1992 despite the rather underwhelming skate scene in Vacaville. He has mentioned in interviews that he was one of only three skaters in the area his age. He would find a small patch of asphalt where he could learn the fundamentals with his friends and while art was a huge passion even at this young age, he still donated a lot of his free time learning how to skate.
He also skated with several guys that were much older than him or he would skate alone. His primary focus was to become as good as Mike Carroll. He was particularly impressed with his part in Virtual Reality and wanted to recreate something of that quality himself. After graduating high school Stefan decided that he would give pro-skateboarding a shot and that meant one thing, trying to get exposure in the sport through whatever means necessary.
He chose to go about this by initially making frequent trips to Sacramento and San Francisco to film and skate with other big names like Brian Anderson and Tim O'Connor. He would then take a bigger step and move out of his family home, opting to live in skate houses and travel in large vans riding from spot to spot.
Through Janoski's infatuation with riding switch and perfecting flip tricks in whatever stance he found himself riding, he developed a unique and casual style. There is something particularly wonderful about a skater that can land a trick in any stance. He's one of those, relaxed, dropped shoulder skaters who make everything look effortless and with this style and nonchalance, Janoski would land his first pro deal with Expedition One.
Pro Skateboarding Career
Stefan earned his start through Expedition One but it wasn't long before he got his first pro board courtesy of Habitat Skateboards, a board company that he still rides for today. He would skate several video parts for these guys and in 2006, he was picked up by Nike SB. It was a strange appointment in some people's eyes, especially corporate entities within Nike. Stefan was a skater that very rarely skated competitively unless he was in the mood and motivated to do so. Which meant that he had a very low ceiling in terms of sponsorship opportunities, marketing and earning through placing in contests.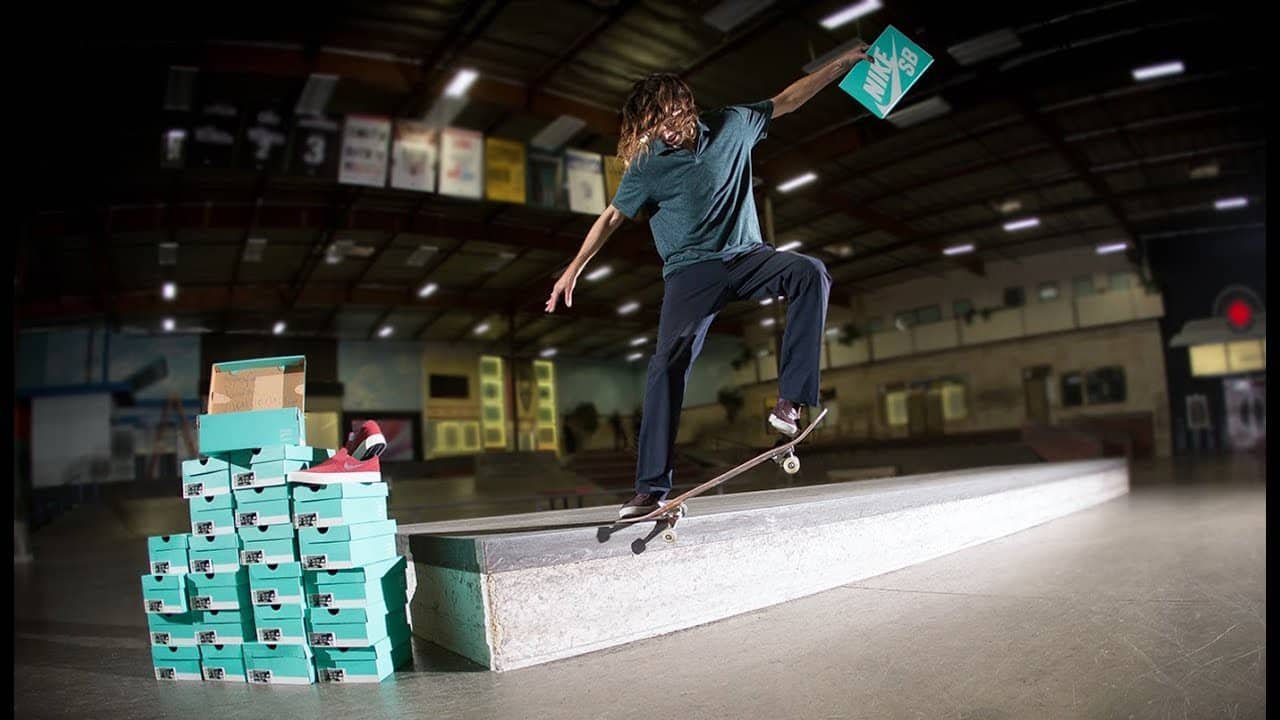 This was something that Nike SB tried to combat as he was pushed to attend more competitions upon signing for the outfit. Which led to his most successful spell in competitive skating, where he would win the illustrious Tampa Pro-AM in 2007. This is a feat that only truly talented and gifted skaters can boast so it was clear that Janoski had all the tools to be a world-beater there and then. The problem was that he had no interest in being what Nyjah Huston represents for the brand today.
Stefan has skated several high profile video parts for Nike SB and even having existed within the world of skating for all these years, he is actively hoping to feature in another full video part very soon. Janoski tends to make most of his money this way within the world of skating this way. He will tour with the SB team, but instead of doing demos or competing, he will simply sign autographs or make some media appearances, chilling out and talking to fans.
It's this non-compromising and nonchalant nature that has led Janoski to mould a career in the space which is unlike any other. Stefan has never 'sold out'. He has never killed Himself to be the best athlete, he has never had to endorse products he doesn't believe in and he has only ever made money through independent skating brands. Which is a feat that very few, if any skater can claim. He's been able to do this primarily through one genius product, the Nike SB Zoom Janoski shoe.
Nike Janoski's: Made For Daily Use
Many couldn't initially see the genius behind signing an enigmatic, talented but ultimately non-compromising skater that done things on his own terms at Nike SB. He wasn't marketable in the same way that skaters are today, nor did he want to be, which is a lot of the charm that sees people gravitate to Stefan. However, Nike SB found a way to make a killing on the Janoski name and they have Stefan to thank for his approach to this opportunity.
Nike SB decided to give Stefan a pro shoe model, provably thinking here is a way to create a revenue stream for this skater. However, Stefan would not handle this in the usual manner that other pros would. Skaters such as Ryan Sheckler and teammate Paul Rodriguez already had a pro shoe. However, pro shoes tend to have a limited run and then they gradually get phased out. Well, Stefan wasn't going to let his shoe be a run of the mill shoe.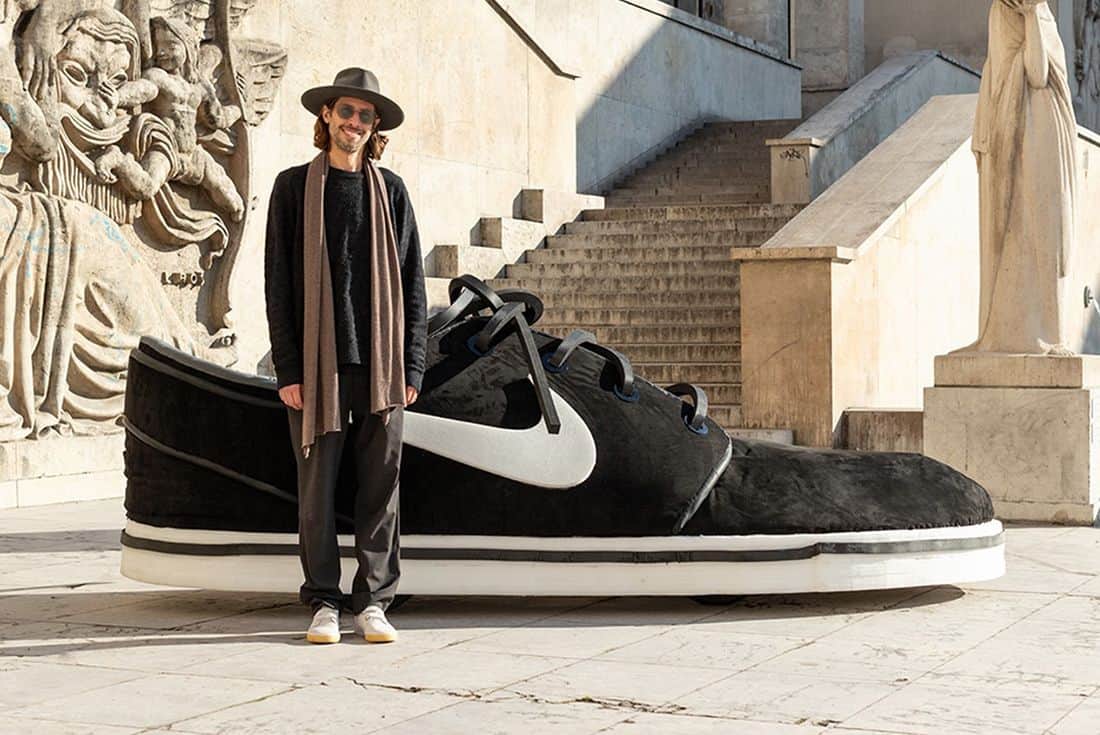 He was adamant that he wanted to create a shoe that was ideal for skating, that offered a more modern option to skaters and that provided more feel and control of the board under you. So he pitched an idea that the shoe would do away with the chunky style of the time, would take away all the technology used in Nike shoes of the time and would also move away from the vibrant basketball style sneaker of the era.
Instead, Stefan opted to create a boat style suede shoe with protruding suede panels on either side. A shoe that is stylish, smart, casual and practical all in one neat and aesthetically pleasing package. Nike on many occasions wanted the pro skater to compromise on his model, aiming to make something that was more conventional. However, as the project progressed, it became more and more clear to Nike that if they wanted the Janoski name, they would have to give in to his demands.
In the end, this was absolutely the right thing to do as the shoe is undoubtedly one of the most popular skate shoes ever created. The only shoe that can even be mentioned in the same breath is the Vans Old Skool. However, the Janoski is a modern classic that has earned Stefan millions of dollars and just in case you are interested, this is my favourite skate shoe of all time. I chain buy these anytime I see them at a discount and that's a credit to how amazing they look and equally, how awesome they are to skate in.
Stefan is a humble man in nature and it still shocks him how the world adopted the shoe to mainstream fashion. He recounts a story from time to time in media appearances where he went to a factory in China and around 1,500 workers were manufacturing his shoe, then on the other side of the factory, the same level of production was being carried out to make the iconic Air Jordan shoe. We can only imagine how surreal that must feel.
This humble nature must run in the family as reportedly Stefan's mother is often spotted in Vacaville where Janoski billboards are present pointing at the ad and stating proudly 'That's my son'. To be honest, we can blame her, it's quite an accolade.
Artistic Career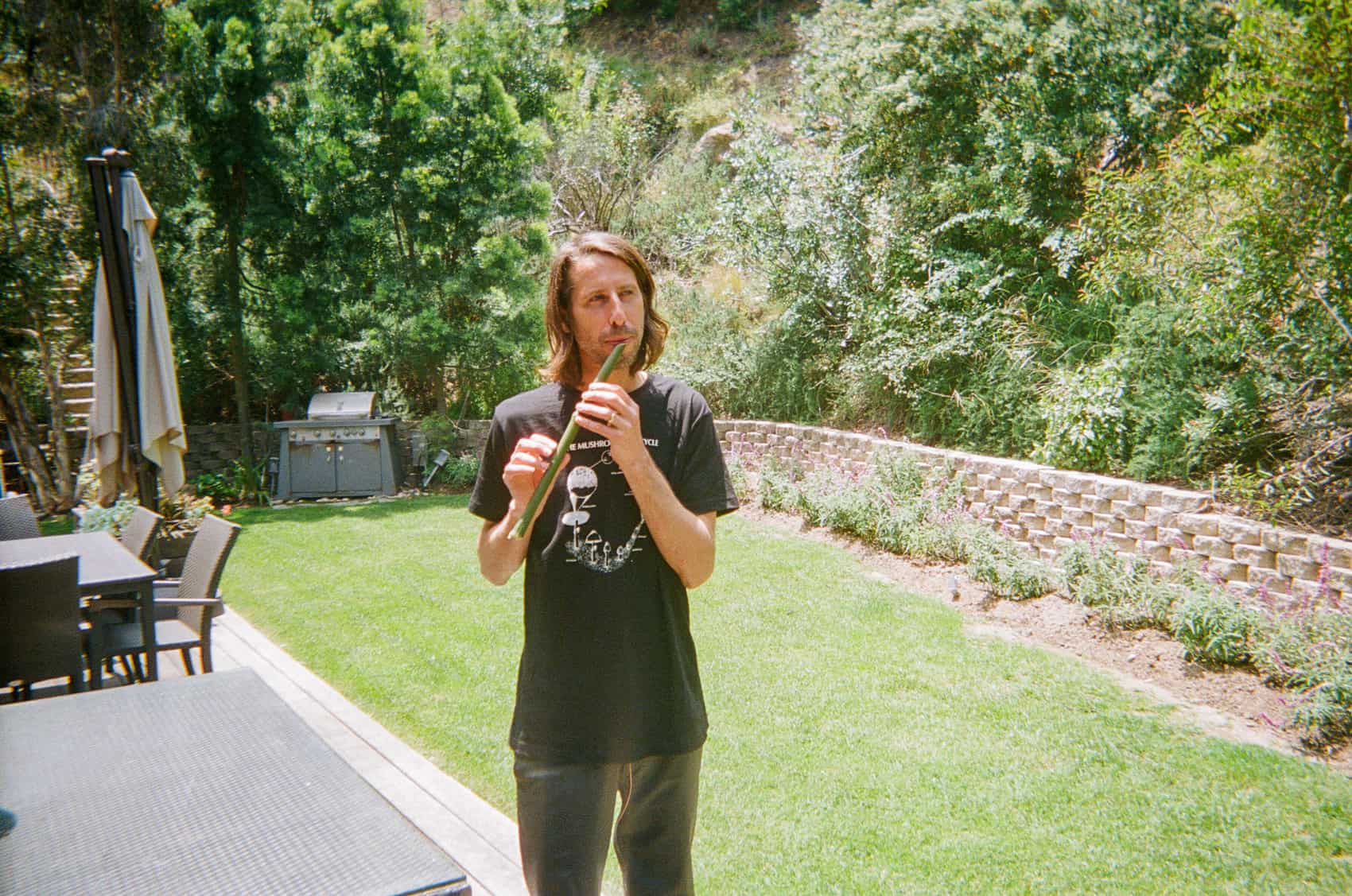 Aside from skating, Stefan has always had a passion for art, even as a child as young as four years old. His mom kept his paintings when he was as young as four years old and still has them to this day. However, the paintings, sculptures and models that Stefan comes up with these days are much more nuanced and complicated. Some of his finest works is his Cruxifloat series, where he depicts religious icons and stories in a comical and laid back fashion. Our personal favourite is "Off Duty Jesus". This is a painting of Jesus at a table rolling joints.
Stefan is transitioning slowly from life as a full-time pro skater to that of a starving artist. A concept that he has always been infatuated with and he intends to make this passion a means of making revenue someday in the future. However, for now, he is happy working in his studio apartment in New York, creating huge canvas paintings and working on 3D models based on Google imaging. He has made documentaries that have featured his work and he often hosts art shows and fills galleries with his work. So the belief is that financial reward is inevitable.
Alongside his painting and sculpting, Stefan is a keen writer and musician. He claims to be able to play most instruments though, he mainly plays the guitar. He has created stop-motion films that have received critical praise and he dabbles in poetry from time to time.
Personal Life
Stefan lives a life that we could spend aeons trying to break down. However, it is simpler to say that you will never truly know and understand Stefan Janoski. What we do know is that Stefan spends a lot of his time in his properties in LA, New York and Malibu and lives with his loving wife Jessica and his dog, Leyland. He intends to travel to Poland when the world fully opens up again as even though he visited places such as Krakow and Warsaw at the age of 22, he believes that he would appreciate it more at his current age.
Stefan is a proud vegan, a philosopher of sorts. He is an avid reader who enjoys the works of Robert Anton Wilson, he still has a great relationship with his parents and you can occasionally catch him popping into The Nine Club Experience when he gets the chance.
Net Worth
A myth persists that Nike actively bought Stefan's last name which Stefan has claimed to be false on many occasions. However, despite not selling his name, he has still accumulated quite a treasure trove. With his modest skating career, his various artistic endeavours and the creation of one of the most popular shoes ever, Stefan is reportedly worth a net total of $20 million. Not bad for a guy that barely skates contests, eh?
The Enigma that is Stefan Janoski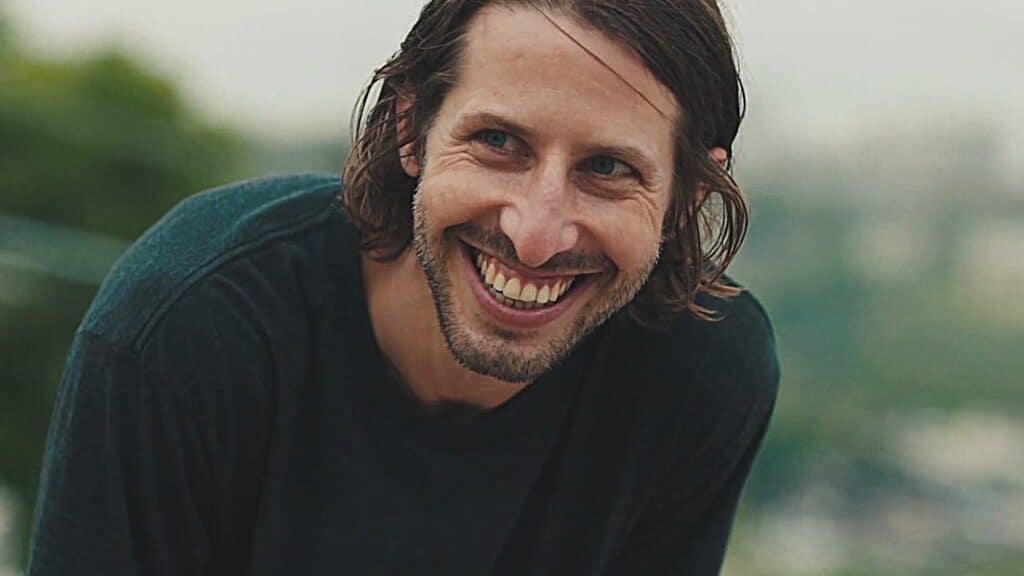 As you can see from the information above, Stefan Janoski is a personality that transcends skating. He is a character that you simply have to love. He is down to earth, inquisitive, laid back, fashionable, quirky, talented and multi-faceted. Making him one of the most interesting people in the history of skating. We hope that this came across in this sports bio and if you haven't seen Stefan in action, be sure to check out his parts. There is much more to this man than just a shoe, but that being said, it's one hell of a shoe.
FAQ Section
If you have reached the end of this article and you still don't have the answers you were searching for. Have no fear, as our FAQ section will hopefully give you the clarity you need. Check it out below:
Question: How Many Janoskis Have Been Sold?
Answer: While there aren't any official numbers to show how many shoes have been sold, what we do know is that as of the tenth anniversary of the shoe releasing in 2019. The model had sold multiple millions of pairs. Which goes some way to show you just how popular these shoes are. As of 2014, there were 150 unique variants of this shoe and this has more than doubled since with the addition of slip-on, children's and baby versions being added to the roster.
Question: What Video Parts Has Stefan Janoski Featured in?
Answer: Stefan Janoski has seen so much success through creating a shoe that many forget that he has been an active pro for over 15 years. This means that he has been producing content for that long too, skating with some of the biggest names around such as teammates Eric Koston,
Nyjah Huston and Pauk Rodriguez to name a few. However, you may be wondering what parts you can find Janoksi in. Well, allow us to clear that up for you. Here is every part that Stefan has been in:
• Expedition One – Alone (2001)
• Habitat – Mosaic (2003)
• Transworld – Subtleties (2004)
• Habitat – Inhabitants (2007)
• Nike SB – Nothing But The Truth (2007)
• Habitat – Origin (2010)
• Nike SB – Chronicles 1 (2011)
• Nike SB – Right Way (2017)
• Nike SB – Everyone Hates Poetry (2019)
Question: Is Stefan Janoski Retired?
Answer: No, not at all. Stefan is still an active skater that rides for Habitat, Nike SB, Bones Bearings, Crown of Laurel, Venture Trucks, Glassy, Mob Grip and Asphalt Yacht Club. Janoski has been able to enjoy this longevity through skating when he wants to, competing sparingly and producing consistently eye-catching video parts that constantly remind people just how good of a skater he is. If you can do a switch flip as smooth as Stefan, then you ,my friend, are a natural.
So that is our Pro Sports Bio on the cool and charismatic dude that is, Stefan Janoski. What did you make of this bio? Was this helpful and informative for you? Have you got a pair of Nike Janoski's that you have skated to shreds? Let us know in the comments section below and as always, thank you for reading.