Latest posts by Jonathan Tieman
(see all)
Jeremy Mayfield Introduction
In the early 1990s and early 2000s, NASCAR was considered to have reached its peak. To casual NASCAR fans, Earnhardt and Gordon, even the sponsors, were recognizable week to week. This period saw Jeremy Mayfield among these drivers.
Mayfield was a successful racer when the competition was fierce among elite drivers, having won five cup races and many other prestigious victories. Even before thinking about Jeremy Mayfield's time on the track, race fans associate the name with many emotions, and the name Jeremy Mayfield already brings up a lot of debates and legal troubles off track.
Jeremy Mayfield represented many different people while racing stock cars. He even drove for his own team, the Mayfield Motorsports team. His unfortunate downfall began when NASCAR conducted a test for methamphetamine on May 9th, 2009, which turned out positive.
The league suspended him as an owner and a driver indefinitely. After a federal judge weighed the evidence, the suspension was terminated on July 1st, 2009. A random test on July 6th revealed Mayfield tested positive for the use of methamphetamine once again, after failing the first test. NASCAR announced the news on July 15th, 2009. The federal appeals court overturned Mayfield's earlier court order in a decision dated July 24th, meaning he could no longer drive cars.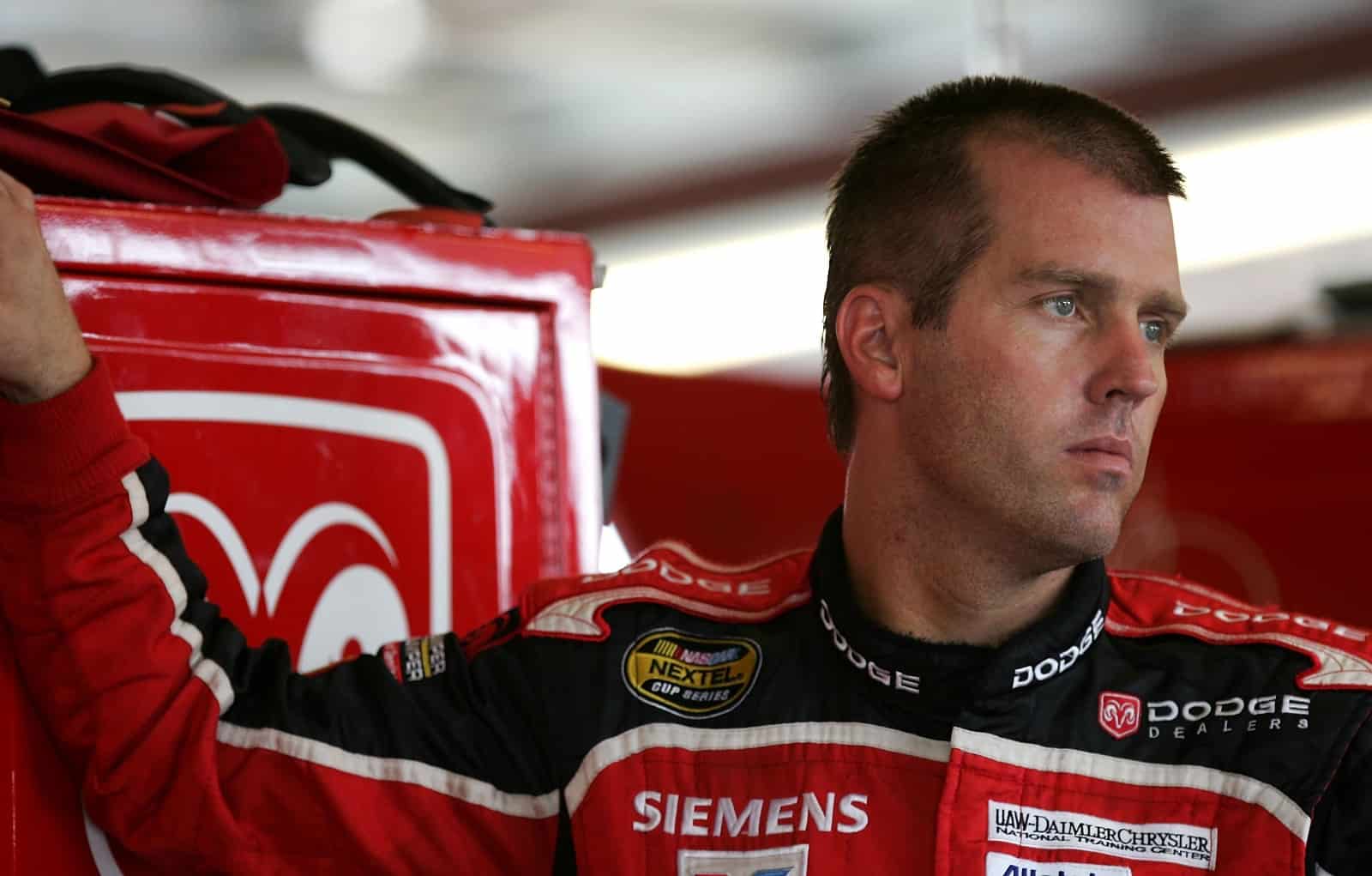 Quick Facts
Did you know?

Jeremy Mayfield was diagnosed with ADHD as a child
He moved to Tennessee when he was 19 years old
He raced BMX bicycles before he made the switch to stock cars

Full Name: Jeremy Allen Mayfield
Date of Birth: May 27th, 1969
Birthplace: Owensboro, Kentucky
Nationality: American
Siblings: None
Children: None
Partner / Spouse: Shana Mayfield
Profession: NASCAR Driver
Salary: $400,000
Net Worth: $1.8 Million
Social Media:
Awards: Having been involved in 433 races in 17 years, Jeremy Mayfield came in at 7th place for his best finish at that time, being in 1998. It had taken him five years to place that high since the start of his career.

Fіrѕt victory аt РОСОNО 500, 1998.
Last victory at GFЅ МАRKЕТРLАСЕ 400, 2005
No specific awards for racing
Jeremy Mayfield Birthplace and Early Life
Born May 27th, 1969, Jeremy Mayfield is a native of Оwеnѕbоrо, Kеntuсky. After graduating from his hometown high school, hе was intrigued by stock cars frоm аn еаrlу аgе, causing him to try his hand at it іn Оwеnѕbоrо. Having racing experience with BMX bikes, he switched to go-karts shortly after, moving to Nashville at 19 to work for Saddle Brothers Racing.
Jeremy Mayfield Professional Career
During his first year at Kentucky Motor Speedway, he was recognized as Rookie of the Year. He finished second in the ARCA series in 1993. The 1997 season saw Mayfield finish in the top ten eight times, with two fifth-place runs, finishing 13th place in points as part of Kranefuss.
A new identity and a new sponsor, Mobil 1, were given to Mayfield's team after Kranefuss sold aspects of the operation to Penske Racing South. He led the points race at the start of the season after claiming his first career victory at the Pocono 500. The season ended with him ranked seventh in points. In 1999, he failed to repeat his accomplishments, falling four places yet having achieved twelve top-tens. 2000 saw him win two races as well as four pole positions.
Unfortunately, Mayfield's teams were using an illegal supply of fuel at the DieHard 500, which, consequently, saw the team being deducted -25 points from the contest. In an attempt to practice for the Brickyard 400 later, he collided with the wall, causing the concussion that gave him no other choice than to sit out the following couple of races and his final position in the standings 24th.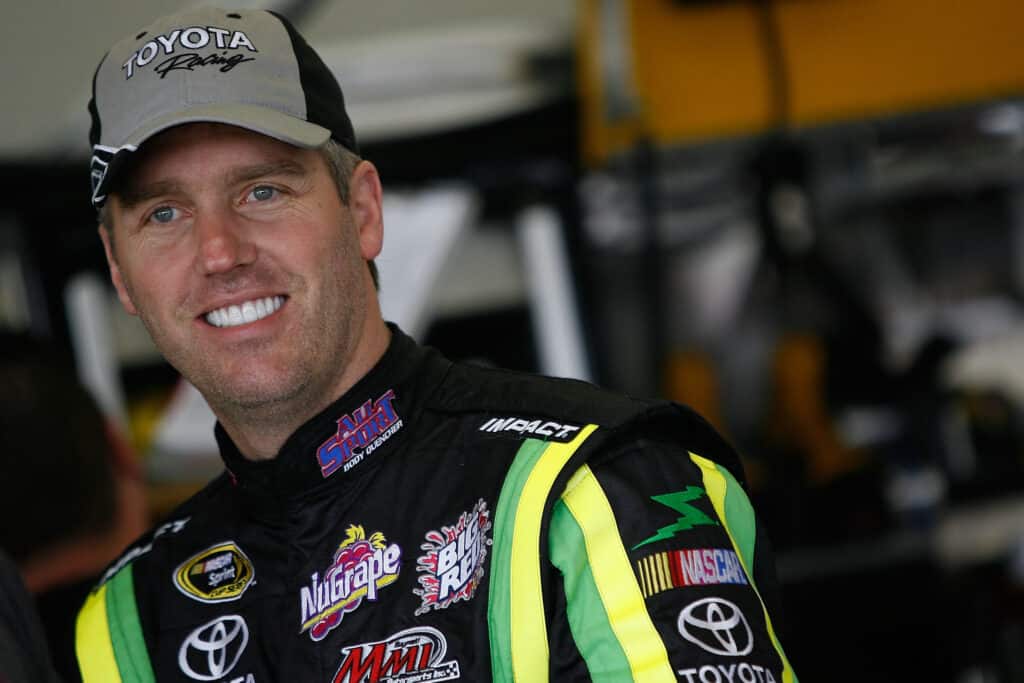 A career Busch Series starter, Mayfield competed in 36 races. In 2003, he finished fourth at Rockingham, where he finished in the top ten five times. Besides competing in the Craftsman Truck Series, he also finished 6th at the 2003 Hardee's 200 and second at the 2004 Hardee's 200 with Green Light Racing. After he was released from Evernham, Billy Ballew Motorsports was his first racing team.
At the Mello Yello 500 in 2005, he finished 29th in the #95 Mac Tools Ford Thunderbird owned by Earl Sadler. Mayfield's career with Penske-Kranefuss Racing ended in 1998. His performance in the Cup standings that year included 12 top-five finishes and 16 top-10 finishes.
He failed to replicate his success in 1999 by winning only four poles and two races in 2000. In 2001, he finished in third place twice in a row. With Evernham Motorsport, he reached the top ten only once in 2002 and ranked 26th in points. In 2003, he finished his season 19th in points with 12 top-ten finishes, and he was pole winner at Aaron's 499. At Richmond, his last qualifying race for the inaugural Nextel Cup, he won the race. However, Mayfield again finished 9th in the final standings.
Bill Davis Racing hired him for the 2007 season when Evernham Motorsports parted ways. He drove OTC No. 36. As a Bill Davis Racing driver, his best finish was 22nd at Kansas Speedway. Mayfield Motorsports was his last team in 2009. Due to a positive methamphetamine test, he lost both his ownership rights and his driving rights.
Legal Issues
Since 2004, Jeremy Mayfield has been a professional driver. During his career, he has experienced many ups and downs. Having made decisions in his personal life that put him in a tough spot, he found himself in a dangerous area. Mayfield's life was put on hold when NASCAR indefinitely suspended him in May 2009.
Richmond International Raceway punished him for violating its substance abuse policy following a random drug screening. Mayfield contested the suspension, arguing that a combination of prescription medications and over-the-counter remedies resulted in a positive test result when NASCAR appeared to reveal that in Mayfield's random drug test, he tested positive for methamphetamine. In court documents, Mayfield admitted taking Adderall XR and Claritin D at double the recommended dose.
However, Mecklenburg County Superior Court placed a gag order on May 29th to prevent identifying the third drug found in the urine test. In response to Mayfield's claim that his suspension resulted from amphetamine use, NASCAR countersued to dispel his claim. During that stage of the investigation, ESPN determined the drug was methamphetamine.
A gag order prevents NASCAR and Mayfield's counsel from making any further comments on the matter. Things became quite contentious following the involvement of the driver's stepmother.
A surprise was thrown into the mix when Jeremy Mayfield's stepmother — Lisa Mayfield — became involved. He used methamphetamine repeatedly in 1998, based on Lisa's account. NASCAR drivers cannot be adopted as adults, said the troubled driver. The claim she had made regarding going on his property was retracted when she was arrested in August 2008 for trespassing and assault.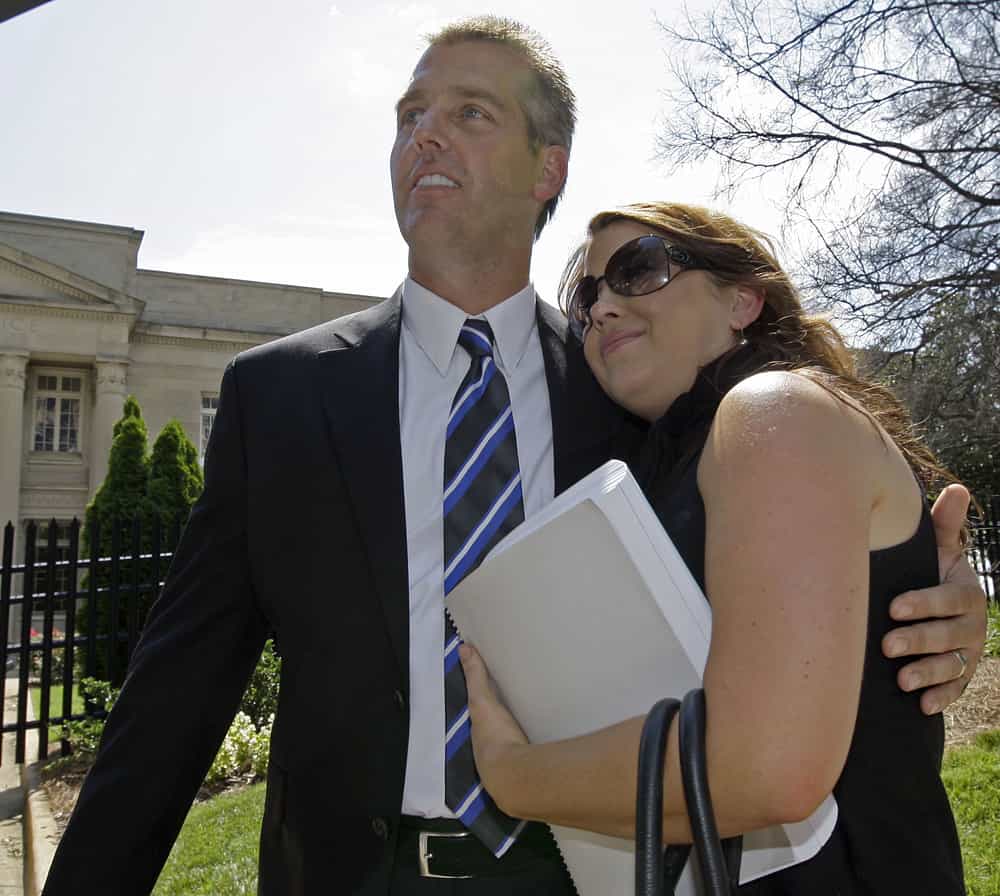 The court dropped his defamation case after Mayfield agreed to participate in NASCAR events. The team offered him a return to racing if he completed NASCAR's "Road to Recovery" program and submitted to drug testing at a non-WADA lab. When Mayfield was accused of trying to kill his father in 2011, who had committed suicide by self-inflicted gunshot in 2007, things took a dramatic turn. A libel lawsuit was filed against Mayfield in February 2011 after he apologized for making false accusations.
Two counts of drug abuse led to his arrest in 2011 for misdemeanor possession of the stolen property. In addition, he was arrested for possessing drug paraphernalia after being found with 1.5 grams of meth residue. The court dismissed nearly all charges against him as a result of a plea deal he accepted. His life took an unsuspecting turn due to his ugly response to the situation.
Jeremy Mayfield Video
Click here to watch the tragic ending of the 2000 race, where Jeremy Mayfield would have placed first, yet blew a tire in the last lap, granting Rusty Wallace victorious.
Jeremy Mayfield Retirement and Post Professional
Jeremy Mayfield and Christina Keith separated after just a few months of marriage in 2003. His marriage to Shana Sessions began in 2003, and he has been happily married to her ever since. In April of 2011, a mailman was attacked by his dogs, causing bite marks and scratch marks, and when Mayfield did not respond to the lawsuit filed against him, the court demanded he pay $1 million the following month.
Jeremy Mayfield Family
He is married to Shana Sessions. They have no children.
Jeremy Mayfield Net Worth and Career Earnings
Jeremy Mayfield's net worth is $1.8 million, thanks to multiple business agreements.
Jeremy Mayfield Bio FAQs
Question: Where Does Jeremy Mayfield Live?
Answer: Jeremy Mayfield currently resides in Denver, North Carolina, with his wife, Shana.
Question: What Caused Jeremy Mayfield's Suspension?
Answer: NASCAR released Jeremy Mayfield for testing positive for methamphetamine in 2009.
Question: What Is Jeremy Mayfield Doing Now?
Answer: Jeremy Mayfield races in local tournaments, along with orchestrating his own competitions.
References: