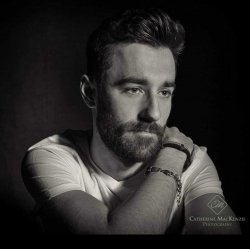 Latest posts by Callum Marshall
(see all)
When you talk about wrestling in the nineties, it's very difficult to avoid the name, Kevin Nash.
Not only because the man was the longest-reigning champion of the 1990's, not only because the guy was involved in one of the most iconic tag team partnerships of the era and not only because the man was a behemoth which would have intimidated just about any potential opponent.
Nash was the name on everyone's lips back then because he was part of the iconic faction within the WWF, the nWo (New World Order).
Nash was part of the trio that threatened to dominate the sport for the foreseeable future and while this was perhaps the most important part of his wrestling career. It is by no means the whole story.
Nash had a long and successful career within the sport and serves as a WWE Hall of Famer and legend to this day because of it. However, you may be wondering what Nash has done to warrant all these accolades and all this praise. Well, that's what we are here for.
In this guide to the Kevin Nash Bio, we take a look at the early days of Kevin's life, his illustrious WWE career and what he's done since he stepped out of the ring. So without further delay, here is our Pro Sports Bio for the legendary Kevin Nash.
Quick Facts
Full Name: Kevin Scott Nash
Birth Date: 9th July 1959
Birth Place: Detroit, Michigan, USA
Nickname: Big Daddy Cool
Nationality: American
Siblings: none
Children: Tristen Nash
Partner: Tamara Nash
Profession: US Military, Pro Wrestler, Actor
Salary: Retired
Net Worth: $8 million
Social Media: Twitter
Awards: TNA Legends Champion x2, TNA World Tag Champion, WCW World Heavyweight Champion x5, WCW World Tag Champion x9, WWF Champion, WWF Tag Team Champion x2 Legends Champion x1 Intercontinental Champion x1
Early Life and Childhood
The early days of Kevin's life were relatively quiet. Kevin would enter the world in 1959 into a devout Christian family. At the age of eight years old, Nash would lose his father who suffered from a heart attack when Nash was only eight.
However, despite this tragedy, Nash managed to live a normal and grounded life in Michigan. He attended Aquinas High School for his studies and then moved onto Tennessee Tech University where he developed a love for sports. He was a key player in the men's basketball team, undoubtedly due to his large stature.
He then got a transfer to the University of Tennessee where he would play for the Tennessee Volunteers basketball team while also studying for a Psychology degree with a minor in Educational Philanthropy. He played here for three years and then made it onto the NCAA Sweet 16. However, due to altercations and public disagreements with the coach at the time Don DeVoe, Nash wouldn't play a single game for the team in his fourth and final year.
This left him in a tricky spot as the avenue for pro basketball in the US was essentially closed. He travelled around Europe to play basketball and signed for several professional teams.
However, in 1981 when playing for the Gießen 46ers in Germany, Nash would suffer an anterior cruciate ligament (ACL) injury that would effectively end his basketball career. This led to Nash enlisting for the US military working out of Germany. He was assigned to the 202nd Military Police Company in Giessen.
He worked at a secure NATO facility for two years before leaving this vocation and after this, Nash worked at a Ford assembly line and then managed a strip club in Atlanta, Georgia. It was at this time that Nash tried his hand at professional wrestling and due to his size and physique, it didn't take long for WCW to snap him up.
Pre Kevin-Nash Personas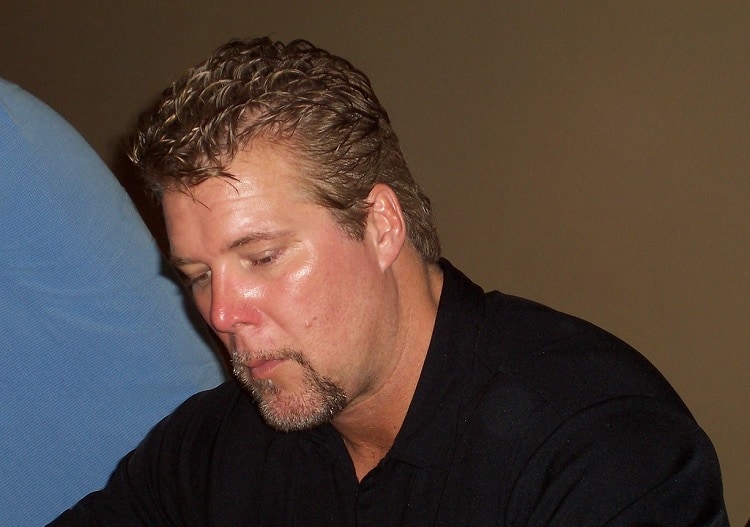 Nash's professional wrestling career began with a very different character to the one he would finish his career with. He began life in wrestling as a character named Steel who sported a neon-orange mohawk and was best known as half of a tag team with Master Blaster Iron.
The tag team was known as The Master Blasters. The team would go on a dominant run, beating Brad Armstrong & Tim Horner as well as Tim Horner & Mike Rotunda. However, Nash would see his partner swapped out for a new one in the form of Blade in September 1990.
The group maintained the team name 'The Master Blasters' and continued to dominate the tag team scene. During this time Nash would also have his first singles matchup, beating Tom Zenk at Halloween Havoc.
The period after this would see Nash primarily fighting alongside Blade and while their winning streak ended at the hands of Tom Zenk & Brian Pillman, the pair would go on yet another run of form, beating The Southern Boys and Alan Iron Eagle & Tim Horner on their way to earning two shots at the NWA United States Tag Team Championship against the Steiner Brothers.
Sadly for Nash, he and Blade were beaten on both occasions with one of the matches only lasting a mere 52-seconds. This would fizzle out the momentum for The Master Blasters and after a string of defeats, the pair weren't seen together again in the ring.
There was a brief period where Nash fought as 'The Master Blaster'. However, after another string of defeats to The Junkyard Dog and Brian Pillman, it was time for a rethink on his image.
Introducing OZ
The next gimmick which they used to get the fans behind Nash was the character OZ. This was a silver-haired character inspired by The Wizard of Oz. He had a manager known as The Great Wizard and initially, Oz had a great run in WCW. He would beat a handful of mid-tier wrestlers but fans never really took to the character.
At The Great American Bash, Ron Simmons defeated Oz and after this, WCW cut their wage bill, which led to Nash refusing to sign a $300 per night contract.
This meant that WCW was left with a tough choice but opted to retain Nash for the remainder of 1991. He would fight under the name Oz and failed to win a single match that season.
Vinnie Vegas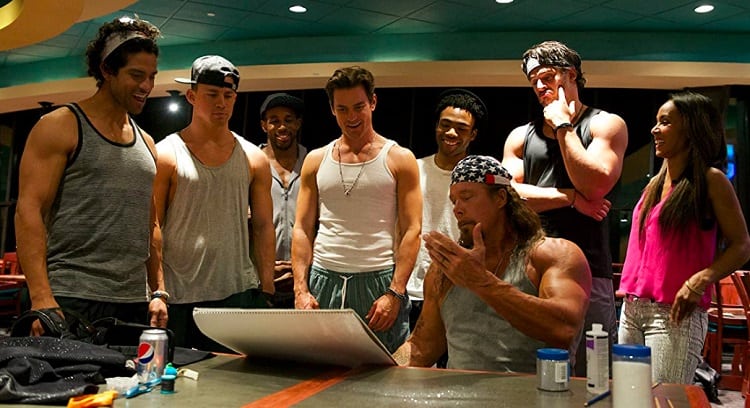 Nash's next gimmick was Vinnie Vegas, a mobster character that was inspired by Steve Martin's My Blue Heaven. They quickly decided to have Vinnie fight alongside a stable of large wrestlers known as the Half-Ton of Holy Hell which also Harley Race, Big Van Vader and Mr Hughes.
However, this would be just one of a series of failed stables and partnerships during the Vinnie Vegas era.
Vinnie also joined The Diamond Mine that quickly disbanded, The Vegas Connection, a tag team that came and went pretty fast and then he teamed up with Big Sky which was also a fruitless venture. After this, Nash decided to leave WCW in favour of the WWF.
Diesel
With the WWF, this was where we saw Nash's character finally take shape, with a persona that wouldn't be too far away from his most famous role. Under the name Diesel, he joined the WWF in 1993 and modelled his character after a typical biker thug from his hometown in Detroit.
He would begin proceedings serving as Shawn Michael's bodyguard and they would go by the name 'The Two Dudes with Attitude.' During this time, Diesel became a mainstay in the WWF making his name by ejecting seven men in eighteen minutes during the Royal Rumble in 1994 and then won the Intercontinental Championship by beating Razor Ramon.
With this newfound success as a fan favourite, Nash and Michaels teamed up as a genuine tag team and defeated The Headshrinkers to claim their first WWF Tag Team Championship.
This would then lead to a storyline that seen Michaels superkick Diesel in the head, causing tension between the pair and after Michaels disbanded the tag team, they were forced to vacate their roles as tag team champions. Diesel would also lose his Intercontinental championship to Razor Ramon during this period.
However, this was only to free up Nash so that he could begin a run that would see him become to longest-reigning WWF champion of the 1990s. Diesel faced Bob Backlund in a match for the title as a means of avenging Bret Hart for his loss at Survivor Series.
Then upon winning the fight in eight seconds flat, Diesel promised Hart that they would have a match for the title. They had this fight at the Royal Rumble PPV but this ended in a stalemate due to interference.
This same night, Shawn Michaels won the Royal Rumble motivated at the chance to face off against his former bodyguard and won against the odds. So at Wrestlemania XI, they had their match and with the help of his valet, one Pamela Anderson, Nash retained his title.
This led to Shawn Michaels' new bodyguard Sycho Sid turning on him and giving him a beating. However, Diesel came to his aid despite the bad blood between the two and thus, The Two Dudes with Attitude tag team was reformed.
Diesel would retain his title against Sycho Sid and King Mabel before Shawn and he fought together.
They would take on then champions Owen Hart and Yokozuna for the WWF Tag Team Championship. However, in the matchup, only Yokozuna arrived for the match and the match was rescheduled as a standard match featuring Davey Boy Smith instead.
Owen Hart did enter the ring as the match occurred and was pinned by Diesel, making the pair believe they won the belts. However, they were quickly stripped of the titles as this was not an official win.
After this, in November 1994, Nash would then finally lose his WWF championship after a 358-day reign. Nash blamed The Undertaker for his loss to Bret Hart for the events that took place at the Steel Cage match and this was planned to begin a feud between the two.
However, the WCW was in the process of luring talent away from the WWF and Nash was one of their prime targets. Nash was offered a $1.2 million annual salary and while he didn't want to leave the WWF, he simply couldn't turn down the offer.
For the remainder of his stint with the WWF, Nash would fight The Undertaker to close off that storyline, losing to The Phenom.
Then he turned heel in an attempt to dethrone Shawn Michaels and take his WWF Championship. However, as Nash was set to depart, Michaels retained the belt on every occasion. Nash then departed for the WCW.
Becoming Kevin Nash

When Nash moved to the WCW for his second spell, he finally adopted the name Kevin Nash as his in-ring name and in his first storyline was paired with long term friend Scott Hall in The WWF Invaders storyline. However, this was short-lived as there were legal concerns regarding the use of the WWF trademark in their programming.
Shortly after, the pair were up against Randy Savage, Lex Lugor and Sting at the Bash at the Beach. The pair made it clear that they were set to add a third to their entourage but began the fight as just a pair. As the match progressed Lugor was taken out of the match and Hulk Hogan entered, seemingly to fill his slot.
However, in a shocking turn of events, the Real American turned on Savage and Sting. Which signalled to the crowd that Hogan was their third man and the stable, The NWO, was born.
During this period, Nash and Hall would still fight as a tag team duo and even won the WCW World Tag Team Championship. However, the main focus was always on the nWo as a collective. Nash was seen as the second in command, behind Hogan.
Then the rest of the members were known as the Wolfpac. During this era, Nash also decided to get rid of his Diesel black hair in favour of a blonde look.
This faction would have a series of storylines throughout the 1997 season but tension was seen in the ranks throughout 1998. Then this reached a boiling point in April of that year when Randy Savage and Hulk Hogan fought for the WCW World Heavyweight Championship.
Nash decided to interfere by supporting Savage by jack-knifing Hogan. However, Brett Hart came to Hogan's aid and he took the title from Randy Savage. This signalled the end of the nWo as it split into two factions, nWo Hollywood and nWo Wolfpac.
This period would see Nash's Wolfpac of Hennig, Konnan, Savage and Hall face off against Hogan's outfit. However, Hall would eventually turn on Nash, hitting him with the tag team belt and defected to Hollywood.
Nash then recruited Sting and Lex Lugor and after Sting won The Giant's half of the tag team title, Nash teamed up with Sting. The rivalry would reach its natural end when Nash and Hall faced off at Halloween Havoc. Nash jackknifed Hall but instead of pinning for an easy win, exited the ring and lost via a ten count.
WCW World Heavyweight Championship
After the nWo saga, Nash got a chance to go for the WCW World Heavyweight Championship. However, to win his shot he would have to win a 60-man battle royal. He managed to clear the ring out almost single-handedly, finishing the match by big booting Scott Hall and Lex Lugor over the turnbuckle.
This gave Nash a shot at fighting Goldberg, who was on a 173-0 win streak at the time. The win seemed out of reach until Scott Hall interfered, stunning Goldberg with a taser, allowing Hall to end the streak and win the title.
There was a brief reunion between the nWo faction as Hulk Hogan returned from retirement and Nash effectively vacated the title for Hogan, allowing him to pin him without any struggle.
This was supposed to reignite the nWo story, however, due to injuries to key wrestlers like Lugor, Hogan, Hall and Steiner, the idea was scrapped and Nash won the WCW World Heavyweight Championship again, defeating Diamond Dallas Page in 1999.
This was supposed to be the beginning of a feud between Nash and Bret Hart but after Owen Hart's tragic death, this was immediately scrapped.
Nash held the belt until he competed in a 'retirement match' with Hogan who he was feuding with at the time. This vacated the belt and Booker T claimed the belt. However, when the ill-fated nWo 2000 storyline was canned, he won the belt from Booker T, reclaiming the title. He would lose this to Booker T once again soon after.
Nash's time at the WCW would come to a close with Nash serving as the WCW commissioner, reignite the Vegas Connection and see them win the WCW World Tag Team Championship and Nash would lose a retirement match against Scott Steiner.
However, the WCW was sold to the WWF not long after this, effectively ending Nash's time with the WCW and before long, he signed a contract, returning to the WWF once again.
Return the the WWF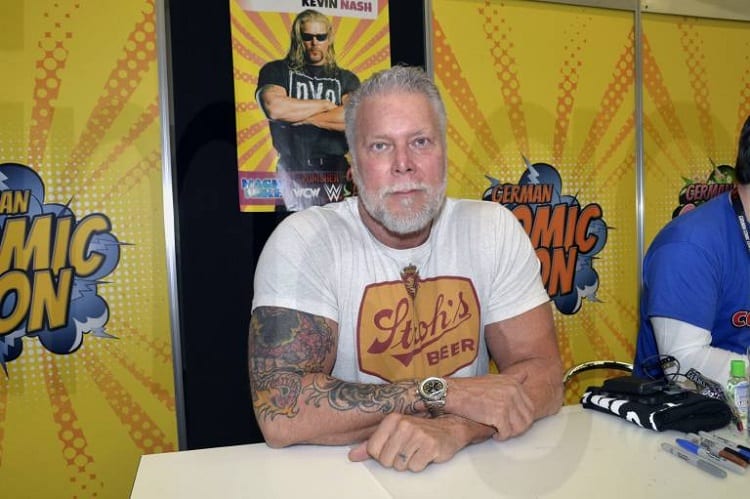 When Nash returned to the WWF, McMahon decided to sign Hogan and Hall as well, starting their own nWo storyline. This was a tweak of the invasion story which WCW ran upon Nash and Hall's introduction. This was a story that was aimed to stop Ric Flair from part owning the WWF and disband the 'Attitude Era'.
They wreaked havoc at Wrestlemania X8, interfering with the main event and helping Chris Jericho beat Austin to retain his title. This was a storyline that was planned to be a runner but due to repeated injuries to Nash, they had to can this storyline. Nash suffered a bicep injury and a quadriceps tear during this time.
Nash would be sidelined for nine months and return in 2003, at which point Triple H and Shawn Michaels, the former members of The Kliq, were feuding. Which allowed Nash to slot right back into the fold, being tasked with taking a side in this feud.
He refused to make the choice himself and as a result, Triple H made the decision easy, low blowing Nash. So Nash teamed up with Michaels and Booker T, taking on Triple-H, Chris Jericho and Ric Flair.
This would lead to Nash and Triple-H battling it out for the World Heavyweight Championship. However, Triple-H would intentionally disqualify himself by using a sledgehammer, retaining his title.
Triple H would receive a huge beating for this underhanded tactic, with Nash putting him through the announcer's table with a jackknife. The pair would meet once again in a Hell in a Cell match at Bad Blood with Mick Foley appearing as a special ref. However, Triple-H would retain his title fair and square this time.
After this, Nash didn't have any storylines of real substance with the WWF. He had a feud with Chris Jericho which culminated to offer the fans a hair vs hair match, which Nash would lose and have to cut his hair. However, this was a planned act as Nash needed to cut his hair for an acting role in The Punisher.
He would also compete in an elimination chamber match before he eventually called it quits with the WWE, moving to TNA.
TNA Impact
Many would argue that while Nash developed most and gained his fan base while at WCW, it was at TNA where Nash really came into his own as a superstar.
Albeit mostly outside of the ring due to several injuries. He returned to TNA at a time where the show was thriving under the radar as the more hardcore wrestling option when compared to the WWE. He began his career at TNA as a duo with Scott Hall. However, Scott Hall would not wrestle with TNA for long.
Meaning that Nash had to make a name for himself on his own. Something that Nash wasn't known to do. However, he took to the individual route like a duck to water.
Nash made a beeline for the NWA Heavyweight Championship and took on Jeff Jarrett for the belt. However, he was defeated by Jarrett thanks to interference by The Outlaw.
Then while this feud raged on with the likes of Jarrett, Monty Brown, Diamond Dallas Page and Sean Waltman taking to the ring. Nash sadly picked up a Staph infection and was sidelined for the majority of 2005.
He then made a return in the hope of rekindling this rivalry with Jarrett. However, Nash would suffer a mild cardiac episode which would mean that he wouldn't return to the ring on a full-time basis until 2006.
Upon his return he geared up for a campaign that would see him attack just about every wrestler in the X-Division, claiming that he was the true superstar and all others were simply filler. He would defeat Puma, attack Chris Sabin and this started a feud between Sabin and Nash.
Nash would come out the victor of this feud and with the help of Alex Shelley, would defeat Sabin at Slamiversary to close the book on this rivalry.
After this, Nash continued to be plagued by injury, meaning that the Sabin storyline was passed to Alex Shelley and quickly ended. Then after this, Nash was a bit-part wrestler that spent most of his time as a manager for other talent such as Jay Lethal, The Motor City Machine Guns.
There was also a feud with Kurt Angle and Sting but Nash played a ringside role for the vast majority of this, running interference on a handful of occasions.
Nash also featured in a very popular stable known as the Main Event Mafia. However, due to more injury woes, Nash would struggle to make a lasting impression during this storyline in the ring.
He fought against Samoa Joe at Turning Point but ultimately, had to be pulled from the storyline, once again because of a Staph infection.
Nash wouldn't be out for too long and upon his return, he was able to claim his first championship within the TNA. He was able to defeat AJ Styles for the Legend's Championship. He would lose this title to Mick Foley only three days later, win it back one month later and then lose it once again to Eric Young at Bound for Glory.
Nash would later enter into another story involving Hogan, Hall and other members of the nWo. However, this would be the beginning of the end for Nash within the TNA.
Nash would make a brief appearance in the WWE in the 2011-12 season where he would feud with CM Punk and Triple-H. However, for the most part, Nash would work within the independent circuit until 2018 where he would wrestle for the final time.
Nash officially retired in 2020, however, he wrestled his last match two years prior. Nash also made some appearances as a legend, including a famous entrance with Hogan and Hall at Wrestlemania 31. However, this would be the last time we would see Big Daddy Cool involved in the sport.
Acting Career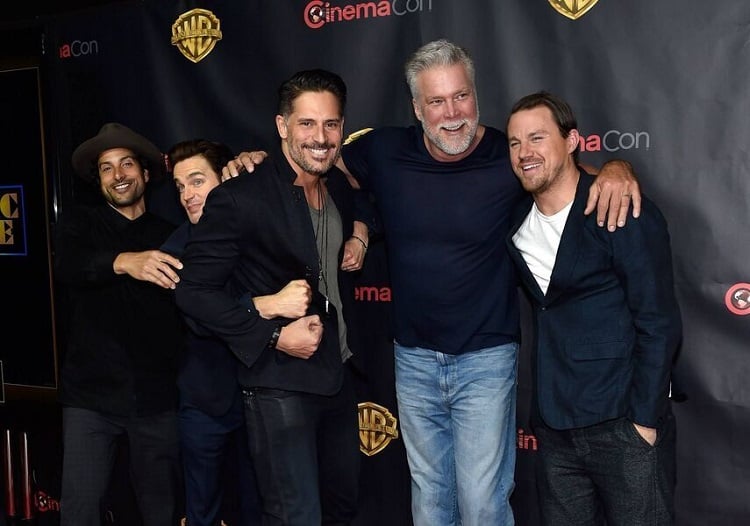 Nash alongside his pro wrestling career had a relatively successful acting career, appearing in some big-name productions.
He would get his first gig as Super Shredder in Teenage Mutant Ninja Turtles II: The Secret of the Ooze, he would also play a Russian thug in The Punisher, then starred in Sabrina, the Teenage Witch, Nikki, The Love Boat: The Next Wave and other smaller roles and then eventually got a larger role in the movie Magic Mike where he played a male stripper.
He would then reprise the role in Magic Mike XXL. Here is a full list of all his media appearances:
Teenage Mutant Ninja Turtles II: The Secret of the Ooze
Freejack
Family Plan
The Punisher
The Longest Yard
Grandma's Boy
DOA: Dead or Alive
River of Darkness
Almighty Thor
Monster Brawl
The Association
Rock of Ages
Magic Mike
The Newest Pledge
John Wick
Magic Mike XXL
The Assualt
Chick Fight
Swamp Thing: The Series
Super Force
Sabrina, the Teenage Witch
Nikki
The Love Boat: The Next Wave
The Wayne Brady Show
Brothers
Detroiters
Living the Dream
Personal Life
Kevin's personal life is one that is rather messy in truth if his altercations with the law are taken into account. In 2011, Nash was arrested for an altercation with a drunk man in a parking lot in Florida. However, it was seen as an act of self-defence and Nash was cleared of all charges.
Then once again, Nash was arrested for battery, this time against his then 18-year-old son, Tristen. However, once again the courts ruled that this one was an act of self-defence as Nash was only defending his wife in this scenario.
Outside of this drama though, Nash has lived a rather quiet life away from wrestling. He currently resides in Daytona Beach, Florida with his wife Tamara and his son Tristen. Nash has lived here since Tamara and he reconciled after a breakup in 2000.
Nash is a huge advocate for helping LGTBQ wrestlers within the industry achieve equal opportunities within the sport and Nash has also publically announced that he will be donating his brain to the CTE centre in Boston to help develop research for concussion prevention and analysis.
Kevin Nash Net Worth
It is believed that with Nash's roles within wrestling, his various media appearances, he has managed to accumulate a net worth of $8 million. Which is a sizable sum for anyone, let alone someone that wrestled in their prime when the industry was in a recession due to the doping/steroid scandal.
Big Daddy Cool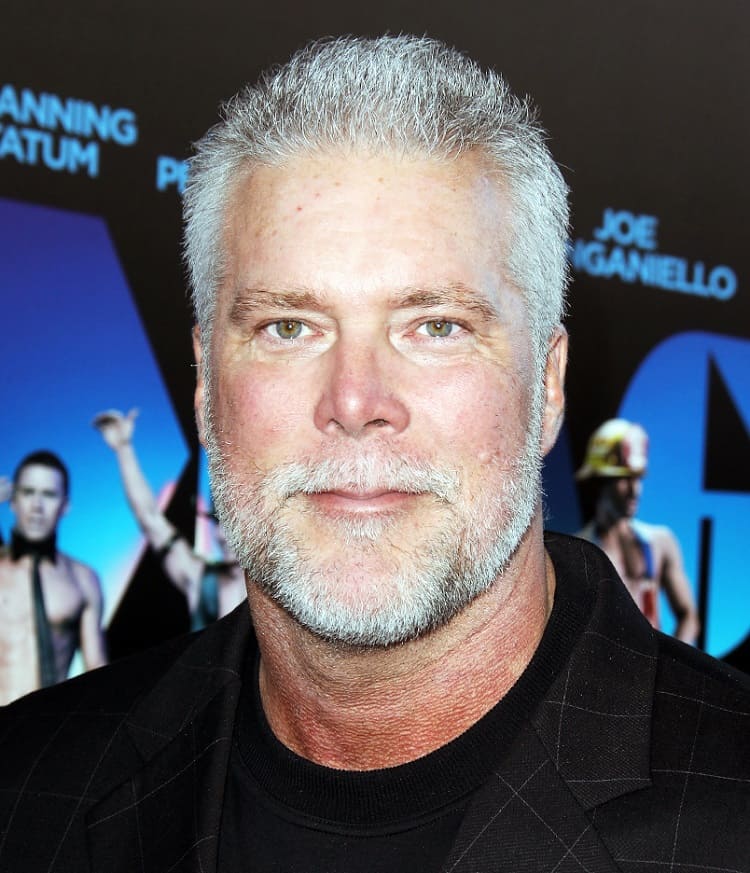 As you can see from the information above, despite being plagued with a string of unfortunately timed injuries. Nash was able to make a name for himself across the WWF, WCW and TNA as well as the independent circuit. He will remain an ever-present figure within WWE folklore due to his role within the nWo faction.
His outside the ring persona at TNA is that of legend and his long reign as champ at WCW as Diesel is still talked about today. Nash is a legend of the wrestling world and he leaves behind a legacy he can be proud of. Plus, he isn't the worst actor too.
FAQ Section
If you have gotten to the end of this article and you still don't have all the answers you seek, don't panic, as we have a FAQ section that will help to bridge the gap. Check it out below:
Question: How Tall is Kevin Nash?
Answer: Kevin Nash more than earned his role within the Half-Ton of Holy Hell stable at WCW. He was billed throughout his career to stand at the gargantuan 6ft 10″ and also weighed 149KG for anyone interested. However, in reality, Nash was closer to 6ft 8″. Either way, he was still a huge, freak of nature.
Question: Was Kevin Nash in DX?
Answer: While Kevin Nash was very much affiliated with members of DX such as Triple-H and Shawn Michaels. He was never a member of DX. It could be possible that you would get mixed up with a faction known as The Kliq which was made up of Scott Hall, Triple-H, Kevin Nash, Shawn Michaels and Sean Waltman.
Question: Is Kevin Nash a Hall of Famer?
Answer: Yes, Kevin Nash was inducted into the WWE Hall of Fame in the class of 2015. Then he was once again induced in a group entry with Hall and Hogan honouring their role in the faction, nWo.
Nash would later come out publicly stating that the Hall of Fame induction meant nothing to him. However, despite how you feel about this, you can't argue that Nash deserves the acclaim nonetheless.
So that's our Pro Sports bio on the legendary wrestler, Kevin Nash. What did you make of this bio? Which part shocked or intrigued you most? What other stars would you like to see us cover in the near future? Let us know in the comments section below and as always, thank you for reading.
Read related bios and articles: