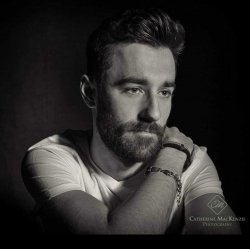 Latest posts by Callum Marshall
(see all)
Wrestling back in the eighties and even as recently as the nineties, was seen as somewhat of a man's profession. Sure, you had females knocking around in the sport but they were never cast centre stage, were often arm candy for the male talent or would be used as sex symbols.
However, there were several female wrestlers in the late nineties and the 2000's that carried on the good work that wrestlers and females in the industry did.
Using the platform that performers like Miss Elizabeth, Woman, Fabulous Moolah and The Glamour Girls to raise the profile of female wrestling. One such woman was Amy Dumas. Or as you will most likely remember her, Lita.
Lita is fondly remembered by the WWE fan base as one of the best female performers in the sport and a real trailblazer for females that were known for more than just looking pretty.
Lita was the grungy, punk rock wrestler best known for her on-screen marriage with Kane, her later relationship with the Rated 'R' superstar, Edge. Plus, her four stints as WWE Woman's champion and her work with Team Xtreme.
However, you may not know the whole story and want the full scoop. Well, you have come to the right place. In this bio, we will be taking a look at Amy Duma's early days, her rise to fame and what she's been doing since she stepped out of the ring for good.
So without further delay, here is our Amy Dumas Bio, the woman behind the legendary wrestling persona, Lita.
Quick Facts
Full Name: Amy Christine Dumas
Birth Date: 14th April 1975
Birth Place: Fort Lauderdale, Florida, USA
Nickname: Lita
Nationality: American
Siblings: Billy Dumas
Children: N/A
Partner: N/A
Profession: Pro Wrestler, Musican, Philanthropist
Salary: N/A
Net Worth: $4 million
Social Media: 
Awards: 4x WWE Womans Champion, WWE Hall of Famer
Early Life and Childhood
Amy was born in Fort Lauderdale, Florida and lived with her two parents, Christine and Michael as well as her brother Billy. She attended a handful of schools in the Florida area up until high school and then settled into life at Lassiter High School where she managed to graduate six months ahead of schedule.
She then weighed up her options and decided that a career in education would be a suitable choice. She attended Georgia State University but eventually dropped out as she felt that the whole process was too similar to that of high school.
Amy would then try to make it as a musician, serving as the bass player for several Florida outfits and was also a roadie for a few bands too.
This was her main interest until she discovered wrestling in 1997. She seen Rey Mysterio wrestle in Mexico on Monday Nitro, WCW's main show and from there, she was intent on following this passion and learning the trade for herself.
Pre WWF Career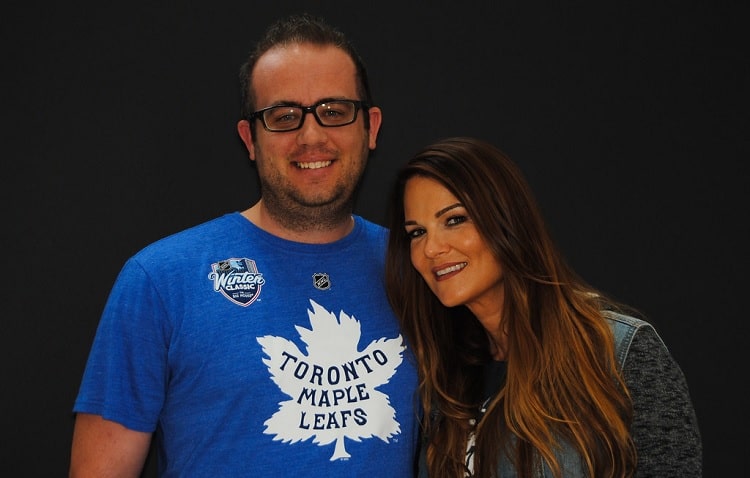 With this newfound interest in the world of wrestling and luchador, she travelled to Mexico to learn the tricks of the trade and the high flying brand of wrestling that the region is famous for. To make ends meet, Amy would dance in a club to make money for her training.
She trained with other professionals such as Ricky Santana and El Dandy and after her training was complete, she was thrown in the deep end, appearing in the Mexican wrestling show Consejo Mundial de Lucha Libre in 1998. At this time, Amy was using a character known as Angelica.
She then returned to the USA with the hope of landing a gig on a better-recognised wrestling show. However, at the time woman in the sport weren't given the same spotlight as men and for the most part, women appeared as Valets which are female on-screen managers for the male talent.
A role made famous by the late Nancy Benoit who played the role of 'Woman'. She wrestled under the name of Angelica in 1998 and 1999, competing on the independent circuit, on Maryland Championship Wrestling and on NWA Mid-Atlantic where she would meet the Hardy Boys and accept the offer for training.
This string of gigs would eventually lead to Paul Heyman approaching Dumas and offering her a spot in the Extreme Championship Wrestling (ECW) roster.
She was cast as Danny Doring's on-screen girlfriend and she would briefly wrestle under the name Miss Congeniality before slipping back into the more comfortable alias of Angelica. This gave her great exposure and allowed her to be a major part of a storyline.
A feat that got the attention of Dory Funk Jr. Funk would invite Dumas to a wrestling school which he taught and alongside 23 other male athletes, she graduated from the school in 1999.
Unbeknownst to Dumas, Funk had put together a showreel of Dumas work while at the school and sent the footage over to the WWF. This was enough for Vince McMahon and during the 1999-2000 wrestling season, Dumas would make the switch from ECW to the WWF.
WWF/WWE Career
Dumas would make her debut on Monday Night Raw on the 5th of July, 1999. She began life as an unnamed member of The Godfather's Ho-train, a gimmick that probably wouldn't fly today. However, before long the WWF paired her with a luchador wrestler with a similar skill set that went by the ring name Essa Rios.
They would appear together for the first time in February 2000 and during a WWF Light Heavyweight clash, Rios and Dumas would showcase a flurry of moonsaults and hurricanas in typical luchador fashion. Dumas would only learn in post-production that the WWF had named her Lita.
This partnership with Rios would be the catalyst for a feud with the late, great Eddie Guerrero and his on-screen partner, Chyna. This storyline would see Rios and Guerrero fight at Backlash 2000 for the European Championship. Lita played her part in this story, catching Rios messing around with the Ho-train behind her back.
This would lead to weeks of tension and eventually, Rios would powerbomb her after a defeat, blaming her for the loss. After this shocking slam, The Hardy Boyz came to her aid and thus, Team Extreme was formed.
Team Xtreme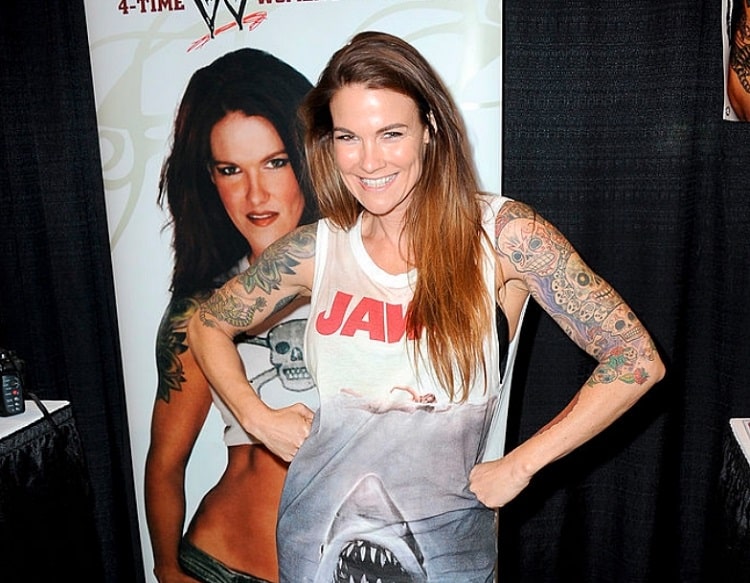 For the first two full seasons of her WWF career, Amy Dumas was part of Team Xtreme, a stable which consisted of Jeff Hardy, Matt Hardy and Dumas. This was a grouping that formed Lita's image which she would carry through her entire stint with the WWE.
During this time, Lita came to be known as an alternative, punk rock diva. She would dress in low hanging baggy jeans with a thong on show, mesh long sleeves and she died her hair red which became a staple of her signature look.
During this time, Lita became one of the most popular female characters ever partly down to the link with The Hardy Boyz. However, it was equally down to her decision to throw herself into matches that were considered exclusively men's fights.
She became synonymous with Table, Ladder and Chair matches, she was seen as more of a fully-fledged wrestler than a side piece and she continued to throw herself around with careless abandon, performing moonsaults and other crazy, high flying moves.
She also during her short-lived feud with Dean Malenko began an on-screen relationship with Matt Hardy. Which, of course, was an extension of their off-screen relationship. This began when Lita defeated Malenko with the help of some interference from Matt Hardy, with a
After the invasion storyline, Team Xtreme ran into some trouble as The Hardy Boyz began fighting with each other.
In this storyline, Lita was clearly siding with Jeff and during a match where she played the role of special referee, she would call the winner by three count in favour of Jeff Hardy even though Matt had his foot on the rope, which usually would signal a rope break.
This would lead to a handicap match where Matt would take on the pair on his own and he came out victorious in this bout. Then after the match, he essentially broke up with Lita and called it quits with The Hardy Boyz duo and with Team Xtreme.
The team made a comeback of sorts in a feud that featured The Undertaker who was the hardcore champion at the time during his 'Badass Undertaker' phase. However, due to all three of the Team Xtreme member picking up injuries, this was very much short-lived.
Hardy and Lita's relationship would continue for a while with the Smackdown and Raw divide serving as a barrier for their love.
However, when Hardy was reinstated to the Raw roster, he was going to propose before Molly Holly broke up the whole thing and then later in a match that would see Lita fired if she lost, Hardy refused to tag in, claiming that she was selfish for staying on Raw. She lost but was hired back to same night thanks to a favour called in by Christian.
Lita vs Trish Stratus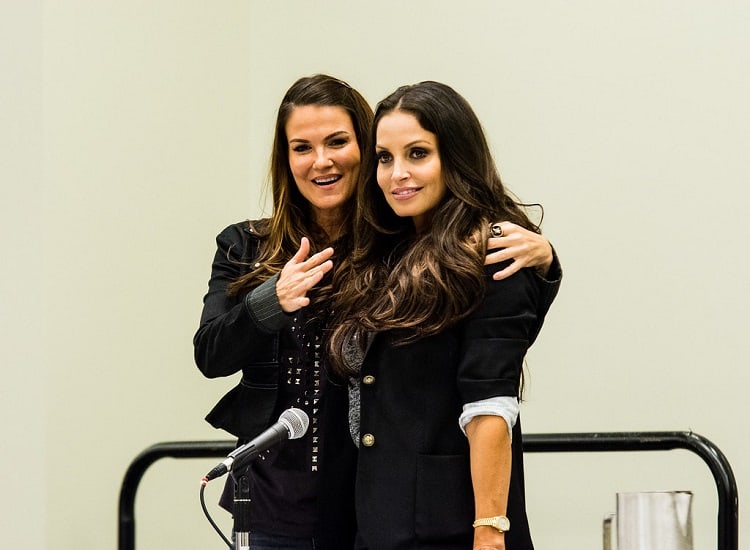 In 2000, Lita began what is arguably the most popular and recognizable feud within her WWE career. This would be with the most coveted female wrestler of all time, Trish Stratus.
This feud initially started during a small storyline where the two ladies clashed when Trish was the manager for T&A. However, the feud really picked up pace when the two ladies became aligned with two of the biggest names in the sport, Triple H and The Rock.
Lita would side with the peoples champion, whereas Trish would side with The Game.
In July 2000, the first chapter of this feud would conclude with a tag match where the two pairs would clash in a non-title match.
Lita and The Rock won this matchup and for a while, this feud settled. It would pick up again in 2001 where the pair would put their differences to one side, pairing up to take on Stacey Keibler and Torrie Wilson. This was a part of the WCW and ECW invasion storyline where the rival entities planned to take over the WWE.
This feud would conclude with Trish and Lita winning a Bra and Panties match at the Invasion pay-per-view playing their part in ending the Invasion Saga. They would later face off in a six-pack challenge for the WWE Woman's Championship. A match that Trish would win.
This feud would reignite when the pair became romantically involved with Chris Jericho and Christian. However, when the two realised that the two were only gunning to see who could sleep with their partner first, the two joined forces in an intergender tag match. Sadly, they would lose the match.
Then not long after, she was thrown into a fatal four-way with Jazz, Holly and Victoria for the Woman's Championship. Victoria would end up winning this bout.
Lita and Trish would really ramp up the animosity when they feuded directly after the Kane Pregnancy storyline. Trish was a constant thorn in the side of Lita throughout that story and constantly called her chubby, made fun of her for carrying a child belonging to Kane and then when she lost the child, she berated her for that as well.
This led to a brutal campaign where Lita would eventually get a title shot against Trish at Survivor Series. However, she wasn't all that interested in winning the match.
She instead decided to deal as much damage as possible, breaking Trish's nose and consistently smacking her with a steel chair. This would lead to a series of other matches between the pair, however, due to a torn ACL, Lita struggled to compete at the top level during this period on a frequent basis.
So the feud eventually fizzled out. The last we would see of the pair in the ring was during the Lita/Matt/Edge drama where Dumas faced a tirade of abuse from the WWE fanbase who screamed 'We Want Matt' consistently.
Which led to a rare moment of companion from Stratus who let the fans know of her displeasure, defending her opponent.
The Love Triangle
It seemed for some time like Lita and Matt Hardy's relationship was going to get put in the vault. However, when Matt and Lita were reunited once again, Hardy protected Lita from Kane which began a feud between the two men. Kane was seen as the heel who had taken a liking to Lita and done everything in his power to be with her.
He kidnapped her, he made advances on her, he tried to seduce her and in an attempt to win her over, he even convinced the GM Eric Bischoff to give her a title shot, which she squandered as Trish Stratus beat her.
However, the story progressed and news emerged that Lita was pregnant and Kane was adamant that it was his child. Hardy was having none of it and was even set to propose to Lita. However, Kane interrupted with news that he was the daddy.
This would lead to some confusion for months before evidence showed that Kane was indeed the father. Despite this, Hardy still wanted to be with Lita as did Lita herself.
So the two men entered into an agreement for a Til Death Do Us Part match. Which would see the victor marry Lita. Kane won the battle and reluctantly, she married the big red monster.
She then accompanied Kane in all of his matches and aided each and every opponent he had to defeat him. Then in a shocking turn of events, Gene Snitsky smashed Kane over the head with a steel chair. Kane would then fall on Lita, causing her to miscarry. Which would lead to the pair joining forces for revenge on Snitsky.
Lita and Edge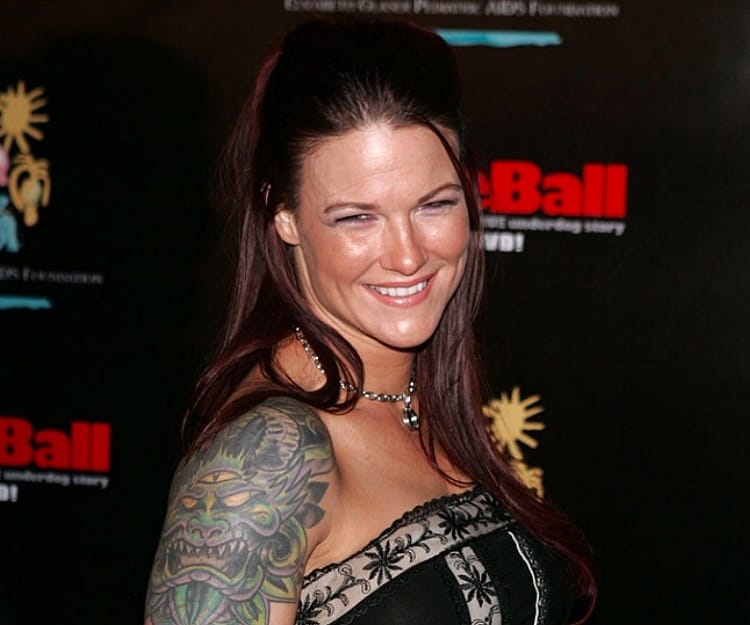 Before Lita's retirement from full-time WWE action, she was involved in perhaps one of her best known storylines where she was paired with the Rated 'R' Superstar, Edge. This was Lita's one and only heel turn in her long career.
She would turn on Kane, effectively ending their relationship by helping Edge defeat him in the Raw Gold Rush Tournament. She then filed for divorce, flushed her wedding ring down the toilet and actively and publicly slandered Kane, suggesting that he was like a 4th grader in the bedroom.
Lita and Kane then arranged their own wedding ceremony but Kane interrupted the ceremony, emerging from underneath the ring, destroying everything in his path and then tombstoning the priest for good measure. Kane was then dropped out of this story as off-screen drama opened up new avenues.
You see, off-screen Matt Hardy and Lita were still dating. However, she had a real-life affair with Adam Copeland or Edge. Which then evolved into a storyline on-screen.
This would spark a three-month-long feud between Edge and Hardy. However, the genuine hatred for each other that the two men felt reached boiling point and the pair engaged in a match that would see one of the two switch to Smackdown.
With the help of Lita, Edge won the match and Hardy moved to the opposing roster, thus ending their feud. Edge would defeat John Cena for the WWE Championship not long after this.
This led to the rather infamous live sex celebration scene which was interrupted by Ric Flair and John Cena. Lita would intermittently appear as Edges valet for the remainder of the 2006 campaign, appearing during Edge's storyline with John Cena and also with his feud with Mick Foley.
However, her displeasure with the Live Sex segment was the beginning of the end of her time with the WWE.
Lita would return to the independent circuit following her exit from the WWE in 2007 and would continue to work this circuit for a decade. She would make occasional guest and part-time roles within the WWE but the independent circuit was where she remained until the end of her wrestling career.
Hall of Fame Induction
In 2014, Amy Dumas was inducted into the WWE Hall of Fame and was commended for her consistently excellent performances within the ring.
This award was given to the star by best friend and on-screen adversary Trish Stratus. She would also be given air time during the running order for Wrestlemania XXX, letting the fans know of her entry into the Hall of fame.
Post Wrestling Appearances
Despite retiring from wrestling after her exit from the independent circuit. Lita would remain an ever-present figure within the WWE.
She was a full-time writer on staff for the WWE. She was instrumental in the retirement of the outdated WWE Divas Championship and the reinstatement of the WWE Woman's Championship and she was also instrumental in putting together WWE Evolution which was the first-ever all-female pay-per-view wrestling event.
She even appeared as a surprise entry in the woman's royal rumble. Which led to a small string of matches also featuring Trish Stratus.
Aside from this, Dumas also featured in Tough Enough as a trainer and started her own wrestling show called KAYfABE. This was a part scripted show which also starred Gail Kim and Chrissy Hemme.
However, due to financial Strain caused by Covid-19, she show has been shelved until further notice. However, Dumas and the other entities involved have stated that funds will be secured and the show will happen at a later date.
Music Career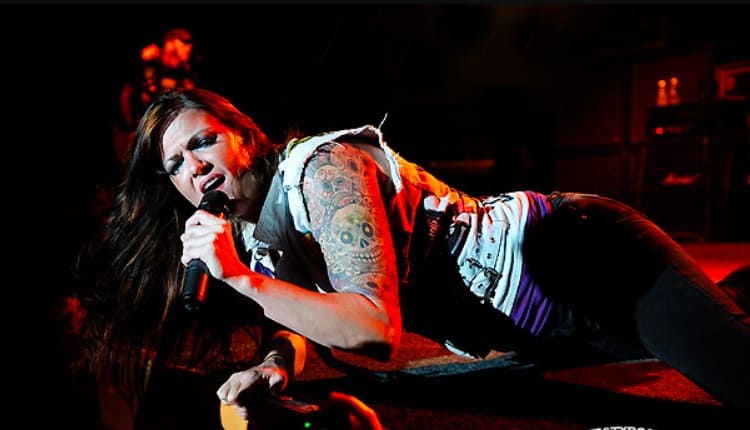 Despite leaving her bass guitar and roadie days behind for a life in the ring. Dumas never truly lost her passion for music and as her WWE career came to a close, she dipped her toe back into the music industry.
She fronted a punk rock outfit known as The Luchagors who released a self-titled album in 2007. She even wore a top with the band logo printed on it during her final match for the WWE. Now that's what we call seizing an advertising opportunity.
Animal Rights Work
Dumas is also an advocate for animal rights and actively lives a lifestyle that reflects that.
Alongside being a vegan, Dumas also started an animal rights movement known as A.D.O.R.E or Amy Dumas Operation Rescue and Education which is a non-profit store that sells pet-friendly goodies to raise funds, allowing vets and other animal protection agencies to spay and neuter animals by providing financial aid.
As of the time of writing, this organisation still seems to be operating and selling merchandise.
Net Worth
It is estimated that Lita, with her work within the WWE for six years, her work on the independent circuit, her work within the music industry and her continued work behind the scenes within the wrestling industry has helped her achieve a net worth of somewhere in the region of $4 million. Not a bad chunk of change if you ask us.
Personal Life
Due to Dumas being a relatively private person when not actively engaging in on-screen affairs, not a huge amount is known about the more intimate personal details of her life.
What we do know is that Amy is as much of a punk rocker as her in-ring persona, hence why she fronted her own punk band. She has several tattoos, still sports red hair which was a staple of her character and she also has a handful of piercings too.
In terms of Dumas' love interests, she was romantically involved with fellow wrestler Matt Hardy from 1999 through to 2006 when she had an affair with Adam Copeland.
She would later date Shane Morton and the WWE star, and to a less extent, UFC star, CM Punk. However, at the time of writing, Amy is not romantically involved with anyone.
Amy since retiring splits her time living in her two residences in Nicaragua and Atlanta. She reportedly bought the property in Nicaragua as she wanted a place close to the beach as she is a huge surf fan.
Also, as we touched on above, Amy continues to work on her animal rights work and is a vegan after making the transition from vegetarian to vegan in 2014. She had been a vegetarian from the age of 18.
Lita the Legend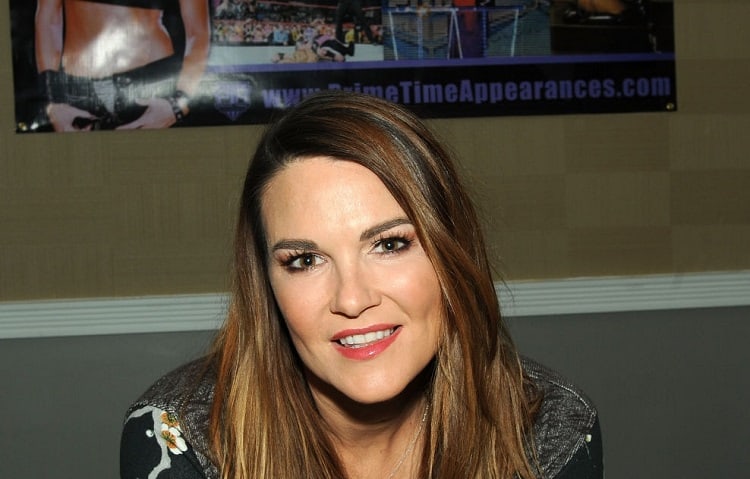 As you can see from the information above, Amy Dumas, or Lita, is a legend of wrestling. She has done a lot to raise the profile of woman's wrestling and she deserves her spot in the hall of fame for that and her various storylines and performances.
This high flying athlete captivated audiences with her grungy, punk rock persona, she remains a fan favourite to this day and we hope through this bio, we have showcased why Amy deserves this praise.
FAQ Section
If you have gotten to the end of this article and you still don't have all the answers you seek, don't panic, as we have a FAQ section that will help to bridge the gap. Check it out below:
Question: Which Female Has Won the Most WWE Championships?
Answer: This particular accolade belongs to one of the more modern female wrestlers within the WWE, one Charlotte Flair. The daughter of The Nature Boy, Ric Flair, has won the championship a grand total of fourteen times.
While this doesn't necessarily indicate that Charlotte has been prolific within the WWE as you would hope to retain your title rather than win and lose regularly. You have to admit, the resilience and determination of Flair is commendable.
Question: Which Female Held the Woman's Championship for the Longest?
Answer: Which leads us to our follow up question, who held the belt for the longest period? The answer is yet another modern-day great, Alexa Bliss.
She was able to win the belt and hold it for a period of 398 days. However, this feat is a joint accolade that she shares with Becky Lynch who was able to hold the title for the exact same amount of time.
Question: What is the Difference between Smackdown and Raw?
Answer: This one is pretty simple. Smackdown is one WWE branded show and Raw is another separate show owned by the WWE. Smackdown was the show that was more focused on in-ring action and was/is much crisper in terms of editing.
Whereas Raw was the show that featured much more drama, scripted events, interviews, speeches, feuds and other gimmicky, non-wrestling segments.
Each show had its own roster and while the talent would chop and change quite a lot, the biggest stars would tend to stick to the show where they got their start. For example, Rey Mysterio or The Undertaker remained on raw for the longest time. Whereas Triple H and Shawn Michaels remained on Raw for the bulk of their career.
So that is our article detailing the life and career of Amy Dumas. What did you make of this bio? Did you find this article helpful and informative? What other bios would you like to see from us in the future? Let us know in the comments section below and as always, thank you for reading.
Read related bios and articles: