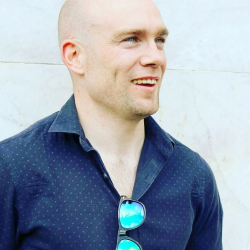 Latest posts by Joe Elvin
(see all)
Conor McGregor is arguably the most famous mixed martial artist of all time. In fact, many would consider him one of the most charismatic and talented athletes in the world. Below, we'll review his career highlights and earnings.
Conor McGregor Quick Facts
Full Name:

Conor Anthony McGregor

Birth Date:

July 14, 1988

Birth Place:

Crumlin, Ireland

Nickname:

The Notorious

Nationality:

Republic of Ireland

Siblings:

Erin McGregor, Aoife McGregor

Children:

Conor Jack Jr, Croia, and Rian.

Partner / Spouse:

Dee Devlin

Profession:

Mixed Martial Arts (MMA)

Social Media: FB: /thenotoriousmma Twitter: @thenotoriousmma Instagram: @thenotoriousmma
Notable Awards: Best Fighter ESPY Award 2016, World MMA Award for International Fighter Of The Year 2014 + 2016
Salary: N/A
Net Worth:

$200 Million

Last Updated:

2021
Conor McGregor Birthplace and Early Life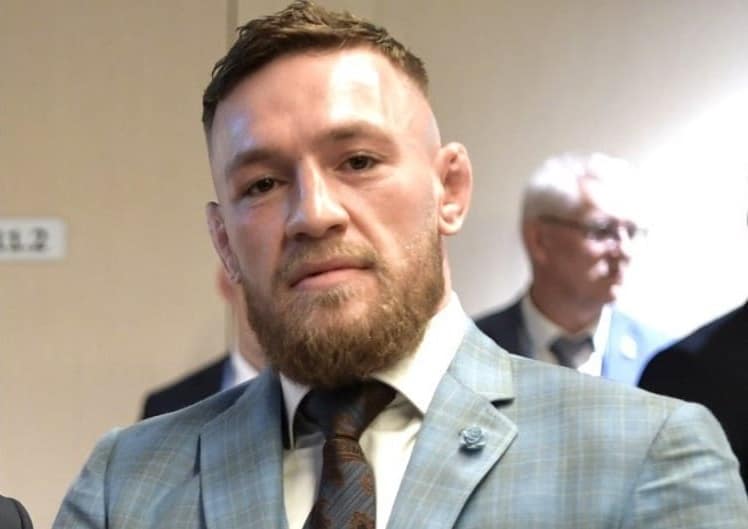 Conor Anthony McGregor was born on July 14, 1988, in Crumlin, Ireland. As a child, he was talented in sports, especially football. However, it was not until he was 12 years old that he started training at a boxing club.
In 2006, now aged 17 – McGregor's family relocated to Lucan, Dublin. Here, he began an apprenticeship in plumbing. Through this work, he met Tom Egan, who was a UFC fighter. The two soon began training together.
McGregor also practiced under John Kavanag, who competed in professional mixed martial arts (MMA) and was the first Irishman to obtain the rank of black belt in Brazillian Jiu-jitsu.
At the age of 18, McGregor made his debut in MMA. He won his first fight in the first round by TKO.
Over the next few years, McGregor went on to achieve an impressive record of 12-2 and won the CWFC Featherweight and Lightweight Championships – making him the first fighter from Europe to ever hold two world titles from two separate divisions simultaneously.
After this feat, UFC had taken note and offered McGregor a multi-fight contract – making him just the second Irish fighter ever to participate, after fellow coach and fighter Tom Egan.
Conor McGregor Professional UFC Career
Now aged 24, McGregor made his debut in the UFC Featherweight division against Marcus Brimage. In the first round, after just over a minute, McGregor won the fight by TKO. This win also earned him the first Knockout of the Night award.
McGregor shortly went on to beat his second opponent Max Holloway after this, but unfortunately suffered an injury, leaving him unable to compete for 10 months.
McGregor returned after his injury to another win and the 'Performance of the Night' award, followed by two more back-to-back victories and awards against Dustin Poirier and Dennis SIlver.
McGregor's recent performances had now pushed him to be the top challenger for the Featherweight Championship against Jose Aldo.
The UFC president, Dana White, had mentioned that this would be the highest-paid and most promoted UFC event of all time. Unfortunately, due to a rib fracture two weeks before the event, Aldo had to pull out.

Instead, McGregor fought Chad Mendes for the Interim Featherweight Championship, winning the championship and Performance of the Night award again.
McGregor eventually had the opportunity to face Jose Aldo in December 2015, and won the match in 13 seconds within the first round. This was the fastest win in the history of the UFC.
McGregor went on to win the Lightweight Championship in 2016 against Nate Diaz. But was eventually stripped of his Featherweight and Lightweight titles due to inactivity.
Two of McGregor's most highly watched and memorable matches have been against Floyd Mayweather and Khabib Nurmagomedov.
McGregor was largely inactive in the UFC at this time due to him having his first child. However, he was also attempting to set up a fight with the undefeated boxer, Floyd Mayweather.
After much hype in the build-up, the boxing match finally took place in August 2017, where Mayweather eventually won the fight after 10 rounds.
The event itself was one of the biggest events and biggest paydays of all time, attracting 4.3 million pay-per-view purchases.

McGregor had also had a long rivalry with the Russian undefeated champion, Khabib Nurmagomedov over the years, and the two finally competed against each other inside the ring in October 2018.
Conor lost the fight in the fourth round. However, the event itself gained much attention and coverage for the UFC.

Conor McGregor Greatest Moments Caught On Video
McGregor has shown incredible talent throughout his career. Here are some of his best highlights:
Here are five of McGregor's top knockouts inside a UFC ring:
McGregor is nicknamed 'The Notorious' for a reason. He regularly smack talks, insults, and puts psychological pressure on his opponents. Here are a few of his best put-downs:

Conor McGregor Retirement and Post-Professional
McGregor has currently retired from fighting three times, in 2016, 2019, and 2020.
His 2016 retirement was later found to be due to a falling out with the media and UFC boss Dana White. It was short-lived, with McGregor announcing his return soon after.
In March 2019, McGregor issued a Twitter post stating he would be retiring again.
However, this was also short-lived. McGregor came back to the UFC in January 2020 to fight in two more matches, a win against Donald Cerrone, followed by a loss to Dustin Poirier.
McGregor retired for a third time in June 2020. Although there is suspicion he may return to UFC in the near future, he remains retired at the time of writing.
McGregor has had investments outside of the UFC. In 2018, he started his own whisky brand, Proper No. Twelve, and he has partnered with multiple sponsors.

Conor McGregor Endorsement and Sponsors
McGregor has adopted endorsements and sponsors throughout his career, including: Beats by Dre, Reebok, Dystopia, Burger King, Roots of Fight, Monster Energy and Musclepharm.
Conor McGregor Net Worth and Career Earnings
McGregor's paydays from the UFC have been some of the largest in the industry. The largest of these include:
July 2015 – $5 million for defeating Chad Mendes

December 2015 – $12 million for defeating Jose Aldo. This match lasted 13 seconds.

March 2016 – Between $10 -15 million for fighting Nate Diaz.

August 2017 – An estimated $100 million for his fight against Floyd Mayweather.

October 2018 – An estimated $50 million against Khabib Nurmagomedov.
Outside of the UFC, McGregor's whisky brand made an estimated $750 in the first year alone. His partnership with clothing line David August returned an estimated $66 million profit per year, while his partnership with Reebok is estimated to bring in $14 million annually.
McGregor's net worth currently stands at $200 million.
In contrast, just before his MMA debut in 2006, McGregor was on welfare benefits in Ireland, picking up $235 per week in government assistance checks.

Conor McGregor Family
Conor has been romantically involved with his fiance Dee Devlin since the beginning of his fighting career. They have three children; Conor Jack Jr, Croia, and Rían.
Conor McGregor Famous Quotes
"Excellence is not a skill, excellence is an attitude."
"I fear no man. If you breathe oxygen, I do not fear you."
"All that matters is how you see yourself."
"Failure is not an option for me. Success is all I envision."
"I am comfortable in the uncomfortable."
FAQs
Question: Why did Conor McGregor get so Famous?
Answer: Conor McGregor became famous, not just because of his humble background and his incredible talent in the ring. His charisma outside the ring made him such a well-liked and world-famous performer.
Question: How many Fights has McGregor had?
Answer: McGregor had 27 fights in total. He won 22 and lost 5. 
Question: Who is Conor McGregor's Coach?
Answer: Conor's main coach was John Kavanagh. John was responsible for Conor's Ju-Jitsu training. However, Conor had separate coaches for his striking and wrestling. 
Citations
Continue reading related MMA Bios: