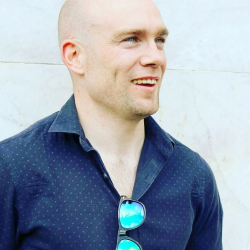 Latest posts by Joe Elvin
(see all)
Joe "Son Of A Legend" Taylor is an American mixed martial arts fighter. He inherited his nickname and fighting spirit from his father, who was a legendary boxer in upstate New York. This article will teach you all you need to know about Joe Taylor's early life, fighting career, family, and earnings.
Joe Taylor Quick Facts
Full Name: Joe Taylor
Birth Date: 1984.03.28
Birthplace: Lockport, New York
Nickname: Son Of A Legend
Nationality: United States of America
Siblings: n/a
Children: Ashayliana, Joe Jr, Julissa, Jayla
Partner / Spouse: n/a
Profession: MMA fighter, owner, and trainer at JT's MMA
Salary: Undisclosed
Net Worth: Undisclosed
Social Media: Official Facebook fan page, Instagram account.
Awards:
• WKA Amateur National Tournament Championship
• IKF Classic Tournament Championship
• Back-to-back New York State Golden Gloves title
• Gold Medal – WKA Amateur World Championships in Spain
Last Updated: August 13, 2021
Joe Taylor Birthplace and Early Life
Joe Taylor was born and raised in Lockport, New York. Even if his parents always worked hard to put food on the table and keep a roof over their heads, he states he came from a very poor background. As a result, a lot of his youth was spent on the streets doing what he calls "getting in trouble."
His father was a legendary boxer in upstate New York who wanted Joe to follow in his tracks. Still, up to age 26, Joe was too caught up being on the other side of the law to care about a professional fighting career or a professional career at all, for that matter.
Eventually, Joe approached a local professional world champion kickboxer, Amer Abdallah, who also trained with his father. He was at first rejected for not being "serious about this."
Two years later, Joe's father passed away, and that was the turning point of his life. He decided to dedicate himself to combat sports and reached out to Amer once more. He was then set up with a team, a trainer, and a program to kick-start his professional career.
Joe Taylor Professional Career
After having Amer Abdallah taking him under his wing, he joined the Mayweather Boxing Club and started training with the world's best. After his father passed, Joe Taylor decided to fulfill his wishes and to carry out his legacy.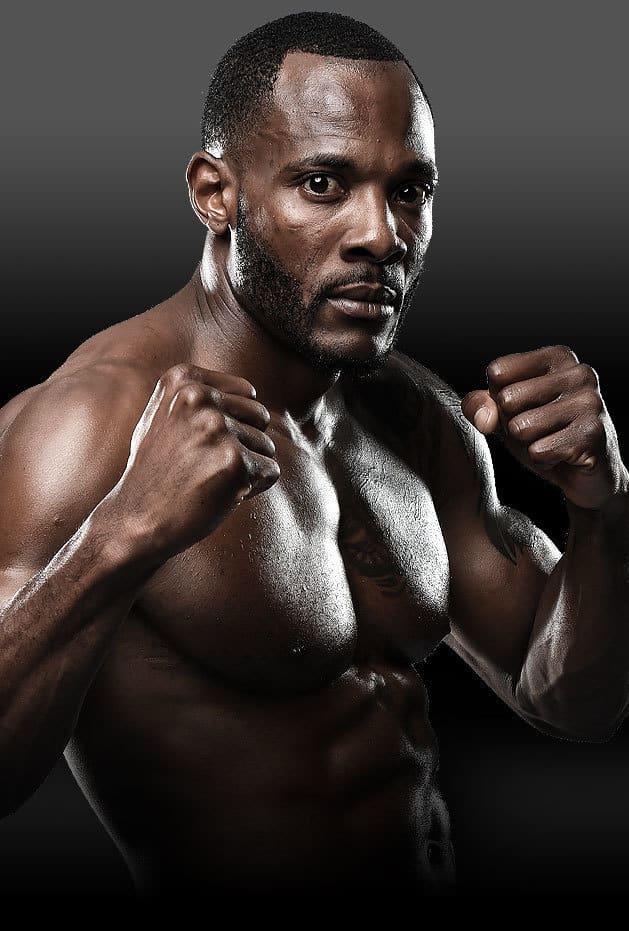 As he just started dedicating himself to fighting in 2013, he sent a message to GLORY boxing, warning them that he was on his way to join their competitions. Four years later, he confirmed that after winning an amateur world title, a few national titles, and 2 Golden Gloves championships. He was indeed well on his way to becoming the GLORY world champion.
Here is a list of the amateur titles that he won before his official professional debut in 2016:
2014 IKF Classic US Champion: won against Daniel Yoner in the cruiserweight category.
2015 IKF Classic US Champion: won against Joshua Bainbridge in the super cruiserweight category.
2015 WKA US Champion: won against Larry Perna in the heavyweight category.
During the same period, he also won two Golden Gloves awards and a gold medal in the WKA Amateur World Championship in Spain.
After such success, the only next step was to turn professional. His first professional fight took place at the Kenan Arena in his hometown of Lockport in May 2016. The competition was mostly billed as the occasion for his mentor Amer Abdallah to fight for the WKA Cruiserweight World Championship title, but this highly-anticipated bout also greatly helped advertise Joe Taylor's professional debut. He won that bout against Savalas Williams.
After a series of good performances, he was called up to fight on GLORY boxing shows, just as he had aimed to do.
While his media presence is quite small (barely over 3500 Instagram followers), his record looks very good. His only professional defeat so far happened during a kickboxing bout for the GLORY55 event against Jacob Rodriguez.
His aggressive striker fighting style brought him to win the majority of his professional fights. He won his latest fight in July 2021 against Thomas Jenkins during the Ground Force Fights 6 event, scoring his 7th professional win.
According to his Instagram account, he is now the #1 ranked MMA fighter in the state of New York.
Joe Taylor Videos
A video on Joe Taylor's own YouTube channel shows a montage of himself training.
In this promotional video for GLORY55, we can see Joe Taylor discussing his mindset before a fight.
One of his latest fights against Derek Loffer shows a swift victory.
Joe Taylor Retirement and Post Professional
At the time of writing, Joe Taylor is not yet retired. He recently declared that, being 37 years old, he wished to have four more fights before retiring from professional fighting. During his retirement years, Joe looks set to expand his gym Joe Taylor's MMA, into a "full sports and recreation space."
Numerous posts on his social media account show him tinkering and renovating his gym. This confirms that his focus is beginning to shift away from his professional fighting career.
Joe Taylor Family
Joe Taylor seems to enjoy a very happy and peaceful family life. He regularly shares about it on his Instagram account.
While no official statement has been made at the time of writing, he seems to be in a long-term relationship. He has three daughters named Ashayliana, Julissa, and Jayla, and three sons named Joe Jr, Javon, and Jaymis.
Joe Taylor Net Worth and Career Earnings
It's unclear how much money Joe Taylor earned through his professional fights. His most popular fight only gathers 7,300 views on YouTube at the time of writing. This makes it hard to compare it with other top dogs such as Conor McGregor, whose fights easily gather millions of views.
It's hard to determine precisely how much a fighter earns without them disclosing their net worth publicly, which Joe Taylor did not do so far.
Joe offers $50 hourly personal training sessions in his gym, which does give an idea about his income.
Joe Taylor Famous Quotes
"I'm in 100%, this is now my life."
"The other guys are excited to be here. I belong here. That's the difference."
FAQs
Question: Is Joe Taylor retired?
At the time of writing, he is not yet retired. However, he had made it clear that he wanted to focus on developing his gym and that he plans on retiring from fighting after four more fights.
Question: Why is Joe Taylor called "Son Of A Legend"?
Joe Taylor is the son of Lockport professional boxer, Johnny Taylor. His father was deemed legendary because of his incredible stoutness and determination and because he never turned down a fight.
Question: Why is Joe Taylor so highly regarded in MMA?
While not as famous as some other fighters worldwide, Joe Taylor is a local celebrity in the state of New York. He has done a lot to help unprivileged youth by promoting the sport. His professional record is also incredible, having only lost one professional fight in his career.
Citations:
Continue reading related MMA Bios: