Latest posts by Jonathan Tieman
(see all)
The question remains among the most frequently asked by sports fans. As well as being one of the most widely discussed and challenging questions, it is also a highly contentious question: will Michael Jordan or Wilt Chamberlain go down as the greatest basketball player of all time? Let's find out in this Wilt vs Jordan comparison.
Jordan Unequivocally Ranks Higher
It's widely agreed that these are the two greatest basketball players ever, including former players, coaches, experts, and casual fans.
Jordan ranked higher among journalists, athletes, and other sports figures in an ESPN survey than Babe Ruth and Muhammad Ali over the course of the 20th century. ESPY, an award given to the greatest athlete of the century, was bestowed upon Jordan in 2000.
There may be a slightly biased tendency in favor of Jordan over Chamberlain, or not so much. The most popular athlete in history was undoubtedly Michael Jordan despite Wilt Chamberlain's dislike from many.
Jordan ranks with Tiger Woods as the most marketed sports figure in history, unlike Wilt, whose career occurred before sports figures were often used in advertisements. During that time, he introduced us to the generator of megabucks seen by athletes off the court. He set records for marketability, revenue, and recognizability, as a spokesman for products such as Gatorade and McDonald's.
Jordan has an almost unfair advantage over Wilt due to his clear-cut position as a public figure. As a result of his popularity and admiration, Michael Jordan is viewed as a better player than Wilt. Although he had the glamour and glitz of a high-profile star, he had the kind of demeanor that made you almost vote for him solely based on that fact.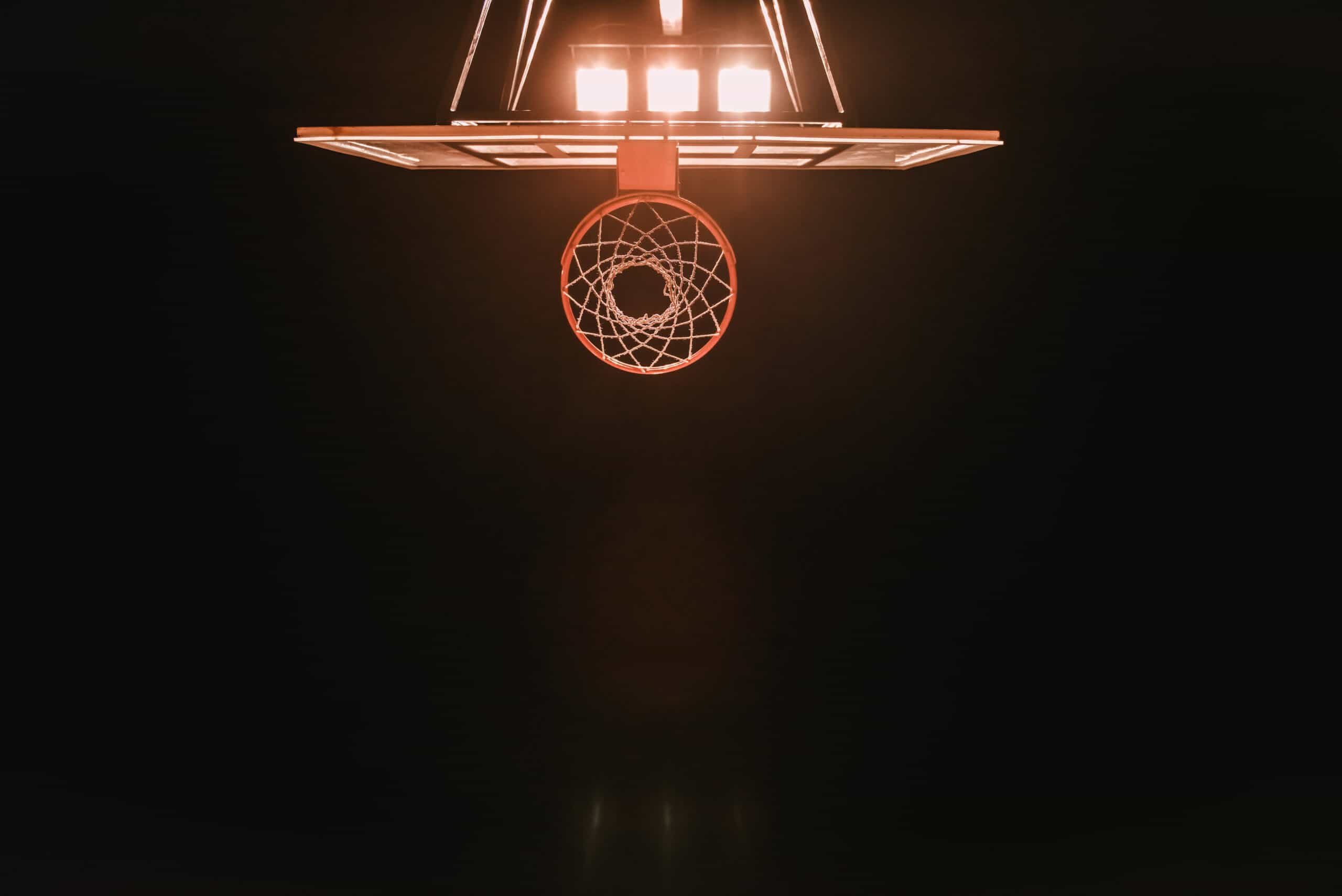 As the most popular choice, Michael usually lands at the top of the list when he and Wilt are compared. There is no doubt about it. Whether Jordan is the greatest player in the history of the game or not will be disputed. A leading opinion has always been that the Chicago Bulls legend has outplayed and outperformed Wilt with his eleven combined regular-season and Finals MVP awards.
You will immediately be questioned if you choose Wilt as a top player. "You didn't choose Jordan?" It's nearly unpatriotic.
Jordan was favored to win all of the championships, while Wilt was regarded as the statistical player. Although this is partly true, the difficulty comes when trying to value regular-season performance in comparison with postseason performance.
The Argument For Michael Jordan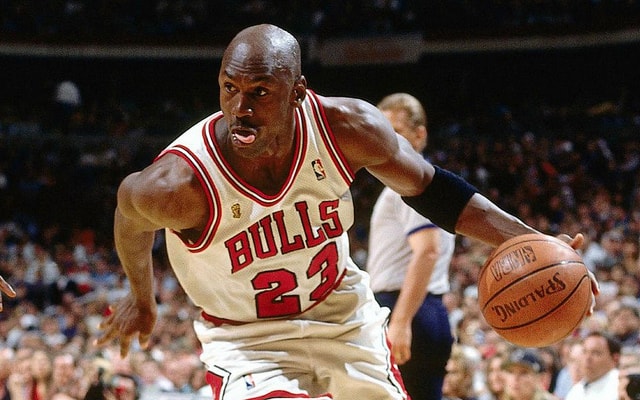 The NBA's superstar position was revolutionized by Michael Jordan. Fans voted him in as a starter for the All-Star game in his rookie season after he averaged 28.2 points per game. Jordan received so much attention that NBA players became upset about it. The veteran Isaiah Thomas led the players in an All-Star game to a "freeze-out" during which they declined to pass the ball to Jordan.
A foot injury forced Jordan to miss almost the entire 1986 season, but he returned in 1987, riding the highest-scoring season of any player not named Wilt Chamberlain. In his lone season with more than 3,000 points, Jordan was the only player besides Wilt Chamberlain to average 37.1 points per game.
Also, he proved to be an outstanding defensive player, recording more than 200 steals and 100 blocks in one season for the first time ever. As a result, his MVP vote came in as a close second to Magic Johnson's.
As a rookie, Jordan was named MVP of the 1988 regular season. A field goal percentage of 53.5% helped him average 35.0 points per game. During his lone season as Defensive Player of the Year, he became the first of only two players to win both the MVP and the Defensive Player of the Year awards in one season.
After his first retirement, Jordan stayed in the lineup for the next three seasons. In his career, he won three more scoring titles, making ten in total, placing him second all-time only to Wilt Chamberlain. In those three seasons, he played every game (246 consecutively).
Six NBA titles have been won by Michael — 1991, 1992, 1993, 1996, 1997, and 1998. He has never lost in the NBA Finals, and he has won the NBA Finals MVP award every year he has played in the NBA Finals.
Prior to the 1991 season, Jordan's Bulls had trouble in the postseason. The Bulls were again swept by the Celtics in 1987, their third consecutive postseason appearance. Michael Jordan won exactly one of his first ten playoff games when he began his basketball career.
During the 1995-96 season, Jordan had an NBA record of 72 wins for the Bulls thanks to intense offseason training. The Bulls defeated the Seattle SuperSonics in six games during the NBA Finals. Overall, they won 16 out of 19 playoff games and solidified their reputation as the greatest single-season team in NBA history.
1997 marked Jordan's fifth NBA championship and 69 wins for the Bulls. Jordan's buzzer-beating shot in Game 1 secured victory. Game 5 of the series was known as the "Flu Game". Doctors diagnosed Jordan with food poisoning and prohibited him from playing, thus culminating in one of the most legendary performances in NBA history, since he played in the game anyway, scoring 38 points, including the game-winning three with less than a minute left.
As Jordan collapsed into Scottie Pippen's arms after the game, the latter shook his head in admiration. Jordan was named the NBA Finals MVP for the fifth time.
1998 was Jordan's final year of winning the NBA championship. During the Eastern Conference Finals, the Bulls and Pacers played seven games, though this was Jordan's first seven-game series since 1992. With 40 seconds left, the Bulls were trailing by three in the sixth game of the Finals after leading three games to two.
Jordan had just hit a layup, then quickly stole the ball off Malone's hands. It becomes the signature play of his NBA career as he dribbles upcourt, fakes right, crosses over to the left, and releases an outrageous shot. The Bulls won their sixth championship during the decade after the shot went through the net.
The Argument For Wilt Chamberlain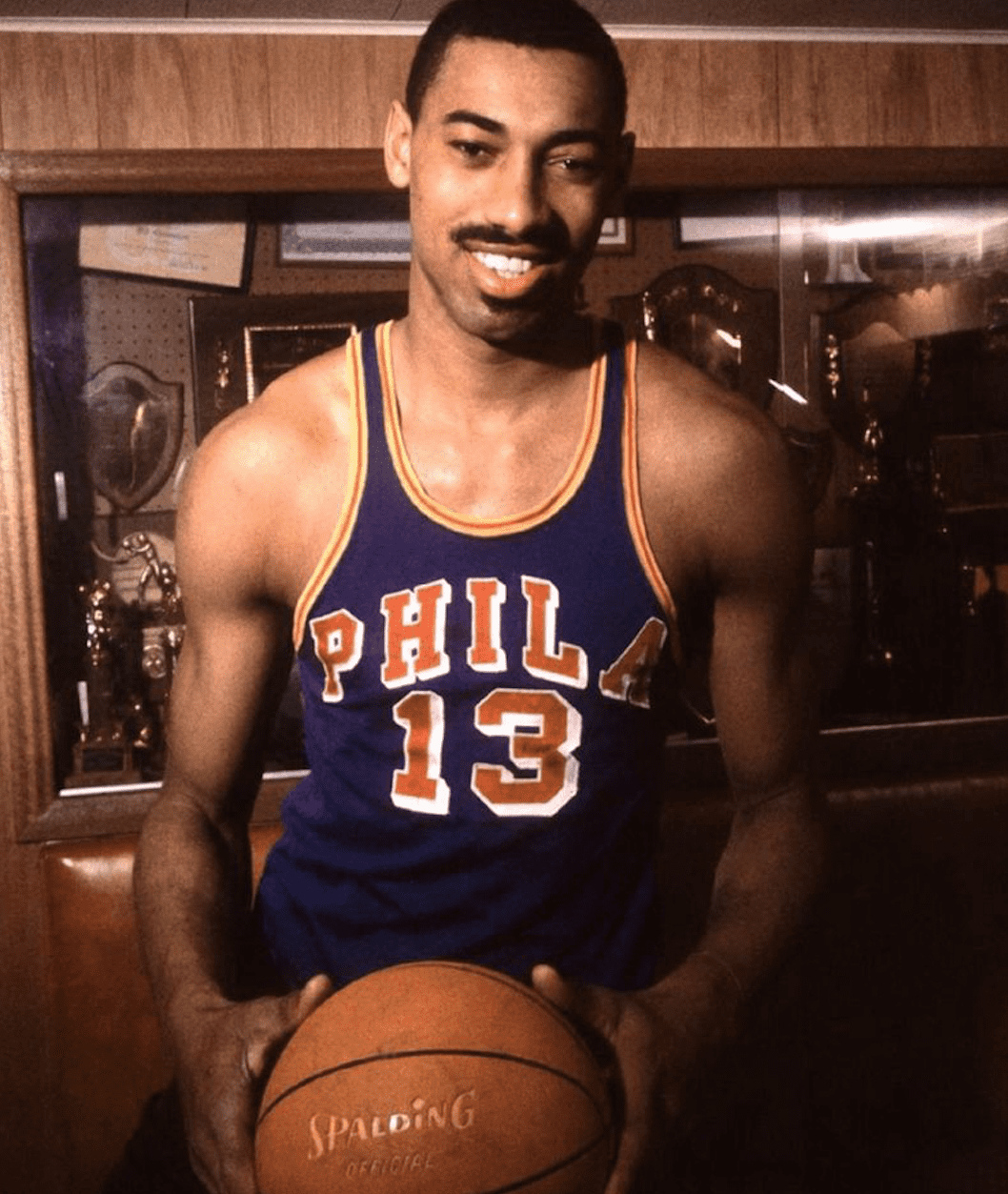 Michael Jordan's regular-season achievements, on the other hand, don't compare to some of Wilt Chamberlain's statistical career achievements. During his rookie year in 1960, Chamberlain established himself as an NBA star. His salary was $30,000, making him the top-paid player in the league. As a freshman, he recorded 43 points and 28 rebounds. He made NBA history with his debut.
Chamberlain averaged 37.6 points per game during that season, breaking Bob Pettit's record by almost eight points. His 27 rebounds per game also broke the previous record. With the most valuable player award and Rookie of the Year award to his credit, he capped off his stellar rookie season. Additionally, he was named the MVP of the All-Star Game.
Wilt surpassed both records again in 1961 by averaging 38.4 points and 27.2 rebounds. Chamberlain became the first player to score 3,000 points and the only player ever to achieve 2,000 rebounds a season. He also set the record for rebounds in a single game with 55, which stands even today. He dominated his team's offensive and defensive rebounds, scoring over 30% of the points and grabbing over 30% of the rebounds.
A 50.4 point average was Wilt's response during 1962. Over 4,000 points were scored that season. There were only five other players that season to reach 2,000 points. In 1987, Michael Jordan scored 3,041, more than any player before or since.
It was the first time in NBA history, and for this reason only, that a player averaged more than 48 minutes per game, the standard duration for a non-overtime game. As a result of an ejection during an overtime game, Wilt missed eight of a possible 3,890 minutes that season. The season saw him score 50 points or more in 45 games. Michael Jordan, in his entire career, scored more than 50 points 37 times.
4,012 people gathered in Hershey, Pennsylvania, on March 2, 1962, to watch the Eagles play the Colts in a pickup basketball game. In the game, Wilt Chamberlain scored 100 points, an NBA record. He scored 23 points in the first quarter and 41 by halftime against the backup center of the New York Knicks.
Wilt the Stilt had reached 69 points by the end of the third quarter, and the crowd was clamoring for him to break his own NBA record of 78 points in a game. With five Knicks quintuple-defending in the fourth quarter, Wilt continued his dominance. He scored 31 points and 100 points for the game. His 25 rebounds contributed to his 100 points.
In the history of professional sports, his performance is thought to be the greatest single-game performance ever. He is often believed to be the only person who will ever score 100 points in a game, a record that is widely believed to never be broken. Kobe Bryant boasts the closest scoring record to Wilt's with 81 points in 2006.
Throughout the next few years, Wilt continued to score highly. During his first seven seasons, he led the league in scoring. Despite the fact that the rest of his competitors were in a battle of wills, he dominated the race. NBA players who finished next to him on average scored almost eight points less than he did in seven of his scoring titles.
Also known as an ironman, Wilt excelled in the league. His 1962 record was 79 out of a possible 82 games when he played every second. He once played 47 consecutive games without missing a second of playing time. On average, he played almost 46 minutes per game over his career. During his 36th NBA season, Wilt played an average of more than 43 minutes per game, which placed him third among all players. This was his ninth season leading the league in minutes. For the entire period of his career, Wilt averaged nearly five minutes more than the next best NBA player.
With his scoring ability, Wilt was an excellent rebounder. He led the NBA in rebounding eleven times with his unbelievable 50-inch vertical leap. On two occasions, he fell short to Bill Russell, his closest rival. Having racked up 23,924 rebounds and 22.9 rebounds per game (22.9), he holds career records. His single-season rebounding totals are six of the top seven all-times. 14 out of 24 40-rebound games in NBA history have been played by him (Bill Russell records eight). Against Bill Russell in one game, he grabbed 55 rebounds, a record that will never be broken.
In 1967, Wilt was even better. Despite playing defense, he was still the league's top rebounder, grabbing 23.8 rebounds per game and shooting 59.5 percent on field goals. He became the first and only center to lead the league in assists over a full season (702).
One of his games set a single-game record for the most assists by a center, 21 in one game. His points per game were ranked fourth in the NBA at 24.3. Moreover, he led the Sixers to a third straight season in which they led the league in wins with 62.
The league's leading points per game would never be captured again by Wilt. The coach asked him not to do it, rather asking him to focus more on the defensive aspects of his game. He was able to take more selective shots, which may be responsible for his improved field goal percentage. In his last year playing basketball, he shot almost 65% from the field.
A total of 72 NBA records have been set or shared by Wilt Chamberlain. Whether in the statistics or areas of play, he excelled in every aspect.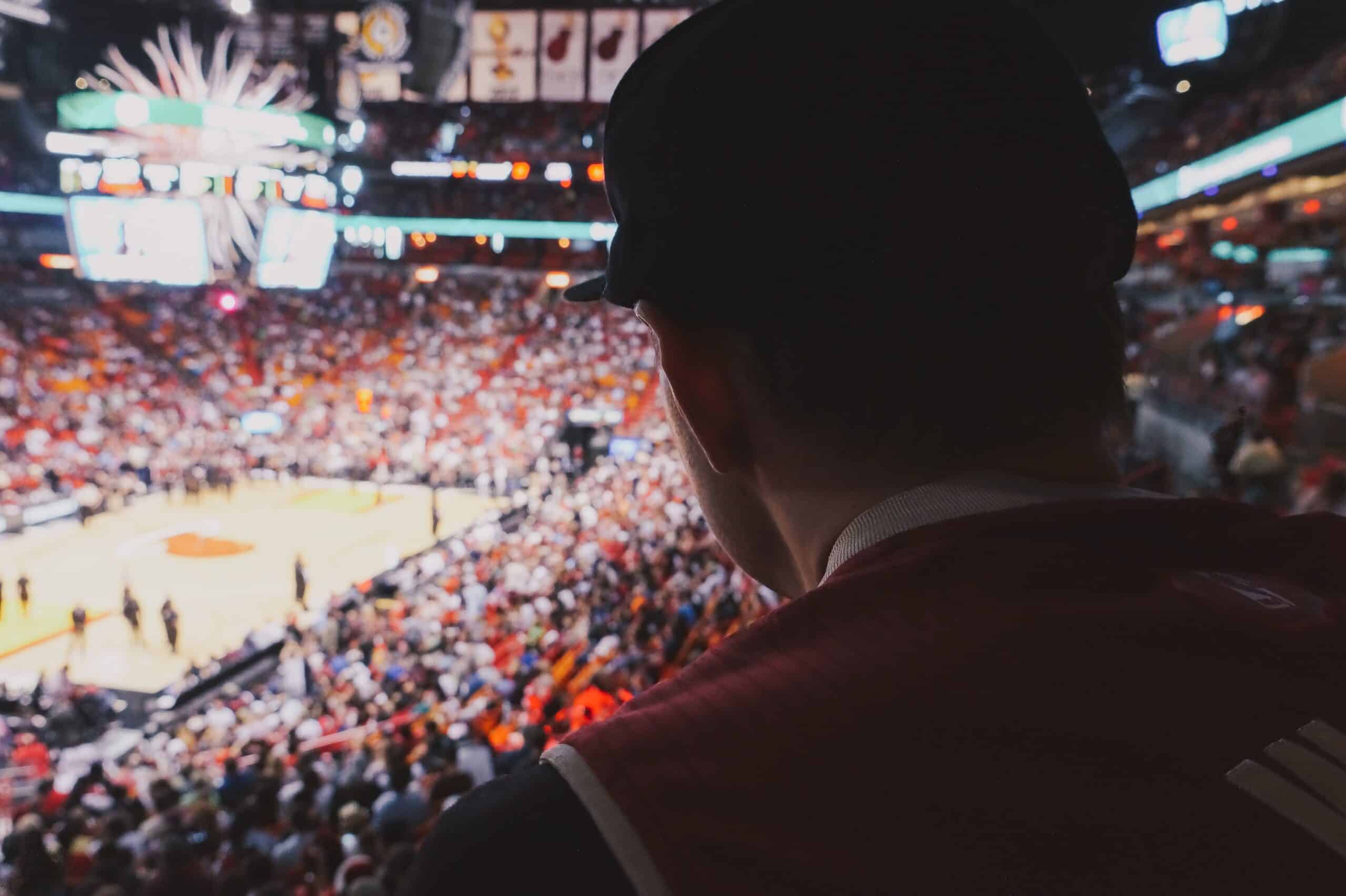 In 11 instances, he was the NBA's highest rebounder, and led the league in total rebounding, total rebounding per game, field goal percentage, free throw attempts, playing time nine times, points scored, points per game, field goals made and field goals attempted seven times, games played five times, and assists once. One of the league's worst free-throw shooters once ranked first.
In fact, Wilt had the highest player efficiency rating in the league during the next thirty years, which would not be invented until long after. A player efficiency rating, developed by ESPN Insider's John Hollinger, sums up every statistic a player possesses into one number.
A statistical point system is used by adding positive stats and subtracting negative ones. Afterward, player ratings are modified to account for minutes played (so starters are compared with substitutes). During his eight years in the league, Wilt led in PEF eight times and was the only player to record three of the top four single-season marks.
Chamberlain's performance in game sevens is the biggest difference between him and Jordan. "The Big Dipper" struggled a lot in postseason games. He did not achieve the same heights as his nemesis, Michael Jordan. Wilt showed no flair and was incapable of making important plays.
That decision cost him his reputation as a clutch player. He did not appear to be as dominant during the postseason as he was during the regular season, despite the fact that he was still considered an unstoppable force because of who he was.
Over the course of his 14-year career, Wilt won two NBA championships. It might have been possible for him to finish his NBA career with five championships if just three Game 7s were not contested late in his career.
There was no total collapse for Wilt in the playoffs, despite what you might think. During each of his first four seasons in the postseason, he averaged more than 33 points and 23 rebounds. Despite having an undisputed great season in 1962, he failed to win a championship in that season, a record that bears some similarities with many other sports' great season failures, such as Babe Ruth's in 1921, Tom Brady's in 2007, and Wayne Gretzky's in 1982.
Postseason Differentiators
Unlike Wilt, Michael was able to accomplish his task. This is especially true in the NBA Finals, time and time again. Michael Jordan, therefore, became basketball's all-time great, ranking even higher than Wilt Chamberlain.
It was Jordan's seventh straight record-tying win in the scoring title race. His career-best total of ten titles tied Chamberlains. His uncanny defensive ability made him the most feared player in basketball and for most of his career, he was regarded as both the best offensive player and the best defensive player. Throughout most of his career, he was undoubtedly the best player on both ends of the court.
His accomplishments were the first time two players won the scoring title and Defensive Player of the Year honors in the same year. A record ten years elapsed between the first and the last MVP award he won as a regular-season player.
In the three years that preceded his retirement at the age of 32, Michael won a record-breaking third championship in a row, which was the most titles he ever won in his entire career. After playing baseball for a year, he returned to basketball. The team he joined that had struggled in the postseason quickly became a champion once again. Throughout the next three seasons, he won an additional three titles.
The Bulls likely would have won eight titles in a row had MJ not retired for a year and a half in the middle of those championships. He won six championships as a member of the Bulls in consecutive seasons. During the biggest stage of his career, Jordan won the Most Valuable Player award six times.
Jordan defeated his biggest rivals to the same degree that Wilt Chamberlain lost to Bill Russell repeatedly. Having been eliminated three consecutive postseasons by the Detroit Pistons, he finally defeated his old rival in 1991. He won championships against the Lakers, Rockets, Suns, SuperSonics, and Jazz (twice). During his career, he defeated a number of formidable foes in the Finals: Magic Johnson, Clyde Drexler, Charles Barkley, Gary Payton, and Karl Malone.
Michael Jordan might be the most clutch athlete in history. He increased his scoring average from the regular season to the postseason by over 10 percent.
In the history of basketball, he has made some of the most memorable clutch plays: among them, the walk-off shot he made against the Cleveland Cavaliers in 1989, his double-overtime 63 point effort to the NBA champion Boston Celtics in 1986, his 38 games five points in the "Flu Game" of the 1997 NBA Finals versus the Utah Jazz, the game six-shot that won the series against the Utah Jazz in 1998… the list is endless.
How the Stars' Teammates Factor Into Their Success
Jordan
Would Scottie Pippen have ended up with the Bulls if he wasn't traded to them on draft day? Would Michael Jordan hold the same status as he does today? Could Jordan have won as many NBA titles without Pippen?
Among the many accolades that Scottie Pippen received is the fact that he played a pivotal role in Jordan's development. His role in Jordan's development is regarded by many as the most important in NBA history. His presence pushed Jordan to win championships throughout their years.  
Jordan wasn't willing or able to do what Pippen accomplished. As a result, Jordan could roam the lanes to intercept passes while Pippen guarded the opponent's best offensive player. Jordan and Pippen have their defensive prowess to thank for their six championships. Pippen is viewed as the best defensive wing player of all time, considering he had the ability to score more, but allowed Jordan to do so and was a superb passer.
Without Jordan, Pippen would probably not have won a championship, but yet, Jordan might not have won a championship without Pippen.
Chamberlain
Although Chamberlain was a powerhouse on offense, his latter years saw him on the other side of the court more often, thanks to his coach, who ultimately decided that his size was more useful for defending. He had teammates like Billy Cunningham and Hal Greer supporting the Sixers on offense, although sometimes Chamberlain would get irritated when his teammates missed shots that he felt he could have made. Throughout the slight turmoil, the decision led to Philadelphia winning a championship in 1967.
Wilt vs Jordan Comparison: Conclusion
For a lifetime, Michael Jordan dominated the basketball world, on and off the court. There has never been a man more trusted to make the final shot. As an athlete during the final seconds of a game, MJ was more feared than anybody else. Basketball fans put their faith in him more than any other basketball player to bring his team to victory when it counted most.
Only Wilt Chamberlain has surpassed his regular-season accomplishments. However, not even Wilt Chamberlain can duplicate or surpass his postseason accomplishments and accolades, nor can anybody in the history of professional basketball.
Michael is not just the best basketball player in history, but he is the most dominant athlete in the history of mankind.