Latest posts by Jonathan Tieman
(see all)
It has been discussed whether or not LeBron James can surpass Michael Jordan as the greatest player of all time since he was deemed The Chosen One. During his childhood, he idolized Michael Jordan, dressed like him, wore his shoes, and internalized his style of play. The number 23 was even his when he joined the league.
The NBA Finals series was LeBron's eighth consecutive finals appearance in 2018. His record now stands at 4–6, with ten in all. Among the six rings Jordan has won, they have come in six appearances. When resolving debates about who is the best player, the rings argument is often used to put MJ ahead of LeBron.
In reality, rings should not be considered so heavily. According to this definition, Bill Russell won 11 championships in his 13-year career to win the title of greatest basketball player of all time.
Considering the impact one player can have on the game, it is important to know who is considered the GOAT of basketball. One player in basketball can make a huge difference, unlike 53 men in football. To decide who the greatest of all time is, you need to assess the key factors contributing to this decision.
Why Michael Jordan Is the GOAT
More awards are held by Jordan. Besides having a better Finals record, he also has two more rings than LeBron. He has also been recognized as an All-Defensive selection three more times, as well as MVP honors once more. Another difference is that he has achieved Defensive Player of the Year, which James has not yet achieved. LeBron is still a ways off from his goal of six rings, but his dominance in achieving his fourth has taken him that much closer.
Why LeBron James Is the GOAT
As evidenced by his statistics, LeBron James is a better player on the whole. The overall point total may have been higher for Jordan; however, LeBron is a better shooter from the two- and three-point range. As well as this, LeBron has far better passing and rebounding skills than Jordan ever did, yet MJ also scores more points per game.
Jordan is slightly ahead of LeBron on the efficiency rating scale, with Michael being the top player overall in NBA history. Although Michael averaged more steals per game, both players were even with their blocks. However, LeBron was also more likely to turn over the ball. King James' career stats seem to prove that he is capable of being a successful athlete in all areas of the game, not just in scoring.
While in the Finals, LeBron loses a small edge in shooting efficiency, although he excels more than Jordan in passing. However, LeBron does not score as many points as Jordan, so it's hard to say how great he is.
With his offensive advantage, he takes a dominant position on defense, leading in blocks and nearly equaling Jordan in steals. The Finals were won by Jordan, so they have a better record overall. On a personal level, however, both in the regular season as well as in the Finals, LeBron excels in more categories than Jordan.
Championships
Jordan has the upper hand in this category at the moment. Jordan's number of championships compared to James' is the number one factor when debating who's better. As far as people are concerned, this has cemented Jordan as the GOAT.
Six championships have been won by Jordan, while only four by James. Jordan went 6-0 in the finals, while James sports a 4-6 record. James' mediocre record in the finals gives Jordan an advantage over him simply because of that.
What is the possibility of James winning two more championships before he retires, which would cement him as the greatest of all time? The finals record of James will be a concern for many because of the overall record he'll have, but if he wins as many championships as Jordan did, it'll be hard to argue that he's not the greatest.
Debating who the best is includes even James' playoff record. A team's playoff and finals records will determine whether James is the greatest of all time, which is why winning a few more championships and improving those records are so important for him.
Stats
When all is said and done, James is doing better than Jordan on a statistical basis. James currently has a greater career point total, rebound total, assist total, and block total when compared to Jordan. James may surpass Jordan by the time he retires in the steals category; the only category Jordan leads right now.
In the few years left for James, his stats are sure to improve, and he will continue to maintain his lead over Jordan. Statistical analysis is equally important to a lot of people as championships because it reveals how an individual performed. Therefore, James will have an advantage in this category.
Who Was More Clutch, LeBron, or Jordan?
Having the ability to hit the big shots is one of the most important components of basketball. If you want to be a great leader, an alpha male, and be considered one of the greats, then you must be able to step up and win—many reference Jordan as the greatest clutch player of all time.
LeBron, on the other hand, has long been criticized for his lack of "clutchness" in comparison to Michael Jordan or even Kobe. The playoff statistics for LeBron and Michael were compiled, and their career numbers were compared to games in which they faced elimination and those in which they could eliminate their opponents. Here are the findings:
LeBron Is More Clutch than Jordan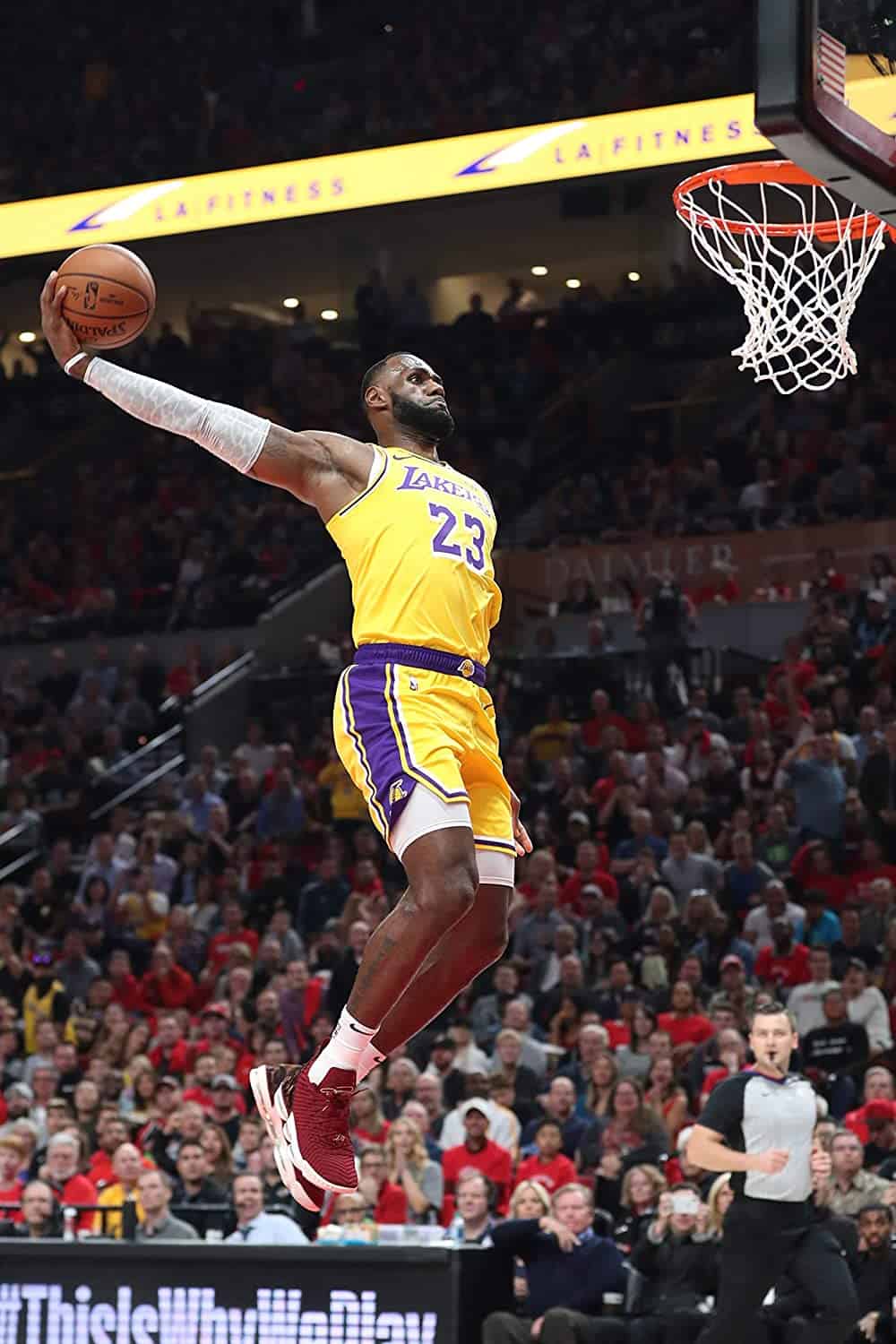 LeBron is clearly a better clutch player than Michael Jordan, as evidenced by the statistics. Jordan's winning percentage was 75% in situations where he had a chance of eliminating an opponent. With the exception of free throw percentage and turnovers, his numbers declined in every one of the eight main statistical categories.
His shooting was 9% worse, with 1.4 fewer rebounds, 2.1 fewer assists, .8 fewer steals, and .6 fewer blocks. Only .8 fewer turnovers made up for his improvement in these games. When he wasn't able to put opponents away, he struggled to score, assist, and rebound effectively.
Jordan, however, rose to the occasion when faced with elimination. MJ had a winning percentage of 41.6% in his career in elimination games. As Jordan approached elimination, his field goal percentage, free throw percentage, steals, and turnovers started to slip.
On the other hand, he improved in rebounds, assists, blocks, and points. Though his shooting was slightly worse, he scored more points. The number of rebounds and assists he scored each game increased significantly as well. Faced with elimination, he missed 5.7% more free throws per game and turned the ball over 1.5 more times.
The best record LeBron has had when facing the prospect of eliminating an opponent is 36-11 or 76.6%. LeBron improved in four of eight categories while remaining stable in one. Among his other improvements, he improved in rebounds, steals, blocks, and points per game. His point total increased by 1.2 points, 1.7 rebounds, and .2 blocks.
His overall field goal percentage goes down 2.9%. He also turns the ball over the same amount as he does in any given season. James simply becomes more involved in games where he can end his opponent, but many of the figures he adds to these games barely increase.
As soon as James realizes he is going to be eliminated, he completely changes. He improves in seven of the eight main categories. He shoots 3.5% better, pulls down 5.6 more rebounds per game, adds 1.8 more assists, .8 more steals, .8 more blocks, and 1.3 fewer turnovers. He loses 7.9% of his free throw percentage when facing elimination.
His game changes dramatically when he is on the brink of elimination. In every way possible, he improves his efficiency on the court: scoring, rebounding, involving others, and he significantly improves his defense.
LeBron is a much better clutch player than Jordan. As long as there was a chance to eliminate their opponents, LeBron will win 1.6% more often. There is 16.7% more of a chance LeBron wins when the chips are down. While facing elimination, Jordan didn't significantly improve in most categories.
Almost every category was improved in LeBron, but the improvement was incredible when he faced elimination. There is no argument that LeBron plays better in crunch time. The Cleveland Cavaliers star has also made more game-winning shots with five seconds remaining than Michael Jordan. Jordan did not make as many of these spectacular shots as James did.
How did the Stars' teammates Factor Into Their Success?
Michael Jordan
Would Scottie Pippen have ended up with the Bulls if he wasn't traded to them on draft day? Would Michael Jordan hold the same status as he does today? Could Jordan have won as many NBA titles without Pippen?
Among the many accolades that Scottie Pippen received is the fact that he played a pivotal role in Jordan's development. His role in Jordan's development is regarded by many as the most important in NBA history. His presence pushed Jordan to win championships throughout their years.
Jordan wasn't willing or able to do what Pippen accomplished. As a result, Jordan could roam the lanes to intercept passes while Pippen guarded the opponent's best offensive player. Jordan and Pippen have their defensive prowess to thank for their six championships. Pippen is viewed as the best defensive wing player of all time, considering he had the ability to score more, but allowed Jordan to do so and was a superb passer.
Without Jordan, Pippen would probably not have won a championship, but yet, Jordan might not have won a championship without Pippen.
LeBron James
When discussing the supporting cast, one must mention Kyrie Irving, who despite occasional statistical blips in a series that could have been a nightmare, never looked back during the playoffs in 2016. In an age when ball movement and efficiency are rewarded, Irving reaffirmed his iso-heavy style by having a key role in beating the Warriors, coming back from a 3-1 series deficit. Had it not been for LeBron's brilliant play, he would have been a deserving Finals MVP.
When James was with the Miami Heat in 2012 and 2013, Wade and Bosh assisted him with the second championship, as the series reached seven games.
The question remains: Will Carmelo Anthony and LeBron James, both in their late 30s, form an unforgettable duo that will propel the Lakers to their next championship this coming postseason?
Lebron vs Jordan Comparison: Who's the Best Basketball Player Ever?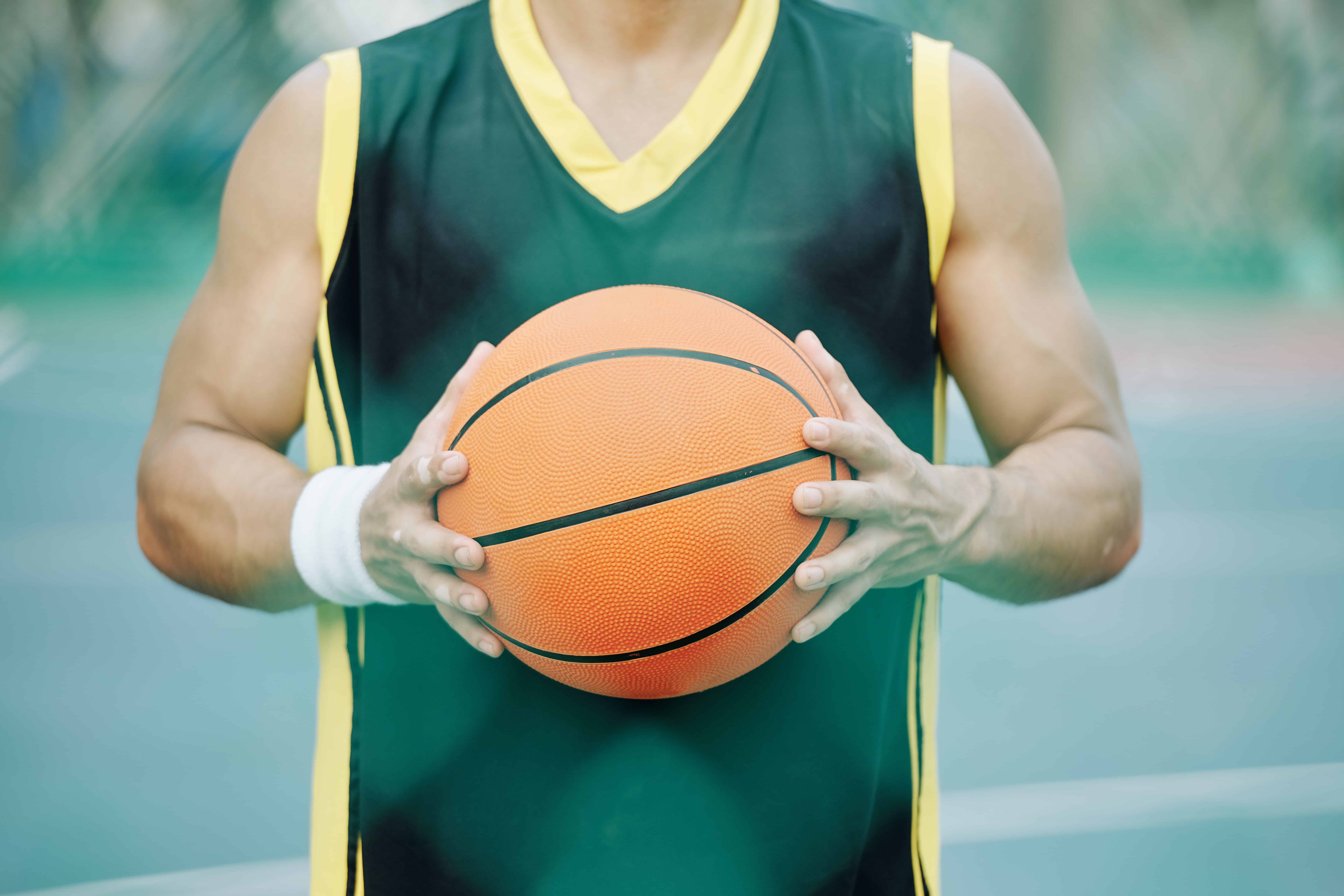 According to statistics, LeBron James is the better all-around basketball player. On the other hand, Michael Jordan was the better scorer. While he excelled on the biggest stage, he would frequently fail in the playoffs and rarely defeat his biggest rivals. However, James benefited from better teammates than Jordan. LeBron played in a much weaker conference than MJ but played in a much stronger league. Who is the real GOAT?
GOAT debates are often polarized by how tough competition has been for these athletes. Magic, Bird, Malone, Barkley, and many other athletes were formidable opponents for Jordan in the 80s and 90s, and James has faced Durant, Curry, Kobe, Duncan, and so many others during the 21st century.
Because of the inability to declare one era better than another, as well as the inability to compare playing styles, it's difficult to make comparisons. Despite this, players today are undoubtedly better than they were when Jordan played due to the fact the sport will improve naturally as players gain access to better trainers, medicine, and other resources.
There is a lot of talk about how athletes in the 90s would have been just as good if they had access to the resources currently available. Consequently, you can't compare the level of competition between the two. Furthermore, you can't tell whether either of the athletes would've been more successful if they had played in the other era of NBA play because both styles of play have changed. Ultimately, the decision in this category will depend on personal preferences.
Jordan and James are arguably the two greatest players in NBA history, regardless of who you believe to be the best. It is clear that both athletes have made a significant impact on the sport of basketball and that they will continue to influence the NBA for decades to come.