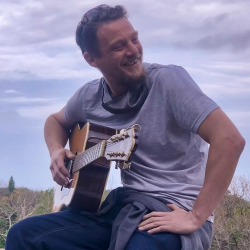 Latest posts by Tom Allport
(see all)
Dr. Siovaughn L. Funches (previously Funches-Wade) is the former wife of retired NBA star Dwyane Wade. Siovaughn Funches has a Master's Degree in Professional Counseling from Capella University in Minneapolis, Minnesota.
Funches founded the 'Women of Worth Foundation' and 'A WOW Women Publishing Co.' The Women of Worth Foundation is a Christian, non-profit organization focused on women's issues. Funches is also a published author, motivational speaker, and counselor for sufferers of domestic abuse.
Siovaughn Funches Facts
Full Name: Dr. Siovaughn L. Funches
Birth Date: 09/06/1981
Birth Place: Chicago, Illinois
Nick Name: Sio
Nationality: U.S
Siblings: Garrica LeAnna Woods
Children: Zaire Blessing Dwyane Wade, Zion/Zaya Malachi Airamis Wade
Husband: Former husband – Dwyane Wade (M. 2002 D. 2011)
Profession: Author, Motivational Speaker, Councillor
Salary: Approx $40,000
Net Worth: Estimated $100,000
Awards:
Last Updated: 07/22/2021
Siovaughn Funches Birthplace and Early Life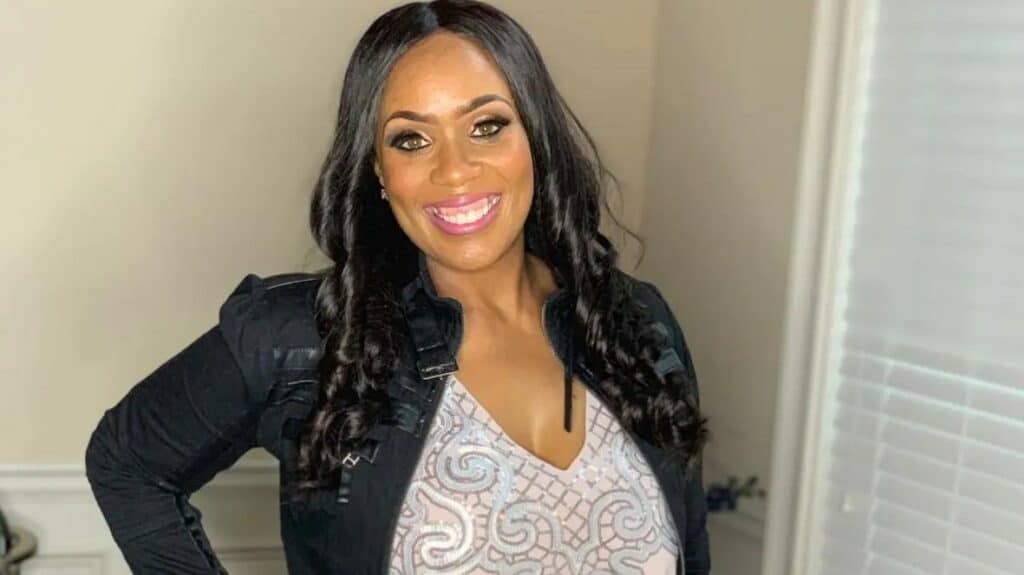 Siovaughn Funches was born in Chicago, Illinois in 1981 to her parents Frank and Darlene. She attended high school at the Harold L. Richards High School in Oak Lawn, where she became friends with Dwyane Wade.
Siovaughn Funches and Dwyane Wade started dating when Funches was only 15, and circumstances soon brought them closer together. Dwyane Wade's mother was in and out of prison due to drug problems which forced him to live with his abusive father.
After suffering abuse at the hands of his father Dwyane Wade confided in his best friend and girlfriend Siovaughn. Siovaughn's mother had said to Dwyane Wade "I would never let a child sleep on the street, or go without food". Following an incident with his father, Dwyane Wade and his younger sister arrived at the Funches' family home at 3 am.
When Dwyane and his sister arrived that morning with 2 garbage bags of belongings he asked Darlene Funches "Did you mean what you said?" Siovaughn Funches mother said she had meant every word, to which Dwyane replied "Momma, I'm home".
Siovaughn Funches was away at college at the time and did not even know that Dwyane had moved in with her mother. Dwyane was about to start his final year of high school and Darlene decided that Dwyane and Siovaughn needed to focus on school. Thus she did not tell Siovaughn of the development until later.
At the time the Funches family was grieving over the loss of Siovaughn's sister who had died in a car accident in 2001. Darlene Funches speaks with humility about caring for Dwyane Wade. "God provided for my children and at the same time provided for Dwyane. I didn't do anything special for him."
Siovaughn Funches Early Relationship with Dwyane Wade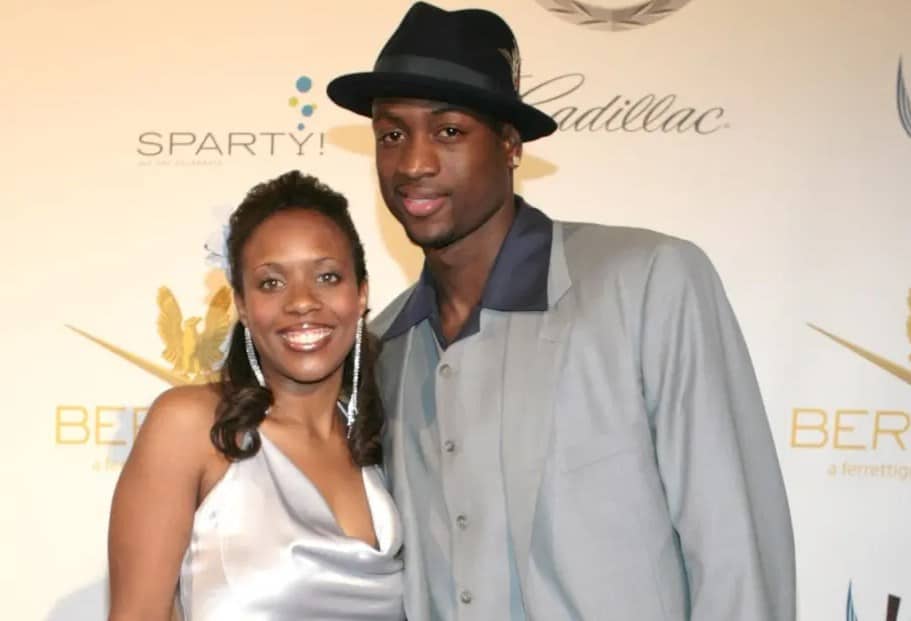 Dwyane Wade set basketball records for his high school but was only recruited by a single university due to sub-par academic achievement. Dwyane was excluded from representing Marquette University in his first year. By his Sophomore year, however, Dwyane's grades had improved enough to allow him to join the university team.
2002
In 2002 Siovaughn Funches moved to Wisconsin and joined Dwyane Wade at Marquette University. At the end of his sophomore year, Dwyane Wade was a prospect for the NBA draft. Siovaughn however had just given birth to their first child Zaire and requested that he continue on at university for another year. Siovaughn felt that the couple needed to cement their relationship and build a sturdy foundation for the young family.
Darlene Funches also expressed concern over Dwyane leaving college early. She felt that it would be more beneficial for him to complete 3 years at university. With 3 years of college under his belt, it would be easier for him to gain a degree. He finally agreed to wait another year before joining the NBA draft.
2003
In the 2003 NBA draft, Dwyane Wade was 5th pick overall and was drafted to Miami Heat. Siovaughn and Dwyane moved to Miami, and Siovaughn was happy. Her husband's dreams of being an NBA star were becoming a reality. After a great 2003 season, Dwyane Wade was named to the 2004 NBA All-Rookie team.
2004
Wade was voted 3rd overall in the 2004 rookie of the year. He was beaten out by Carmelo Anthony and one of the greatest names in Basketball in recent years – LeBron James. Life seemed to be going well for Siovaughn Funches. Living in a mansion, driving luxury cars in Miami while married to a budding NBA star.
2005
In 2005 Miami Heat signed Shaquille O'Neal to their team roster in a $100 million deal. Playing in such illustrious company affected Dwyane Wade and not in a positive way. Siovaughn claims that during an argument Wade threatened that she would "move back into your mother's house".
Siovaughn Funches Professional Career
2006
Despite problems with injury, Wade's basketball game was improving and he became the 5th youngest player to win the Finals MVP trophy. Funches' and Wade's relationship was not as successful as his career on-court, however. Siovaughn was convinced that he was cheating on her, and claims Wade became vocally and physically abusive.
In 2006 Siovaughn Funches founded the "A Woman's Worth Foundation", and to this day remains the foundation's president.
2007
In May 2007 Siovaughn Funches gave birth to the couple's second child – Zion. Sadly, the birth of their second son was not enough to save their relationship. Just weeks after Zion's birth, the couple separated. Dwyane Wade filed for divorce a few months later citing "irreconcilable differences" and Siovaughn Funches moved back to Chicago.
The divorce proceedings would continue for years with the couple filing multiple lawsuits against one another. Funches also opened a lawsuit against Gabrielle Union claiming she was responsible for her separation from Wade.
2008
The years following the separation of the couple would see Funches and Wade in the news headlines. She was charged by police for resisting arrest and failing to return the children to their father following visitation. Funches claims that the children were not placed in her care during the first visitation.
Siovaughn Funches alleged that Dwyane Wade had abused his children. Wade sued Funches claiming the allegation was false and she rescinded the accusation.
Funches was photographed with a handwritten sign claiming the NBA star had left the family "on their knees and homeless". Following the news story, Wade claimed that Funches was mentally unstable.
2009
In 2009 Siovaughn Funches earned her Bachelor's of Science degree in Psychology from Phoenix University in Arizona. She went on to gain her professional certification from Capella University, in Minnesota.
2010
In 2010 the couple's divorce was finalized, but it would be another year before Wade was successful in gaining full custody of the children. The court battles raged on, however. Funches appealed against the court's custody decision but the appeal was overturned in December 2011.
2012
2012 saw Dwyane Wade release his autobiography entitled – "A Father First: How My Life Became Bigger Than Basketball".
The same year Siovaughn and Darlene Funches appeared in a three-part interview on "Real Talk with Keitta". Siovaughn felt that Dwyane Wade's fame had allowed him more of the media spotlight. As such, she invited the talk show host to document her side of the story.
2013
In 2013 Funches was awarded $5 million in the divorce settlement. One of the reasons the settlement took so long is that Funches continuously switched her legal representative. Funches went on to open a lawsuit against her 13th divorce lawyer Brian Hurst, for 'tricking' her into accepting the $5m settlement.
2014
In 2014 Siovaughn Funches graduated Magna Cum Laude from The John Marshall Law School with a Juris Doctorate degree in Law. She also has a doctorate in Theology, but information on which institution she graduated from, and when, is limited.
2015
Upon completion of the divorce settlement, both parties signed a "non-disparage" agreement. Since then Funches has regretted signing the agreement. She opened legal proceedings to have the "non-disparage" ruling overturned, stating "My voice isn't for sale, my story isn't for sale". There is little information on the ruling of this case.
2016
In 2016 Siovaughn Funches published her book "The True Story For God's Glory – The Life Of Siovaughn L. Funches-Wade" Either there were no "disparaging" remarks made about her ex-husband in the book, or she was successful in overturning the non-disparage agreement. In any case, there has been no backlash from Dwyane Wade's attorneys following the book's launch.
2017 – present
It seems as if Siovaughn Funches expressed all that she needed to about her marriage to Dwyane Wade in the book. Since its publication, Siovaughn Funches has been focused on her career as a counselor and motivational speaker.
Her latest book entitled "You Gotta Let God Finish" is much more focused on her religious and motivational work.
Siovaughn Funches Family
Siovaughn Funches' parents Darlene and Frank divorced when Siovaughn was only 3 years old. Adding to the difficulty of being a single parent, Darlene Funches' oldest daughter Garricka Leanna Woods was tragically killed in a car accident in 2001.
Siovaughn Funches gave birth to Zaire Blessing Dwyane Wade on the 4th of February 2002. 5 years later Zion Malachi Airamis Wade was born on the 29th of May 2007.
Dwyane Wade explains in his 2012 autobiography that he knew his son Zion "Wasn't on the boy vibe" by the age of 3. Zion, now known as Zaya came out as transgender in 2020. Her father, Dwyane Wade credits his second wife Gabrielle Union for giving him "different lenses" to look at the world.
Wade, speaking hypothetically says – "I had to ask myself – 'What if your son comes home and says he's gay?' How are you going to act?" Dwyane continues, "It ain't about him. He knows who he is. It's about you."
Siovaughn Funches has been unusually quiet on the subject of her daughter's gender choice. Whether her reticence is due to religious or personal beliefs is impossible to say. However, despite Zaya's request to be referred to as she or her, in a 2020 interview, Siovaughn Funches still referred to Zaya as her 'son'. Siovaughn was talking about giving birth to Zion at the time, so this may have just been a slip.
Siovaughn Funches Net Worth and Career Earnings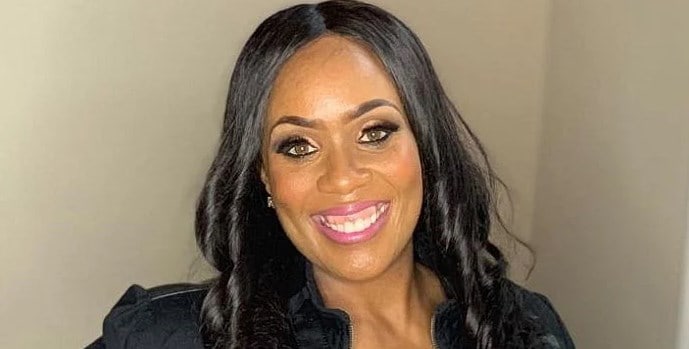 Despite being awarded $5 million in the divorce settlement from Dwyane Wade, Siovaughn Funches' current worth is estimated to be around $100,000. She currently earns in the region of $40,000 annually, most of which is from her work as a motivational speaker and counselor.
Siovaughn Funches Social Media
Siovaughn Funches is not particularly active on social media, most of her public accounts on Facebook and Twitter are focused on her "Women of Worth Foundation"
Video of Siovaughn Funches
This is part one of the 2012 interview from "Real Talk With Keitta"
FAQs
Question: Who is Zaire Wade's mother?
Answer: Siovaughn Funches
Question: What is Siovaughn Funches' net worth?
Answer: Estimated $100,000
Question: Who is Xavier Wade's mother? 
Question: Does Dwyane Wade have custody of Xavier Wade?
Answer: Yes, Dwyane Wade has parental and legal custody of all 3 of his children from previous relationships – Zaire, Zion/Zaya, and Xavier. Dwyane Wade has a daughter from his current marriage to Gabrielle Union – Kaavia, and he also has custody of his nephew Dahveon Morris.
Research Citations
Continue Reading Related Bios from NBA Personalities: