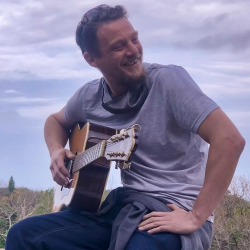 Latest posts by Tom Allport
(see all)
Julian Newman is a 19-year-old American basketball wunderkind. Julian Newman became a viral sensation on youtube in 2012 when highlight clips showed his incredible dribbling and long-range shooting ability.
Newman was in the fifth grade and only 70lbs when he started playing Varsity basketball.
Julian Newman Quick Facts
Full Name: Julian Newman
Birth Date: 09/06/2001
Birth Place: Orlando, Florida
Nick Name: Handles
Nationality: US
Siblings: Jaden Newman
Parents: Jamie Newman (father) & Vivian Gonzalez (mother)

Partner / Spouse: none

Profession: Basketball
Current Salary: N/A
Awards:
Last Updated: 06/23/2021
Julian Newman Birthplace and Early Life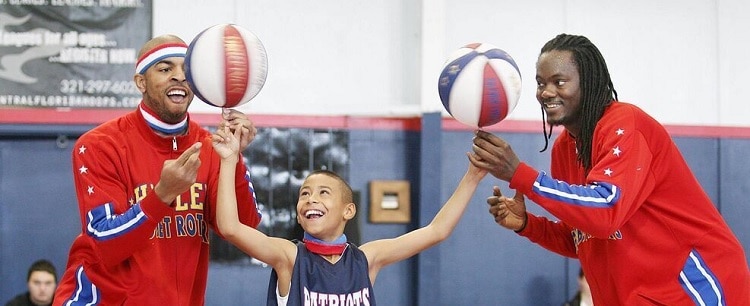 Julian Newman was born in Orlando, Florida, in October 2001. By the tender age of 3, young Julian had adopted the same passion for basketball as his parents.
Both Julian's father, Jamie Newman, and mother, Vivian Gonzalez, played point guard for their schools.
Jamie Newman immediately began to nurture Julian's passion for basketball. Julian Newman was training with a regulation-sized ball that came almost to his waist.
His father signed him up to local recreational leagues to play with and against kids much older and taller than himself.
Soon they had developed a particularly rigorous training regime that had Julian throwing a minimum of 500 successful baskets every day.
2012
Julian Newman's father, Jamie, started teaching at Downey Christian school in 2012. Jamie Newman also started coaching the basketball team. Julian Newman enrolled in the school at the same time.
Julian Newman was very quickly promoted out of the middle school team. But even so, many of his much larger varsity opponents struggled to cope with the pint-sized point guard.
Julian's father sent a highlight reel to Maxpreps featuring his son's skills, claiming, "He does stuff that hasn't been done before…". Then, in December, an article was published about the fifth-grader playing for his varsity team.
Almost immediately, the highlight video featuring Julian's talent that accompanied the article went viral. Within day's Julian was international news.
Julian Newman YouTube and High School Career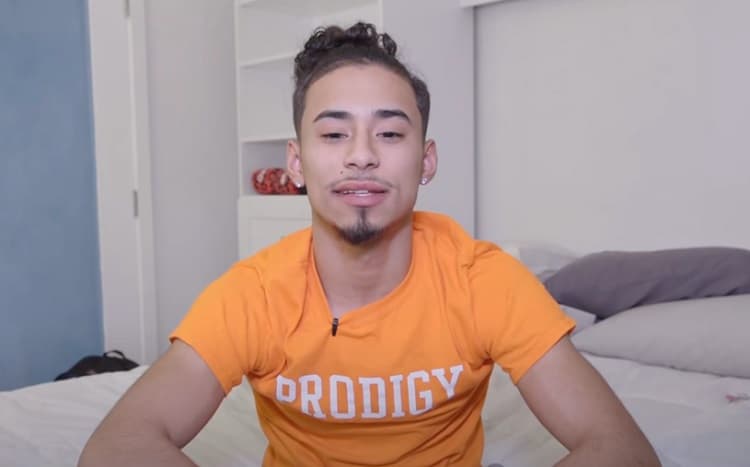 2013
Julian Newman began to make waves in the larger basketball community. He performed at halftime, pleasing the crowd as a guest ballboy for Orlando Magic. In addition, Julian Newman had reporters from all over the country requesting interviews.
After interviews with top newspapers, including the New York Times, Julian Newman appeared on 'Good Morning America.' It seemed as if he was receiving more media attention than some NBA stars at the time.
Julian Newman was only 12, and in December that year, the Huffington Post said he was "the best sixth-grade basketball player you've ever seen."
Julian Newman's 2012-13 season averages – 22 games, 12.2 points, 10.5 assists, and 3.7 rebounds per game.
2014
After millions of youtube views, the Tampa Bay Times published an article headlined "Meet the most marketed 12-year-old basketball player in the world".
A former college basketball talent scout wrote the article. He was intrigued by the hype surrounding Julian Newman. So he went to watch him play in a few competitive games and several one-on-one matches.
Just as expected, his opinion as a talent scout – Despite his impressive handling, at 12 years of age, Julian is too young to recommend to a college.
Julian Newman's 2013-14 season averages, 22 games, 17.4 points, 9.8 assists, and 3.6 rebounds per game.
2015
In 2015, while in seventh grade, Julian Newman became the youngest player to score 1000 career points while playing varsity basketball. The same year the family established their clothing brand Prodigy.
Julian Newman's 2014-15 season average – 25 games, 19.8 points, 10.2 assists, and 4.3 rebounds per game.
2016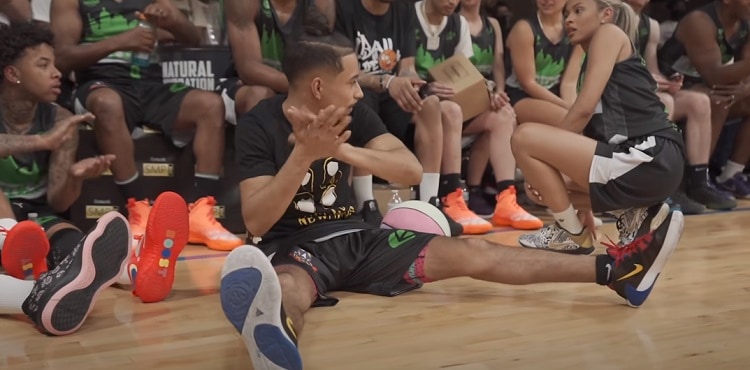 Julian Newman competed at the Middle School Hoops (MSHTV) television challenge in the Fall of 2016. Despite netting 52 points in a match against Kyree Walker (who scored 40 himself).
Julian Newman lost out to Kyree in the vote for the competition's top player, coming in second place.
Julian Newman's 2015-16 season averages – 30 games, 23.9 points, 11.4 assists, and 3.6 rebounds per game.
2017
2017 saw a change in the trend of Julian Newman's on-court stats. He posted his highest points average yet, with a 28.6 average from 33 games.
But this was no surprise. Julian Newman's point average had been improving year on year; As you'd expect, Julian was growing to become a more competitive size among his older competition.
Julian Newman also posted his highest rebound average so far, but the additional possession did not appear to be shared with his teammates.
The most significant change in trends was the drop in Julian Newman's assists stats. Dropping to 8.5 assists per game, this was an all-time low for Julian Newman. Up until now, he had averaged a double-double every season except one.
Julian Newman's 2016-17 season averages, 33 games, 28.6 points, 8.5 assists, and 4.6 rebounds per game.
2018
Still, only in his sophomore year at high school, Julian Newman broke Teddy Dupay's Florida record set 20 years prior. Amassing a total of 3,873 points in his state varsity basketball career.
Once again, Julian Newman posted an improved points average, but the concerning slump in his assist numbers continued. Thus, dropping another assist point on his previous season's record.
Julian Newman's 2017-18 season averages – 33 games, 32.7 points, 7.5 assists, and 4.3 rebounds per game.
2019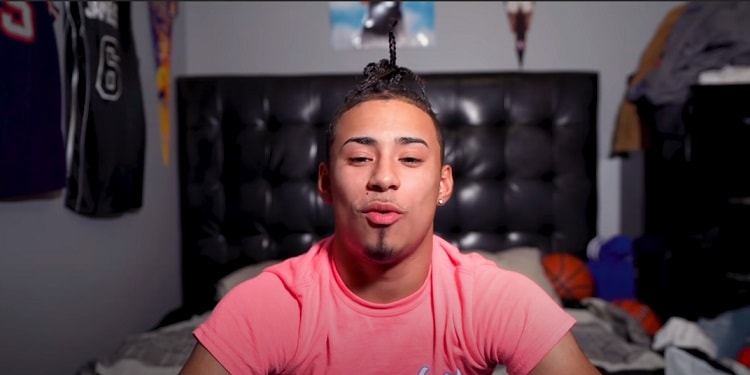 By the end of 2019, Julian Newman had increased his point average again to 36.2. This showed an increase in averages of around 4 points per game, year on year since 2012.
Testament to his growing confidence, Julian posted his highest rebound stats so far with 5.4 boards per game. But Julian Newman's assists average dropped again, this time to just 6.9 assists per game. Compared to his best seasonal average of 11.4 in the 2015-16 season.
Julian Newman's teamplay was suffering. Whether this was due to a drop in confidence in his teammates or a greater effort to be the team's star is unknown.
In 2019 the Newman family created the reality TV show produced by Overtime called "Hello Newman's" The show was launched off the back of the basketball talent of Julian and younger sister Jaden. However, the show focuses mainly on Jamie Newman.
Julian Newman's 2018-19 season averages – 36 games, 36.2 points, 6.9 assists, and 5.4 rebounds per game.
2020
In 2020 Julian Newman enrolled in Prodigy Prep, a basketball focussed school founded by his father, Jamie Newman.
Prodigy Prep 2019-20 stats, wins – 1, losses – 7
It is normal for a new school to struggle in its first season. But the decision to enroll Julian in a brand new school may have been a detrimental one. Especially at such a late stage in his education.
Despite winning only a single game in the 2019-20 season. Julian Newman still posted impressive averages. 2019-20 season averages – 8 games, 32.3 points, 6.9 assists, and 5.4 rebounds per game.
247 sports has Julian Newman ranked with 0 out of 5 stars for his graduation season in 2020.
Julian Newman College & Professional Career
2021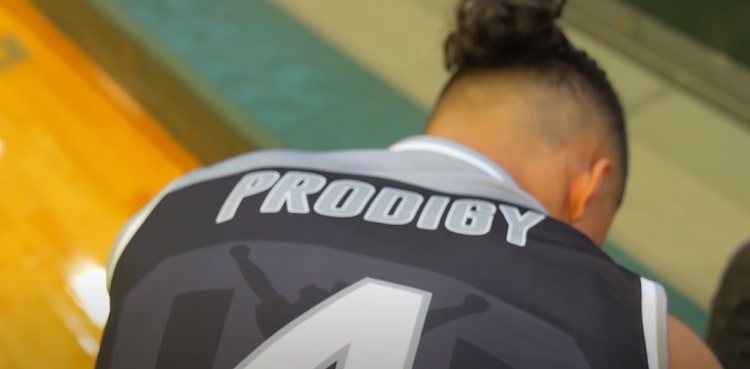 Following Julian's high school graduation in 2020, Jamie Newman claims to have received offers from 15 D1 colleges. Those colleges included top D1 schools such as Kansas and Florida.
Upon closer inspection, it appears that the interest from some of the colleges is false. The head coaches from both Kansas and Florida have gone on record saying that they aren't recruiting Julian Newman at this time.
Julian Newman also stated an interest in playing abroad either in Australia, Japan, or Spain. Jamie Newman also hinted at international leagues in Germany, China, and Italy could be Julian's first professional destination.
Despite these claims, Julian Newman is yet to sign with a D1 college or a professional team.
The consensus is that Julian Newman is too short to have a successful career, at least in the NBA. At 5'7" (1.7m), Julian is 12 inches shorter than the NBA average and two inches shorter than the NBA height cutoff of 5'9".
In addition to being shorter than the other players, there are other challenges too. One foot in height equates to about 55lbs in weight at the same Body Mass Index (BMI). This means the average NBA player will be over 50lbs heavier than Julian Newman.
Julian Newman Video
This video posted in 2014 shows some of Julian Newman's intense training sessions.
TV Show "Hello Newman's"
Julian Newman is focused on maintaining his youtube celebrity and creating new episodes of the family's reality TV show. The content of the show is quite telling.
While the storylines seem to focus on the basketball talent of Julian and Jaden Newman. The main character in the show is Jamie Newman.
Jamie Newman continues to sing the praises of his kids with an unshakeable belief that Julian will become the NBA's "next big thing."
It's impossible to say whether Julian Newman will have a successful basketball career. Regardless of his clothing brand sales, the chances are slim that he will challenge Micheal Jordan or LeBron James in the NBA hall of fame.
Julian Newman Family & Partner
Julian Newman's parents, Jamie and Vivian, both hail from a basketball background. Julian Newman has credited his father's training to be the reason for his talent.
Jamie Newman has been instrumental in generating the early hype surrounding Julian Newman. He has done an amazing job; the video above has almost 20 million views on YouTube.
However, in stark counterpoint, videos that show Julian Newman losing receive just as many if not more views.
Julian Newman's sister Jaden also has her eye set on basketball fame. However, Jaden may be luckier than Julian when it comes to her professional basketball career.
The average height of players in the WNBA is not nearly as tall as in the men's league. Therefore Jaden may not suffer as much from her height disadvantage.
Jamie Newman is also marketing his daughter Jaden almost as aggressively as Julian before her. Some find Jamie Newman's perpetual hype train distasteful. But, unfortunately, some of that animosity is misdirected at Julian and Jaden.
Julian Newman is currently single.
Julian Newman Net Worth & Career Earnings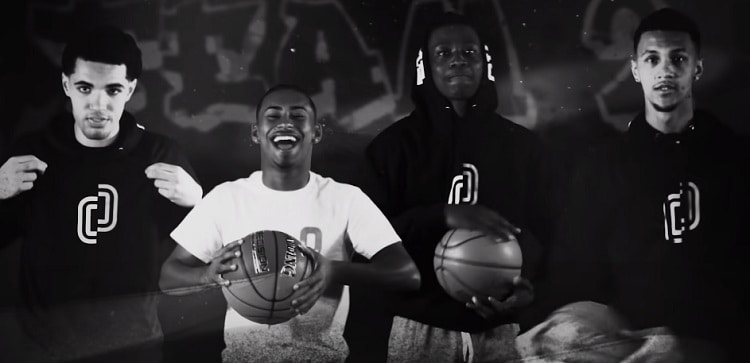 Julian Newman is estimated to have a net worth of around $1,000,000. However, professional athletes are denied from the college-level competition, and college is still a remote possibility for Julian Newman.
As his father, Jamie Newman has been responsible for Julian's wealth so far. Earning money from basketball would make Julian a professional basketball player. Due to this, Jamie Newman is cagey about Julian's finances.
FAQ
Question: Is Julian Newman the Real Deal or Just Hype?
Answer: There is no denying Julian Newman's record-breaking points stats; he must be accurate to score. Of course, it helped considerably when his father structured the entire team around Julian.
Opting not to compete against the best teams in the state would further help to improve Julian's record. 
In reality, Julian Newman has handling skills, but he struggles against a determined and competent defender.
Question: Why isn't Julian Newman Playing in the NBA?
Answer: While Julian Newman shows talent, there is a large question mark hanging over whether he is talented enough for the NBA. He has impressive handling, shooting ability, and stats, that is for sure.
The main reason Julian Newman isn't playing in the NBA is probably due to his height. However, his assist stats falling over the last few years plus a tendency to get frustrated with match officials have not helped.
Question: Does Julian Newman Have any Offers?
Answer: Despite Jamie Newman's claims that Julian received 15 offers from D1 schools, Julian is currently unsigned and unranked.
Citations
Continue Reading Related Bios from NBA Personalities: