Latest posts by Pro Sports Bio Team
(see all)
For a lot of us watching sports, we all have our favorite sportscasters (as well as our least favorites). During the college basketball season, Clark Kellogg may be one of the more familiar names, especially when fans are watching the NCAA College Basketball Tournament. Before Kellogg was calling ball games at the college level, he was a professional ballplayer in his own right.
Although his playing career didn't last long, Kellogg continued to make basketball his life. His knowledge of the game ended up being one of his best assets. Later after his retirement as a player, he went on to become a television analyst for various networks. He would also become one of the familiar voices for those who play the NBA 2k games (starring alongside another legendary commentator known as Kevin Harlan).
Even though he may not have had the illustrious NBA career he may not have wanted; he continues to contribute to the game even to this day. Let's talk more about the life and career of one of the most recognized sportscasters in the game of basketball today.
Clark Kellogg Quick Facts
Name:

Clark Clifton Kellogg Jr.

Birthdate:

July 2, 1961

Nicknames: 

N/A

Nationality: 

American

Siblings: 

Eric Kellogg

Wife: 

Rosy Kellogg

Professional: 

Basketball player, broadcaster

Salary: 

$400,000 (as of 2021)

Net Worth: 

$2 million

Social Media: 

N/A

Awards:

Basketball USA (1979)

First-team Parade All-American (1993)

McDonald's All-American (1993)

NBA All-Rookie First Team (1983)
Early Years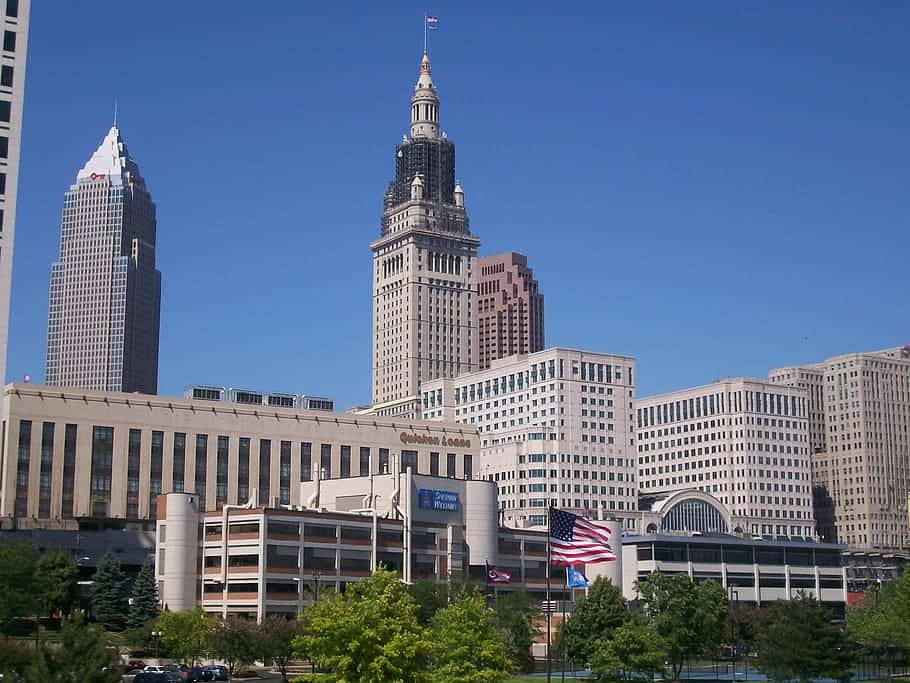 Clark Kellogg was born in Cleveland, Ohio, on July 2, 1961. His father, Clark Sr., was a police officer in the Cleveland area. His mother was a homemaker, who the younger Clark called the 'anchor' of the family because of his father's demanding work schedule. Kellogg's mother passed away sometime in 1994. Kellogg recalled telling his mother about how he wanted to become a basketball player.
Kellogg recalled his mother saying, 'If you are going to be a basketball star, you better put a sentence together on television." Sure enough, Kellogg made sure that he did not disappoint his mother. This piece of advice may have very well served him during his time as a broadcaster.
Growing up, Kellogg's role model was Kareem-Abdul Jabbar. In an interview with "The Oklahoman" in 2015, Kellogg described that he liked Jabbar's ability on the court. To honor him, Kellogg wore 33 when he played basketball.
He was raised in the Cleveland area and attended area schools starting with Chambers Elementary and later W.H. Kirk Middle School. He played basketball at St. Joseph High School, where he excelled. He scored 51 points and 24 rebounds in a state title game against Columbus East High School. Despite losing the game, Kellogg's single-game points record was the most in a state title game in Ohio history.
Kellogg was also a participant in the Capital Classic game and the McDonald's All-American game. He garnered national high school basketball honors, including First-team Parade All-American, McDonald's All-American, and Mr. Basketball USA in 1979. For college, he decided to play for the Ohio State Buckeyes.
During his time at Ohio State, he was named to the All-Big Ten Conference team and won an MVP award for his conference. Although he was drafted in his junior year, he finished his degree in marketing in 1996. Currently, Kellogg is contributing to his alma mater as one of the members of Ohio State's Board of Trustees. He was appointed to that position in June 2010.
NBA Career
During his junior year of college, Kellogg declared for the 1982 NBA draft. He was drafted as the 8th overall pick by the Indiana Pacers. His career was off to a great start when he averaged 20 points and ten rebounds per game. Sports journalists predicted that Kellogg would become an NBA superstar. During his career, he signed an endorsement deal with Converse. As part of the deal, Converse released his sneaker known as the 'Special K.'
Even though Kellogg performed well statistically, the Pacers as a team did not perform well enough to play in the playoffs during his time with the team. During Kellogg's time with the Pacers, the team record was 68-178. During the 1986-87 season, Kellogg did not play a single game due to a knee injury. That injury eventually would derail his chances of becoming an NBA superstar.
In 1987, Kellogg decided to retire as a professional basketball player at the age of 25. Even though he had an explosive rookie career, he was unable to repeat that performance in the following seasons. However, it would not be the last time he would contribute to the Indiana Pacers. From 2010 to 2014, he served as the Vice President of Player Relations.
In a 2018 interview with the Indy Star, Kellogg recalled a time in his NBA career when the team changed hands in ownership the year after he was drafted. He said that the team needed stability, and the sale of the team gave the Pacers a lot of confidence. He added that the fan base was excited for change even though the Pacers weren't as competitive as the other NBA teams. Amid the excitement, Kellogg mentioned that there was also uncertainty. Specifically, Kellogg said that with new ownership, there was the question of whether a team would stay in its current city or move elsewhere.
After the new ownership settled in, they were able to upgrade Kellogg's contract with the team because of his role. Kellogg expressed that at the time, he did want to continue his career in Indianapolis. He added that he wanted to be part of the team's ascension, but knee injuries had hindered that.
Despite retiring, Kellogg said that it's just the way life is and that he was grateful for being part of the organization during his time as a player.
Broadcasting
Nearly two years after leaving the NBA, Kellogg became a basketball analyst for ESPN. He also contributed his analyst talents for Prime Sports and the Big East Network. He also returned to the Indiana Pacers as a television analyst during the team's road games. But it was college basketball that stuck with Kellogg for the rest of his current broadcasting career.
Starting in 1993, Kellogg was a game analyst during the NCAA Tournament. The following year, he was a co-host for the early rounds of the tournament, a role he held onto until 1997. Later that same year, Kellogg became a full-time broadcaster for CBS Sports for college basketball games. He also was a co-host along with Greg Gumbel and Seth Davis during their in-studio segments for the NCAA Tournament. He would be the #2 game analyst for most of the tournament until the Championship Week, where he finished up the tournament as an in-studio broadcaster.
During his time with CBS, Kellogg made some special quips to describe the game. One, in particular, was 'spurtability,' which describes a team scoring points in rapid succession. Kellogg took on a new role during the 2008-09 college basketball season as a leading game analyst. He joined Jim Nantz as a commentator during the 2009 NCAA National Championship. He also partnered up with Verne Lundquist in games where Nantz was calling other games, such as the NFL.
Kellogg continued to call NCAA tournament games until 2014. One of his memorable moments during his broadcasting was giving praise to the Ohio Bobcats when they made it to the Sweet Sixteen. Kellogg's son played for the Bobcats. When Clark Kellogg noticed the score on his monitor, he gave a shout-out to the team, although he was supposed to be impartial to rooting for teams while performing his broadcasting duties.
In 2014, Kellogg became a studio analyst once again, replacing Greg Anthony. The latter had taken over as a lead college basketball analyst; the same role Kellogg had in the past. Aside from his broadcasting for college basketball, Kellogg became a commentator for the NBA 2K franchise alongside fellow CBS commentator Kevin Harlan. They have partnered up to provide commentary for the series from 2009 to the present.
Aside from his broadcasting duties, Clark Kellogg has also been taking bookings as a keynote speaker. His speaking engagements are through various agencies. If you're planning on holding a conference anytime soon, his speaking services don't come cheap. According to the AAE Speakers website, Kellogg is said to be charging anywhere between $20,000 to $30,000. So it seems like he's doing something other than gracing his presence in the broadcast studio during March Madness.
Kellogg has worked with other basketball personalities throughout his broadcasting career, including Charles Barkley. When asked what it was like to work with the former NBA superstar, Kellogg said that 'it's exactly what it looks like. Kellogg added that Barkley was comfortable in his skin, authentic, and a genuine person.
Kellogg and college basketball
In 2015, Kellogg shared his thoughts on college basketball as a commentator. He stated that even though college seemed to be in good shape, the quality of play and the recruiting process has been some of his concerns over the course of his broadcasting career. He also questioned the enforcement of the rules of the game. He said that if the game officials stay the course and call the game fairly, the game will be OK.
When talking about the number of games, including the tournament, Kellogg said that the 40 game format might be a bit too much, especially when counting the tournament games. He believes that cutting it down to 24 regular season games may be ideal. Kellogg added that a two-week break might also be a good idea as it may be a healthy choice for players rather than risk injury in almost every single game.
He also voiced his opinion on topics such as Division I power schools playing road games against schools that are considered 'lesser.' He said a mandate in place could be great for the game so that power conference teams like the ACC don't need to travel to a smaller conference team and beat them by a lot.
He also predicted in 2015 that college athletes probably won't get paid. He added that the cost of attendance is a step in the right direction, but the idea of college athletes getting paid may cause a paradox. He also added that CBS and Turner Broadcasting collectively pay over $11 billion for the rights to broadcast the tournament until the end of the 2024 college basketball season. While he understands that there is a business side to college basketball, Kellogg believed that more focus should be done on the educational component of college sports.
Kellogg also suggested that time for offseason practice should be greatly reduced. He said that students should have a chance to work a summer job if they so choose. But he said that mandating summer sessions isn't a great idea. Even though Kellogg understood the concept of summer sessions, he believes they are not student-centric.
When discussing his time at Ohio State, Kellogg said that his biggest regret was not integrating back into campus life or interacting with others. Though he said that he interacted with his fellow students, he said that he wished he was more involved in more student activities while he was at Ohio State. He believes that student-athletes should get more involved with things outside of their athletics program so they can have the full-on campus community experience.
Kellogg's Christian Faith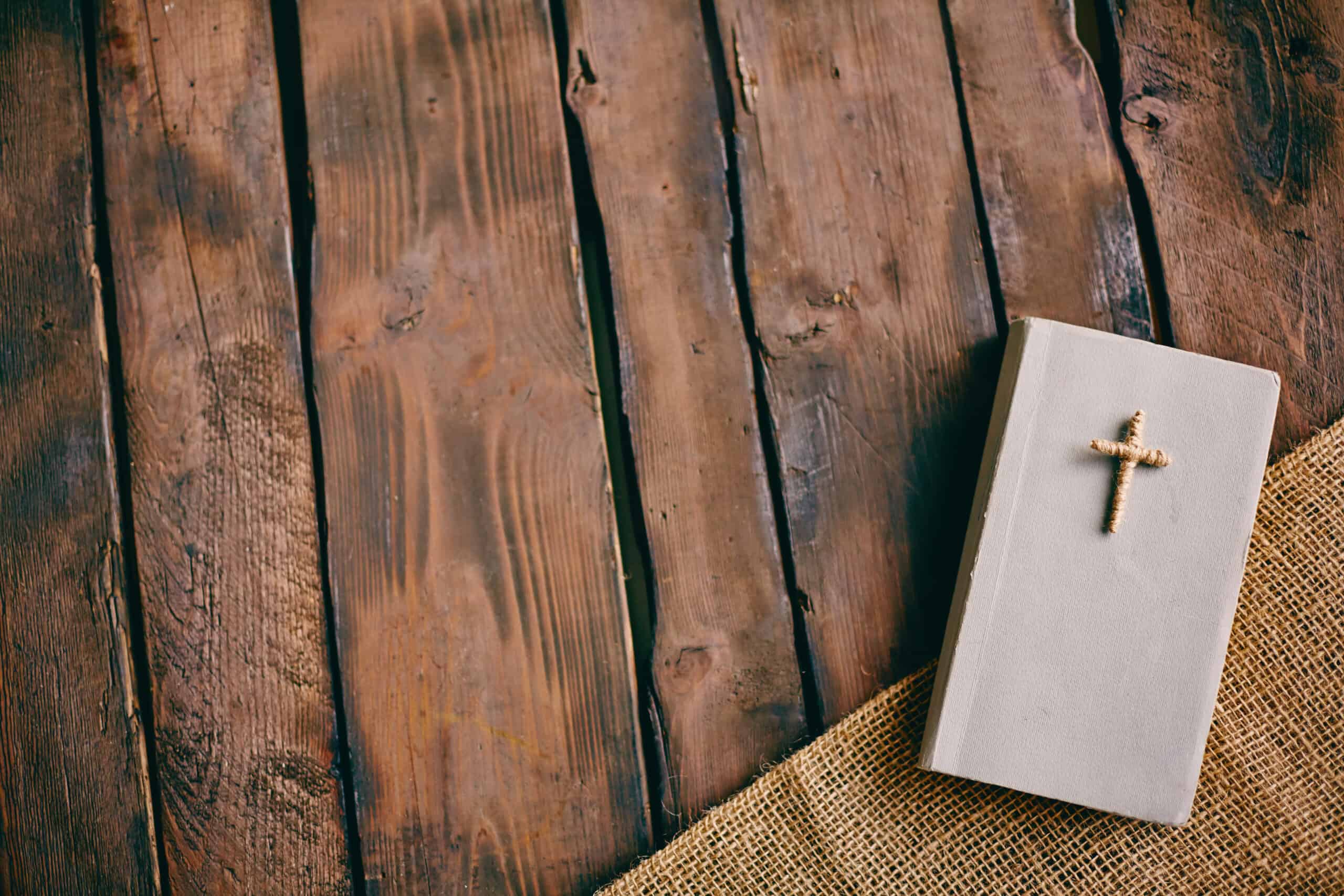 Kellogg became a Christian in 1985. He recalled questioning what his purpose in life was. When talking about his faith, he said that his faith remains the foundation of his life. He credited Christ as his 'all and driver of his life". His favorite quote from The Bible matches the advice he was given as a young child: 'Do unto others as you have them do unto you.' He credited his parents for sharing that earlier in his life.
Before being involved with Christianity, he recalled a time that a man was frequently at Pacers games to hold chapel. At the outset, Kellogg spent time in the trainer's room to avoid the man. He described himself at one point that he was a 'happy pagan,' someone who treated people with respect despite having no spiritual compass of his own.
However, as his career was beginning to wind down, Kellogg said that he was getting drawn more into the Christian faith. He finally approached the man and asked him about The Bible. As Kellogg would say, the rest would be history.
Kellogg has been involved in many Christian outreach programs, including Athletes in Action and the Fellowship of Christian Athletes. He was able to connect with various athletes in sharing their faith. Kellogg stated helping athletes grow their faith has been part of who he was as a person.
Kellogg had made appearances at prayer breakfasts in Ohio and even one in particular during the NCAA Final Four in Phoenix.
Clark Kellogg Family and Relationships
Clark Kellogg has one brother, Eric. Eric also played basketball and was a teammate of Clark's during his senior year. Eric Kellogg is not to be confused with another Eric Kellogg, who was a former Illinois mayor that was arrested for corruption charges. Eric Kellogg played one season for Brigham Young University.
His wife is Rosy Kellogg, whom he married in 1983. They have three children: Alex, Nick, and Talisa Kellogg. Nick was a member of the Ohio University Bobcats team that made it to the Sweet Sixteen in 2013. Talisa attended Georgia Tech, where she played volleyball for the Yellowjackets.
Clark Kellogg Net Worth and Salary
Clark Kellogg's current net worth is estimated at around $2 million. His salary is estimated at around $400,000 per year.
Clark Kellogg Memorable Quotes
"It's a matter of personal preference. Some people like strawberry ice cream, and some people like vanilla. If you put a gun to my head, I'd be hard-pressed to pick one over the other."
"I always talk to kids. Sometimes hearing it from a different voice helps. I told him, you need to be on the floor and a force on the glass."
"That's a lower-body root canal." (During a college basketball game)
Clark Kellogg Bio FAQs
Question: How much does Clark Kellogg make?
Answer: Clark Kellogg's salary is said to be around $400,000 per year.
Question: Who did Clark Kellogg play for in college?
Answer: Clark Kellogg played for Ohio State University from 1979 to 1982.
Question: How tall is Clark Kellogg?
Answer: Kellogg stands at approximately six feet seven inches tall.
Question: Does Clark Kellogg live in Columbus, Ohio?
Answer: Clark Kellogg and his family live in the city of Westerville, Ohio. It is a suburb located northeast of downtown Columbus.
Question: Is Clark Kellogg in the Hall of Fame?
Answer: Clark Kellogg is not in the Basketball Hall of Fame. However, he was inducted into the Ohio Basketball Hall of Fame in 2006.