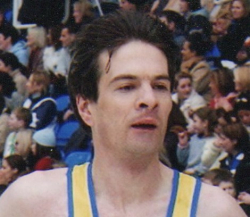 Latest posts by Stephen Hands
(see all)
Tiger Woods is one of the finest golfers to grace the sport. A child prodigy, Woods is a 15-time Majors winner and the only player to hold all four majors at one time. His blend of raw power and golfing finesse won him a large, adoring fan base around the world. During his career, Woods has won over $120 million in prize money.
According to Forbes, he is only the third athlete with a net worth of over $1 billion. However, the latter part of his career has been dogged by personal problems and controversies. Still, Tiger Woods remains a huge pull for golf fans. In April 2022, Tiger Woods returned to the US Masters following a horrific car crash that threatened to end his career.
Tiger Woods Quick Facts
Full Name Eldrick Tont Woods
Birth Date December 30, 1975
Birth Place Cypress, California
Nick Name Tiger
Nationality American
Siblings Half-brothers Earl Jr and Kevin, half-sister Royce.
Children Sam Alexis Woods and Charlie Axel Woods
Partner/Spouse Ex-wife Elin Maria Nordegren, married 2004-2010; Partner Erica Herman
Profession Professional golfer
Salary Unknown
Net Worth $1 billion
Awards Presidential Medal of Freedom, 2000 Laureus Sportsman of the Year, ESPY Best Male Golfer 1998, 2001, 2001, 2002, 2003, 2009, and 2013.
Last Updated June 2022
Tiger Woods Birthplace and Early Life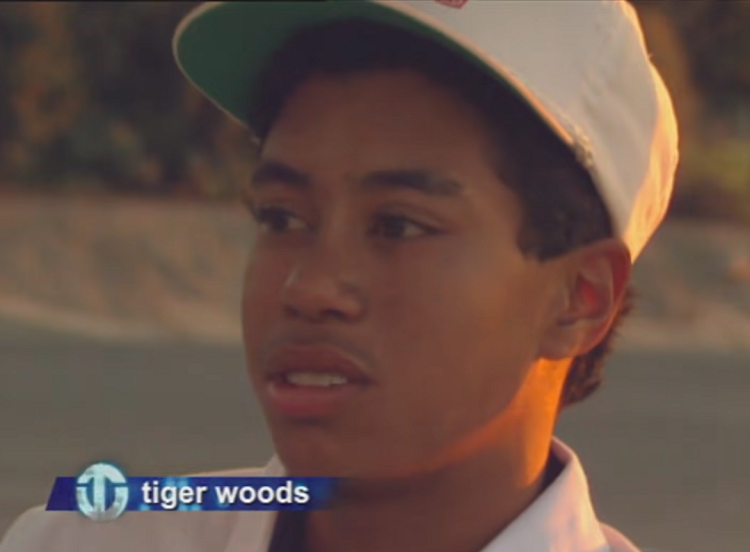 Eldrick Tont 'Tiger' Woods was born December 30th, 1975, in Cypress, California. His father, Earl, was a retired US army officer, while his mother, Kutilda, was a social worker originally from Thailand. Tiger Woods is an only child. However, he has three half-siblings from his father's first marriage.
The nickname Tiger came from his father, in honor of a Vietnamese Army friend he had given the same moniker. It wasn't long before the young Tiger was showing an incredible gift for golf.
A clip from 1978 of Tiger Woods teeing off at the age of two on the Mike Douglas tv show illustrates his natural hand-eye coordination. Tiger's father was a decent amateur golfer and recognized and encouraged his son to play. Aged three, Tiger Woods could already complete 9 holes in 48 shots!
This is a stat we mere mortals who occasionally play the game struggle to get our heads around. It took me around 30 years longer than Tiger to threaten this score. By the age of five, the golfing world was taking serious note of this aspiring young golfer. He featured in Golf Digest and would make more appearances on tv shows displaying his precocious talent.
At the age of 8, he won the Junior World Golf Championships, the first of many titles to come. Indeed, he won the junior world title on four occasions across different age groups.
Tiger Woods was studying at Anaheim Western High School when he won the US Junior Amateur Championship. Aged 15, he was the youngest player at the time to win the event. Woods won the title again the following two years.
He went on to win his first US Amateur Championship in 1994 in Florida and was the youngest winner of this prestigious event, aged 18. In typical Tiger fashion, it took a spectacular comeback to seal the victory. Over the closing holes, Woods managed to turn a three-shot deficit into a two-shot win.
Tiger Woods is a three-time winner of the US Amateur title. In the same year he won the first one, he enrolled at Stanford University. After a prolific amateur career, including six USPGA national titles, Tiger Woods decided it was time to turn professional in August 1996.
Tiger Woods Professional Career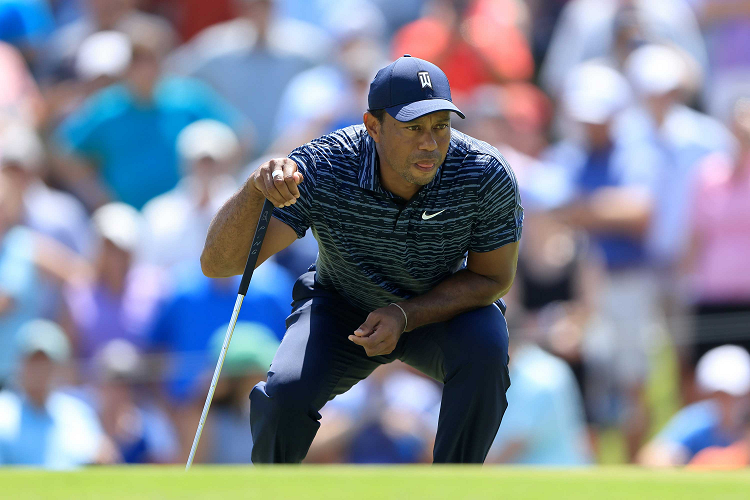 It did not take long for Tiger Woods to make his mark as a professional golfer. He won two events and earned enough prize money to secure his card for the PGA tour for 1997. If anyone didn't know who Tiger was yet, they would certainly know after this year. Woods turned up to Augusta in April 1997 as a 21-year-old rookie professional.
He left as a US Masters winner and a new sporting superstar. Woods was the youngest person to win the US Masters. Just for good measure, his score of 270 was a record for the tournament. He finished the tournament 18 under par, 12 shots clear of his nearest rival.
There was never any doubt that this triumph would be just a one-off. Woods won four PGA titles in his inaugural year on the tour. He became the youngest golfer to be ranked world number one. Although he did not win the British Open that year, his course record-equalling 64 on the third day at Royal Troon gave golf lovers across the pond a taste of things to come.
The Tiger Slam
After bursting onto the scene in such spectacular style, 1998 was a bit of a damp squib in comparison. However, any thoughts that Woods was a flash in the pan would soon be dismissed. He picked up eight tour victories in 1999, including the PGA Championships.
Woods won four consecutive PGA tour titles during that year, the first player to achieve this feat in over 40 years. He picked up over $6.6 million in prize money on the PGA tour; the highest ever won in a single year. Adding his winnings from other events around the world, Woods pocketed over $7.6 million.
Tiger Woods was now the dominant force in world golf. He was the player the fans wanted to watch, even if the spectator shouts and screams that followed his shots were not to everyone's taste. This dominance was there for all to see when Woods won the US Open, the PGA Championship, and the British Open in 2000. Needless to say, he went to the 2001 US Masters as a pretty firm favorite. He did not disappoint.
Woods won by two shots from fellow American David Duvall. In wearing the famous green jacket at Augusta, he became the first player to hold all four majors at the same time. Dubbed the 'Tiger slam,' his dominance of the game was complete. Between his booming 300-yard plus drives and his intricate touch around the green, Woods had the game his rivals were struggling to match.
Tiger's Continued Dominance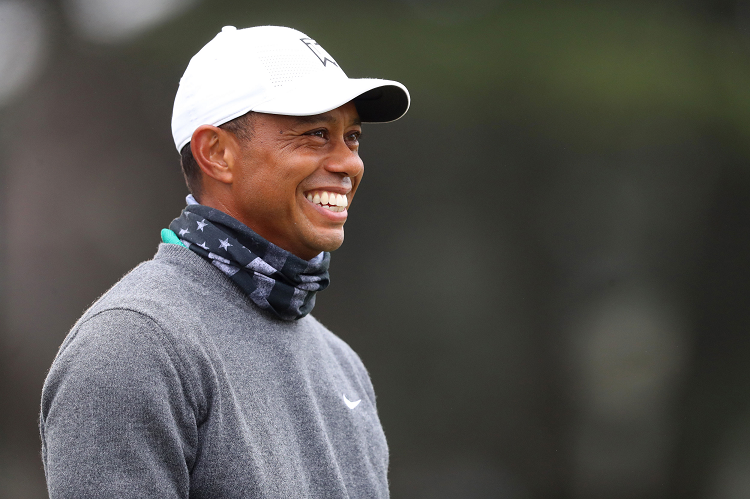 Between 2002 and 2008, Tiger added another eight majors to his collection. Proving no single event was favored by Woods, he won each of the four majors twice in this period.
His win at the Masters in 2002 saw him become just the third player to win back-to-back Masters titles. His continued dominance was confirmed by being the leading money winner on the tour for the fourth consecutive year.
Of course, it was not just about the major championships. Tiger Woods was also a serial winner on the PGA circuit and around the world. In his career to date, Woods has won 82 PGA tour events, level on most wins with Sam Snead.
In total, he has won 106 tournaments, including the 15 majors. Proving he was human, Woods had his dry spells, such as a 10-event winless run in 2005, but he continued to come back with big tournament wins. The win at the US Open in 2008 was achieved while suffering pain in his left knee. Woods would require surgery to repair his anterior cruciate ligament. He would also reveal he had a double-stress fracture in the left leg.
It marked the end of his season, although he returned strong in 2009. However, injuries and personal issues would begin to affect his game, but there was still time for one more stirring victory.
Augusta, 2019
As things took a turn for the worse off the golf course, Wood's form took a dip on the course too. His win at the Arnold Palmer Invitational event in 2012 was his first PGA Tour win since 2009. His dominant grip on the game had lifted. Woods had split from his wife, and then in 2014, he required surgery on his back.
Although he tried to compete in 2015, he was forced to take an extended break from the game to allow his back to heal properly. Unfortunately, further back surgery was required, and Woods missed the whole of 2016. By 2017, now aged 41, Woods had undergone four surgeries on his troublesome back. The pain medication Woods was taking for his back led to an arrest under suspicion of drunk driving in 2017.
Woods revealed he was receiving professional help to manage his pain medication. However, by the start of 2018, Woods was back playing on the tour. Considering all the problems, his win at the Tour Championship tournament late in 2018 may be one of his best. Well, that was until April 2019.
Tiger Woods claimed his fifth and perhaps most remarkable US Masters title in 2019. Woods won by two shots, even with dropping a shot at the final hole. It was a stunning win and further proof the old Midas touch was returning.
This followed tying for second at the 2018 British Open. The victory at Augusta, his 15th major, put him just three wins behind Jack Nicklaus, who won 18 majors in his illustrious career.
The Ryder Cup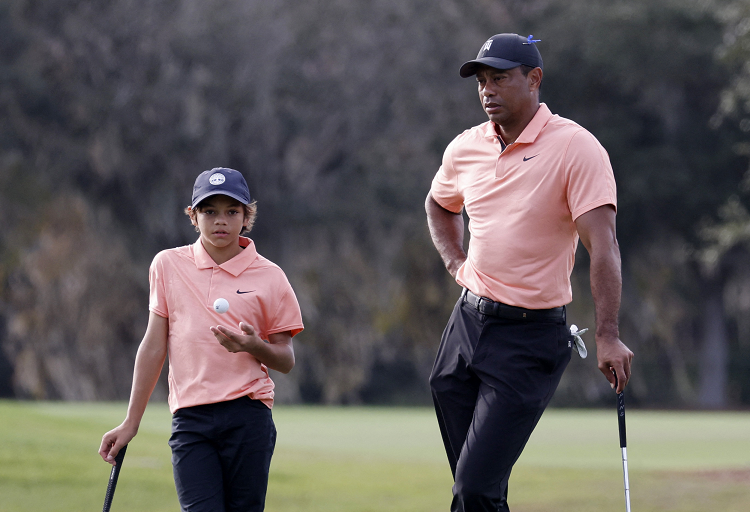 Tiger Woods' record in the Ryder Cup is a little underwhelming compared to the rest of his career. He has played in eight Ryder Cups, the contest which pits the best American golfers against their European counterparts. Of those eight appearances, Woods has only been on the victorious team once in 1999.
He was a part of the American team who lost the famous 'Miracle at Medina' tournament in 2012. This Ryder Cup battle saw the European team overturn a seemingly unbeatable lead of four points held by the US team. Tiger Woods contributed just 0.5 of his team's 13.5 points.
In all, Tiger Woods has played in 31 matches during his 8 Ryder Cups. Of these, he has won 13, lost 21, and halved 3. It is tough to explain why he has not shined at the Ryder Cup.
Career-Threatening Crash
In February 2021, shortly after further back surgery, Woods was involved in a career-threatening car crash. Woods' car left the road at speed before flipping over several times.
He was cut from the car and suffered serious leg and ankle injuries. Woods underwent surgery, and during his recovery, it looked doubtful he would play golf again. However, like all sporting champions, Woods is nothing if not a determined fighter.
Just over a year after his horrific crash, Tiger Woods was back playing at the US Masters. Woods finished the event 13 over par, his worst score at the Masters. However, just being on the course was a remarkable comeback of a different sort from a golfer who has achieved many sporting comebacks in his past.
Tiger Woods Video
Two-year-old Tiger Woods showing his skills on tv.
A look back at how Tiger Woods won his first major in 1997.
Some of Tiger Woods' greatest shots.
The moment Tiger Woods won his fifth Masters in 2019.
Tiger Woods Family
Tiger Woods married Swedish model Elin Maria Nordegren in 2004. They met in 2001 when she was working as a nanny for fellow golfer Jesper Parnevik.
Unfortunately, reports of infidelity marred the relationship, and the couple divorced in 2010. Tiger Woods has two children from the marriage. His daughter Sam Alexis Woods was born in June 2007 and his son Charlie Axel Woods was born in February 2009.
After reports of alleged extra-marital affairs, Woods took a step back from golf to spend time with his family. Sadly, the marriage could not be saved. In a highly publicized incident in 2009, Tiger Woods crashed his car outside the couple's Florida mansion. It is said Woods was trying to flee the house after his wife tried to confront him over reports of an affair he was having.
Following his divorce, Tiger Woods dated American skier Lindsey Vonn for just shy of three years. He dated Kristin Smith between 2015 and 2017 before the relationship ended amid infidelity rumors once more. It was around 2017 that Woods met his current girlfriend Erica Herman. The pair were first spotted together at the Presidents Cup event in 2017. A former restaurant owner, Herman is often seen accompanying Woods on tour.
Tiger Woods Net Worth and Career Earnings
Tiger Woods is reported to have a net worth of around $1 billion. This makes him only the third billionaire athlete. His net worth is built on prize money, endorsements, and his business ventures. Woods has won a staggering $121 million in prize money from golf. In 2006 he won almost $11 million on the golf course in that single year.
When he came back to win the US Masters in 2019 it contributed to annual prize money of over $2 million. Not bad for someone many had written off by then. Across his career, Woods has averaged well above $4 million in prize money each year.
Tiger Woods' talent and marketability were spotted before he even won a PGA tournament as a professional. Nike and Titleist offered incredible endorsement packages when Woods turned professional in 1996. Golf World reported the Nike deal was worth $40 million. This is an extraordinary amount for a player starting their career. Endorsements continue to play a large role in how much Woods earns in a year.
Current sponsors include Nike, Bridgestone Golf, TaylorMade, and Monster Energy. In 2020 his endorsements were still estimated at the value of $60 million. Tiger Woods also has business ventures, including a golf design business, TGR Design, a live productions business, TGR Live, and The Woods restaurant group. In 1996 Woods set up the charity TGR Foundation.
The foundation strives to empower young people to go after their dreams through education. Resources and support are provided by the Foundation. More recently Woods turned down the offer to significantly add to his net worth by not signing up for the LIV golf tour. It was reported Woods was offered a 'mind blowingly' large amount to play on this Saudi-backed tour.
Tiger Woods Famous Quotes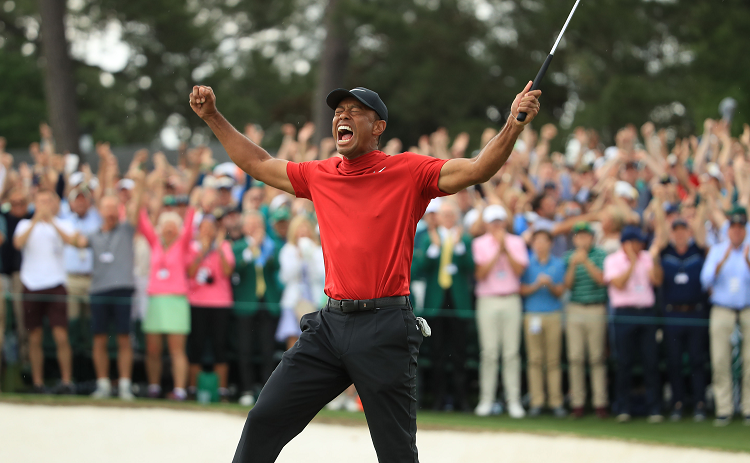 "Winning is not always the barometer of getting better."
"Never listen to other people's expectations. You should live your life and live up to your own expectation."
"Other golfers may outplay me from time to time, but they'll never outwork me."
"People don't understand that when I grew up, I was never the most talented. I was never the biggest. I was never the fastest. I certainly was never the strongest. The only thing I had was my work ethic, and that's been what has gotten me this far."
Research Citations:
Tiger Woods Bio: FAQs
Question: How Many Majors has Tiger Woods Won?
Answer: Tiger Woods has won 15 majors. He has won 5 US Masters, 4 PGA titles, 3 US Opens, and 3 British Opens.
Question: How Old is Tiger Woods?
Answer: Tiger Woods is 46 years old. He was born on December 30, 1975.
Question: What was Tiger Woods's First Tournament after Turning Professional?
Answer: Tiger Woods made his professional debut at the Great Milwaukee Open on August 29, 1996. Although finishing tied for 60th place, he hit a hole in one at the par 3 14th hole during the final round. A few weeks later he won his first event after turning professional at the Las Vegas Invitational.
Question: Is Tiger Woods Still Playing?
Answer: Yes. Despite a career-threatening injury sustained during a car crash, Tiger Woods returned to play the US Masters in April 2022. He withdrew from the PGA after three rounds and decided not to play in the US Open as his body needed more time to recover and get stronger. Woods plans to play the British Open in 2022.