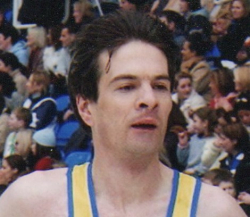 Latest posts by Stephen Hands
(see all)
It must be tough to share the same name as the most celebrated player in the sport. So, spare a thought for Cheyenne Woods, the great-niece of Tiger Woods. Cheyenne Woods is a professional golfer who plays on the Ladies European, Symetra, and LPGA tours. However, for better or worse, Tiger's shadow continues to loom above this talented golfer. Every time someone mentions the name Cheyenne Woods, you can bet the first question will be, is she related to Tiger Woods?
Tiger's gift for shot-making was often the exception to the rule. Time and again, I have watched Tiger play a shot and wondered how did he just do that? Looking for comparisons between Tiger and Cheyenne Woods is deeply unfair, but unfortunately, we still do it. However, you can soon see that while Cheyenne Woods has an uncanny resemblance to her half-uncle, she is undoubtedly her person.
Following a stellar amateur career, Cheyenne Woods turned professional in 2012. She has found it tough to convert her amateur form into her professional career and is currently ranked 768 in the world. She is also involved in media work, including reporting on golf tournaments for tv and presenting podcasts. In April 2022, Cheyenne woods gave birth to her first child. Hopefully, when she returns to the golf course, she will continue to build her career.
I will take a look at Cheyenne Woods' background in this Cheyenne Woods Bio, where she grew up, and how she is related to the most famous of all modern-day golfers. Yet, perhaps most importantly, I shall examine Cheyenne Woods' career to date and how she has forged her path in the sport.
Cheyenne Woods Quick Facts
Full Name Cheyenne Nicole Woods
Birth Date July 25, 1990
Birth Place Phoenix, Arizona
Nick Name None known
Nationality American
Siblings None
Children Cameron Jaxson Hicks
Spouse Aaron Hicks
Profession Professional golfer
Salary Not known
Net Worth $1 million
Awards 2007 Arizona high school golfer of the year, Two-time All-American, and three-time All-ACC honoree
Last Updated June 2022
Cheyenne Woods Birthplace and Early Life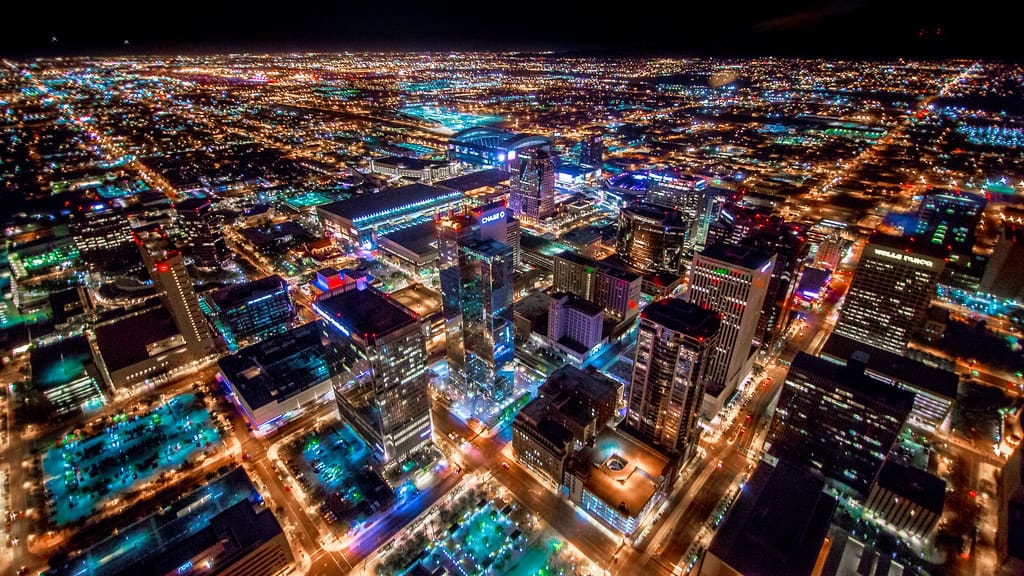 Cheyenne Woods was born on July 25th, 1990, in Phoenix, Arizona. She is the only child of Susan and Earl Dennison Woods Jr. Her father is the half-brother of golfer Tiger Woods. This means Cheyenne Woods is Tiger's half-niece. Cheyenne Woods has Tiger's father to thank for introducing her to golf. Like her famous half-uncle, she was also swinging a golf club from an early age. Cheyenne Woods was a stand-out junior golfer.  She made her mark while attending Xavier College Preparatory, a private catholic high school for girls.
Cheyenne Woods helped her Xavier College Preparatory team win the 2006 and 2007 Arizona 5A state championships. In 2008 she began university life. She attended Wake Forest University where she soon became a star of the college's Demon Deacons team. By the time she graduated in 2012, Woods had collected an impressive set of school records. She recorded the lowest career scoring average in the college's history.  She also held the record for finishing most tournaments with an under-par score.
While at college, Woods enjoyed a spectacular amateur career, racking up 30 amateur tournament wins. In recognition of her blossoming talent, she was awarded a sponsor exemption to play in the Wegmans LPGA event. This was Woods' first professional event where she played two decent rounds but did not make the cut. However, this was a welcome taste of the pro scene. In 2011 Cheyenne Woods frustratingly missed qualification for the US Women's Open by a single shot. This disappointment was rectified by winning the ACC championships, a major collegiate event.
Woods graduated with a degree in communication from Wake Forest University in the spring of 2012. It was now decision time. With a top-notch junior and amateur record behind her, Woods decided it was time to follow in her half-Uncle's footsteps. She turned professional, departing the amateur scene as a two-time All-American and three-time All-ACC honoree. However, she knew her famous surname would bring extra levels of attention and scrutiny.
Cheyenne Woods Professional Career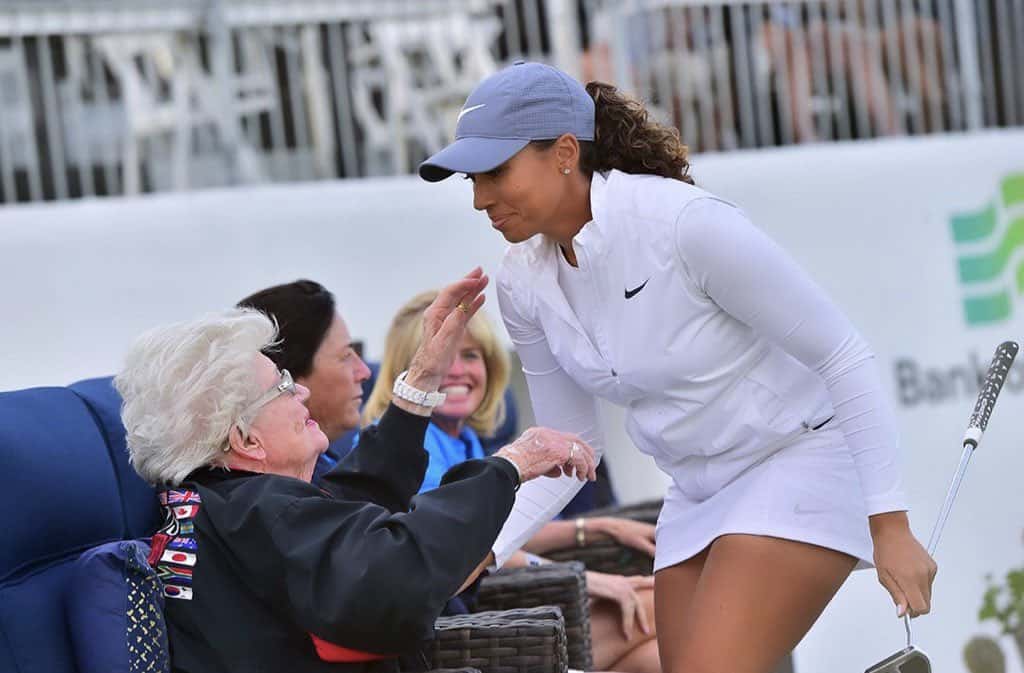 Cheyenne Woods had a steady first year as a pro golfer. She played in four LPGA classified tournaments without really troubling the scorer. One of those events was the Women's US Open which she qualified for by tying for first place in a qualifying tournament. At the Open, Woods carded rounds of 75 and 78 for a score of nine over par.
Unfortunately, this was not good enough to avoid the cut. However, 2012 did see her pick up her first professional win at Daytona Beach in a Suncoast Ladies Series event. This is a series aimed at women aspiring to play on the LPGA Tour, and Woods won at Daytona Beach by a comfortable four shots.
In 2013, Cheyenne Woods decided to change tack. Without an LPGA tour card, she joined the Ladies European Tour. Woods was looking for more consistent tournament opportunities, which the European tour offered.
In her first year on the tour, she finished 78th on the order of merit. She was not necessarily blazing a trail yet. However, playing regularly in quality tournaments would hopefully benefit her game. It paid off the following year.
Win Number Two
In February 2014, Cheyenne Woods chalked up her second professional win and her first at a major tour event. The Ladies European tour boundary stretches far beyond the continent's borders. In early February, the tour arrived in Australia for the Volvik RACV Ladies Masters. Woods carded 276 for the four rounds for a score of 16 under par.
This was good enough to seal her first win since joining the Ladies European tour, finishing two shots clear of her nearest rival. Proving how much weight the Woods surname carries, the American Golf channel broadcast the last couple of hours of the final round lives on tv.
This must have been a good confidence booster heading into the Women's Australian Open the following week. Woods cut into the final two rounds and tied for 23rd with an eight-under-par score of 284. This was an eight-shot improvement on her performance at the same competition the previous year.
Woods headed back to the States for the Women's US Open in June but failed to cut. However, her performance at the LPGA qualifying tournament meant she was able to play most LPGA events the following year except the majors.
Unfortunately, the results in 2015 were not ideal. Woods missed the cut on far too many occasions for her to be happy with. She tied in 44th place at the Women's Australian Open, earning around $4,500 in prize money.
Her best outing was fittingly at the JTBC Founders Cup in her hometown of Phoenix. Woods finished the event tied for 24th position and pocketed a useful $13,600 in prize money.
LPGA Tour Card

Cheyenne Wood's performance at the qualifying event in 2015 saw her earn an LPGA Tour card for 2016. The year brought Woods her best finish to date on the LPGA tour. She tied for sixth place at the Camba Portland Classic and took home a tidy prize pot of over $36,000.
While still quite a mixed year overall, Woods was 96th on the money list, earning a little over $106,000. Woods was now able to play all the majors. She featured well in the Women's PGA Championship and the Evian Masters, winning combined prize money from the two events nearly $30,000.
In her own words, Cheyenne Woods's professional career had plateaued by 2017. She had slipped slightly on the LPGA money ranking list for 2017 to 107, with winnings of around $90,000. Tying for eighth at the Mckayson New Zealand Women's Open was her best result of the year.
The following year proved even less productive for Woods, and by 2019 her prize money on the LPGA tour had fallen to just over $23,000. It meant she needed to play the qualifying tournament to retain her LPGA card for the following year.
A Happy Arrival
By 2021 Cheyenne Woods was splitting her time between playing on the Ladies European and LPGA tours and the Symetra Tour. However, Woods did win her third tournament in 2021 at the Sun City Country Club in her home state of Arizona.
The event forms part of the Cactus Tour, a mini-tour for women golf professionals based in the Western US. Woods plays on the Cactus tour as preparation for the main tours. She secured her win at the Sun City Country club by a huge 16 shots.
Woods was also devoting more time to media work including co-hosting a podcast called Birdies Not BS. The podcast offered a modern approach to golf, covering topics to interest both the experienced golfer and beginner.
In 2022 Cheyenne Woods had the ultimate happy reason not to be playing golf tournaments. On April 26th, she gave birth to her son, Cameron Jaxson Hicks. It is uncertain when Cheyenne Woods intends to return to the golf course.
The Tiger Factor
Cheyenne Woods grew up watching her half-uncle Tiger dominating men's golf. She was course side when Tiger made his PGA Tour debut. However, she is unlikely to have many memories of the event as she was only 19 months old.
She does remember watching Tiger winning majors on tv and the feeling of pride in her half-uncle when she went into school. Seeing him play and win was pure motivation to Tiger's half-niece.
Cheyenne Woods always knew the attention her surname, and family links would bring. She talked about this added pressure in an interview with the BBC a year after turning professional. She said she did not think about Tiger and the family name when she was on the golf course. She just had to concentrate on her game and her own goals. However, that must be easier said than done. Someone talking about Tiger is never far away when Cheyenne is playing.
Indeed, she has since said she struggled more than expected with the Tiger comparisons. With time she learned to trust her ability and play her own game. She is also quick to recognize that her famous surname has perks too. The family name has opened doors to opportunities she may not have received otherwise.
She also has the benefit of phoning a 15 times major winner when she needs advice. Ultimately, famous surname or not, what she achieves on the golf course is down to her ability and nothing else.
Cheyenne Woods Video
Cheyenne Woods gives her thoughts after her first win on the Lady's European Tour.
A few of Cheyenne Woods's best shots on her way to finishing tied for sixth at the 2016 Camba Portland Classic.
Cheyenne Woods discusses the perks and pressures of being Tiger Woods's half-niece.
Highlights of Cheyenne Woods's best shots in the first round at the 2019 ISPS Handa Vic Open.
Cheyenne Woods Family
Cheyenne Woods is married to Aaron Hicks, a major league baseball player with the New York Yankees. The couple announced the birth of their first child in April 2022, a son named Cameron Jaxson Hicks.
They met in early 2020 when Woods interviewed Hicks for her podcast. They became engaged in October 2021 before tying the knot in February 2022.
Aaron Hicks is a center-fielder for the New York Yankees. He is a decent golfer too. How often is it the case that a top athlete is excellent at other sports beyond their own? Most of us would be happy with being at least good at just one sport. In 2019 Hicks was rewarded with an impressive seven-year contract with the Yankees.
This was worth an eye-watering $70 million. Although bothered by injuries Hicks still hit 27 home runs and batted in 79 runs during the 2018 season. These stats probably helped nudge the Yankees into offering him such a generous contract extension.
Cheyenne Woods's father Earl Dennison Jr is the half-brother of Tiger Woods. He was the oldest of three children from Tiger Woods's father's first marriage. Although Tiger Woods seems to be in contact with Cheyenne, it is reported there is little contact between him and his half-siblings. Earl Dennison Jr has involved in a colorful incident himself in 2013.
Woods Jr made a bomb threat to the Arizona Department of Economic Security where he worked. He admitted his involvement but claimed it was a joke made while joking around with co-workers. Woods Jr was arrested but no explosives were found. He was charged with using an electronic device to threaten, terrify or harass.
Cheyenne Woods Net Worth and Career Earnings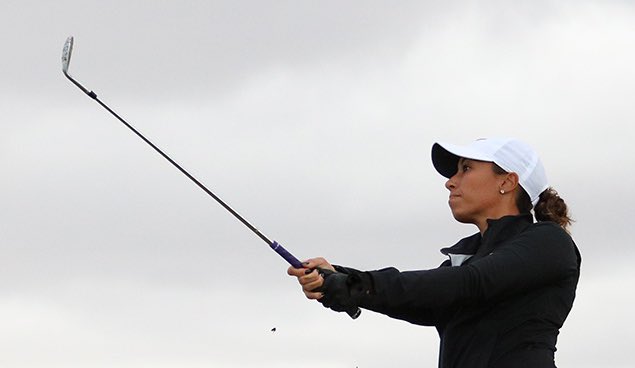 Cheyenne Woods's net worth is estimated at $1 million. Endorsements, prize money, and media work contribute the bulk of her net worth. Like Tiger, Cheyenne signed an endorsement deal with Nike when she turned professional.
She also signed an endorsement deal in 2017 with Bridgestone Golf to use and promote their golf balls. Rolex is another major company to endorse Cheyenne Woods.  She has also partnered with Aberdeen Asset Management, carrying their logo on her golf bag at tournaments.
Woods has won almost $325,000 in her golfing career to date on the LPGA tour. Her most rewarding year was 2016 when she earned almost a third of her total winnings in a single year. In 2021 she won $3,198 on the tour, although she only played in five events. On top of these earnings, Cheyenne Woods has also won over $220,000 playing on the Ladies European tour.
Cheyenne Woods has more recently participated in media work. This includes reporting on golf tournaments for the Golf Channel and NBC. Being the half-niece of Tiger Woods, Cheyenne has often been the center of attention for the tv camera.
Now she is putting this experience to good practice. She has also been featured in golfing podcasts such as Birdies Not BS and Beyond the Fairway.
Cheyenne Woods Famous Quotes
"I'm very proud to be related to my uncle, but it's not what defines me as a golfer or a person. Yes, my last name is Woods but you can call me Cheyenne."
"I'm not just Tiger's niece."
"When you find something you can relate to, you find that's a step forward to, 'I can do it too' or 'I want to be like her'."
FAQs
Question: How old is Cheyenne Woods?
Answer: Cheyenne Woods is 31 years old. She was born July 25, 1990.
Question: How Many professional tournaments have Cheyenne Woods won?
Answer: Cheyenne Woods has won three pro tournaments. She won a Suncoast Ladies series event at Dayton Beach in 2012, the Volvik RACV Ladies Masters in Australia in 2014, and the 2021 Sun City County club event in Arizona.
Question: Is Cheyenne Woods related to Tiger Woods?
Answer: Yes, Cheyenne Woods is Tiger Woods's half-niece. Cheyenne Woods's father is Tiger Woods's half-brother.
Question: Is Cheyenne Woods still playing on the LGPA Tour?
Answer: Cheyenne Woods still plays on the LGPA Tour, although she only competed in five LGPA tournaments in 2021. She gave birth to her son in April 2022 and it is not known when she may return to the tour.
Research Citations