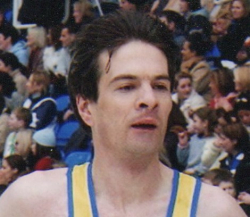 Latest posts by Stephen Hands
(see all)
Michelle Wie is a professional golfer who plays on the LPGA tour. She was a child prodigy and at the age of 10, she was the youngest player ever to qualify for a major adult tournament. Michelle Wie is one of the most famous women golfers in the world. In 2020 Wie gave birth to a daughter following her marriage to Jonnie West the previous year. She has since returned to competitive golf.
Michelle Wie Quick Facts
Full Name: Michelle Sung Wie West
Birth Date: October 11th, 1989
Birth Place: Honolulu, Hawaii
Nickname: Big Wiesy
Nationality: American
Siblings: None
Children: Daughter
Spouse: Jonnie West
Profession: Professional Tennis Player
Salary: Career earnings of $6.8 Million
Net Worth: $15 million
Social Media: https://twitter.com/MichelleWieWest
Awards: 5 x LPGA tour wins, including 1 major title win
Last Updated: June 2021
Michelle Wie Birthplace and Early Life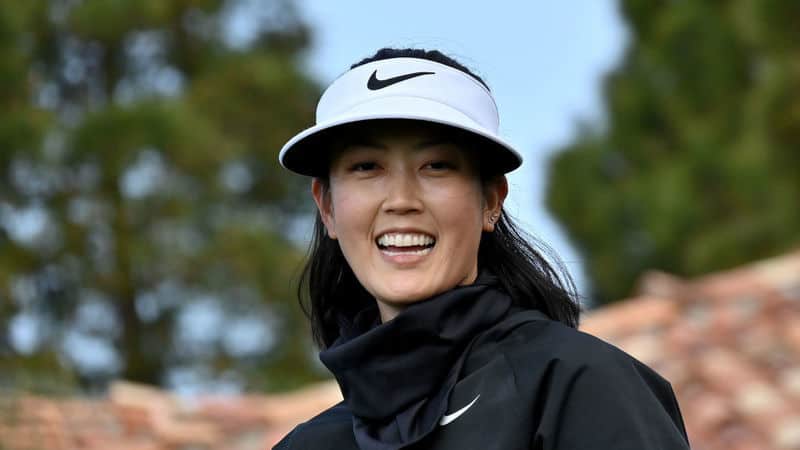 Michelle Wie was born on 11th October 1989 in Honolulu, Hawaii. She was the only child of her South Korean-born parents. Her father, Byung Wook-Wie, was a professor at the University of Hawaii. Michelle Wie's mother, Bo Wie, was an estate agent and also a former amateur golf champion in South Korea.
Michelle Wie first started playing golf at just four years of age. Her parents recognized her talent early on as she could strike the ball one hundred meters from a young age. By the age of nine, she was returning better scores than her parents. In 2000, aged 10, Michelle Wie became the youngest player at the time to qualify for the US Women's Amateur Public Links championships.
Michelle Wie's talent was coming to the fore as she won most of the junior amateur golf tournaments she entered. By the age of 12 she was able to drive the ball an incredible 300 yards, more than many women professionals. This was down to the fluency of her swing, which is much admired by fellow players.
In 2002 Michelle Wie became the youngest player to qualify for an LPGA Tour event. She won the Hawaii State Open Women's Division title by an impressive 13 shots, a further indication of her prodigious talent. She also started to attend the prestigious David Leadbetter Academy for more intensive coaching.
The following year Michelle Wie won the Women's Amateur Public Links Championship, becoming the youngest player to win a USGA adult title. Prior to this tournament, she carded a stunning 66 at the Kraft Nabisco Championship, while still just 13 years of age.
Michelle Wie was making her mark on the golf world as an amateur. In 2004 she played in the Sony Open, a men's event, and although she just missed the cut, her second-round score of 68 was the lowest by a woman in a PGA Tour event. She was also the youngest member of the US Curtis Cup squad who beat the Great Britain & Ireland team.
Amid all the golfing excellence Michelle Wie maintained her education. She attended the Punahou School in Honolulu, from where she graduated in 2007. She then attended Stanford, and despite her golfing commitments graduated in 2012 with a Bachelor of Arts degree in Communications.
Michelle Wie Professional Career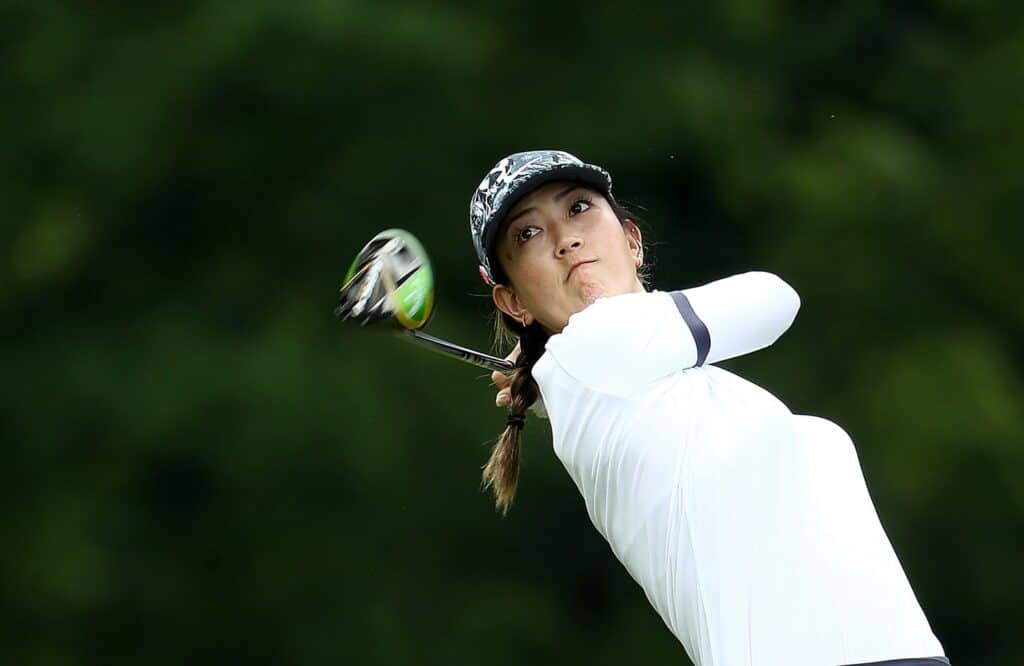 Michelle Wie turned professional in October 2005, a few days before turning 16 years old. However, she was still not able to become a member of a professional tour as the LPGA age limit was 18. She required a sponsor's exemption to play in professional tournaments until she turned 18.
In her first full year as a professional Michelle Wie's best result was a second-place finish at the Evian Masters tournament. Unfortunately for Wie 2007 was to prove a frustrating year marred by injury and swing issues. This was reflected in the fact that her best result in 2007 was finishing 19th at the Samsung World championship.
First Professional Title
Michelle Wie was eligible for the LPGA tour from 2009, has now turned 18. She won her first title on the tour in 2009, claiming victory at the Lorena Ochoa Invitational event. Wie won by two shots, closing the win out in style with a birdie at the final hole.
Her form in 2009 saw Michelle Wie given a wild card to play for the USA at the Solheim Cup against Europe, having not missed a cut at any event on the tour. This decision was to be vindicated, as the 19-year-old Wie scored 3.5 points, the most of any US player during the match as she helped her country to a 16-12 win.
Michelle Wie continued her fine run of form by picking up her second tour victory in 2010. She won the CN Canadian Women's Open by three shots, before claiming second place at her next tournament, the P&G NW Arkansas Championship. Wie relinquished a three-shot lead in Arkansas, failing by one shot to record back-to-back tour victories.
Her consistency in tournaments was translating into earnings. In 2009 she picked up $918,659 in prize money, placing her at number 14 in the world rankings. Her earnings were similar in 2010, but it was not until 2014 before she bettered this total. In 2014 Michelle Wie earned an impressive $1,924,796 in prize money, her most successful year to date.
A Major Winner
After a couple of steady, if not spectacular seasons, 2014 was a year to remember for Michelle Wie. It did not start well, as she missed the cut in the first seven tournaments she played. However, in April she claimed her third LPGA title by winning the Lotte Championship in her home state of Hawaii. This was her first win in three seasons and the confidence boost she may have needed ahead of landing the best win of her career so far.
Two months after the win in Hawaii, Michelle Wie headed to the Women's US Open at Pinehurst. She looked to have the title wrapped up on the final day until she dropped two shots at the 16th hole. If anyone thought the wheels were about to come off Wie proved them wrong by sinking a 25-foot birdie putt at the 17th hole. She won by two shots to claim her first major title after bursting on the scene almost a decade earlier.
However, following this exceptional year, the next couple were once again steady if not spectacular. Injuries took their toll once more, as did a loss of confidence. Michelle Wie had a solid 2017 where she made 21 cuts from 24 events played, with eight top 10 finishes.
She would have to wait until 2018 until notching career title number five. This came at the HSBC Women's World Championships in Singapore. She came back from being five shots behind to end a frustrating stretch without a tour win since the Women's US Open in 2014.
Maternity Leave
2019 was another injury-hampered year, with just four events played, making only one cut. In January 2020 Michelle Wie announced she was pregnant, with her daughter born 19th June 2020. Wie was now considering her career options going forward. The injuries had made her think about her future in the game, and when pregnant she wondered whether she would be able to return.
However, she was soon to re-evaluate her thoughts. She has stated that a primary reason for her decision to return to golf was so her daughter could see her play in real-time, not just in online videos. In March 2021 Michelle Wie returned to the LPGA tour when she played in the Kia Classic. After a rusty 81 shots in the first round, she improved to 74 on the following day. Yet, she was back on the golf course, looking to win more titles in the coming years.
Michelle Wie Video
Michelle Wie shoots a 68 at the Sony Open at the age of 14:
The moment Michelle Wie claimed her first major win at the Women's US Open in 2014:
Michelle Wie on her way to winning the 2018 HSBC championships with a third-round 66:
Michelle Wie Family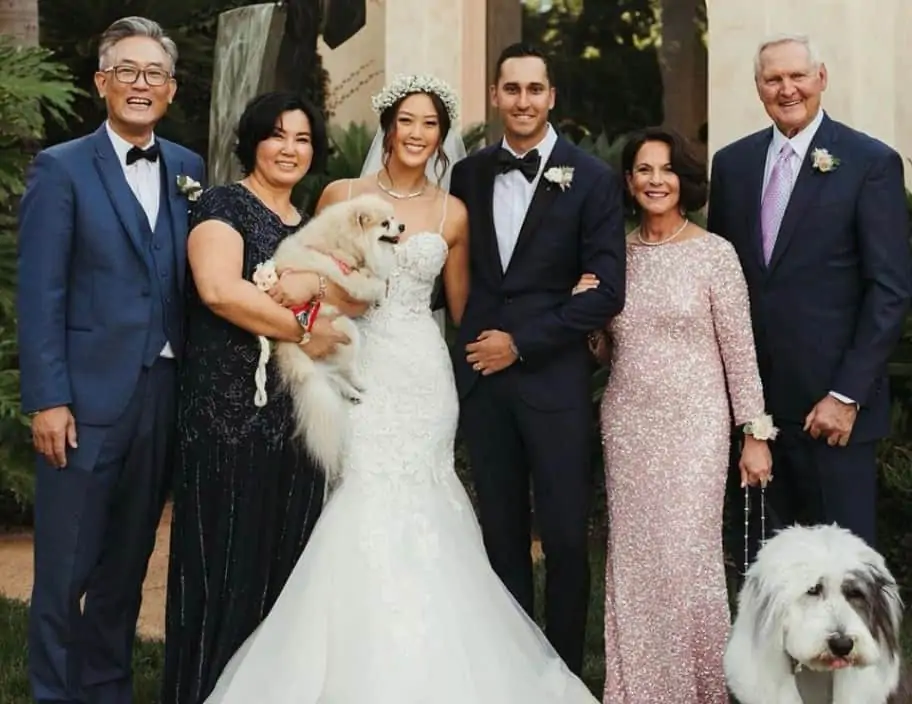 Michelle Wie is married to Jonnie West, who is the Director of Basketball Operations for the Golden State Warriors. West was born on 18th May 1988 and is the son of NBA legend Jerry West. He attended West Virginia University, where he graduated with a Bachelor's degree in sport management as well as an MBA in business administration.
In March 2019 Michelle Wie announced her engagement to West. The couple was married in a private ceremony in California in August 2019. On 19th June 2020, Michelle Wie gave birth to the couple's first child, a daughter named Makenna Kamalei Yoona West. The name Kamalei relates to Wie's own background, meaning beloved child in Hawaiian.
Michelle Wie is now determined to return to her golfing form of previous years. She wants her daughter to see her playing golf, as well as seeing a strong, independent woman chasing her dreams.
Michelle Wie Net Worth and Career Earnings
Michelle Wie's net worth is estimated to be $15 million, a combination of career prize winnings and brand endorsements. Her overall career prize money stands at $6,808,166 as of June 2021. The win at the Women's US Open in 2014 contributed to her highest 12-month prize-winning tally for a year. Here is a breakdown of her annual prize winnings for the period 2013 to 2018 according to the LPGA:
2013 $355,853
2014 $1,924,796
2015 $348,918
2016 $76,109
2017 $930,575
2018 $556,322
Nike and Sony were two sponsors who endorsed Michelle Wie when she turned professional. Her Nike deal alone was estimated to be worth between $4 million and $5 million. Since then Wie has signed up with Callaway, while other endorsements include Kia Motors, McDonald's, and Omega watches.
Michelle Wie Famous Quotes
"I'm not really interested in sports psychology. It makes me feel like a crazy person."
"I don't like going to the mall. I'm not really like the other girls. I just like to go out on the golf course and play. Golf is fun."
"If you grow up normal, you'll only be normal. I don't want to be normal, I want to be something else."
"I don't mind hitting it in the woods. I think of it as an adventure. That's when golf really starts to get interesting."
FAQs
Question: Has Michelle Wie Played on the Men's PGA Tour?
Answer: Michelle Wie has played on the men's PGA tour, but has never made a cut. She first played at the Sony Open in 2004 through a sponsor's exemption. Her last men's tournament was at the Legends Reno-Tahoe Open in 2008.
Question: How Many Times Has Michelle Wie Played in the Solheim Cup?
Answer: Michelle Wie has represented the USA five times in the Solheim Cup. The tournament is held every two years and Michelle Wie participated in each Solheim Cup between 2009 and 2017. She won 18 points in these appearances, helping the USA to three wins over their European opponents.
Question: What Nationality is Michelle Wie?
Answer: Michelle Wie is American. She had dual American-Korean citizenship but relinquished her Korean citizenship in 2013.
Question: Does Michelle Wie Have Any Siblings?
Answer: No, Michelle Wie is the only child of parents Byung Wook-Wie and Bo Wie.
Research
Continue reading related golf bios: