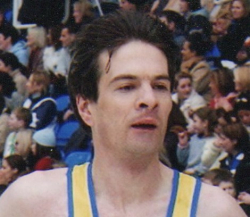 Latest posts by Stephen Hands
(see all)
Nobody splits the opinion of tennis fans more than Nick Kyrgios. There is no doubting the raw talent the Australian possesses. However, controversy follows him, and you are never sure which Kyrgios will step onto the tennis court. He is the most fined player in tennis history.
A former world junior number one, Kyrgios made his first appearance in a Grand Slam singles final at Wimbledon in 2022. Unfortunately, the attention was as much on the antics of Kyrgios, mostly directed toward his support team, as it was the tennis.
However, when he is on his game, I feel there are few better players to watch. Kyrgios can produce electrifying winners from nowhere. He would be the ultimate entertainer without the accompanying antics.
Nick Kyrgios burst onto the scene as a teenager when he beat Rafael Nadal at Wimbledon in 2014. He has since won $11.8 million in prize money and is currently ranked 25th in the world. Hopefully, reaching the 2022 Wimbledon final proves a further pivotal moment in his career, one which inspires him toward more Grand Slam final appearances.
In this bio, I shall delve deeper into his pro career to date and the controversies which have plagued his game.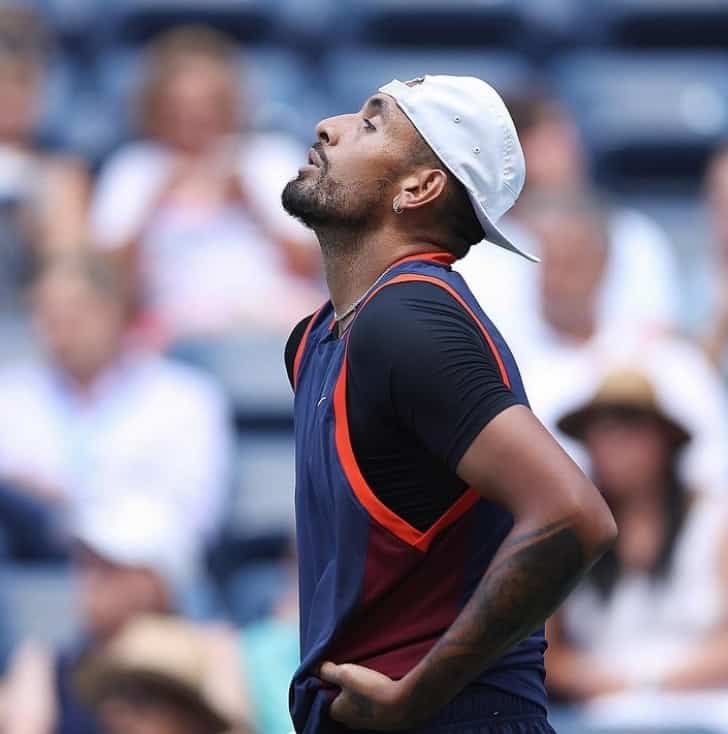 Nick Kyrgios Quick Facts
Full Name Nicholas Hilmy Kyrgios
Birth Date April 27, 1995
Birth Place Canberra, Australia
Nick Name Wild Thing
Nationality Australian
Siblings Christos and Halimah
Children None
Partner Costeen Hatzi
Profession Professional tennis player
Salary $2.4 million prize money in 2022
Net Worth $9 million
Awards 2014 Newcombe Medal for Australia's Most Outstanding Player
Last Updated September 2022
Nick Kyrgios Birthplace and Early Life
Nick Kyrgios was born in Canberra on April 27th, 1995, to parents Giorgos and Norlaila. His father Giorgos is of Greek descent and a house painter by trade. Mum Norlaila was born in Selangor in Malaysia and became a computer engineer. Her Grandfather's cousin was the Sultan of Pahang, but Norlaila gave up any potential titles when she moved to Australia. Nick Kyrgios is the youngest of three and has a brother called Christos and a sister called Halimah.
Nick Kyrgios first picked up a tennis racket in earnest when he was six years old. He was also a decent basketball player. If truth be told, he preferred to play basketball, the sport he confesses he loves. However, by 2008 he was playing junior-level tennis tournaments and showing signs of promise. At the age of 14, he decided to focus on tennis, a decision he says he was pushed towards by his parents.
It wasn't just his parents who saw the tennis talent in their son. In 2009, Nick Kyrgios was awarded a scholarship at the Australian Institute for Sport. This was to assist him in improving his game. Kyrgios decided to move to Melbourne believing it would further help his development. However, he moved back to Canberra after a year.
Kyrgios showed his early promise in doubles events, winning two junior Grand Slam titles. At the Australian Open Boys event, he claimed his first junior Grand Slam singles success in early 2013. He beat his good friend Thanasi Kokkinakis in the final, the player he would enjoy success with in the men's doubles at the same event nine years later.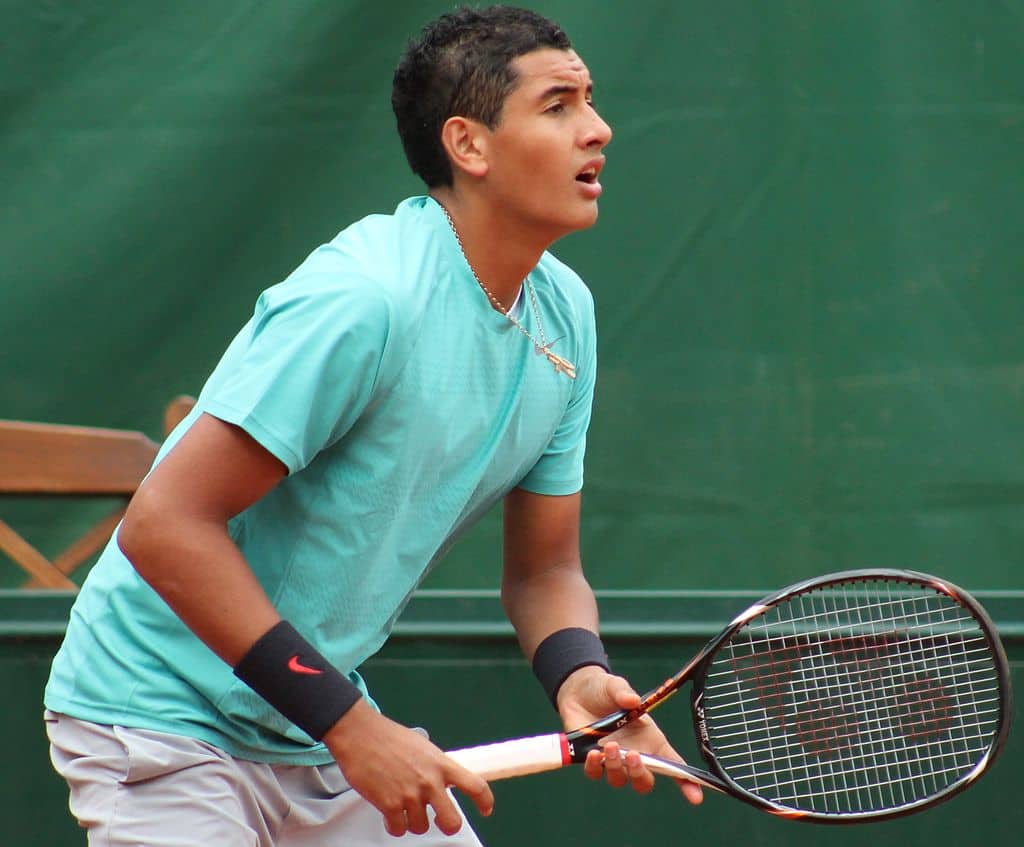 Nick Kyrgios Professional Career
Nick Kyrgios turned professional in 2013. He made his senior Grand Slam debut as a wildcard entry in the same year at the French Open. He was the youngest player in the draw. Kyrgios posted a noteworthy straight sets win against Radek Stepanek before bowing out to the 10th seed, Marin Cilic, in the second round. Later in the year, he was selected to represent Australia in their Davis Cup match against Poland.
However, his breakthrough performance came the following year at Wimbledon. Still only 19, Kyrgios reached the quarter-finals on the grass courts of SW19, his favorite surface. The tennis world stood up and took note when he beat the world number 1, Rafael Nadal, in the fourth round. At the time I remember how seismic this win felt. He was the first player outside the top 100 to beat the world number one in a Grand Slam match for 22 years. You thought you were watching the future of tennis.
First ATP Title
Nick Kyrgios repeated the feat by reaching the quarter-finals back home in the Australian Open. In May 2015, this rising tennis talent reached his first ATP tour final at the Estoril Open. Although he lost the final to Richard Gasquet, it was all progress and a useful experience for the 20-year-old.
He did not have long to wait for his first ATP tour win. This came in Marseille in February 2016, gaining revenge on Gasquet along the way. He defeated Marin Cilic in the final in a tournament where he never dropped a game on his serve.
Most tennis fans expected this would be the first of many title wins. Indeed, he went on to bag another two ATP titles that year in Atlanta and Tokyo. In 2016, Kyrgios reached number 13 in the world, his highest-ever ranking.
Home Turf Win
If anyone needed reminding of the potential of Nick Kyrgios it came in 2017. Kyrgios beat Novak Djokovic in their first-ever meeting. He had also beaten Roger Federer and Rafael Nadal the first time he played against them. Only one man had achieved this feat before, fellow countryman Lleyton Hewitt. However, the onrush of titles some may have predicted did not pan out in 2017. He did reach the final of the prestigious Cincinnati Masters but lost to Grigor Dimitrov.
Kyrgios was back to winning ways on home turf at the Brisbane Open in 2018. However, his record in Grand Slam events was not living up to the promise shown at Wimbledon in 2014. Between 2015 and the Wimbledon final of 2022, Kyrgios never advanced further than the round of 16. He picked up two more titles at hard court events in 2019, but tennis fans were still waiting for that next breakthrough moment for this talented Australian.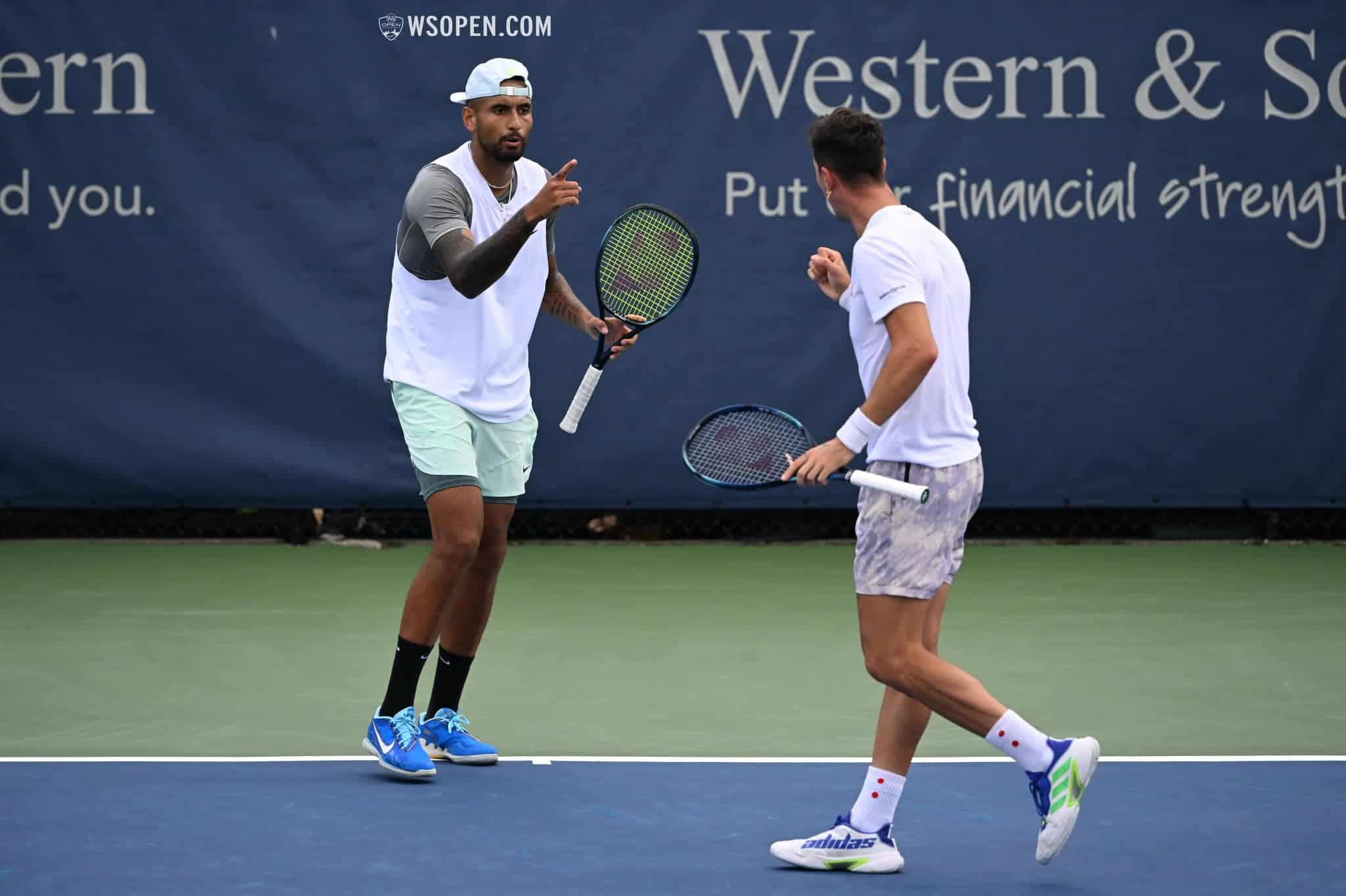 Grand Slam Success
Nick Kyrgios has had a very useful 2022, the sort of year which could kickstart his career once more. Not that it has been a bad career. Far from it, but you can't help but feel he has so much more to offer.
To start the year off Kyrgios won his first ever Grand Slam title, the men's doubles with his long-time mate Thanasi Kokkinakis. It was a nice way to get over the disappointment of bowing out of the singles event in the second round.
However, back on his favorite grass surface, Kyrgios battled his way through to his first-ever Grand Slam final at Wimbledon. He benefited from Rafael Nadal's withdrawal from the tournament. This was unfortunate for tennis fans as we were denied the prospect of a mouth-watering semi-final clash. In the final Novak Djokovic proved too strong. Kyrgios managed to take the opening set, but Djokovic stormed back to win the next three.
Of course, it would not be Nick Kyrgios if there weren't some 'colorful' moments. He was criticized for an underarm serve during the first set, a shot some in the game see as disrespectful. He also became annoyed at a spectator he accused of being drunk and talking to him during play. He could be heard complaining to the umpire that the woman looked like she had had 700 drinks!
However, the worst spectacle was watching his repetitive rants at his support team up in their box. I found this very uncomfortable viewing and can only imagine what someone watching as a casual fan would have thought. Personally, I would have walked off and left him to it. This may be his way of venting frustrations, but if so, he needs to find a different outlet. A great shame, because when it comes purely to tennis, he is a great watch.
Fines, Controversies, and More Fines
The career of Nick Kyrgios has been dogged by controversial moments and a plethora of fines from the start. Back in 2015 at the Australian Open, he was slapped with a fine of almost $5,000 for racket abuse and audible obscenities. At Wimbledon in the same year, he was accused of not trying during his loss to Richard Gasquet. I remember watching the game and to say I was surprised at his lack of movement on some of the returns is an understatement.
Kyrgios has been hit with over $500,000 worth of fines in his career, the most of any player in the game's history. He forked out $113,000 in fines for five separate incidents during the 2019 Western and Southern Open in Cincinnati. He also picked up a 16-week ban for his troubles. Unfortunately, Kyrgios still lets his frustrations get the better of him. He was fined $10,000 after spitting toward a fan he claimed was verbally abusing him during his first-round tie at Wimbledon in 2022.
Sadly, spitting was at the center of the controversy again at the 2022 US Open. The tournament organizers slapped him with the largest fine of the event so far, $7,500 for spitting on the court and swearing toward his support team.
He has also competed on this year's tour under the cloud of a court appearance back in Australia over an allegation of common assault.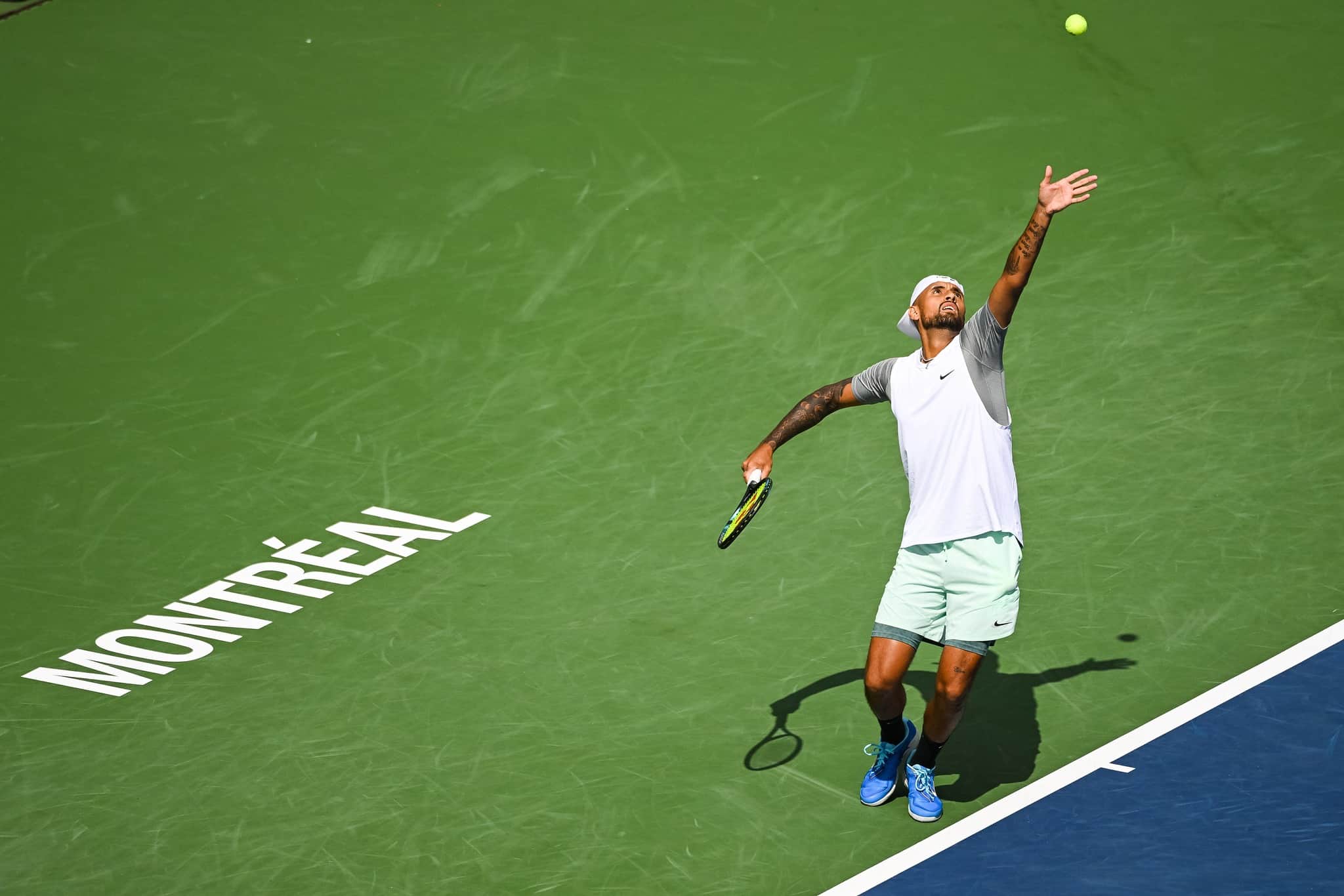 Off-Court
In 2015, the rising tennis star set up the Nick Kyrgios Foundation. The foundation aims to provide a safe space where underprivileged kids can play sports as well as a haven where they can stay. Included in the Foundation's plans are tennis courts, basketball courts, a swimming pool, and a gym, plus dorms that offer places of shelter.
Nick Kyrgios is no stranger to charitable causes. In 2019 he helped raise $10,000 during the horrific bushfires in Australia. This was to help toward the infrastructure required to fight the fires. He then donated another $10,000 to help those affected by the fires, donating a further $60,000 at a later point
During the Covid pandemic, he posted messages on social media for people to reach out to him if they needed any help. Kyrgios delivered thousands of dollars' worth of food to people struggling to get by during the quarantine period in Australia.
Nick Kyrgios Videos
Nick Kyrgios wins one of his first ATP titles.
Highlights of 19-year-old Nick Kyrgios beating Rafael Nadal at Wimbledon in 2014.
Nick Kyrgios the entertainer.
Nick Kyrgios wins his first Grand Slam title in the doubles with Thanasi Kokkinakis at the 2022 Australian Open.
Nick Kyrgios Family
Nick Kyrgios is not married and does not have any children. Since the start of 2022, he has been dating Costeen Hatzi, a social media influencer and interior designer based in Sydney.  She has her own business called Casa Amor Interiors which focuses on a minimalist approach to home decor. Costeen Hatzi is a popular online influencer. Her Instagram account has 133,000 followers and often features pictures of Nick Kyrgios.
Costeen Hatzi travels the world supporting Kyrgios. At the recent US Open, she was part of the support team who had to take the brunt of Kyrgios' rants during his second-round match against Benjamin Bonzi. Former Australian tennis player Todd Woodbridge thought that she and the rest of the support team should walk out when subjected to such rants.
However, family is important to Nick Kyrgios. The whole family is reported to be very close. Kyrgios visits his relatives in Malaysia when he can. He was outspoken about relaxing Covid quarantine regulations ahead of the Australian Open in 2021. He saw this as putting vulnerable people like his mother who has a heart condition at unnecessary risk.
Nick Kyrgios has also talked about how he struggled to commit to tennis following the death of his grandmother in 2015. She was his biggest supporter and he blamed tennis for not visiting her as often as he wished. In an interview, he talked about the constant battle between the competitor in him who wants to win and the Kyrgios who just wants a normal life away from public scrutiny.
Nick Kyrgios Net Worth and Career Earnings
Nick Kyrgios has an estimated net worth of $9 million. His career prize winnings total almost $12 million. In 2022, he earned $2.4 million in prize money from singles tournaments. This includes a payday of $1.2 million as the losing finalist at Wimbledon.
Kyrgios has also picked up over $400,000 in 2022 playing in doubles events, where he is ranked number 18 in the world. Of course, his prize money is all too frequently diminished a little by any fines accrued, including at Wimbledon 2022. Here he picked up fines totaling $14,500.
Nick Kyrgios should be a prime target for brands looking to endorse talented athletes. However, his on-court antics probably make companies reluctant to be associated with him. He does have key sponsors in Nike, Yonex, and Beats, who will have been delighted to see him walk out in his first Grand Slam final in 2022.
They may view him as a calculated risk because regardless of your opinion of Nick Kyrgios, he remains a star attraction at tournaments. It is reported that tennis racquet makers Yonex included a clause in their contract allowing them to keep a sum of an athlete's retainer for every racquet smashed.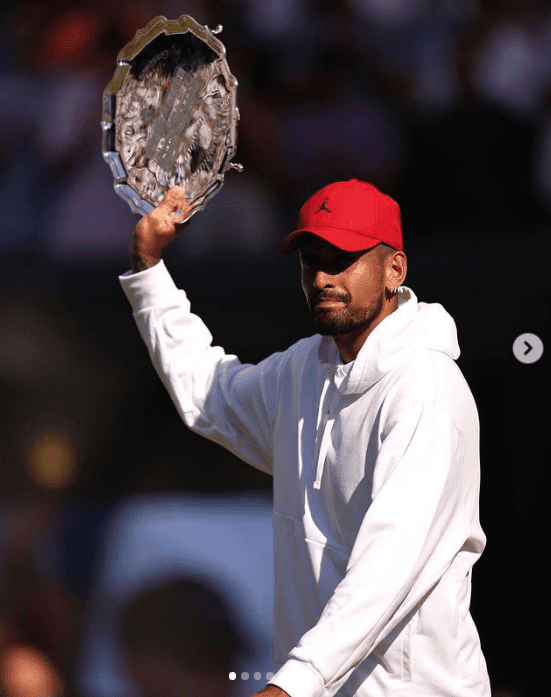 Nick Kyrgios Famous Quotes
"It's good when you're out there on a tennis court. There's nowhere to hide. It's all you, tactically, physically, mentally."
"I've got bad and good things, but I'm never going to change."
"I don't really like the sport of tennis that much."
"The person I am on the court is not who I am off the court."
FAQs
Question: How old is Nick Kyrgios?
Answer: Nick Kyrgios is 27 years old. He was born on April 27, 1995.
Question: What is Nick Kyrgios' world ranking?
Answer: Nick Kyrgios is ranked 25 in the world at the start of September 2022.
Question: Has Nick Kyrgios won a Grand Slam title?
Answer: Nick Kyrgios has not won a Grand Slam singles title. He has made one Grand Slam final, losing to Novak Djokovic at Wimbledon in 2022. However, he won his first Grand Slam doubles title at the Australian Open in 2022 with his partner Thanasi Kokkinakis.
Question: Why is Nick Kyrgios considered controversial?
Answer: When frustrated or things are not going his way, Nick Kyrgios is quick to chastise himself. His rants aimed at his support team often contain some expletives, and he has been known to demolish the odd racquet or two on the court. He has amassed fines totaling over $500,000 during his career.

Research Citations
Looking for more interesting readings? Check out: