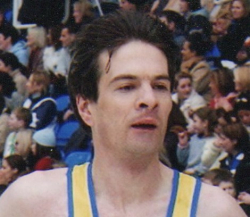 Latest posts by Stephen Hands
(see all)
Fallon Sherrock is a trailblazer in the world of darts. She became the first woman to win a match at the PDC World Darts Championship in 2020. Fallon Sherrock didn't just break the perceived glass ceiling for women darts players, she smashed right through it. Aspiring women players saw that the dream of playing and winning at darts' most prestigious competition was possible.
I have always thought there was no reason women darts players couldn't compete with men given an equal opportunity to develop their talent. It's a shame we still seem to have to differentiate players between men and women as opposed to just professional darts players. That is ultimately what Fallon Sherrock is, a very talented professional darts player.
Still only 28 years old, Fallon Sherrock has much more to offer. She was not the highest-ranked women's darts player when she broke through at the PDC World Championship. However, Fallon Sherrock seems to play her best darts on the biggest stages. In 2021, it was only Michael Van Gerwen who denied her in the final of the Nordic Masters.
In this bio, I will look at Fallon Sherrock's rise through the women's game, including that famous night at the Alexandra Palace. I shall then look at the doors that subsequently opened to her.
Fallon Sherrock Quick Facts
Full Name Fallon Sherrock
Birth Place Milton Keynes, Buckinghamshire, England
Birth Date July 2, 1994
Nick Name Queen of the Palace
Nationality English
Siblings Twin sister, Felicia
Children Son, Rory
Partner Cameron Menzies
Profession Professional darts player
Salary Not known
Net Worth Estimated $1 million
Last Updated September 2022
Fallon Sherrock Birthplace and Early Life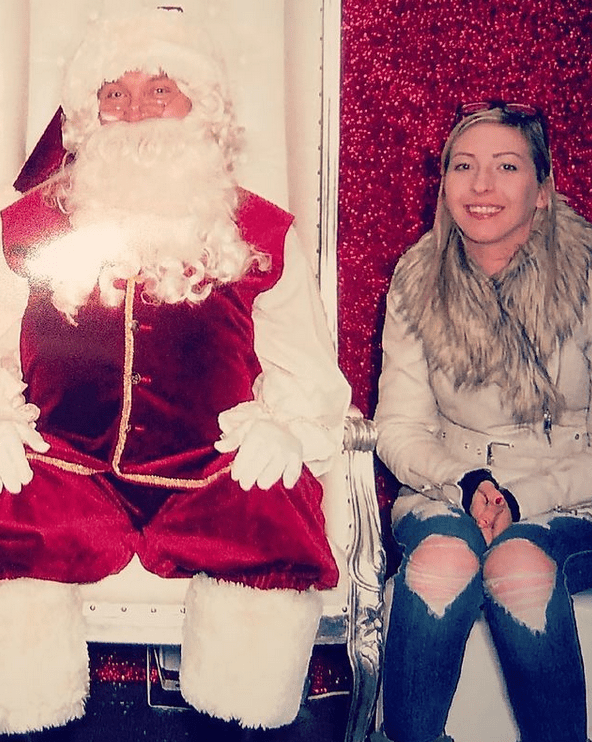 Fallon Sherrock was born July 2nd, 1994, in Milton Keynes in England. Both her parents, Steve and Sue, played darts at the county level, watched by their daughters. Fallon's twin sister, Felicia, is also a quality darts player.
Fallon took to playing darts late in life considering how much she has since achieved. She was 17 when she took up darts seriously while still studying for her A-levels and working as a hairdresser. She began playing in the Bedfordshire Super League youth team, where her sister was already playing.
However, it did not take long to realize she was a talented player. She was soon called up to be a member of the England darts youth set-up along with her sister. In 2011, Fallon Sherrock represented England in the singles division at the WDF Europe Cup youth tournament.
Her whirlwind rise to the top of youth darts continued the following year. In 2012, Fallon Sherrock won the Girl's World Masters event. She backed this up by winning the 2012 Women's Jersey Open and the 2013 Women's British Classic. Not a bad return for someone who had only just started playing the game!
Fallon Sherrock had the chance to go on to university after completing her A-levels. However, she realized just how good she was at darts. She had continued to work as a hairdresser while she played youth events, but now a decision needed to be made. Fallon decided to knock university on the head and concentrate on playing darts.
Fallon Sherrock Professional Career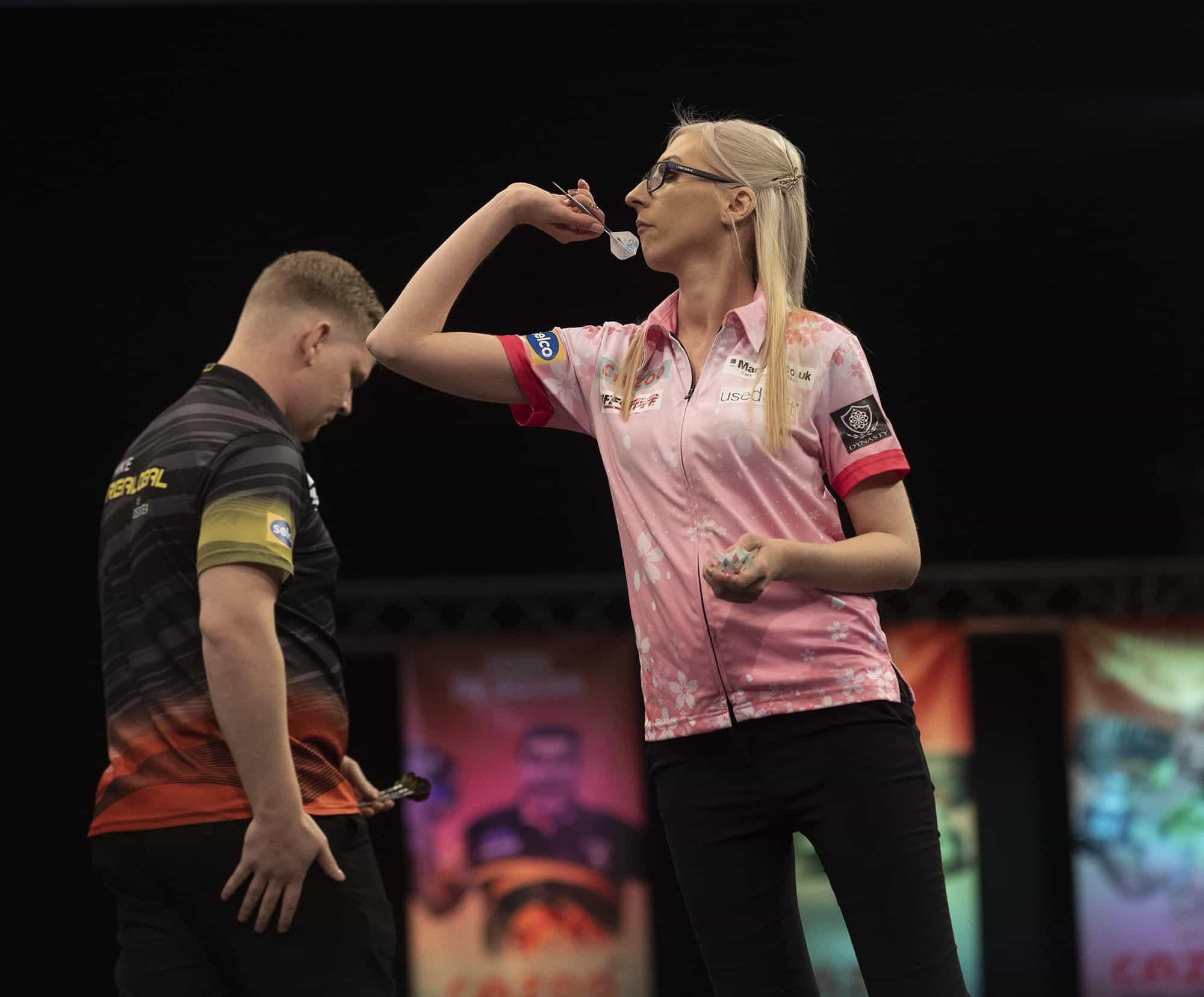 Fallon Sherrock reached the quarter-final stage on her first trip to the British Darts Organization (BDO) Women's World Championships in 2014. She returned the following year and made it through to her first world championship final. She was beaten 3-1 by compatriot Lisa Ashton, but at just 20 years old, was a new talent on the block. During a successful 2015, Sherrock won the Finder Darts Masters. She also won international open events, including the English and French Open.
However, she was unable to go one better than her runners-up finish at the BDO Women's World Championships. She fell at the first hurdle in 2016 and bowed out at the quarter-final stage for the next three years. This is one of the prime reasons why she may not have been on most people's radar to be the woman to make darts history in 2020.
History Maker
Since 2018 the Professional Darts Corporation (PDC) has reserved two spaces for women at their prestigious World Championships. Who takes these spaces is determined by a couple of qualification events. In 2019, Fallon Sherrock earned one of those qualification spots. She was drawn to face Ted Evetts in the first round at the Alexandra Palace venue.
In front of a raucous crowd, Fallon Sherrock beat Evetts in a tight match, three sets to two. In doing so she became the first woman to win a match at the PDC World Championships. It rightly felt a momentous moment for the women's game.
Spare a thought for Ted Evetts though. I watched this match, and the vocal crowd was noisily supporting Fallon Sherrock, and understandably so. The situation may have got to some players, but Evetts to his credit retained a classy composure through the match.
What I feel was equally important as this historic first win, was that Fallon Sherrock backed it up in the second round. Still basking in the attention of the media and public, she defeated the 11th seed Mensur Suljovic to advance to the third round. Here, the dream ended as she was beaten 4 sets to 2 by Chris Dobey. However, Fallon Sherrock had managed to turn the attention of the world's sporting press to women's darts. It truly felt like a significant moment in sport.
Doors Opened
Each year there are only 128 cards up for grabs to compete on the PDC circuit. Fallon Sherrock just failed to win a card at the PDC qualifying school event (Q School) for 2021. Normally this would have seen her focusing on Women's Series Events and qualifying for future televised events. Indeed, in February 2020, Sherrock won the Rileys Amateur qualifier, gaining entry for a debut at the UK Open. Although she lost 6-1 in the first round to Kyle McKinstry, Fallon Sherrock was getting a taste of the big tournaments.
Doors were starting to open. Her performance at the PDC World Championships earned her an invitation to compete in the 2020 World Series of Darts events. Unfortunately, due to COVID, only one event was held, late in 2020 in Salzburg. Sherrock was edged out 6-5 in the first round by the Canadian Jeff Smith.
Sherrock was also chosen as one of the nine challengers to compete alongside the main nine players in the darts Premier League. One challenger played on each of the Premier League dates. Fallon Sherrock was the challenger on the second night of the competition staged in Nottingham. She drew 6-6 with Glen Durrant to earn a financial bonus for the draw.
More History Making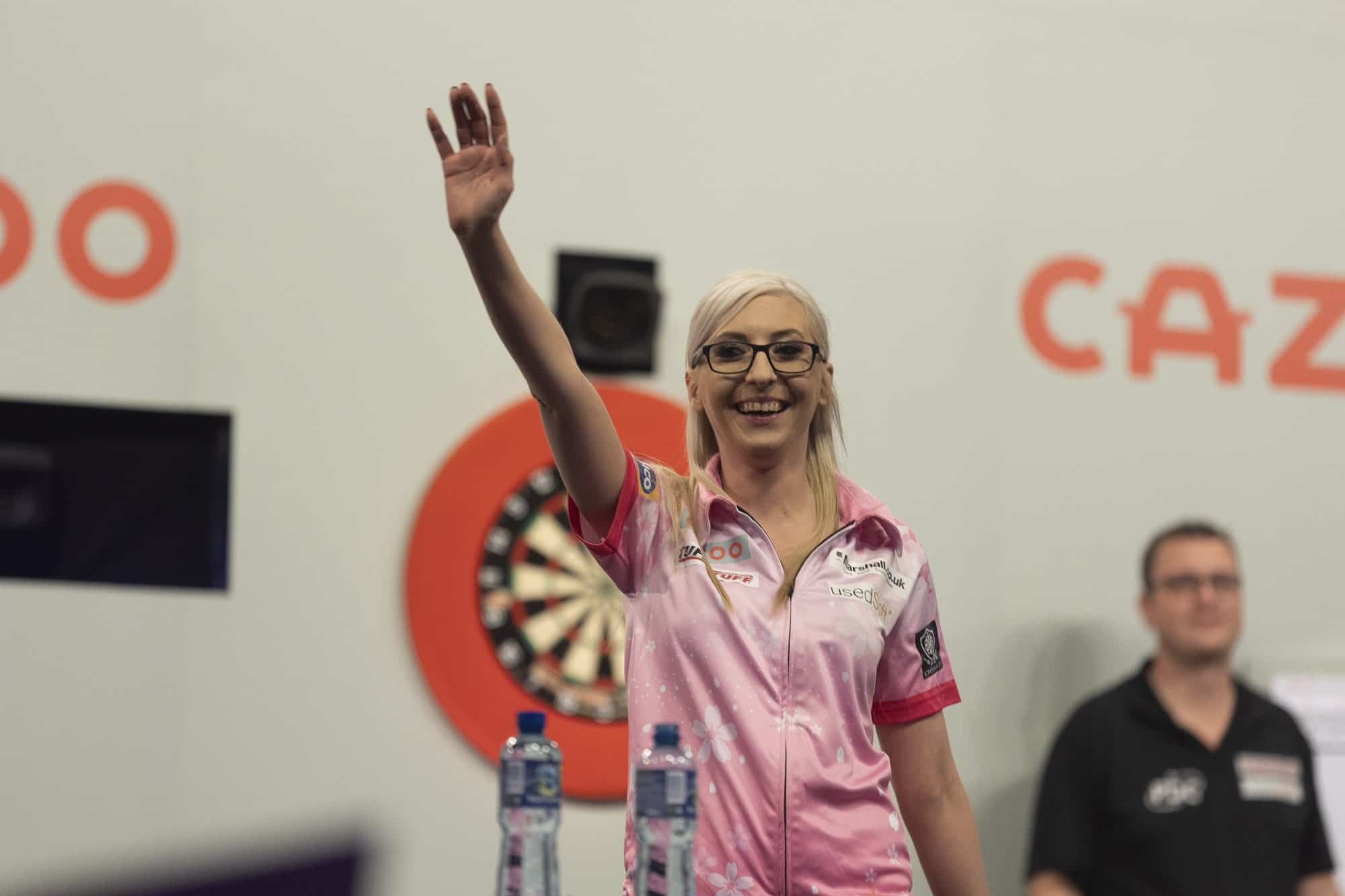 Fallon Sherrock missed out on the chance of a return to the Alexandra Palace, failing to qualify for the 2021 PDC World Championships. She had just missed out on finishing in the top two in the PDC Women's series Order of Merit.  However, Fallon Sherrock was making her mark in the history books again by the end of the year when she returned to the World Series of Darts.
The series was again reduced due to Covid, with the inaugural Nordic Masters pushed back to September 2021. A comfortable win in the first round was followed by a walk-over in the quarter-final. Her opponent Gerwyn Jones was forced to withdraw from the tournament due to an elbow injury. Sherrock produced a stirring comeback to win her semi-final, fighting back from 10-6 down to win 11-10.
That victory meant Fallon Sherrock was the first woman to appear in a televised final against a male opponent. Her trailblazing continued. The not-so insignificant Michael van Gerwen faced her in the final. Sherrock led 6-3, but the ridiculously talented Dutchman stormed back to win 11-7. Fallon Sherrock admitted she was shaking when she was 6-3 up, recognizing the significance of a potential victory. However, just her presence in the final was another important moment for women's darts.
Yet she wasn't done yet with the history-making for the year. After six victories in the PDC Women's Series, Fallon Sherrock headed to the 2021 Grand Slam of Darts event. She beat Gabriel Clemens and Mike De Decker to become the first woman to progress to the knock-out stages of the tournament. In beating De Decker, Sherrock recorded an average of 101.55, the highest for a woman in a televised match. The icing on the cake was the 170 finish to wrap up the win against Clemens. This confirmed her spot in the knock-out stages where she eventually lost to Peter Wright in the quarterfinals.
2022 Women's Matchplay Title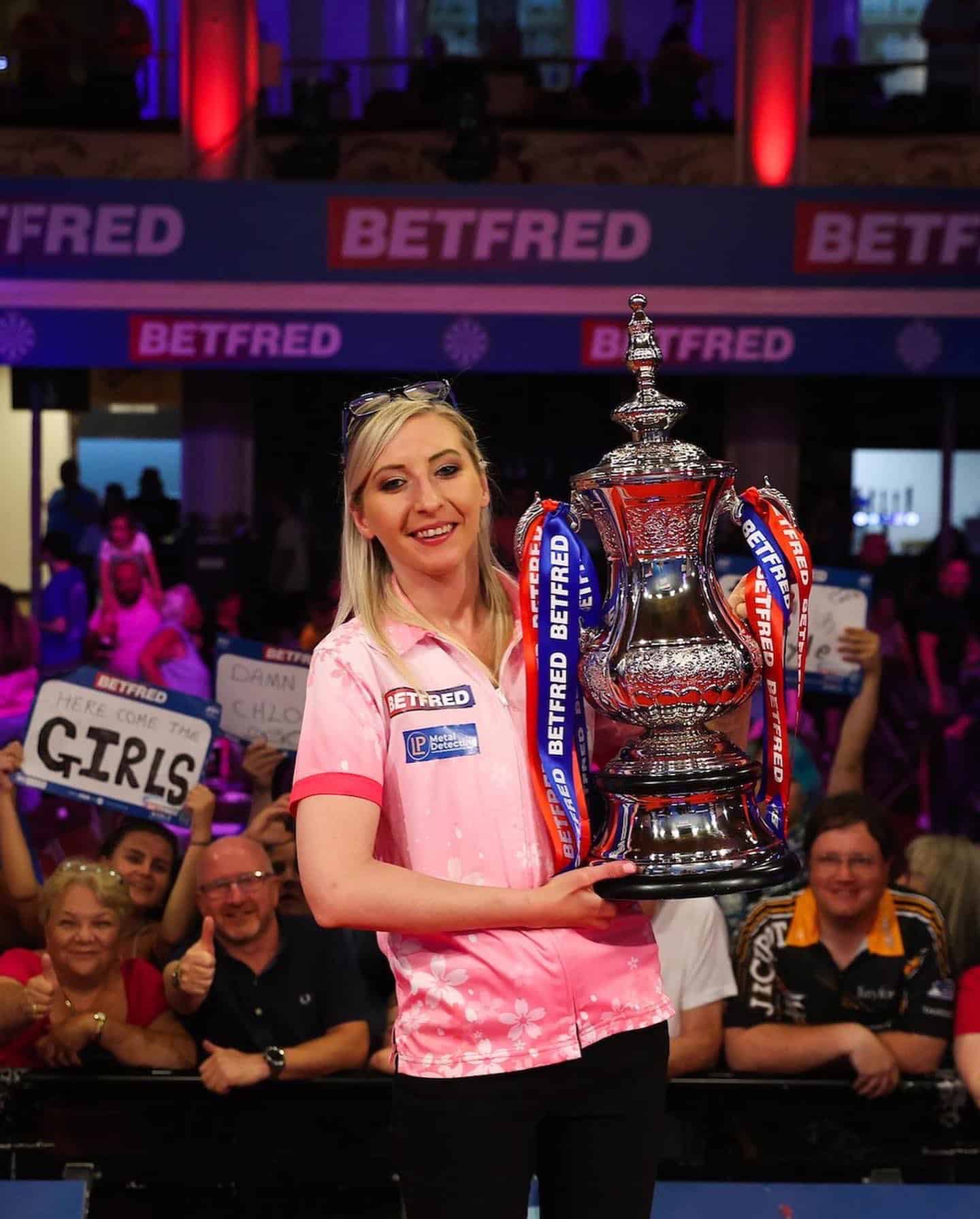 Fallon Sherrock's 2022 started with disappointment. She headed to the Q-School event in Milton Keynes hoping to seal a card for the PDC tour. Having battled through to the event's final stage, she lost her second-round match on the final day to end any hopes of a tour card. This left Sherrock looking to concentrate on playing in the recently expanded PDC Women's Series.
Fallon Sherrock continued to win on the Women's circuit, including victory at the Welsh Classic. However, her biggest title of 2022 to date came at the inaugural Women's Matchplay event in Blackpool. This was the first PDC Women's tournament to be fully televised. Eight women took to the stage throughout the afternoon. Fallon Sherrock faced Aileen de Graaf in the final, who beat the top seed Lisa Ashton to earn her place. Sherrock proved too strong, winning 6-3 and pocketing just under $12,000 in prize money.
Look Me Up on Google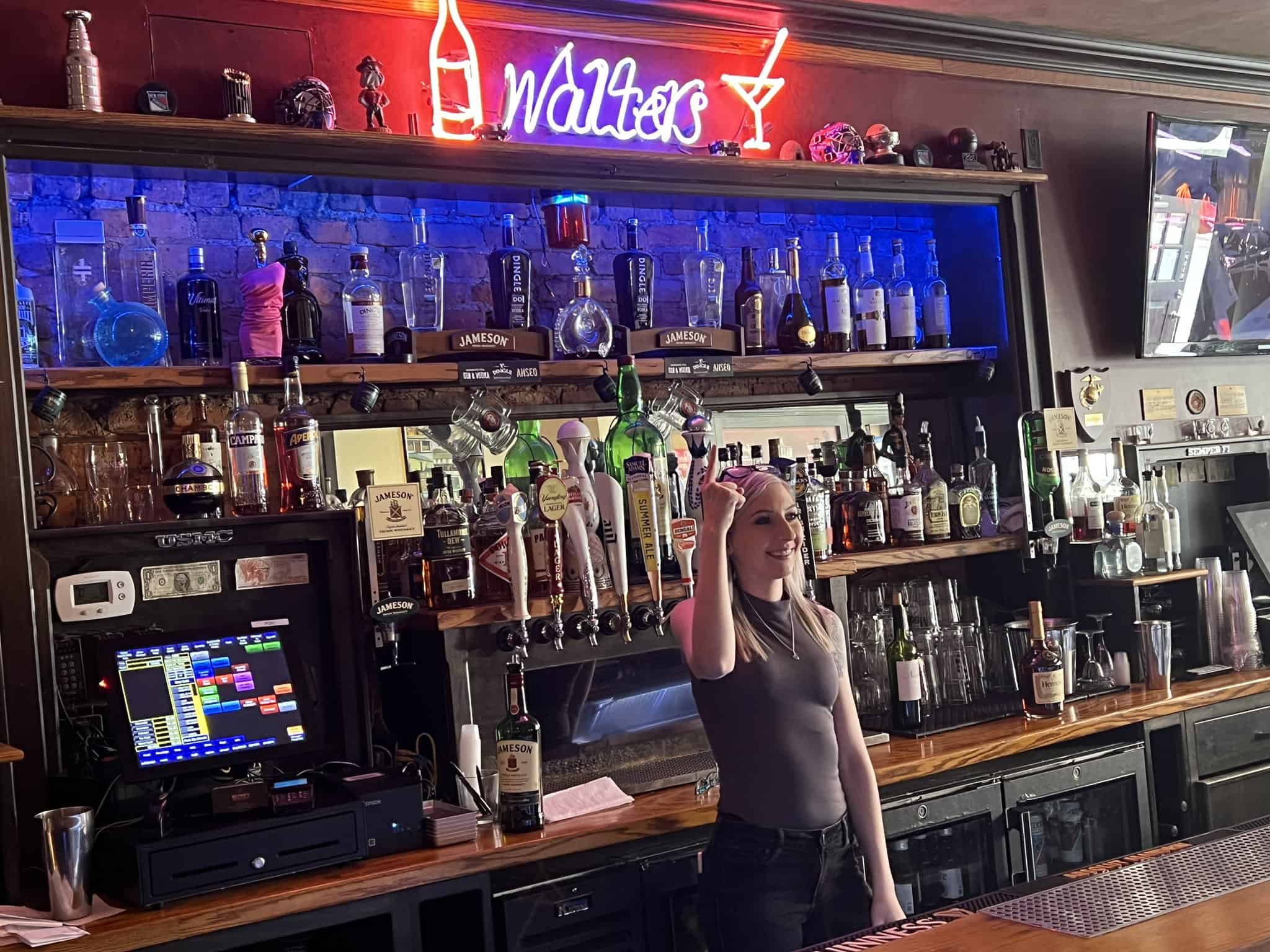 Being a darts history maker does not mean you are guaranteed to be recognized, even by people playing darts down the local pub. Fallon Sherrock has a fun, mischievous side when away from the lights and pressure of the darts stage. She enjoys a bit of hustling from time to time.
If someone doesn't recognize Fallon Sherrock and challenges her to a game of darts she will accept, although she will say she's not all that good. When she wins and her opponent comments on how good she is, she tells them to google her. She only ever plays for a drink or a fiver at most. This is just about having a bit of fun in her downtime.
Personal Battles
Life has not always been easy for Fallon Sherrock, who manages a serious health issue. Not long after giving birth to her son in 2014, Fallon Sherrock developed kidney disease. Left undiagnosed, the condition could have resulted in kidney failure.
Medication prescribed to treat the condition also had a side effect of water retention. This resulted in a swelling of her face and saw her receive negative comments about her looks from online trolls. It is hard to understand why anyone feels the need to make such hurtful remarks.
Fortunately, Fallon Sherrock is strong in character and was able to look past such ridiculous comments. The kidney condition has been stabilized. It is not getting any worse, but similarly, it is not improving. Sherrock manages the condition, which sees her drinking lots of water to help flush out her kidneys.
Fallon Sherrock Videos
The match that made darting history.
Fallon Sherrock fires in a stunning 170 to make further darting history.
Fallon Sherrock plays Michael Van Gerwen in the final of the 2021 Nordic Masters.
The winning darts as Fallon Sherrock claims the inaugural Women's World Matchplay title.
Fallon Sherrock Family
Fallon Sherrock is not married. Her boyfriend is Cameron Menzies, a fellow darts player. He won the 2021 Welsh Open, earning a qualifying spot at the World Darts Federation (WDF) World Championships in 2022. He reached the semi-final, a feat he previously achieved at the World Masters in 2017. Sherrock has spoken in interviews about how supportive Menzies is in her career and how he helps push her on to more success.
Fallon Sherrock has a son, Rory, from a previous relationship. Rory was born in April 2014 and is autistic. She donated the winning board following her historic win at the PDC World Championships to the National Autistic Charity. It is a charity that is close to her heart, and she wanted to reward all their staff's hard work. She has spoken about how happy her son is to see his mum on TV and his pride when she made darting history.
Sherrock's success has seen big changes in her life, with more time away playing darts. She has paid homage to her family's support in looking after Rory when she is away, largely at the weekends. During the week is when she gets most time to spend with her son.
Fallon Sherrock Net Worth and Career Earnings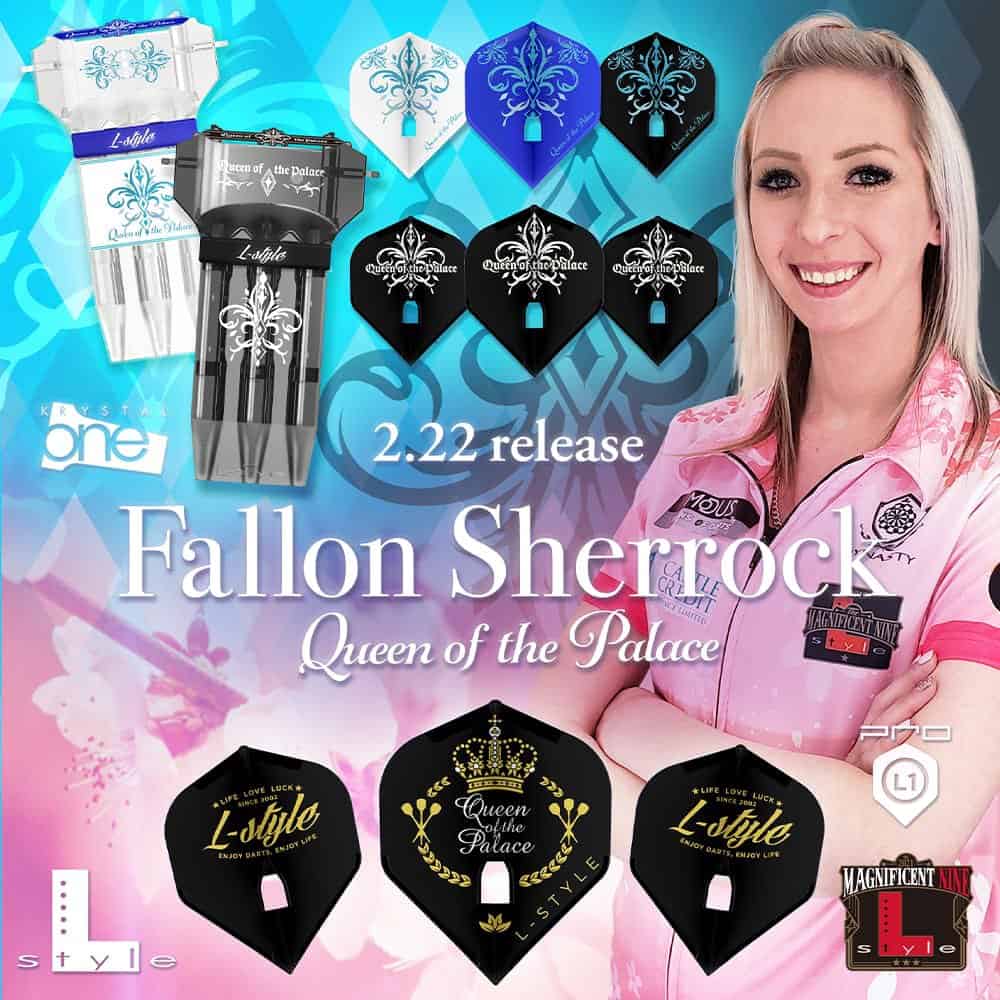 Fallon Sherrock has an estimated net worth of $1 million. This is accrued from prize winnings and sponsorship. The prize money on offer at the major women's events still lags far behind that which male professionals can earn. By the end of 2019, Fallon Sherrock's total prize-winning earnings from darts were around $65,000. When she finished runner-up at the BDO Women's World Championships she picked up a cheque for just under $6,000. This compares to $40,000 for the runner-up in the men's event.
However, Fallon Sherrock's earning potential took off when she beat Ted Evetts at the PDC World Championships. She bagged $30,000 in reaching the third round in 2020. She also took home close to $9,000 after her first-round defeat at the 2022 championship. Further paydays have included $24,000 as a losing quarterfinalist at the 2021 Grand Slam of Darts and $12,000 for reaching the final of the Nordic Masters.
This is a far cry from the women's tournaments where she may earn less than $1000 for a title win. However, Sherrock picked up $12,000 when she won the inaugural Women's World Matchplay title in 2022. Hopefully, this is a sign that the top women players will be better rewarded.
Fallon Sherrock's history-making darts have not gone unnoticed by sponsors. Companies that endorse Sherrock include Dynasty Darts, Oche.com, Used Soft, and L-style Europe. She signed a contract extension which sees Marshall Motor Group continue to sponsor Fallon Sherrock through to the end of 2023.
She is represented by Modus. The company represents some of the top players in the world including Michael Van Gerwen, Peter Wright, and Raymond van Barneveld.
Fallon Sherrock Famous Quotes
"I have proven something for women's darts, that women can play the men and beat them."
"I don't see myself at a physical disadvantage."
"There's more women who can play like me if not better and we just need more recognition really."
"To any young woman out there who might be thinking about taking up darts, I would just say, go for it".
FAQs
Question: How old is Fallon Sherrock?
Answer: Fallon Sherrock is 28 years old. She was born on July 2nd, 1994.
Question: Who did Fallon Sherrock beat at the 2020 PDC World Championships?
Answer: Fallon Sherrock beat Ted Evetts in the first found, before defeating the 11th seed, Mensur Suljovic, in round two. She lost to Chris Dobey in the third round.
Question: Has Fallon Sherrock played in the Premier League Darts competition?
Answer: Yes. she was chosen as one of the 'challengers' for the 2020 competition. She drew 6-6 with Glenn Durrant in Nottingham.
Question: What is Fallon Sherrock's walk-on song?
Answer: Fallon Sherrock's walk-on song is 'Last Friday Night' by Katy Perry.
Research Citations
Looking for more interesting readings? Check out