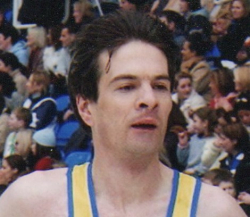 Latest posts by Stephen Hands
(see all)
Richard Hammond is a British journalist and tv presenter. He is best known as one of the three presenters on the popular motoring show, Top Gear. While filming for Top Gear in 2006 Hammond suffered a near-fatal accident that left him in a coma for two weeks. The experience has not diminished his passion for all things motoring.
Following Top Gear, Hammond moved with fellow presenters Jeremy Clarkson and James May to work on The Grand Tour on Amazon Prime. More recently Hammond set up a classic car restoration workshop. Let's start our Richard Hammond bio with some quick facts about Richard.
Richard Hammond Quick Facts
Full Name Richard Mark Hammond
Birth Date December 19, 1969
Birth Place Shirley, Birmingham, UK
Nick Name Hamster
Nationality British
Siblings Andrew Hammond and Nicholas Hammond
Children Two daughters, Isabella and Willow
Spouse Amanda 'Mindy' Hammond
Profession Journalist and tv presenter
Salary Unknown
Net Worth $45 million
Awards 2019 International Motor Film award winner with Jeremy Clarkson, James May, and Phil Churchward for Motown Funk, 2009 Bafta Children's award for the best presenter for Blast Lab
Last Updated June 2022
Richard Hammond Birthplace and Early Life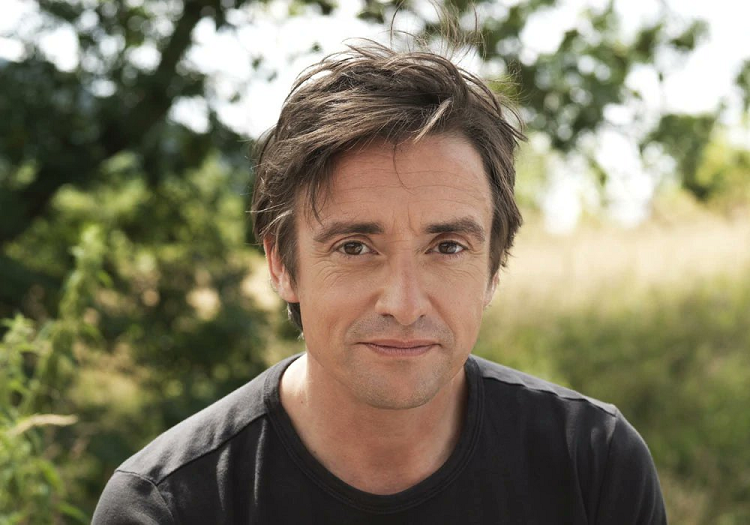 Richard Hammond was born December 19th, 1969, in Shirley, Birmingham. His parents are Alan and Eileen Hammond, with Richard the oldest of three boys. The brothers were best friends and are still very tight.
In an interview, he recalls he was always Batman, and his brothers were Joker and Robin. Hammond attended the nearby Solihull school before his family upped sticks in the mid-1980s and moved to Ripon in North Yorkshire.
The family settled into their new environment and Richard continued his studies at Ripon Grammar school. He seemed to have a career in mind when he went on to attend Harrogate College from 1987 to 1989. He studied photography and television production at Harrogate.
However, cars were already a fascination. The roads between home and Harrogate College became a racetrack for him and his friends. After graduating, Hammond went searching for his first break in the media world.
Richard Hammond Professional Career
Early Career Beginnings
Radio was Richard Hammond's first media port of call after graduating from Harrogate College. He started as a program assistant at Radio York in 1989. This was followed by stints at several radio stations across the north of England.
At least on the radio when things went wrong he was not in mortal danger as would be the case on Top Gear. On one occasion Hammond locked himself out at Radio Cumbria during his live show. This was embarrassing, but not potentially fatal.
It was at Radio Lancashire that Hammond met the motoring journalist Zog Ziegler. As well as having a fantastic name, Ziegler was an expert who came on Hammond's show once a week to talk cars.
The pair struck up a friendship that remains today. Hammond looked at Ziegler and thought what a great job he has. In 1995, Hammond left radio to pursue his motoring dream.
At first, Hammond was involved in corporate events. His break in television finally arrived in 1998. He was hired as a presenter on Motorweek on the satellite channel Men & Motors. Hammond went on to present several other motoring shows on satellite and cable channels. He also worked on lifestyle shows.
Yet, a certain show called Top Gear was being re-launched. This was too tempting an opportunity for a budding motoring journalist and presenter.
The Top Gear Years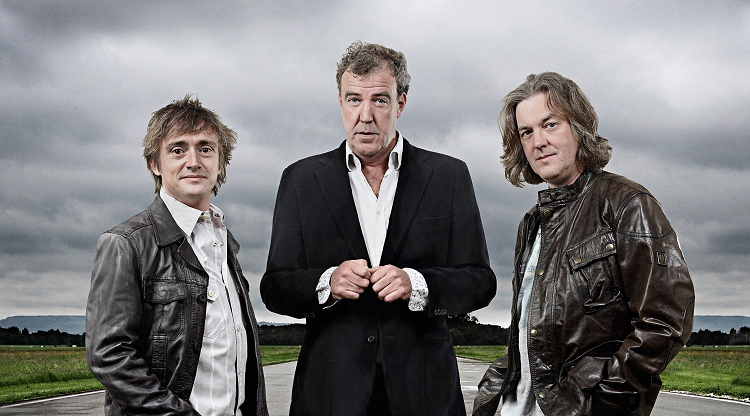 Richard Hammond was a very popular member of the Top Gear team alongside Jeremy Clarkson and James May. Yet, Hammond was not a shoo-in for the role from the start. His first audition for Top Gear in its original format in 2000 ended in him narrowly missing out.
Proving perseverance is key, Hammond auditioned once more for the show's re-launch in 2002. This time the audition was a success, and he took up his place as part of the show's famous trio of presenters.
Hammond's blend of charm and undeniable enthusiasm for all things cars made him a hugely popular part of Top Gear. The chemistry between the three presenters was key to attracting a diverse fan base.
For 13 years viewers, including non-petrol heads, tuned in to watch the mix of reviews, banter, celeb guests, and motoring challenges. The show allowed Hammond to indulge his passion for cars and his enthusiasm was infectious.
Top Gear won a host of awards. The show won the National Television Award for the Most Popular Factual Program for three consecutive years from 2006 to 2008.
Viewing figures peaked on December 2nd, 2007, when a staggering 8.35 million people tuned in to the show, featuring Lewis Hamilton and James Blunt as guests. The second highest viewing figures came in January 2007. This was the first episode after Hammond's near-fatal crash.
The Crashes
On September 20th, 2006, Hammond was driving a jet-powered car called The Vampire while filming for Top Gear. The accident happened on the 7th and final run around RAF Elvington airfield near York. The front left tire disintegrated while traveling at 288 miles per hour, spinning the car over.
Hammond suffered a significant brain injury and was in a coma for two weeks. Thankfully, Hammond made as good a recovery as possible from such a horror crash. He has talked about memory loss, depression, and emotional difficulties during his recovery progress.
An official report into the accident suggests Hammond may not have been able to prevent the crash once the tire burst. The report says Hammond's reactions seem to have been those of a competent high-performance car driver. He applied the brakes, steered into the skid, and pulled back on the release lever of the main parachute.
Fifteen years later Hammond would do what he said he never would. He gingerly got back behind the wheel of The Vampire. He remembers getting in the car in 2006 but has no memory of leaving it.
Driving a high-speed car inevitably brings its fair share of dangers. Hammond would again hit the news for the wrong reasons in 2017. This time he was filming for the Grand Tour when he crashed an electric supercar. Hammond was taking part in the Hemburg Hill Climb at St Gallen in Switzerland when he lost control of the car.
His quick reaction to release his seatbelt and throw himself from the car saved his life. The car flipped down the hill and burst into flames just after Hammond escaped from the vehicle.
Jeremy Clarkson described the horrific incident as the most frightening accident he had seen. Hammond was airlifted to the hospital. Miraculously the most serious of his injuries was a fractured knee.
Not pleasant, but it could have been so much worse. Hammond admitted he thought he was going to die as the car flipped over before he was able to release himself. You have to hand it to the man. He dares to keep getting back behind the wheel. What his family must think might be another matter.
Away From Top Gear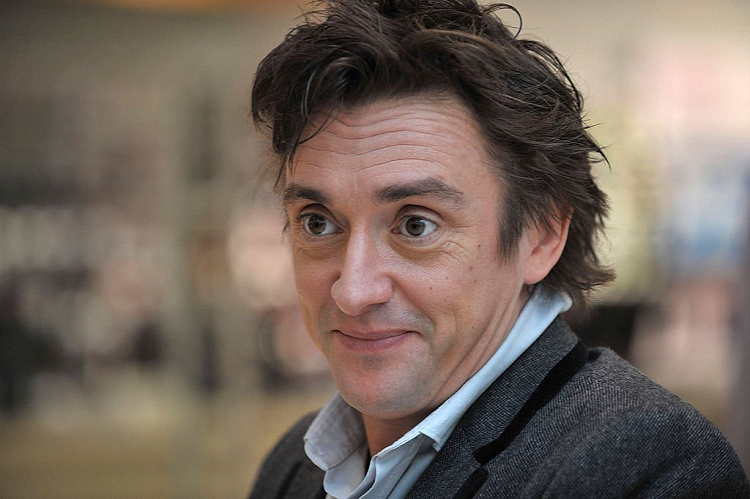 Richard Hammond quit Top Gear in 2015 following the sacking of Jeremy Clarkson by the BBC. Along with James May, the trio would launch a rival motoring show called The Grand Tour on Amazon Prime. The boy who grew up with two brothers as best friends was not about to ditch his two tv 'brothers'.
The Grand Tour has run for nearly five years, with the latter series producing specials rather than regular episodes. There is uncertainty about whether the show will continue and if so in what format.
It is not all motoring though. Richard Hammond has been a presenter on several non-motoring shows. This includes the National Geographic channel's Science of Stupid. However, this was not Hammond's first foray into science. He previously worked on the tv program Brainiac: Science Abuse and the children's science program Blast Lab.
Brainiac was a fun mix of scientific experiments and utter anarchy. The concept was to prove common scientific concepts using often outlandish experiments. Hammond was involved in the show's first four series.
Explosions and mess were an element of the show which helped to make it popular and less stuffy than regular science education shows. A penchant for blowing up caravans also became a signature of the show.
Hammond also presented several programs involving nature and engineering. These include Planet Earth live in 2012, Miracles of Nature, and How to Build a Planet in 2013. How to Build a Planet ran for two series and used state-of-the-art CGI to show how the earth and the solar system were formed.
Hammond's presenting skills have always been in demand. Between 2009 and 2011 Hammond presented the popular obstacle game show Total Wipeout. More recently he has featured in the Great Escapists, using science and engineering to survive on a desert island.
Classic Cars
Yet, Hammond's love of all things motoring is never far away. One of his most recent ventures is setting up a classic car restoration workshop.
The Smallest Cog is based in Hereford and this new business highlights Hammond's undoubted passion for classic cars. A tv series shown on the Discovery channel was made which followed Hammond in setting up the business.
Hammond has said how classic cars are incredibly important and how some are works of art. Yet, setting up The Smallest Cog was a bold move and quite a gamble.
Hammond is said to have sold a sizeable portion of his private car collection to fund the business. The DRIVETRIBE YouTube channel is a good place to head to view videos showing Hammond's latest exploits.
Richard Hammond Videos
Richard Hammond's first top gear appearance.
Some of Richard Hammond's best tv moments.
A glimpse of Richard Hammond's life away from the tv screen.
Richard Hammond provides a tour of his classic car restoration workshop.
Richard Hammond Family
Richard Hammond married Amanda Etheridge in May 2002, around the time he was starting on Top Gear. Amanda 'Mindy' Hammond was born in Cheltenham in Gloucestershire in 1965.
Her mother was young and Mindy grew up with adoptive parents. Amanda Hammond would later be reunited with her birth mother. She met Richard when working in London and more recently she has been a columnist for the British newspaper the Daily Express.
The couple has two daughters, Isabella born in 2001, and Willow born in 2004. The family's main residence is a renovated 'castle' in Ross-on-Wye, close to the border between England and Wales.
They bought the property in 2008 and have spent time lovingly renovating the building as a family home. The stunning home has all you want from a mock castle, including massive iron gates and a moat.
According to Richard Hammond, the one thing the ladies of the house agree on is he is a terrible driver. This is not just a critique of his well-publicized tv crashes and was reinforced by one particular incident.
Amanda was criticizing her husband's driving when he pulled over at a gas station to remonstrate. Unfortunately, as he pulled away again, he drove straight into a bollard. You can almost hear his wife saying, "I rest my case".
Richard Hammond remains close to his two brothers. While not much is known about Nicholas, Andrew Hammond is a former headteacher and a prolific educational author. Andrew is also the author of the Crypt books, a horror fiction series of stories for teenagers.
Richard Hammond Net Worth and Career Earnings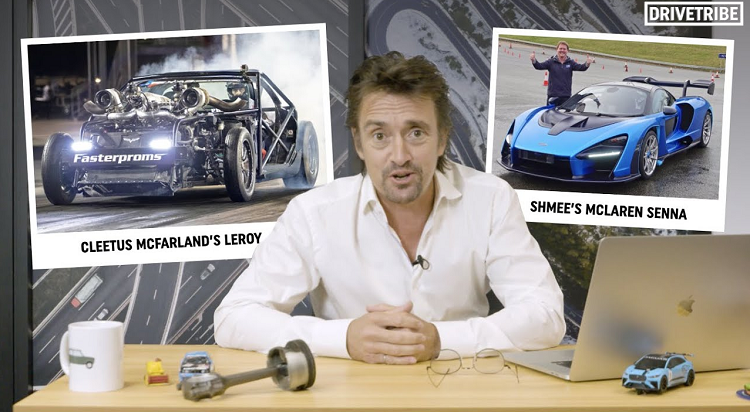 Richard Hammond is reported to be worth around $45 million. The bulk of his net worth comes from tv presenting and appearance fees. Hammond also has business interests including Hamsters Wheel Productions, a tv production company.
When Hammond launched the company he landed a $2.5 million deal with the BBC to make the children's science series Lab Rats.
Hammond is said to have earned $625,000 a year while working on Top Gear. Although it is not known exactly how much Hammond earns as a presenter on Amazon Prime's Grand Tour series, it is believed his salary doubled.
It is also reported he paid himself dividends of over $3 million from his tv production company when he left Top Gear.
Richard Hammond has also featured as a presenter on many tv programs away from motoring. He has also published over 10 books. This combination of tv presentation work, appearance fees, business interests, and book writing helps contribute to such a healthy net worth.
Richard Hammond Famous Quotes
"I like to think that my arrogance, impetuosity, impatience. selfishness and greed are the qualities that make me the loveable chap I am."
"I think a basic level of fitness can help the body cope with all manner of incidents."
"Oversteer is best because you don't see the tree that kills you."
"You can stick a BMW badge on a dead cat – and people will still buy it."
"Failing my driving test first time; that was a disappointment on a geological scale."
FAQs
Question: When did Richard Hammond Join Top Gear?
Answer: Richard Hammond became a presenter on Top Gear in 2002, before quitting the show in 2015.
Question: How Old is Richard Hammond?
Answer: Richard Hammond is 52 years old. He was born on December 19, 1969.
Question: Was Richard Hammond Hypnotized on Top Gear?
Answer: Yes, this was a feature in the second episode of the fourth series. Hammond was hypnotized by Paul Mckenna and forgot how to operate any part of a car.
Question: Can Richard Hammond Fly a Helicopter?
Answer: Yes, he gained his license to fly helicopters in 2012. He owns a second-hand Robinson R44 helicopter which he uses when commuting from his home in Herefordshire to London.
Question: How Tall is Richard Hammond?
Answer: Richard Hammond is 1.68 meters tall, which equates to nearly 5 foot 6 inches.
Research Citations: