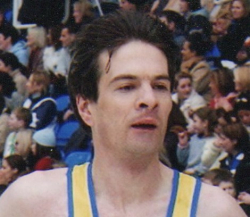 Latest posts by Stephen Hands
(see all)
I can't remember being more thrilled to see someone win anything than Steve Redgrave at the 2000 Sydney Olympics. Redgrave was already an icon of British sport, a four-time Olympic gold medalist. Yet, here he was, going for an unprecedented fifth Olympic gold at the age of 38. It meant a late night in front of the TV in the UK, but it was worth it. Dyslexia, colitis, and diabetes were just some of the challenges thrown in his path, but Redgrave overcame them all.
Steve Redgrave was an athlete who combined power, strategic know-how, and intensity to become the most titled rower in the world. He started his career in single sculls and ended it in the coxless fours alongside long-time rowing partner Matthew Pinsent. In addition to five Olympic golds, Redgrave picked up 9 World Rowing Championship golds and three Commonwealth golds along the way. He also won a bucket full of titles at his beloved Henley regatta.
Since retiring from rowing, Steve Redgrave has brought his immense knowledge of the sport to his TV commentary work. He also gives inspirational keynote speeches. In my book, if this man cannot inspire you, no one can. In this Steve Redgrave Bio, I shall look at how he first became involved in rowing before moving on to his illustrious career and the challenges he faced. Fittingly, a knighthood saw him become Sir Steve Redgrave in 2001.
Steve Redgrave Quick Facts
Full Name Steven Geoffrey Redgrave
Birth Date March 23, 1962
Birth Place Marlow, Buckinghamshire, UK
Nick Name None known
Nationality British
Siblings Two sisters
Children Natalie, Sophie, and Zak
Spouse Ann
Salary Unknown
Net Worth Estimated $1 million to $5 million
Awards Awarded MBE in 1987, awarded CBE in 1997, BBC Sports Personality of the Year for 2000, Knighted in 2001, Laureus Lifetime Achievement Award 2001, Thomas Keller Medal for Outstanding International Rowing Career in 2001, BBC Sports Lifetime Achievement Award 2011.
Last Updated August 2022
Steve Redgrave Birthplace and Early Life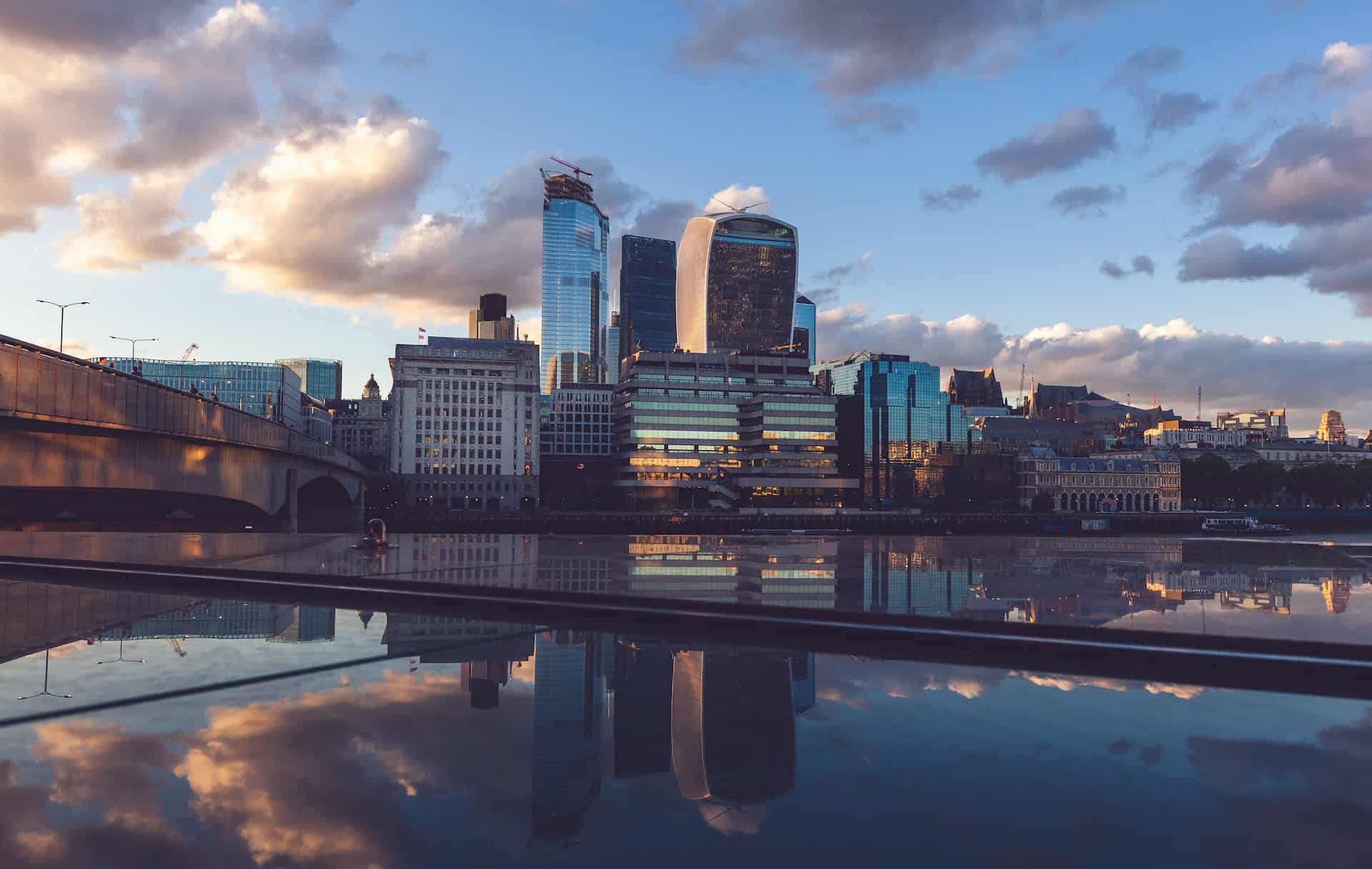 Steve Redgrave was born on March 23, 1962, in the riverside town of Marlow in the UK. Following service in the second world war, Redgrave's father Geoffrey became a builder. He eventually set up his own company. Steve Redgrave's mother, Sheila, worked as a local bus driver. The Redgrave's were a close-knit family who were active within their community, a trait which rubbed off on their son.
School life was a challenge for Steve Redgrave. He was 10 years old when diagnosed with dyslexia while attending Burford Junior school. After his 11+ exams, the young Redgrave continued his studies at Great Marlow school. Dyslexia would continue to make school difficult, but the direction of his life would soon change forever.
At this age, Redgrave was into sports like football. He was also a decent athlete and was a sprint champion at his school. However, while the river Thames ran through his hometown, Redgrave had never thought about rowing. This changed when his English teacher, Francis Smith, mentioned the possibility of rowing to some of the students. Steve Redgrave didn't need much persuading to swap academic work for a sporting pursuit. His teacher was a member of the Marlow rowing club and in one of those lovely twists of fate was just about to unearth rowing's greatest competitor.
A Rowing Champion Is Born
Steve Redgrave adapted to life on the water quickly. He has since paid tribute to the time and dedication his former teacher took to help the young rowers. Suddenly Redgrave had found his niche, something he enjoyed and was seemingly good at. He began to spend more and more time out on the river practicing. At the age of 16, Redgrave was persuaded that endurance rowing was his calling.
It did not take long for the future five-time Olympic gold medalist to show his worth in a boat on a bigger stage. In 1979, aged 17, Redgrave made his international debut, representing GB in the single sculls at the world junior championships. A year later he was back. This time he bagged his first ever international medal, a silver in the double sculls. His decision to ditch the prospect of further education to concentrate on rowing was about to prove an inspired choice.
In 1981, Steve Redgrave moved up to be a part of GB's adult rowing squad. He would soon switch from sculling to single oar rowing and by 1984 he was ready for his first crack at the Olympics. He could never have anticipated Los Angeles would see the first of five consecutive gold medal Olympic jaunts.
Steve Redgrave Professional Career
In 1984 British rowing was being transformed. A national system was put in place as Team GB, bringing the best rowers together. Previously selection for tournaments was based on regattas run by local clubs and universities. GB had not won an Olympic rowing medal since 1948, so a change was needed. The new national rowing squad included 22-year-old Steve Redgrave. He now found himself in the US, preparing ahead of the 1984 Olympics in Los Angeles.
Redgrave was part of the coxed fours that lined up on a misty August day at Lake Casitas, the Olympic venue. The British boat was highly fancied to bring home the gold, but the US led by a three-quarter boat length at the halfway point of the race. However, the British boat powered through in the second half of the race to win by almost two seconds from the US. GB had won their first Olympic rowing medal in 36 years, and Steve Redgrave had the first of his five.
Seoul 1988
After Los Angeles, Steve Redgrave and fellow coxed four Olympic gold medal winner, Andy Holmes, teamed up to focus on rowing pairs. Holmes had funded his 1984 Olympic dream through being a hod carrier. Alongside Redgrave he helped form a formidable pair, winning Commonwealth gold in 1986 in Edinburgh. Redgrave was not content with just one gold in Scotland, winning three across the regatta. As well as the coxless pair, Redgrave won in the single sculls and the coxed four events.
The same year, Steve Redgrave picked up the first of his nine World championship gold medals. This was in the coxed pairs with Andy Holmes and Pat Sweeney. The following year saw Redgrave grab his second World Championship gold medal in the coxless pairs, before settling for silver in the coxed pairs. However, it was all pointing in the right direction ahead of the 1988 Olympic games in Seoul.
Steve Redgrave won his second Olympic gold in Seoul with partner Andy Holmes in the coxless pairs. The daunting schedule caught up with them though as they had to settle for bronze in the coxed pairs final a day later. This final was also the final race together for this successful pairing. Steve Redgrave was now on the lookout for a new rowing partner.
Barcelona 1992
Redgrave initially teamed up with Simon Berrisford. However, a back injury gave an opportunity to 18-year-old Matthew Pinsent. The names Redgrave and Pinsent are seared into British sporting folklore. However, in 1990 they needed to find out if they could work together. It must have been daunting to Pinsent, as Redgrave was already gaining legendary status after two Olympic gold medals. A competitive desire to be better than each other was the foundation for their success.
The pair picked up a bronze at the 1990 World Championships, before winning a soon-to-be-familiar gold the following year. The pair argued passionately about the process of how to row quicker. Yet they bonded quickly and spent time together away from the water. However, before the Barcelona Olympics in 1992, Redgrave was diagnosed with ulcerative colitis, a debilitating inflammatory bowel condition.
With treatment, the symptoms abated by the time Redgrave and Pinsent competed at the Barcelona games. Redgrave bagged his third Olympic gold medal. However, his colitis symptoms returned with a vengeance. Weeks after winning Olympic gold Steve Redgrave had pieces of his bowel removed. Ulcerative colitis is a lifelong condition. Redgrave describes himself as one of the lucky ones, as the right medical treatment allowed him to keep it largely under control.
Atlanta 1996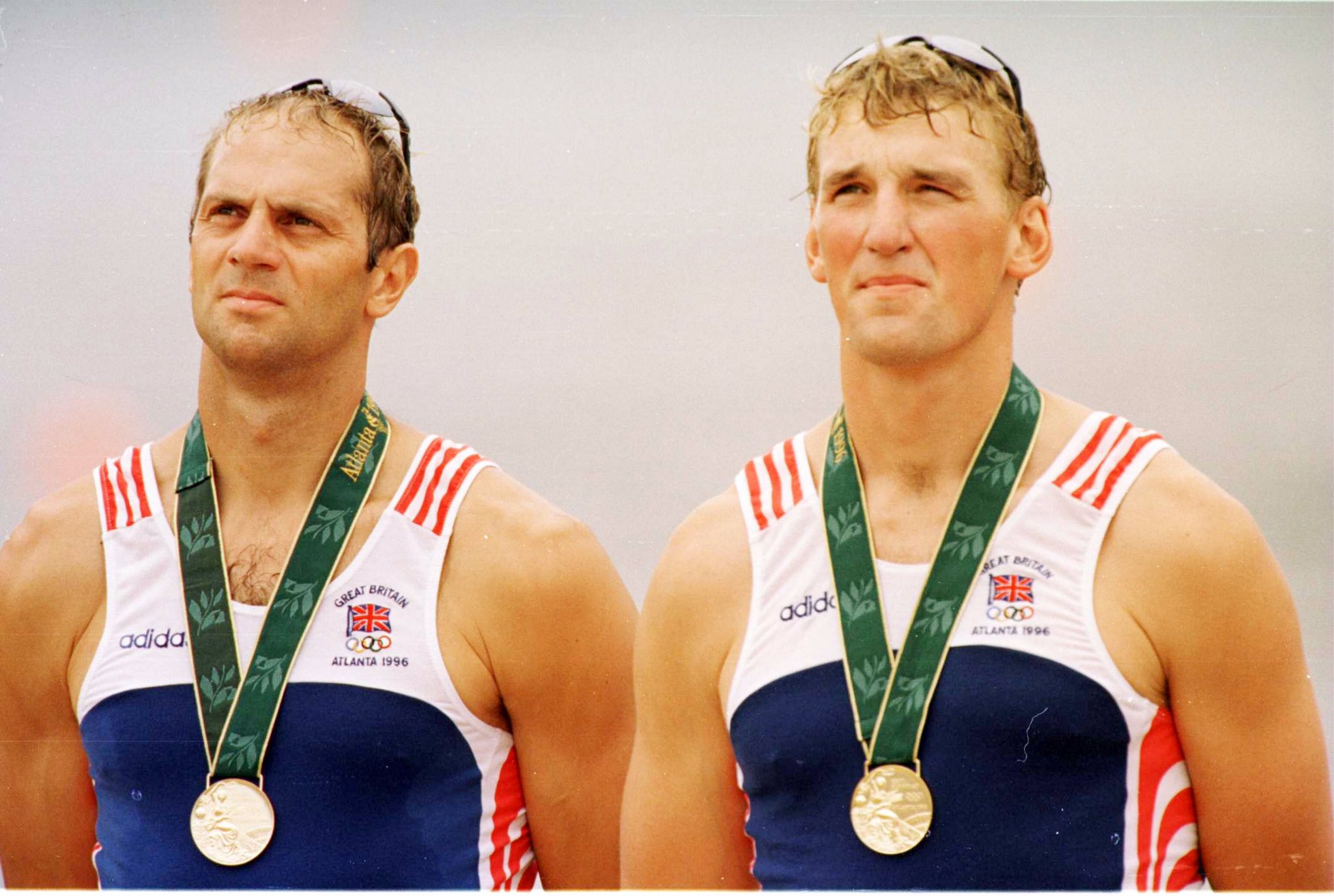 Redgrave and Pinsent were now dominant. They won all three World Championships between the Barcelona Olympics and the 1996 games in Atlanta. Steve Redgrave had the honor of being Britain's flagbearer at the opening ceremony in 1996. GB's coxless pair were red hot favorites for the gold in Atlanta and raised a few eyebrows by being slower than other heat winners in the event.
However, Redgrave and Pinsent were keeping something back for when it mattered. This is the first final I remember watching Steve Redgrave race. The sheer power and desire to win was the impression engrained in this viewer's mind. It was fascinating and thrilling to watch this GB pair win in Atlanta. The effort was etched all over Redgrave's face when he made his famous post-race declaration. "If anyone sees me going anywhere near a boat again, they have my permission to shoot me.".
Diabetes and Sydney 2000
Anyone who competes in endurance sports knows you often question why you do it, yet you keep coming back for more. That was the case for Steve Redgrave who came out of retirement in 1997. Seeing Redgrave win his fifth Olympic gold in Sydney is one of my most memorable sporting moments. Watching Matthew Pinsent clamber down the boat to celebrate with him is also sporting gold. Five consecutive Olympic golds for an endurance athlete is phenomenal. This time Redgrave and Pinsent added James Cracknell and Tim Foster to the boat to compete in the coxless fours.
In 1997, Redgrave was diagnosed with diabetes. He set out to show that diabetes did not mean you had to quit your sporting ambition. A classic BBC documentary called Gold Fever that followed the coxless four in the build-up to the Sydney Olympics is must-see viewing. Watching Redgrave collapse after one of the rowing machine tests illustrated his staggering determination and mindset to succeed. If you want to see what it takes to be a five-time Olympic gold medal winner, then I highly recommend you seek out this documentary.
Henley
Steve Redgrave has always had an affinity with the famous Henley Regatta. Born just along the river from Henley, Redgrave first won at the regatta with Eric Sims in the double sculls in 1984. He returned most years thereafter and won most years thereafter. By now, his trophy cabinet will be overflowing having chalked up 22 wins at Henley. The last one of which was in 2001, 20 years after that debut win. In 2015, Steve Redgrave was made chairman of the Henley Royal Regatta.
Steve Redgrave Videos
Steve Redgrave wins his first Olympic gold in Los Angeles in 1984 at a misty Lake Casitas.
Redgrave and Pinsent take gold in Atlanta in 1996.
A part of the classic documentary Gold Fever shows the brutal training required for Olympic success.
Steve Redgrave won a historic fifth Olympic gold medal.
Steve Redgrave Retirement and Post Professional
Steve Redgrave finally retired from rowing after the Sydney 2000 Olympics. It was not a difficult decision. However, this did not mean he was ready for an easy life. As part of his conversion from a full-time athlete, Redgrave ran three London Marathons, raising money for charity along the way. He is a regular commentator for the BBC at major rowing tournaments, including the Olympics. You want to listen to someone who has been there, done that, and got the gold t-shirt five times in a row.
Redgrave was an ambassador for London's successful bid for the 2012 Olympics where he was one of the final torch bearers. He is also an ambassador for several businesses, including Wavetricity, Specsavers, and Gleeds. Steve Redgrave is a much sought-after keynote speaker, using his story and the challenges he faced to help inspire others.
In 2018, Redgrave took on the role of China's first high-performance director of rowing. His brief was to overhaul the training structure for a nation that has only won one rowing gold at the Olympics. China returned from the delayed Tokyo Olympics with one gold and two bronze medals. This suggests Redgrave is helping them move in the right direction.
Steve Redgrave Family
Steve Redgrave is married to Ann and they have three children, Natalie, Sophie, and Zak. Ann was also an international rower, representing Great Britain as part of the women's eight at the 1984 Olympics. She is also a Commonwealth Games medalist. She was studying as an orthopedic surgeon and qualified as a doctor in that same Olympic year.
Steve and Ann married in 1988, and in 1990 Ann set up the Redgrave Clinic after retraining as an osteopath. She is now the full-time Chief Medical Office for British Rowing, having previously had an advisory role.
Eldest daughter Natalie showed she possessed the Redgrave rowing genes. She was a member of the winning Oxford team in the women's Varsity boat race while studying medicine at Pembroke College. She has since focused her career on being a plastic surgeon. Natalie also played netball to a decent level.
Sophie Redgrave is a couple of years younger than Natalie and was never really into sports. Her attention was drawn more to the arts.
The youngest of the children, Zac, was into sports growing up. However, the constant comparison to his famous dad saw him veer away from rowing. He chose rugby union instead. While studying medicine at the University of Edinburgh he played in the Varsity match at Murrayfield against the University of St Andrews.
Steve Redgrave Net Worth and Career Earnings
Steve Redgrave's net worth is estimated at between $1 million to $5 million. Rowing is not a sport awash with prize money. It does not attract the coverage and the sponsors of the major sports. If you made the Team GB squad you could afford to concentrate on rowing, but you would not be earning huge amounts.
The GB rowing team has its funds allocated by UK Sport and was given $30 million to fund its next Olympic cycle after Tokyo. However, opportunities will have arisen for Steve Redgrave with each Olympic gold accumulated.
Media appearances during his career and commentary work since retiring will have boosted Redgrave's net worth. His work as a company ambassador plus his keynote speaking career will provide further sources of income.
Since 2018, Redgrave has been working as China's high-performance director of rowing. You can imagine that wealth of experience and know-how does not come cheap.
Steve Redgrave Famous Quotes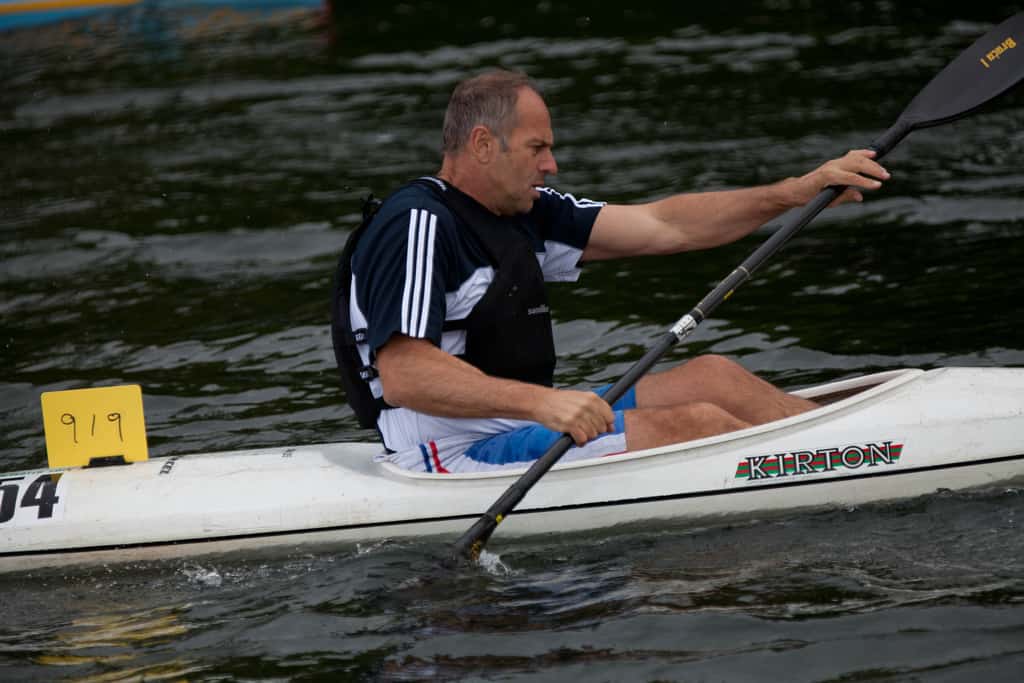 "I've had it. If anyone sees me near a boat they can shoot me."
"Remember these six minutes for the rest of your lives. Listen to the crowd and take it all in. This is the stuff of dreams."
"The human race like to do things you are good at and avoid things they are bad at. Avoiding it is the natural instinct."
"Self-belief is probably the most crucial factor in success."
FAQs
Question: How old is Steve Redgrave?
Answer: Steve Redgrave is 60 years old. He was born on March 23, 1962.
Question: Was Steve Redgrave a member of the British bobsleigh team?
Answer: Yes. Steve Redgrave enjoys winter sports and was a member of the British bobsleigh team during the 1989/90 season.
Question: How many Olympic medals has Steve Redgrave won?
Answer: Steve Redgrave won six Olympic medals – five gold and one bronze.
Question: When was Steve Redgrave diagnosed with diabetes?
Answer: Steve Redgrave was diagnosed with diabetes in 1997, three years before winning his historic fifth Olympic gold medal. He has also been diagnosed with dyslexia and ulcerative colitis.
Research Citations
Read more: