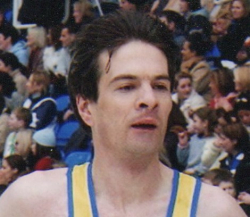 Latest posts by Stephen Hands
(see all)
Prichard Colon was a young boxer with his whole life ahead of him. A rising star of the sport with an unblemished professional record, the sky was the limit.
However, that hope was cruelly ripped away following a controversial fight against Terrel Williams in 2015. Colon collapsed following the fight and remained in a vegetative state after being in a coma for 221 days.
Prichard Colon's case was a tragic reminder of how brutal a sport boxing can be. Although every boxer knows the risks, the shock of what happened to Colon still resonates today. It reignited the debate about the sport's safety.
However, being the fighter he is, Colon has defied the odds and made some striking progress in his recovery. It is not known the extent to which Colon can fully recover following the injuries to his brain. However, he will likely need round-the-clock care for the rest of his life.
In this bio, I will look back at happier times including Prichard Colon's early life and successful amateur career, including five national championships. I will move on to his professional career, one which was unbeaten until that desperate night in 2015. The fallout from this fight included a lawsuit lodged by his parents.
Prichard Colon Quick Facts
Full Name Prichard Colon Melendez
Birth Date September 19, 1992
Birth Place Maitland, Florida
Nick Name Digget
Nationality American
Siblings Natalie
Children None
Partner/Spouse Single
Salary Not applicable
Net Worth Not known
Awards World Boxing Council world title belt
Last Updated July 2022
Prichard Colon Birthplace and Early Life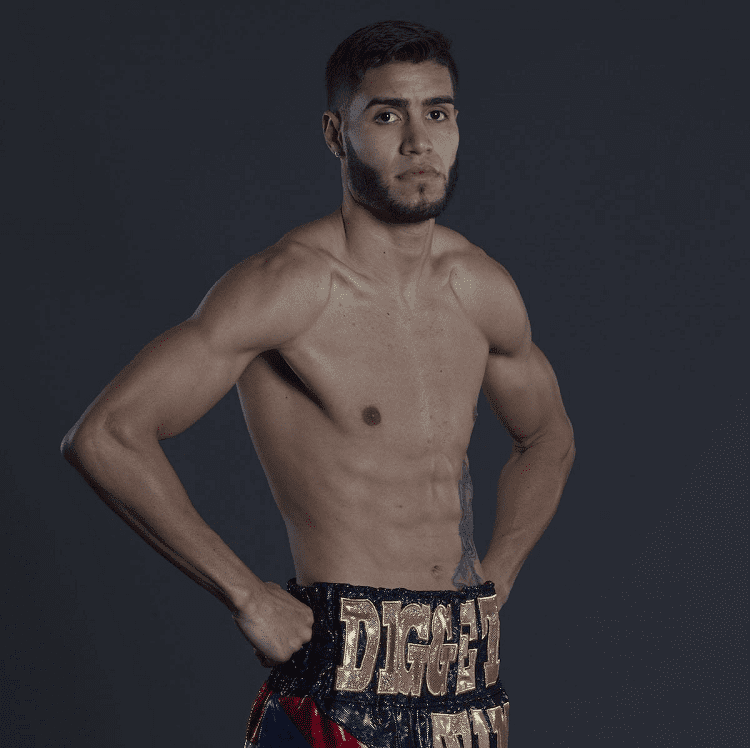 Prichard Colon was born in Maitland, Florida on September 19, 1992. His parents are Richard and Nieves Colon, and he also has a sister called Natalie. Richard Colon was a former serviceman and boxer, and his son was keen to follow in his father's sporting footsteps.
Prichard Colon had boxing lessons from a young age from his father in the family's garage. It did not take long to spot his passion for boxing.
When he was 10 years old Prichard Colon left Florida with his family and headed to Puerto Rico. They settled in Orocovis, a town located in the island's central mountain range.
A large part of the thinking behind the move to Puerto Rico was to further Prichard's boxing talent. Puerto Rico loves its boxing. Richard Colon thought his son had a good chance of representing Puerto Rico in international competitions.
Prichard Colon was soon winning youth tournaments. He traveled an hour each way to attend a school with a heavy focus on sport. Even for those who love their sport, that takes some commitment.
Following his graduation from high school, Prichard Colon attended the Universidad del Sagrado Corazon in San Juan. He studied business administration while continuing his boxing. Colon continued to train under the watchful eye of his father. Alongside his studies, Prichard Colon was building a highly successful amateur boxing career.
Five-Times National Champion
Richard Colon was right about his son's boxing abilities. Following their move to Puerto Rico Prichard Colon rattled up five national championship titles as an amateur.
These were in the 141-pound and 152-pound weight classes as he continued to develop. The talent was there for all to see, and Colon was rapidly becoming a popular boxer on the boxing-mad Caribbean island.
Prichard Colon enhanced his growing reputation by winning gold at the 2010 Pan-American Youth Championships in the 141-pound weight class. It was one of many highlights of a stellar amateur career.
The one major disappointment was missing out on representing Puerto Rico at the 2012 Olympics in London. Colon progressed to the final round at the qualifying event held in Brazil. Unfortunately, it proved one step too far, as he lost out to a boxer from Venezuela.
Olympic disappointment aside, Prichard Colon finished his amateur boxing career with a record most boxers could only dream about. Of his 185 bouts, he won 170. It was ample to convince him it was time to chase his professional boxing dream.
Prichard Colon Professional Career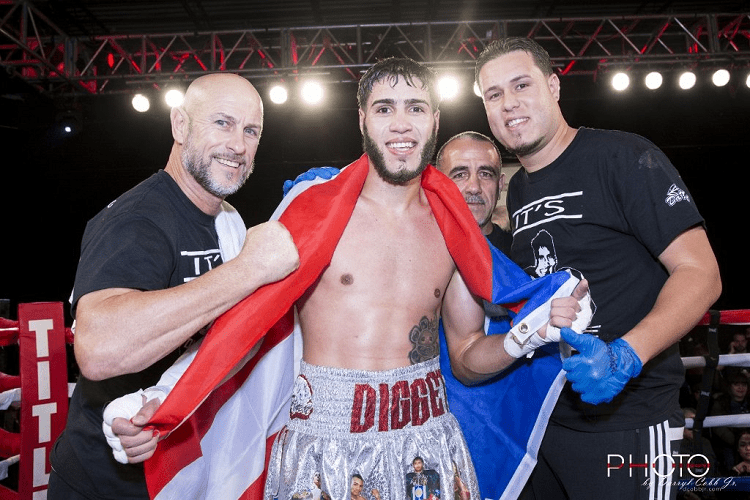 Prichard Colon turned professional in 2013 in the super welterweight division. The first opponent lined up for him was Xavier La Salle. Colon made short work of his first professional fight, disposing of La Salle in a first-round knock-out. It was an impressive debut and a sign of things to come.
Patrick Thomas was next up to face Colon in the ring. Prichard was again victorious, with the referee stopping the fight on a technical knock-out.
The trend continued. Colon saw off another three opponents in 2013, before carrying his form through into 2014. Colon notched another 7 impressive wins in 2014, with only two fights going the full distance where unanimous verdicts gave him the win.
Prichard Colon was making a name for himself as a rising star, one to look out for. Colon was now back boxing in the US, helping further enhance his reputation to a wider audience.
After a couple of technical knock-out wins at the Barclays Centre in Brooklyn, Colon was matched against Vivian Harris in September 2015 in Toronto. The bout was part of the Adonis Stevenson-Tommy Karpency undercard, part of the Premier Boxing series telecast. This was a good time to shine and shine he did.
Vivian Harris was the more experienced boxer and a former WBA welterweight champion. However, Prichard Colon won with a fourth-round knock-out. He now had international attention.
The boxing world seemed at the feet of Prichard Colon. He was still only 23, yet sadly there would be just one fight left in a career that was hideously cut short.
October 17, 2015
October 17, 2015, remains a reminder of how brutal a sport boxing can be. This was the date for Prichard Colon's next bout following his attention-grabbing win against Vivian Harris.
Terrel Williams was his opponent and the setting was the EagleBank Arena in Fairfax, Virginia. Colon came into the fight with a 16-0 record since turning professional. Williams also had an unblemished record as a professional. Yet this highly anticipated fight would be remembered for all the wrong reasons.
Williams was accused of illegal punches to the back of Prichard Colon's head during the fight. Colon seemed to indicate this to the referee during the early rounds.
He retaliated with a low punch which was penalized by the referee with a two-point deduction. A warning was issued to both boxers about illegal punches. However, Colon was floored by another strike to the back of the head, which left him holding his head and feeling dizzy.
Prichard Colon carried on for a further two rounds after consulting with the ringside doctor. Colon was disqualified at the end of the ninth round when his corner removed his gloves by mistake. They thought it was the tenth round and the end of the fight. It was Colon's first professional defeat.
Colon was unsteady on his feet as he left the ring, putting his arm around his mother for support. He complained of feeling dizzy, before vomiting in the dressing room. The young boxer then collapsed and was rushed to hospital where he remained in a coma for 221 days.
The Long Road to Recovery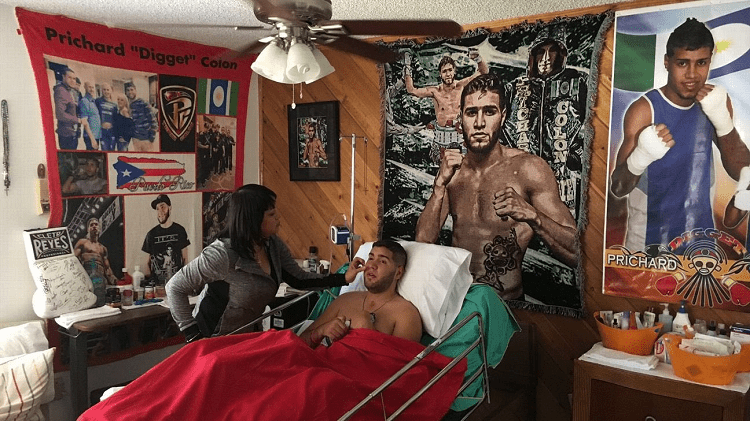 Prichard Colon required immediate surgery to relieve pressure on the brain. During the fight, he suffered a 1.5 cm bleed on the brain which could have killed him if he had carried on into the tenth round.
He sustained swelling around the brain that required part of his skull to be removed. This was to allow his brain a better chance to recover, but his injuries left Colon in a vegetative state. His parents were told he was unlikely to recover and would require around-the-clock care.
It was a tragically crushing end to a promising boxing career. The boxing authorities introduced the 2016 Prichard Colon rule in the aftermath of the fight.
This rule aimed to remove any tolerance of the back of the head 'rabbit punches' in the boxing ring. The fact that Prichard Colon has made any sort of recovery is a testament to his parent's dedication and Colon's refusal to quit.
Innumerable hours of therapy have seen Colon make advances in his recovery. This seemed improbable having been in a coma for such a long period.
By 2019 Colon was able to breathe without a ventilator, grasp objects again, follow commands, and stand up without any help. His parents never gave up hope after being told their son could remain in a permanent vegetative state.
In 2021, Prichard Colon underwent further surgery to insert a plate in his skull. This was in response to a collapse of part of his skull, which was imparting pressure on the brain. The surgery was a success, and it can only be hoped that Colon continues to defy the odds in his remarkable recovery.
The Lawsuit
Prichard Colon's family filed a lawsuit in 2017 against the ringside doctor and the promoters of the fight. They contended that the doctor should have stopped the fight when Colon complained about the pain and feeling dizzy.
Colon thought he could carry on, and the doctor allowed him. The lawsuit includes the promoters as it alleges they breached the standard of care they should have provided.
The Virginia Department of Professional and Occupational Regulation instigated an inquiry in 2016 into the fight. This ruled that no one was to blame for what happened to Prichard Colon.
In 2019, a court ruled that the promoters should be removed from the lawsuit.  It decided the promoters are not responsible for what happens within the ring during an event. The court declared this was the responsibility of the event officials, including the referee.
Prichard Colon and his family face huge medical bills to cover his care. The lawsuit against the ringside doctor is ongoing. The family alleges it was against his interest to stop the fight as he had promotional interests too.
Prichard Colon Video
Prichard Colon stops Vivian Harris in the fourth round of their 2015 encounter.
Highlights of the controversial fight between Prichard Colon and Terrel Williams.
A short film charting Prichard Colon's remarkable progress following 221 days in a coma.
Prichard Colon Family
Prichard Colon is single and does not have any children. His parents eventually divorced but continue to work together to give their son the best chance of recovery from his brain injuries.
Colon lives with his mother Nieves in Florida. She provides full-time care for her son, overseeing his intensive therapy sessions. Nieves often posts videos of her son's recovery progress on Facebook and YouTube.
Prichard Colon's father, Richard, also lives in Florida close to his son. He would take Prichard out in a wheelchair around the neighborhood. Apart from hospital appointments, this was the only time Prichard could escape from the confinement of his bed. Both parents' dedication to their son is palpable.
As well as the lawsuit aimed at easing the medical care costs for their son, Richard Colon continued to protest against Terrel Williams being allowed to continue to box.
Terrel Williams did not fight for two years after the bout with Prichard Colon. When he did Prichard's father was there. Richard Colon flew from his Florida home to Flint in Michigan to be at the fight.
He showed up at the weigh-in to voice his protest that Williams was allowed to fight again. Richard Colon contends that Williams's illegal punches to the back of his son's head were intentional. These punches are alleged as the cause of the bleed on the brain that had such a catastrophic outcome.
Prichard Colon Net Worth and Career Earnings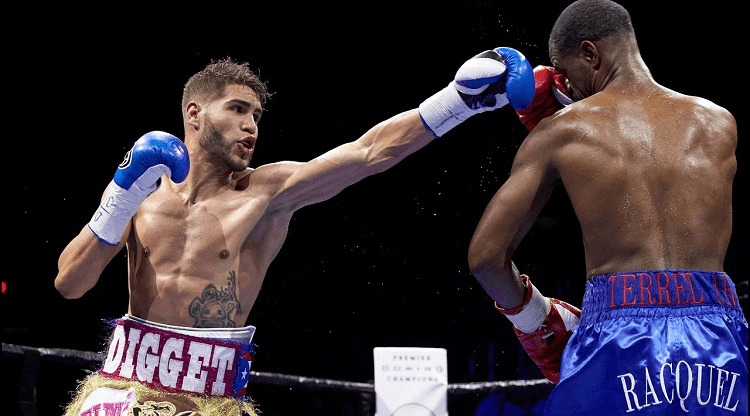 Prichard Colon was a boxer who seemingly had it all before him. His ascending career promised titles and wealth. However, the brain injuries sustained in the fight against Terrel Williams ended his boxing career.
It is not known how much of a net worth Prichard Colon amassed before this. He had 16 professional fights. The latter ones and in particular the televised fight against Vivian Harris must have seen his earnings rise significantly.
Whatever Prichard Colon earned in his short boxing career you assume has helped toward his medical and care costs. The $50 million lawsuit filed by his family was partly aimed at justice in their eyes for what happened to Colon.
However, it would also help pay for the round-the-clock care he is likely to need for the rest of his life. The ending of Prichard Colon's career meant the end of his income stream from boxing and future endorsement possibilities.
FAQs
Question: How Old is Prichard Colon?
Answer: Prichard Colon is 29 years old. He was born on September 19, 1992.
Question: How Did Prichard Colon Get Hurt?
Answer: Prichard Colon suffered brain injuries during a fight against Terrel Williams in October 2015. The fight was highly controversial, and Williams was accused of a series of illegal punches to the back of Prichard Colon's head.
Colon started to feel dizzy during the fight and collapsed in the dressing room. He was taken to the hospital for emergency surgery to remove the pressure on his brain.
Question: How Long was Prichard Colon in a Coma?
Answer: Prichard Colon spent 221 days in a coma.
Question: Will Prichard Colon Make a Full Recovery?
Answer: It is highly improbable that Prichard Colon will make a full recovery. The original diagnosis was he would remain in a permanent vegetative state. However, he has made extraordinary progress. Prichard Colon can respond to commands, use his hands again and walk with assistance.
Research citations