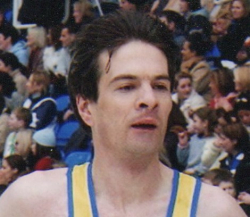 Latest posts by Stephen Hands
(see all)
Danica Patrick is an entrepreneur and former motor racing driver. She is the most successful woman in the history of American open-wheel racing and the first woman to win an Indy Car championship race. After retiring from racing in 2018, Danica Patrick turned her attention to business, focusing on her vineyard while also launching her clothing line. Patrick's combined sporting and business accomplishments have earned her a reported net worth of $80 million.
Danica Patrick Quick Facts
Full Name 

Danica Sue Patrick

Birth Date

 25th March 1982

Birth Place

 Beloit, Wisconsin

Nick Name

 Dani

Nationality

 American

Siblings

 Younger sister, Brooke

Children

 None

Partner 

Carter Comstock

Profession

 Entrepreneur and business owner

Net Worth 

$80 million

Salary

 $12 million

Awards:

2001 Gorsline Scholarship award

2005 Rookie of the Year

2006 March of Dimes Sportswoman of the Year

Last Updated 

October 2021
Danica Patrick Birthplace and Early Life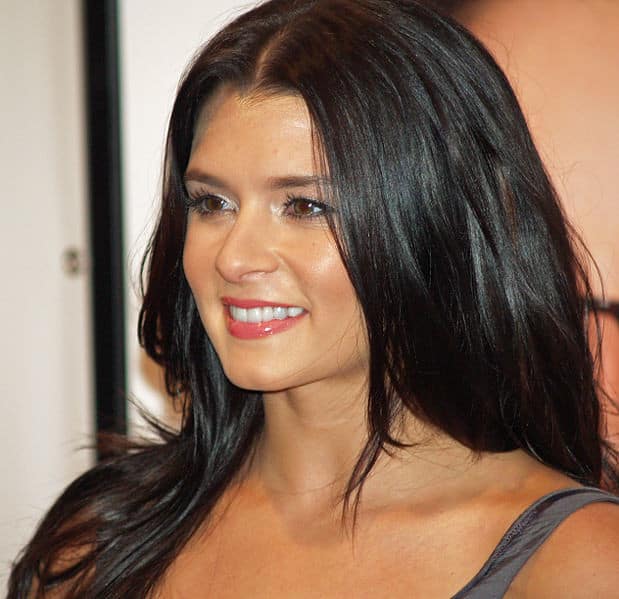 Danica Patrick was born on 25th March 1982 in Beloit, Wisconsin, to parents Beverly Ann and Terry Joseph Patrick Jr. She attended Hononegah Community High School in Rockton, Illinois, while being raised in nearby Roscoe. She was a cheerleader at school and was also interested in volleyball, basketball, and baseball. However, her parents had already introduced her to a new hobby that would quickly turn into a passion.
When Danica Patrick was ten years old and her sister Brooke was eight, their parents took them karting when looking for a hobby to involve the whole family. However, the first attempt at karting was anything but a success as Danica Patrick crashed into a concrete wall and flipped the kart over after a brake failure. Fortunately, she was not injured and remained undeterred, keen to pursue her newfound interest in racing.
By the time she was 13, Danica Patrick was racing across the American mid-west. She might have raced further afield and looked to the all-year-round Californian racing circuit, but her parent's business prohibited such a move. However, she still won several regional titles as well as being a three-time winner of the World Karting Association Grand National Championships in 1994, 1996, and 1997.
Danica Patrick's racing ability was clear to see, and media coverage from ABC and MTV helped further boost her profile. She was signed by John Mecom Jr to race on the UK circuit, having attended three driving schools to refine her skill. At the age of 16, and with her parent's permission, she dropped out of high school and headed to England.
Danica Patrick Professional Career
Danica Patrick spent three years living and racing in England, firstly in the British Formula Vauxhall class and then Formula Ford. It was a tough baptism into the world of European racing, one which helped form character as much as racing skills. In 1999 Patrick finished ninth in the Formula Vauxhall summer series.
In 2000 Danica Patrick moved up to Formula Ford, an entry-level class of open-window single-seater racing, but found herself largely uncompetitive in the car she drove for Haywood Racing. However, She still managed second place at that season's Formula Ford Festival at Brands Hatch, the highest placing by an American driver. Off the back of this, she was invited by Carlin to a Formula three test.
A second test was arranged for Patrick as part of the Paul Stewart Racing Development program, but this was unfortunately canceled during 2001. However, her driving had not gone unrecognized, being awarded the Gorsline Scholarship Award for the most aspiring road course racing competitor.
After three years in England, Danica Patrick returned to the US after Ford ended their sponsorship. Patrick's original sponsor John Mecom Jr had withdrawn his financial support after one season following reports of Patrick's partying too much. However, with the cars all fitted to suit the more experienced driver in the team, Danica Patrick found she was driving a car not suited to her style and one not necessarily built with the best equipment.
IndyCar Series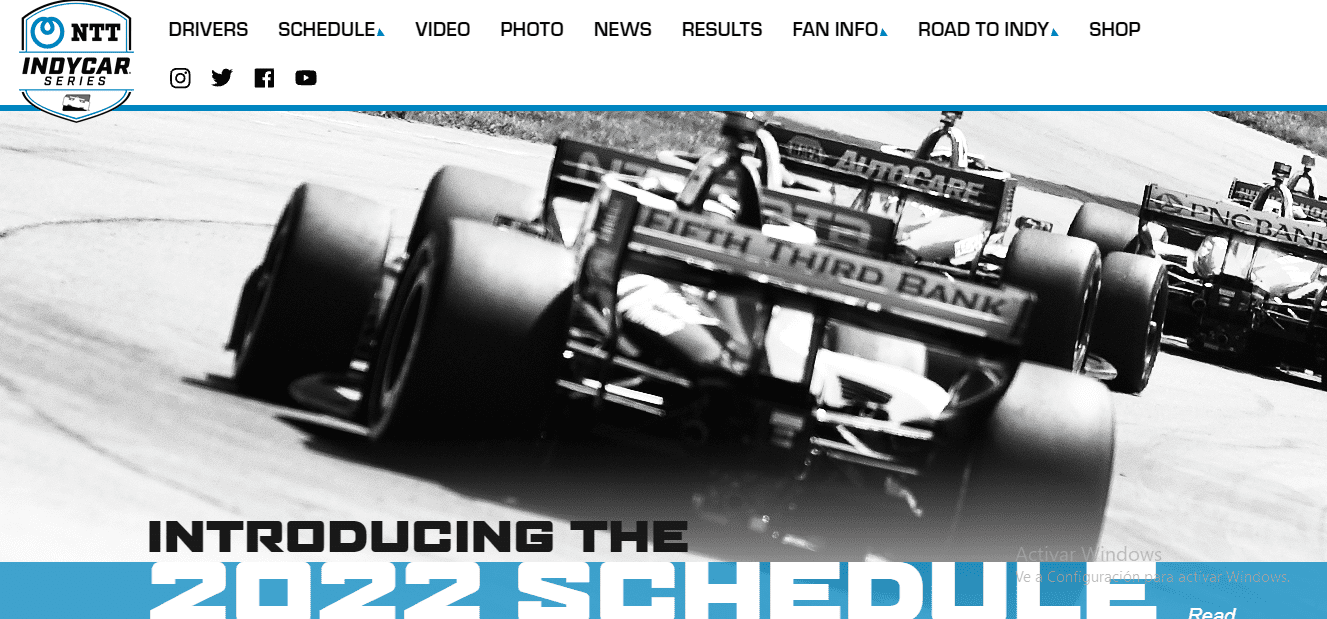 Back in the US, Danica Patrick had unsuccessful negotiations to drive a BMW M3 in the American Le Man's series. She took part in the fund-raising Toyota Pro/Celebrity Race, where she won the professional class and came in third overall. The year 2002 also saw Patrick join the Rahal-Letterman racing team, competing in races in the Barber Dodge pro series.
The following year saw Patrick switch to the Toyota Atlantic series, and in her first outing at Monterrey, she became the first woman to achieve a podium finish in series history. She spent two seasons in this series, also becoming the first woman to grab pole position at Portland.
Danica Patrick's star was definitely on the rise, and in 2005 she was rewarded with her name being added to the IndyCar series roster. Unfortunately, she was hospitalized with a mild concussion after a crash during her first race in the series. However, she was to bounce back in style at the prestigious Indianapolis 500, leading the race for 19 laps, becoming the first woman to ever lead the Indianapolis 500. Patrick eventually finished an impressive fourth.
In all, Patrick recorded seven top 10 finishes in her debut year and was named Rookie of the Year. More awards were to follow as she received the March of Dimes Sportswoman of the Year award in 2006 for her success and dedication to her sport. A solid year on the track was sadly marred by the death of her teammate, Paul Dana, in a practice session for the opening race of the season.
By 2008 Danica Patrick was racing for Andretti Green Racing. She won her maiden IndyCar victory at the Indy Japan 300 race, becoming the first woman to win a top-level open-wheel event. She finished the season sixth in the overall standards, the highest placed American, before going one better and finishing fifth the following year.
More achievements were to follow. In 2009 she came third at the Indianapolis 500, the highest ever placing by a woman, while in 2010, she posted the record for the most consecutive finishes after completing 29 races without a withdrawal. At this time, she was already transitioning to stock car racing and, in 2011, became the highest-finishing woman in Nascar history when finishing fourth in Las Vegas. This saw Patrick beat the record of Sara Christian, which had stood for 62 years.
NASCAR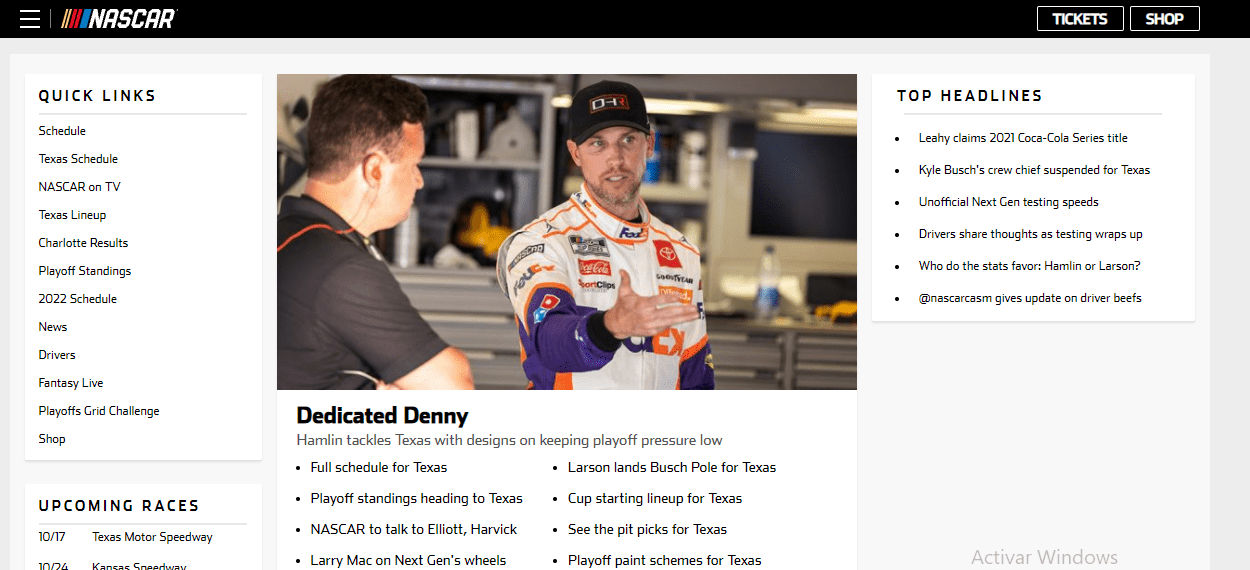 In 2012 Danica Patrick competed in 33 races within the NASCAR Xfinity Series, finishing 10th overall, the highest placed woman for 63 years. Driving for JR Motorsports, she also became the first woman to record a pole position in the Xfinity series since 1994. This was all building towards a performance that would guarantee her worldwide acclaim and attention.
At the 2013 staging of the classic Daytona 500 race, Danica Patrick became the first woman to record a Nascar Cup Series pole before going on to finish eighth in the race. This meant she was the highest placed woman in the history of this famous race. Yet, Patrick was far from done with acclaimed performances and record-breaking races. In 2015 she achieved her sixth and then seventh top 10 placing, surpassing the previous record for the most top 10 finishes for a woman in NASCAR Cup Series events.
She posted a personal landmark in 2017 in the opening race of her season at the Advance Auto Parts Clash exhibition race at Daytona, claiming her highest finishing position in a NASCAR Cup Series event when finishing fourth. The following year was to be Patrick's last in racing as she announced her retirement from the sport. However, she left the arena in style, competing at both the Daytona 500 and Indianapolis 500 before bowing out.
Danica Patrick Video
Danica Patrick wins her first IndyCar race.
Danica Patrick leading the Indianapolis 500 in 2005
Danica Patrick claims pole at the 2013 Daytona 500
Danica Patrick Retirement and Post Professional
Following her retirement from racing, Danica Patrick focused her attention on what she previously viewed as 'side hustles,' turning them into viable businesses. She launched an athleisure clothing line called Warrior by Danica Patrick while also developing her vineyard in the Napa Valley, called Somnium. Patrick bought the property on which the vineyard stood in 2009 and hired a new head winemaker in 2020 as she looked to expand the vineyard's portfolio of wines.
Danica Patrick also published a book called 'Pretty Intense,' a 90-day mind, body, and food plan aimed at healthier lifestyles. She hosts a weekly podcast titled 'Pretty Intense' too, where she talks to guests from various backgrounds and entertainment niches. Another bow to her string is inspirational speaking, using her years of experience in such an intense, professional sporting arena to help inspire others.
Danica Patrick Family
Danica Patrick is dating Carter Comstock, a relationship they made official in April 2021 through Instagram. Comstock is a businessman and co-founder of the food delivery service freshly.com, which focuses on healthy meals and food sustainability. Previously Patrick was in a relationship with Aaron Rodgers, a quarterback for the Green Bay Packers, the pair splitting in 2020 after being together for over two years.
Danica Patrick was married to physical therapist Paul Edward Hospenthal. The pair met in 2002 when Patrick was being treated for a hip injury, and they married in 2005. However, the marriage was to only last for eight years, with the couple separating in 2013. Patrick has no children from any of her relationships.
Danica Patrick Net Worth
Danica Patrick's net worth is estimated to be $80 million. In 2013 alone, she is reported to have earned around $3.5 million in prize money. Patrick also benefited from many high-profile endorsements across her career, including Go Daddy, Tissot watches, Chevrolet, Coke Zero, Nature's Bakery, and Lyft. She earned in the region $10 million per year from the combination of prize money, salary, and endorsements.
Danica Patrick's earnings have also come from modeling, media work, and TV appearances. She was the first female host of ESPYS and has been a guest on TV shows such as Letterman. Patrick has also done voiceover work, including in an episode of The Simpsons, and made her debut as an actor in 2010 in an episode of CSI: NY. She has also been employed to provide commentary and analysis on racing, including as a studio analyst for NBC's coverage of the Indianapolis 500 in 2019 and 2020.
Since retiring from racing, Danica Patrick continues to earn from media appearances, as well as from her businesses adventures, Warrior by Danica Patrick and Somnium. She is looking to expand these businesses as well as her inspirational talk engagements. Her recent book 'Pretty Intense' was not her first foray into this field, having previously published an autobiography titled 'Danica: Crossing the Line.'
Danica Patrick Famous Quotes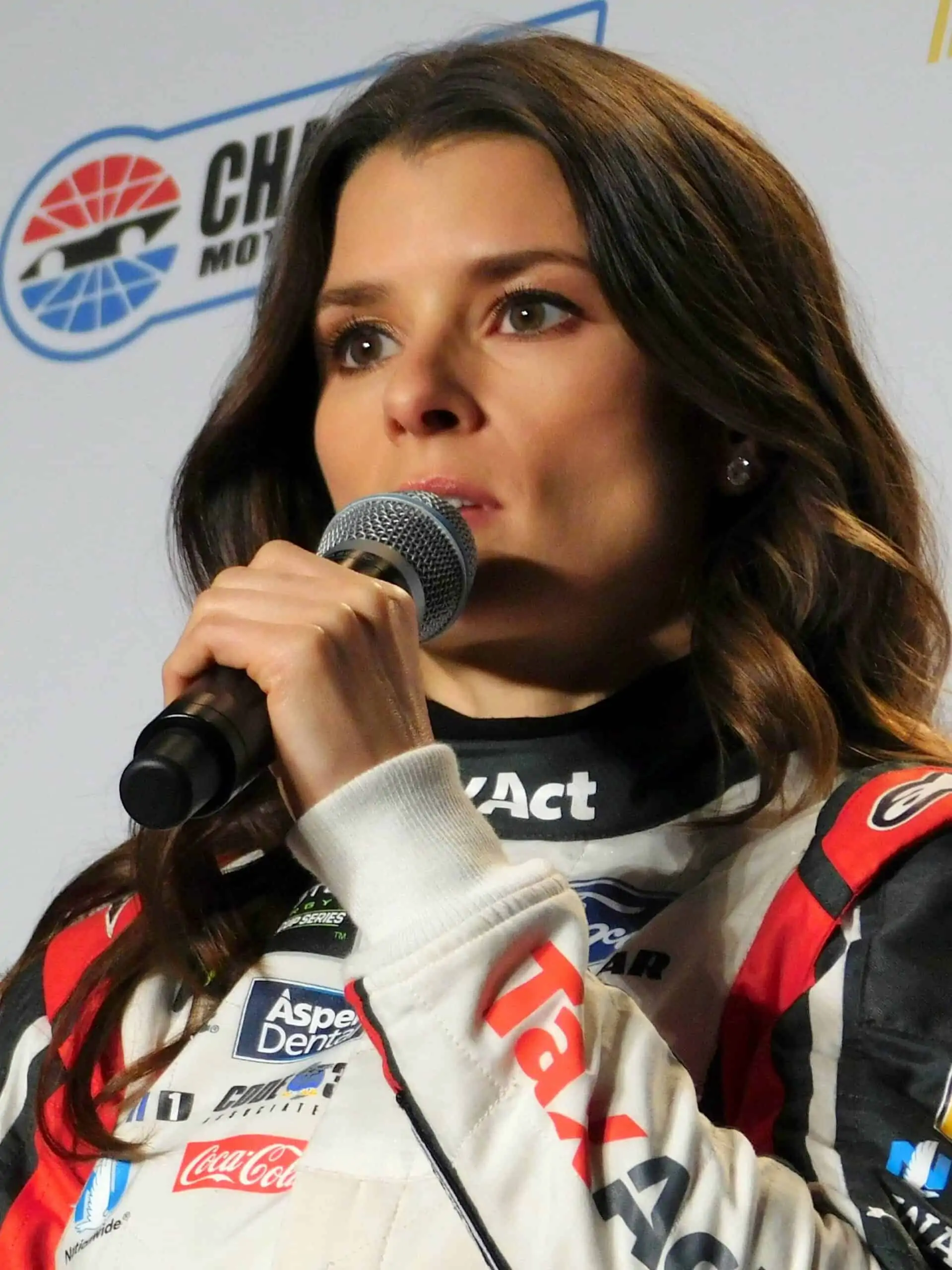 "I've never seen myself as a 'girl driver.' I'm just a driver."
"Fame can be annoying, but there are perks too."
"I'm a big believer in everybody being themselves. If not doing a swimsuit calendar is yourself, that's great. But if doing a swimsuit calendar is yourself, then you should be able to do it. What I do outside the car adds to who I am and expresses a different side of me."
"If you want to be the best in your industry, you need to have a relentless dedication to your job."
FAQS
Question: How Old is Danica Patrick?
Answer: Danica Patrick is 39 years old. She was born on 25th March 1982 in Beloit, Wisconsin.
Question: Does Danica Patrick Have Any Siblings?
Answer: Danica Patrick has a younger sister called Brooke, who attended the University of Tennessee and became a physical therapist. The sisters began karting when Danica was aged ten and Brooke 8, but Brooke stopped after a few months racing, frustrated at their treatment on the track by the adults they competed against. Brooke is married to Chase Selman, a team manager at Dreyer & Reinbold Racing.
Question: Does Danica Patrick Still Race in NASCAR?
Answer: No, Danica Patrick retired from racing in 2018. Her final race was at the Indianapolis 500 but unfortunately crashed out on lap 68.
Question: Is Danica Patrick Married?
Answer: Danica Patrick married Paul Edward Hospenthal in 2005 but filed for divorce in 2013. She is currently dating businessman Carter Comstock.
Research