Latest posts by Pro Sports Bio Team
(see all)
Galina Joelle Becker is an American former athlete and fitness model. She is currently married to Leati Joseph Anoai, best known for his ring name Roman Reigns, of World Wrestling Entertainment (WWE). Galina, a Florida native, had always enjoyed sports and outdoor activities. She began training in track and field while still in high school with coach Steve Nelson.
She continued to compete in track and field events throughout college, setting a few records in the process. Galina briefly appeared on television as a fitness model after completing her education. Her first kid, a daughter, was born in 2008 after she met Reigns in college.
She was a consistent source of encouragement as Reigns progressed from a college student to a professional football player to a professional wrestler. They were married in the Bahamas in 2014. Galina gave birth to twin boys in 2016.
Galina Becker Quick Facts
Full Name: Galina Joelle Becker
Birth Date: March 11, 1987
Birth Place: Jacksonville, Florida
Nick Name: Galina
Nationality: American
Siblings: Molisa and Undine Becker
Children: 5
Partner / Spouse: Roman Reigns
Profession: Athlete and fitness model
Salary: Not Known
Net Worth: $3 million
Social Media: None
Awards: None
Last Updated: August 2021
Galina Becker Birthplace and Early Life
Galina Becker was born on March 11, 1987 in Jacksonville, Florida. She was born to parents Mildred Becker and Kevin Becker. Growing up, Galina was an active young girl and participated in many sports, such as track and long jump.
She attended Mount Pleasant High School in Jacksonville and was coached by NFL player Steve Nelson. Not much is known about her high school career, other than she played volleyball and track and field. She also broke records in the triple jump, including the Central Coast Section record of 40'5″.
After high school, Galina pursued her college education and applied to many out-of-state colleges. The university she chose was the Georgia Institute of Technology, and Galina pursued a degree in management there.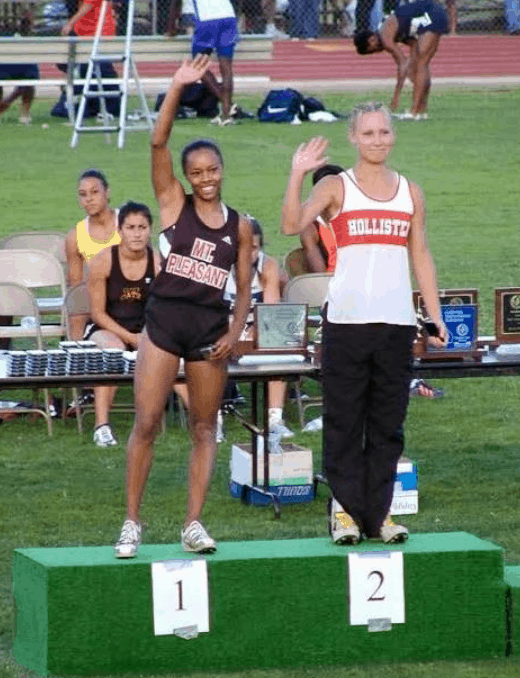 While in college, she continued to train and compete in track and field. She reportedly won several awards, such as regional titles in the triple and long jump. She completed the 100-meter hurdles and the 100-yard dash and was making strides as a semi-professional athlete. At the AAC Outdoor Championships, she finished 15th in the long jump and 13th in the triple jump.
Unfortunately, Galina had to drop out due to her first pregnancy with her boyfriend and current husband, Roman Reigns.
Galina Becker Career
Galina Becker graduated from college with a degree in management. She did not jump into a career right away, but rather followed her future husband, allowing him to pursue his dreams of becoming a professional wrestler. However, in 2008, her boyfriend, Roman, was diagnosed with leukemia.
The symptoms were unfamiliar to Reigns when he was diagnosed with leukemia for the first time at the age of 22. Leukemia develops in cells in the bone marrow, and diseased cells can restrict the creation of normal cells over time, according to the Leukemia & Lymphoma Society. A healthy adult's white blood cell count should be between 4,000 and 11,000 cells. In the instance of Reigns, a white blood cell count of above 100,000 was grounds for alarm. Doctors detected Reigns' enlarged spleen after further investigation and knew exactly what was going on.
While Roman was dealing with his leukemia, Galina had been featured on TV as a fitness model. Her career did not last incredibly long, as she continued to have children up until last year. When she does have free time, though, she frequently works on fashion projects, and models for sponsored photo shoots these days.
Galina has definitely made a name for herself. Other than being a fitness model, she is a full-time mother to five children. While Roman is in the ring and training, she has to be at home feeding and caring for their kids. The oldest child is 13, and their youngest is just turning 1. Caring for all five of their children is her priority.
Galina Beckers  Relationship with Roman Reigns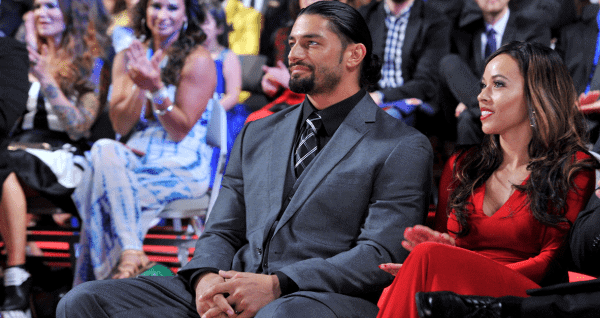 Galina Becker met pro-wrestler Roman Reigns (Leati Joseph Anoai) while attending the Georgia Institute of Technology. At the time, Galina was pursuing track and field, and Roman was on the football team. They supposedly met on the field and would often attend each other's games/meets. They started dating in 2006 and, from there forward, were seen together almost all the time.
They had their first child in 2008, two years after meeting. It is not known if they planned on having children at a young age or if it simply happened.
It is known, however, that they got engaged in 2012 and were married two years later. They had a private wedding on a beach called Castaway Cay, a Disney-owned island in the Bahamas. The date was December 6th, 2014. It was a rather small wedding, and just the immediate family attended.
The family was in for a surprise, as they had a twin set of boys in 2016. Since then, the family has been quiet and seems to be spending time together while their children are young.
Most recently, in 2020, Galina had another set of twins, making the Becker family a family of 5. This is a large house for such a young family, but Galina is a stay-at-home mother and had given up her position as a fitness model. You can see her dedication to her family.
Galina Becker Video
Galina Becker's husband, Roman Reigns taking on opponent Buddy Murphy
Galina Becker Family
Galina Becker has been married to Roman Reigns for a little over 7 years, although they have known each other for all of a decade. Galina and Roman have 5 children together, an impressive number.
They had their first child, Joelle, in 2008. She is now 13. Joelle shares a name with Galina, as Joelle is her middle name. After Joelle, Galina had two boy twins in 2016. The twins were kept secret and completely out of the media. No names have been shared, and the public knows next to nothing about the twins.
The same thing happened when Roman accidentally announced his wife's pregnancy again in 2020. Again, Galina had another set of twins. These children are also kept out of the media, and there is no information about them. It is impressive that such an influential family can keep important family matters such as their young children to themselves.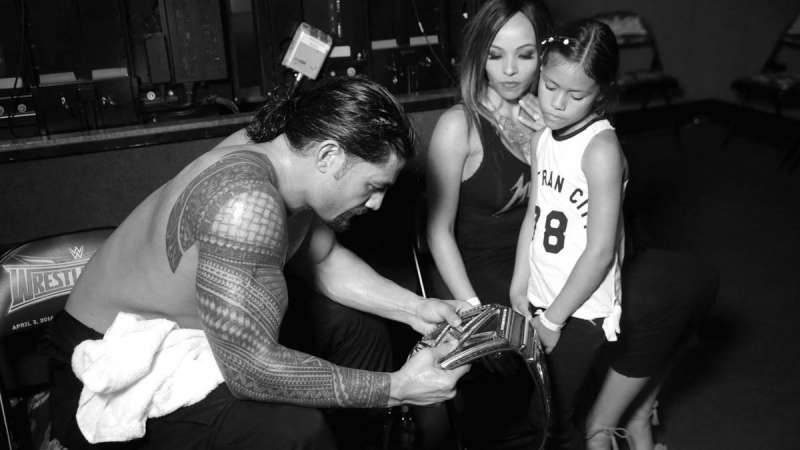 Galina Becker Net Worth and Career Earnings
As of 2021, Galina's net worth is predicted to be $3 million dollars. This includes her property, funds, and earnings. Her job as a fitness model, athlete, and trainer is her principal source of income. Galina has amassed wealth through her multiple sources of income, yet she likes to live a humble lifestyle.
On the other hand, Roman Reigns' net worth is estimated to be at $12 million, and it is expected to grow by 22% per year. He's been the main attraction at several major WWE events, including the last three WrestleManias. In 2013, he earned just over $250,000, less than a tenth of what he earns now as a professional wrestler. The amount of money earned by WWE superstars will rise as pay-per-view subscriptions rise.
Roman Reigns is one of WWE's highest-paid athletes, as the corporation has worked tirelessly to establish him as the brand's face. He makes a yearly salary of $1.2 million or more. Additional bonuses and prizes may affect this. His gross compensation is close to $2 million, and his take-home pay is close to that as well. His pay has been steadily growing.
Galina Becker Social Media
If Galina Becker is on social media, it is most definitely a private account for just family and friends. Her husband, Roman, has a large following on social media (5 million followers on Instagram and 4.3 million followers on Twitter). Roman posts mostly things related to his wrestling careers, such as upcoming fights, best clips, and things to know. He does not seem to share any personal or family-related content.
This is impressive for an individual that is in the mainstream of the public eye. It seems as if every celebrity now is sharing personal content in order for their fans to feel connected to them. Galina and Roman have made it clear that their children and their personal lives are private and will stay out of the media.
Roman Reigns Awards
Galina's husband is one of the most popular wrestlers that has ever graced the stage of WWE. He stands alongside John Cena and Dwayne "The Rock" Johnson. Roman has won awards such as the WWE Championship, WWE Tag Team Championship, WWE Year-End Awards, Royal Rumble, and the WWE Intercontinental Championship.
His most recent award was the "Superstar of the Half-Year" title. He was unimpressed and advised that the trophy be presented to his upcoming SummerSlam opponent, the one and only John Cena.
Roman Reigns said, "Hand it over to John Cena. He needs it a little bit more than I do."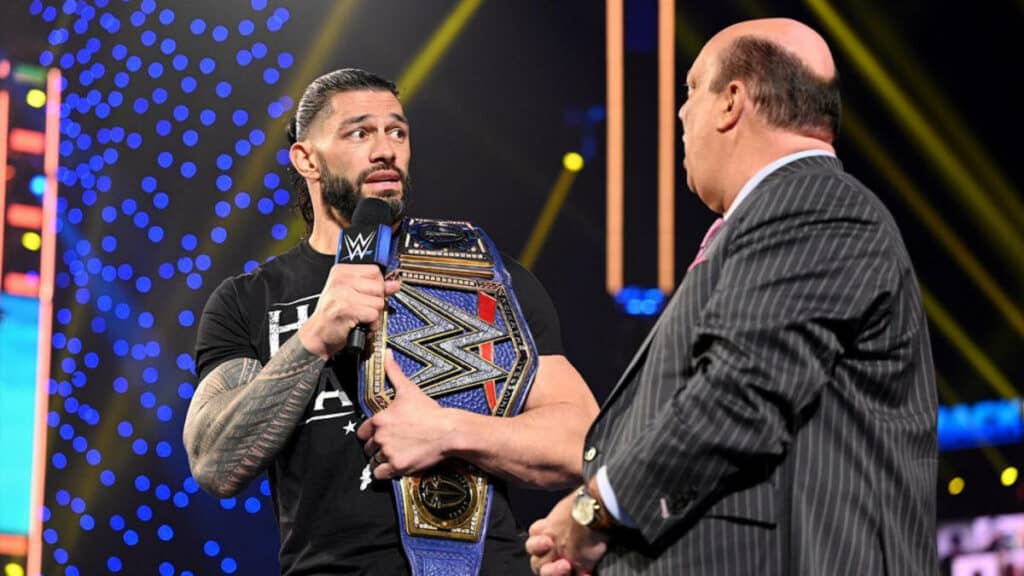 Roman Reigns Leaving WWE for Family
In early 2020, Roman Reigns decided to leave his WWE wrestling job for a few reasons. First, he decided that he was unsure of the proceedings due to COVID, and he did not want to take that risk. Secondly, he said that it was the perfect time to focus on family. During this time, Galina was just about to have the second set of twins.
In retrospect, Roman Reigns' 2020 campaign was a success. It was the first time in a long time that he could sit with his family without having to worry about his health, as he had done in 2018-19. The Thunderdome's laid-back WWE schedule upon his comeback certainly helped him as well.
Roman Reigns has stated that no matter how much he enjoys wrestling, he will put his boots away for his family. With a slew of notable WWE achievements already under his belt, Reigns now has five WrestleMania main events under his belt.
Galina Becker Famous Quotes
While Galina Becker does not have any famous quotes, her husband Roman Reigns has multiple quotes about their family life:
"For me, it was about putting my family first. And right there, if I had to retire and that's what was gonna be asked of me, I was willing to do it. For one of the first times in a long time, I put my family—they were 1A. There was nothing that was gonna change my mind. I needed to go away and wait 'til we were in a place of better understanding of the process and knowing exactly what this virus has done and how it's affected everybody. And I just feel far more comfortable the way WWE has taken care of me to make me feel safe, make my family feel safe, make my wife feel safe that I'm going out and then coming back in, that's been huge and critical to get me back in the ring." – Roman Reigns
"For me, it's a responsibility to represent my family every time I step foot in the ring. When I came into this WWE business, there was a bar set for me. My goal is to push it as high as I can to make my family's legacy even stronger. To add to the history that's already been created. So for me, it's a huge challenge that I'm willing to fight for every single day." – Roman Reigns
FAQs
Question: Does Galina Becker Have Instagram?
Answer: No, Galina Becker does not have an Instagram. There are fan pages dedicated to her on social media, though.
Question: When is Galina Becker's Birthday?
Answer: Galina Beckers birthday is on March 11, 1987
Question: Who is Married to Galina Becker?
Answer: Galina Becker is married to pro-wrestler Roman Reigns or Leati Joseph Anoaʻi.
Question: What Does Galina Becker Do for a Living?
Answer: Galina Becker was a fitness model and athlete, although now she is primarily a stay-at-home mom of her five children.
====
Research Citations
Continue reading related bios of Racing personalities: